Celebrate the 4th of July along our unique stretch of Highway 1 with a bang! Experience a day filled with exciting events and activities that will make this Independence Day truly unforgettable. From family-friendly fun to live music and breathtaking firework displays, our Highway 1 destinations offer something for everyone. Don't miss out on these fantastic ways to enjoy the 4th of July holiday while gazing at the mesmerizing fireworks illuminating the skies.
Coastal Events along Highway 1
Experience the ultimate 4th of July extravaganza at Shamel Park in Cambria as the spectacular fireworks return! Prepare for a day packed with excitement, beginning at 11:00 am. Enjoy the rhythmic beats of live music, witness fun waiter and waitress balancing tray relay races, indulge in a mouthwatering pie-eating contest, participate in raffles, and engage in entertaining kids' games. Treat your taste buds to delectable food options throughout the day. And to top it all off, prepare to be amazed by a fireworks display near the beach, bringing the festivities to a grand finale.
All Day Activities include: Lions Bounce House, Concessions, Food, Face Painting
11 a.m. Opening Ceremonies
11:30 a.m. Kids Old-fashioned Races
1:15 p.m. Waiter & Waitress Relay Races and the All new Fireman & EMT Races
2:30 p.m. Watermelon Eating Contest
3:30 p.m. Concerts
9:15 p.m. Sunset Fireworks
Where: Shamel Park
When: July 4th, 11 AM – 9:15 PM
Free Parking And Free Admission
4th of July in Cayucos, California is one that is not to be missed. This charming coastal town comes alive with patriotic spirit as residents and visitors alike gather to honor Independence Day. From the moment you step foot in Cayucos, you'll be swept up in the festive atmosphere. Enjoy a day filled with beachside fun, lively parades, live music performances, mouthwatering food options, and beautiful display of fireworks.
4-5am – Sand Sculpture Contest. Prizes for adults and kids at 10am
10am – Festive 4th of July Parade Starts! The Front Street Faire is open until 6 pm.
9pm – Fireworks off the Cayucos Pier
Where: N Ocean Ave
When: July 4th, 10 AM – 9 PM
Price: Free to attend
4th of July Pancake Breakfast & Doggie Parade in Avila Beach
Celebrate the 4th of July holiday celebration by treating yourself and your furry friends to a scrumptious pancake breakfast at the Avila Beach Community Center. From 8-11 AM, savor the mouthwatering delights while enjoying the company of your beloved pup. Once breakfast is over, at 11:00, make your way to the Avila Beach Promenade for the annual Doggie Parade. Don't forget to register your furry companions to participate in this lively parade, where they can showcase their unique charm and wagging tails. Costumes encouraged. 
Where: 191 San Miguel Street, Avila Beach
When: July 4th, 8:00 am – 12:00 pm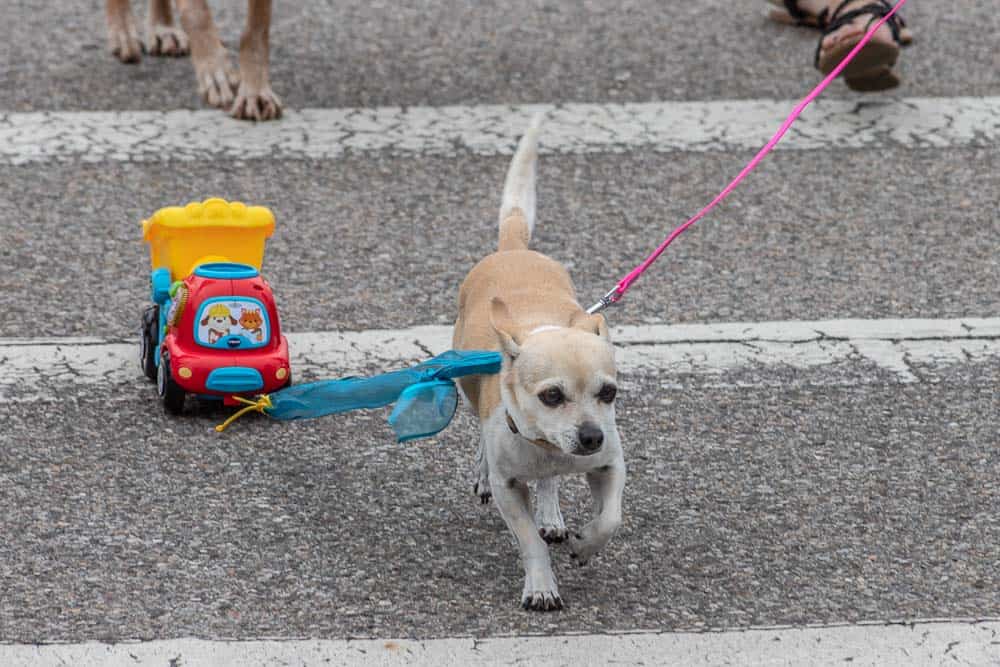 Arroyo Grande Concerts in the Park
This 4th of July event launches the kick-off to the annual Arroyo Grande Village Concert Series.
Spend the day at Heritage Square Park to enjoy the sounds of two bands: The Village Band (11am-1pm) and Unfinished Business (2-4pm).
Where: 201 Nelson St, Arroyo Grande, CA
When: July 4th, 2023 11am-4pm
Price: Free admission and free parking
4th of July Fireworks in Pismo Beach
Mark your calendars for a spectacular 4th of July celebration in Pismo Beach! The festivities kick off with an all-day beach party, featuring a lively DJ starting at noon. Enjoy a variety of food options, browse through vendor booths, and engage in thrilling activities and games throughout the day. The highlight of the day arrives at 9 p.m., as the sky ignites with a magnificent fireworks show, free for all to enjoy. 
Where: Pismo Beach Pier, 581 Dolliver, Pismo Beach, CA
When: July 4th 12-9pm
Morro Bay Art in the Park
Experience the artistic heritage of Morro Bay at the 67th annual Art in the Park Show. Immerse yourself in the world of art as you explore over 100 booths showcasing the talents of local artisans in a picturesque outdoor setting. Food and drink options, available from Saturday, July 1, through the 3rd. 
Where: 747 Morro Bay Boulevard, Morro Bay
When: July 1-3, 10am-5pm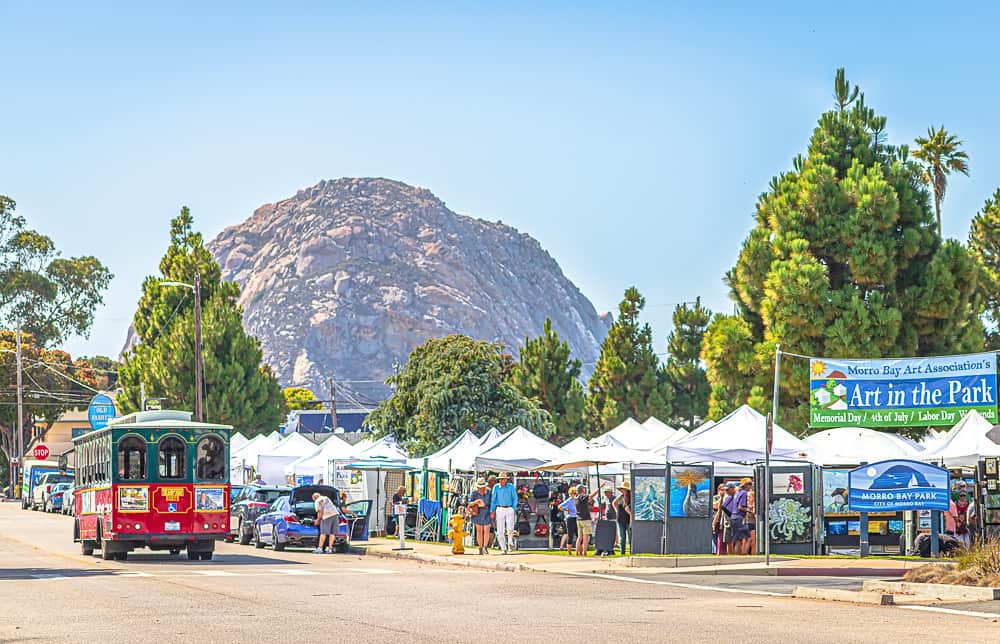 Visit Barney Schwartz Park in Paso Robles for an unforgettable 4th of July Celebration! Prepare for a day filled with exciting family-friendly activities that will keep everyone entertained. The festivities will reach their peak with a spectacular fireworks show once the sun sets. This year's program has been enhanced with an expanded Family Fun Zone, featuring even more thrilling attractions for all ages to enjoy. Get ready to groove to the rhythm of live bands that will provide a lively soundtrack throughout the event. Come and be a part of this extraordinary celebration that promises fun, laughter, and an unforgettable fireworks display at Barney Schwartz Park.
2pm Event activities begin
5:30pm Stephan Styles Band
7:15pm Young Dubliners Band
9:15pm Fireworks
Where: Barney Schwartz Park, 2970 Union Road, Paso Robles, CA
When: July 4th 2pm-10pm
Price: Free Admission and Free Parking