Sunset views, beaches, and plenty of history: these are just a few features you can expect with your next meal in San Simeon. A wide array of cuisines can be found for all budgets in San Simeon restaurants. Look for Mexican food, seafood, pub fare, and farm-to-table cuisine. Don't miss the opportunity to tour historic Hearst Castle followed by a meal that includes Hearst Ranch beef. You'll find it on several menus throughout the area — Hearst Ranch meats truly offer a chance to taste local history. Given San Simeon's seafront position, most restaurants offer ocean views to pair with your just-caught seafood and locally-grown fruits and vegetables. Patio dining is usually available as well, with some eateries even offering dog-friendly options. Wherever you choose to dine, consider ordering a locally-made craft beer, glass of wine, or even a cocktail made with locally-distilled spirits. With world-class quality and a range of varieties and styles, these drinks are a major perk of vacationing in wine country.
Explore Dining in San Simeon and Ragged Point
Panoramic views overlooking the Pacific Ocean make this American cuisine restaurant a favorite of locals and visitors alike. Perched on a bluff along the San Simeon coast, the Cavalier Coastal Kitchen is located on the premises of the Cavalier Oceanfront Resort. Enjoy breakfast, lunch, and dinner here, as well as appetizers, drinks and dessert. This restaurant is known for its laid back, family-friendly vibe and budget-friendly menu. Look for dishes served with Hearst Ranch beef, as well as locally-caught seafood and vegetarian choices. The Cavalier Restaurant also serves celebrated wines from the Central Coast, including bottles from Hearst Ranch Winery. Order a glass of local wine, a pint of beer or a craft cocktail and settle in for a comfortable and delicious lunch or dinner. Or visit for breakfast and fuel up for a day of experiencing the best Highway 1 has to offer. The breakfast menu includes favorites like Denver omelettes, French toast and breakfast burritos, as well as coffee, tea and espresso drinks.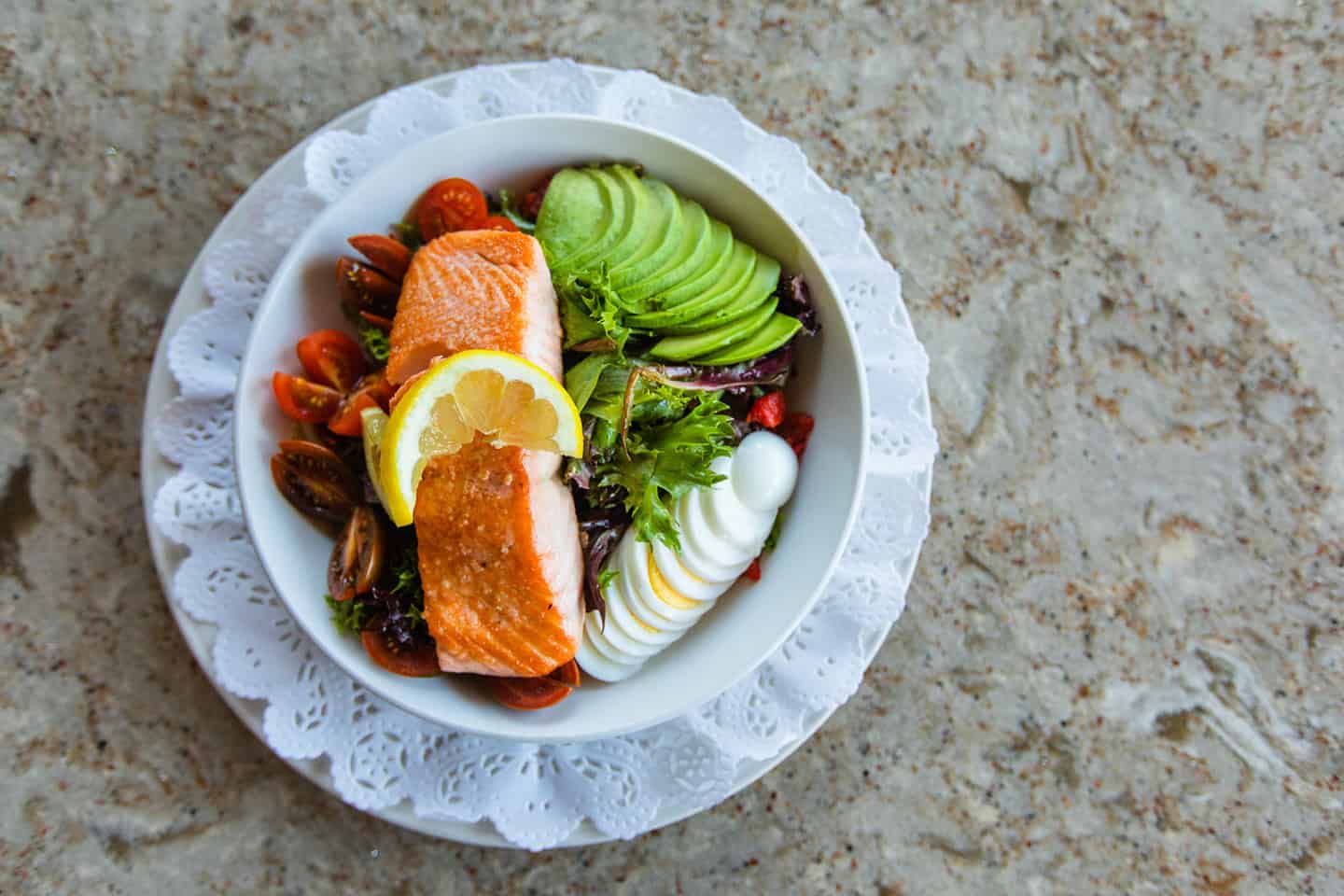 This eatery lies just beside the Days Inn on the east side of Highway 1 in San Simeon, four miles south of Hearst Castle. Serving breakfast, lunch and dinner in a diner setting, Big Sur Restaurant is a great spot to stop between sightseeing moments in the area. The restaurant serves mostly American cuisine, highlighting classic combos like Chili Cheese Fries, Pot Roast, and Cobb Salad. All types of appetites will find something to enjoy here, including gluten free and vegetarian options. Parents will appreciate the kids' menu, with choices like burgers, spaghetti, chicken tenders and grilled cheese. Adult entree portions tend to be generous across the menu, so plan accordingly. This is especially true for breakfast menu items like Steak & Eggs, Country Fried Steak, and pancake stacks. If you're looking for smaller dishes, the menu of "light dinners" comes in handy. Otherwise, enjoy barbecue, fish 'n chips, burgers, sandwiches, salads and soups in a relaxed atmosphere, along with local wines and imported and domestic beer.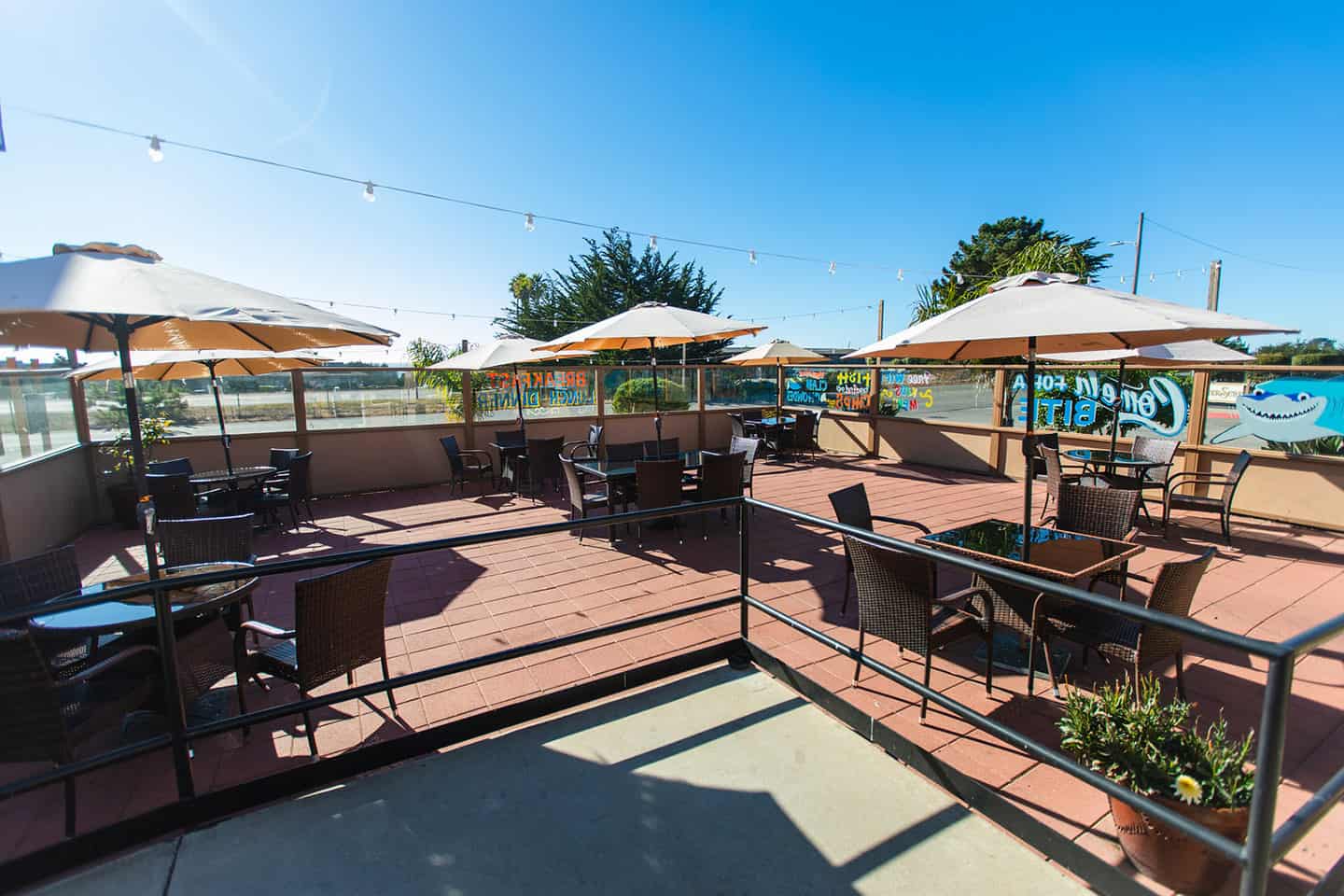 Looking for a chill place to grab a hearty breakfast or satisfying dinner after seeing the sights along Highway 1? Sunset Grill & Ale House might be your best bet. The restaurant, which is attached to the Motel 6 in San Simeon, is decorated with large-scale photos of waves, as well as surfboards mounted on the walls. This easygoing atmosphere is perfect for grabbing a beer and pub food in the evening, or breakfast and hot coffee in the morning. Enjoy classic breakfast orders like Eggs Benedict, Sausage Scramble, Belgian Waffles and oatmeal. Or, if you're in the mood, go for the all-you-can-eat breakfast buffet, priced affordably to fuel your morning. Dinner entrees include Herb Garlic Shrimp Pasta, a Fisherman's Platter with fresh-caught seafood, Barbecue Chicken Pizza and veggie burgers. Beer lovers will delight in the list of imported, domestic, and locally-made beers, and wine enthusiasts can choose from local bottles, as well.
Named after the Snowy Plover, a local beloved shorebird, El Chorlito serves up California and New Mexican food in San Simeon. The terracotta Spanish-style building sits along the frontage road and Highway 1, conveniently located about four miles south of Hearst Castle. This is a great option for people who love Mexican food, with a menu featuring nachos, tortilla soup, burritos, tacos and enchiladas. The leafy garden patio allows for an ocean view, surrounded by succulents and beneath a generous pepper tree. Each table is covered in ceramic mosaic and strings of market lights glow above after sunset. This is an ideal setting in which to relax after a day of exploring at Hearst Castle, playing at Hearst State Beach, or fishing off the San Simeon Pier. Bring your pup to the dog-friendly patio and order a margarita, beer or wine from the full bar. Visitors with gluten-free and/or vegetarian diets will like the multiple options here, and kids will be pleased with the children's menu.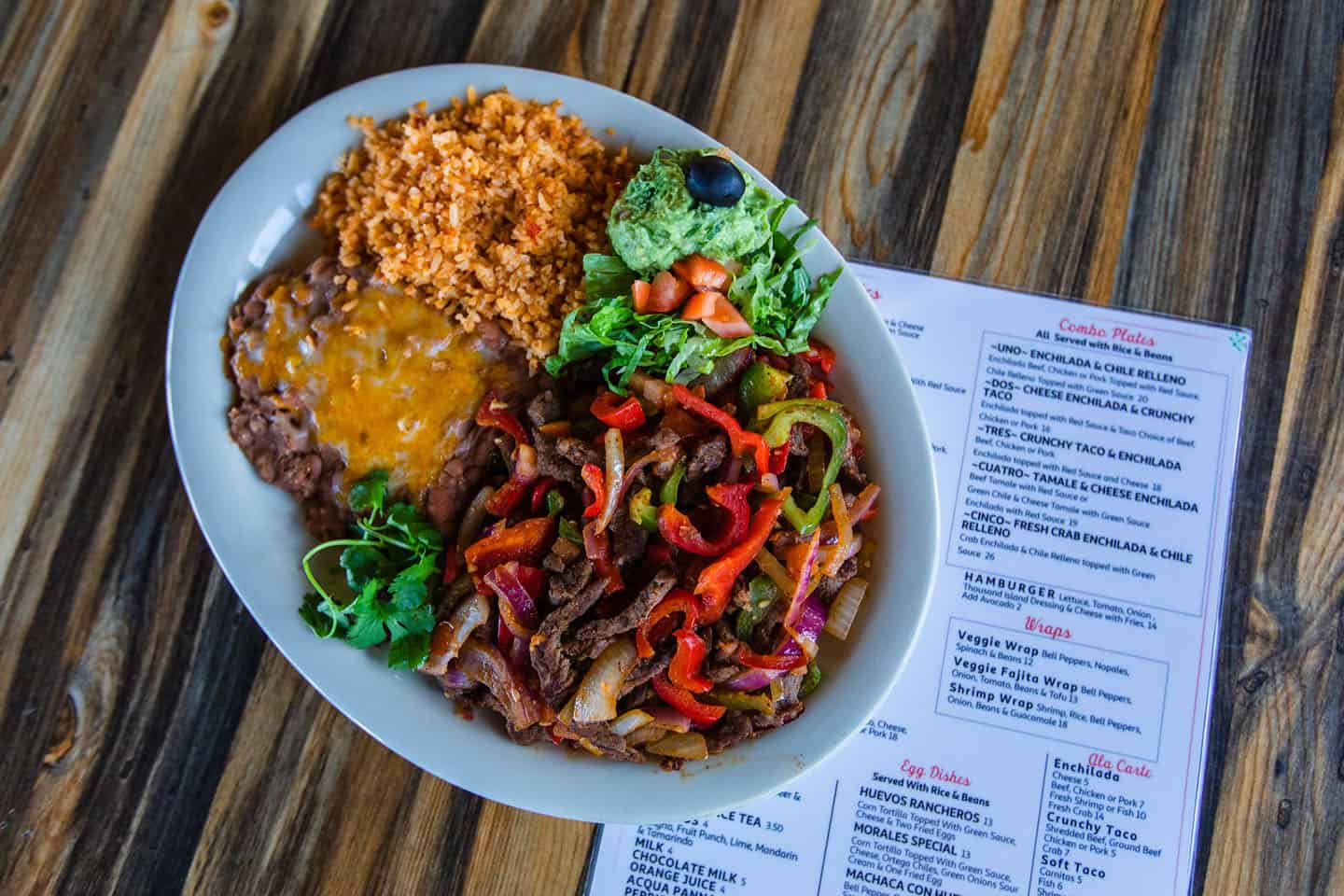 This popular eatery, owned and operated by the De Alba family, serves up fresh ocean fare with a foodie twist. Many dishes have a local following, like locally caught sand dabs, salmon poached in Chardonnay, and coconut shrimp. The interior atmosphere centers around wide circular picture windows that face west to the Pacific Ocean. Nab a window table, set with white linens and fine stemware, and enjoy dinner with a stellar view. The menu centers on fresh seafood and premium-grade steaks, as well as housemade desserts and a wine list featuring many local wineries. Kids get to enjoy the high-quality fare, too, with foodie options like Calamari and Chips and Linguine Alfredo. All dishes are artfully plated, with sauces and vegetables in a kaleidoscope of color on each plate. Visit for a candlelit evening, and don't skip dessert. The Manta Rey is known for serving beautiful handmade treats like housemade orange ice cream with raspberry sauce, flourless chocolate cake, and creme brulee.
San Simeon Beach Bar & Grill
Attached to the San Simeon Lodge, San Simeon Beach Bar & Grill boasts ocean views from every table in the restaurant. Fine fare can be found here for breakfast, lunch, and dinner, plus appetizers, drinks from the full bar, and dessert. Entrees center on steak and seafood dishes like hearty Fish 'n Chips and Top Sirloin and Scampi. Don't miss your chance to dine on Maine Lobster Tail, Boulliabaisse, or Linguine Pescatore, all favorite dishes here for seafood lovers. Enjoy draft beer, local wines, and premium cocktails from the full bar, which offers happy hour every day from 4 to 6pm. For lunch, try one of the San Simeon Beach Bar & Grill's fresh sandwiches, from BLTs and Tuna Melts to burgers and fried chicken. Breakfast includes hearty egg dishes, as well as a full range of griddle favorites like French toast, pancakes and waffles with boysenberry syrup. Best of all? The restaurant offers a pool table for a little friendly competition, as well as big screen TVs to catch the big game.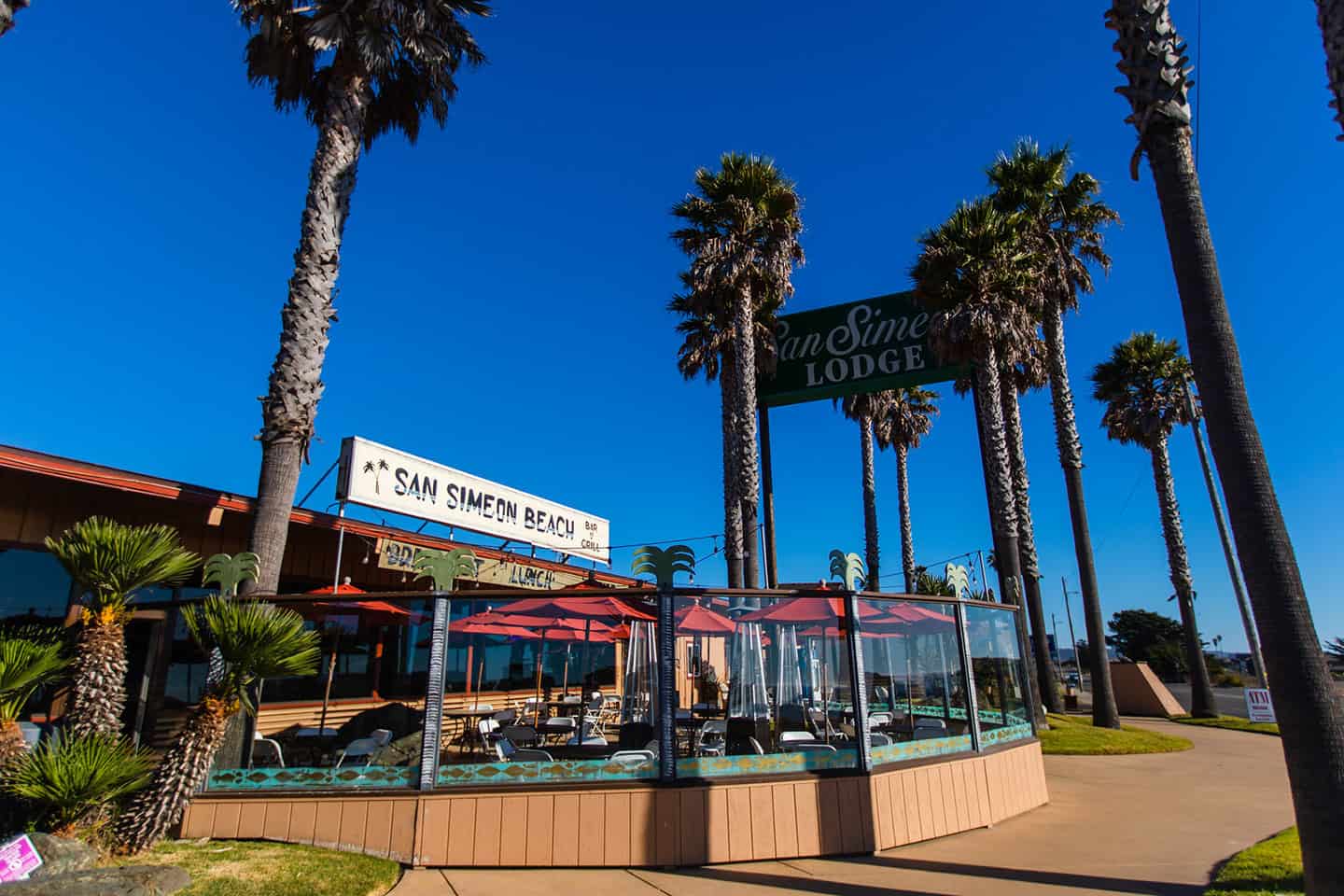 Just up the coast about 15 miles north, Ragged Point Restaurant serves farm-to-fork cuisine with a million-dollar ocean view on Highway 1. As part of the Ragged Point Inn, this historic property has served deliciously fresh fare alongside local wine and beer for decades. Dine inside with spacious, glass-walled views of the Pacific Ocean below, or sit outside on the patio beside a fire pit. This is a full-service restaurant, serving breakfast, lunch, and dinner. The eatery is also popular as a stopover for drinks and appetizers. Choose from popular entrees like Ceviche, Short Ribs Sandwich, and Soba Noodle Salad with Shiitake Mushrooms. Each dish is beautifully plated, seasonal and colorful. Select wine from the long, curated list of mostly-local bottles, or opt for a pint of local craft beer. Everything tastes better with a jaw-dropping view, but the cuisine at Ragged Point Restaurant is worthwhile in its own right.