Where can you hike, surf, paraglide, fish, dig for clams, ride horseback, and drive on the beach? In California, there's only one place: the Oceano Dunes.
The early Chumash people and the artists' community of the Dunites both called this enormous system of coastal dunes home. But the Oceano Dunes are probably best known for the Oceano Dunes State Vehicle Recreation Area (SVRA), which is the only one of its kind to allow vehicles to drive on the sand.
For any visit to the Oceano Dunes, a visit to the Oceano Dunes Visitor Center is a great place to start. A state-of-the-art facility, the Visitor Center encourages engaging in hands-on exhibits about local plant and animal species, the famous Pismo clams, off-highway vehicles and cultural history. Take a historical tour for a deeper look at the Chumash and the unique individuals called the Dunites. End your visit with a short stroll behind the center for a view of the fresh-water lagoon and all its natural inhabitants.
Oceano Dunes State Vehicle Recreation Area (SVRA)
.5 and 3,500 acres of sand to ride over, the Oceano Dunes SVRA provides a thrilling playground for off-road enthusiasts. This unique attraction is an Off-Highway Vehicle Area administered by the California Department of Parks and Recreation. Visitors come from all over the U.S. to feel the thrill of charging and cresting sand dunes.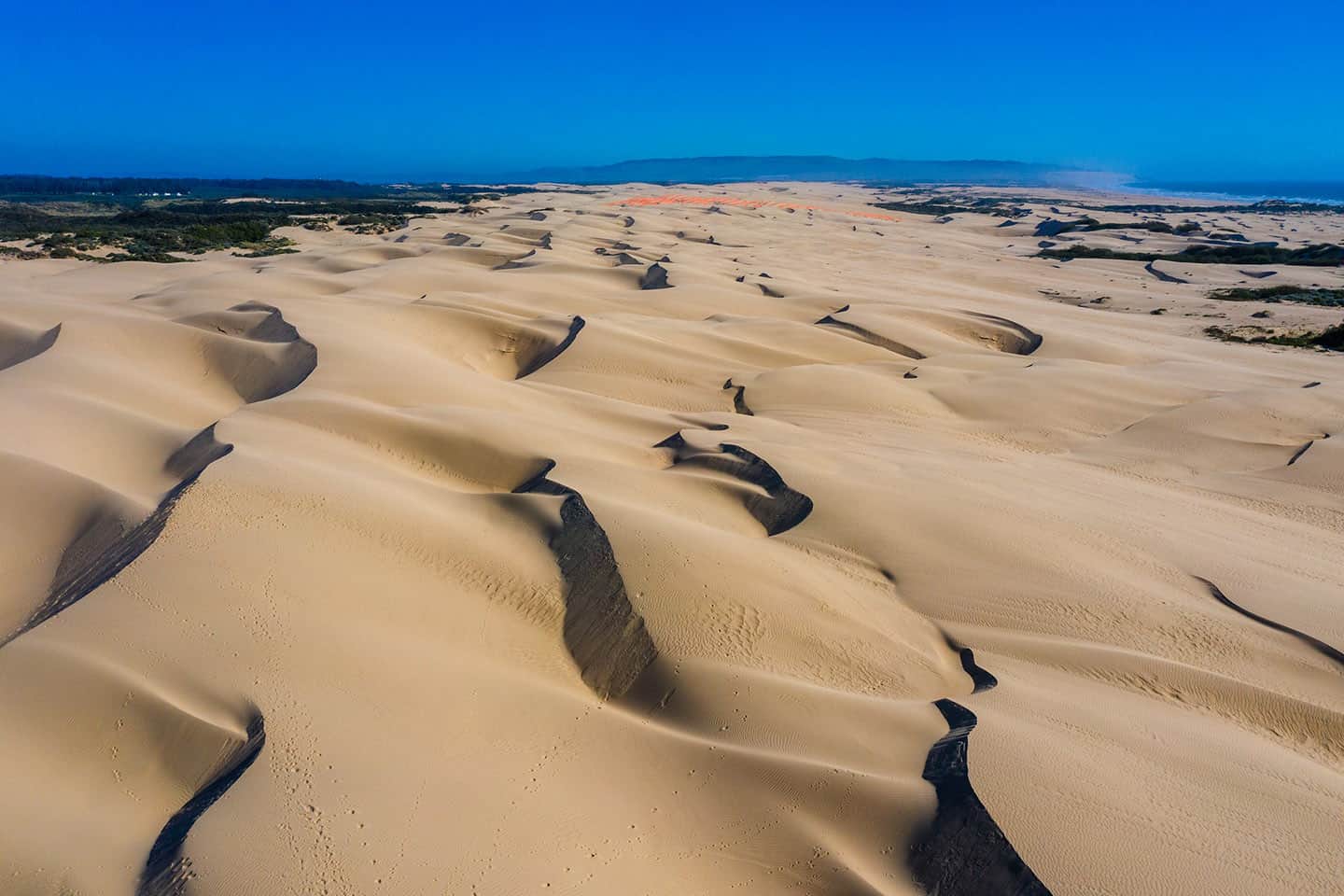 Pro Tips for enjoying the Oceano Dunes offroading experience
Watch your speedometer
The 15 mph speed limit is enforced on the sand. Speed on the beach, and you will get ticketed.
Be visible
A bright flag about 6 inches by 12 inches, on a whip about 5 to 7 feet tall should be mounted on your vehicle whenever you leave the beach to ride on the dunes.
Air-down your tires
Lower your tire pressure to prevent getting stuck in the sand. Between 15 and 20 psi is often the sweet spot. Don't worry about your tire pressure when you return to the pavement: plenty of people have air compressors and will air you back up for a few bucks as you leave.
Prepare to get stuck
It's all part of the experience, and totally fixable. Lots of other drivers on the beach and in the dunes will be happy to help pull you out. If you bring your own tow-strap, you'll get unstuck even faster.
Check the tide
If you plan to drive over the Arroyo Grande Creek outlet about halfway down the beach, drive over it only at low tide. This is especially true during wetter seasons of the year.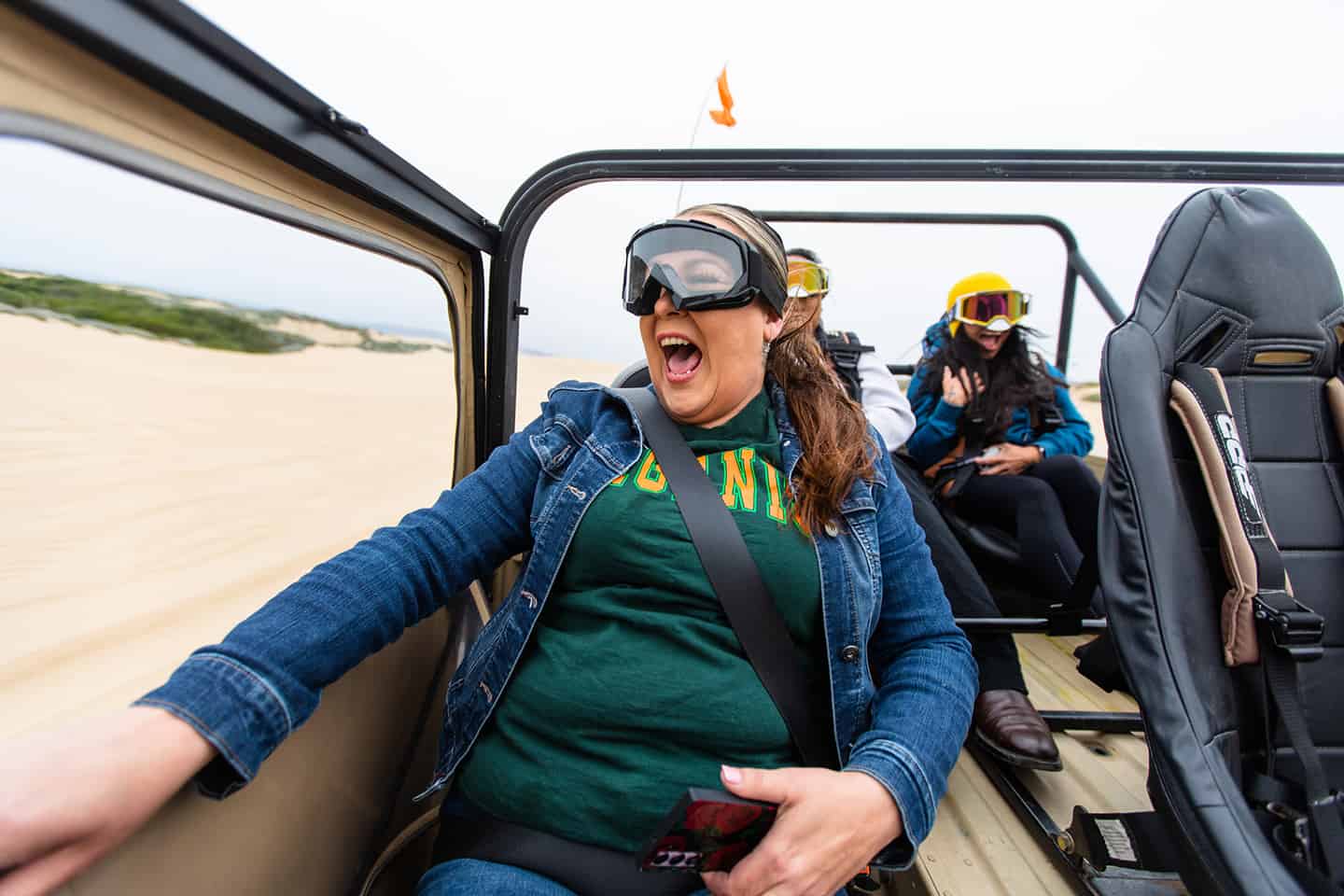 Oceano Dunes Safety Tips & Reservations
Priority access to the Oceano Dunes SVRA is given to visitors with camping reservation. Campsites can be reserved year-round and can be made from six months to 48 hours in advance. Reservations are strongly encouraged, particularly around holidays and summer weekends. Otherwise, day-use passes will be available up to the limit of off-highway vehicles allowed in the park.
Off-roading is a fun and sometimes dangerous activity. For the safety of everyone in the park, the California Department of Parks and Recreation provides safety tips:
For those operating ATVs, a formal safety training course from a certified ATV instructor is recommended. For those under the age of 18, it is mandatory.
For the safety of all drivers and riders in an OHV, proper equipment is essential. All ATV operators must wear helmets and appropriately protective clothing.
Anyone planning to ride the terrain should first become familiar with it. Learn how to recognize a slipface (the steep side of a sand dune) and prepare as much as possible to avoid surprises.
Become acquainted with your vehicle before setting out, especially if you're not an experienced rider. Pay special attention when driving east as slipfaces often face eastward.
Do not ride above your ability level. Know your limits: don't speed or climb beyond what you can safely control. Stay mindful of other riders. Always stop and think critically before venturing into an area, maneuver or other situation when you're not sure how to proceed.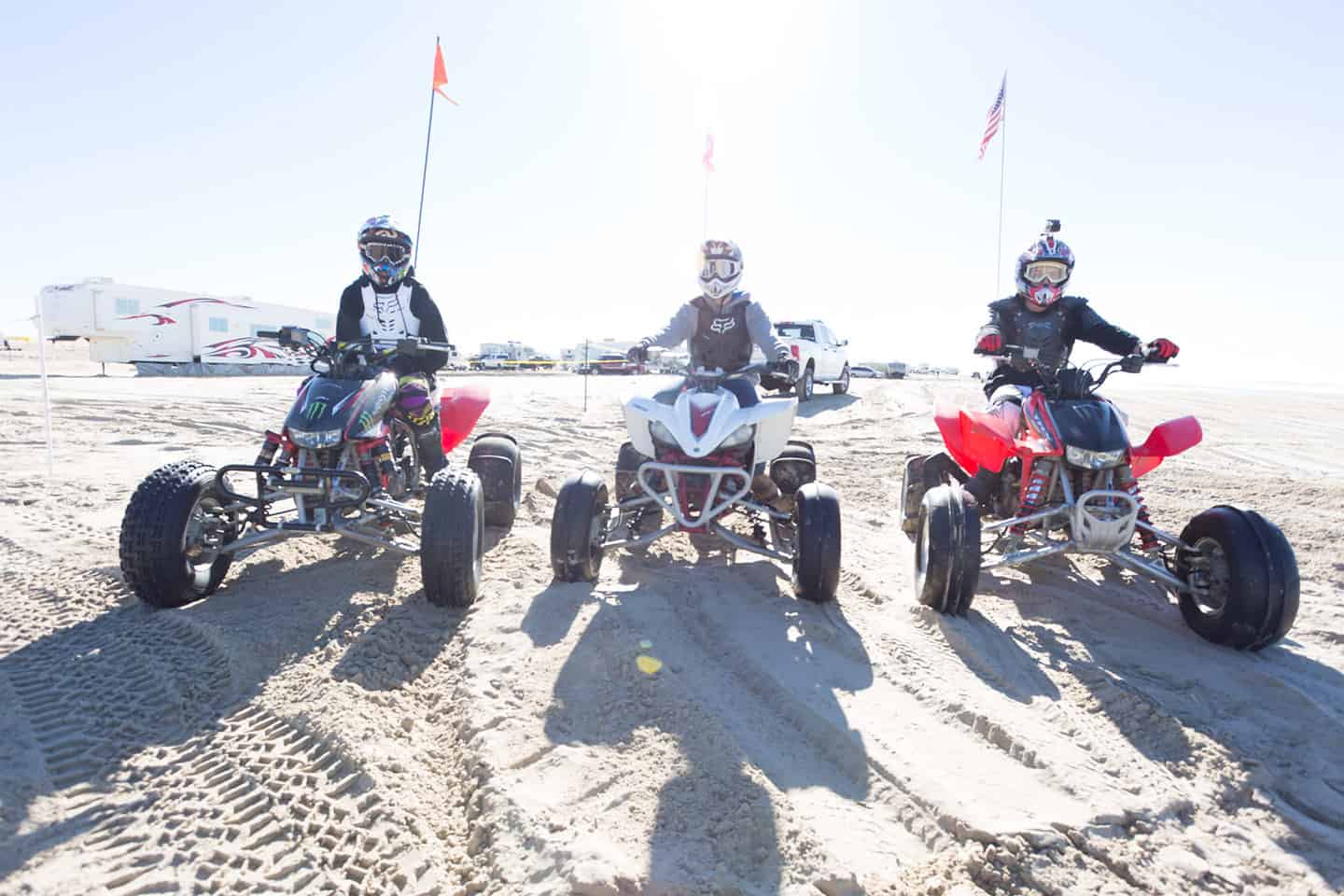 Buggy & ATV Rentals
Don't have your own off-highway vehicle? No problem. Several companies like Steve's ATV Rentals and Sunbuggie Fun Rentals rent dune buggies and ATVs to riders of all ages and abilities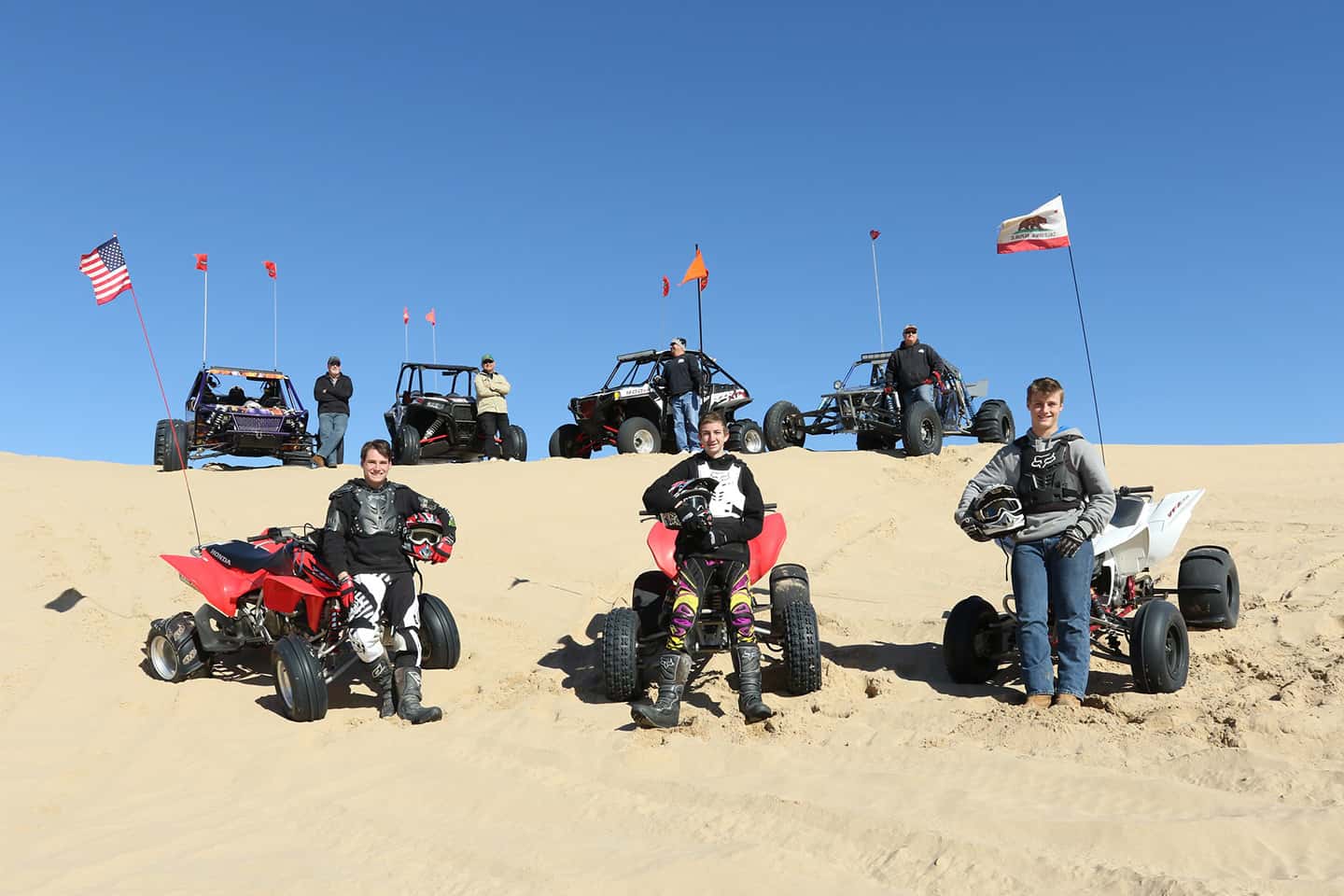 Hummer Rides
You're in for a thrill when you go for a tour of the Oceano Dunes in a Hummer. Let an experienced and professional drive handle everything while you and your friends and family sit back and enjoy the ride. Look for companies like Pacific Adventure Tours and Extreme Hummer Adventures for the perfect tour for you.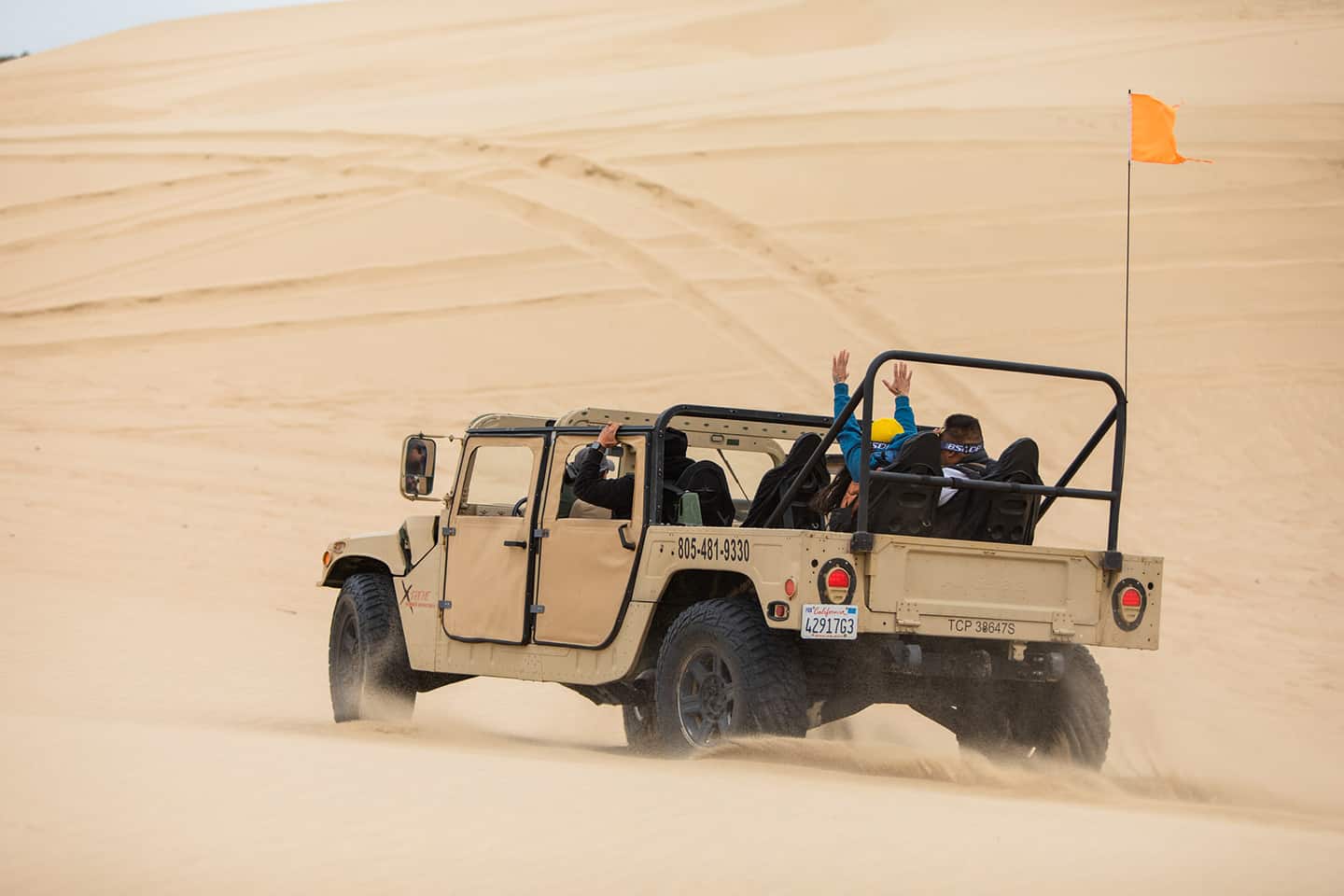 Best Spots to Eat
Oceano and its surrounding area offer many excellent dining options to suit a variety of tastes and budgets. First thing in the morning, grab coffee and pastries at Deltina Coffee Roasters to jumpstart the day right. For excellent homestyle Mexican food and a lengthy list of margaritas, try Old Juan's Cantina, right on Highway 1 in Oceano. The relaxed, festive atmosphere is an ideal place to stop before, after, or between beach sessions. Right down the road, there's Sylvester's Burgers, home of Highway 1's juiciest and most napkin-worthy burgers. (Show up on your birthday, and you get your burger for free!) For epic oak-fired Santa Maria-Style BBQ, head a few miles south to Jocko's where the steaks are hot and the cocktails are cold. Want more choices? Visit our Oceano Dining page for ideas.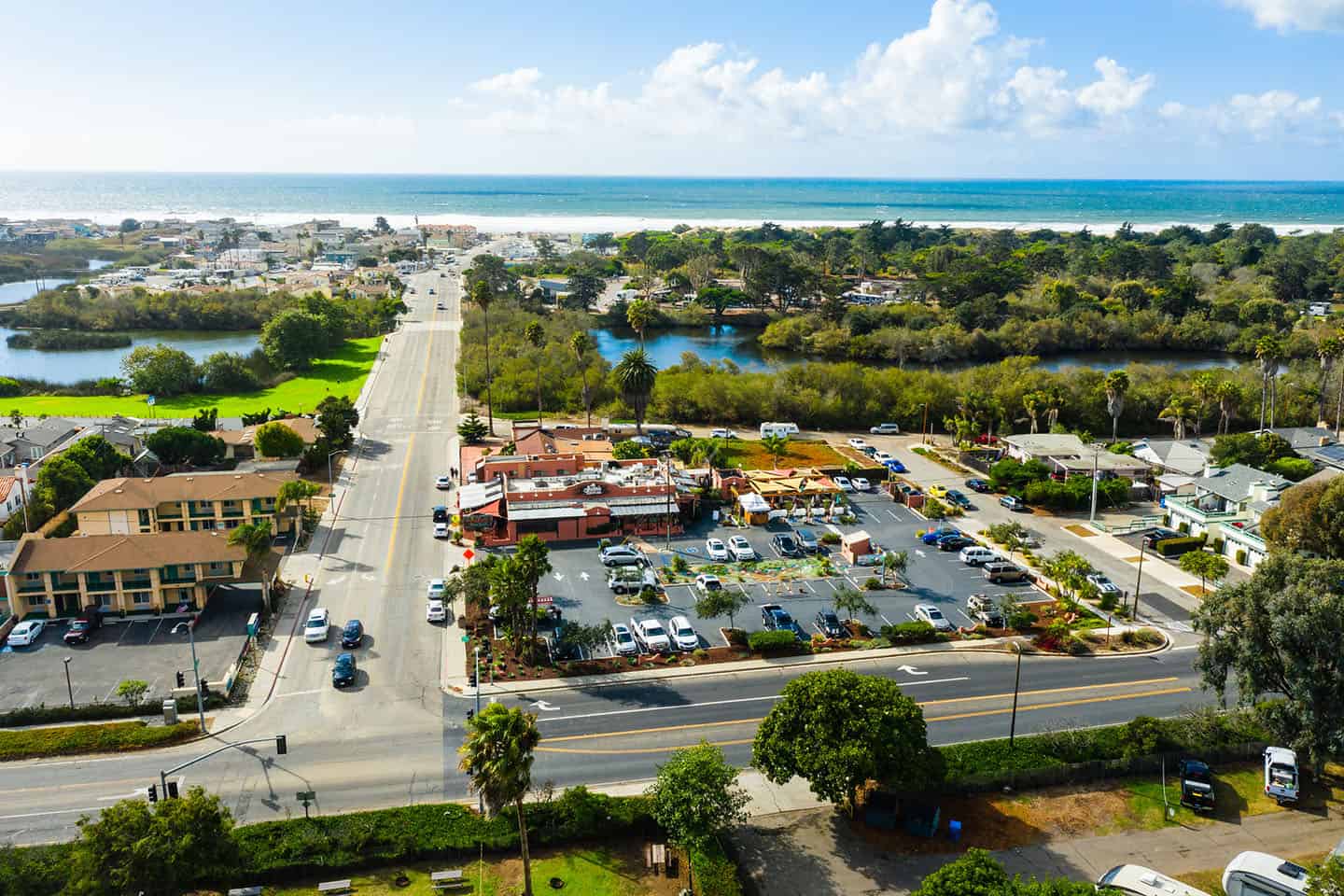 Hotels Near The Dunes
Many lodging options exist in the vicinity of the Oceano Dunes, including oceanfront vacation rentals, hotels and inns.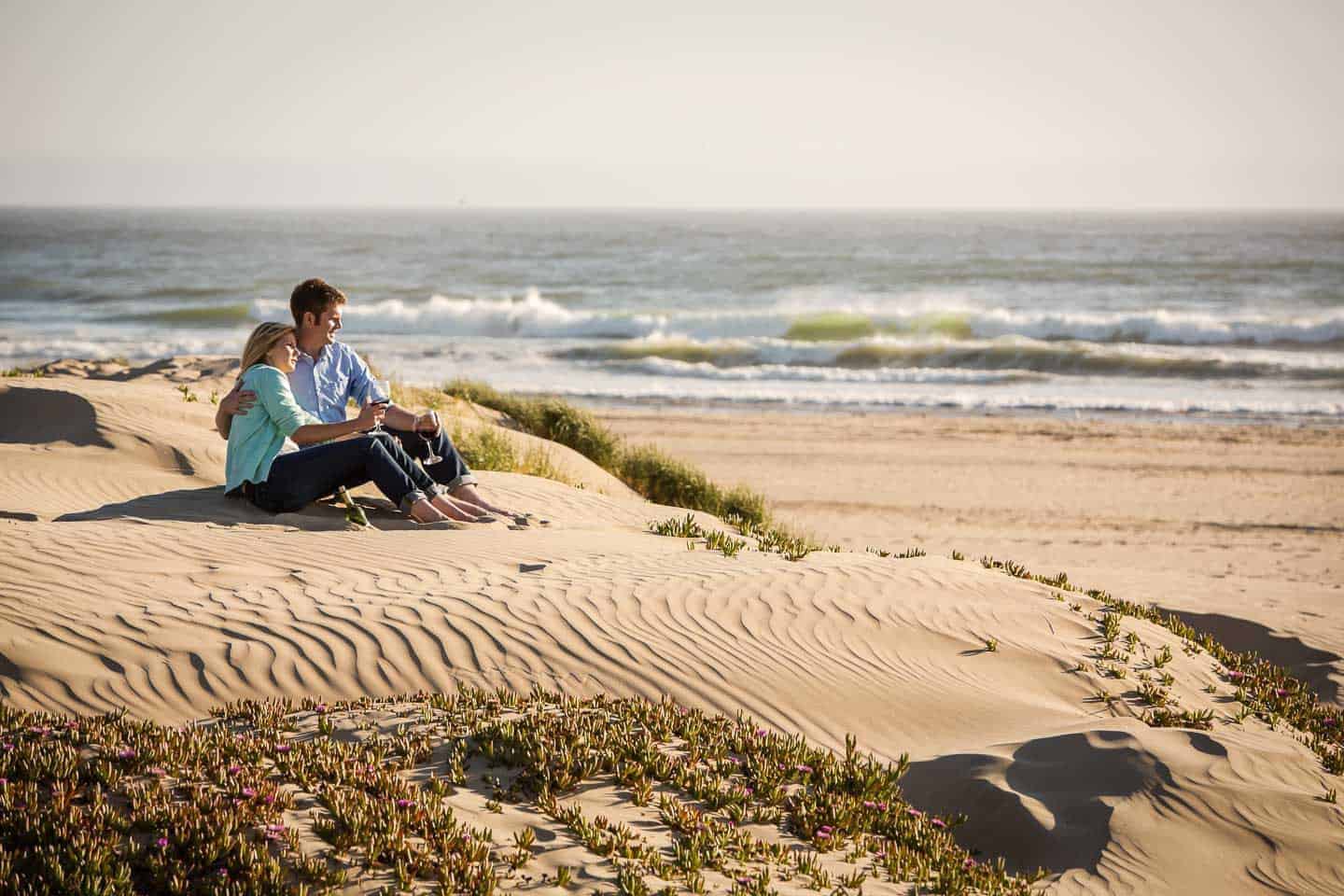 Oceano and Pismo Dunes Activities
With several miles of coastline and a scenic dune landscape, there's plenty to do and see at the Oceano Dunes.
Fishing & Clam Digging
Feeling hungry? The Oceano Dunes are a popular destination for surf-fishing and clamming. For surf-fishing, bring your pole, bucket and bait to catch large perch offshore. To get your hands on the famous Pismo clam, remember that populations fluctuate dramatically due to a variety of natural influences. A fragile and valuable resource, Pismo clams may be taken under the following regulations: Clammers must have a fishing license and an accurate (rigid) measuring device in possession. Only Pismo clams at least 4.5″ in length may be possesses. Undersized Pismo clams must be immediately reburied in the area where dug. The take limit is 10 Pismo clams, and clamming hours are 1/2 hour before sunrise to 1/2 hour after sunset.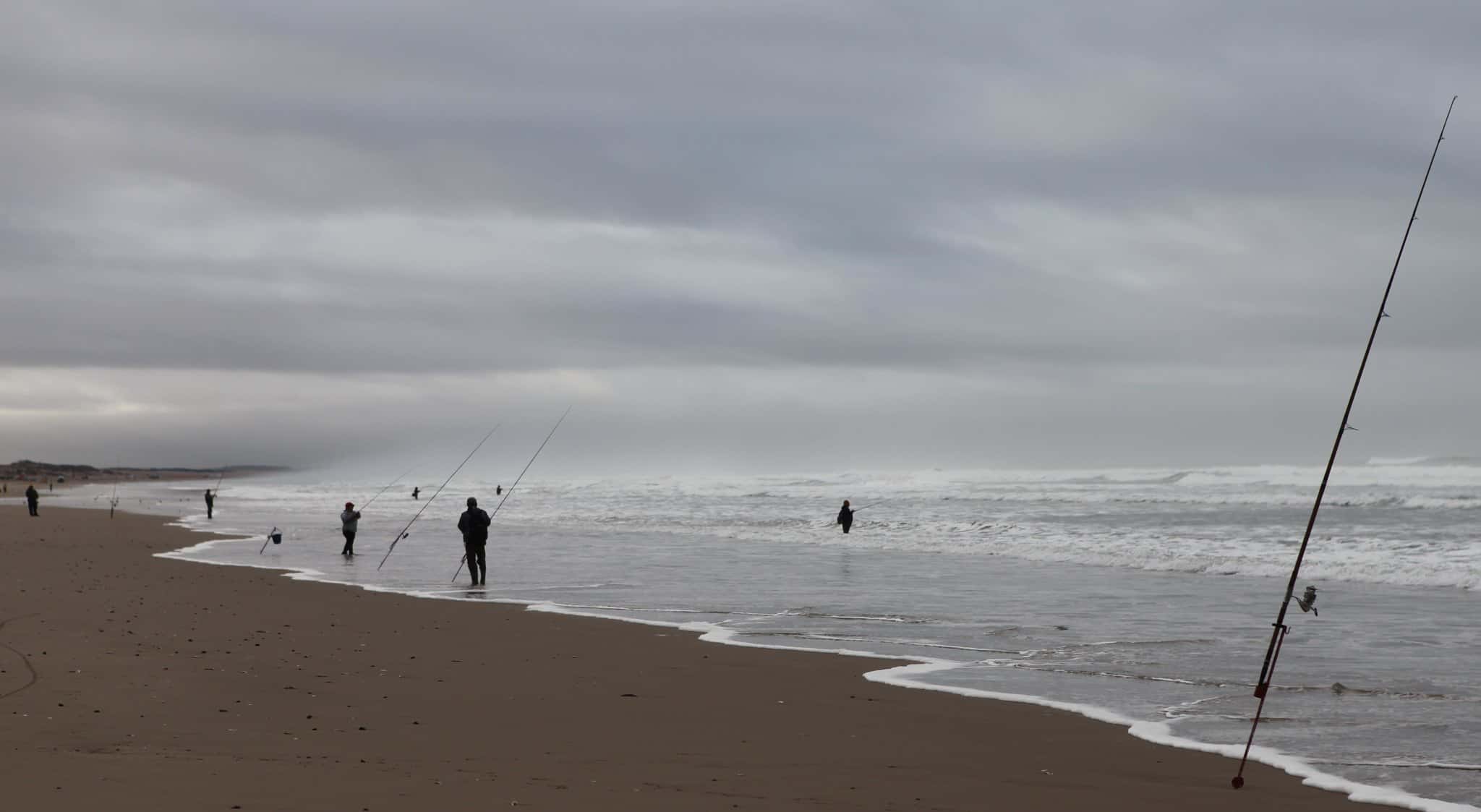 Surfing
The Oceano Dunes beach offers waves suitable for surfing, kite surfing, wind surfing and boogie boarding. Whether you're a pro or just starting out, the beach at the Oceano Dunes has the right wave to ride you into shore. For information on lessons, and rentals, head to California Kiteboarding, Van Curaza Surf School, Pismo Beach Surf Shop, and Shell Beach Surf Shop.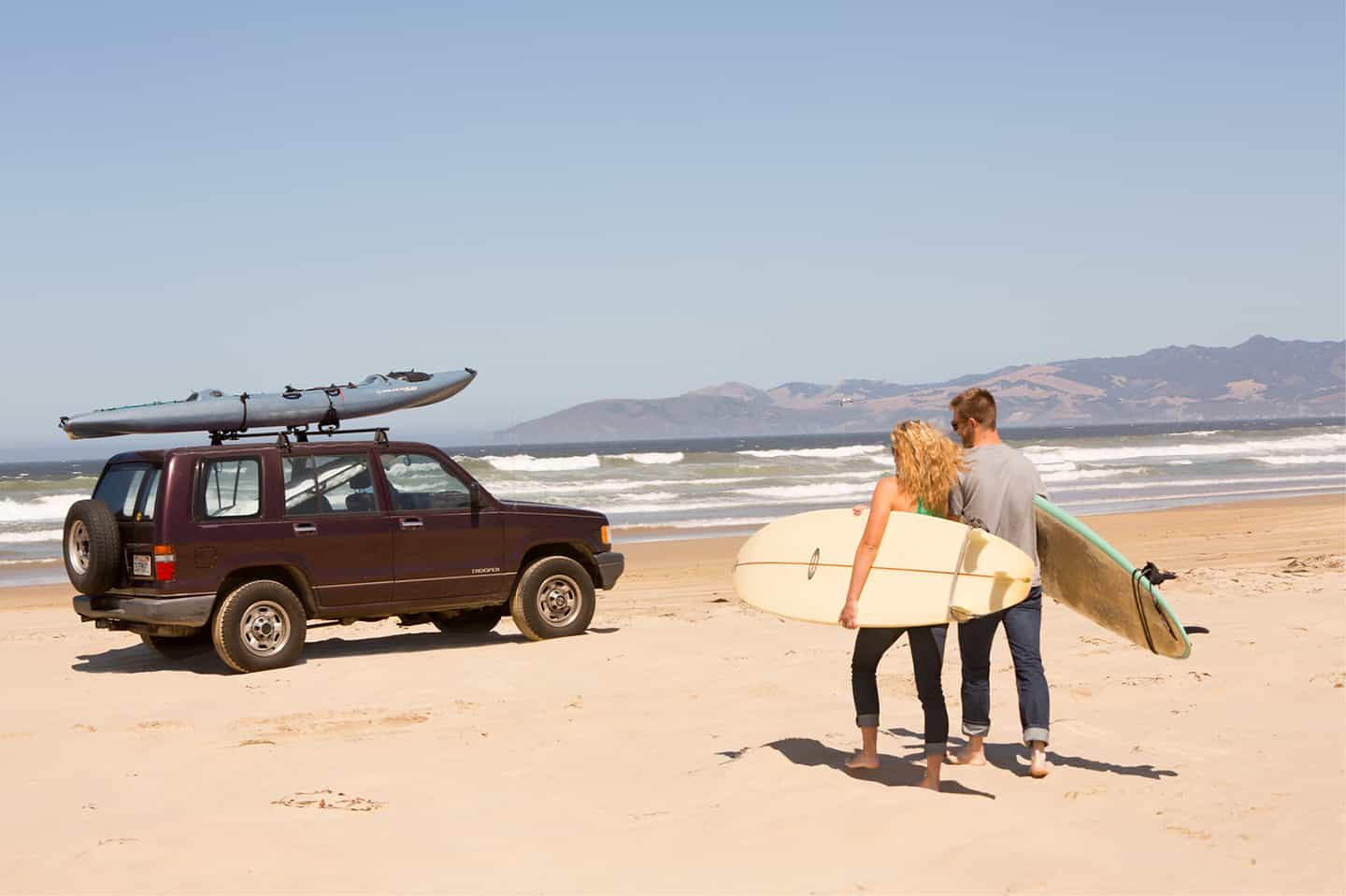 Paragliding
If you're an adrenaline junkie, kite boarding and paragliding are for you. Forget sitting on the beach relaxing! Get up in the air and see things from a different perspective.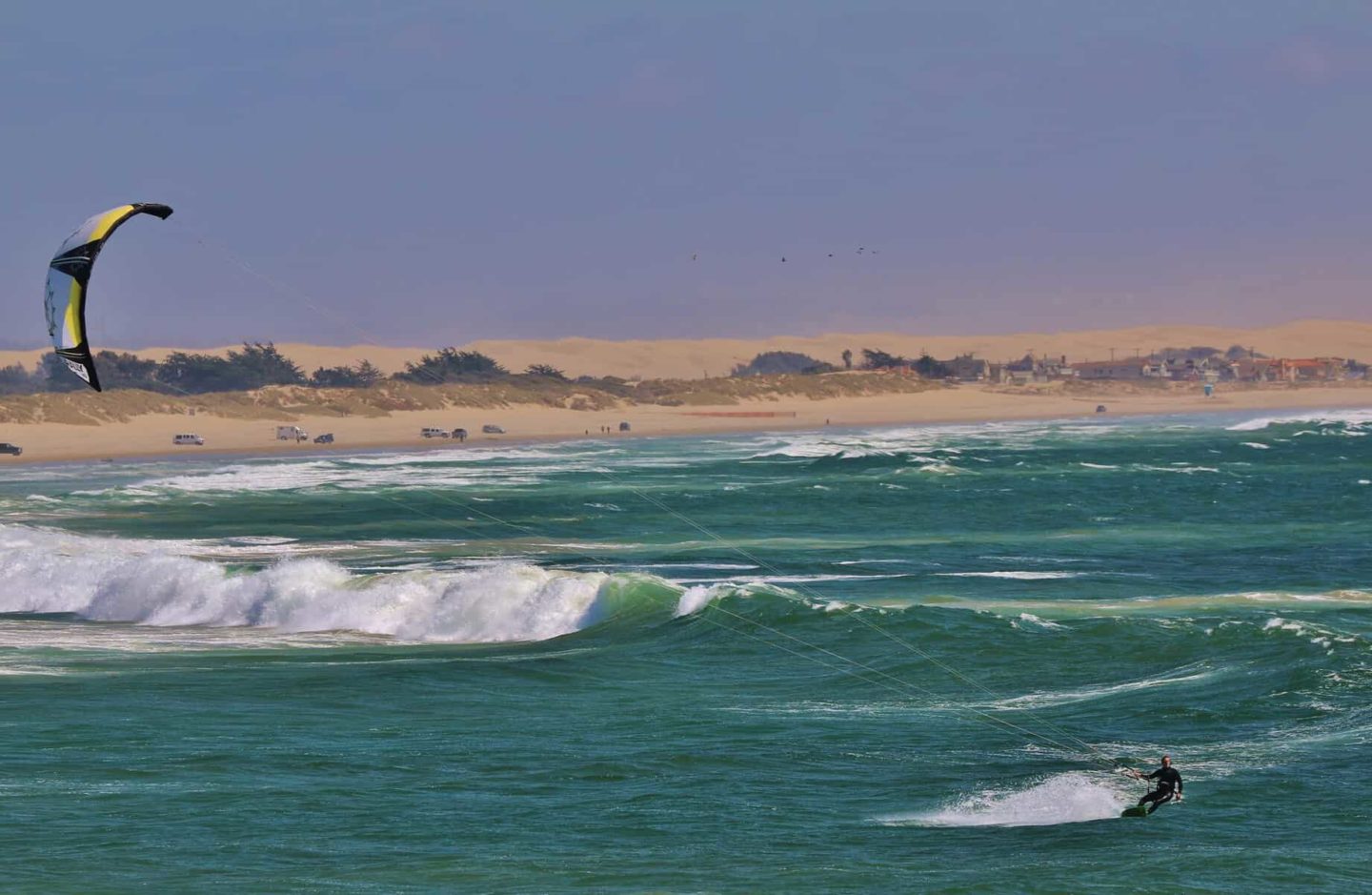 Hiking the Dunes
In the Oceano Dunes, you can go off-roading in more ways than one. Grab some hiking shoes and water and leave everything else behind as you immerse yourself in hiking trails through the dunes.
Guiton Oceano Lagoon Trail
Try the 1.5-mile Guiton Oceano Lagoon Trail, an easy hike that loops beside a freshwater lagoon. The area is popular for bird watching, canoeing and fishing. To reach the trailhead, turn onto Pier Avenue from Highway 1. Pull into the Pismo State Beach-Oceano Campground parking lot, just by the Nature Center on the right. The trailhead is on the east side of the Nature Center, by the lagoon on the east side. No dogs allowed.
Oceano Dunes Preserve Trail
This 2-mile round-trip hike winds through the 570-acre Oceano Dunes Natural Preserve, away from the recreation vehicle area. To find the (unmarked) trailhead, drive toward the beach on Grand Avenue; park in the Grover Beach Day Use Area. Find the trailhead across the street from the entrance of the Day Use parking area.
Oceano Dunes Bonfires
The Oceano Dunes SVRA is one of just a handful of beaches in California that allows bonfires. What's more, the beach doesn't ask that your bonfire stay in a fire ring; you can dig your own pit, or just build a fire directly onto the sand. Use driftwood from the beach, or bring your own. Please use common sense: be careful not to burn pallets or any wood that contains nails or staples. And please allow fires to burn completely. Don't attempt to bury a fire with sand.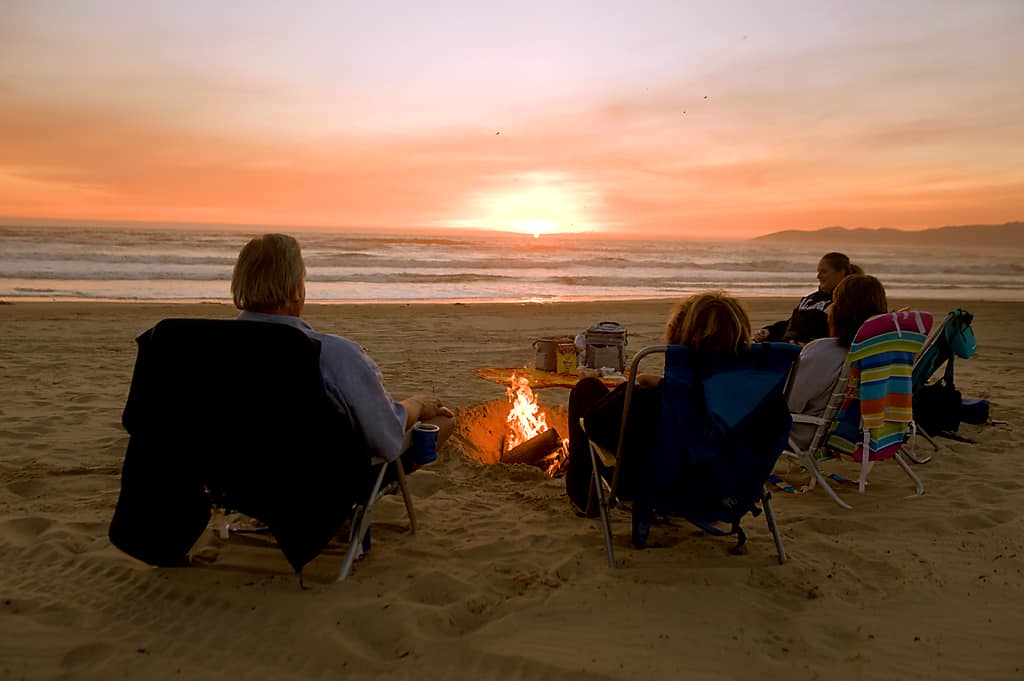 Biplane Flights
Always wanted to get a bird's eye view of the Oceano Dunes? Banner Airways operates out of the Oceano Airport and provides up to two passengers with a flight to remember. Hop into the seat of a 1942 WW2 Boeing Stearman or a 1947 Piper Cub PA-11 and fly along the coast. Operators provide leather jackets, goggles, and caps, with several flight styles to choose from. Get a Pismo Pier Tour, or tack on a Dunes Tour, too. Or, for adrenaline-seekers, buckle up and go all in for the Thrill Ride.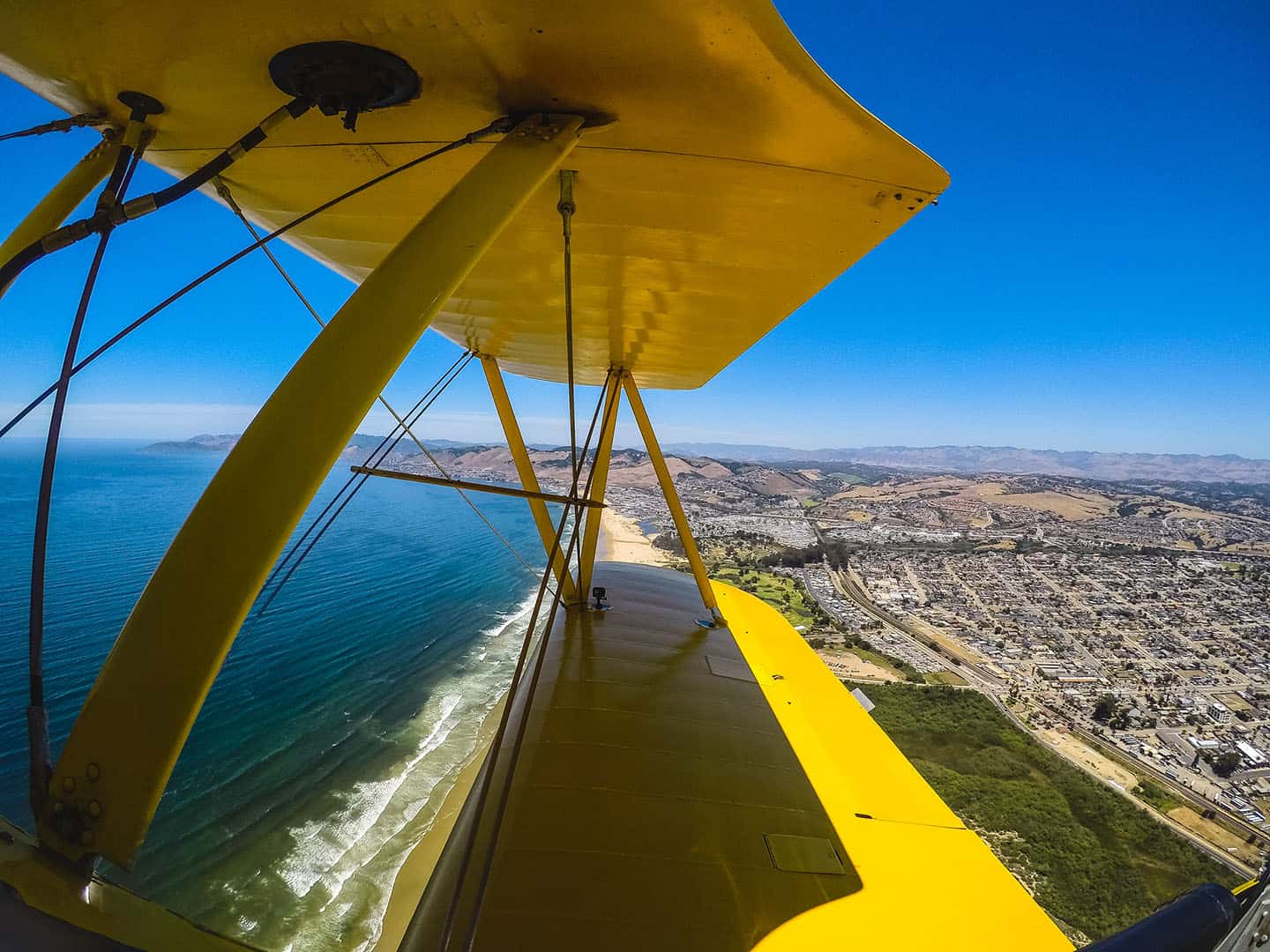 Nearby the Oceano Dunes
After exploring the natural (and vehicular) wonders of the Oceano Dunes, head to these natural wonders for more of Highway 1's best.
Oso Flaco Lake
Just north of Guadalupe, California, lies one of the most scenic natural areas on the California coast: Oso Flaco Lake. Find a diverse natural landscape, along with native flora and fauna ― a perfect excuse for breaking out the binoculars.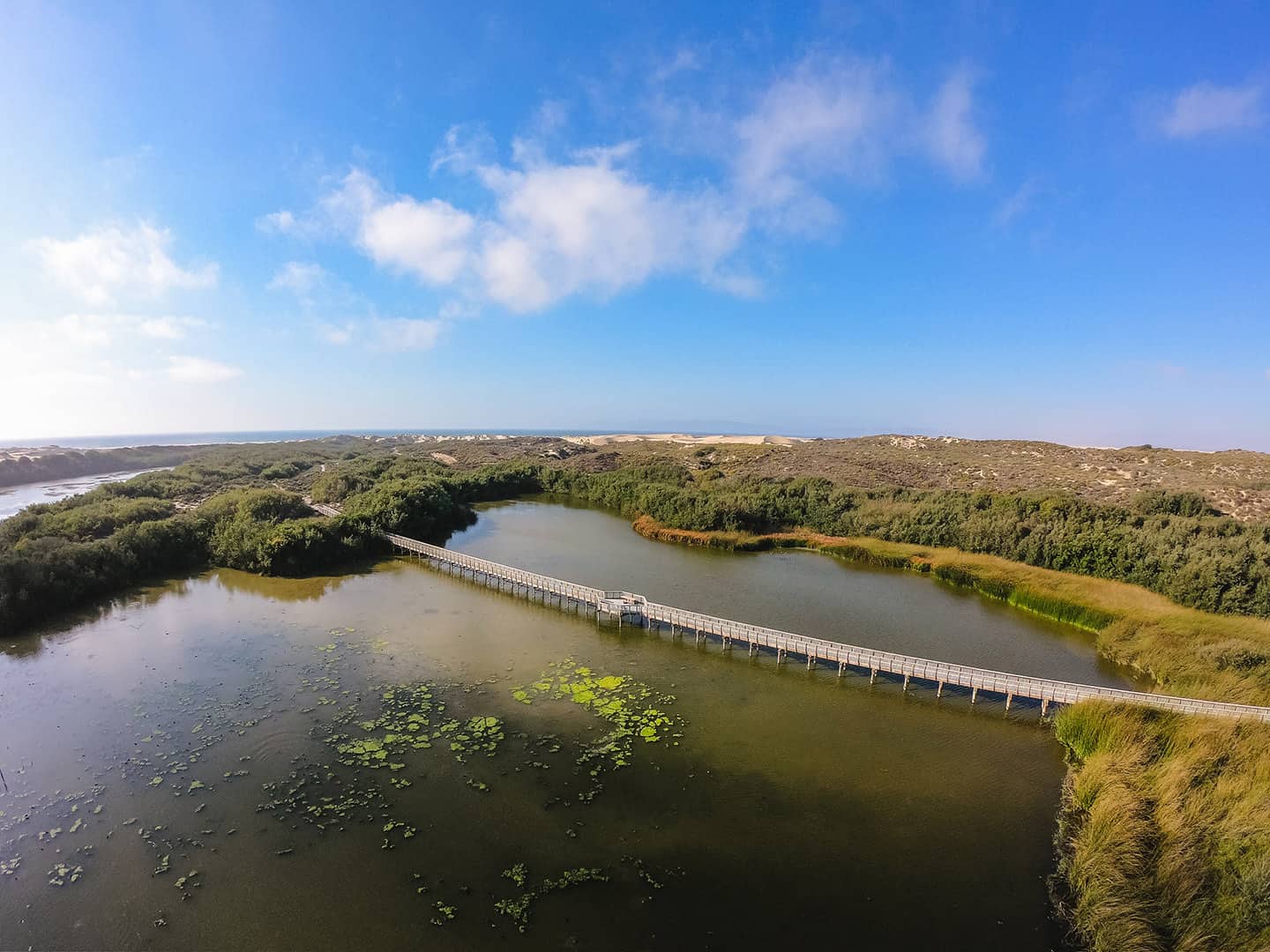 Pismo Preserve
One of the newest public trail systems to open on Highway 1, the Pismo Preserve offers 880 acres of untouched coastal scenery. Visitors can hike any of its eight trails to see wide-ranging views of the Pacific Ocean from above. Several of these can also be experienced on horseback if you bring your own mount — the preserve even offers equestrian parking.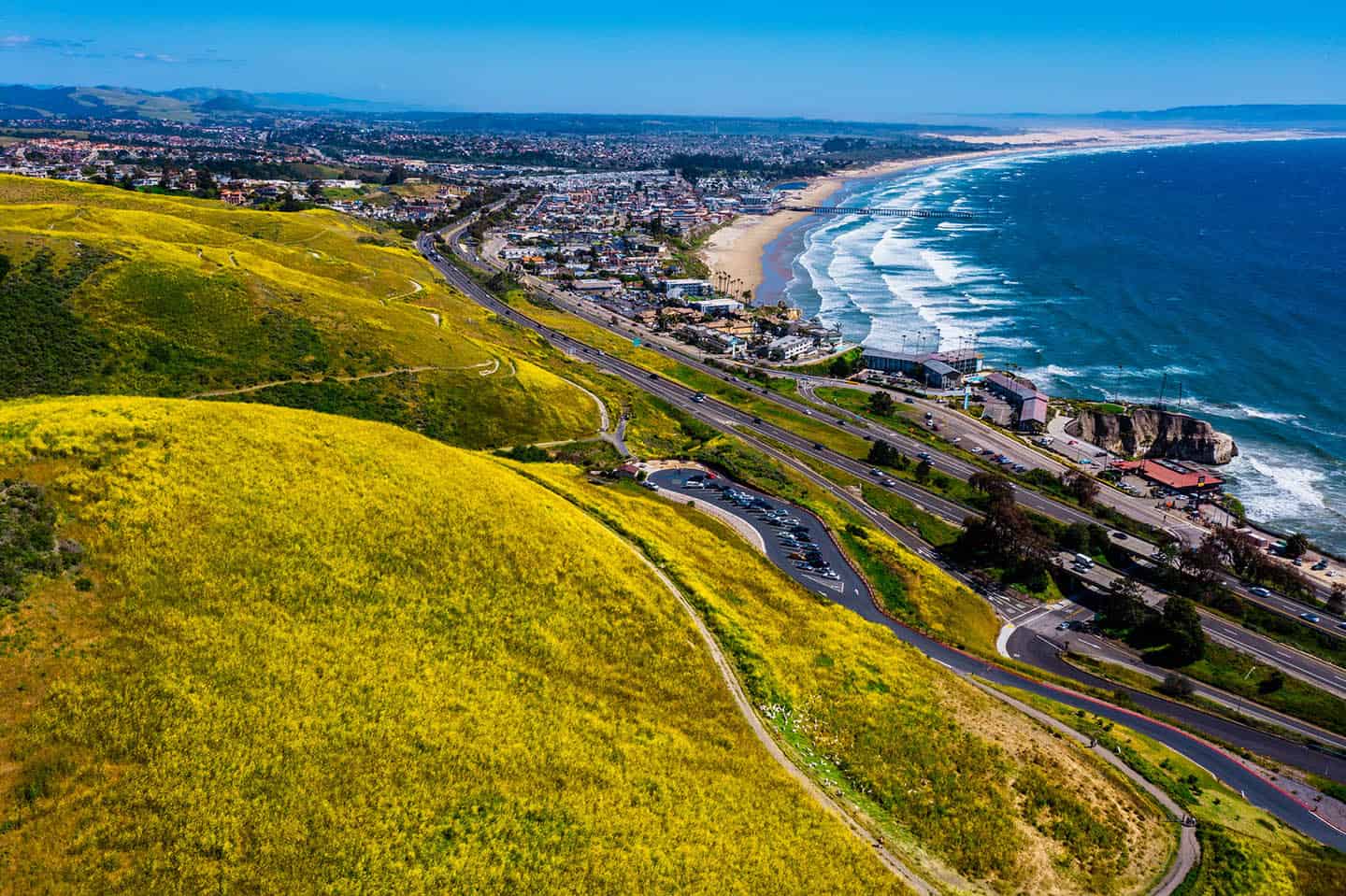 The Dunes Center in Guadalupe
This natural history center provides general information and directions to local dune access points and points of interest. The Center also offers educational activities, walks and exhibits, as well as short films and an art gallery focused on the dunes.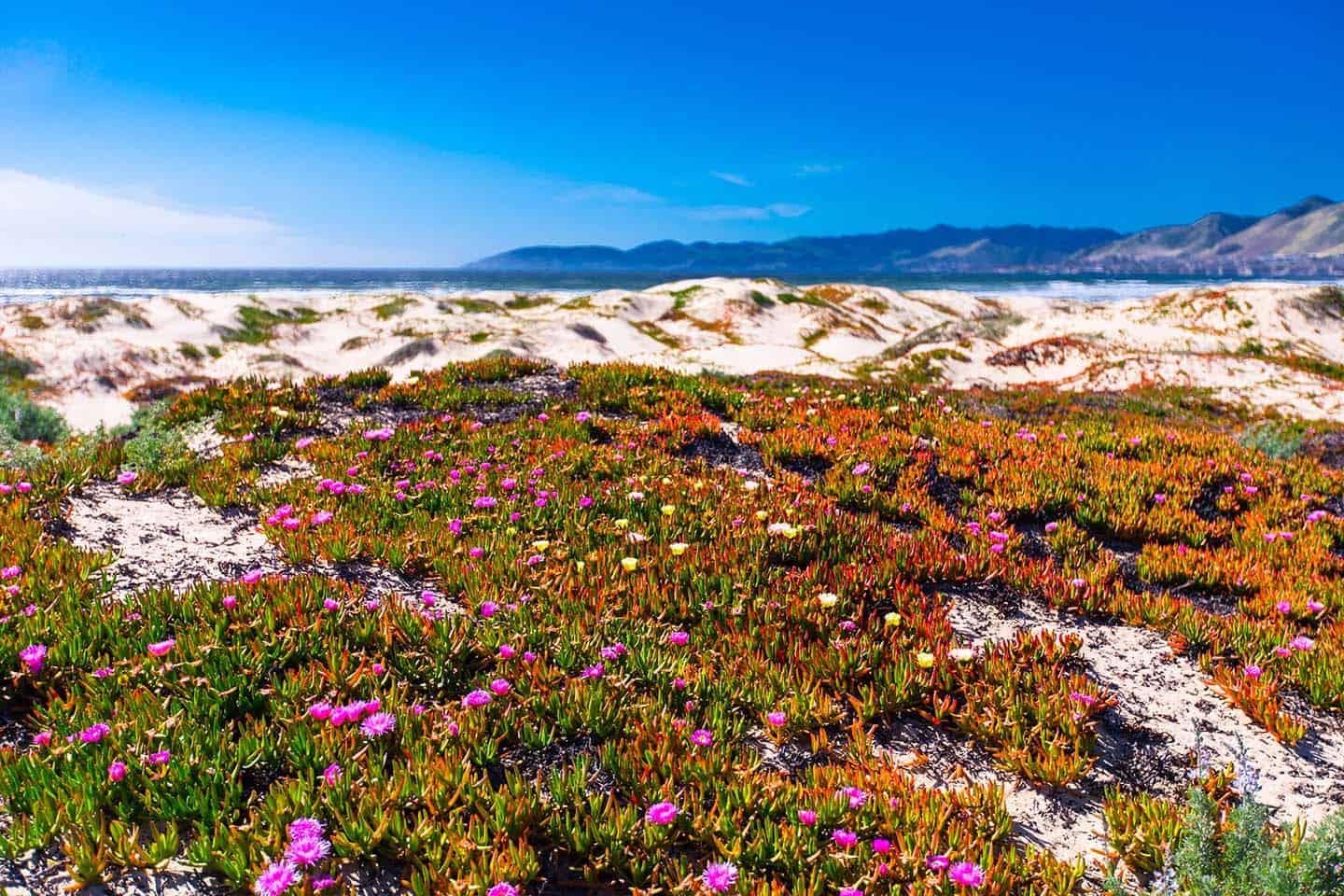 Monarch Butterfly Grove
Every year, thousands of Monarch butterflies migrate to the eucalyptus grove between Oceano and Pismo Beach. Locals and visitors alike look forward to the migration, which brings a kaleidoscope of Monarchs to the Central Coast.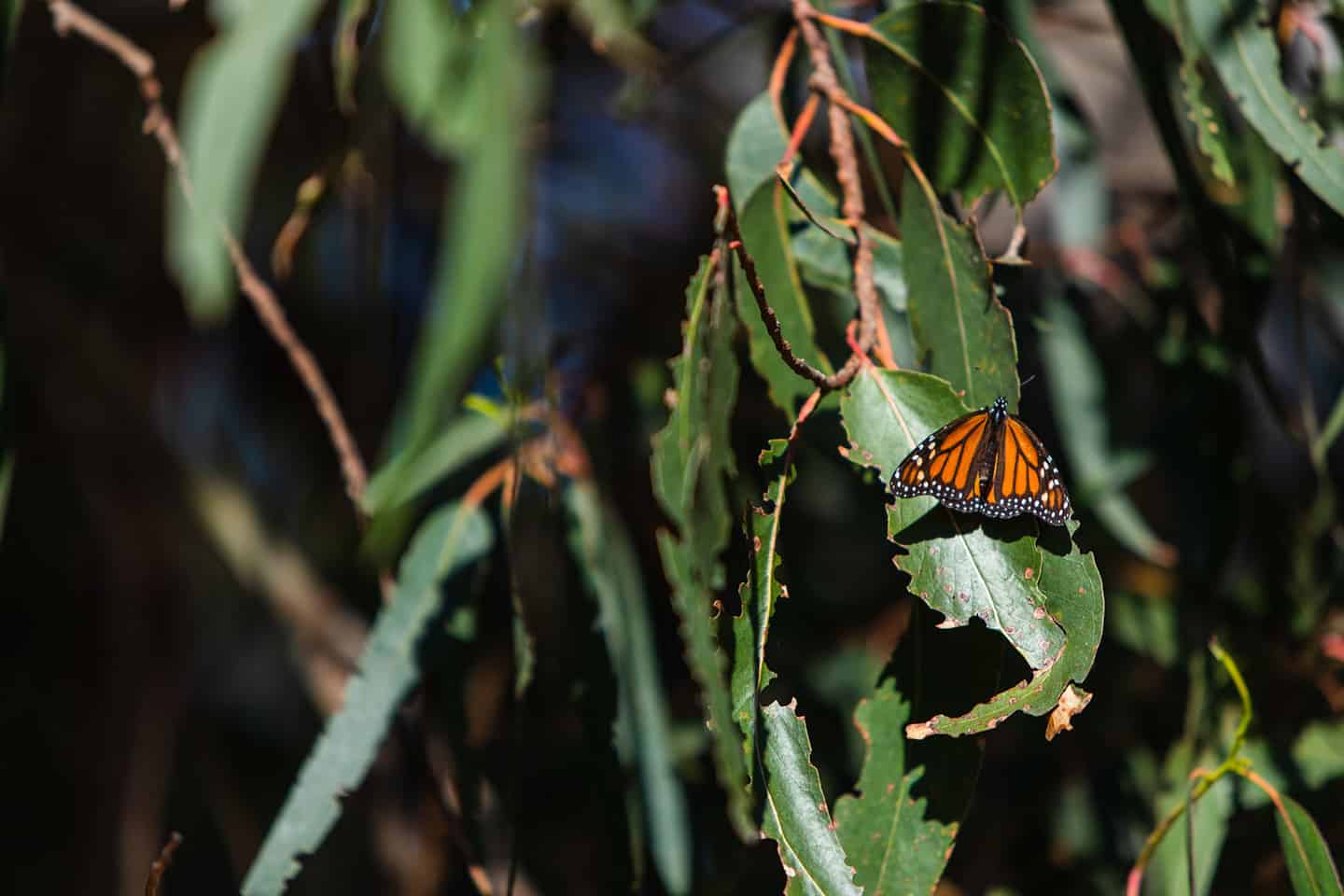 Whale Trail
The Whale Trail organization has identified the best whale watching spots on the West Coast, and one of them is in Oceano! Look for the interpretive sign on the overlook to Pismo State Beach at West Grand Avenue. You might spy gray whales between December and April, or humpback whales any time of year.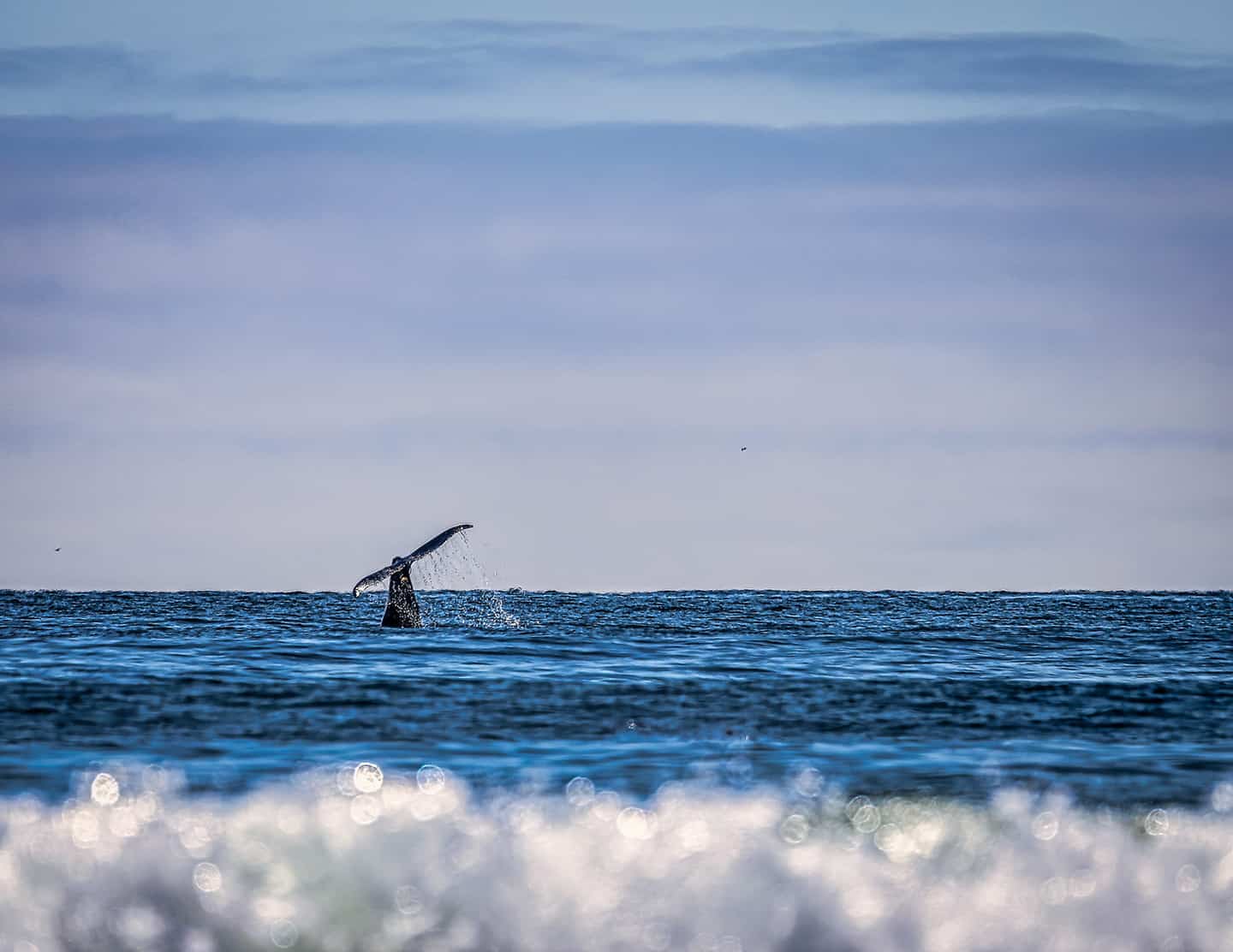 Golf Nipomo
Multiple championship golf courses lie in close proximity to the Oceano Dunes. The Monarch Dunes Golf Club features two courses with spellbinding coastal views: the 18-hole Old Course and the 12-hole, par-3 Challenge Course. At Cypress Ridge Golf Course, visitors can play on a course that's Audubon International certified as a Signature Sanctuary. And at Blacklake Golf Course, take your game to the next level with three 9-hole courses that can be taken separately or together. Each offers dining, instruction, and plenty of lush scenery to enjoy.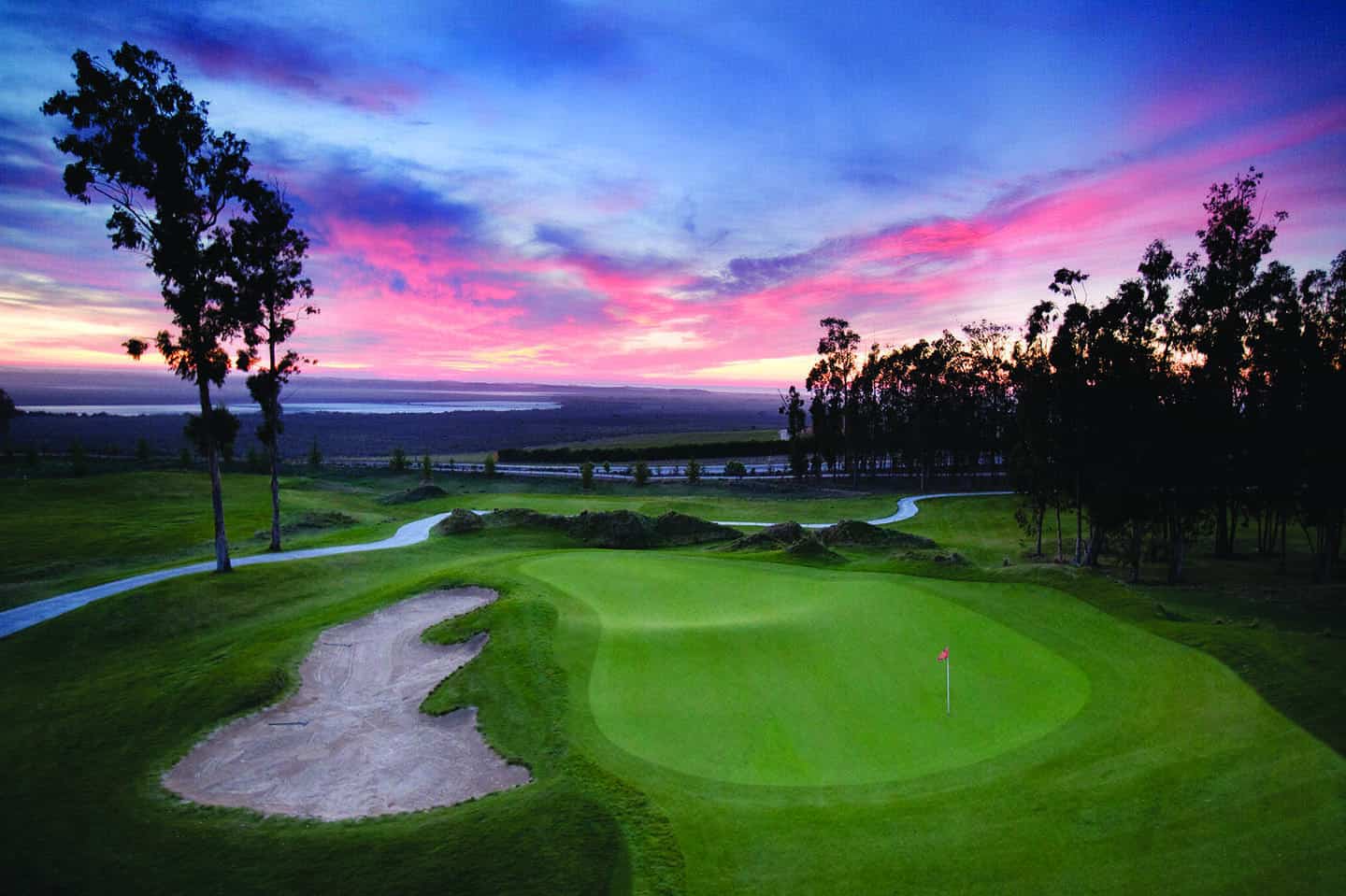 Pismo Beach
Pismo Beach has long been a destination for folks who want to the charm of a classic California beach town. It's settled on a wide bay to the west, foothills and wine country to the east, and coastline running north to south. Find downtown Pismo Beach at the western end of Pomeroy Avenue, where the Pismo Pier extends into the ocean. There, you can watch people fish off its edge, play music, and watch kids use the concrete slides down to the sand. Check out the many shops and eateries near the pier, too, including surf shops, taffy-makers, and much more.