Stewardship Travel for Good
Stay, Play, and Sustain: A New Way to Travel
When you give yourself over to our special stretch of Highway 1, what do you get in return? You get curious. You get connected. You get closer. And in our harried, smartphone-sized world, nothing could be more precious.
Scratch the surface here and you will discover ways to turn your vacation into an immersive, eyes-wide-open meaningful experience. Sure, you can hike the Fiscalini Ranch Preserve in Cambria, but why not go further and travel for good? Grab a free clean-up kit and lend a hand picking up any litter on the trails. A visit to the Point San Luis Light Station encourages wonder, but why not kayak into a secret beach with a guide before hiking up to the lighthouse? Either way, just by visiting your entry fee helps provide stewardship and preserves this historic landmark! Engaging with locals, you can't help but fall in love with this remarkable place we call home. Thank You!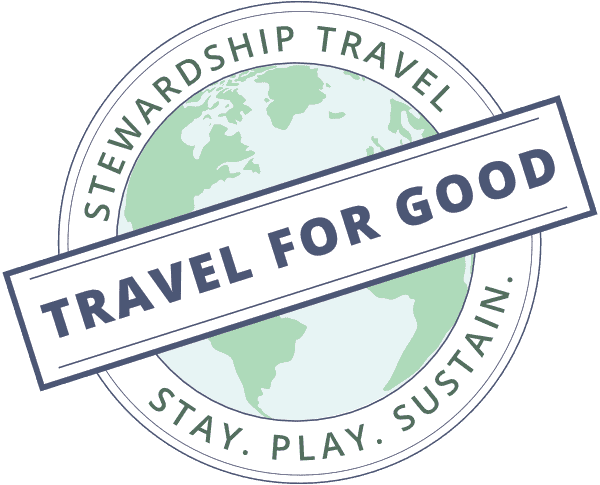 When you see this logo, you can partake in a Travel For Good activity along the Highway 1 Road Trip. Feel good about your travel.
Stewardship Travel for Good
Want to make a difference while on vacation? Make your travel experience more meaningful with the Stewardship Travel for Good program activities along Highway 1. Get involved, create unique memories, and make your vacation more fun. From beach cleanups, trail restoration, museums, and parks tours, your contributions make a difference. Help keep Highway 1 beautiful by participating in sustainable activities while on vacation.

• Feel good about your travel.
• Meet new people.
• Learn from local experts.
• Understand how your donations help.
• Make a difference when you travel.
• Help keep our stretch of Highway 1 beautiful for everyone.
Stewardship Program Awards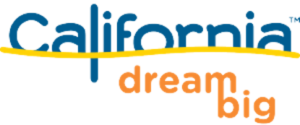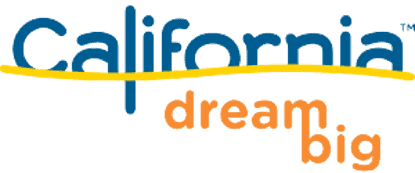 Commitment to Community
Poppy Award winner

Tourism Exchange Environmental Award winner

Business & Tourism
Sea Star Award winner
Stewardship Travel for Good Activities
With your help, we can preserve and conserve this special stretch of Highway 1.
A menu of more than 50 attractions along the SLO CAL stretch of Highway 1 offers opportunities for visitors to become better acquainted with our wondrous natural playground. That might mean a solo excursion, family outing, or group event. It might mean that you fill a need ― and fill your heart. Fifty miles of protected coastline, a national marine sanctuary, 13 state parks, a scenic byway, and multiple wildlife preserves provide plenty of ways to start. After all, there's no better way to connect here than to do good here.
Ways to Become a Highway 1 Steward
Enjoying the essence of coastal San Luis Obispo County often revolves around our abundant wildlife. From sea otters and snowy plovers to grey whales, elephant seals and Monarch butterflies, many species make their home here, even if briefly ― just another aspect that sets our stretch of Highway 1 apart. When viewing wildlife, there's no reason to shy away; neither should animals be threatened by human presence. We've provided a set of wildlife viewing tips to encourage safe engagement with the creatures we know and love here. Be sure to read through them before any viewing outing.
The SLO CAL stretch of Highway 1 is home to nine heritage sites on the Historical National Register, and many other landmarks. This trail is tailored to highlight locales 100 years old or more across 72 miles along our stretch of Highway 1. Walk where Charlie Chaplin once walked, see the coastline from a lighthouse, dine in a sea captain's home, and stand at the iron doors of the town jailhouse. Embark on the whole trail, or pick and choose the sites you want to visit most.
Season of Coastal Discovery
There's no better season to fall in love with our stretch of Highway 1 than winter, when crowds are at a minimum and migrating wildlife is on full display. For seven weeks, coastal San Luis Obispo County welcomes visitors and locals to engage in activities that bring it vibrantly to life. Join in a trail restoration day at Montana de Oro State Park. Kayak out to the Point San Luis Lighthouse. Take the whole family to weekly free screenings of feature-length films about nature and marine life at the Hearst Castle State Park Visitor Center in San Simeon. Each event, seminar, walk and activity is designed to bring you closer to the coast.
Our stretch of coastline along Highway 1 boasts incredible riches. Some include a sea otter preserve, whale watching view, migration destinations for elephant seals and Monarch butterflies, and national estuary, to name a few. The Coastal Discovery Trail encourages visitors to dive deep on these treasures that span the coast here.
Stewardship Travel Articles