Come to the corner of D Street and Ocean Avenue in Cayucos on any summer Friday morning, and you'll find the Cayucos Farmers Market. This beloved warm-weather event takes place 10am to 12:30pm every Friday between Memorial Day and Labor Day. Every week, farmers, ranchers, fishers, bakers, and purveyors of all kinds show up in Downtown Cayucos to sell their products. In addition to ingredients, the market features food vendors that sell pita and hummus, quiche and pies, tamales and more. For an easygoing summer morning, grab a bite to eat at the farmers market, then enjoy a walk down the pier. Hanging with the family? Bring the kids for breakfast, lunch or a snack, then hit the Cayucos State Beach playground to burn off some energy. The Cayucos Skate Park is located near the Cayucos Farmers Market as well, a perfect spot for the kids while parents shop.
Explore Farms Along Highway 1
When is the Cayucos Farmers Market?
The Cayucos Farmers Market is a seasonal weekly event that runs from Memorial Day to Labor Day — roughly May through September. The market opens at 10am and closes at 12:30pm each Friday.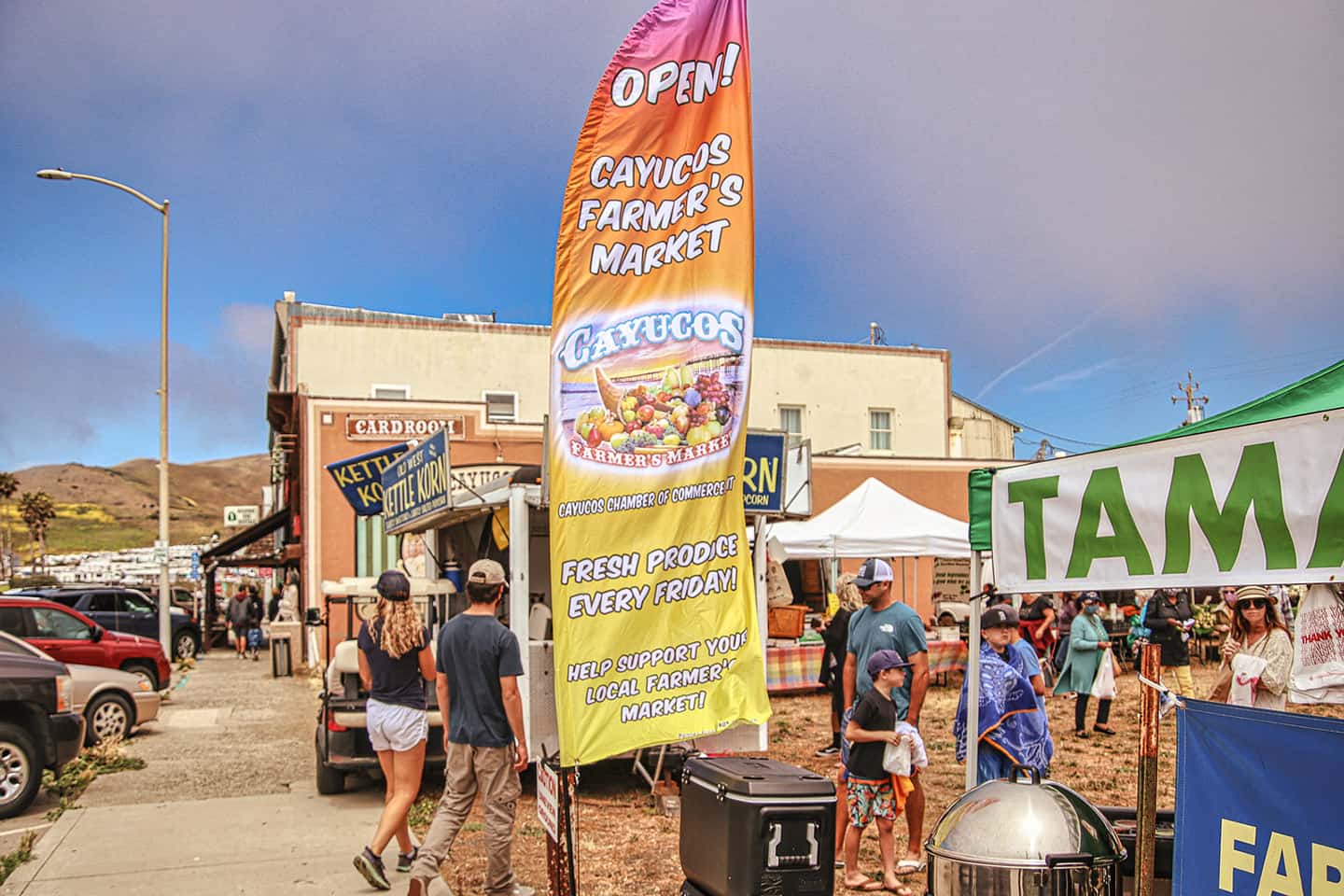 Where is the Cayucos Farmers Market?
The Cayucos Farmers Market takes place at the corner of D Street and Ocean Avenue in Cayucos. Look for the empty lot beside the Old Cayucos Tavern, easily recognizable for its large mural of four horsemen riding. This is the lot where Cayucos Farmers Market vendors set up their booths.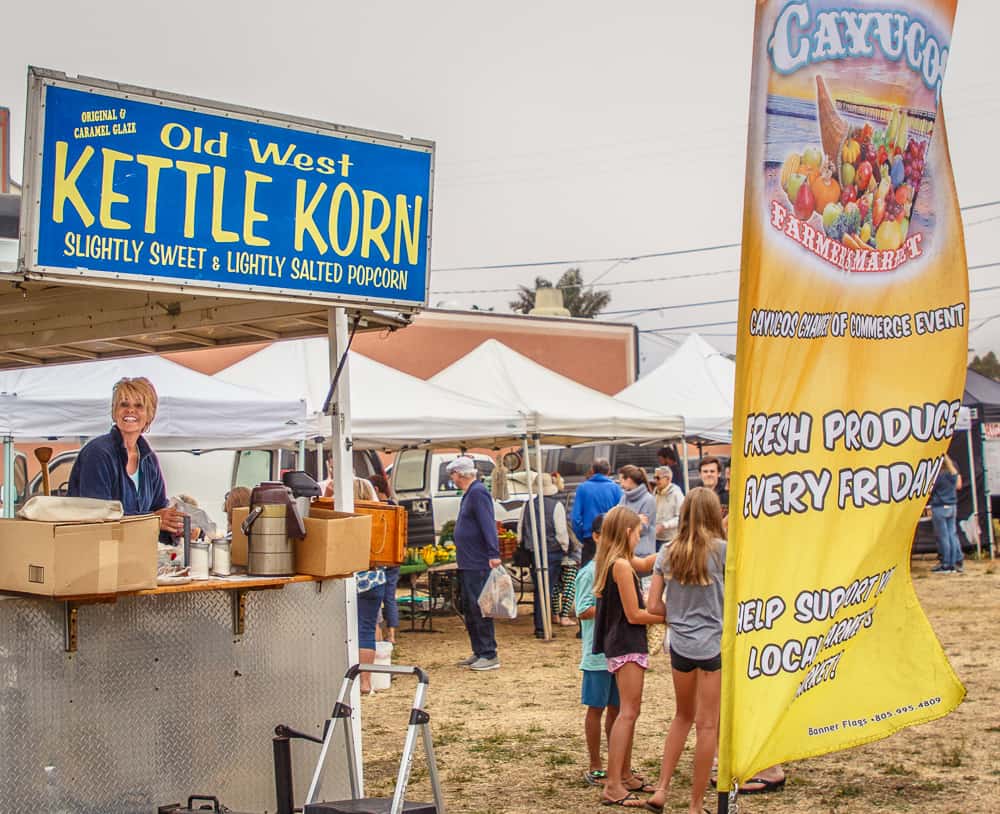 Like all Central Coast farmers markets, the Cayucos Farmers Market offers a wide variety of beautiful and delicious locally-grown produce. Farms along our stretch of Highway 1 enjoy a particularly mild climate that supports a vast array of fruits and vegetables. Indeed, the distance from farm to table is short in our neck of the woods! In addition to hometown charm and picturesque seaside views, the Cayucos Farmers Market features herbs, fruits, vegetables and more from local farms. Look for tomatillos, honey, squash, melons, grapes, pomegranates, peaches, strawberries, and Asian pears in season. Pick up produce from any of the several stalls at the Cayucos Farmers Market for a healthy snack or as part of a picnic. Because these fruits and veggies are picked when fully ripened, just minutes from the market, they are flavorful and satisfying. Also at Cayucos Farmers Market, Tyler Rocha Nursery sells plants, while SLO Creek Farms offers fresh-cut flowers.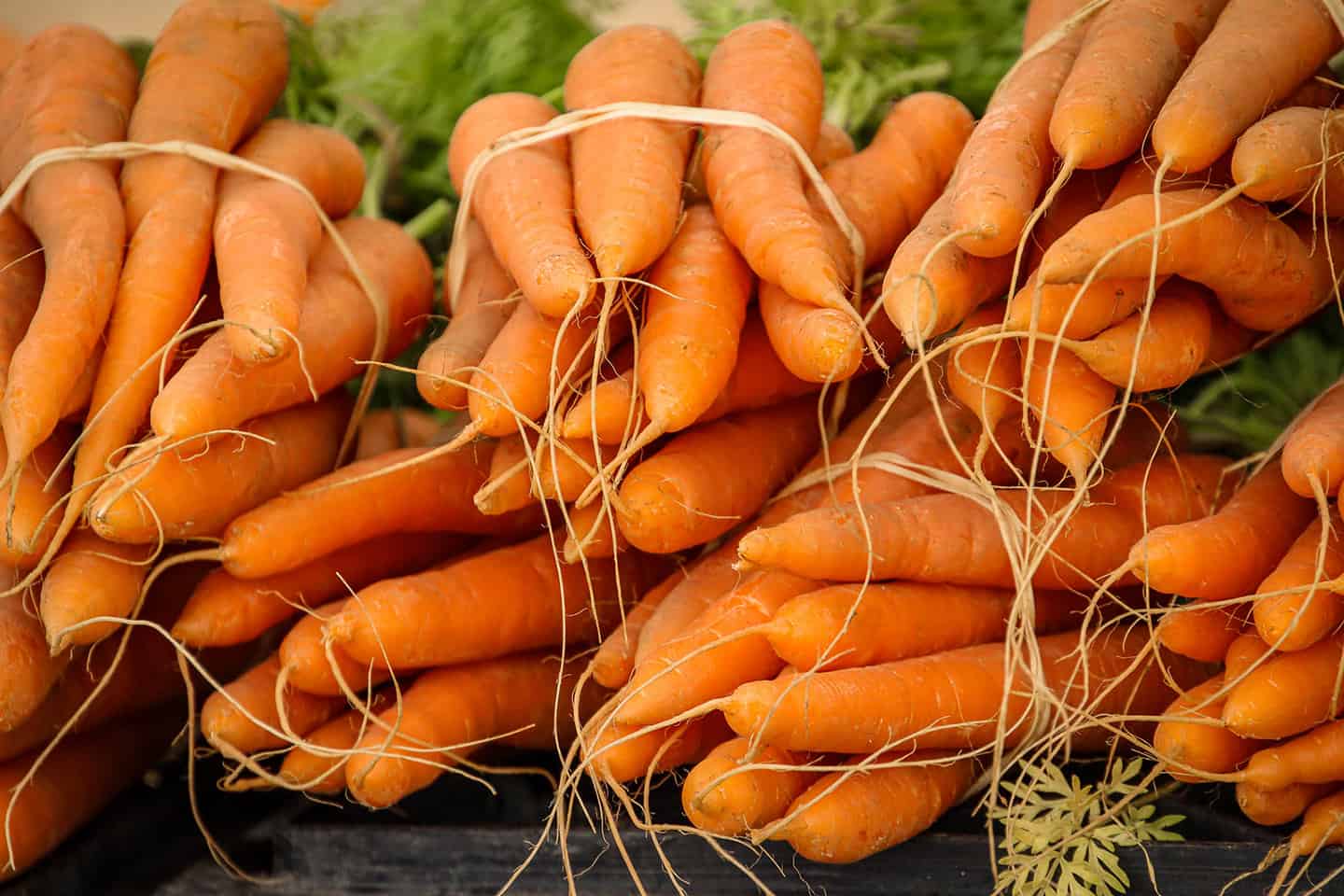 The Cayucos Farmers Market supports a wide variety of local farmers, fishers, ranchers, bakers, cheesemakers, and more. For peppery green olive oil as well as stuffed olives, look no further than La Bella Olives. Old West Kettle Corn makes fresh kettle corn on site, believed by many to be the best kettle corn on the Central Coast. Vintage Cheese Company brings handcrafted artisan cheeses perfect for snacking or for pairing with local wines. Look for fresh sourdough, croissants, baguettes, pretzels, muffins and cookies from Breaking Bread Bakery. Atown Humble Pies bakes up rustic quiches and fruit pies made from locally-sourced ingredients. Viva Mexico Foods brings the homestyle tamales and chips, plus a wide selection of salsas to try. Mustard-lovers delight in the multiple mustard varieties supplied by Mucho Mojo Mustard. If you need a coffee fix, the roasters from Bella Vie offer the freshest beans available. And those who love Mediterranean food know to visit the Baba Foods booth for fresh pita, hummus, tzatziki, zhoug, and other delicious dips.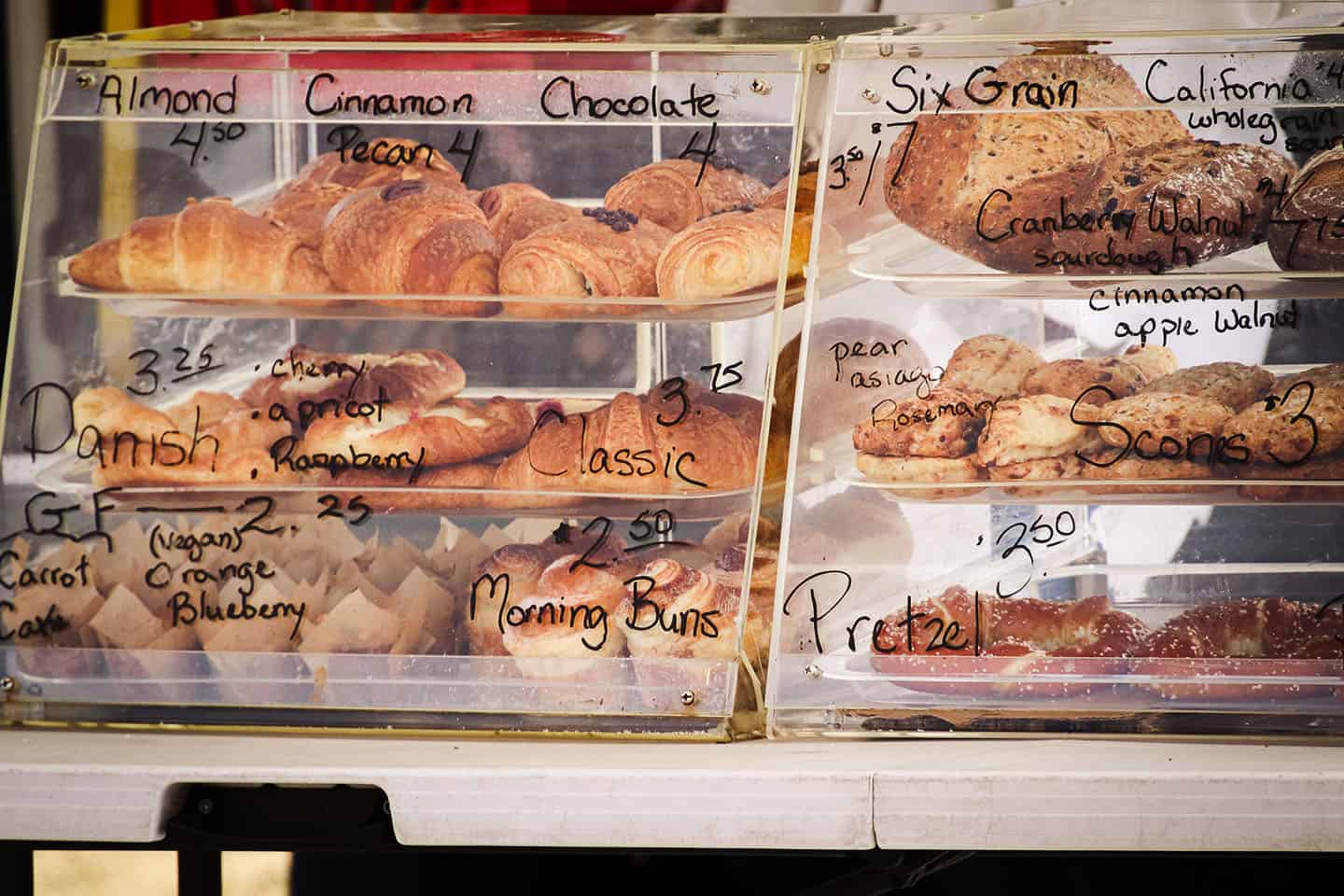 Things to do after Farmers Market
Once the farmers market winds down, what is there to do in Cayucos? No matter the season, you'll find plenty to keep you busy. First and foremost, Cayucos is a beach town, centered on the stunning shoreline of Cayucos State Beach. Walk the historic Cayucos Pier, watch the surfers, or even fish for surfperch for your dinner. On sunny days, the uncrowded white sand beach begs for a sandcastle, a walk, and a swim. But Cayucos is more than a picturesque Highway 1 beach. It's also a fantastic spot for shopping and antiquing, with mom-and-pop boutiques aplenty. Pick up gifts, memorabilia, wine, and surf gear in the shops along North Ocean Avenue. Cayucos also cooks up some of the best dining along Highway 1. This includes farm-to-table restaurants, an Italian trattoria, coffee shops, taco stands, — even a world-famous cookie factory. Or if you're just in the mood for a cocktail and a stunning sunset, there's always the open-air rooftop bar at Schooner's, where the view never disappoints.