The Los Osos Oaks State Natural Reserve protects 90 acres of ancient dwarfed oaks in a coastal dune habitat. Dating back 800 years, the oaks' gnarled roots make a spectacular backdrop for any exploration of the area.
History of the Oaks Preserve
Temperatures in Los Osos range from the 50s and 60s in winter to nearly 70 degrees in summer. This mild climate supports five plant groups on the Los Osos Oaks State Natural Reserve, most notably the coast live oak woodland. The canopy of ancient trees reaches as high as 25 feet from the ground. Their trunks are often covered in lichen and their branches hang with moss. Other plant environments include dune oak scrub, coastal sage scrub, riparian woodland, and Central Coast scrub. Visitors often come to see the dwarf oaks that stand just six to eight feet tall, even after hundreds of years. Their growth has been stunted for a lack of minerals and moisture, and for having grown in sandy soil.
In addition to unique plant communities, the coastal oak environment is home to many interesting birds, mammals and insects. In general, the majority of these creatures can most easily be seen in spring and fall, one hour after sunrise and one hour before sunset.  In the grove, look for acorn woodpeckers, western flycatchers, Anna's and Allen's hummingbirds, Northern flickers, California towhees and thrashers. Grassland birds include Brewer's blackbirds and mourning doves. Coastal habitats see American kestrels, red-tailed hawks, great horned owls and barn owls.
Mammals in the Los Osos Oaks Natural Reserve include the California pocket mouse, gray fox, dusky-footed wood rat, striped skunk, bobcat, coyote and opossum. Reptiles and amphibians like western skinks, Southern alligator lizards, western fence lizards, and Pacific tree frogs dine on insects like dragonflies, butterflies and others.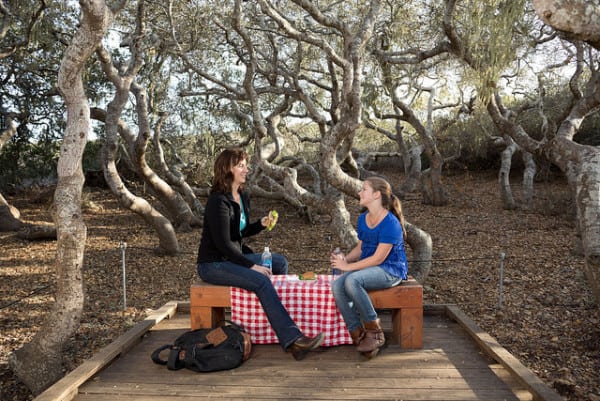 Park History
The area of the Los Osos Oaks Natural Reserve once served as home to the Chumash and Salinan people. Later, the Portola Expedition explored the valley and named it Cañada de Los Osos for the California Grizzly Bears they saw here.
Most of the oak woodlands on California's coast were cleared or harvested between those early days and now. But a 1971 campaign sought to protect the 90 acres of oaks in Los Osos. T Small Wilderness Area Preservation Foundation, Dart Industries, and the Federal Land and Water Conservation Fund combined efforts to purchase the grove. On June 29, 1972, they turned it over to California State Parks for the enjoyment of all.
Hiking the Oaks Reserve
Covering 1.5 miles of flat, unpaved path, the three well-marked trails through the Los Osos Oaks Natural Reserve make for a quiet hike. Please note that poison oak grows throughout the reserve. There is no fee to enter and parking is free, but camping, dogs and fires are not permitted. Also be aware that the reserve offers no facilities.
Trailhead location
The trailhead can be found at 1813 Los Osos Valley Road, Los Osos, CA 93402. From San Luis Obispo, drive west on Los Osos Valley Road for 10 miles. Cross traffic and pull into the free parking area on the left. Follow signs just past the parking area into the grove.
C
humash Trail
The Chumash Trail travels into the heart of the grove, with a section covering the western side of the reserve. Along this trail, find long, dipping oak branches grown across the path for a natural obstacle course.
Los Osos Creek Trail
To the east, the Los Osos Creek Trail passes by a seasonal stream.
Oak View Trail
The Oak View Trail loop travels further south than the others, through oaks and chaparral woodlands.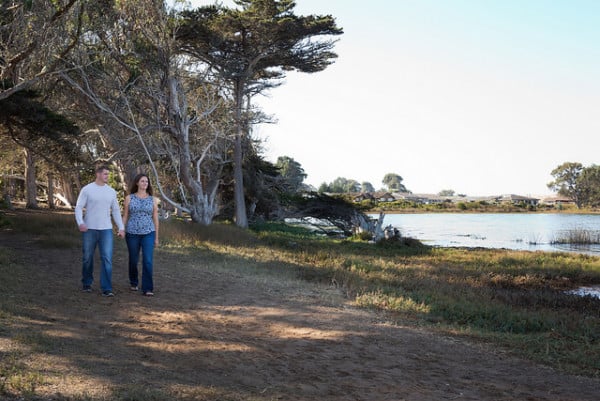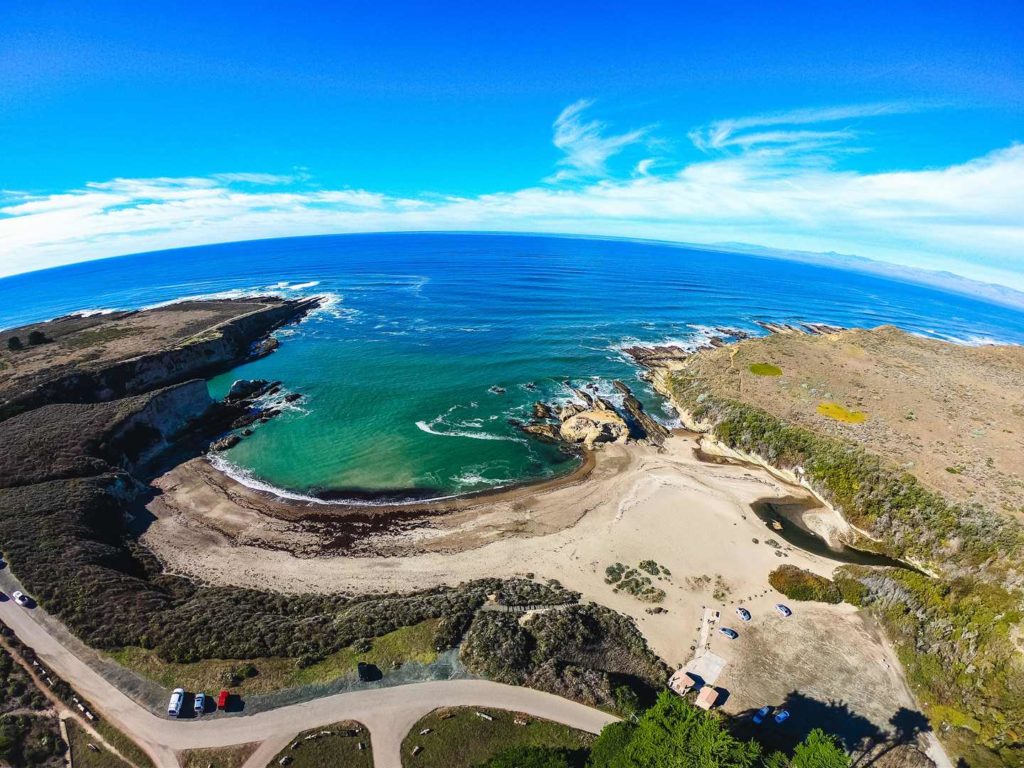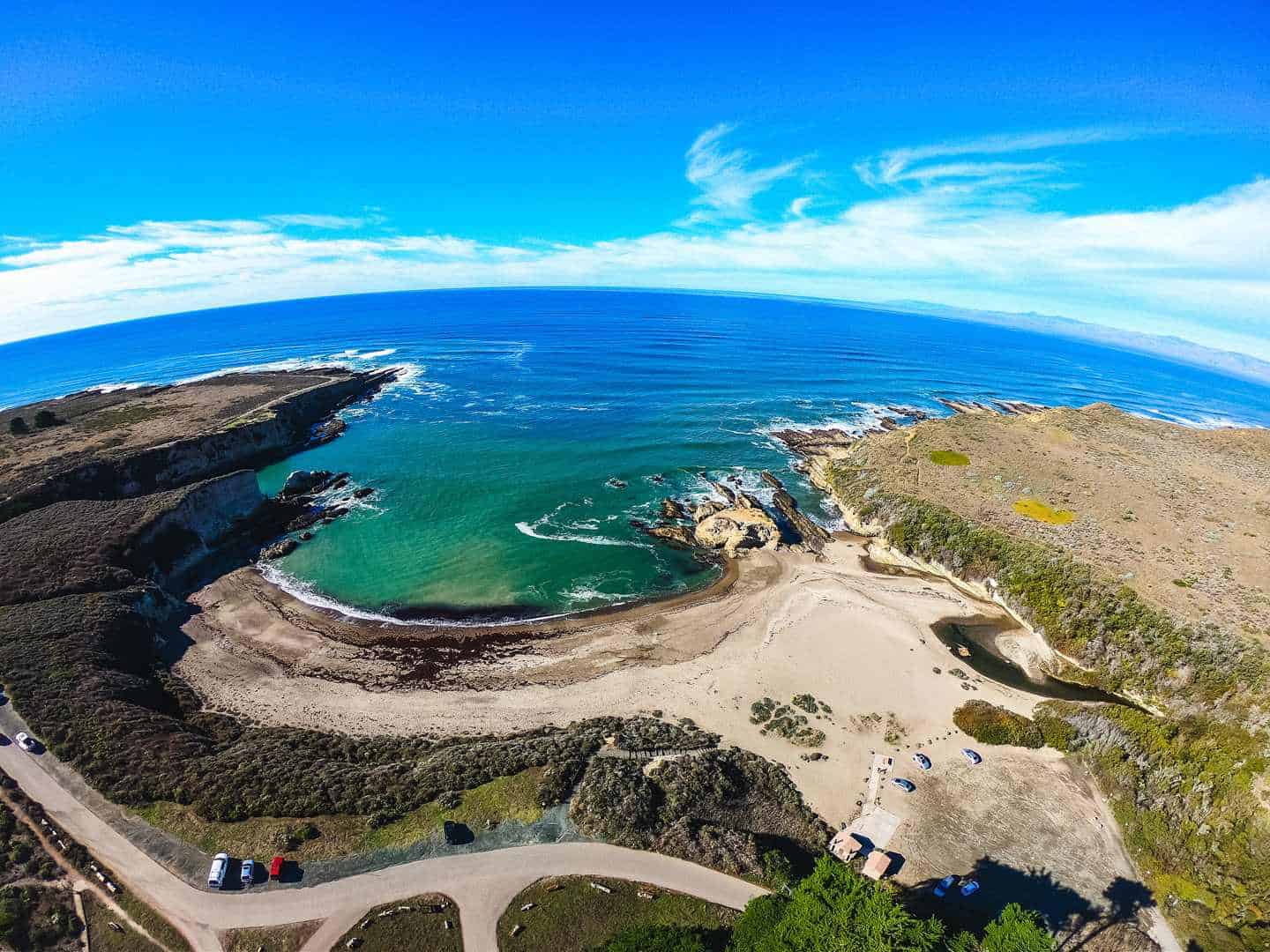 El Moro Elfin Forest
Also 90 acres, this state-preserved natural area features pygmy oaks much like those at the Los Osos Oaks State Natural Reserve. Among maritime chaparral and coastal dune scrub, the Elfin Forest is home to over 100 bird species, 22 mammal species and 13 species of reptiles and amphibians.
Montaña de Oro State Park
At 8,000 acres and 7 miles of coastline, Montaña de Oro is known for its hiking, biking and equestrian trails, beaches, and spectacular ocean views.
Golfing
Los Osos-Baywood Park boasts several fantastic golf courses worth a visit. Try Sea Pines Golf Resort for a challenging executive 9-hole course with views of Morro Rock. Or head to Dairy Creek Golf Course, a links-style 9-hole course over rolling hills.