Packed with locals (and with history), Jocko's Steakhouse in Nipomo draws visitors from far and wide with its Santa Maria-Style BBQ. Simple and authentic, a meal at Jocko's centers on the barbecue pit, which fires steaks over red oak coals, low and slow. With local cattle brands lining the walls, the current Jocko's building hasn't changed much since it opened in 1962. Start with a drink at the low-lit bar, and stay through a substantial lunch or dinner to the last bite. You'll be glad you did.
Jocko's Steakhouse History
Jocko's traces its roots back to 1838, when Emery Knotts established a saloon in Nipomo, a decade before the Gold Rush. He employed his eight sons to work the bar, including Ralph "Jocko" Knotts. Jocko served as a justice of the peace and his wife Mollie operated the telephone switchboard and ran the local post office. Together, they raised seven children over the years.
In addition to his many other roles, Jocko owned a mechanic's garage in Nipomo, rumored to have sold booze during Prohibition. In 1925, he and "Bull" Tognazzini (of Bull's bar in San Luis Obispo) started a saloon inside the garage and called it "Jocko's Cage." During the 1940s, the shop ran slot machines and even poker for a time.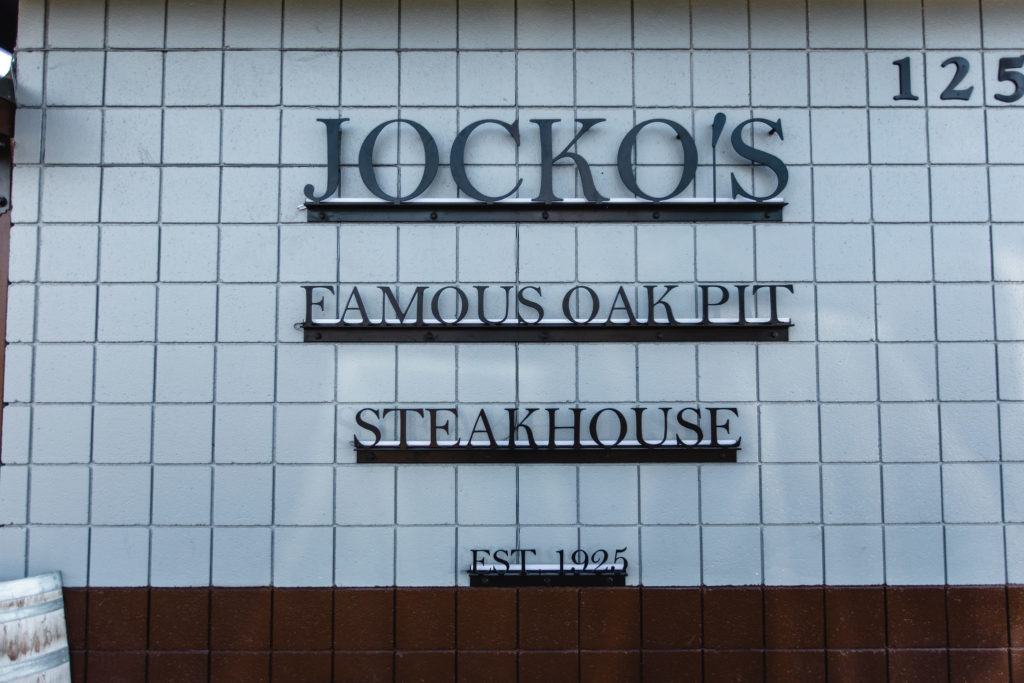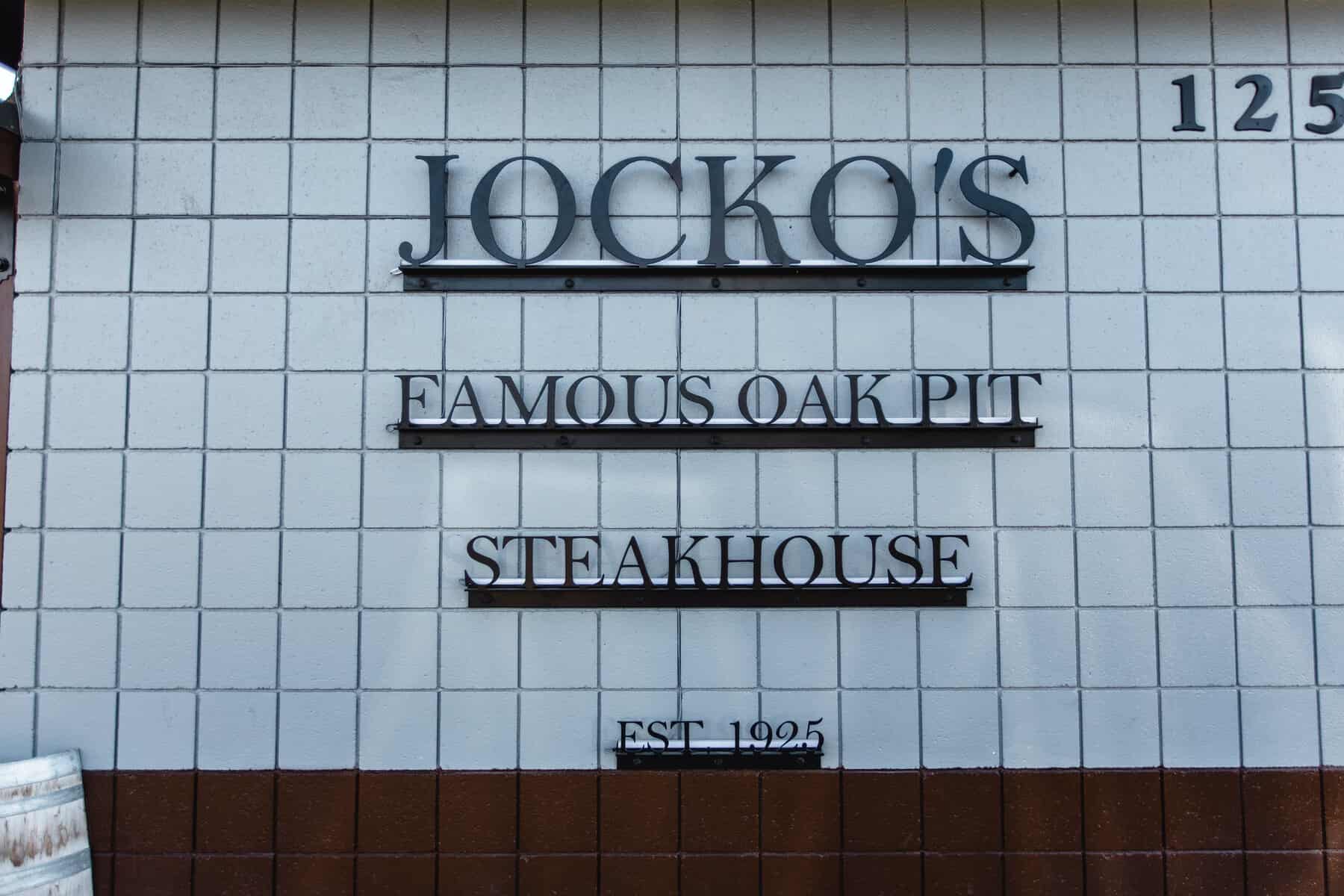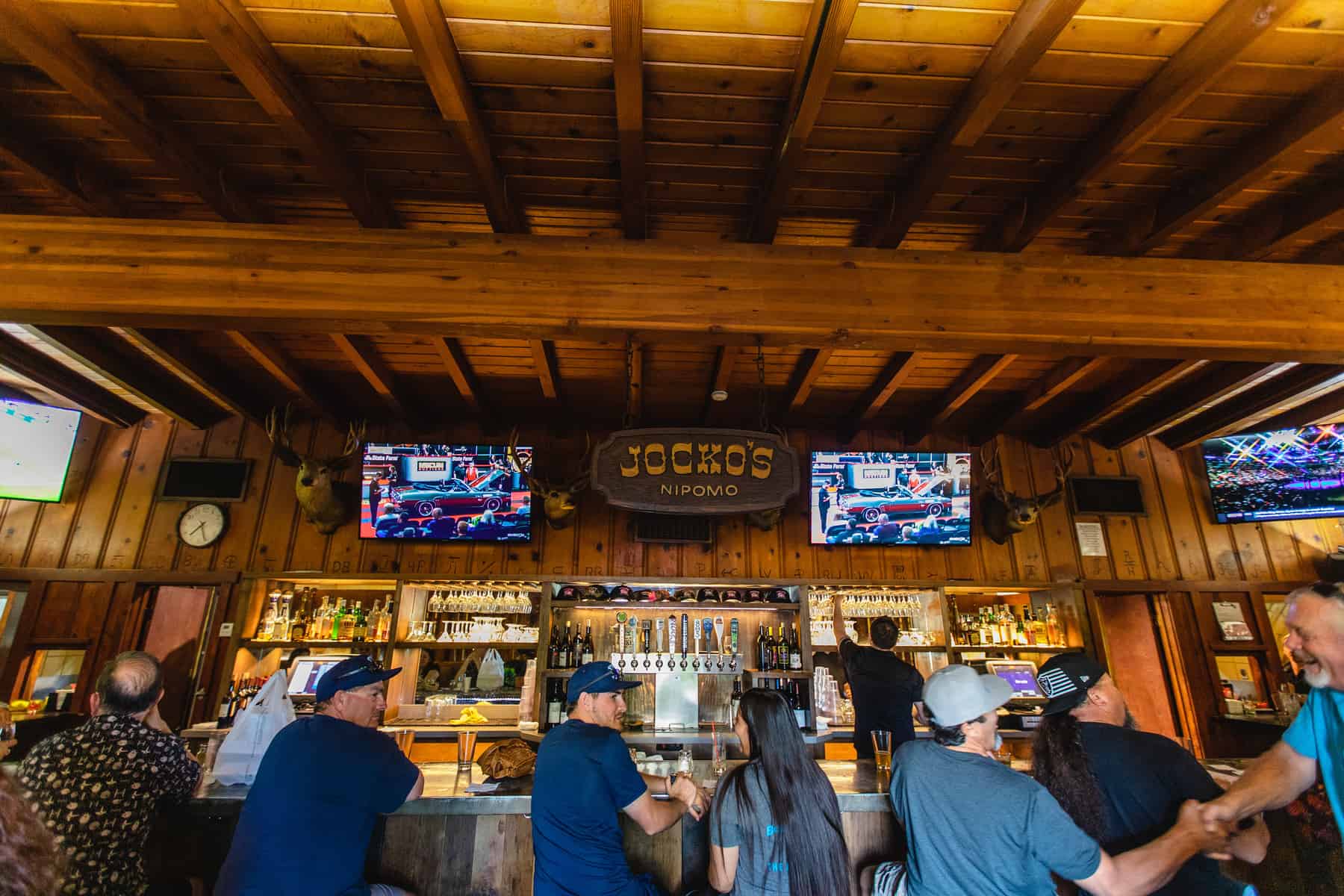 Jocko died in 1952, and his sons Fred and George closed the saloon to open a new restaurant and bar in 1957. They started by serving barbecue on weekends, with horseshoe pits under the nearby pepper trees. The restaurant became a hit with the locals, as well as a destination for people across San Luis Obispo County and beyond.
To satisfy popular demand, the Knotts brothers moved to a brand new building in 1962, at the corner of Tefft Street and Thompson Road. They painted the walls with cattle brands, including that of Captain William Dana, the original recipient of the Rancho Nipomo land grant.
In addition to trophy heads and a jukebox, Jocko's bar includes an original drawing by artist Al Ash of "Baby Jocko." Ash may have been the one to give Jocko his nickname, a French version of the word for monkey. For decades, the exterior of the building read "Come in an' monkey around."
Today, Jocko's is still under the ownership and oversight of the Knotts family, and the restaurant remains as popular as ever. People from all over the world flock to the red oak barbecue pit to taste what they often call "the best steak dinner I've ever had."
Jocko's Steakhouse can be found at 125 N Thompson Avenue in Nipomo. Park in the dirt lot or on the street. (Local tip: The wait for a table is notoriously long at Jocko's, even with a reservation. We recommend making a reservation early and planning to sit at the bar with a drink and bar snacks until your name is called.)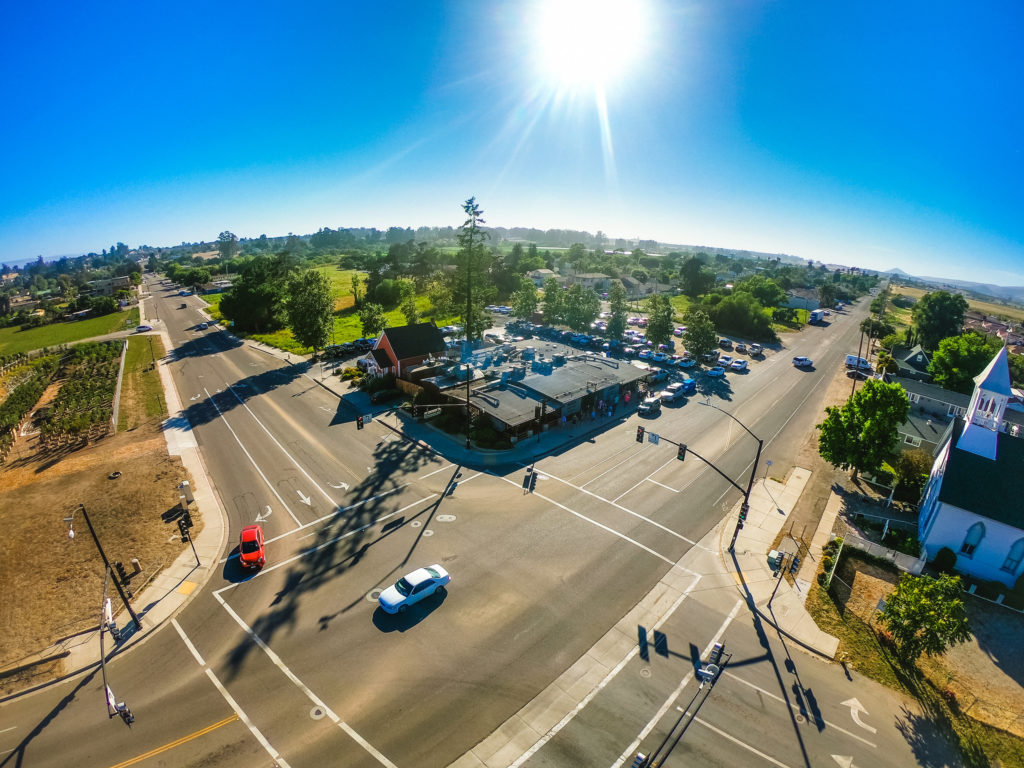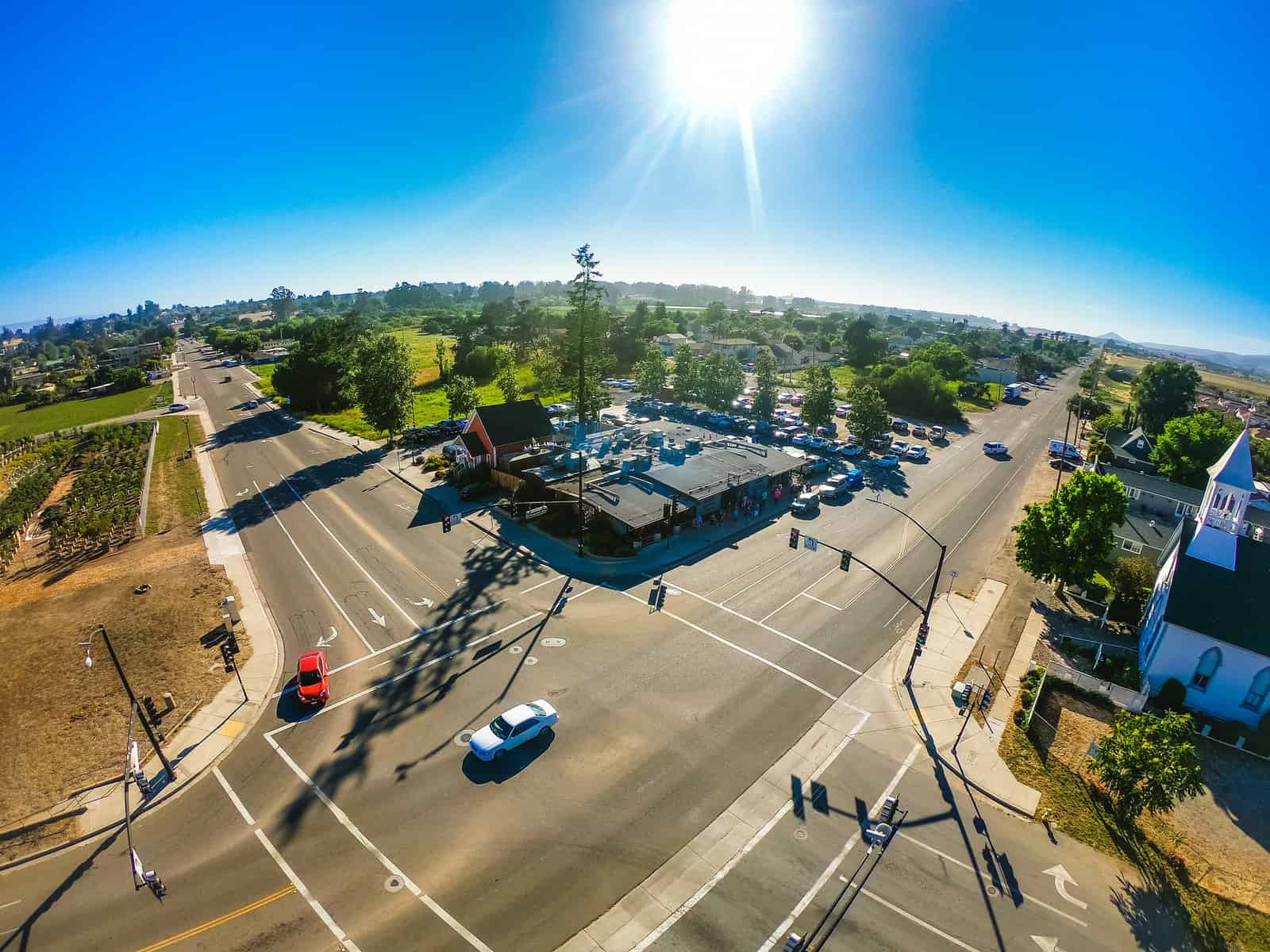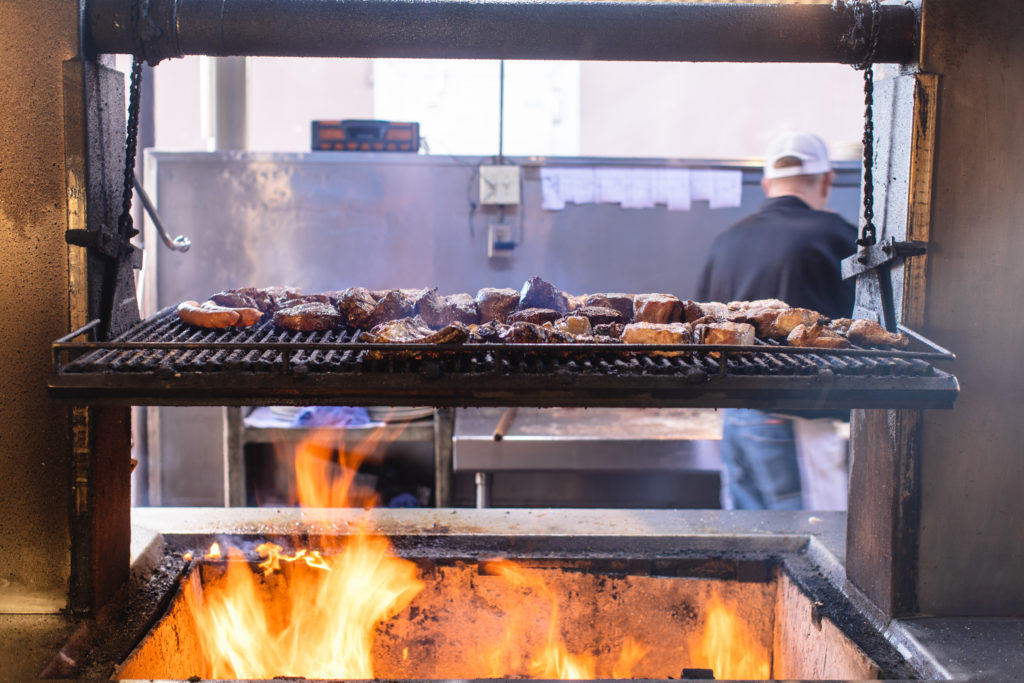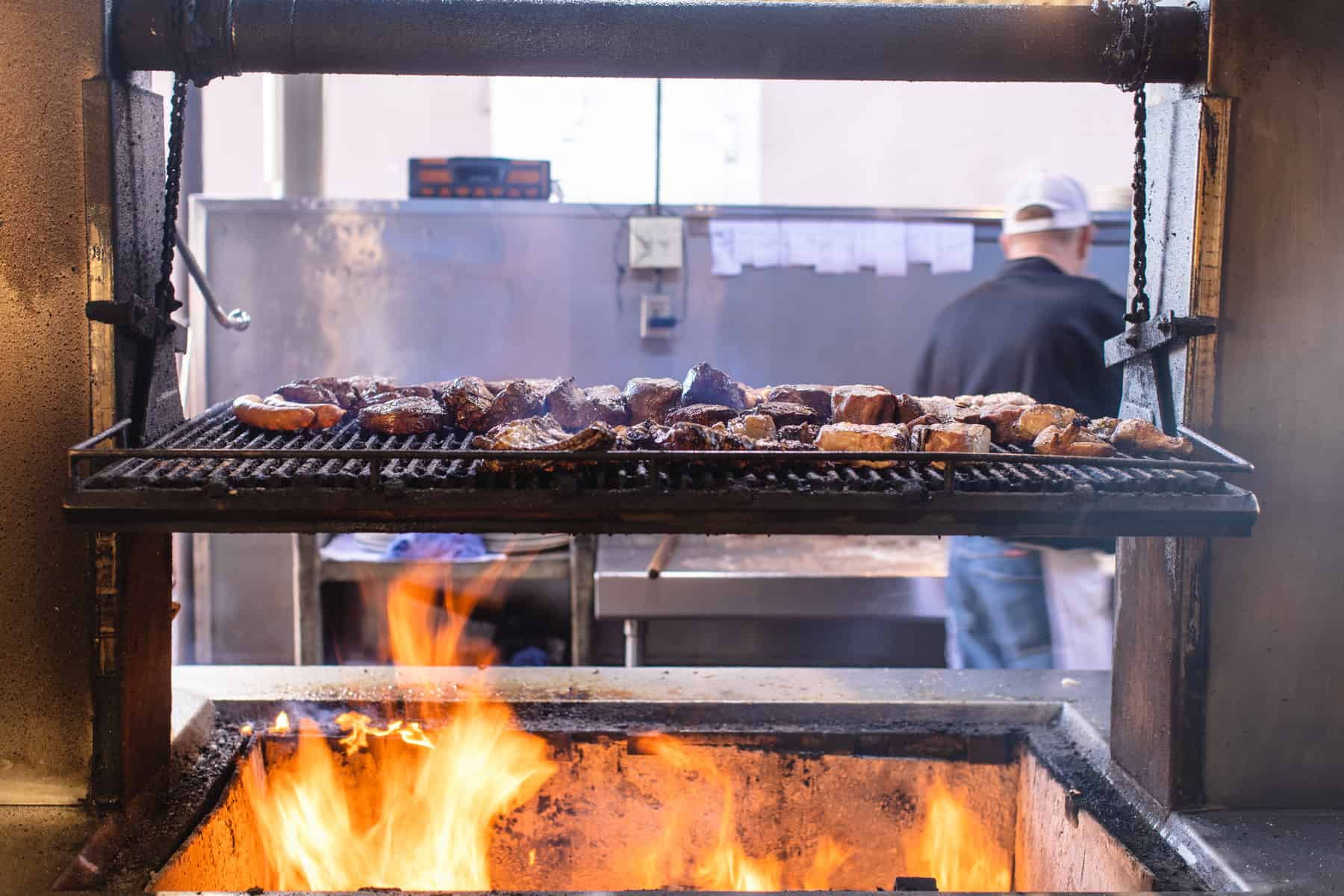 The menu at Jocko's definitely centers around the BBQ pit and steaks. All steaks are hand-cut and aged, and fired over red oak. (Local tip: Visitors are allowed to watch the pitmaster at work. Head to the back of the restaurant and walk outside to see the magic happen.)
But Jocko's offers plenty of other options, too, including linguica sandwiches, ravioli, enchiladas, and seafood. Entrees come with a dizzying array of sides: relish tray, crackers, salsa, beans, potatoes or rice, garlic bread, and ice cream and coffee. (Local tip: Pay the split plate fee to share the entree with a buddy and still get your own sides and fixings.You're almost guaranteed to go home with leftovers.) The restaurant also offers daily specials like roast pork, chicken fried steak, and meatloaf, as well as a bar menu and children's menu.
While steak cuts at Jocko's include filet mignon, New York and top sirloin, the hands-down favorite is their signature cut, the Spencer. Jocko's beans are also the stuff of legends, made with pinquito beans and flecks of bacon and sirloin. But if you're not in the mood for a steak, try the Jocko's Burger, famous in its own right for a half-pound ground steak patty and simple but fresh fixings.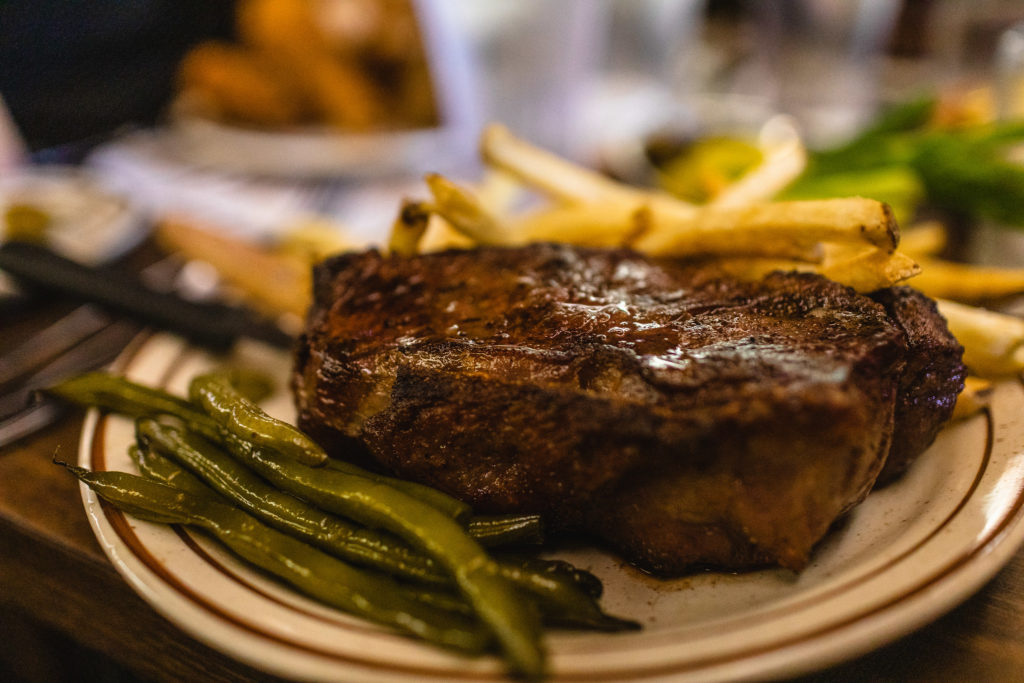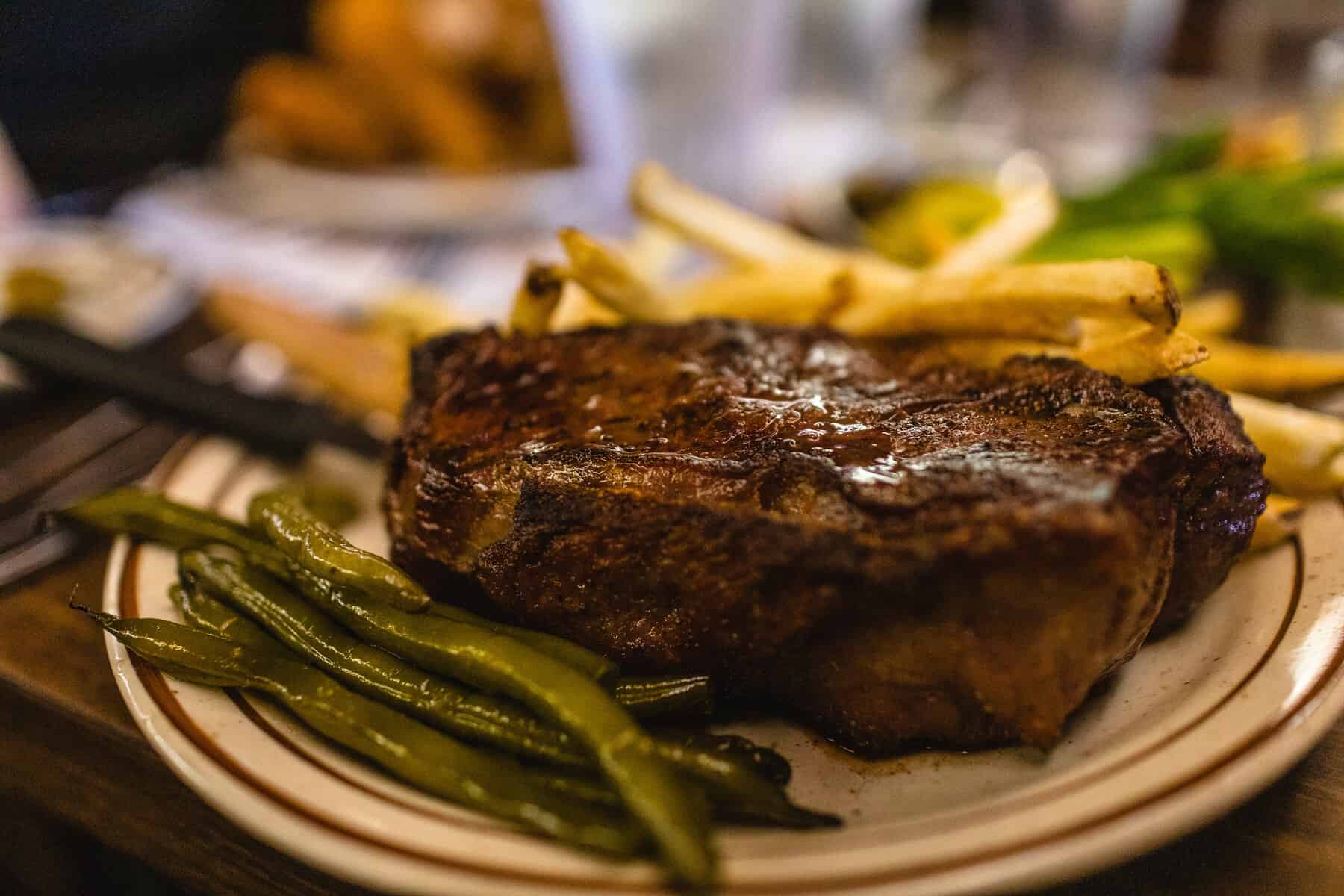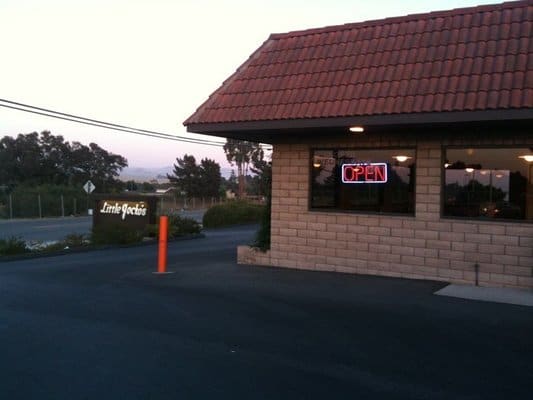 Part of the Jocko's family, this little take-out spot was established by Richard and Patricia Knotts in 1973. Pick up a bag of burgers and fries before heading to a golf course, park, or the dunes in Nipomo.
Location
Little Jocko's is located just off the 101 Freeway at 150 S Frontage Road in Nipomo.
Menu
The Little Jocko's menu includes typical burger joint items, including hot dogs, fries, chicken strips and milkshakes. The restaurant has some seating, but all orders are packed to go.
Nearby Jocko's Steakhouse
The Great American Melodrama & Vaudeville
​Since 1975, this treasure has brought old-timey theatrics and live music to the Central Coast. Boo the villain, cheer the hero, and laugh along to riotous family-friendly fun. And don't forget to wash it all down with bites from the snack bar, which is operated by the actors themselves.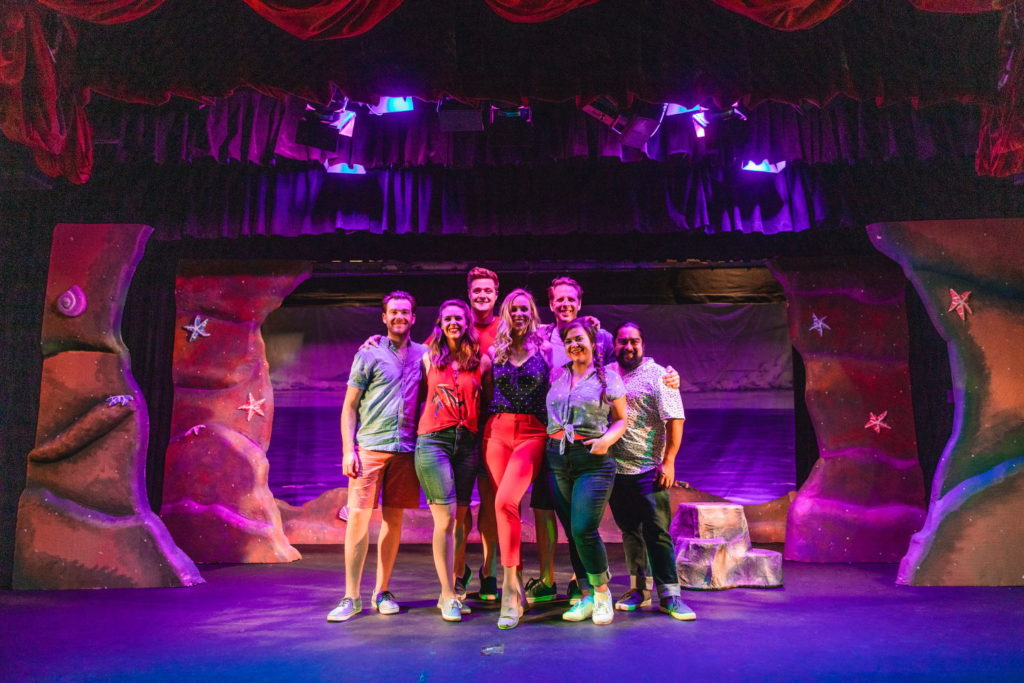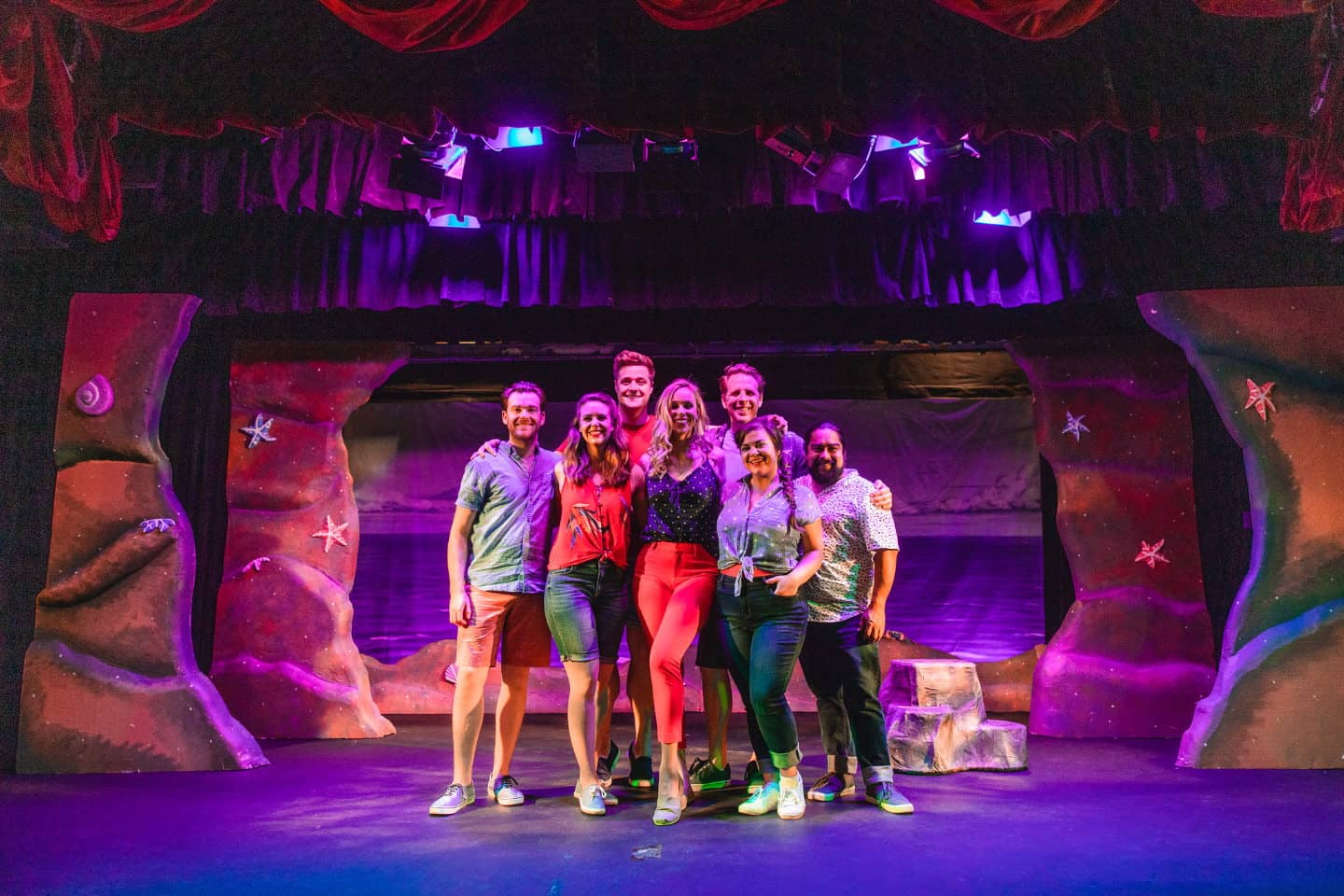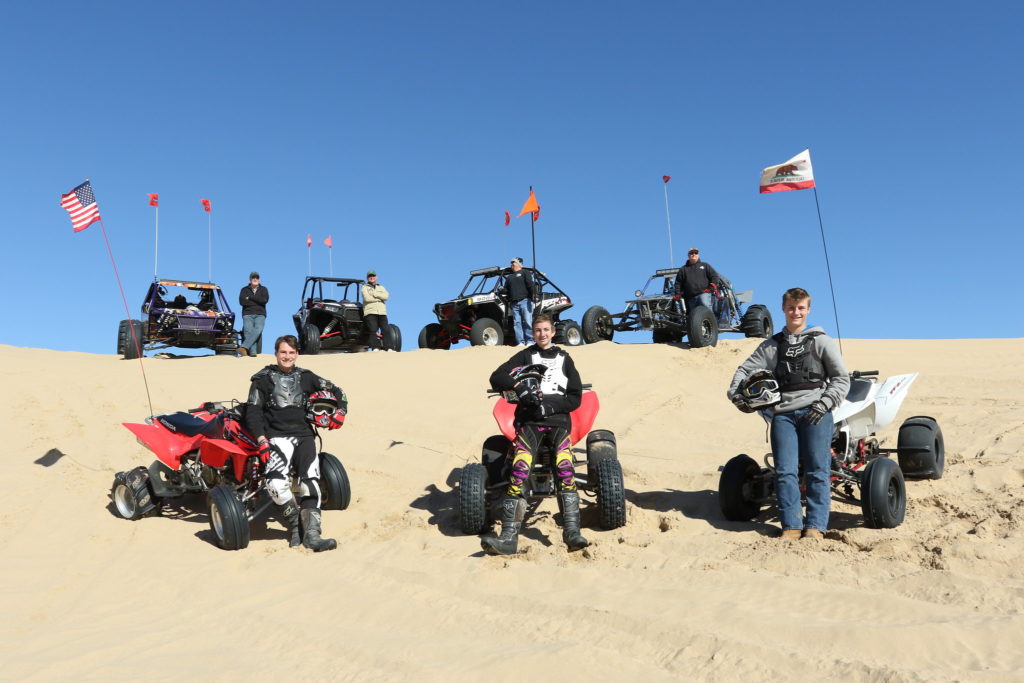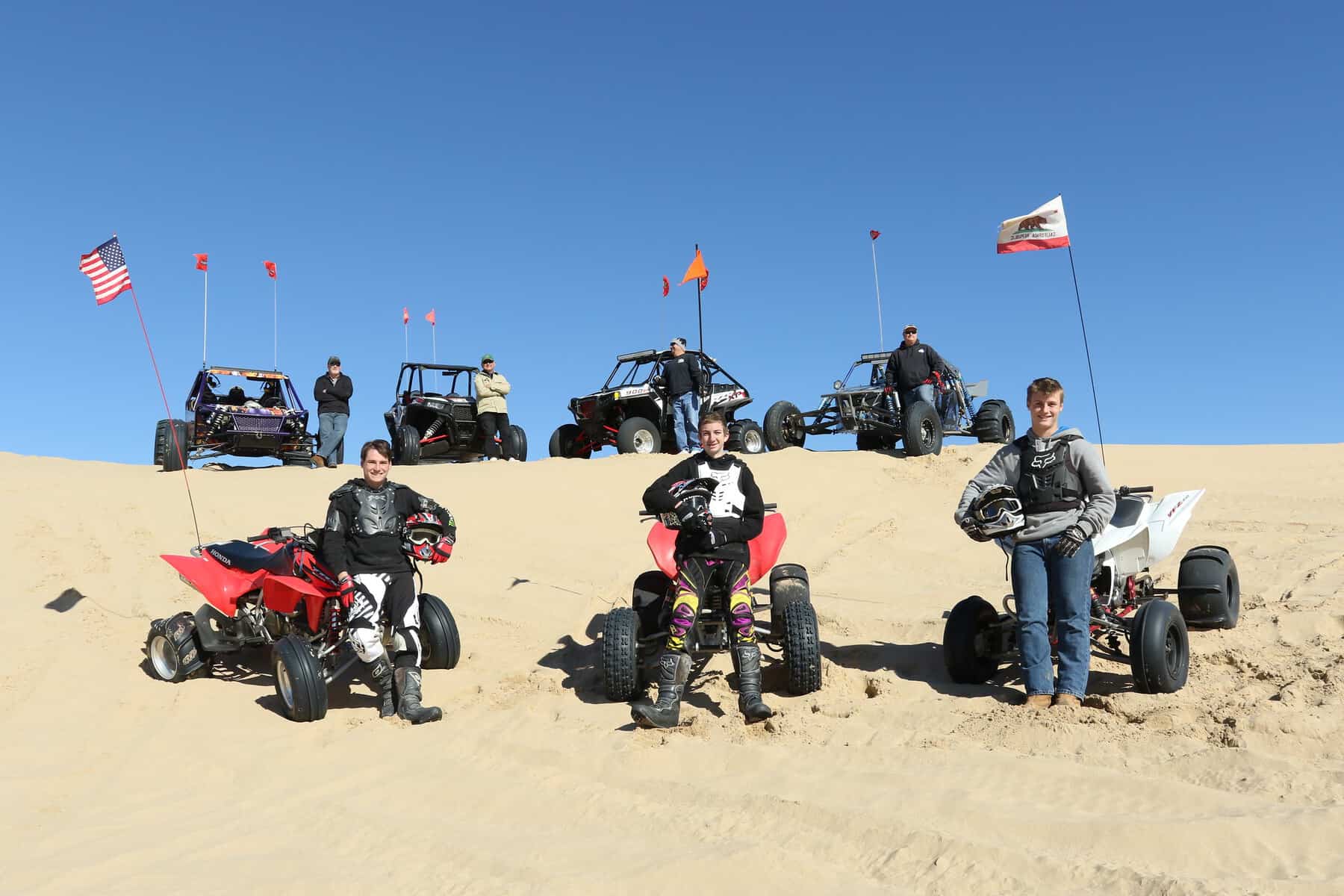 ​Comprising 18 miles of dramatic sand dunes, this natural wonder welcomes visitors from all over the world. Spin your wheels at the State Vehicular Recreation Area (SVRA), California's only driveable beach. Or go off-roading in a different way, hiking the trails of the Oceano Dunes Natural Reserve.
Oso Flaco Lake Natural Area
This state park covers a wide variety of natural features, from a creek and lake to dunes and wide open views of the San Luis Bay. Birdwatchers enjoy ideal conditions for viewing many species in this remote area. Surf fishing, hiking and beachcombing are also popular in this coastal preserve.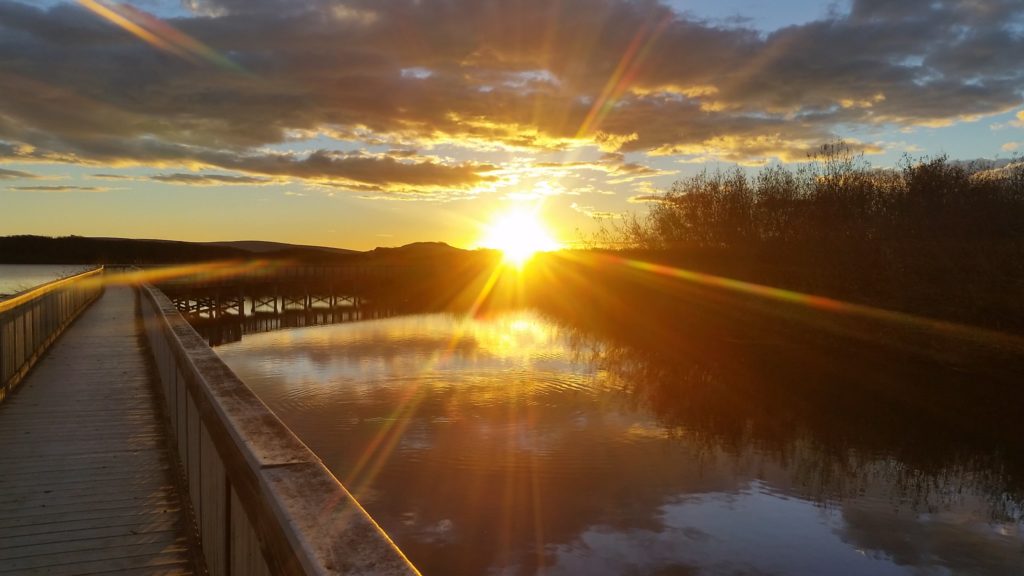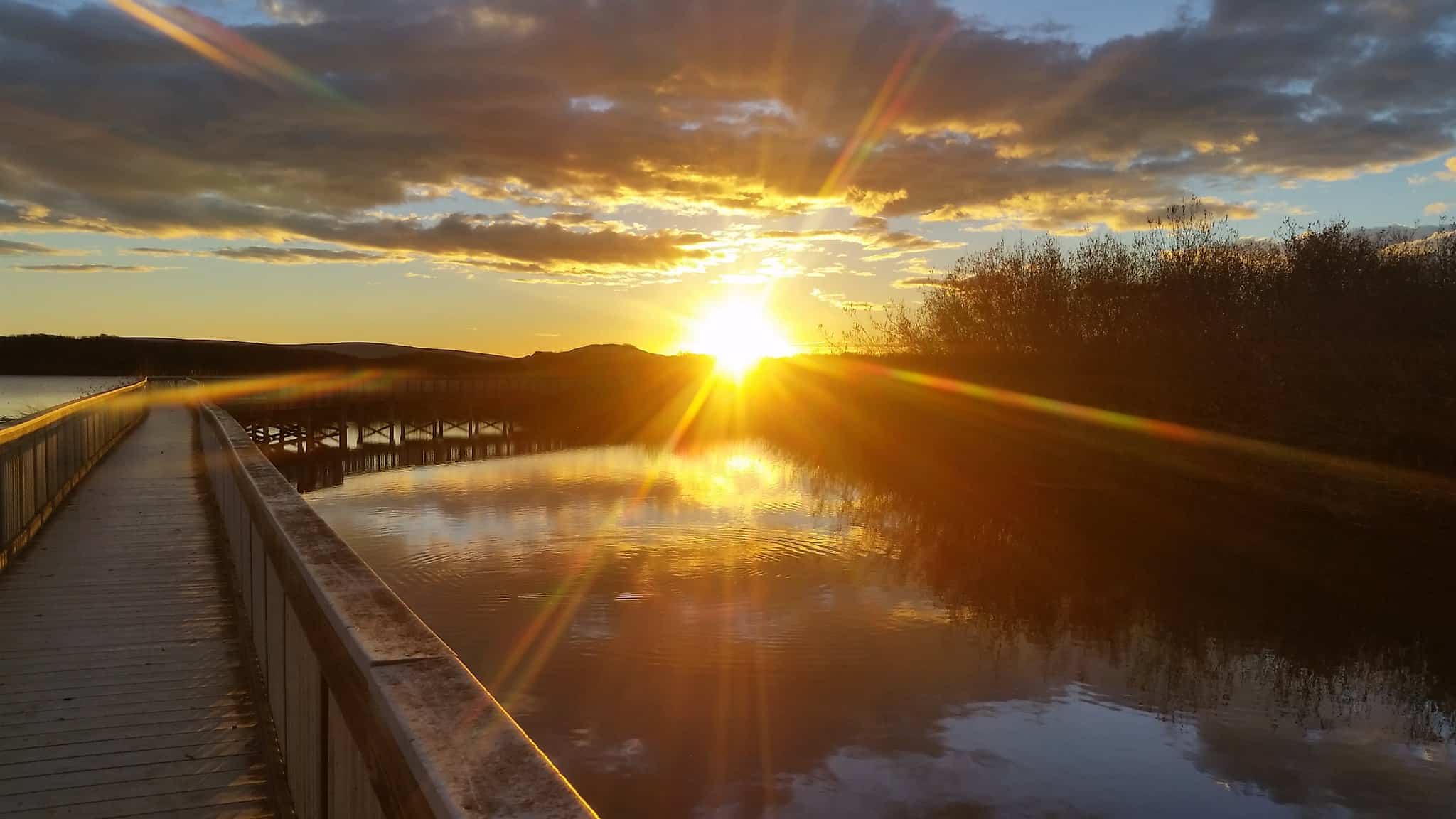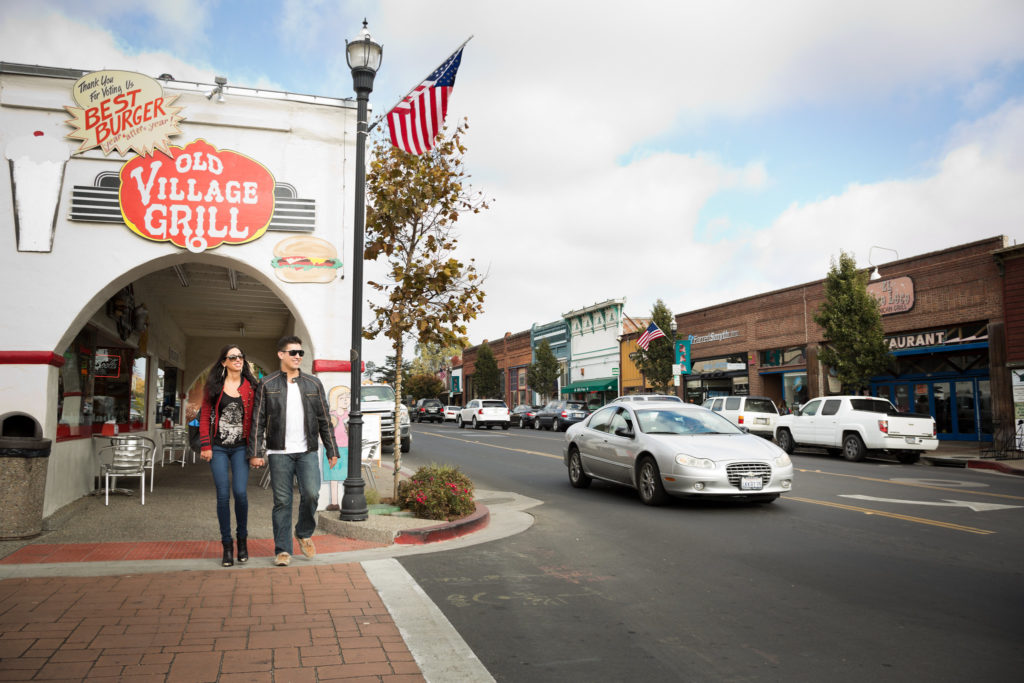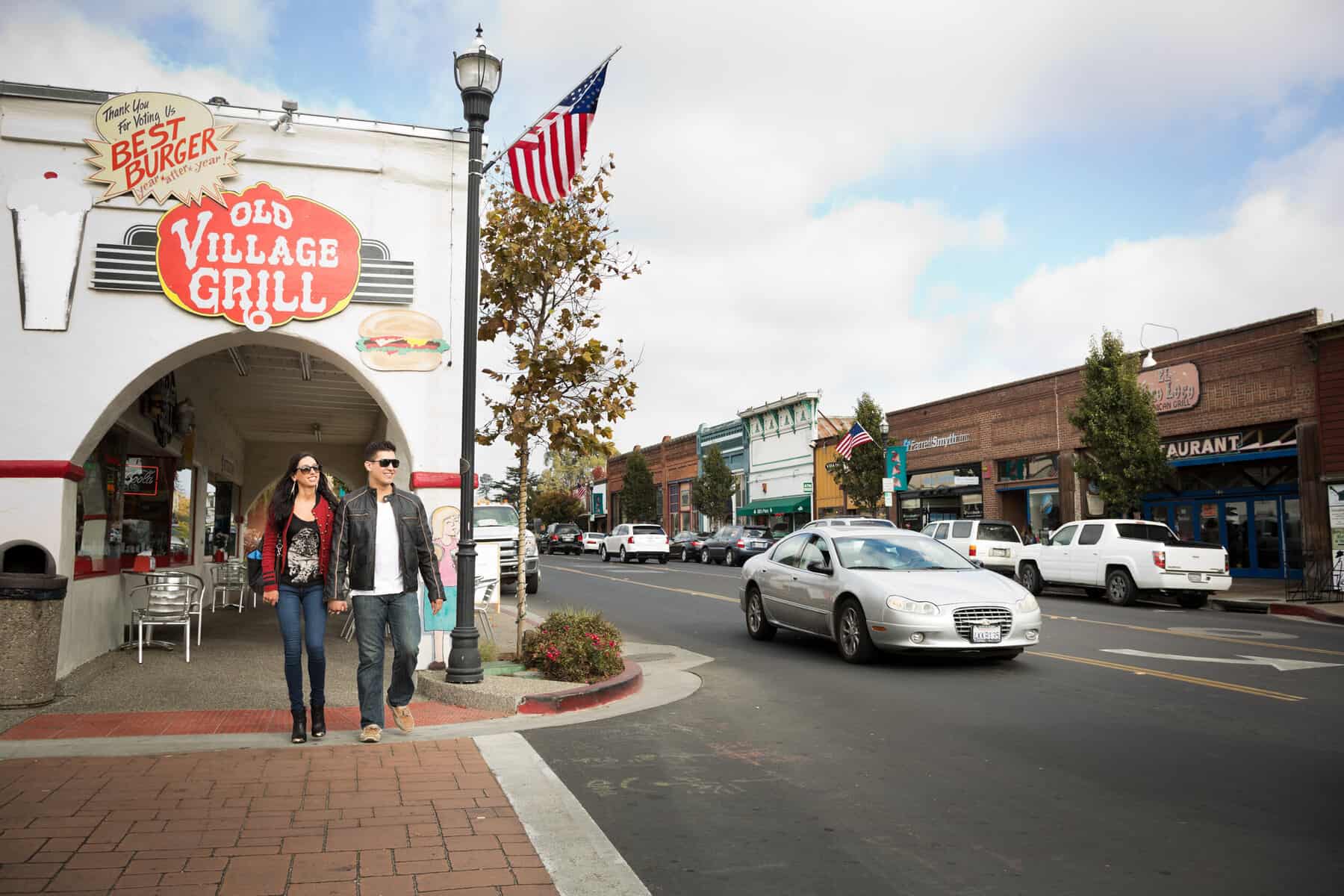 The Village of Arroyo Grande
Walk the quaint village streets in Arroyo Grande, preserved through a vibrant history to today. Enjoy several dining options, as well as wine tasting and boutique shopping. Kids love crossing the historic swinging bridge, playing at creekside parks and spying the traveling band of wild roosters.