The Cass House in Cayucos is a charming boutique inn perfect for your next vacation, wedding or group retreat. Run by Brown Butter Cookie Co. owners Christa and Traci Hozie, the sisters purchased the historic property in 2014, revamping it into a dynamic gathering place beloved by locals and travelers alike. Originally built by local pioneer Captain James Cass in the late 1800s, the inn was restored in 2008 as an intimate, five-room boutique hotel accommodation combining plush modern amenities with a historic flair. Located in the heart of downtown Cayucos and situated just one block from the beach, the iconic inn is known for its cozy onsite bakery, popular Cass House Grill restaurant and beautiful coastal wedding venue.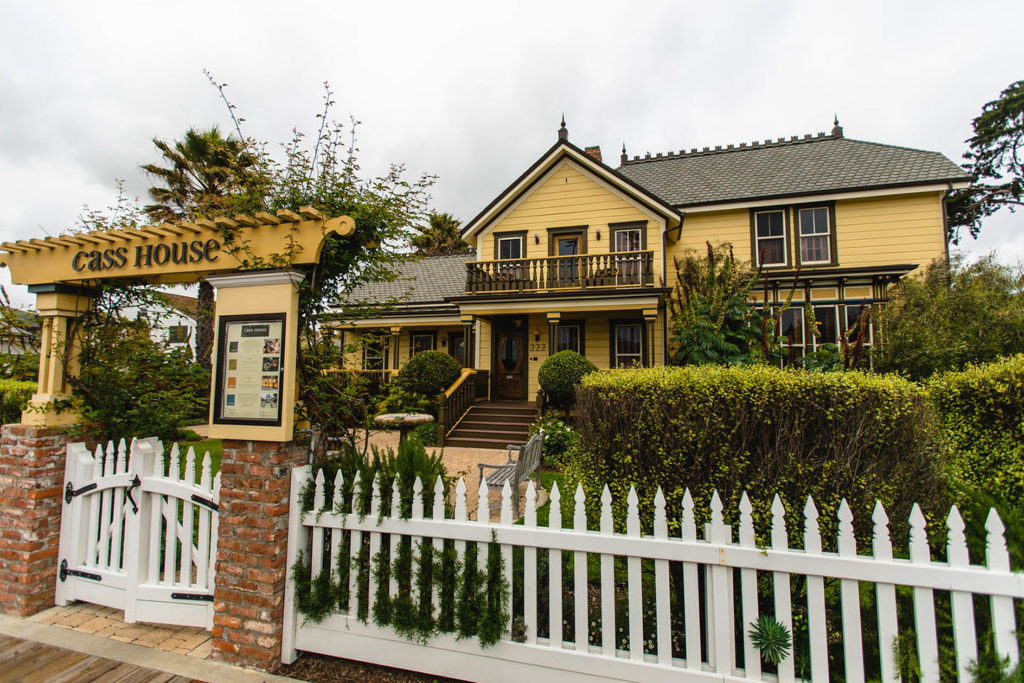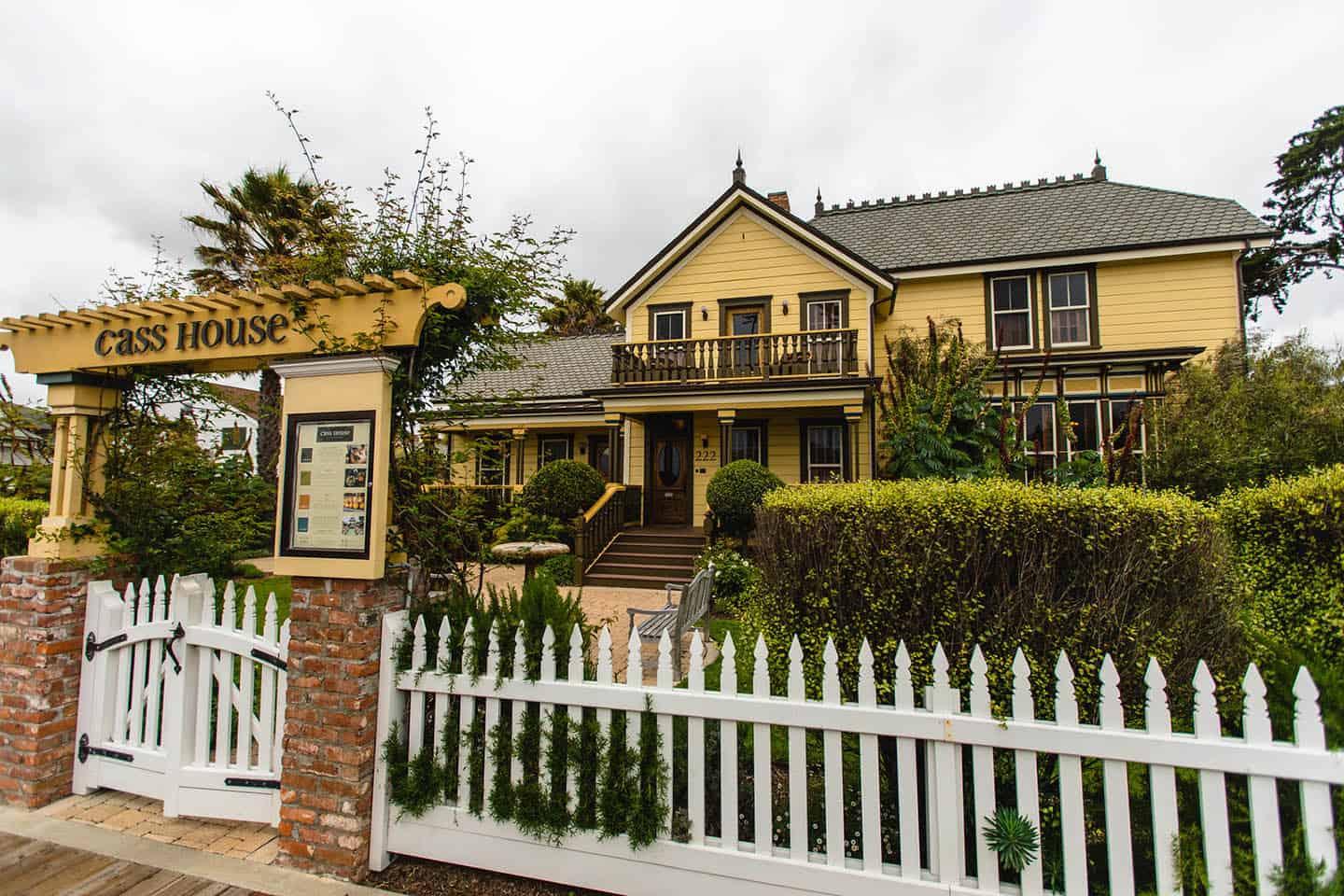 The Cass House Grill features an open air dining room, bar seating overlooking a state-of-the-art kitchen and lovely lofted ceilings fitted with tasteful chandeliers. Aside from the elegant ambiance, you can also expect the pinnacle of comfort while you dine, with space heaters available for chilly days and friendly staff poised to serve. With a celebrated kitchen helmed by Executive Chef Cory Bidwell, dinner entrees sizzle from an on-site wood-fire oven and bread is provided by the onsite Cass House bakery. Afternoon tapas are available Friday through Sunday and brunch served Saturday and Sunday, offering a convenient and delicious treat for Cass House guests. Due to limited and seasonal hours, folks looking to dine at the Cass House Grill should first check the website for availability.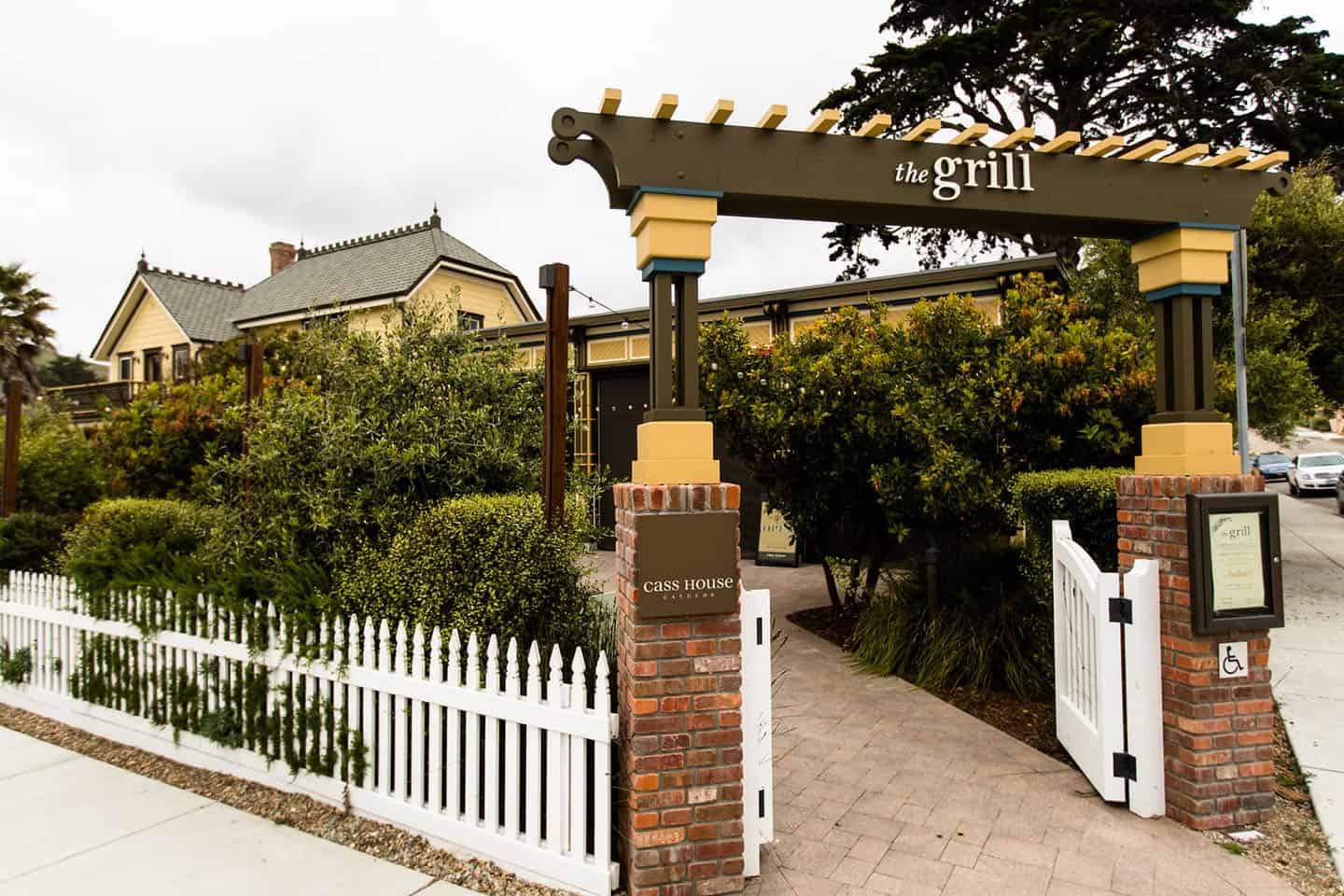 Bijou Bakery is located on the Cass House property, offering a spectacular selection of baked goods, breakfast items, desserts and specialty coffees. Open Friday through Monday from 7 a.m. to 1 p.m., the bakery is operated by classically trained pastry chef Jeniece Grimshaw, who takes immense pride in crafting her fine creations. Enjoy from-scratch quiche, popovers, muffins, scones, bread, brioche rolls and pies paired alongside made-to-order espresso drinks, fresh-squeezed orange juice or a selection of comforting teas.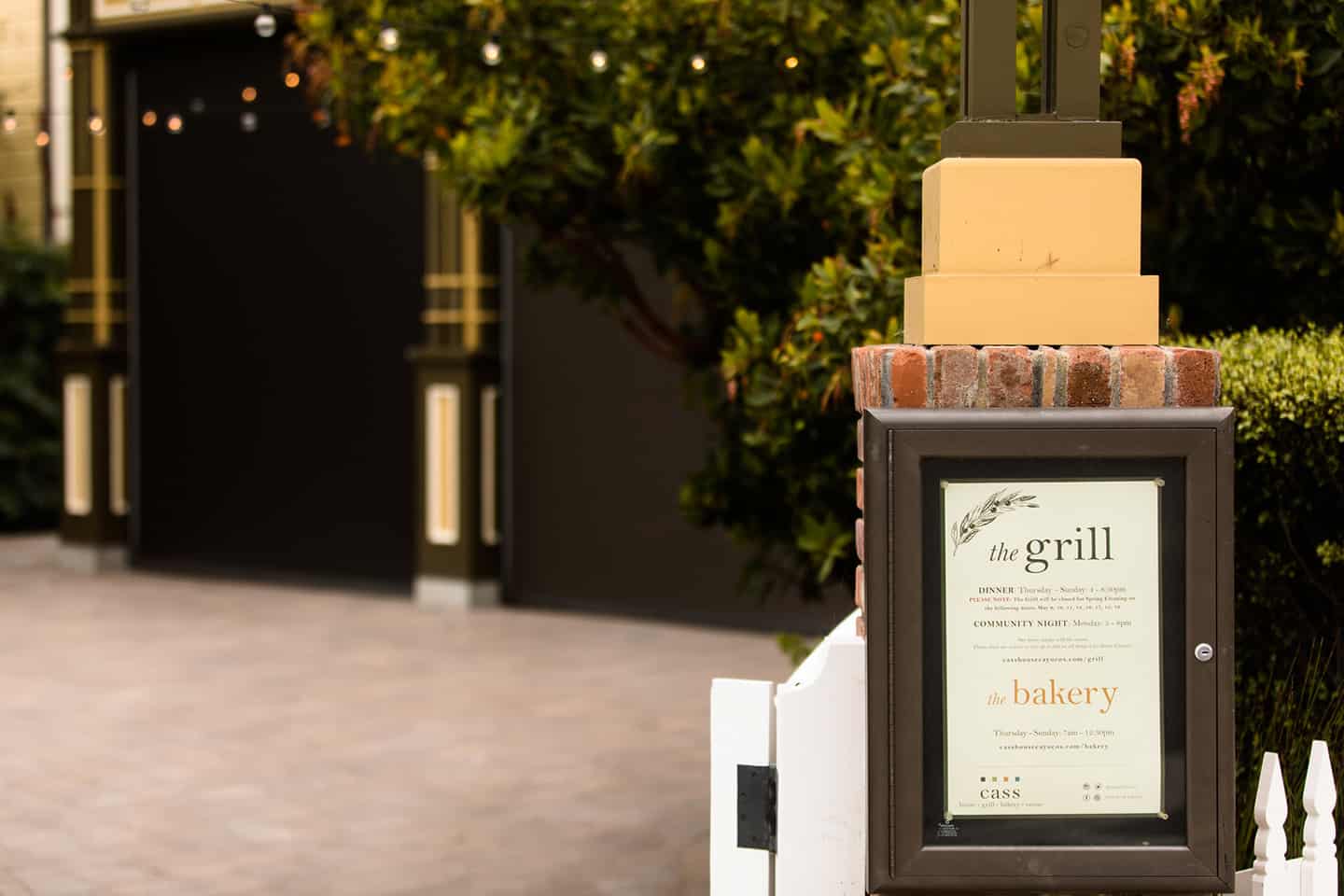 With a touch of something old and something new, The Cass House is a popular wedding venue that combines an antique feel with modern amenities and close proximity to the Pacific ocean. The entire Cass House is available for weddings, ceremonies and receptions up to 100 guests, which makes it an ideal locale for any couple interested in a seaside celebration. With several wedding packages to choose from, you'll be privy to a gorgeous Gazebo and Gardens perfect for a romantic ceremony, a Front Lawn area great hosting a swanky cocktail hour, plus a lush Outdoor Pavilion ready to welcome your reception complete with dance floor, twinkle lights and outdoor kitchen grill located just steps away. With close proximity to the inn's luxurious guest rooms, you and your wedding party will never need to step foot off of the charming property. Room amenities like a fireplace, veranda and oceanfront balconies add to the venue's already dreamy appeal. That said, couples should note that the best season for a wedding at The Cass House is May through October, so do plan accordingly.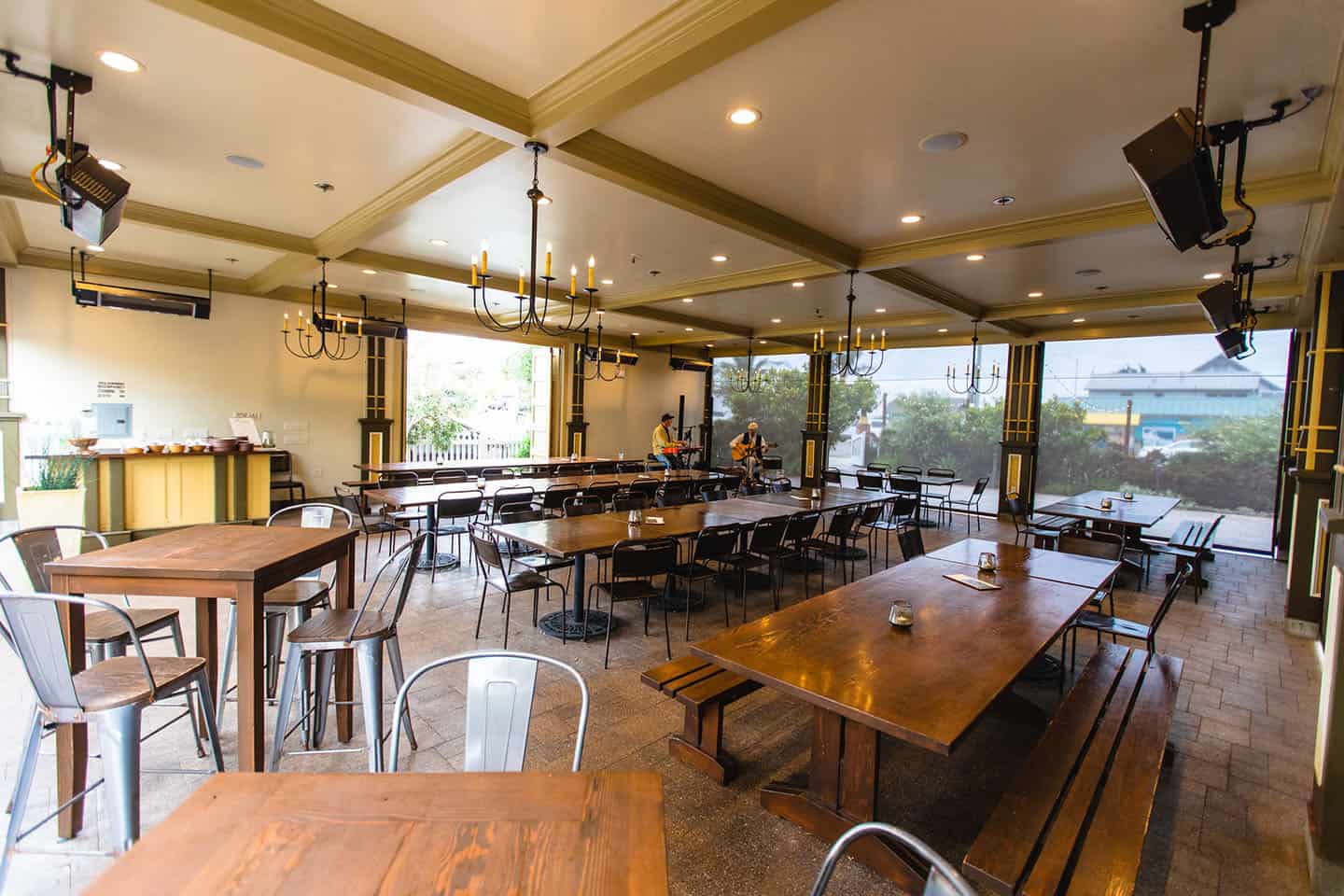 Intimate Group Weekend Stays
Booking the Cass House for an intimate group weekend stay is a great way to bring folks together for any occasion, including anniversaries, rehearsal dinners, reunions and retreats. Enjoy a private dinner for up to ten crafted by Executive Chef Cory Bidwell & Hatch Catering Co. followed by breakfast in the garden. A Weekend on the Coast at the Cass House includes five bedrooms at the inn, top notch catered meals and the use of the Cass House as an event venue with event planning courtesy of Sage & Stone Events. In addition, facials and private yoga classes are available for group stays, encouraging relaxation, rest and rejuvenation.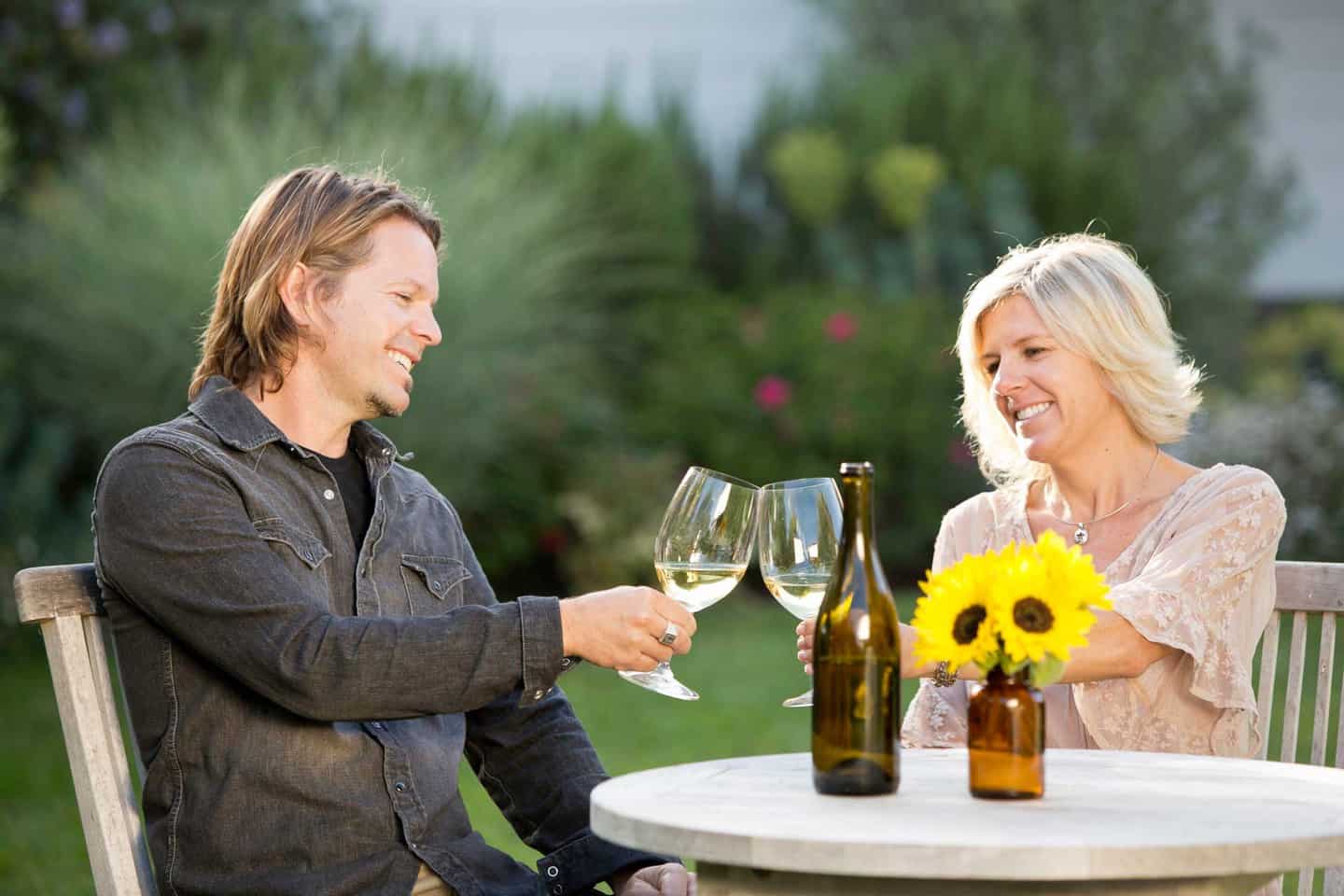 Group retreats at the Cass House are designed to bring about reconnection in a serene and comfortable setting. Upon arrival, you'll wind down with a glass of local wine before coming together with your group to enjoy artisanal cheese and charcuterie offerings in the Parlour. Come daybreak, greet the morning with a selection of from-scratch baked goods courtesy of the onsite Bijou Bakery, including quiche, popovers, muffins and scones all paired alongside fresh squeezed orange juice and espresso. Group retreats are encouraged to utilize Cass House's amenities, which range from intimate meeting spaces to an outdoor celebration hall. Accommodating up to 24 seated guests, the Cass House Parlour is an elegant and stylish nook perfect for holding workshops, dinners or casually enjoying morning coffee and pastries with your group. The House Conference Room is a sophisticated, fully enclosed meeting room excellent for small group discussions and private gatherings for up to 16 seated guests. Lastly, the Cass House Pavilion provides a sunny, protected open-air locale for up to 100 seated guests to dine and celebrate. Cass House Group Retreats include four bedrooms and property amenities, incredible culinary experiences and additional holistic treatments upon request.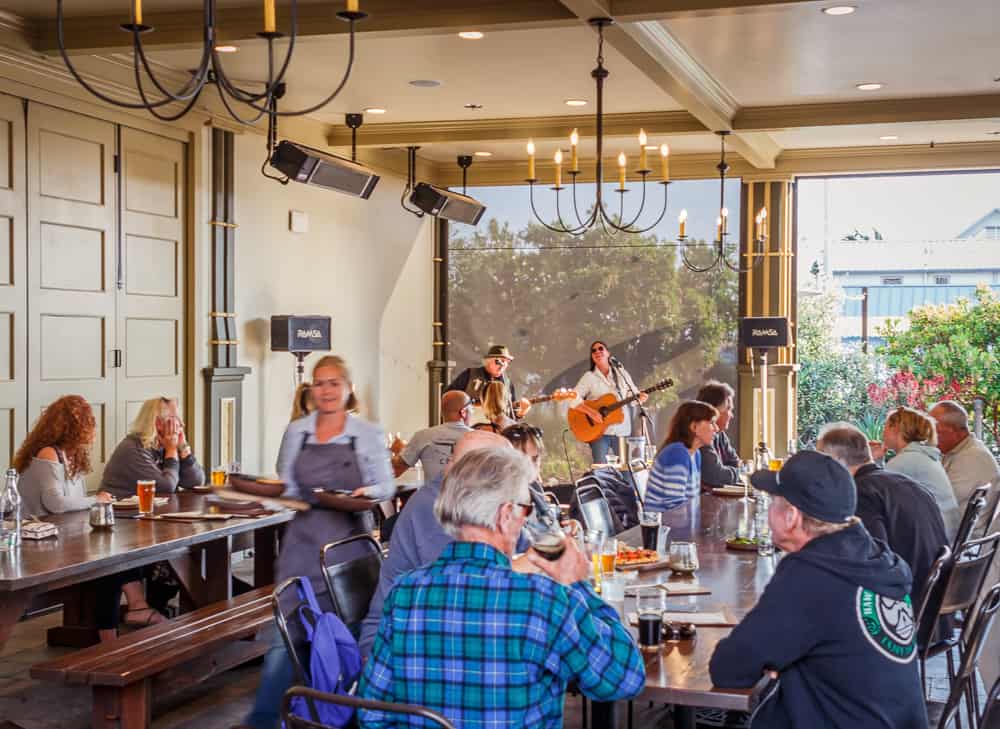 History of Captain James Cass
Built by homesteader Captain James Cass, Cayucos' historic late 1800th Century Cass House stands as a time-honored reminder of the seaside community's rich heritage. Traveling by covered wagon from Sacramento County to the coast, Cass settled in Cayucos in 1867 and soon put his savvy building skills to use. The developer is famous for constructing a cluster of structures in Cayucos, including a pier, store and warehouse, all collectively known today as "Cass Landing," located where the Cayucos Veterans Hall stands today. While this new wharf buzzed with maritime industry, The Cass House became a hub for cultural social life in Cayucos. Decades later, The Cass House has undergone extensive renovation, yet remains a vibrant gathering place for locals and travelers alike.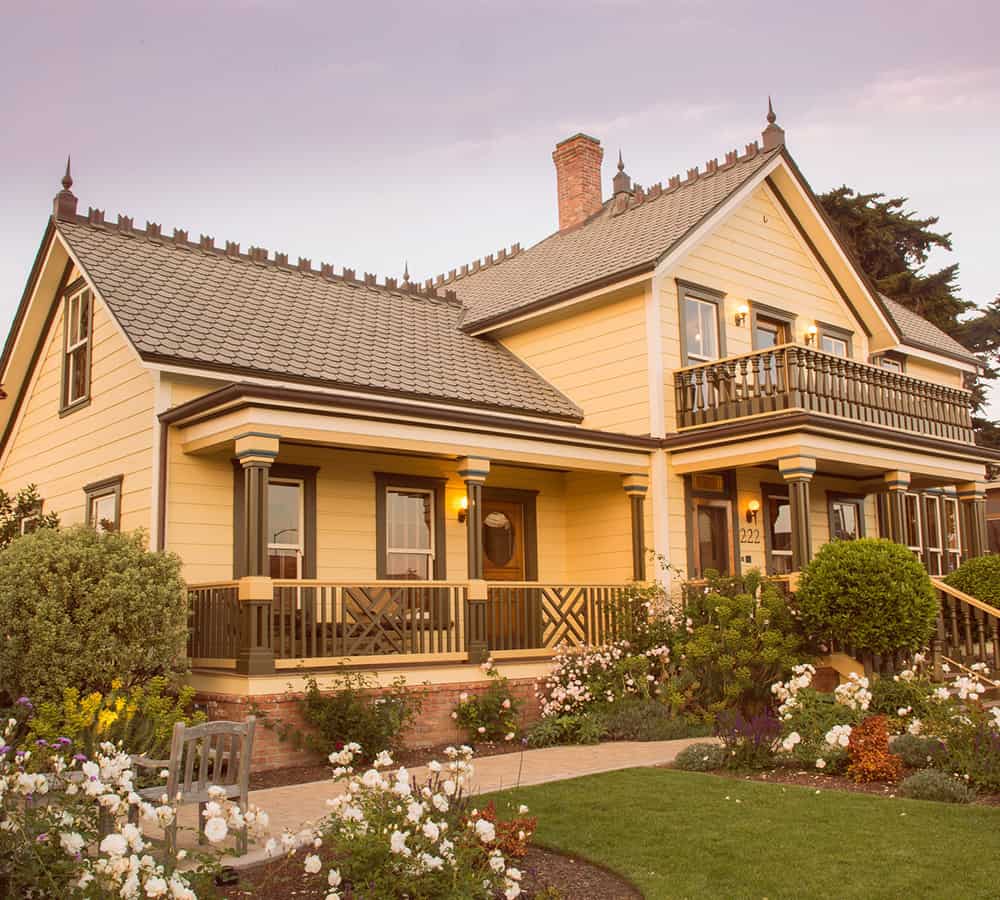 A trip to The Cass House is incomplete without a leisurely stroll of the historic Cayucos Pier, built by Captain James Cass in 1872. Today, this scenic meeting place boasts a host of seaside attractions, including fishing, surfing and dining nearby. At 950-foot long, folks are welcomed to walk the length of the pier and drop a line anywhere along the water, no fishing license required. What's the catch of the day? Surf fishers can expect barred and calico surfperch, while the pier's halfway point features boccaccio rockfish, walleye and silver surfperch. At the end of the pier, you'll probably have the best luck catching small fish to use as live bait (these can come in quite handy when attempting to catch Halibut, plentiful in the area). Surfers, stand-up paddle boarders (SUP) and kite surfers are also known to enjoy the exposed beach break near the Cayuos Pier. For the best surfing conditions, look for high tides, northeast winds, and waist-high or higher swells coming from the southwest. Spring and summer provide the best times to dive in, although convenient amenities like outdoor showers, bathrooms, and ample parking are available all year round. Wag more when you invite your four legged friend to a beach day of fun, sun and sand in Cayucos. Dog lovers will be happy to know that leashed pups are welcome to play along Cayucos State Beach from the Cayucos Pier southward to Chaney Avenue. All that frolicking got you feeling hungry? More than a dozen awesome eateries are all located walking distance from the Cayucos Pier, making for an easy breakfast, lunch or dinner. Belly up to Mexican, Italian, American, seafood, sausages and smokehouse, farm-to-table, coffeeshops, wine bars and more. Whether you're looking to unwind, catch a wave or simply savor a lazy afternoon along the water, the Cayucos Pier awaits with plentiful possibilities.