Cliff-climbers, ocean paddlers and eager explorers of all ages: If top secret thrills, chills and action are what you seek, look no further. We're unveiling Highway 1's most enticing hidden romps along the sea, sand and sky! From tucked away trails and secluded surf spots to high-flying excursions sure to blow your hair back, you'll be living (and leaping) like a local. Time to grab your hiking boots, a surfboard and your most fearless friends. These eye-popping expeditions won't discover themselves! Which adventurer are you?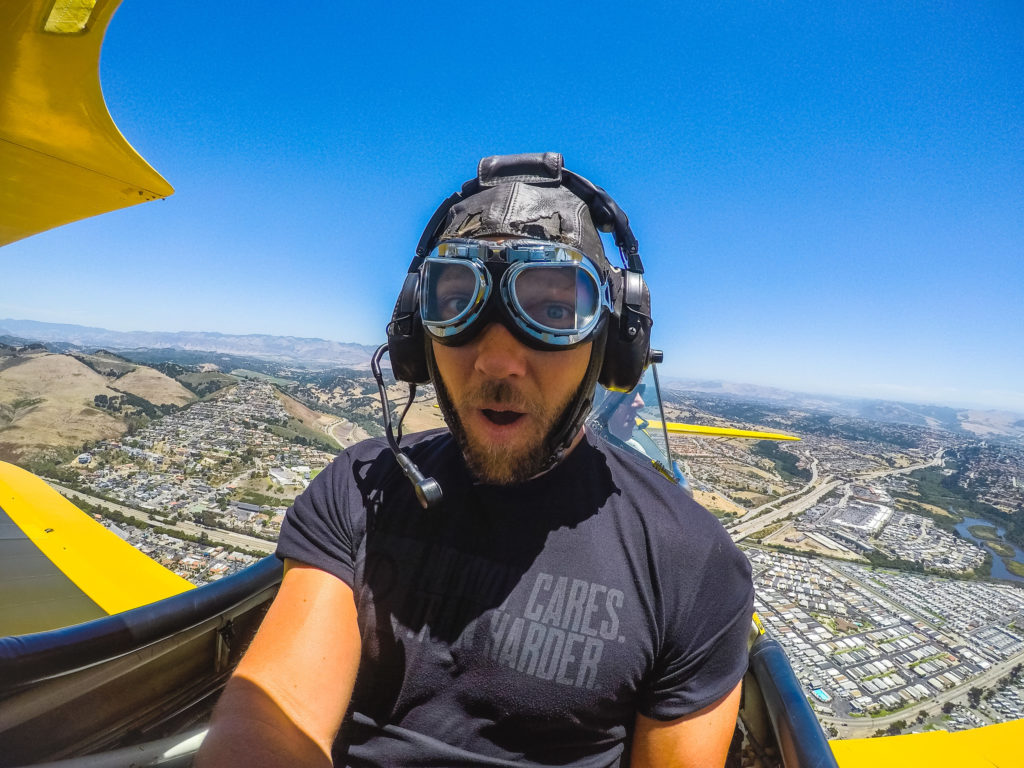 You've never met a height you didn't like!
Kiss the sky: While most folks traverse the beach by foot, you'll be hanging with the birds enjoying one of Highway 1's most coveted sky-high secrets. Banner Airways in Oceano doesn't just provide any old airplane ride: get ready for the airborne adventure of a lifetime! Don a leather jacket, helmet and goggles before slipping into an aircraft used to train American Pilots during WWII. Feel the roar of this incredible plane's 450 horsepower Pratt & Whitney radial engine as you prepare for take-off. Top Gun, eat your heart out!
Zipping along: Ready for our secret to a thrilling scenery tour-less-traveled? Grab a high-flying zipline catering to those who love to leap. With a handful of high-speed zip-lines positioned high above the hills and rugged adventure courses designed to test your strength, Vista Lago Adventure Park in Arroyo Grande is a dynamic outdoor destination that combines action-packed family fun with the thrill of the great outdoors. This one's for those who crave the wind in their face and their pulse at a quicker pace, so don't say we didn't warn you.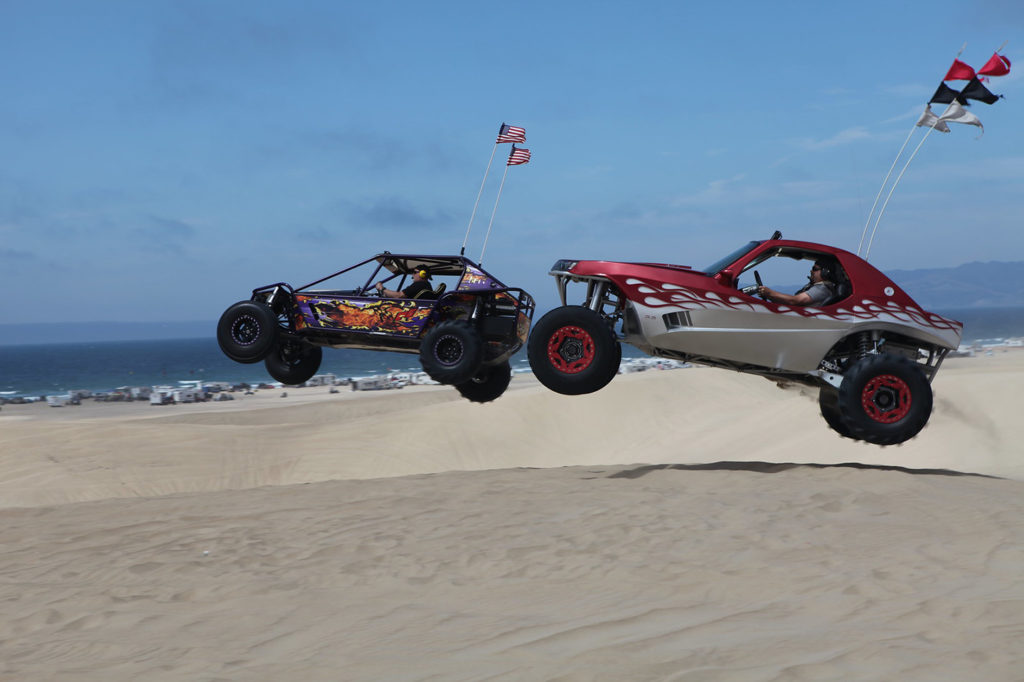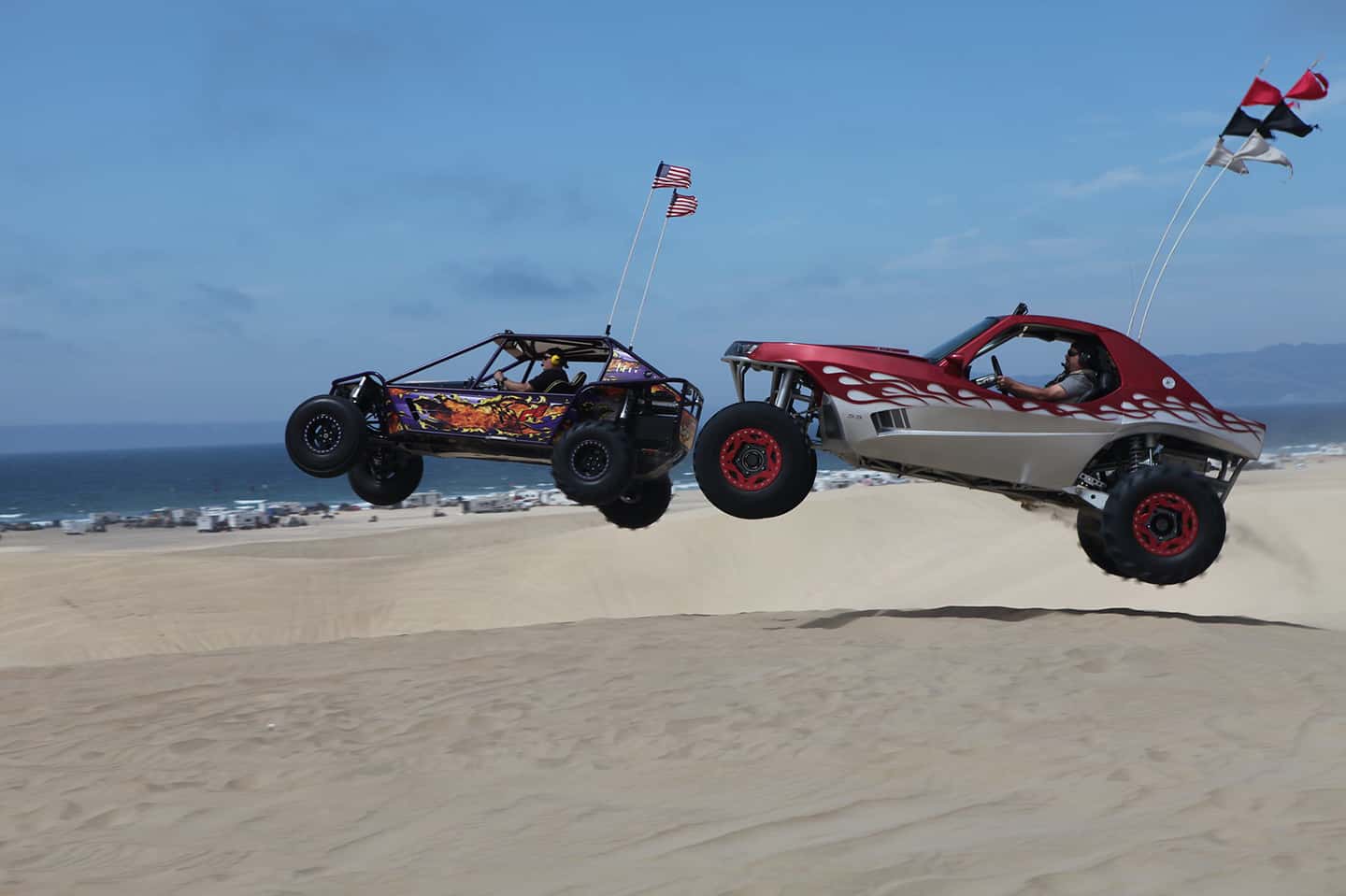 Whether by steed or by dune buggy, you're all about the horsepower.
Gallop and go: Secret trails and hidden tide pools reveal themselves when you slip into the saddle along Highway 1. Take advantage of this lesser-known way to explore Montaña de Oro State Park in Los Osos, rife with secluded outlooks to explore. Hot to trot? One of the largest free range Clydesdale herds can be found roaming Cambria's countryside at Covell Ranch (go for an elevated ride and savor a totally unique way to admire rolling hills and Monterey Pines). Whoa, now!
Shift into high gear: With the gas pedal underfoot and the undulating dunes in your rearview mirror, you're on your way to discovering a truly engine-revving secret! That's right: the surreal, moon-like Oceano Dunes State Vehicle Recreation Area (SVRA) is the only beach of its kind in California to allow vehicles to drive on the sand. Whether you command your own car or hop in an ATV or dune buggy, you're sure to get an adrenaline rush to remember. Plus, you can end your off-the-beaten-path joyride with a bonfire under the stars!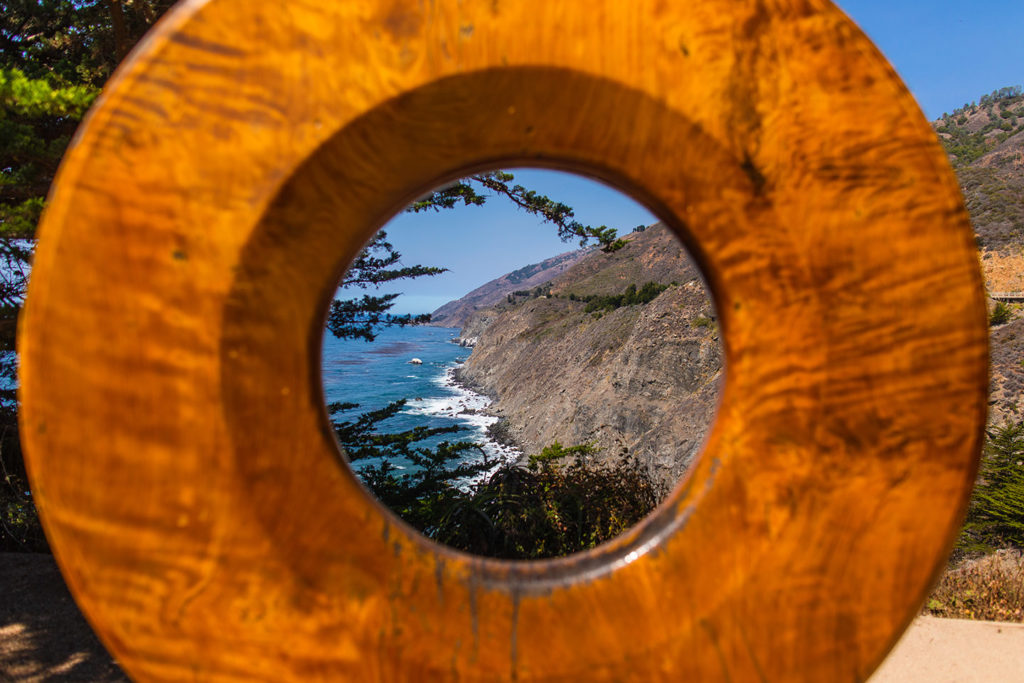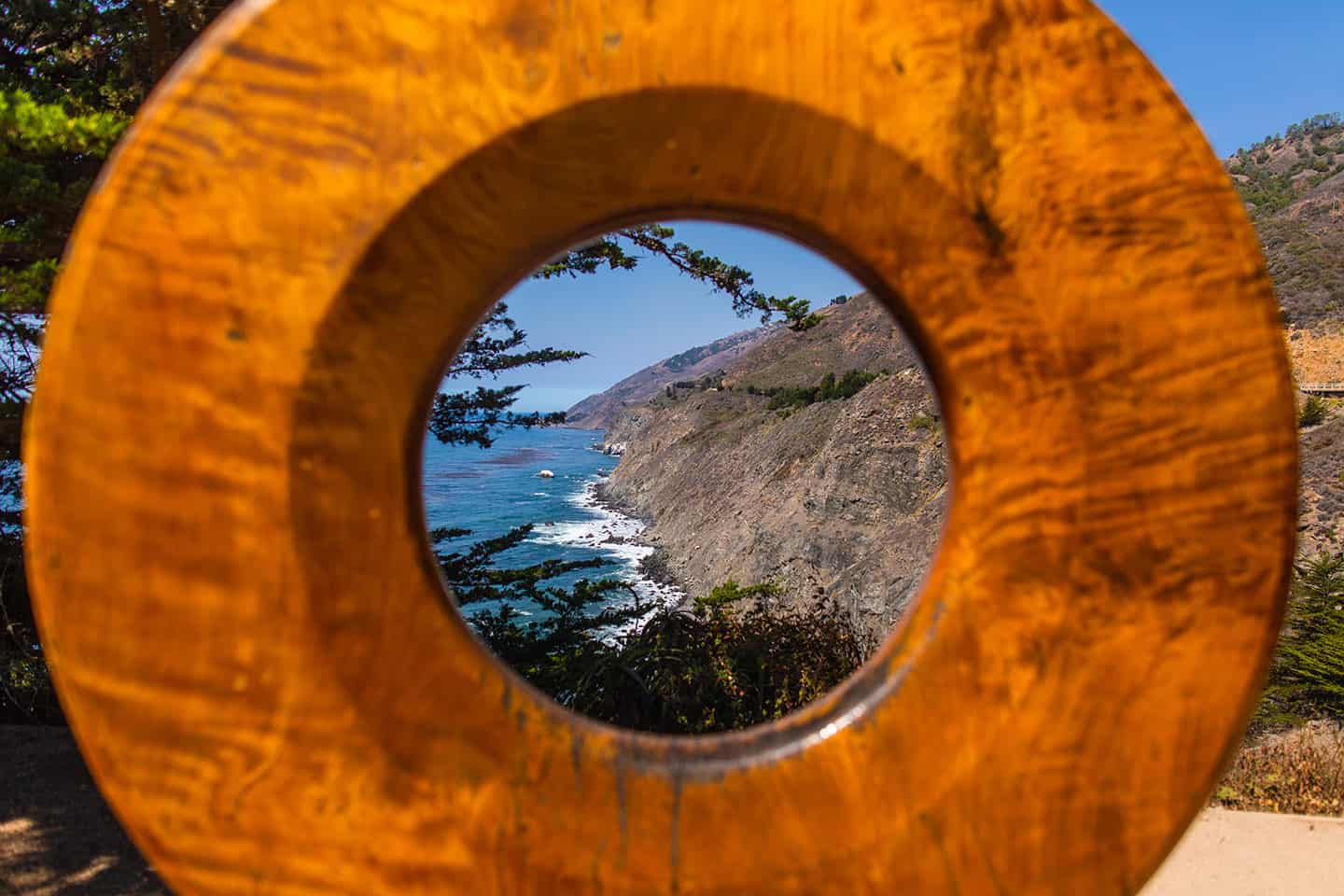 There's no denying…you live for the climb!
No trail unturned: Armed with a pair of hiking boots and a thirst for adventure, you're bound to find a stunning secret summit waiting along Highway 1. With a captivating network of open space trails traversing elevated coastline, the Pismo Preserve allows hikers, bikers and equestrians to find their own tucked-away trail for quiet contemplation. Truly, you won't run out of hidden nooks and crannies to explore here: At 880 acres, the Pismo Preserve comprises 11 miles of single-track trail and ranch roads twisting through oak woodlands and coastal ridges!
Rubber, meet road: Love to push yourself to the limit on two wheels? Pedal your trusty bike along dramatic coastal cliffs on Highway 1, where hidden waterfalls and black sand beaches await. Take our advice and peer far beyond Ragged Point Inn's famous Million Dollar View when you ride your mountain bike to the fire road across from the inn and Black Swift Falls trailhead. This well-maintained trail is often overlooked, but those who seek a detour off the beaten path are rewarded with a challenging climb and unmatched ocean vistas. This steep out-and-back trail gains 1,873 feet in just 4.6 miles and reveals a crystal clear horizon and small, trickling waterfalls along the way. Trust us: the sweat on your brow will be well worth the scenery!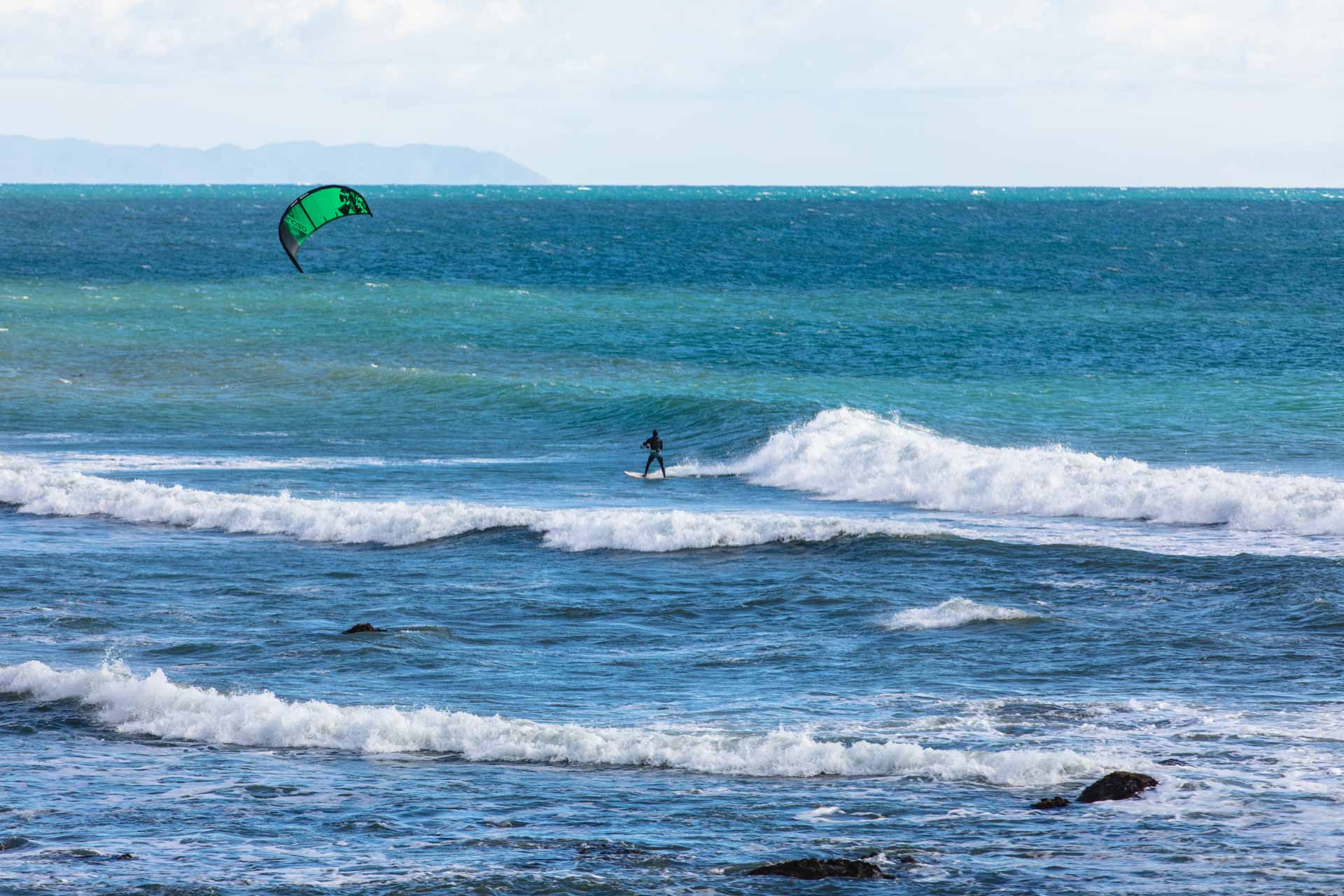 Your motto? Waves for days!
Seafaring surprises: Ask the paddlers who adore Highway 1's pristine beaches—you'll experience oodles of secret coves and caves when you take up kayaking and standup paddle boarding the coast. Discover Avila Beach's glassy waters, where paddlers enjoy a smooth ride punctuated by visits from sea lions and sea birds. Launch your kayak from Harford Pier and paddle back in time to the restored SLO Lighthouse, a sight to behold. Once there, soar above the Pacific on a lone rope swing jutting out over the blue horizon. This is certainly not the view most tourists get!
Locals only:  Avoid the crowds and take the wave less paddled! Head to Pico Creek Beach, a  stellar surf spot conveniently nested at the north end of historic downtown San Simeon. Thanks to a well-positioned reef intersecting a creek, you'll find a unique break sure to enchant even the most well traveled longboarder, shortboarder or kite surfer. These waves are famous among a select few local surfers (congrats, now you can count yourself as one of them).
More hidden secrets to explore
Looking for more hidden secrets along Highway 1? The plot thickens! Check out our comprehensive list, chock full of off-the-beaten path outdoor excursions, surprising wildlife sightings, unique wine experiences and more. Tuck into a bespoke picnic for two, spot otters, whales and zebras in their natural habitat, forage for seaweed along secluded tide pools or uncover uncommon historical sights that you've just got to see to believe. Happy adventuring!