From Yulia Denisyuk at National Geographic
In this slow-paced rural region, artisan communities are connected both to each other and the natural world, working against backdrops of olive groves, cool valleys and a coastline blanketed in early-morning mist.
It might be halfway between Los Angeles and San Francisco, but San Luis Obispo County is a world away from the fast buzz of the city. "Perhaps it's the slower pace of life, but people here haven't lost their connection to the land. Everybody I know forages," muses Spencer Marley, founder of Marley Family Seaweeds, which runs foraging tours. Spencer has spent nearly two decades earning a living from the San Luis Obispo coast, first as a foreman at the Morro Bay Oyster Company, then as a commercial wild salmon fisherman.
Spencer's latest marine operation focuses on procuring the best edible marine algae. In the early-morning tide pools of the Estero Bluffs State Park, he delights in seaweeds most of us wouldn't look twice at — fucus, sea lettuce, wakame, nori (pictured) and kombu — harvesting the fronds with painstaking care. He believes marine algae should play a bigger role in the push for a more sustainable living, and his fun, immersive tours aim to benefit this cause.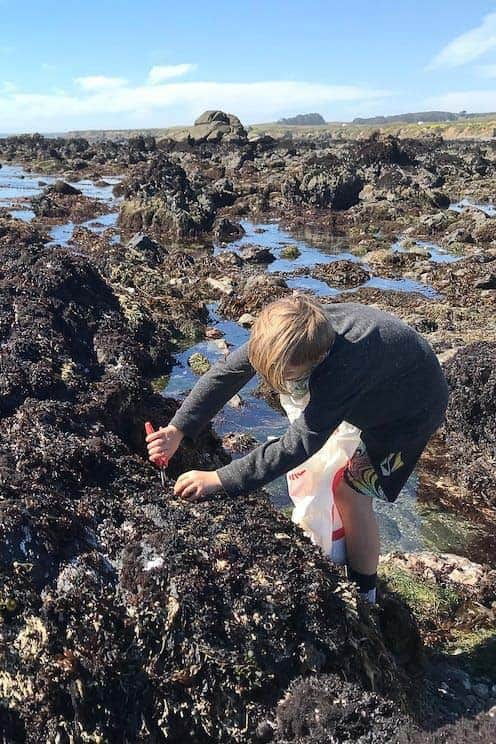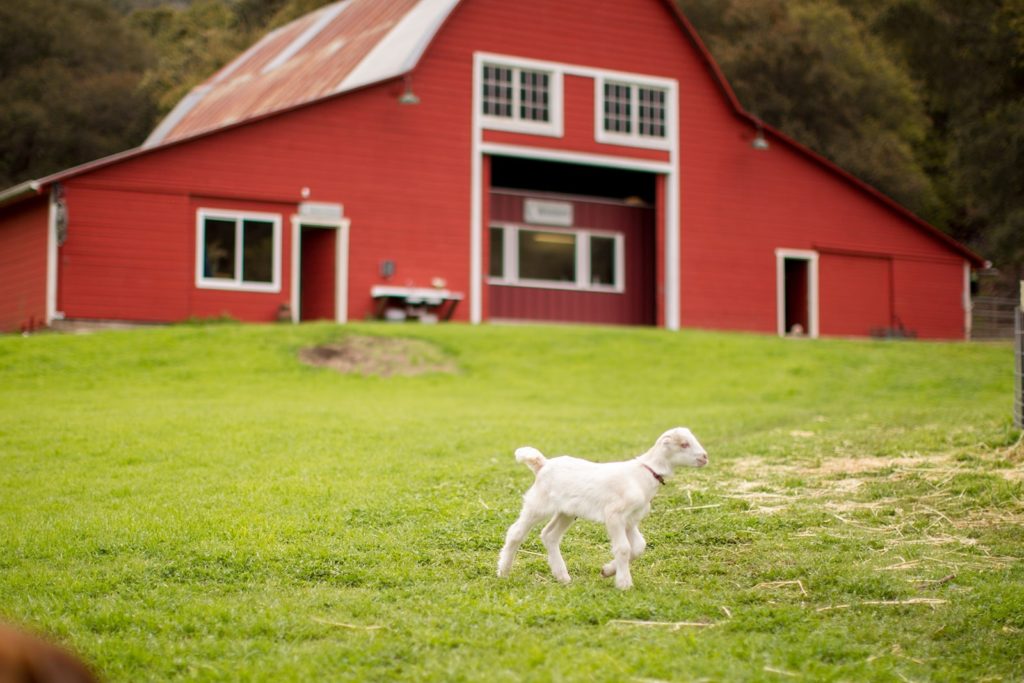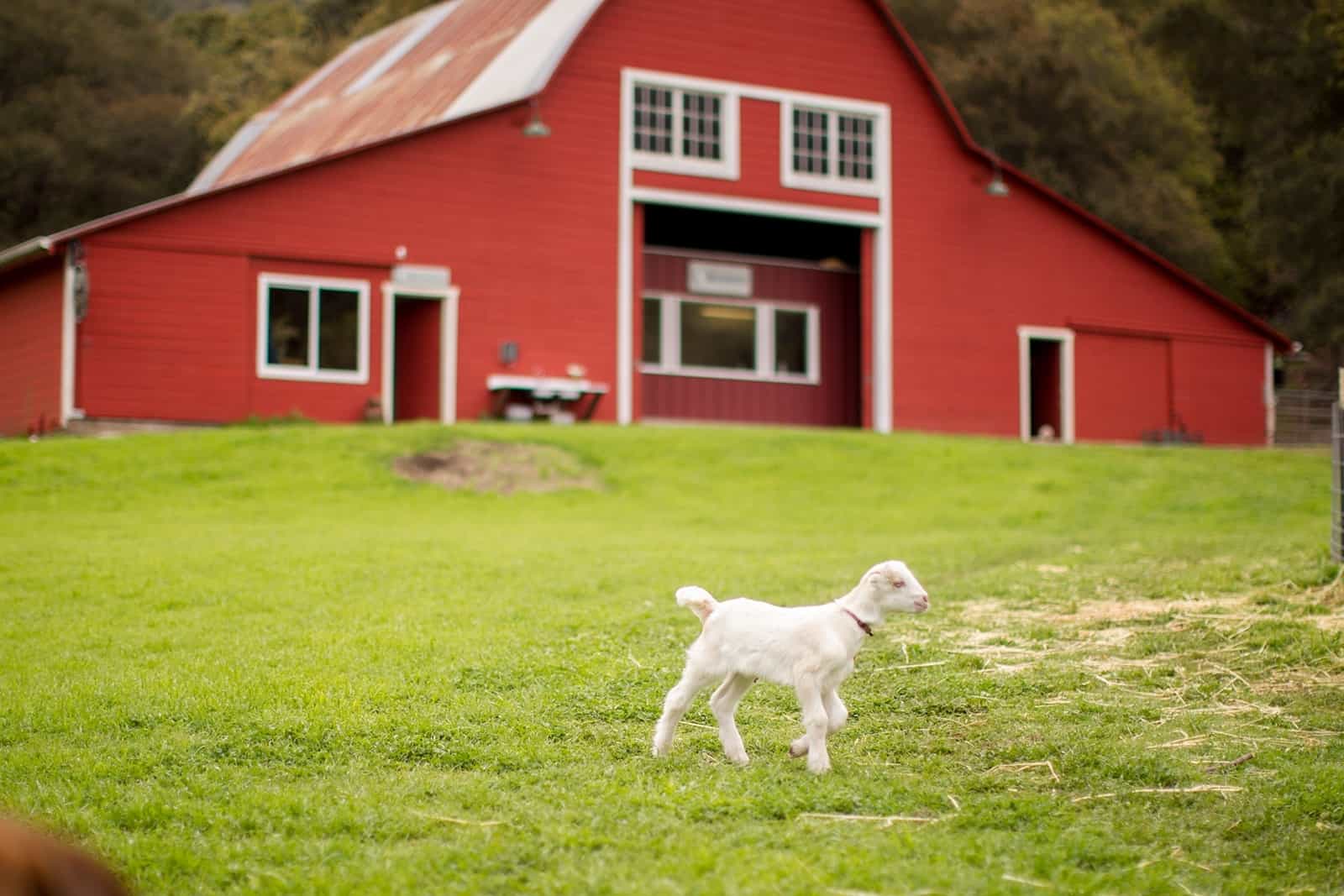 A short drive inland from the coast, up a narrow country road in the oak-dotted hills of Cambria, lies a ranch with no wi-fi or phone signal — but plenty of goats. This is the home of Jack and Michelle Rudolph, owners of Stepladder Ranch & Creamery. Situated on three acres of oak woodlands and open pastures, this cheese factory takes care of every step of the cheesemaking process in-house, from milking to production and ageing.
Jack and Michelle quit their lives in Silicon Valley in 2012 to follow their passion. They took over Jack's grandfather's existing avocado ranch, added a goat creamery and taught themselves the basics of dairy farming online. Michelle says that, thanks to their herd of 40 Lamancha goats — the only breed of goat developed in the US, known for its affectionate disposition — even rough days at work are not so bad now.
Today, Stepladder Ranch & Creamery makes small batches of multi-award-winning artisanal cheeses, including Rocky Butte, a six-months-aged seasonal goat cheese made with milk from their herd. Open for tours several times a year, the creamery also offers guided virtual tastings and posts updates on the goats on its YouTube channel.
Early in the morning, before the coastal fog lifts, Neal Maloney, owner of Morro Bay Oyster Company, takes his motorboat out to Morro Bay, an expansive lagoon and saltwater marsh just outside Downtown San Luis Obispo. A tiny platform serves as the hub of the company's Pacific Gold oyster-farming operation. Each oyster at Morro Bay Oyster Company is harvested, inspected and sorted by hand, with the smaller specimens returned to the water.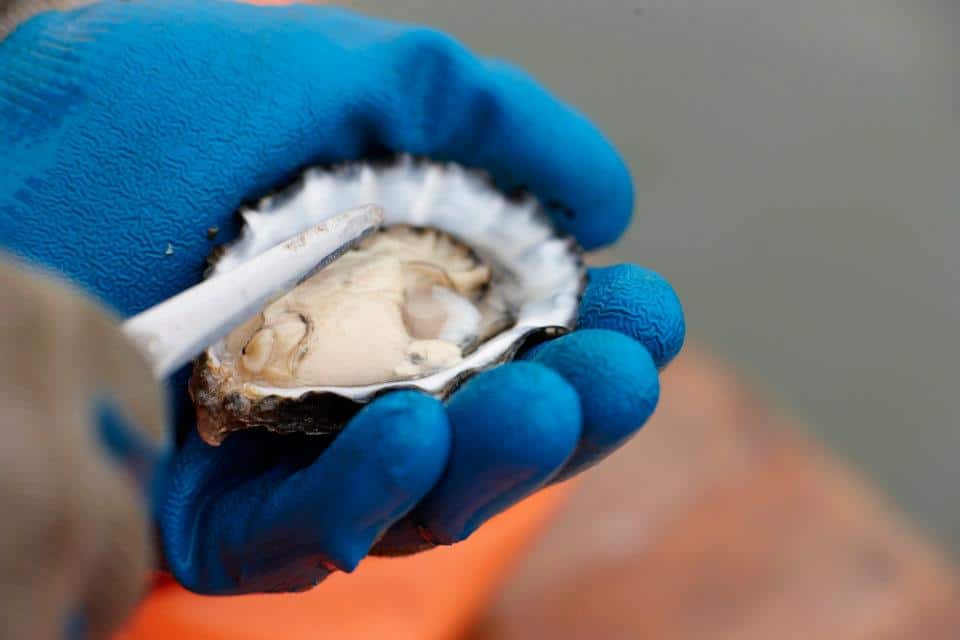 The prized bivalves thrive in the bay's cold waters, rich with nutrients from both the Pacific and the freshwater streams of nearby volcanic aquifers. Earthy and sweet, they're rich with the flavour of the sea and the volcanic sand that's equally part of their habitat.
Morro Bay Oyster Company supplies local restaurants and vineyards like Sinor-LaVallee. Located on a hilly slope, just a few miles away from the ocean, this coastal, biodynamic vineyard grows grapes including Pinot Noir, Syrah, Albariño and more.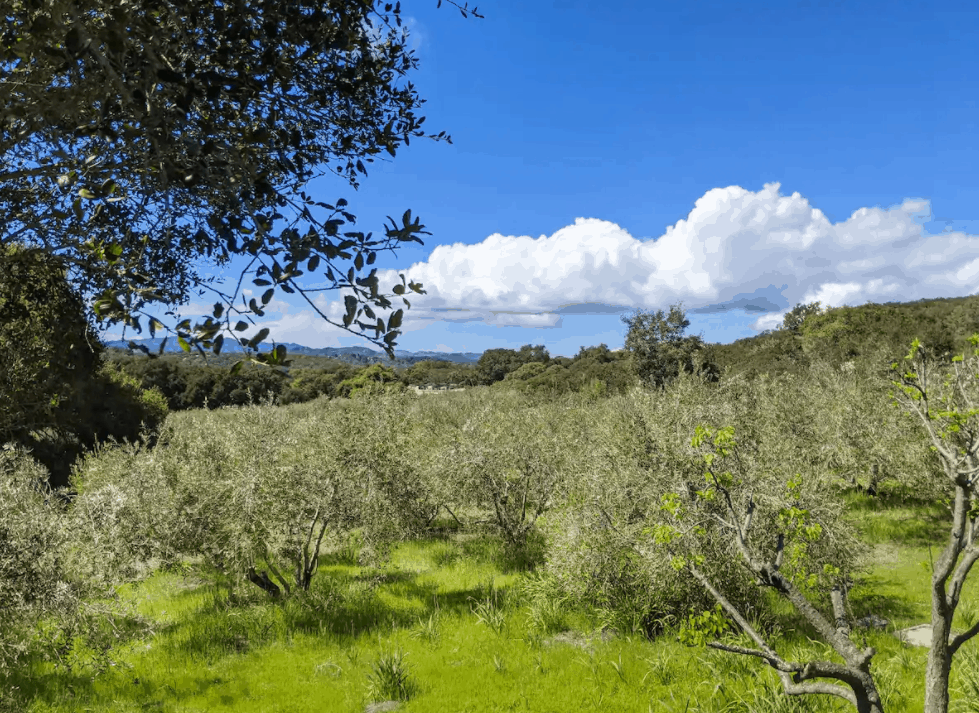 In a secluded valley half an hour south of breezy Morro Bay, oak and manzanita trees flourish, as do Tuscan olives. With hot, dry summers and mild, cool winters, San Luis Obispo provides the perfect growing conditions. Tiber Canyon Ranch is one of the first artisanal olive growers in Central California. Chris Anderson and Will Carlton first arrived at the ranch to open a glass-blowing studio in 1993 and, over the years, have planted leccino, frantoio, pendolino and coratina olives on the property's 50 acres. During harvest, friends and family gather at the ranch to hand pick the fruit and send it to a nearby mill to be pressed. Alongside extra virgin olive oil, Tiber Canyon Ranch also produces oils flavoured with yuzu, lemon and tangerine.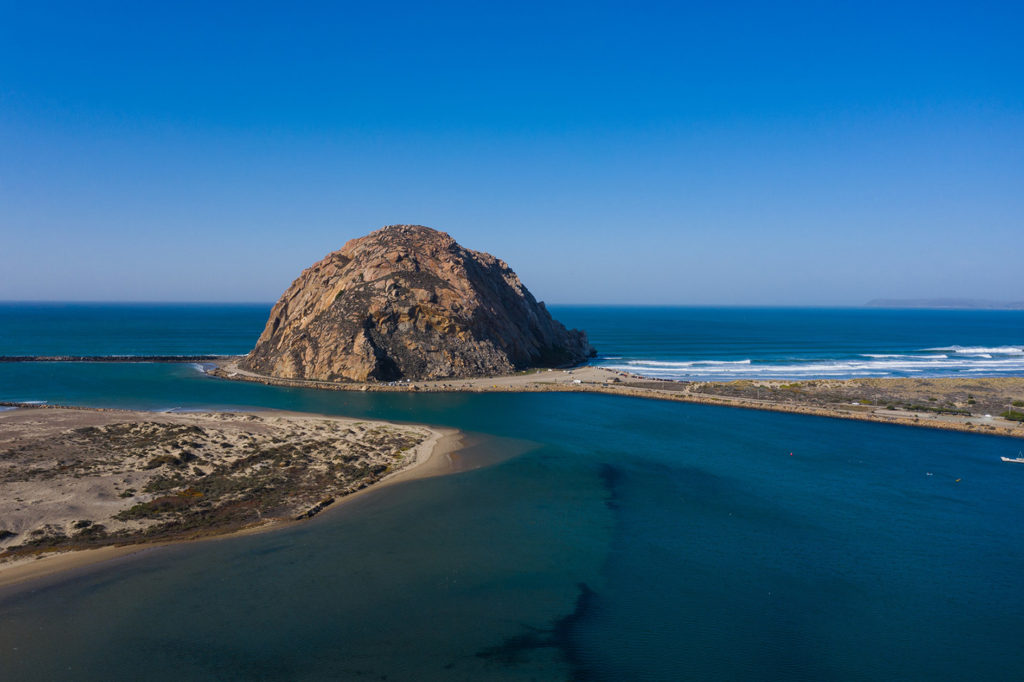 The 576ft Morro Rock is a local landmark, part of the Nine Sisters. A dramatic backdrop to San Luis Obispo County, this range of volcanic mountains stretches from Morro Bay to the town of San Luis Obispo. The peaks' mineral-rich soil goes some way in explaining why so many vineyards, ranches and farms dot the region's hills. Microclimates are also a factor: cold currents from Alaska keep the air fresh on the coast, while inland the volcanoes block the breeze, keeping the areas behind the peaks hot and dry. It's this climate diversity that explains why such a variety of agricultural ventures can thrive in such a small territory.
Sadly, most visitors only stop in San Luis Obispo briefly as they head along Highway 1, which hugs the coast between Los Angeles and San Francisco. But venture a little deeper into the local communities to discover a different California, one of artisans deeply connected to a remarkable landscape. 
Published in the Jan/Feb 2023 issue of National Geographic Traveller (UK)