Want to check items off your bucket list without busting your budget? Come to Highway 1, a spellbinding stretch of road that's not only free to drive, but offers lots of free attractions and activities to indulge in along the way, too. From unspoiled public beaches to open hiking trails, wildlife viewing to hidden swimming holes, this section of Highway 1 entertains and engages — no wallet required! Whether you're a large family trying to make the most of every penny or you're a solo traveler who's keeping it simple, these suggestions will show you the magic of Highway 1 and the California coastline, without breaking the bank.
1. Take the perfect pic in Ragged Point.
It's hard to take a bad shot here at the home of the "Million Dollar View," so why not make the most of the scenery? At the northern boundary of the Ragged Point Inn, look for a large round sculpture with an empty center. This is the sweet spot: look through that hole at the center, and you'll see miles of Big Sur coastline that undulates from the Santa Lucia Mountains to the sea. Once you glimpse this magical view, you'll suddenly understand why Ragged Point is nicknamed "The Gateway to Big Sur." Take a photo to remember it by; better yet, get someone to take the photo of you against that stunning backdrop. (Then post it on social media and tag @highway1roadtrip!)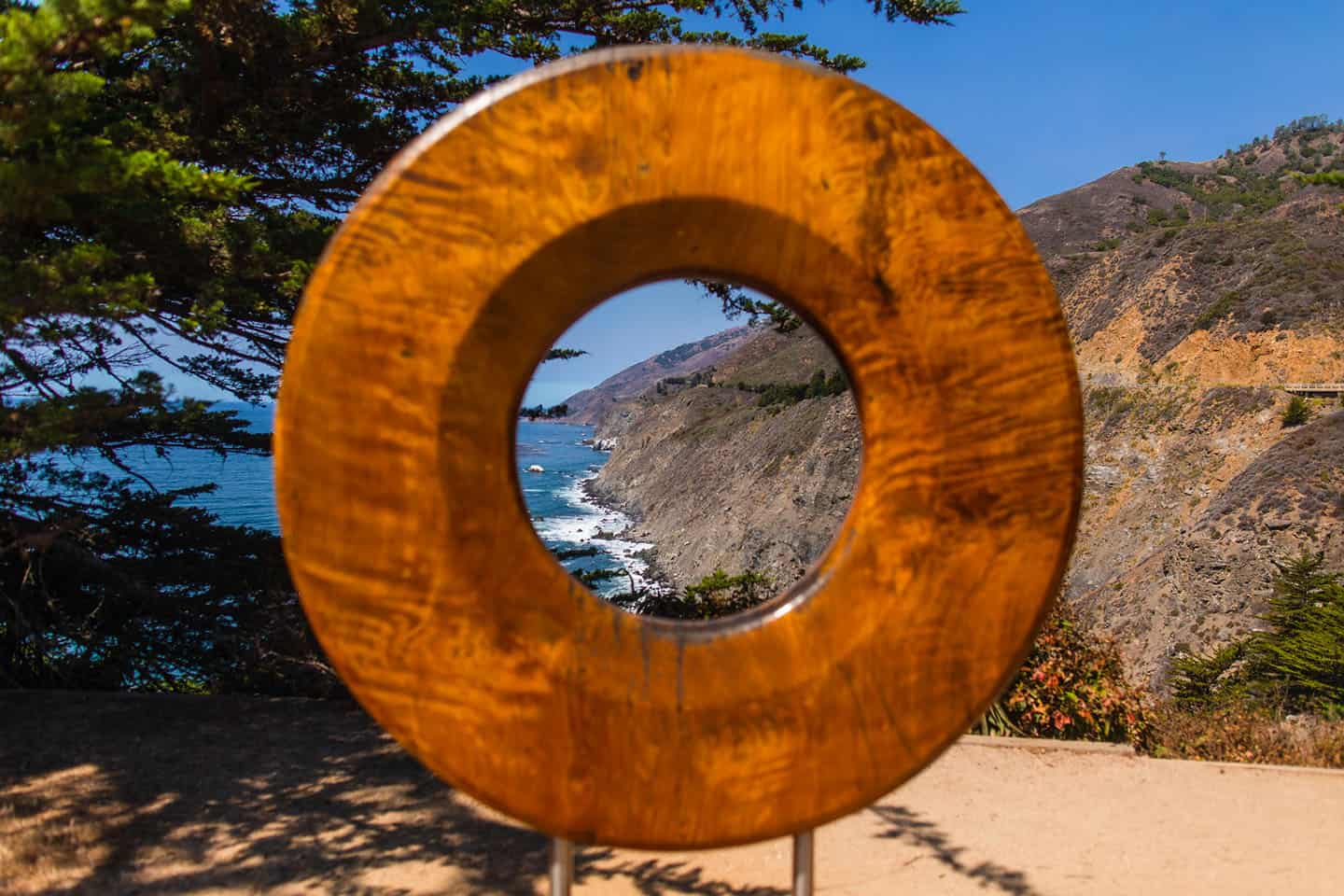 2. Peep whales from shore in San Simeon.
At the Cavalier Resort in San Simeon you'll find a sign for the Whale Trail, an organization that identifies the very best whale-watching spots along the West Coast. Why did they choose to post up here? Because San Simeon sees an overwhelming number of whales offshore throughout the year, particularly gray whales, minke whales, and even the occasional humpback whale or orca. Check the interpretive signs along the boardwalk for information on what to look for, and use the three free telescopes to get the best view. And don't miss the Whale Trail's other sights on our section of Highway 1, including Oceano, Pismo Beach, Avila Beach, Los Osos-Baywood (at Montana de Oro State Park), Morro Bay, Cayucos, Cambria, and W.R. Hearst State Beach in San Simeon.
3. Get a walking tour of historic Cambria.
The little hamlet of Cambria features a remarkably well-preserved East Village, with buildings that date back to the mid- to late-1800s. To bring this heritage to life, the Cambria Historical Society designed a fascinating Walking History Tour, with a map available for free online or at the Historical Society Museum on Bridge Street. (The museum itself operates out of the Guthrie-Bianchini house, one of the oldest buildings in Cambria, built in 1870.) Let the map guide you to such intriguing sites as "The Bucket of Blood," a former saloon where many Saturday night dances allegedly ended in fistfights. Other points of interest include Mr. Carroll's Blacksmith Shop and the pint-sized Santa Rosa Chapel and Cemetery.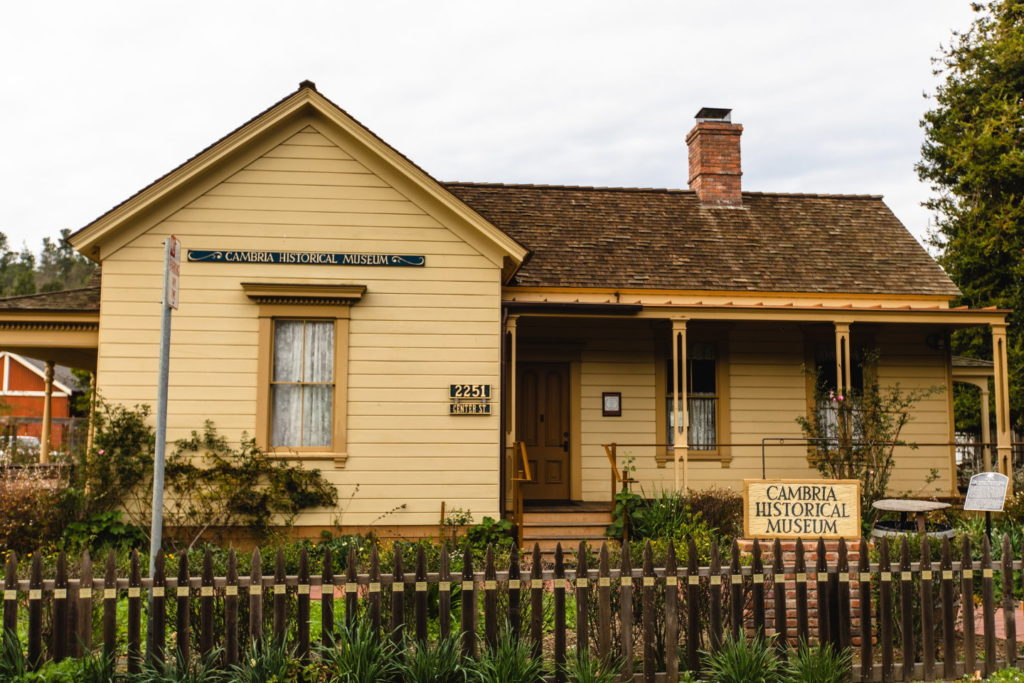 4. Sample fresh cookies in Cayucos.
Since they opened their flagship location in Cayucos on North Ocean Drive in 2008, the Brown Butter Cookie Company has offered generous samples of their sweet-salty cookies to visitors. They usually have a number of flavors ready to share, including Cocoa, Almond, Pecan, Cinnamon, Espresso, and gluten-free Cocoa-Mint. But ask the locals what their favorite Brown Butter Cookie Company cookie is, and they'll likely go starry-eyed over the Original flavor. As with any free sample situation, it's kind to purchase the product after tasting, but if that's not in the budget, you can always breathe the aroma of fresh-baked cookies without dropping a dime.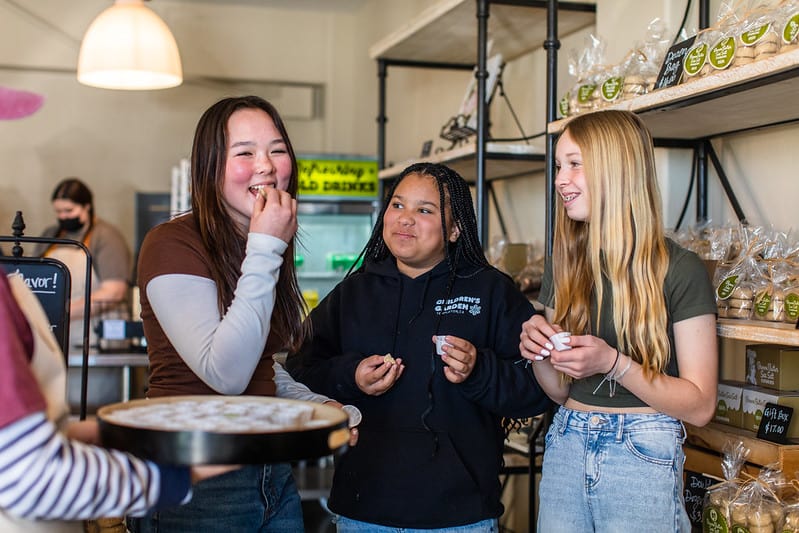 5. Chill at the Baywood Farmers Market.
This section of Highway 1 boasts an embarrassment of agricultural riches, with at least one farmers market running every day, year-round. But among all of them, the Monday afternoon Baywood Farmers Market stands out. It is tiny — just a couple blocks long on Santa Maria Avenue between 2nd and 3rd Streets — but it packs a sweet hometown punch. Booths selling seasonal produce like strawberries, rhubarb, pumpkins, and arugula mingle with purveyors of natural skincare products, knitted caps, and specialty popcorn. Interspersed among them sit acoustic musicians who play toe-tapping mini concerts for all to hear. Follow a stroll through the market with a walk along the Baywood Boardwalk and Baywood Pier. Then head north to walk the labyrinth behind the Back Bay Inn to finish on a tranquil note.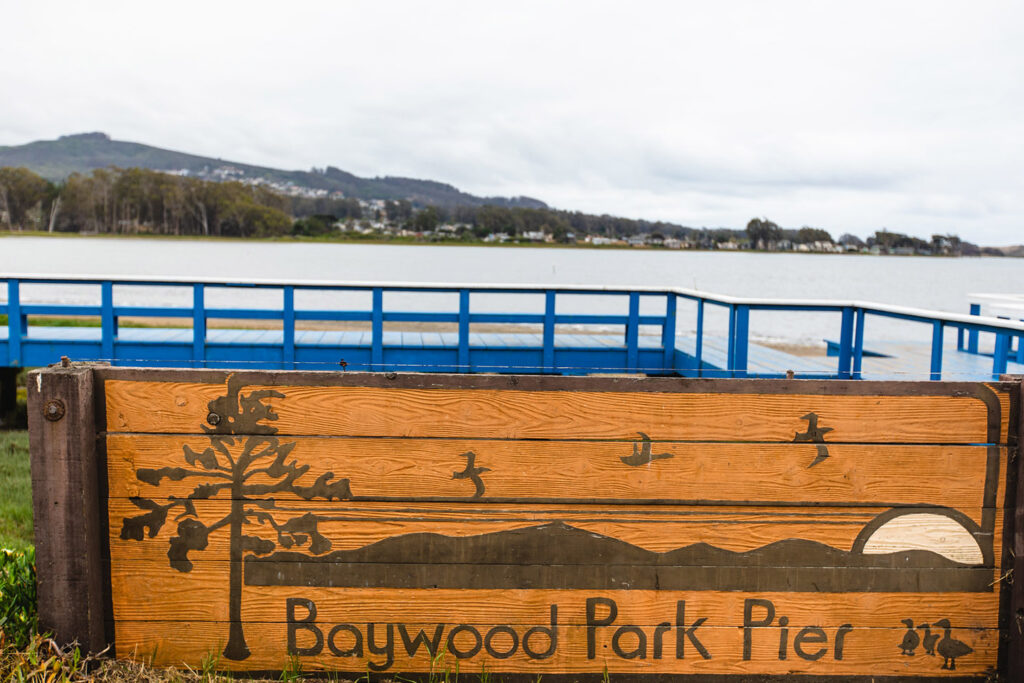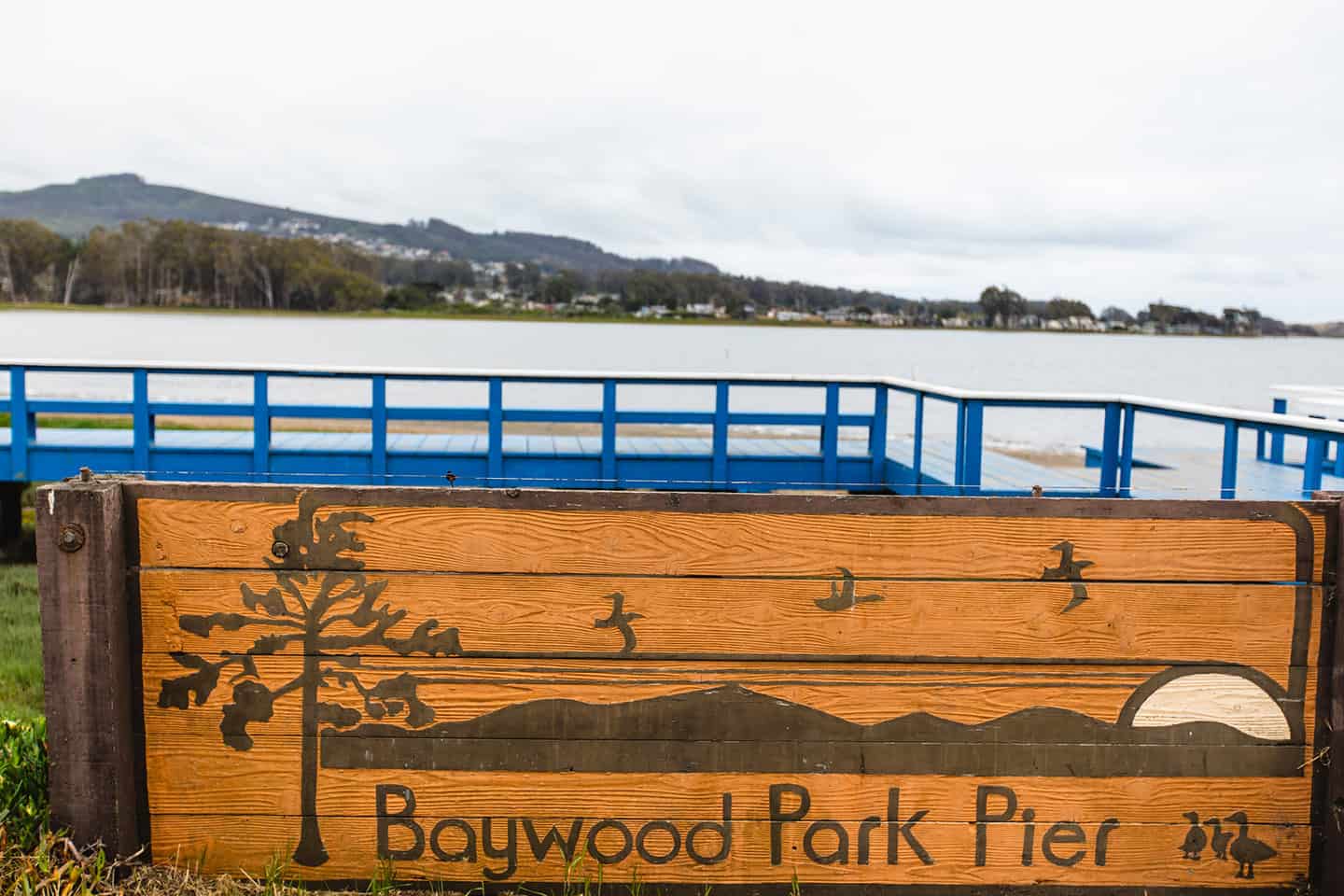 6. Cycle through the vines in Edna Valley.
Some of the most scenic cycling country lies east of San Luis Obispo and Avila Beach in the Edna Valley. As one of California's premier wine regions, Edna Valley comprises many miles of rolling hills and vineyard views. And that means: cycling. Bring your wheels and gear up to ride past wineries and vineyards in this patchwork valley. To make a whole day of it, pack a picnic and dine al fresco at one of dozens of family-owned, boutique producers. However you decide to do it, you won't regret a ride through this peaceful, pastoral place.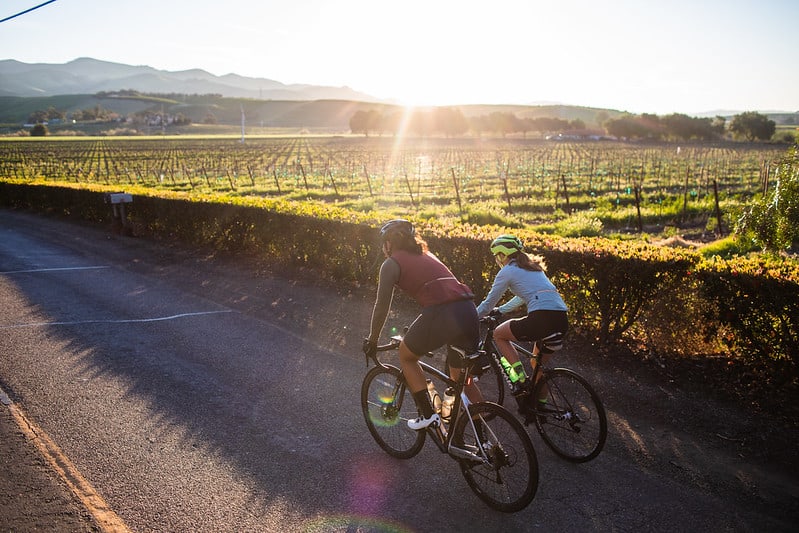 7. Take a dip at Big Falls in Arroyo Grande.
Who can resist a natural freshwater swimming hole? In rainy years, the waterfalls at Big Falls east of Arroyo Grande stay substantial into the summer, making this a locals' best-kept secret on hot days. But that's not to say Big Falls is crowded: this is still the Santa Lucia Wilderness, where fellow hikers and swimmers are few and far between. The trailhead lies northeast of Lopez Lake on Upper Lopez Canyon Falls, and the walk to the falls is about 2 miles long in a cool wooded canyon.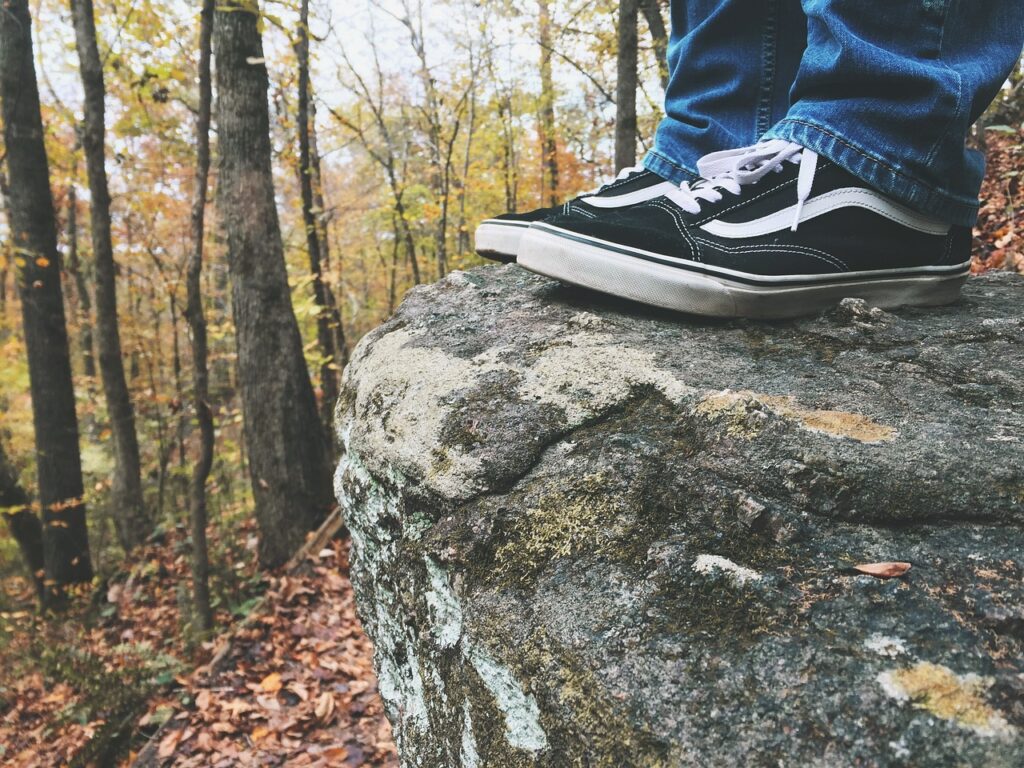 8. Give Fido leash-free beach time in Avila Beach.
Drive out to Avila Beach and pass the busy downtown to find the much less-crowded Olde Port Beach. This stretch of sand and surf is a leash-free zone for dogs — and it's doggone fun. Bring your pup to experience the freedom of running, sniffing, swimming, racing, and digging up and down one of the prettiest beaches on Highway 1. If Rover is socialized with other dogs, you can sit back and relax, watching boats come in and out of the harbor, listening to the waves, and feeling the sand between your toes.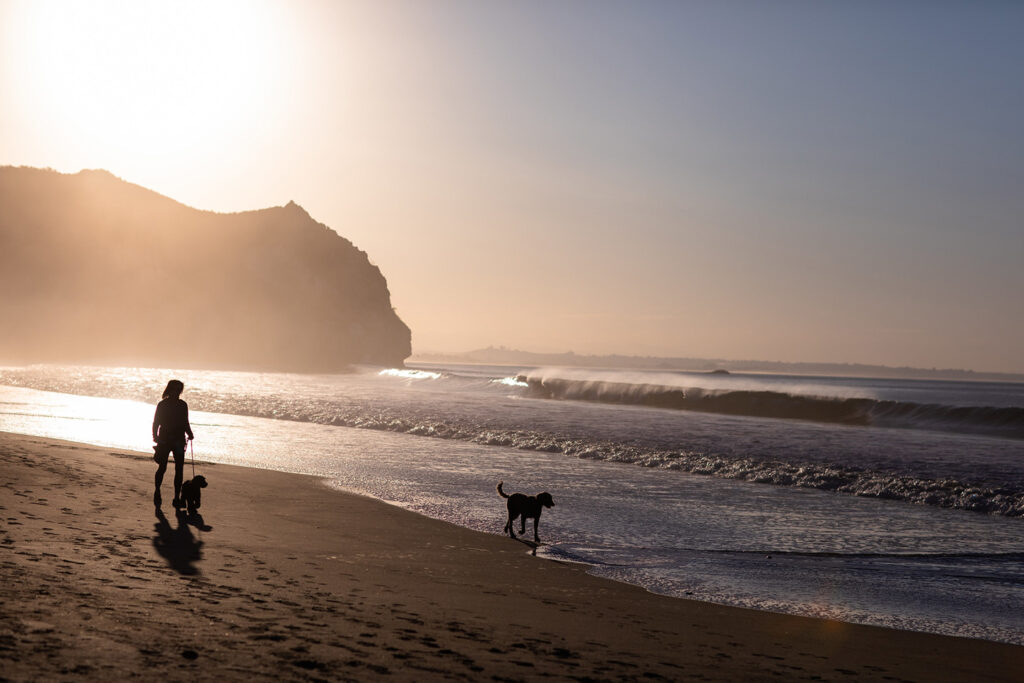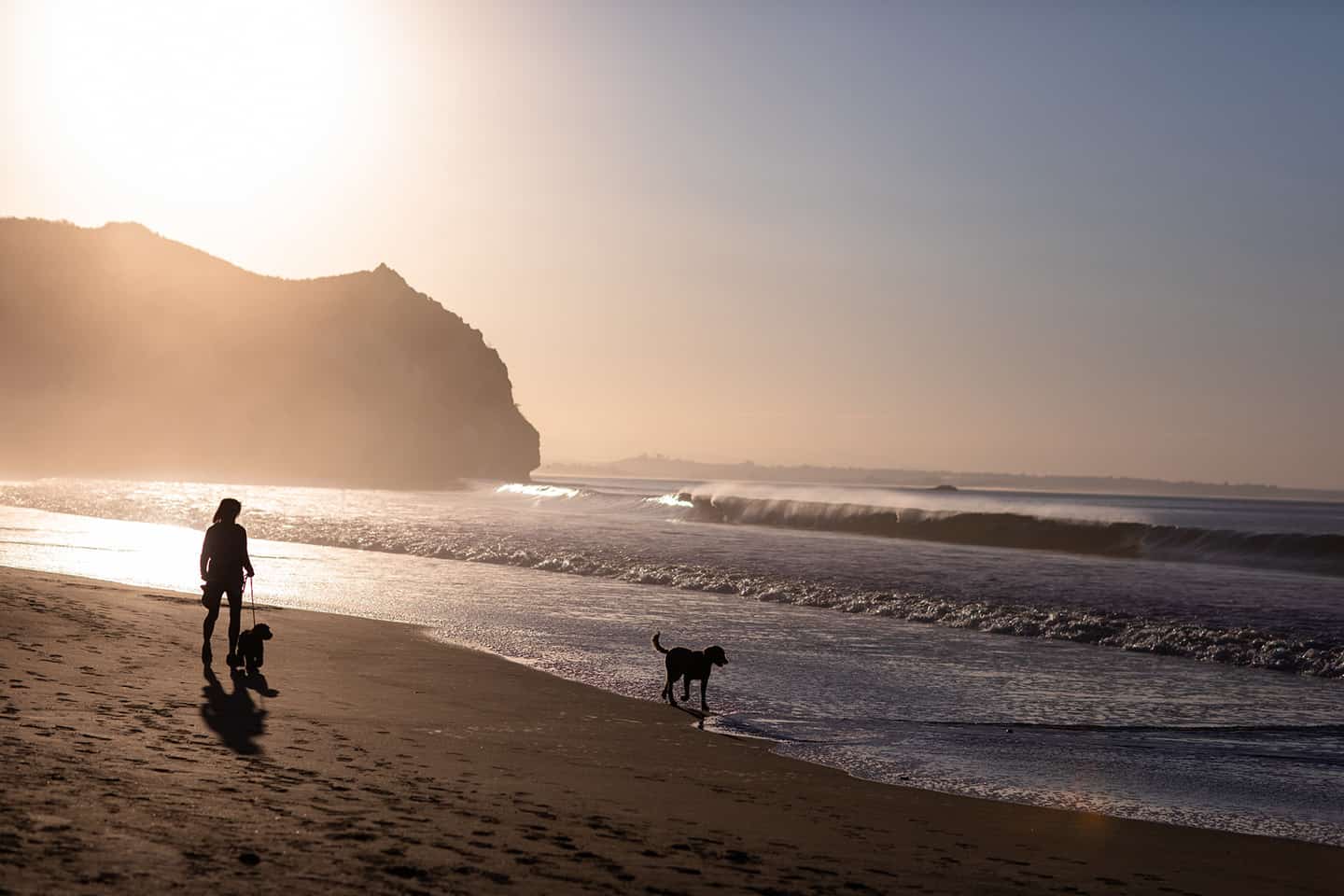 9. Hang with Monarch Butterflies in Oceano.
Every winter-spring, the eucalyptus grove off Highway 1 in Oceano becomes the migratory home for tens of thousands of Monarch butterflies. With their characteristic orange, black and white spotted wings, they hang on the branches of the eucalyptus trees to warm themselves in the morning sun. In high-volume years, these pretty flutterers absolutely cover the tree branches, and can be seen with the use of high-powered telescopes provided by volunteer docents at the grove. (Hot tip: Come around Valentine's Day to see lots of romance. Funny enough, this is the height of Monarch mating season.)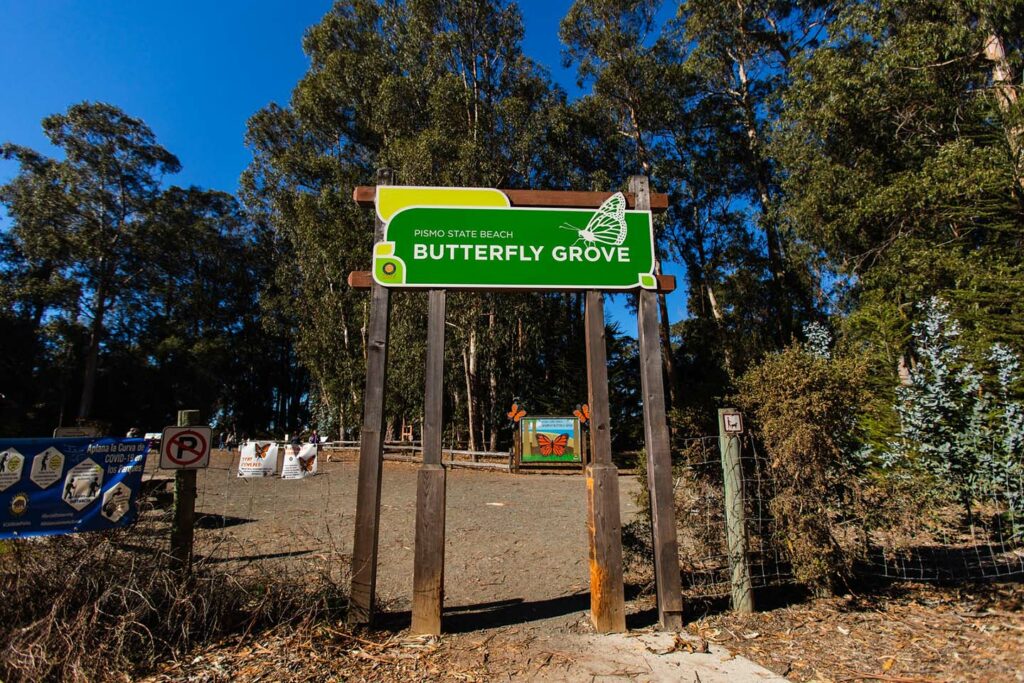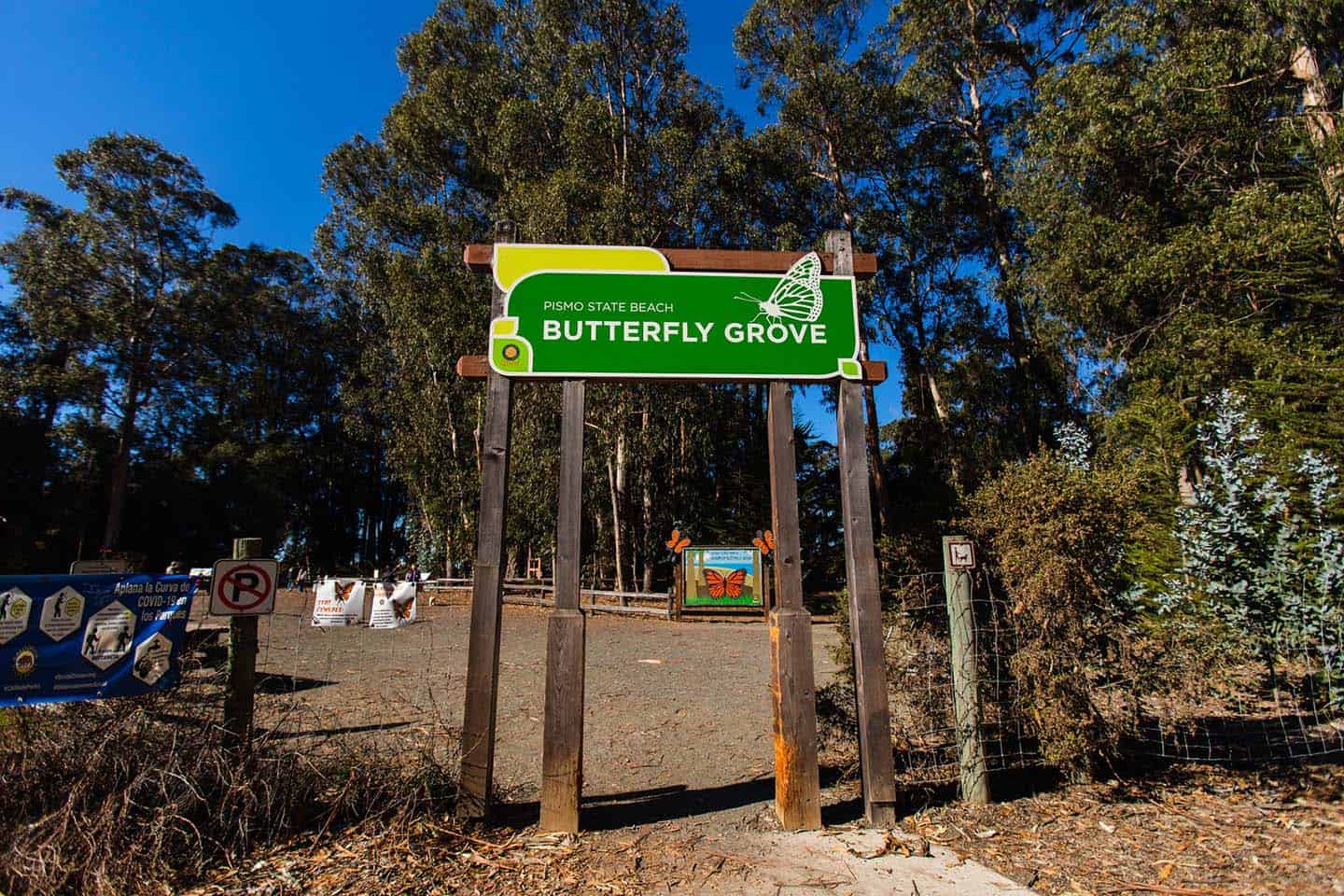 10. Scratch that itch at the Luffa Farm in Nipomo.
Maybe you're a seasoned luffa user, or maybe you've never heard of luffas. Either way, you'll be positively fascinated by what you discover at The Luffa Farm in Nipomo. Luffas grow on a vine and are part of the cucumber family, but they grow a plant that, when desiccated, becomes a spongy natural exfoliant. For a free guided tour, just drop in between 10am and 4pm, Wednesday through Sunday to learn about the luffa life cycle, uses, and history, right there where they're grown. The farm also offers a gift shop stocked with luffas and natural bodycare products.