This post originally appeared here by George Medovoy.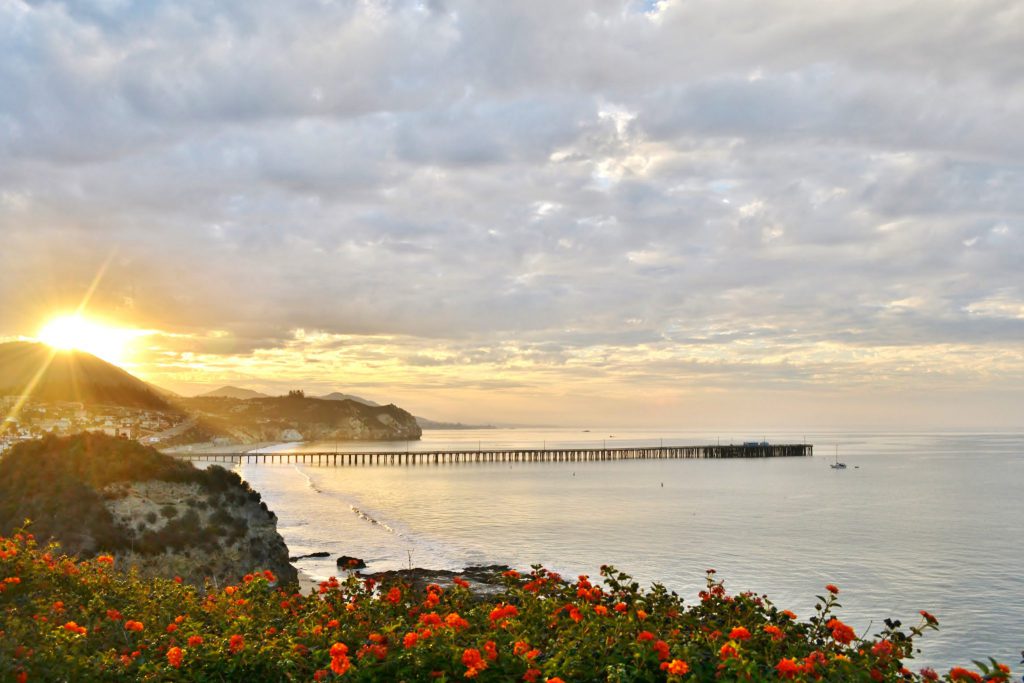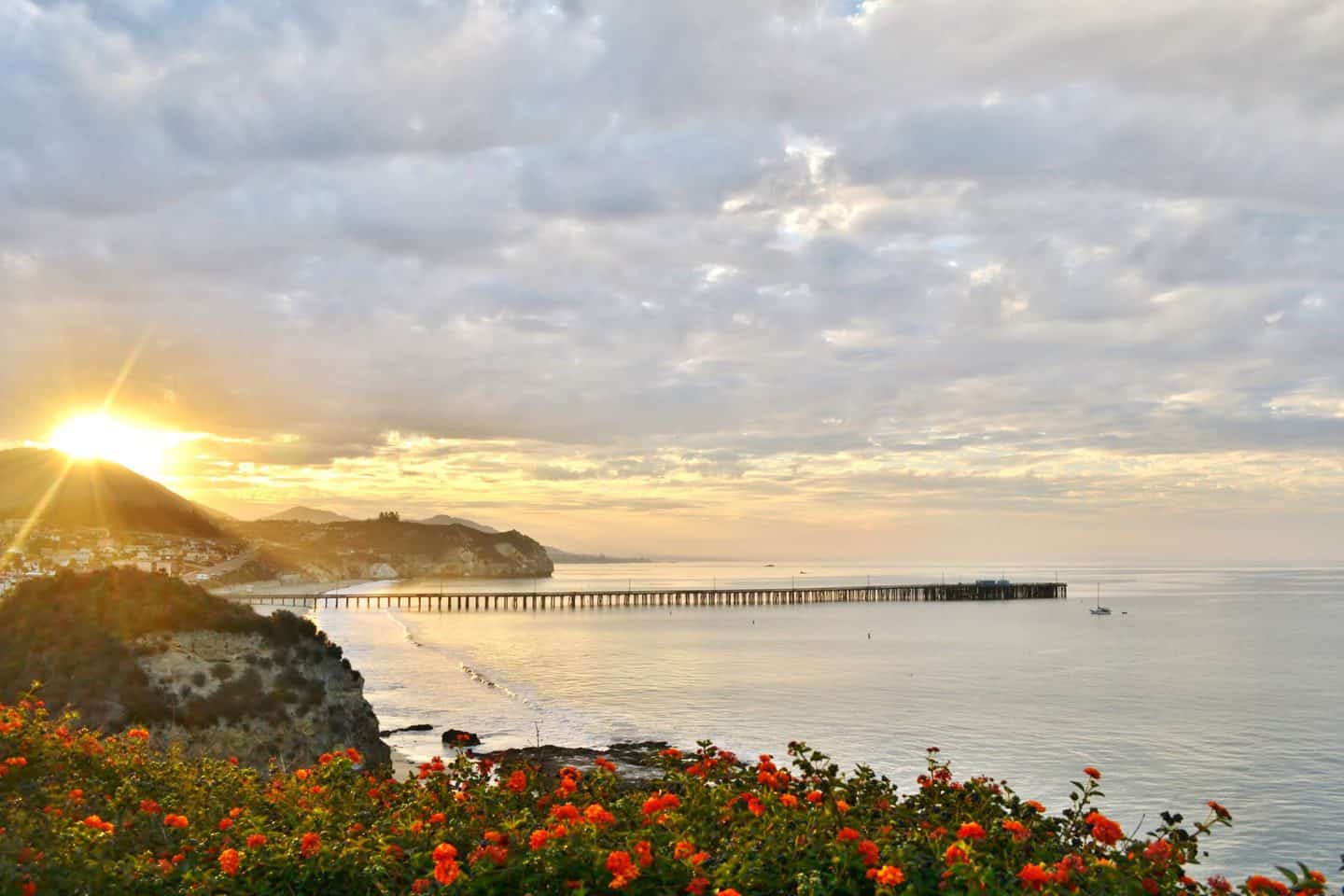 Cool ocean breezes waft their way through the vineyards of "SLO" wine country on the coastal side of the Santa Lucia Mountains in Central California.
We're between San Francisco and Los Angeles, where the wineries of San Luis Obispo County offer visitors a tasteful discovery.
My wife and I make our first stop at Laetitia Winery and Vineyards in Arroyo Grande, about an hour north of Santa Barbara on Highway 101.
Here French viticulturists discovered characteristics similar to the cool climate of Champagne. Selim Zilkha, an adventuresome Jewish entrepreneur born in Iraq 1927, acquired the estate in 1998.
Zilkha's family migrated from Iraq to Lebanon and then to Egypt. These were the war years, he recalls, and with the Germans "next door in El Alamein," Zilkha's father decided to take the family to America in June of 1941 – a time when America was not yet in the war and it was still "safe to travel on an American ship."
Zilkha earned his BA degree from Williams College in Massachusetts and served in the US Army. Later, while living in England, he founded Mothercare, a popular chain of stores for the mother-to-be and her baby. After moving back to the US, he turned to gas and oil exploration and wind energy. At present, Zilkha Biomass Energy has developed a black pellet made from wood that can be used to co-fire or replace coal in coal plants.
But even with his significant business record, Zilkha is still "absolutely fascinated with farming." "When I was living in England," he says, "I always thought of farming in California. I was always fascinated with that.
Zilkha is joined by his daughter Nadia, an accomplished artist who grew up in London, studied English literature at the University of London and was also the socially-conscious executive producer of the documentary film, Tricked, about teenage prostitution in America.
Laetitia's NADIA label uses grapes grown south of Laetitia in the Santa Barbara highlands. The wines – Cabernet, Sauvignon Blanc, Grenache and Syrah – "really capture the location and the terroir of the… highlands," says Nadia. They are "not heavy, not overpowering in any way… not heavy oak, and not overwhelming, so they go well with food," she adds. Nadia's wine blog is found at www.laetitiawine.com/blog.
Eric Hickey is the winemaker at Laetitia and his father Dave is senior winemaker in charge of sparkling wines, for which two traditional basket presses – the only ones in North America – are used.
"They're a lot of work as far as manpower," Eric Hickey says in the patio outside of Laetitia's tasting room, "but the juice that comes out is pristine because it has had very little movement… the juice is almost pre-filtered."
Later on we drive up the coast to Sinor-LaVallee Wines near the funky little town of Avila Beach. Mike Sinor, a hearty fellow wearing a T-shirt emblazoned with the words "Pinot Noir," greets us in his vineyard.
Sinor-LaVallee, which focuses on Pinot Noir, distributes its wines through a wine club and a tasting room managed by Sinor's wife, Cheri.
"Some people think we're Southern California," Sinor notes, "but when they get here, they realize how cold this is because of the ocean influence."
I get a personal taste of this influence when I join the harvest at 6:30 a.m. the next morning, the stillness of the chilly morning broken only by workers clipping the stems of the sweet, tasty fruit and then dumping their prized yield, carried high on their shoulders, into a big vat.
In between visits to the wineries, my wife and I settle happily into the Sycamore Mineral Springs Resort, ideally located on 100 wooded acres off Avila Beach Drive. Sycamore offers self-guided hikes ranging from 2.5 to nine kilometers in length, with ocean vistas or coastal access. The spa also has in-room hot tubs, hillside hot tubs, an oasis waterfall lagoon, and a variety of spa treatments.
From May 4 to 6, 2017, Sycamore will help host the International Chardonnay Symposium, bringing together winemakers from the US and other countries to Avila Beach, Pismo Beach and the Edna Valley wine country.
One night on the Avila Beach promenade, we discover the Ocean Grill restaurant, where the only thing better than the fish dinner is the spectacular sunset.
The promenade is also a great spot to spend an afternoon visiting the small shops and, of course, the sandy beach.
The charming little town is also home to the Peloton Cellars tasting room, managed by Tricia Kesselring.
She and her husband Bill own the winery with his brother Tim, and two friends, Kjell Ackerstom and Jeff Brown.
Peloton's connection to the cycling theme is reflected in its two reserve blends, the Criterium, a Bordeaux- style field blend, and Le Pave, a blend of 80% Syrah and 20% Grenache.
Le Pave's inspiration comes from a bicycle race in France. Tricia compares the race, run almost entirely on rough, rainy and sometimes-muddy cobblestone streets, to Le Pave's structure – "a little bit rough but also very elegant and cutting-edge."
For a real change of pace in the neighborhood, a must-see is Kelsey See Canyon Vineyards in the hills above Avila Beach.
The winery's owners are Keith Kelsey, mother and father Dick and Delores, and Keith's brother and sister- in-law Richard and Laurie. Winemaker Jac Jacobs joined the winery in 2012.
Dick Kelsey launched the winery in 1999 after retiring from the family tugboat business, but traces of the tugboat business can be found in the winery's barrel room, which was once a machine shop for rebuilding tugboat engines.
Keith Kelsey fondly recalls working on Hollywood films shot nearby, like running ship-to-shore for Perfect Storm.
With See Canyon so well-known for its apples, the winery produces apple-and-wine blends like "Golden Delicious," a 50-50 blend of apple juice and Chardonnay, and "Red Delicious," a blend of sometimes eight different varietals with apple juice.
The winery offers music on Saturday and Sunday afternoons, attracting large crowds who enjoy wine, music, and about 100 peacocks that roam the property.
As Keith sums up: "It's just a fun place; everybody's happy."