When it comes to old-fashioned fun and farm-fresh flavor, the Avila Valley Barn checks all the boxes. Look for it in the pretty sycamore valley between Highway 101 and Avila Beach—a real working farm and labor of love owned and operated by the Smith family. Once a tiny fruit stand, the Avila Barn now offers a petting zoo, hayrides, gift store, sweet shop and bakery. People flock to the rambling property to experience farm-to-table fun in an authentic setting, taking photos and feeding lettuce and other goodies to the animals. Nothing beats a selfie in the pumpkin patch, a rollicking hayride, fresh berries and peaches in summer, and holiday treats in winter. This is easily one of the most family-friendly attractions along Highway 1, delighting young and young-at-heart equally. No matter their age, visitors and locals alike choose the Avila Valley Barn for a cozy, down-home good time, all year long.
Explore the Avila Valley Barn
History of the Avila Barn
Settled in a leafy valley, the Avila Barn started with a table and umbrella for selling fruit and veggies to passersby in 1985. Over time, the farmstand grew, little by little, to include a barn, bakery and sweet shoppe, petting zoo, gift shop, and deli. Today, the Avila Valley Barn attracts thousands of visitors with its sweet country charm, in addition to the fresh produce of its humble beginnings. The Avila Barn is open year-round, 9 AM to 6 PM daily.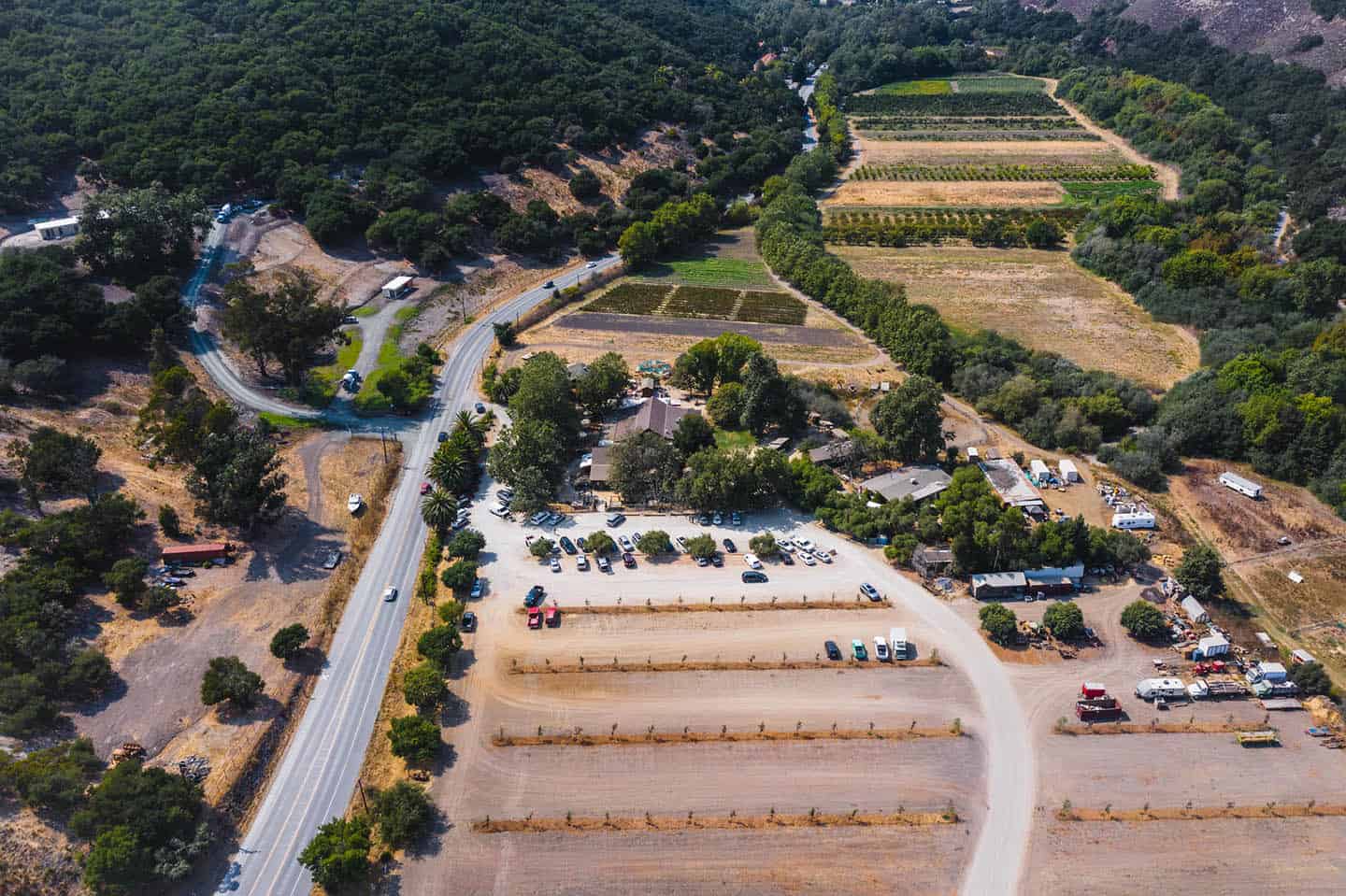 Avila Pumpkin Patch and U-Pick Produce
What can compare to the pleasure of picking your own peaches and apples from the tree? Or berries and pumpkins plucked right off the vine? At the Avila Valley Barn, the whole family is invited for U-Pick fruits and veggies. Whether your produce comes from the barn shop or straight from the field, Avila Barn fruits and veggies are always fresh and flavorful.
Available July through August
Available July through October
Available August through December. Note that the barn's sister business, Gopher Glen Orchard, offers over 65 varieties of apples, too. Visit the orchard in See Canyon, just a few scenic miles away.
Available September through November. Also plan to visit the hay maze near the pumpkin patch as part of your Halloween festivities.
Available July through November
Available June through August
Available July through October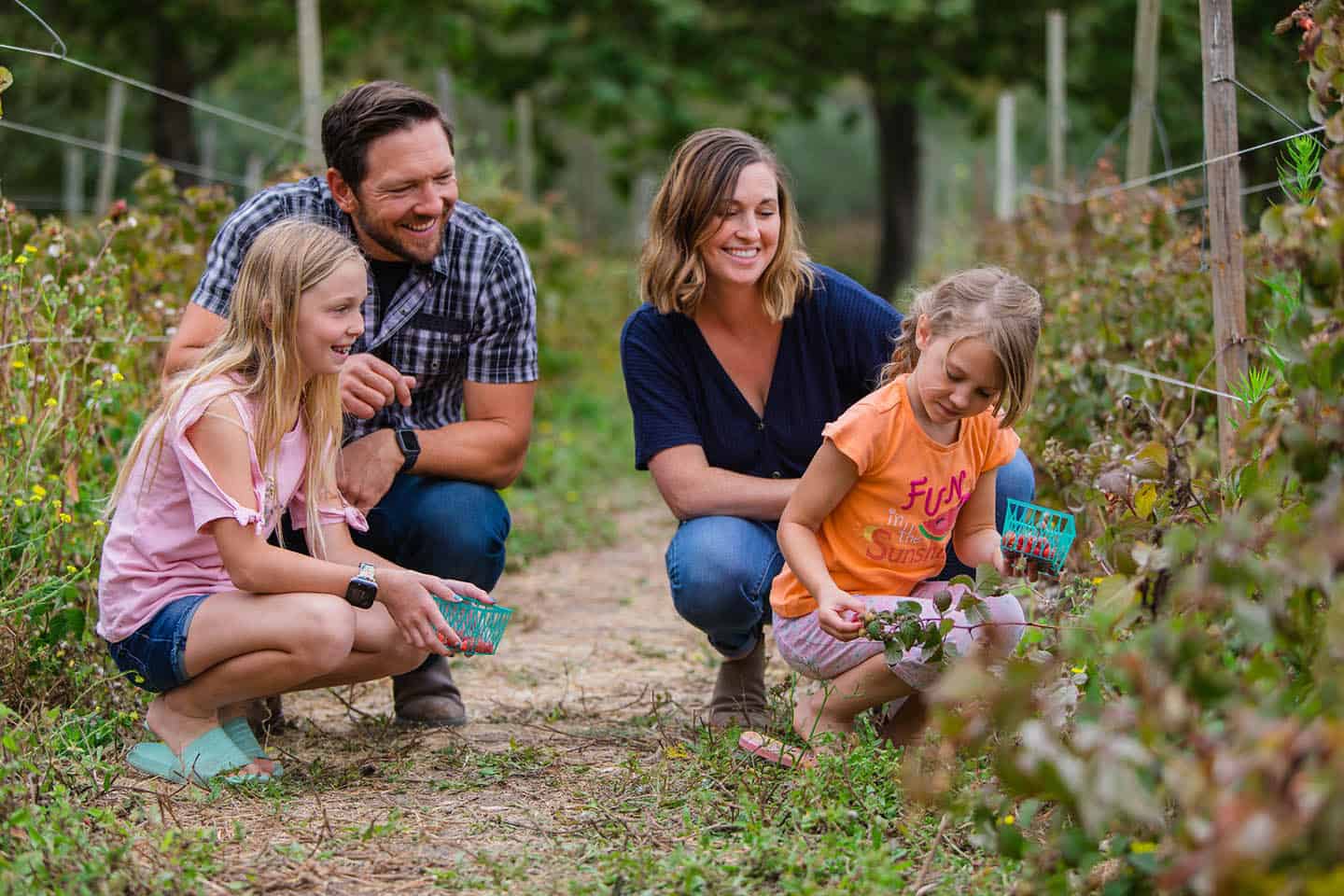 Who doesn't love a petting zoo? Kids of all ages can get up close with a variety of animals, from goats, ducks and chickens to llamas, emus and peacocks. Purchase a bag of lettuce and watch your little ones make friends with the goats and giggle at their nibbles. They can pet the ponies, sheep, cows, and (if they're lucky) maybe even a barn cat or two.
When you arrive, check out a few key players in the petting zoo. There's Cashmere the goat, whose coat is incredibly soft because he's actually wearing cashmere! Or visit Horse the goat, named for his breed's giant size. Polka Dot is a pygmy goat who loves to eat lettuce. Introduce yourself to Marley the ewe, and when you get one look at her dreadlocks, you'll understand that she's named after Bob Marley. At Elmo the emu's pen, you might get to see him get sprayed with water to cool down on a hot day. Peanut the Welsh Pony occasionally gives rides in the pony paddock. And just try not to fall in love with Abby the Miniature Jersey Cow, whose pretty brown eyes are irresistible.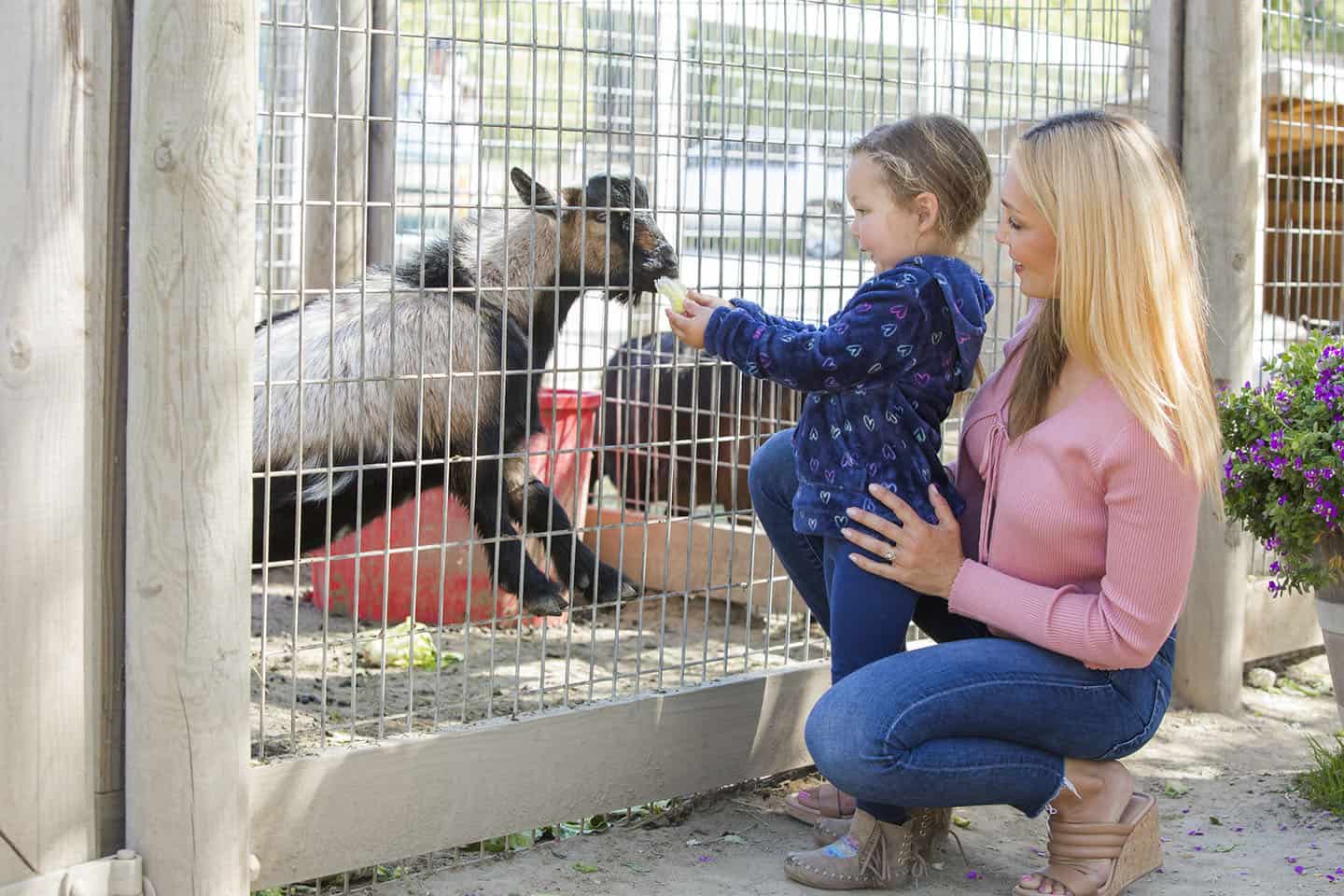 Climb aboard the Avila Valley Barn wagon for an adventure on the farm! Throughout the year, Avila Barn tractors mosey from farmstand to field, bringing visitors out for U-Pick― or just a pleasant ride. Enjoy views of the beautiful Avila Valley from the trailer, then pick your own produce and munch on the fruits of your labor. Rides leave every half-hour on Fridays from 12pm to 5pm, and Saturdays and Sundays between 11am and 3pm.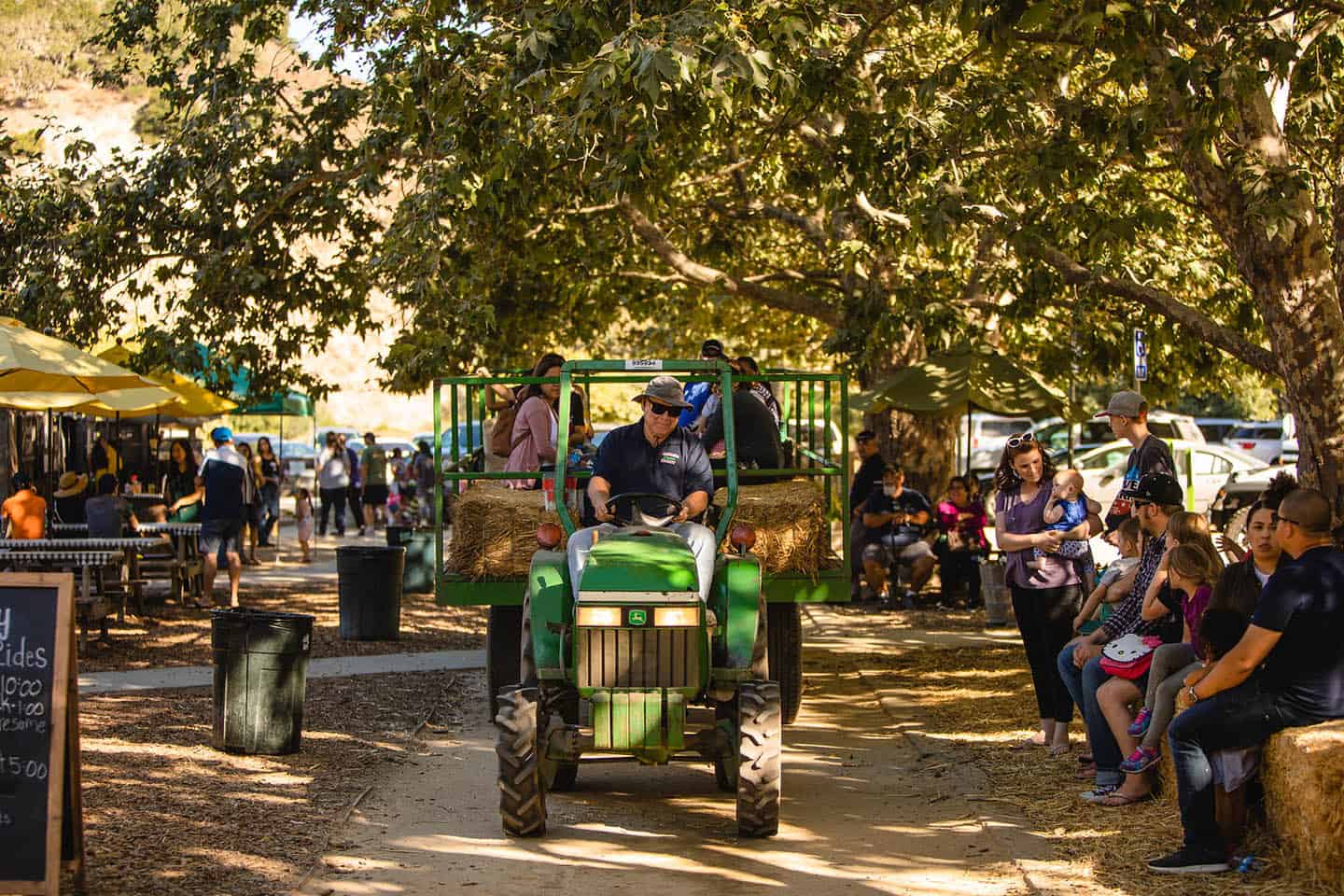 Take a spin around the pony paddock atop one of the Avila Valley Barn's Welsh ponies, like Peanut! Rides are offered Friday through Sunday, between 10am and 4pm.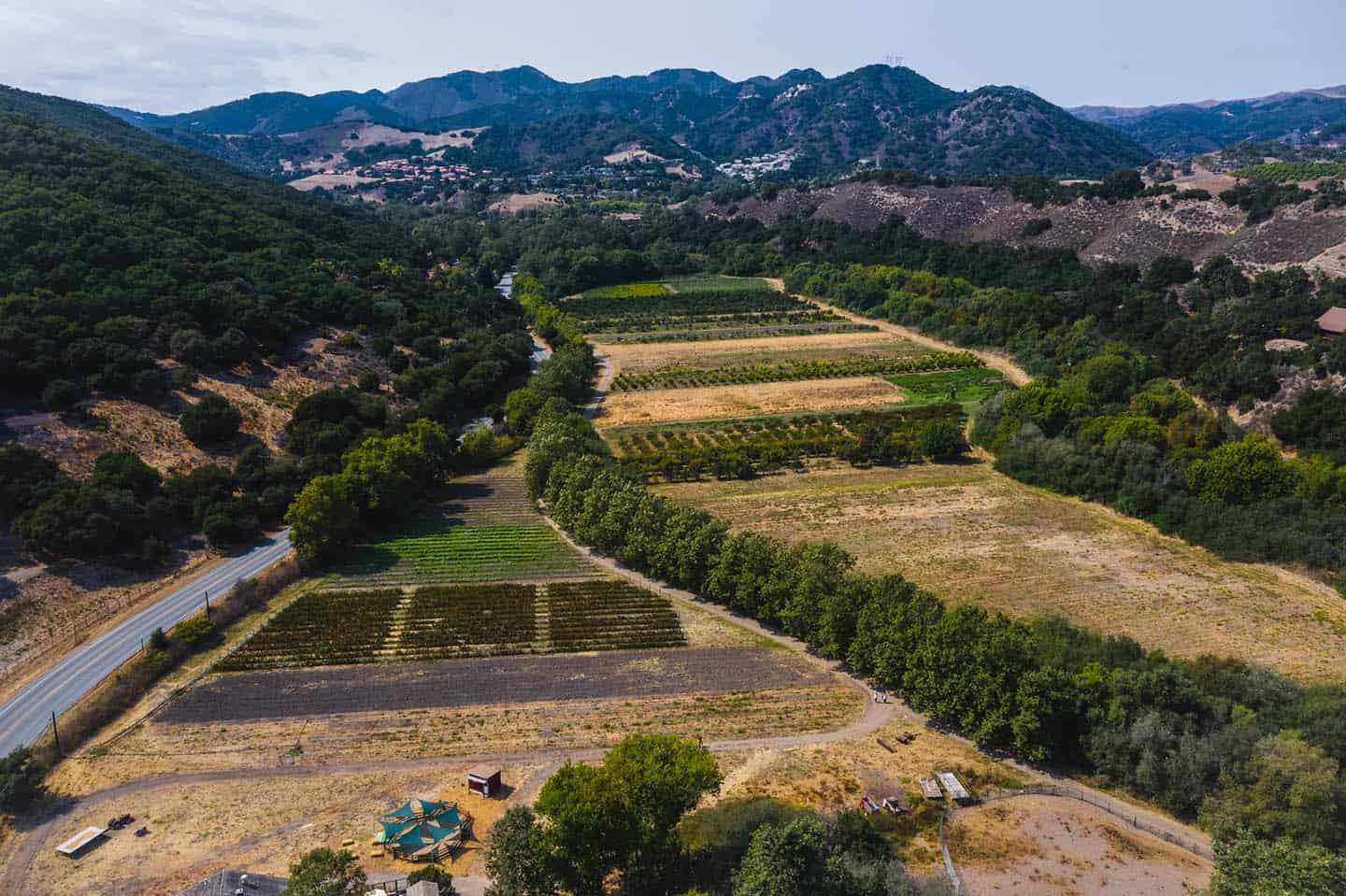 Avila Valley Farm and Market
The Avila Barn provides visitors with a full farmstand experience, including a country market stocked with pantry goods and thoughtful gifts. Check out the market's cookbooks, kitchen gear, spices, jams, and jellies, as well as candies, pies, breads and turnovers. In the fall, take home several varieties of apples and Avila Valley's famous apple cider. Cut flowers, plants, and garden pottery will delight gardeners and garden-lovers, while old-fashioned toys and books enthrall children of all ages. The market is open daily from 9am to 6pm.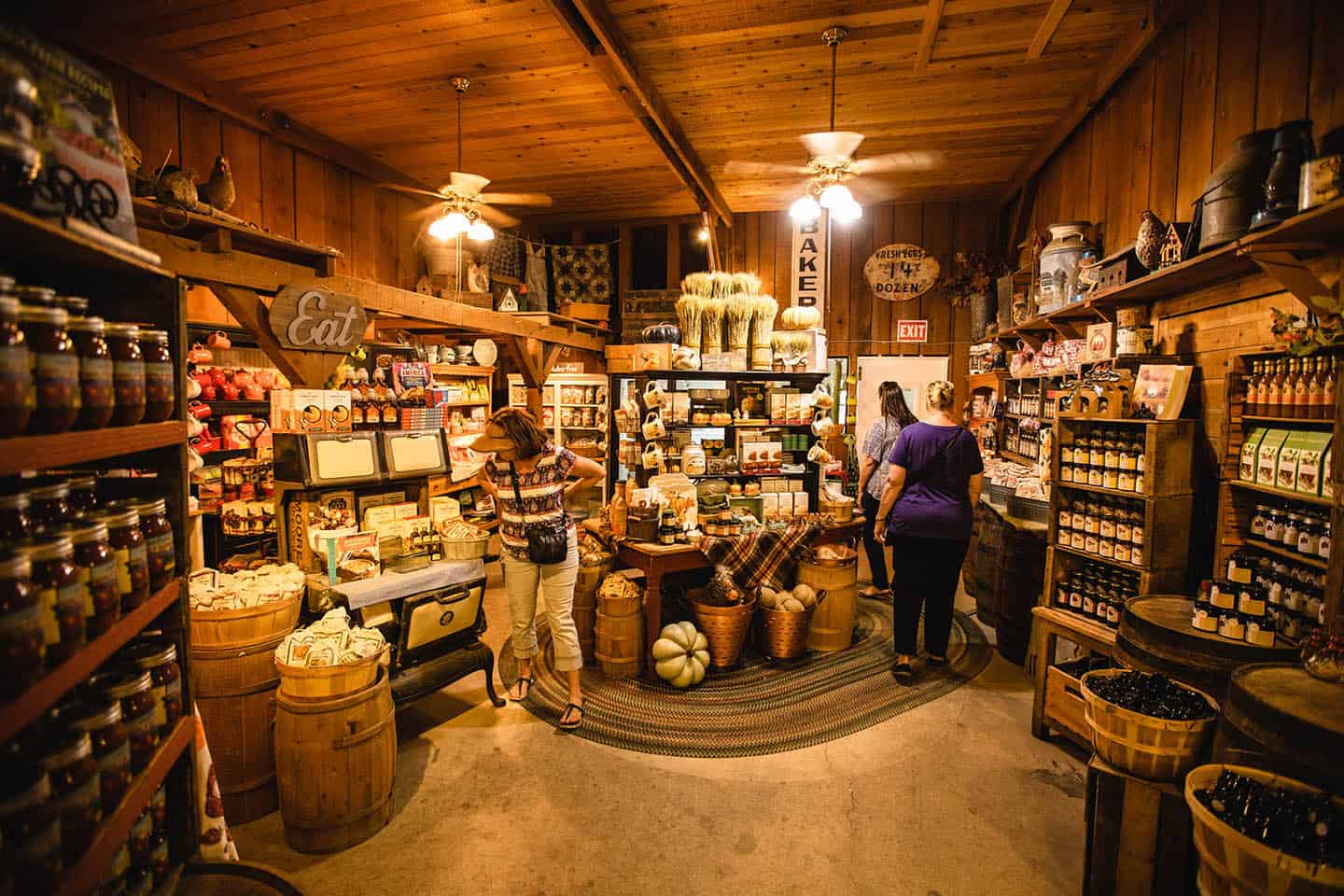 Avila Valley Country Bakery
Putting all that farm-fresh fruit to good use, the Avila Barn bakery produces pies, turnovers, and other baked goods throughout the day. Pick up cookies, quick breads, cobblers, crisps, muffins and cinnamon rolls, or take home one of their par-baked apple pies to finish in your own oven. Fruit desserts are the particular specialty here. Go for traditional pie, French pie, Dutch pie, cobblers, crisps, fruit spreads, fruit butters, and more.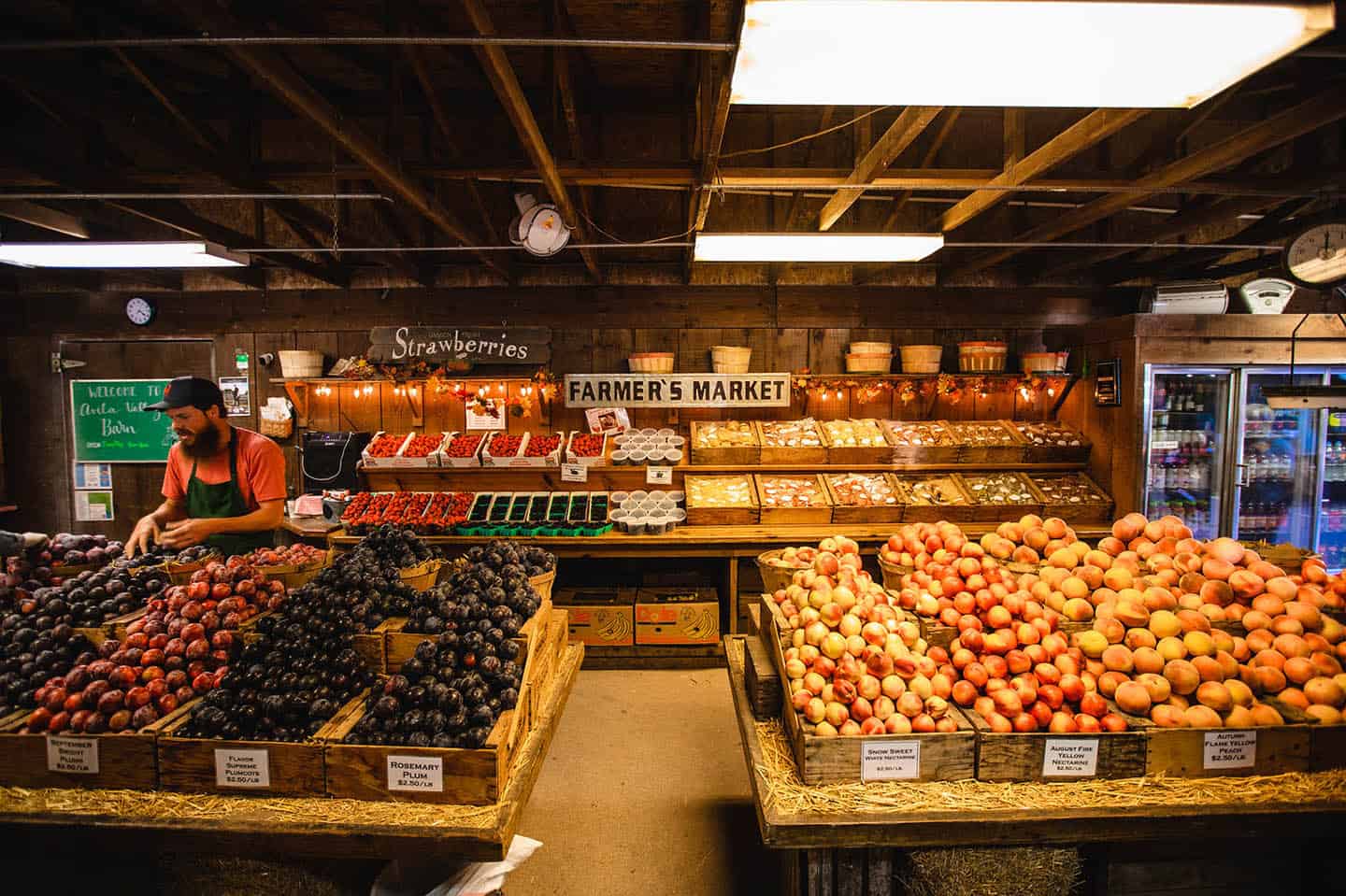 Got a sweet tooth? Walk into the Avila Barn Sweet Shoppe and find plenty to satisfy it! This old fashioned sweets parlor features caramel apples, fresh-pressed apple cider, a wide variety of ice creams, fudge, and barrels of candies. Ice cream is made by SLO Maid Ice Cream, and includes seasonal flavors like Apple Strudel, Caramel Apple, Cinnamon Cream, Eggnog, and Pumpkin. Try the shop's giant crisped rice treats, nut rolls, brittles, honey combs and truffles, or its varied selection of salt water taffies and retro candies. The Sweet Shoppe is open daily from 10am to 6pm.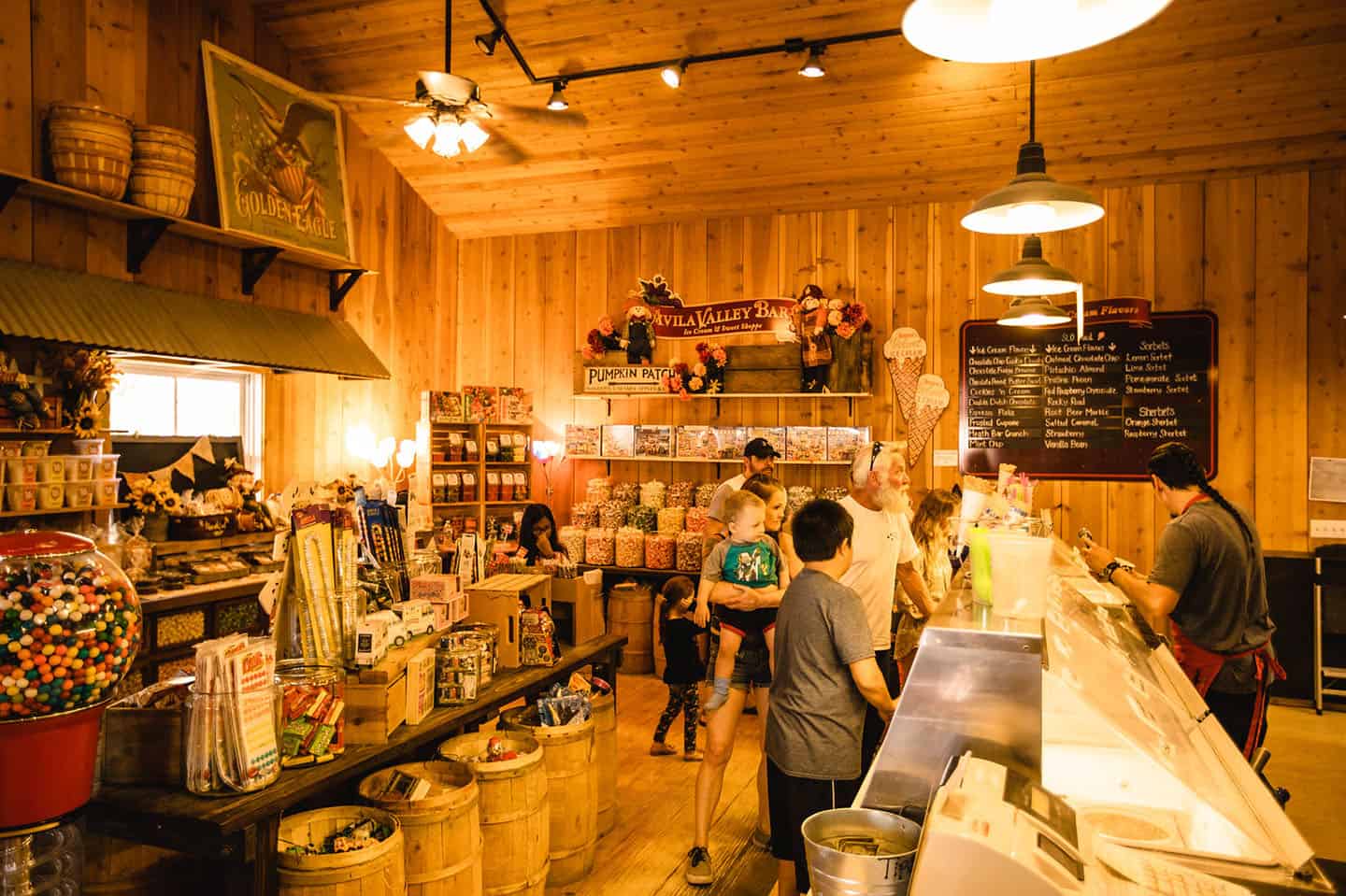 Chicken Shack & Smoke House
Get a taste of down-home cooking at the Avila Valley Barn Chicken Shack & Smoke House. Here, the specialty is expertly-made sandwiches and BBQ items. Go for a Nashville Fried Chicken Sandwich made with farm-fresh slaw and served on a garlic toasted bun with a side of pickles. Or pick up a Smoked Pulled Pork Sandwich, hearty, sweet and delicious. And of course a Smoked Tri-Tip Sandwich is a local must-try delicacy. Hotdogs, chili, scratch-made mac and cheese and smoked artichokes round out the tempting menu. Don't forget to pair your meal with a glass of Gopher Glen Hard Cider, made right there in the Avila Valley. You can also pick up large catering orders for gatherings off-site. The chicken Shack & Smoke House is open Thursday through Monday from 11am to 5pm.
Hot ears of sweet roasted corn await at the Corn Stand, right at the front of the Avila Valley Barn entrance. For four dollars each, you can pick up an ear and dress it with your choice of condiments, available right there at the stand. A little butter, a little salt, maybe even a sprinkle of chili powder—it all makes for the perfect snack while roaming the farm. Bring your corn out while you watch the animals in the petting zoo, or while enjoying a hayride. The Corn Stand is open daily from 10am to 5pm.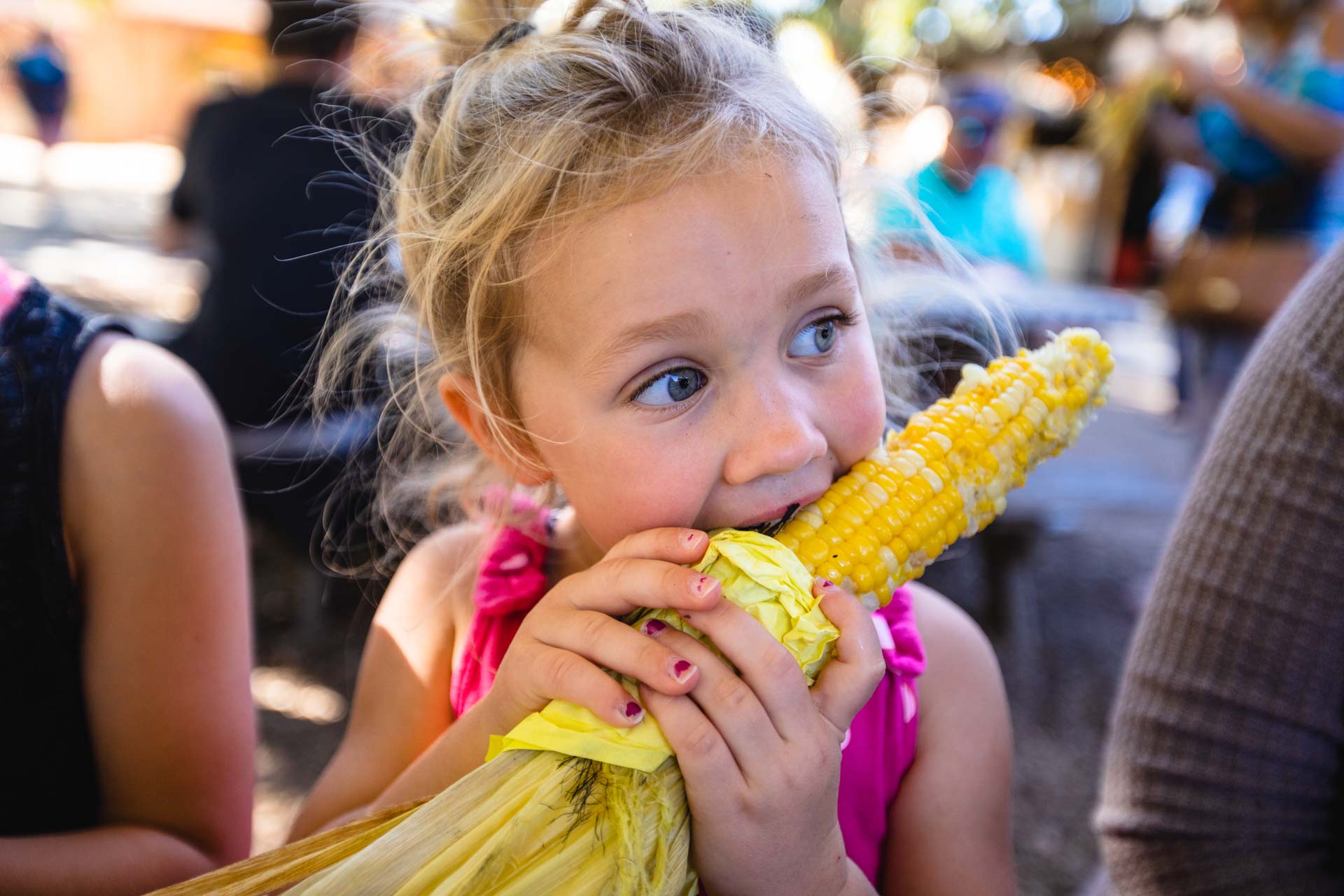 The large stage deck behind the Chicken Shack & Smokehouse makes an ideal spot for live music. Come by on a weekend during the summer for live tunes from artists like Natalay Lola, Katie Chappell, and Brody Wink. These casual concerts take place around mid-day, just in time for lunch. Pick up a sandwich and a cider, listen to live music, and wander the property with the whole family for a perfect summer day.
Want to get into the holiday spirit? A visit to the Avila Valley Barn in December means lots of holiday cheer. Catch the Grinch when he comes for story time on the lawn, along with a cup of steaming hot cocoa. You might also spy Rudolph and the Yeti from favorite old school Christmas movies. Story time and meet and greet happenings occur on Thursdays and Saturdays at the barn, usually the first few weeks of December. You can also pick up your Christmas tree while you're there. Choose from a large selection of different species, as well as poinsettias and wreaths.
One of the country's last drivable piers, the Harford Pier (now Port San Luis Pier) was built by John Harford in 1868. At the time, the 1,320-foot pier was used for exporting San Luis Obispo County products. A narrow gauge railroad to the pier was constructed, which eventually became part of the Pacific Coast Railroad. Today, the pier offers restaurants, a fish market, fishing (no license required!) and plenty of wide ocean views.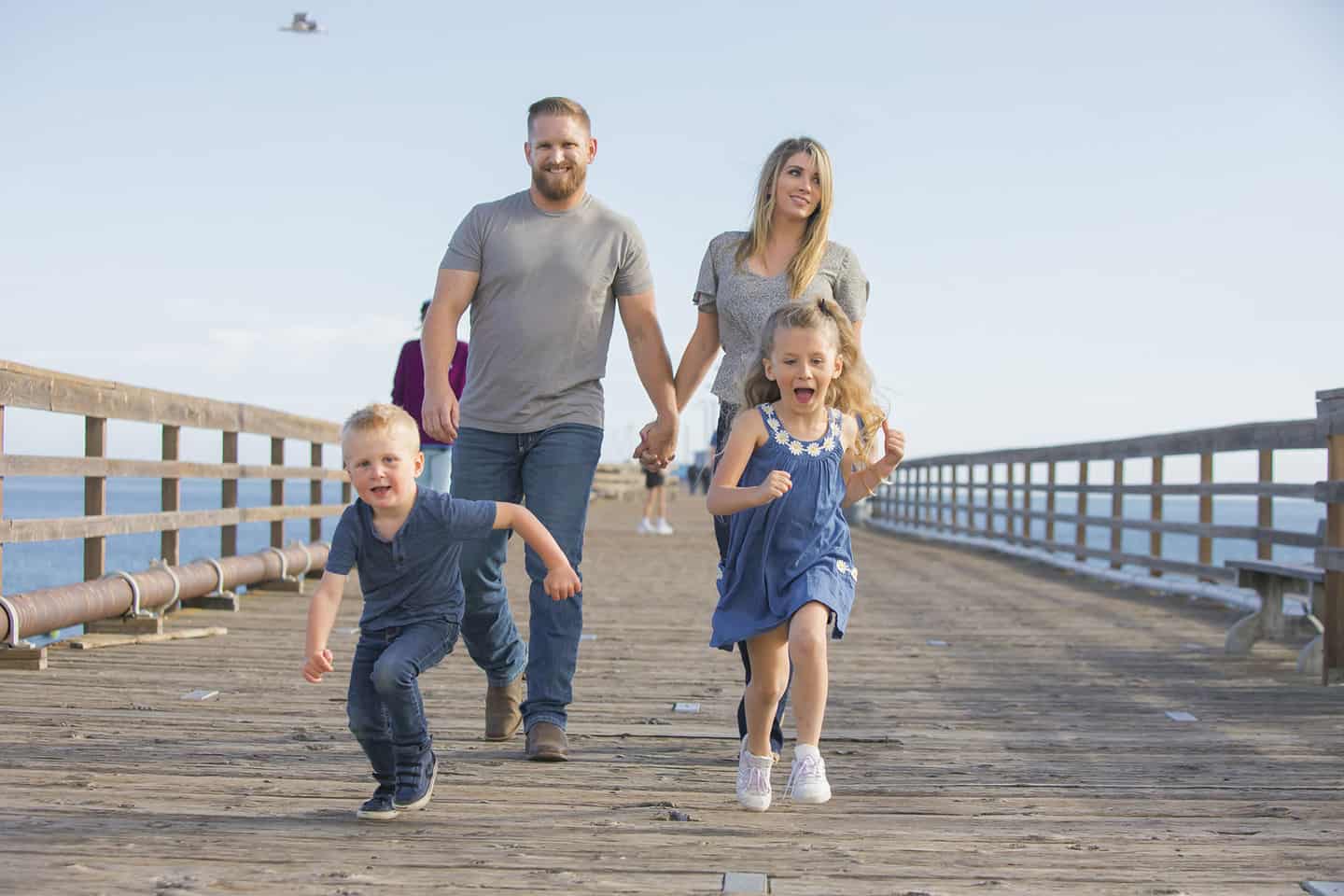 Looking for a taste of Avila Beach? Nearby See Canyon is known for its historic apple orchards and picturesque roadway beneath a canopy of trees. Throughout the year, taste hard cider (as well as wine) at the Kelsey See Canyon Winery. Or, during the fall months, drive out to the See Canyon Fruit Ranch or Gopher Glen Apple Farm to taste ciders and multiple apple varieties.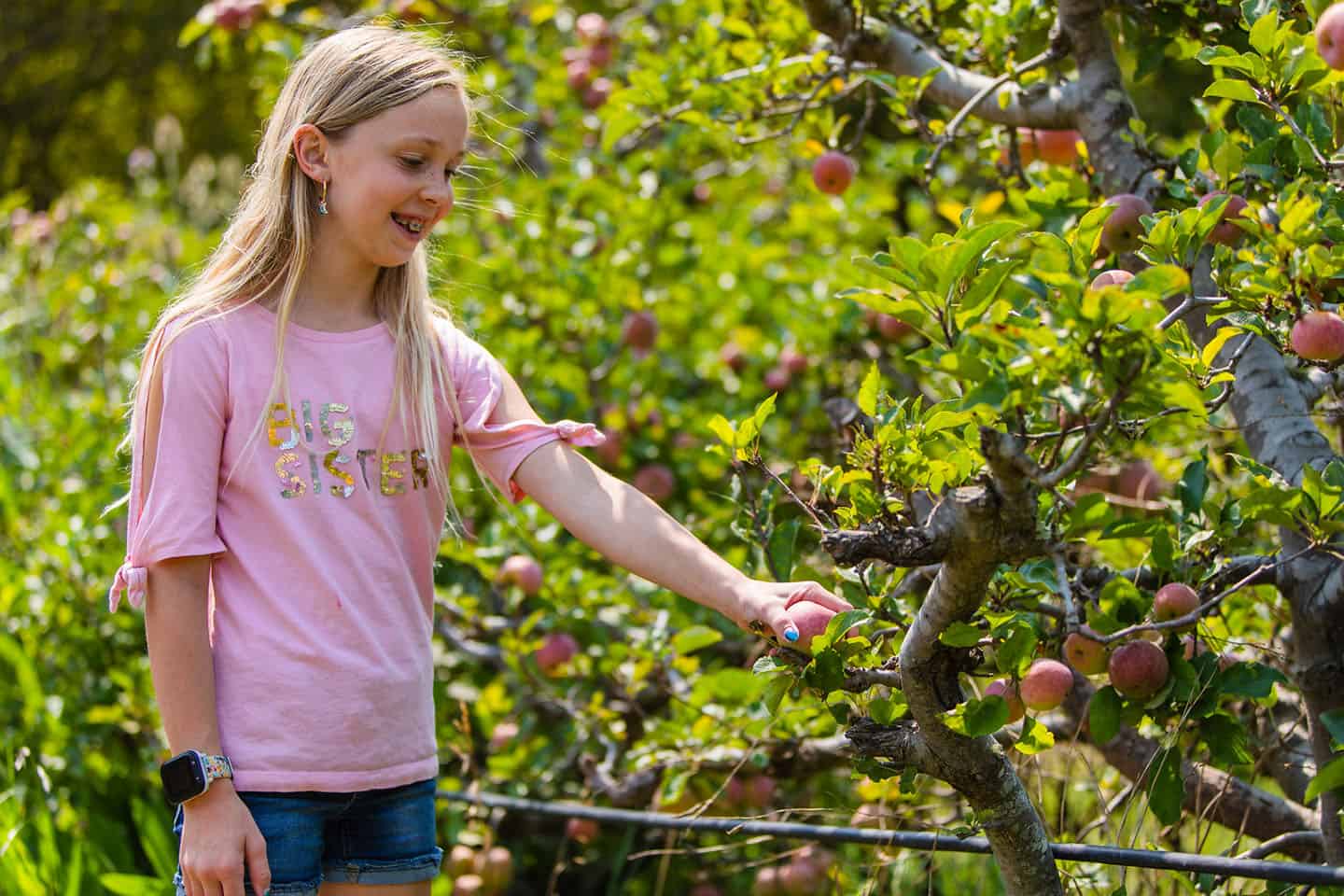 This quaint beach town is known for its boardwalk and shopping and dining options that line it, just steps from the sand. Boutique apparel and gift stores, small wine tasting rooms, and a wide range of restaurants make this a destination worth visiting.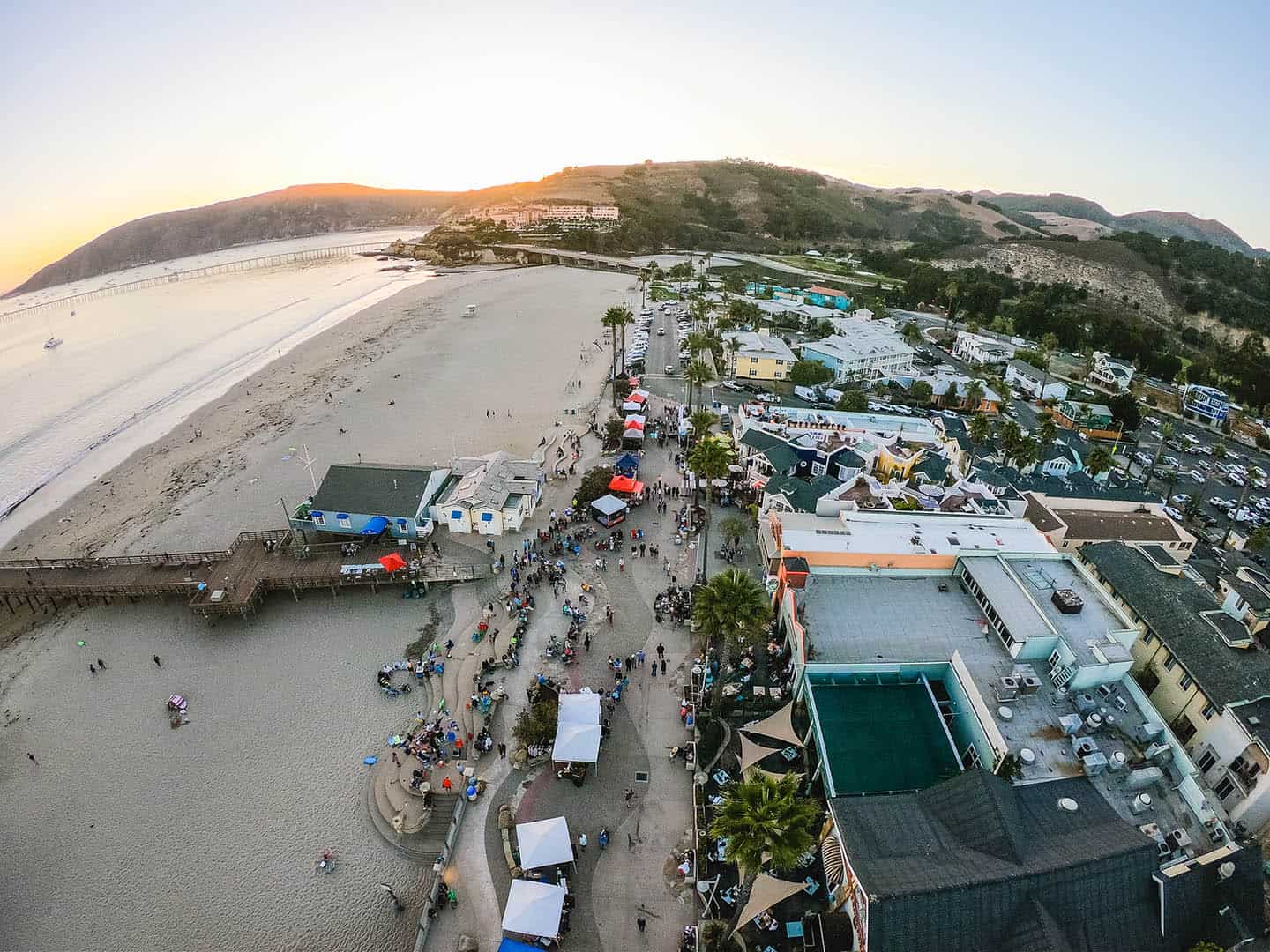 The Central Coast Aquarium provides exposure to sea life through multiple in-house exhibits, touch tanks, and educational programs. Home to 75 species of San Luis Obispo County marine life, the CCA advocates for the health, diversity and cleanliness of local waters.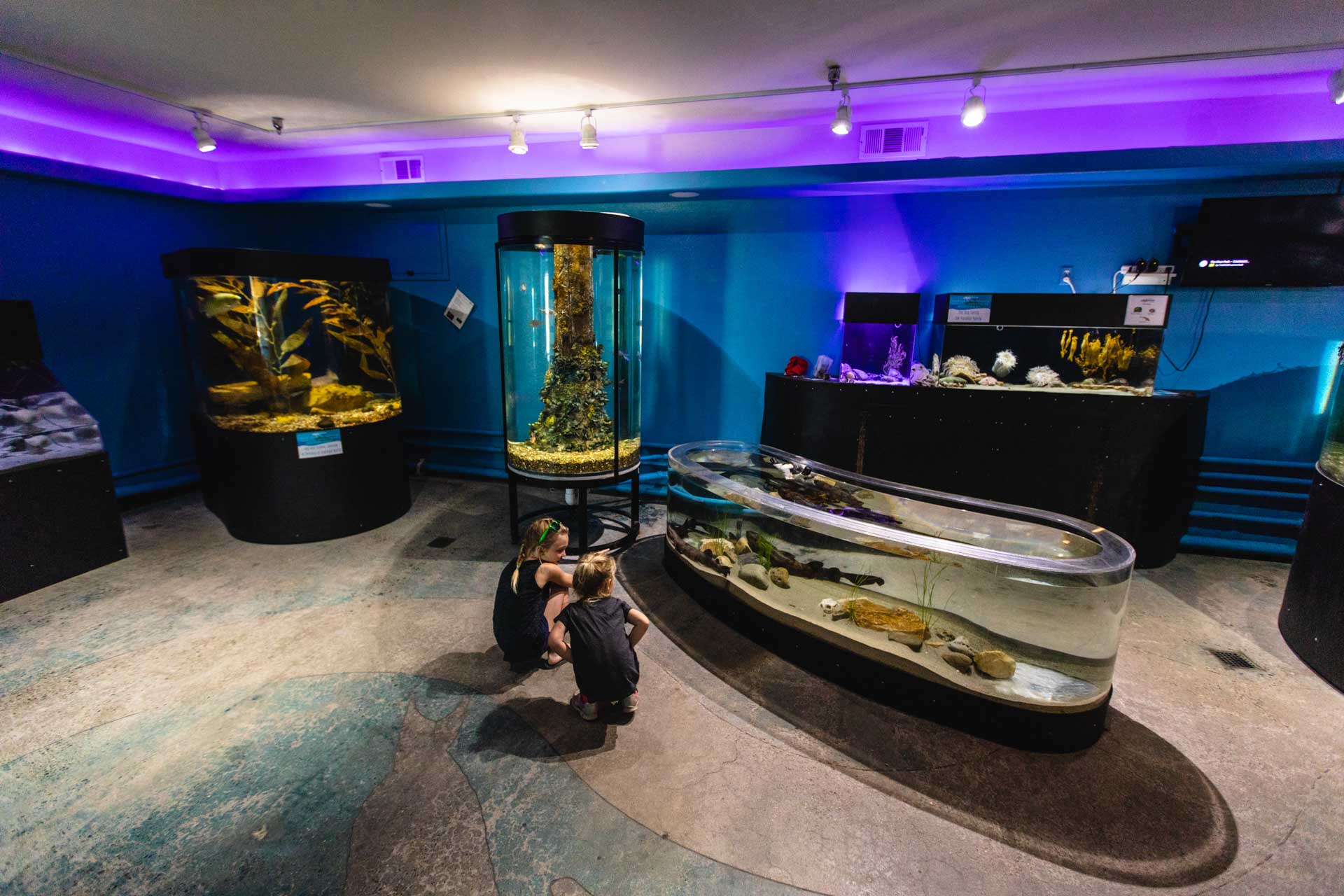 This pleasant "city-to-the-sea" pathway offers a 3-mile round-trip trail through leafy sycamore and oak trees to the ocean. Park near the Avila Barn, then walk, run, or ride your bike over easy terrain into the town of Avila Beach.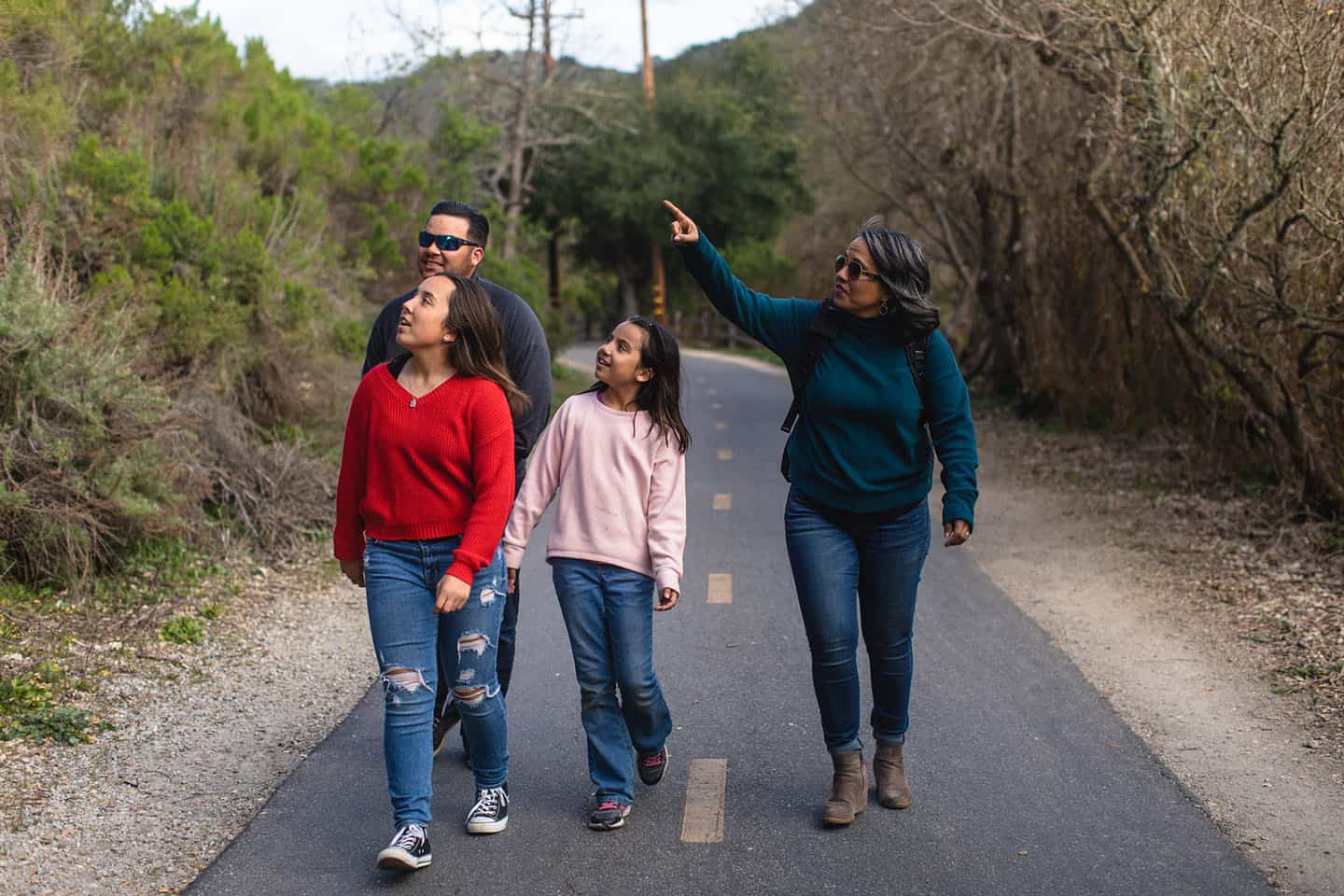 Take the charming Avila Beach Trolley for free from the Avila Barn to Port San Luis, the Bob Jones Bike Trail, and other attractions. The trolley also travels a scenic route to Shell Beach and Pismo Beach lodging properties, and runs on Friday nights for the popular Avila Beach Farmers' Market. The trolley runs Saturday and Sunday in spring and fall, as well as Thursday and Friday during the summer.