Every October, the seaside hamlet of Cambria comes alive with a celebration of the harvest unlike any other. The annual Scarecrow Festival includes plenty of fall festivities, including a trail of handmade scarecrows displayed throughout the town's East and West Villages. 
The Cambria Scarecrow Festival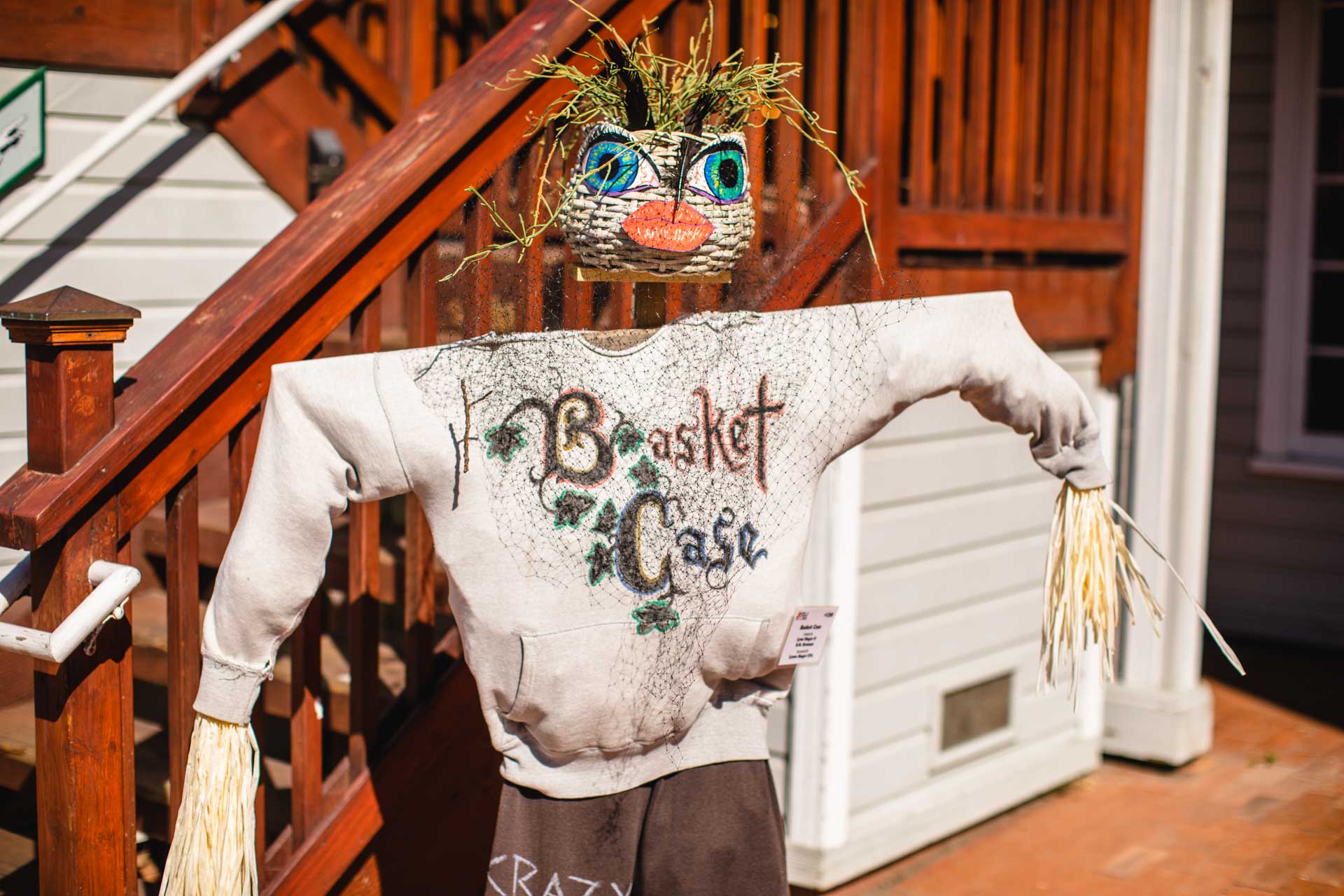 The first scarecrow festival took place in 2009, with 30 scarecrows lining the streets of Cambria's East and West Villages. Since then, the event has expanded to include 500 scarecrows, crafted by hand by businesses, students, and individuals throughout Cambria. (That's about 1 scarecrow for every resident in Cambria!) Ranging from cute and charming to spine-tingling, the scarecrows attract thousands of visitors to town each year.
The heart of the Scarecrow Festival is the scarecrows themselves. These unique works of art are made by community members and displayed throughout the town from October 1 through 31. Before and during the month of October, a number of events are open to the public to celebrate the season and support the festival.
Harvest Festival
Held on the grounds of the Cambria Historical Museum, the annual Harvest Festival brings old fashioned fun to one and all. The free event features live music, pumpkin decorating, face painting, family activities, art, rootbeer floats, taffy, and…scarecrows! Come to the coast for a traditional harvest celebration that harkens back to simpler times.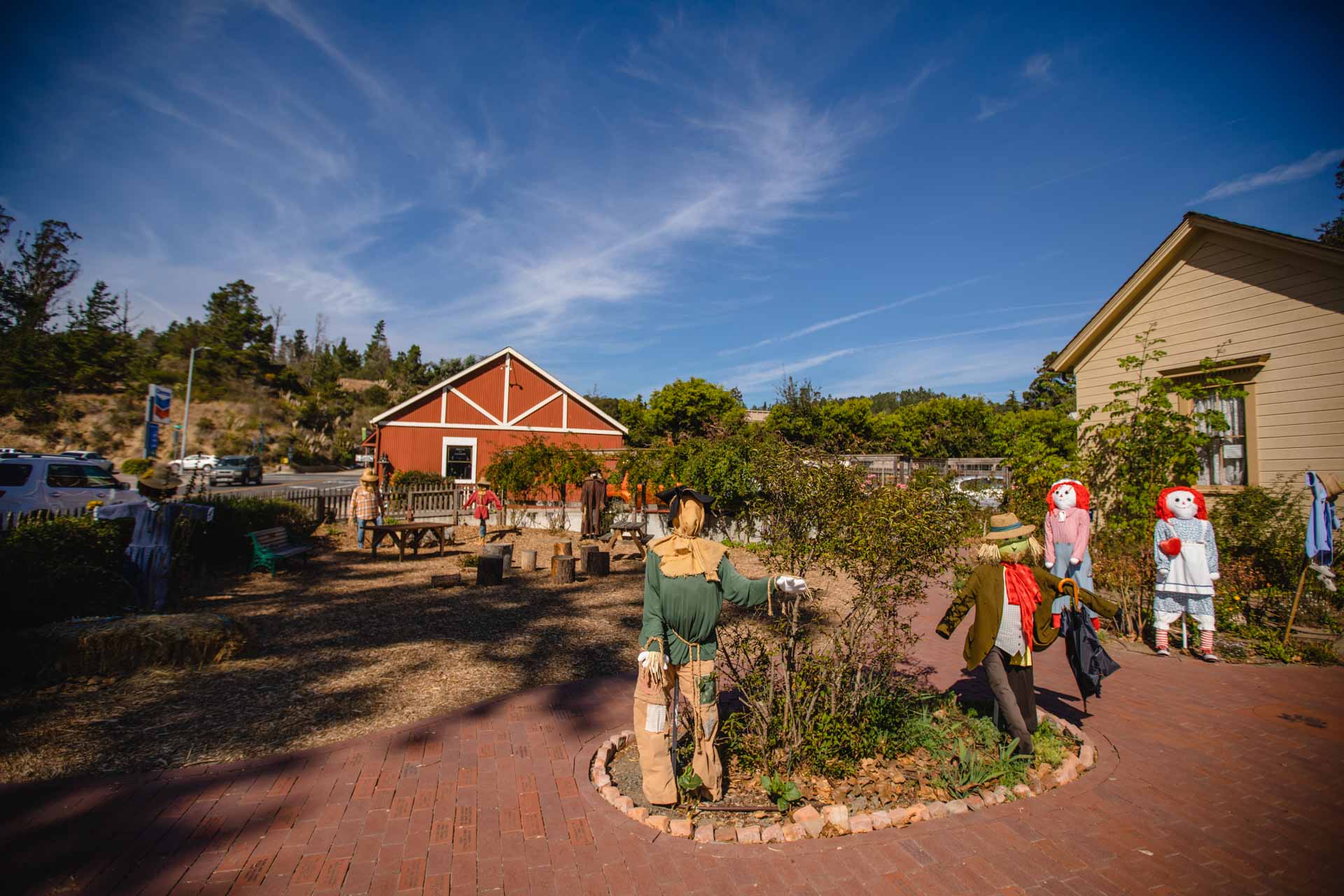 Salute to Scarecrows: Starlit Celebration of Wine & Food
As the annual Scarecrow Festival nears its end, the organization will hold a celebration of wine and food on Saturday, October 30th from 6pm to 8pm. Costumes are encouraged and there will be live music and raffles for guests. There will be food from Cambria Pines Lodge, Linns, Madeline's, Moonstone Beach Bar & Grill, and Robin's. There will also be drinks from 927 Brewery, Bassetti Vineyards, Black Hand Cellars, Cutruzolla Vineyards, Cayucos Cellars, Daou Family Estates, Harmony Cellars, Moonstone Cellars and Stolo Family Vineyards.