Road cyclists, mountain biking enthusiasts, and recreational free-wheelers have a lot of terrain to enjoy in San Luis Obispo. This city took top honors as the #1 city in America for bicycling, awarded by PeopleForBikes, a nonprofit that promotes cycling. Moreover, SLO achieved Gold Level status as a bike-friendly community by the League of American Cyclists. In other words, this is a terrific place to be on two wheels — and not just for grownups. On Downtown SLO Farmers Market nights, a monthly family-friendly bike parade called Kiddical Mass takes place starting at Mitchell Park. Kids and kids-at-heart take to the streets for a safe and fun ride that ends up at Farmers Market. 
Recreational cyclists can enjoy routes like the Railroad Bike Path, Madonna Bike Path, and Bob Jones City-to-the-Sea Bike Trail. But San Luis Obispo is set up for cyclists to enjoy city streets, as well. Expect a lot of bike lanes, protective dividers, and bike-priority streets across the city. You'll also find lots of bike racks and safe spots to park. Many hotels rent bikes to guests, and bike shops keep everyone's wheels in tip-top shape. 
With all this cycling going on, San Luis Obispo has many organized clubs where cyclists can meet up and ride. For instance, the SLO Bike Club schedules weekly rides across all of San Luis Obispo County, and the SLO Randonneurs also head out regularly for long-distance rides. And while not a club, Cycle Central Coast offers some of the area's best GPS routes. These include rides that stretch from Highway 1's southern end near Oso Flaco Lake up to the Gateway to Big Sur.
Explore Cycling through San Luis Obispo
Tour Historic SLO by bike
Cycle back through time on a 4.3-mile loop through San Luis Obispo's historic districts. Designed by the San Luis Obispo Bike Coalition with help from the SLO Bicycle Club, this leisurely tour takes in historic sections of town. Roll through Chinatown to see the iconic Ah Louis Store, then to Mission San Luis Obispo de Tolosa, established in 1772. Grab ice cream at The Creamery, where SLO County dairy farmers sent their milk, butter and cheese for distribution from 1910 to 1974. (Today it is a public market.) Then travel to SLO's historic JapanTown, where the city's Japanese residents lived until the internment in 1942. Have a seat on the memorial bench in the serene Japanese-style pocket park, then ride through Meadow Park, the site of a historic racetrack. In the Railroad District you'll find the SLO Railroad Museum, the quaint Amtrak station, and a statue memorializing the "Iron Road Pioneers." Pass the stately Victorian and Queen Anne-style homes on Buchon Street before ending at the Dallidet Adobe, site of SLO County's first commercial winery.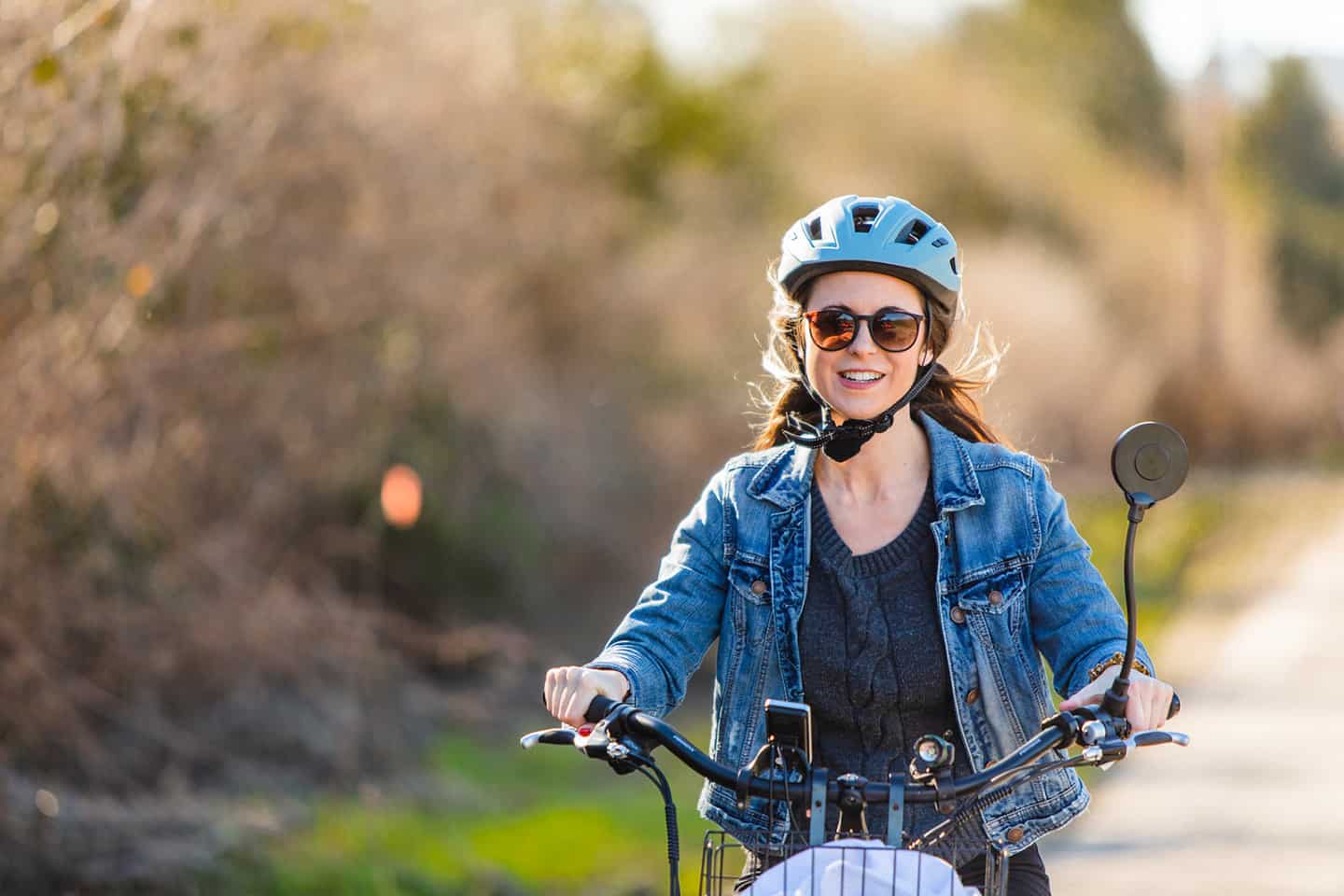 Mountain Biking West Cuesta Ridge
If ever there was a playground for MTB enthusiasts, the West Cuesta Ridge Mountains are it. This popular destination includes public land north of Cal Poly University and a wedge of the Los Padres National Forest. It is a huge area, comprising a total of 41 MTB trails (primarily all-mountain and downhill) with a little something for everybody. Expect bigger, more advanced trails at the top of the ridge in the National Forest. These include Shooters, Botanicals, Morning Glory and more, which tend to be rocky and loose. Further down, the trails are less rocky and less advanced. Definitely check out "The Eucs," a skills park among the eucalyptus trees where riders can enjoy freeriding over jumps, berms and more. If you're looking for a longer challenge, start at the West Cuesta Ridge trailhead, just off Highway 101 southbound. Take Old Stagecoach Road to TV Tower Road and ride all the way to Cerro Alto Peak, between Morro Bay and Atascadero. Need a ride? Schedule a bike shuttle to the top of West Cuesta Ridge a few days in advance with Bike Church Shuttles, a cyclist taxi service.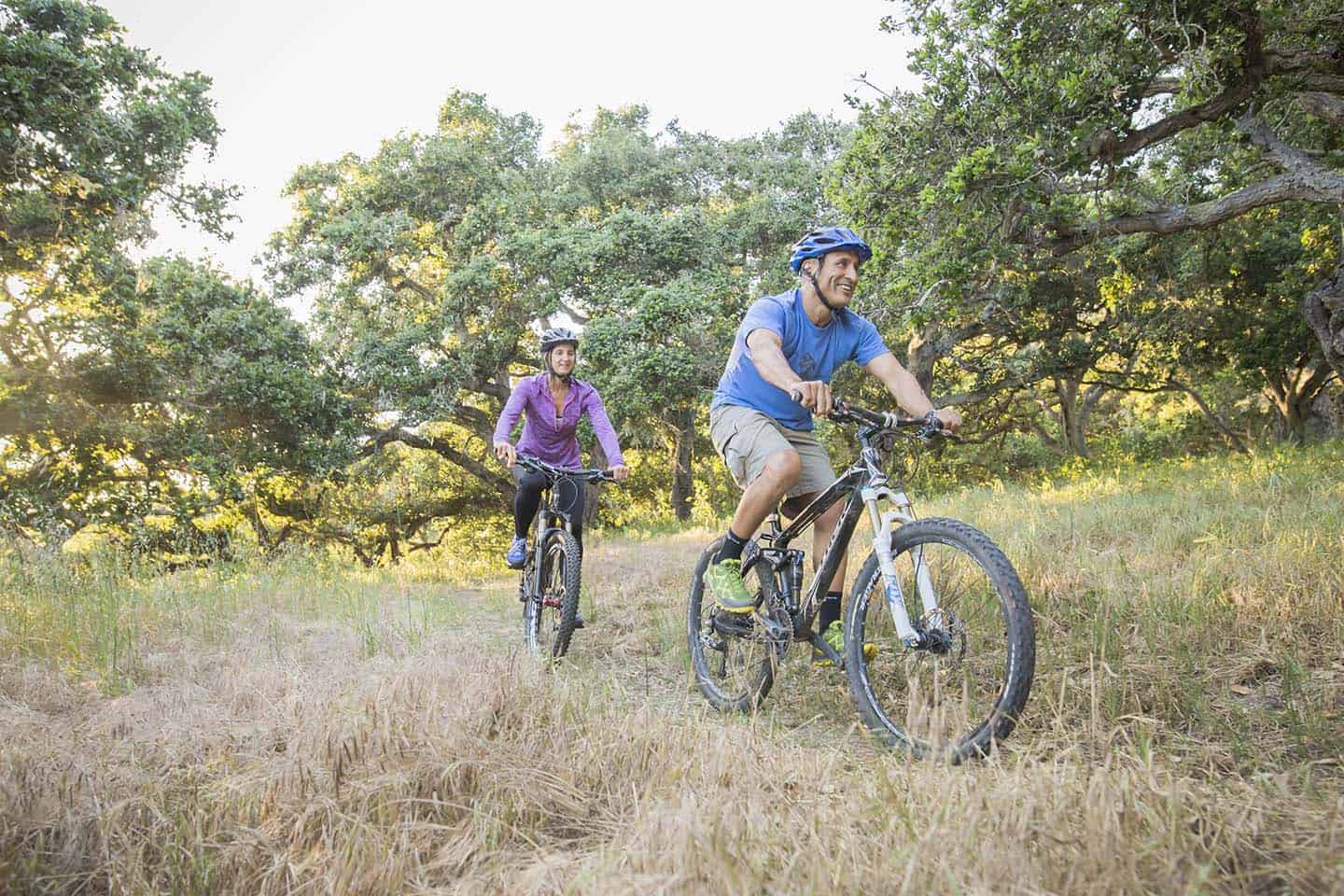 Bike Shops in San Luis Obispo
San Luis Obispo has a bike shop for every kind of rider, every kind of bike, and every kind of fix. For MTB enthusiasts, have a look at Art's Cyclery, located on Short Street behind Trader Joe's. Expect service and sales here, including a full line of turbo e-bikes from Specialized. Another MTB-friendly shop lies closer to Cal Poly campus at Foothill Cyclery. This retailer features everything from mountain bikes and cargo bikes to electric bikes — plus servicing. On Monterey Street near downtown SLO, Cambria Bicycle Outfitters offers a large retail selection, and has an even bigger warehouse in Paso Robles. At Wally's Bicycle Works on Bonetti Drive (near Tank Farm Road), the focus is high-end road bikes, gear, and service. And if you can't find what you're looking for — or if you need to save cash — visit the SLO Bike Kitchen. Located right downtown, this spot sells refurbished and rebuilt bikes, and offers public space, tools, and expertise for working on your bike.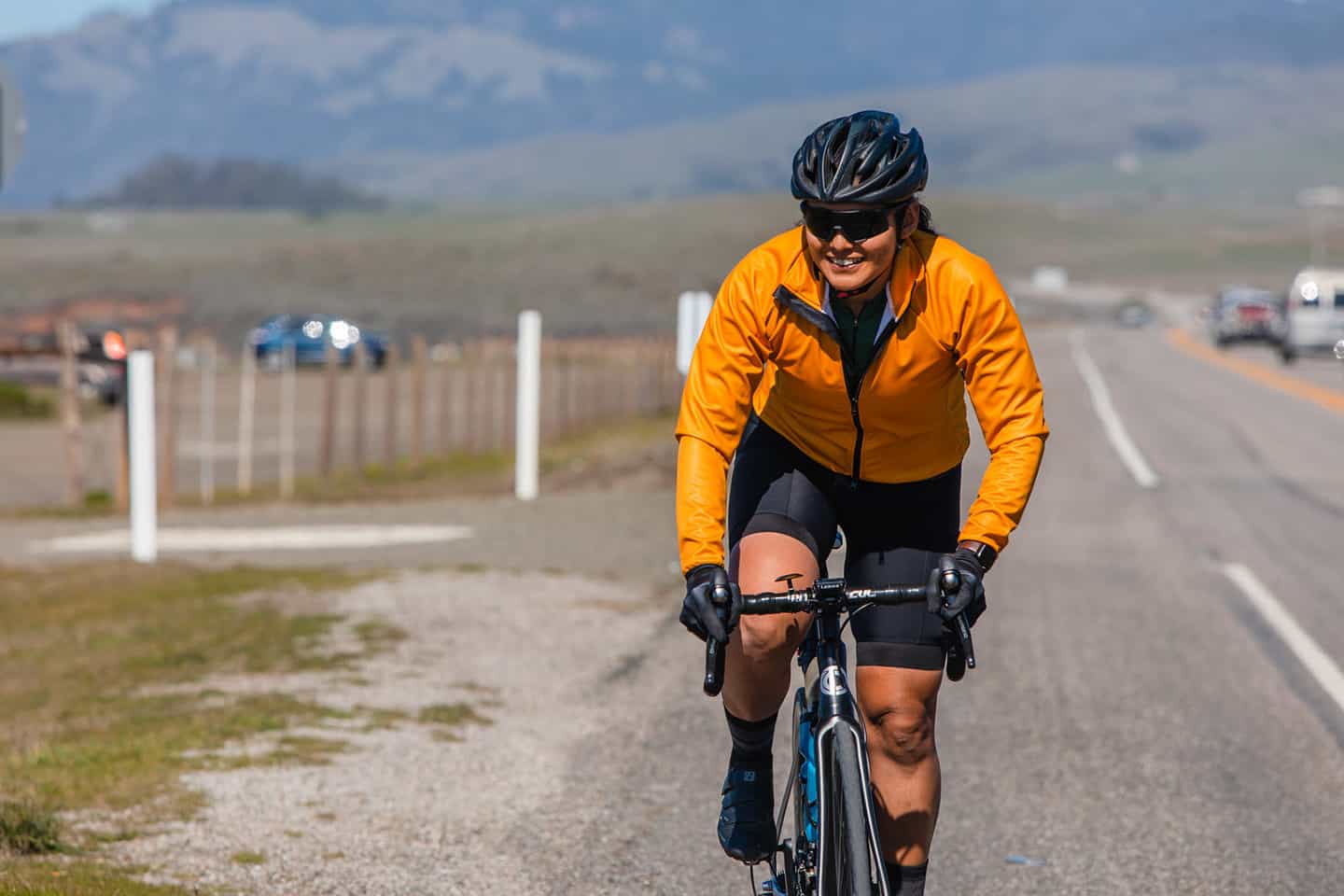 A popular trip for road cyclists, the Pacific Coast Bike Route travels the entirety of the West Coast. The ride begins in Vancouver, then winds down through Washington, Oregon, and California to the U.S. border with Mexico. From the north, after the Pacific Coast Bike Route cruises through Big Sur at the north, it rolls through SLO. The PCBR follows Highway 1 as it becomes Santa Rosa Street into downtown San Luis Obispo. Then it turns onto Higuera Street and heads into Avila Beach by way of the Bob Jones Bike Trail. The PCBR meets up with Highway 1 soon after and travels through the farmland of Nipomo, before continuing south. Altogether, the Pacific Coast Bike Route covers 1,800 miles, mostly within view of the ocean and coastline. While it's a treat to travel the whole length of the PCBR, our stretch of Highway 1 is a highlight. Enter at the Gateway to Big Sur, roll through SLO, and wind your way down the coast to the Nipomo Dunes. If all you have is a day or two, riding this section of the PCBR is a delight.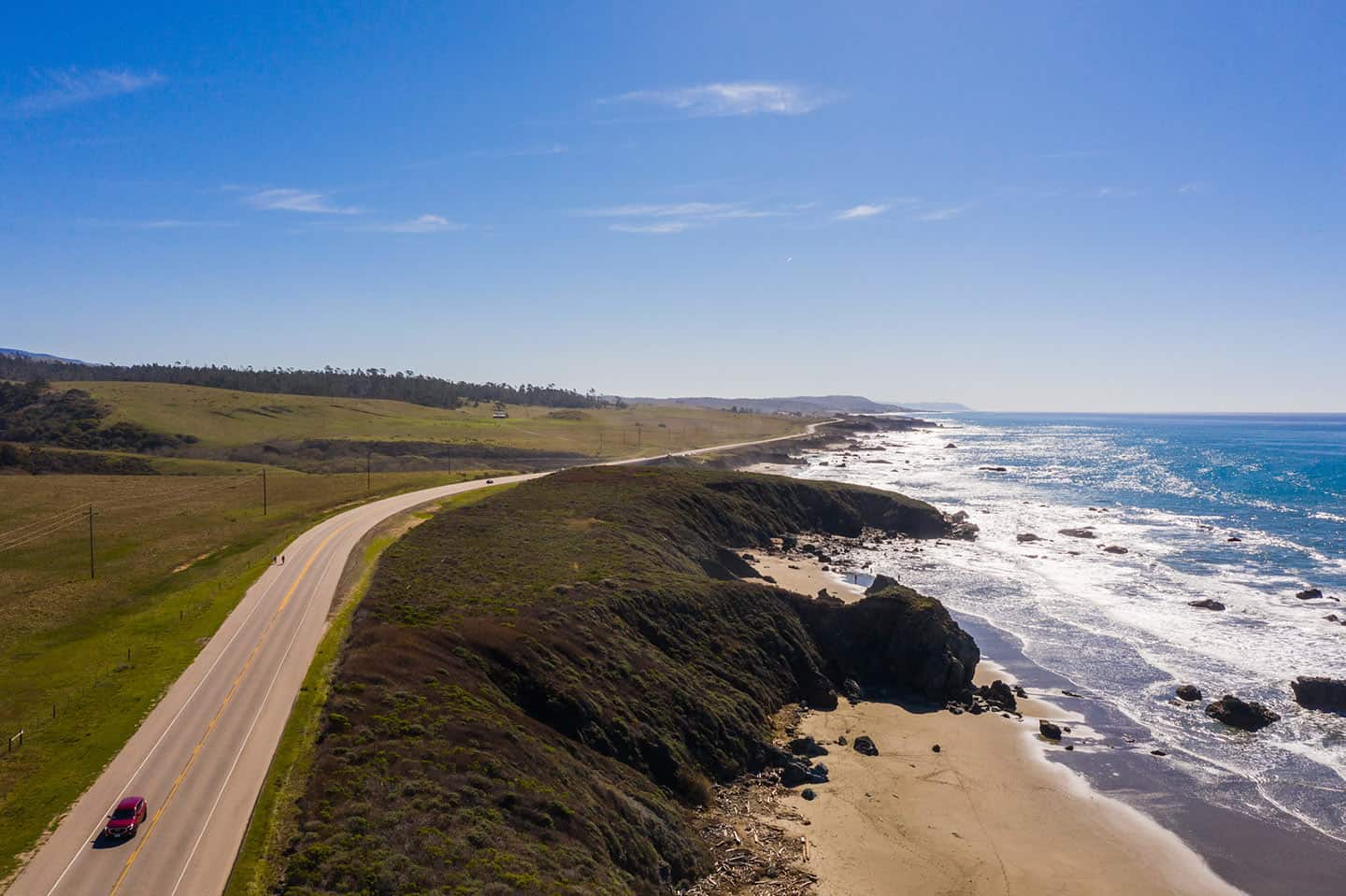 Looking for something more, outside SLO's city limits? Generally speaking, cyclists tend to ride through San Luis Obispo on their way to more popular routes in the area. Use it as a starting spot for your trip, or just stop by to pick up lunch or take a break. The routes below radiate out from SLO and pass wineries and rolling vineyards, dunes and bluffs, quaint seaside towns, and dramatic coastal vistas. Plus, along the way, you can sip and purchase wine, dine on farm-to-table cuisine, swim, surf and sunbathe, and see wildlife up close. The activities, views, and routes are endless here — and the destinations (and roads) are uncrowded. Cycling really is one of the best ways to travel this scenic stretch of Highway 1, and San Luis Obispo is a terrific stopover or launching point. Find yourself a good place to park and a breakfast burrito, and you're ready for an epic day on two wheels.
What's your varietal: pinot noir or chardonnay? These are just two of the grapes you'll see growing along the route through Edna Valley wine country, south of San Luis Obispo. Start in SLO on Broad Street, then head south and ride 5 miles before turning left onto Biddle Ranch Road. This is the heart of Edna Valley, home to beloved wineries like Saucelito Canyon, Wolff Vineyards, Baileyana, Edna Valley Vineyards, and many more. Stop by for a tasting, a picnic, or boutique shopping, or just pass by and enjoy the vineyard views. Keep it within the confines of Broad Street/Hwy 227, Biddle Ranch Road and Orcutt Road, or take it further. You can ride low-trafficked Orcutt Road all the way to Talley Vineyards in Arroyo Grande, or even out to Lopez Lake. Alternatively, take Broad Street/Hwy 227 to Price Canyon Road and roll all the way into Pismo Beach.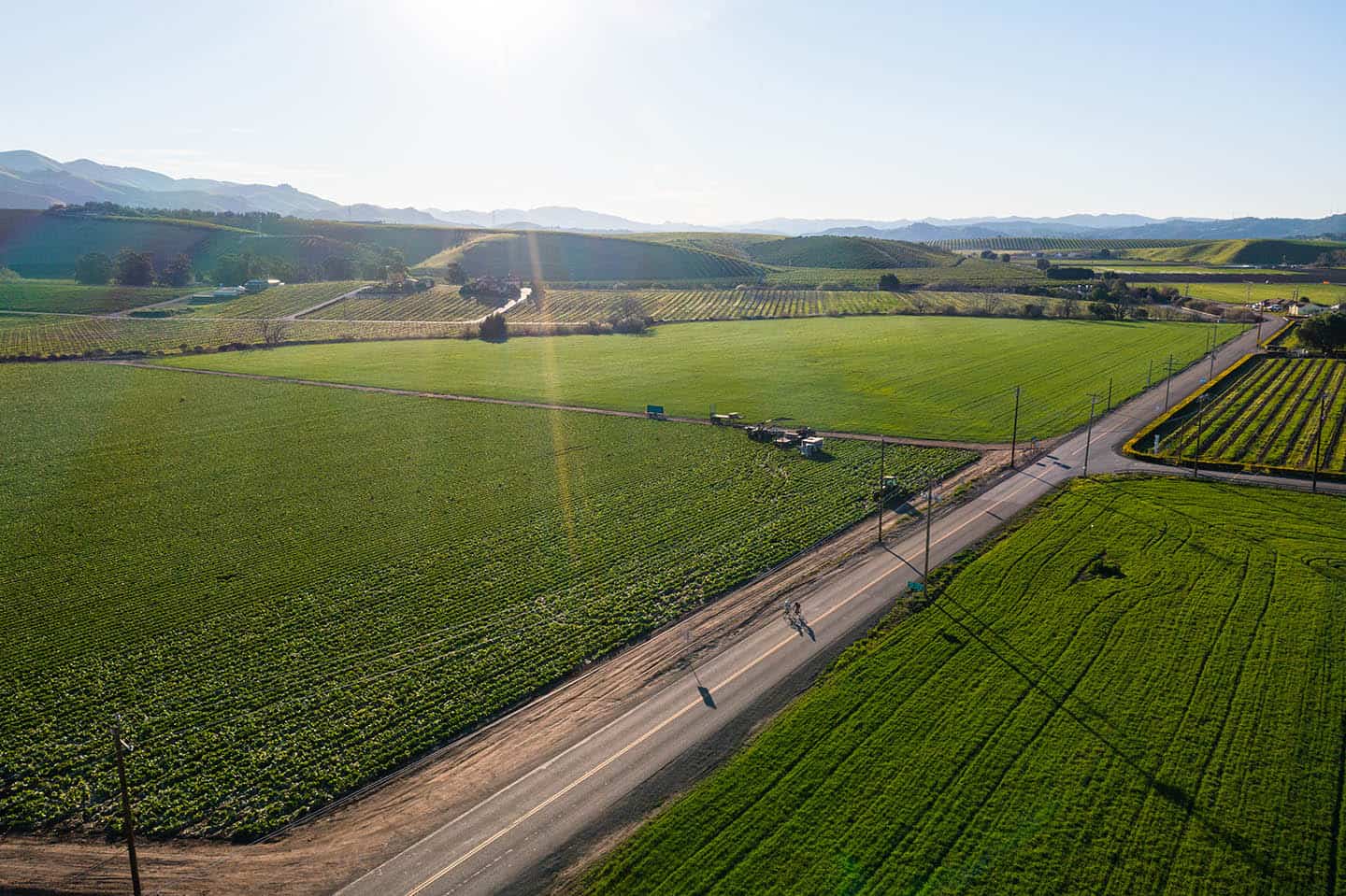 Into Los Osos-Baywood Park
The coastal charm and laid back culture of Los Osos lure cyclists out of San Luis Obispo via Los Osos Valley Road. From downtown SLO, take the Madonna Bike Path to Madonna Road, and turn right at Los Osos Valley Road. Ride west for 9 miles toward the coast, enjoying the flat terrain and views of the Nine Sisters, family farms, and marshes. Stop into Los Osos for lunch or coffee, then continue out to Montana de Oro State Park, one of the largest and most diverse parks in California. Situated on a wide swath of dramatic coastline, Montana de Oro is a scenic destination for road cyclists as well as mountain bikers. In fact, this sprawling state park is known for some of the best MTB trails in the area. Want to do both? Drive to Montana de Oro, ride your road bike to SLO, then head back to take on the MTB trails on your mountain bike.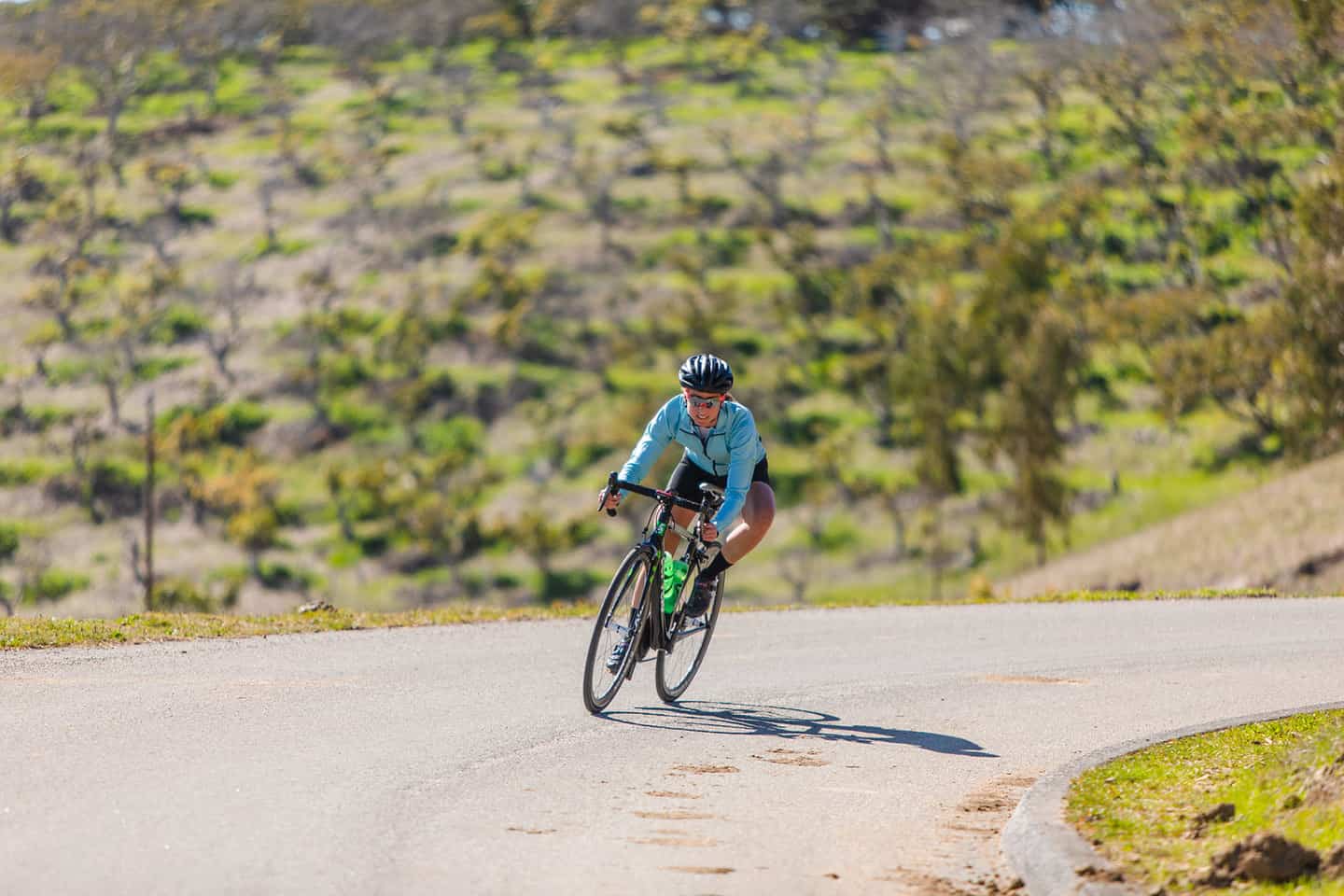 Passionate cyclists have persisted for decades to build a safe and scenic route that leads from downtown San Luis Obispo to Avila Beach. The result is the City-to-the-Sea Bike Trail, which begins on Higuera Street in downtown SLO. The route comprises several different segments, starting with the downtown SLO corridor. Ride Higuera Street west, crossing the city limits and passing through rural farmland. After 4.5 miles, the road dips beneath the Highway 101 bridge, right at the entrance to the Johnson Ranch Open Space trailhead. Continue on to Ontario Road and ride another 2.8 miles, past San Luis Bay Drive to the Bob Jones Bike Trailhead. Turn onto the paved path through a canopy of sycamore trees for 1.5 miles, and you'll find yourself in Avila Beach, right at the shoreline. Altogether, this route covers 10 miles and includes the potential for lots of fun stops. Try Woodstone Market for a tasty salad, wine tasting in Avila Beach, and frolicking in the waves.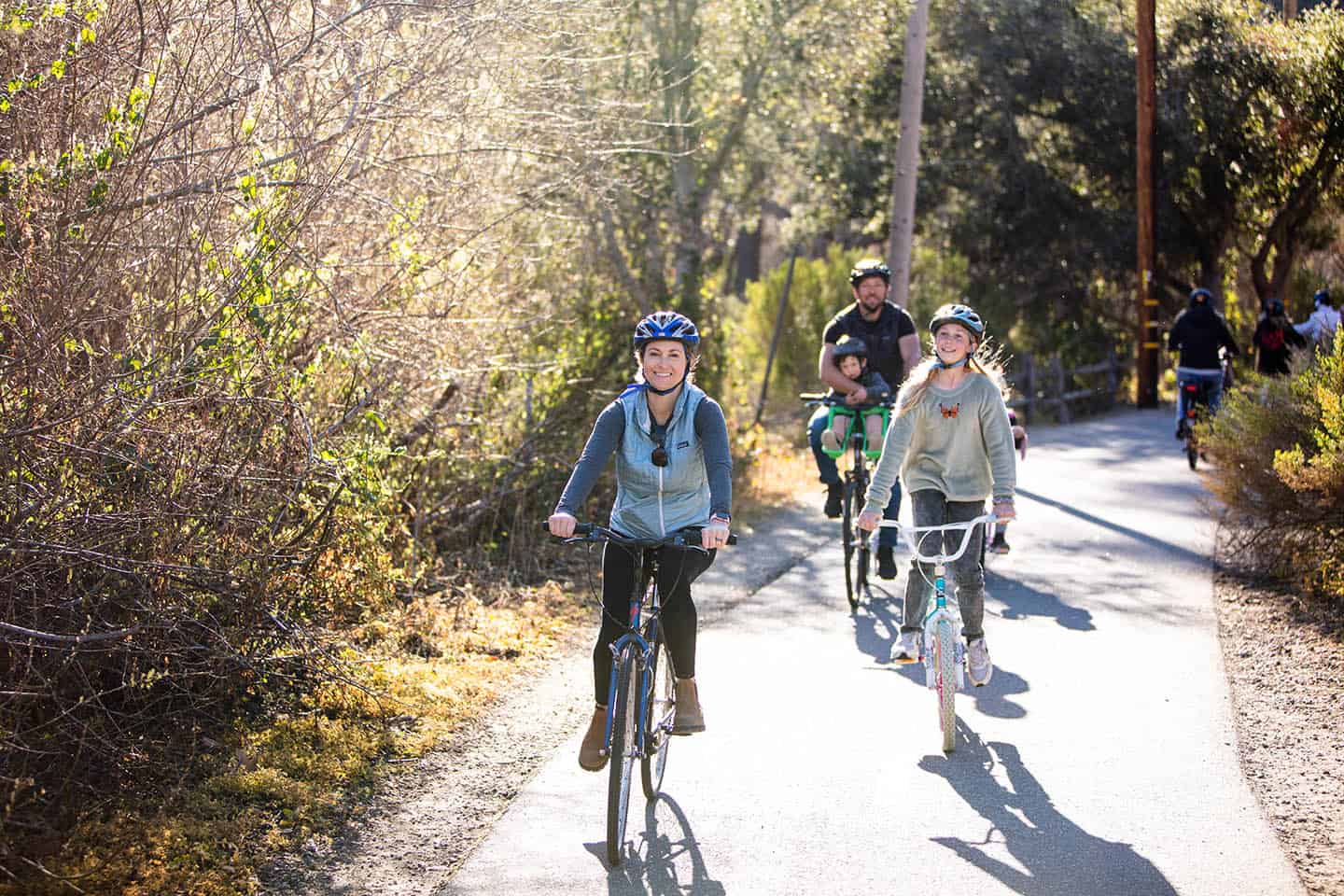 For a hit of pure coastal beauty, nothing beats a ride up Highway 1 to Ragged Point, the Gateway to Big Sur. From San Luis Obispo, take Santa Rosa Street/Highway 1 north. You'll pass by historic farmlands and several of the Nine Sisters peaks before the landscape opens to the ocean in Morro Bay. Follow Highway 1 the whole 57 miles up to Ragged Point, or stop at one of the quaint coastal communities along the way. Explore downtown Cayucos, with its antique shops, cafes, and historic pier, or pull over to walk the winding Estero Bluffs or Harmony Headlands. Take time for a slice of Olallieberry Pie at Linn's Restaurant in Cambria, or hunt for seaglass at Moonstone Beach. In San Simeon, W.R. Hearst Memorial State Beach beckons with its quiet cove and informative Coastal Discovery Center. And Mr. Hearst's Spanish revival estate, Hearst Castle, welcomes visitors in, just across the road. Ride the ups, downs, twists and turns of Highway 1 that follow, perhaps stopping off to see the Elephant Seals or Piedras Blancas Lighthouse. At the end, park at Ragged Point Inn and Restaurant, grab an ice cream and take in the "Million Dollar View" before heading back. Bonus: Take a look at Cycle Central Coast for more cycling routes that tackle Highway 1 and beyond. They offer itineraries from Avila Beach to Ragged Point, and even east to Paso Robles Wine County.