Grab the reins! Riding a horse amidst the beauty of coastal San Luis Obispo County can be a transforming experience. Get saddled up and discover a whole new perspective on our special stretch of Highway 1, from equestrian trails to vineyards. And in Oceano and neighboring Pismo Beach, find several options for riding horseback on the beach. Nothing compares to the experience of taking in the SLO CAL coastline on horseback. Reserve a guided beach walk in Oceano or Pismo Beach, or find your trail in Cambria, Montana de Oro State Park or nearby Templeton. The options for saddling up are many, here.
Pacific Dunes Ranch
This friendly Oceano horseback riding ranch offers group and private trail rides, as well as horse boarding and camping facilities. Pacific Dunes Riding Ranch takes visitors through greenery along a trail that winds through dunes and eventually to the ocean. Ride along the surf's edge on a relaxed and experienced horse, with help from a knowledgeable guide.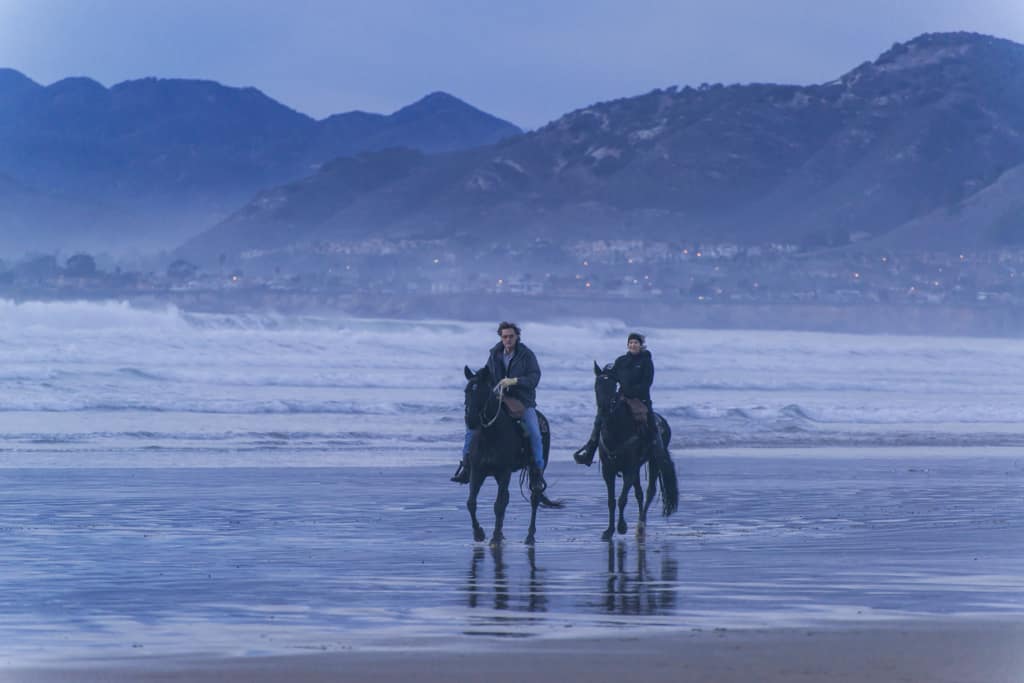 Pismo Sands Beach Club Horseback Riding
Hoof it to the beach! This business equips new and experienced riders to enjoy the unique experience of horseback riding Pismo Beach. Rides are led by professional guides, on beautiful and peaceful horses. Trot in the surf and let the wind whip through your mane during this fun, family-friendly adventure.
Covell's Clydesdale Ranch in Cambria
Always dreamed of riding a majestic Clydesdale horse? At Covell's Ranch in beautiful Cambria, that dream can become a reality. Rides are arranged for eight people or less for safety, and travel through pine forests and pastures with ocean views. No experience is required for this unique and fulfilling adventure, and children ages 7 and up can ride.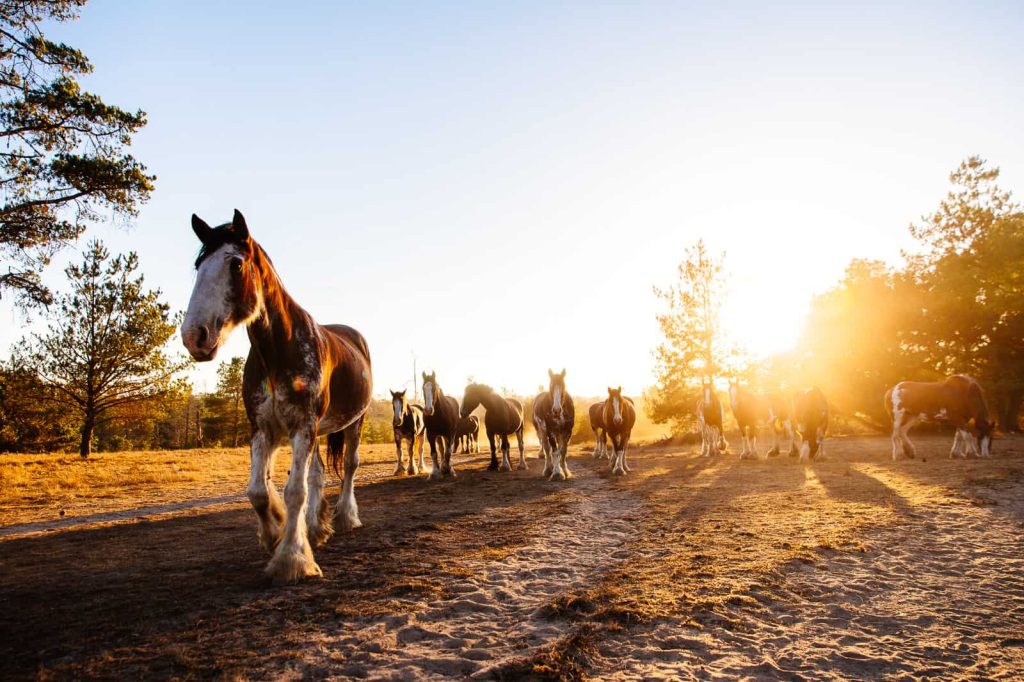 Horseback Riding Opportunities Nearby
Montaña de Oro State Park
This coastal state park outside Los Osos-Baywood Park offers equestrian camping and equestrian trails for visitors who bring their own horse. The main Montaña de Oro State Park campsite, Islay Creek, includes three horse campsites and two group horse campsites. Both provide water for horses, as well as limited stables for the group sites. (Campers are expected to clean up after their horses.) All hiking and biking trails at Montaña de Oro State Park are also equestrian trails, along the coastline, on mountains, and through eucalyptus forests. Additionally, Sea Pines Golf Resort offers corrals for guests, only a short 2-minute drive from Montaña de Oro.
Lopez Lake Recreation Area
Situated along Lopez Lake outside Arroyo Grande, the Black Bear Equestrian Camp is a horse camp providing 19 pipe corrals and shade trees to beat the summer heat. Most hiking trails at Lopez Lake are also equestrian trails, including the Cougar Trail and Marina Trail. Equestrian amenities include water and a water trough. Campers must clean up after their horses.
Madonna Inn Trail Rides
All levels of experience are welcome to take a guided trail ride on the Madonna Inn's tamed and trained horses. Children 7 years and older can get in on the adventure, too. Guests take horses out for a 1-hour guided ride across the Madonna Ranch, with the option to add a wine and cheese pairing, too.