When people think of Pismo Beach, chances are they're thinking about the ocean. The stretch of Pacific coastline where Pismo Beach sits is some of the most sought-after for its watersports. This is a beach- and water-lover's playground, with a variety of watersport activities available. But you don't need to be a longtime or die-hard expert: Pismo Beach has rental options downtown for your sport of choice. The water conditions on Pismo Beach generally offer a nice swell closest to the pier, for those looking to catch waves. Popular activities here include standup paddleboarding (SUP), kayaking, and kite-surfing. As many folks already know, Pismo Beach has a massive draw for surfers, bodyboarders and bodysurfers. Everyone from novice to experienced wave-seekers come from far and wide for the breaks here. Whatever your preferred sport, for conditions more favorable to beginners, venture to the town that neighbors Pismo Beach to the north, Avila Beach. There, you'll find kayaking and paddleboarding are much easier to access.
Discover Pismo Beach Watersports
Paddlers of all ages and abilities will delight in kayaking in and around Pismo Beach. The coastline — particularly the coastline to the north of Pismo Pier — offers interesting rock formations, tucked-away caves, and wind protection. In fact, some of the finest caves available for kayaking lie north in Shell Beach, between Pismo Beach and Avila Beach. When planning your adventure, be sure to depart early in the day (i.e. before noon) for calmer, less windy conditions. If you need to rent gear, get outfitted at Central Coast Kayaks or the Pismo Beach Dive Shop. They have the kayaks, helmets, life vests, and all other items you might need for rent. Interested in taking a guided tour? Central Coast Kayaks and Pismo Beach Dive Shop offer group and private kayaking tours along the Pismo Beach coastline, including tours of "The Caves." Alternatively, for an even easier launch, consider Avila Beach. Expect to find rentals offered by Avila Beach Paddlesports, and definitely plan to paddle out to the Port San Luis Lighthouse beach.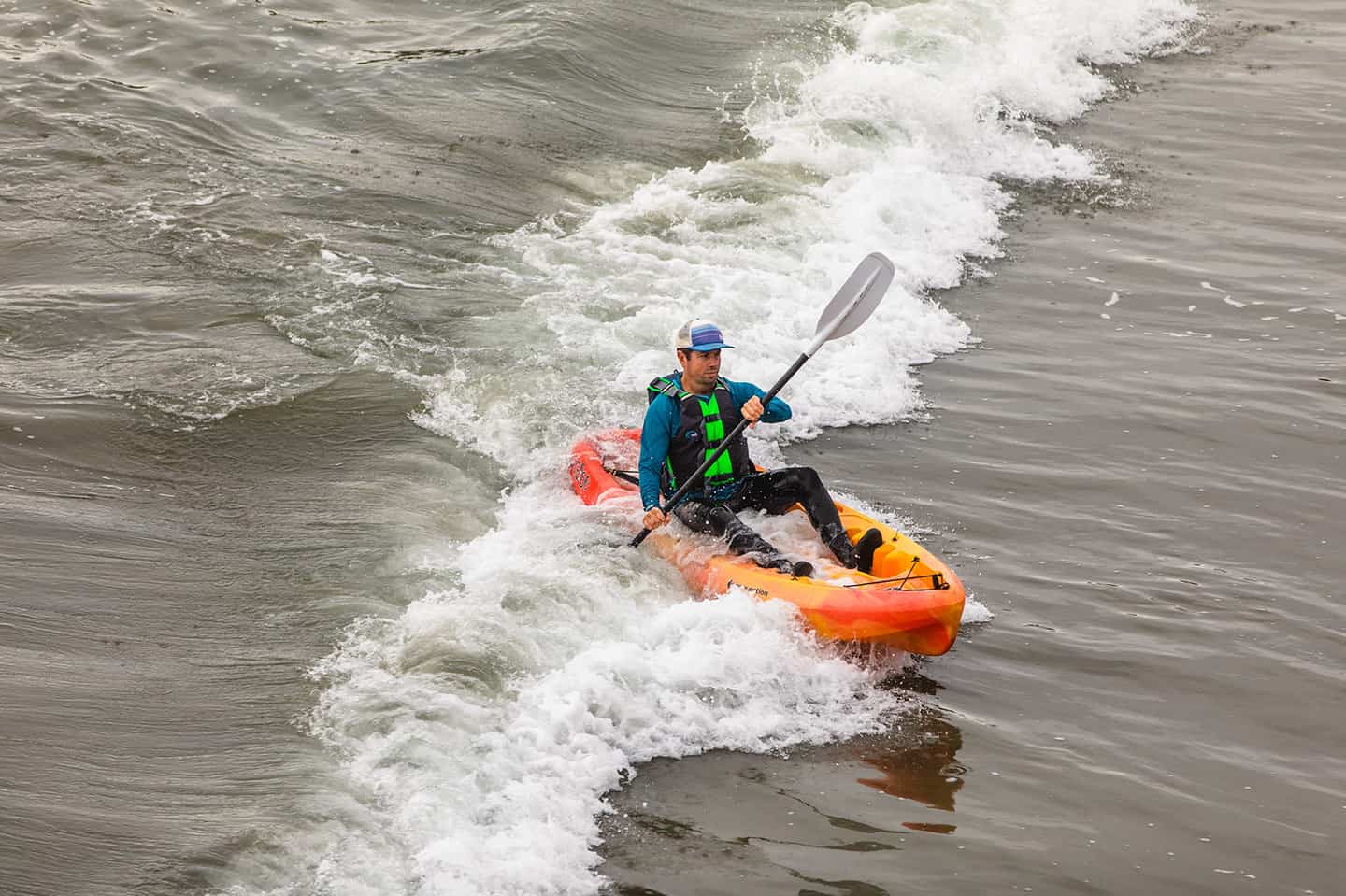 Stand Up Paddleboarding (SUP) Pismo Beach
In the case of stand up paddleboarding in Pismo Beach, the area has several different kinds of conditions to try out. For calm, glassy waters and low wind, paddle north toward Shell Beach along the craggy cliffs. There, you'll find a paradise of protected coves to explore, as well as watery caves and grottoes, plus interesting rock formations. Again, head out there before noon for the best paddleboarding conditions. If, however, you'd like to try SUP surfing, the waves in Pismo Beach are ideal. Find the right swell for your abilities near the Pismo Pier. If you prefer to go out past the shorebreak, the waves are often easy to paddle out over there. Bring your own board, wetsuit and paddle, or pick gear up at the Pismo Beach Surf Shop. They can also provide tips and information on tides, local surf etiquette, and where best to hit the waves.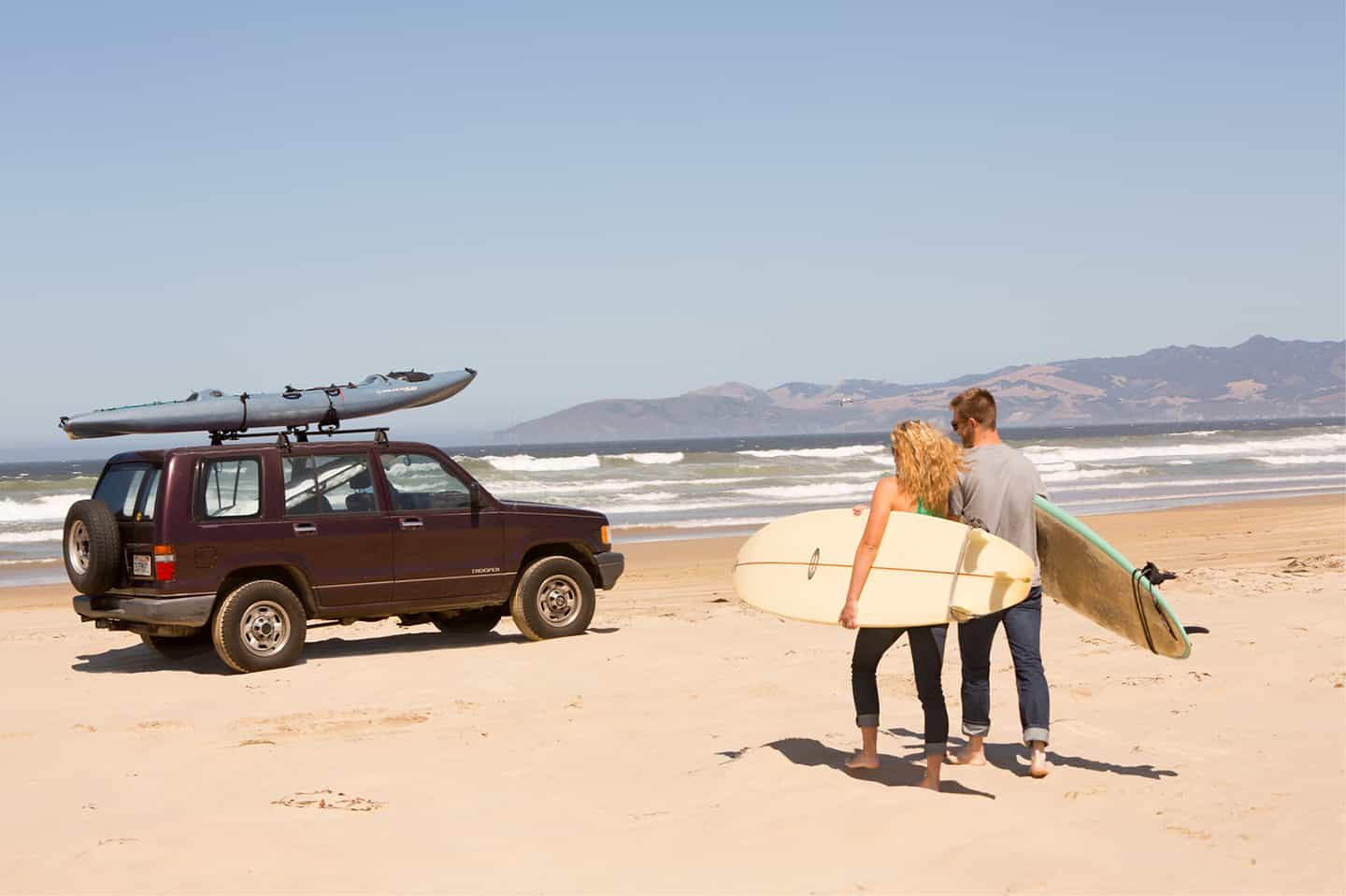 Want a watersport with wind power? Kite surfing has become one of the most popular watersport activities in Pismo Beach, thanks to regular onshore wind conditions. In fact, Pismo Beach served as home to the annual "Pismo Kite Expo" between 2002 and 2019. The event was the project of kite-surfer Kinsley Thomas Wong, who also called it the "Xtreme Big Air Kiteboarding Expo." Spanning three days each year, the expo was held at the entrance to the Oceano Dunes. But Pismo Beach isn't the only place worth kite-surfing. Head south to Oceano for some of the best wind conditions that kite surfers ever see. Kiteboarders, also take note that California Kiteboarding owner Jason Lee values the conditions as well. He has even been known to break out a downwinger and "wing surf" from Pismo Beach north to Avila Beach. If you're not quite at that level (yet), look into getting kitesurfing lessons with Pismo Kitesurfing or kiteboarding lessons with California Kiteboarding.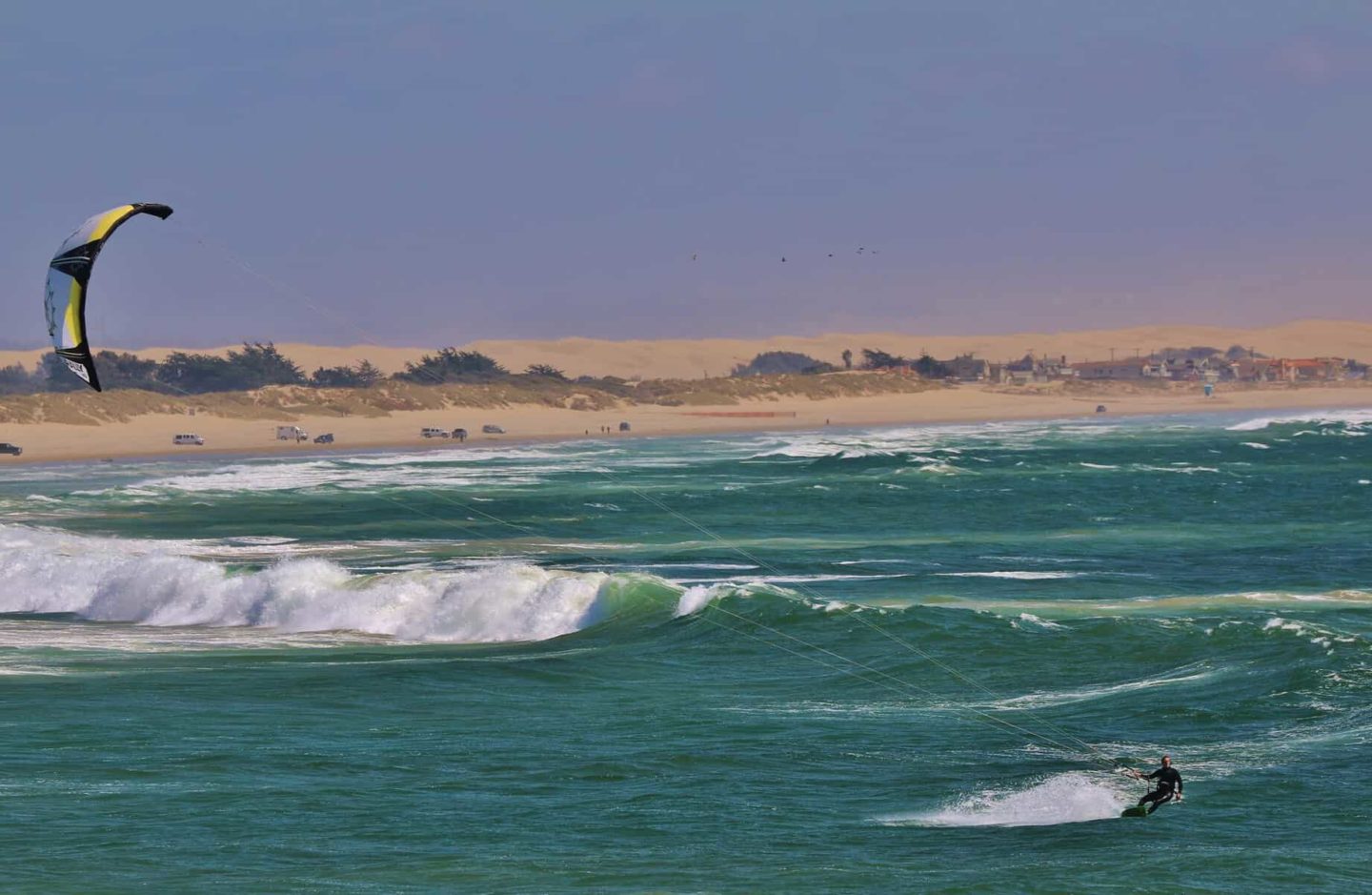 Pismo Beach offers multiple dive shops for all your scuba needs, from lessons and instruction to gear rental — most notably the Pismo Beach Dive Shop. Here, you'll find a very knowledgeable staff to guide your next scuba excursion, whether it's your first or your ninety-first. They include a Professional Association of Diving Instructors member, a certified water therapist for folks with water phobias, and a resident scuba instructor. They can help identify top local diving spots, offer diving lessons, open-water certification, water safety equipment, CPR training and 36 scuba programs. They also facilitate annual group trips and design custom itineraries for divers. With or without the help of a scuba instructor, head to the convenient local spot called "Thousand Steps" in Shell Beach. (It's named for the long staircase that leads down to the shoreline.) Alternatively, drive north to Avila Beach, where the Hartford Pier is used as a training dive for the local dive school called Ocean Currents.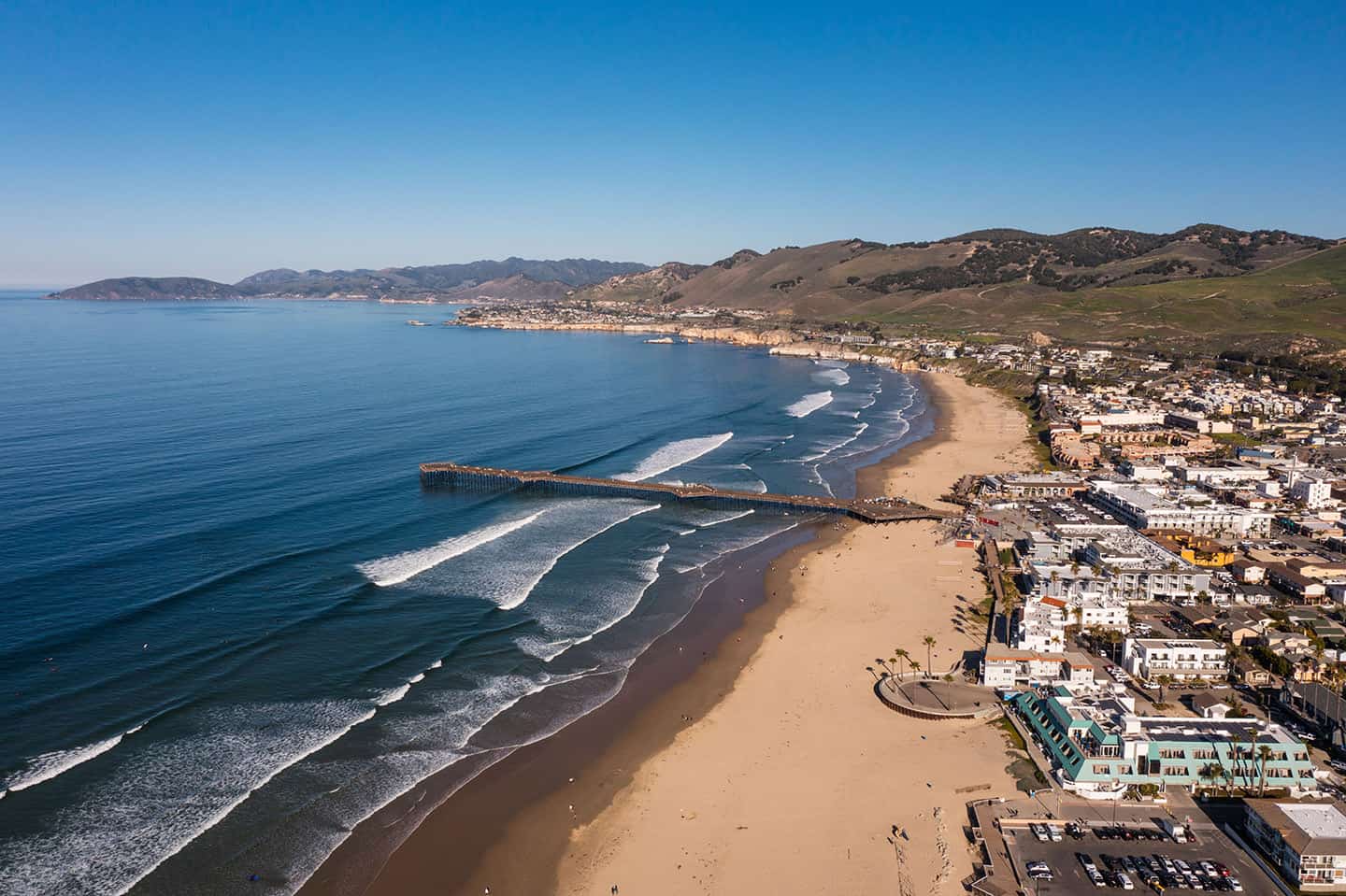 Looking at the famed Oceano Dunes, it's hard not to imagine boarding down their soft, white sand, isn't it? Many people have had that very thought, and have found a way to "sandboard" the Oceano Dunes. While technically not a watersport, it's an activity that shares many of the same qualities as surfing, skimboarding and snowboarding. Read up on our "Oceano Board Sports" page for more info, then grab your board and head to the dunes. Fishing is another way to spend time near the water near Pismo Beach. Beaches in Oceano and along Highway 1 past the Nipomo Mesa stretch for miles, offering some of the best surf fishing in California. Skip the crowded fishing spots in Pismo Beach for a more laid-back and remote experience. One of the best surf fishing spots lies at the end of the Oso Flaco Lake hike in the Guadalupe-Nipomo Dunes Preserve. Take the 1.7-mile hike to the beach, which sees few people each day. Here, you'll have access to plenty of surfperch — in addition to peace and quiet.