Surf, sun and family fun come together at the new Pismo Pier & Promenade, where plenty of safe beachside activities unfold along the sand and promenade daily. A quick stroll from everything downtown Pismo Beach has to offer—including boutique shopping and incredible restaurants—you're never far from your next memory-making moment. With 60 acres of pristine, golden sand beach and endless coastal activities at your fingertips, you're free to sunbathe, shop, surf or hop on your beach cruiser. Plus, the Oceano Dunes, quaint Avila Beach and Edna Valley/SLO Coast Wine Region are all within reach, allowing you to access the best of coastal Highway 1 with ease. For generations, Pismo Beach has represented a special place in the sun for family and friends. Without a doubt, a day spent at the Pismo Beach Pier & Promenade offers up a golden opportunity to delight the ones you love most.
Explore Pismo Beach Pier & Promenade
Pismo Pier History & Info
The Pismo Pier has enjoyed a long and celebrated history over the past 130+ years. At over 1,200 feet in length, the Pismo Pier is the 16th longest pier in California. Originally built in 1881 as the Pismo Wharf, the iconic California attraction stood at 1,740 feet long before it was decimated by a 1905 storm. Since then, the famous pier has undergone dramatic changes: it was rebuilt in 1924 and once again in 1984 following an El Nino storm. Most recently, the pier has been completely revamped to include a vibrant promenade and plaza offering up unique opportunities to play, shop and dine. While this coastal destination sees its heaviest traffic between Memorial Day and Labor Day, the Pismo Pier attracts visitors all year round thanks to Pismo Beach's combination of sunshine, outdoor activities and stunning coastline. 
The Pismo Pier & Promenade is situated along 60 acres of scenic beachfront, providing an ample playground for surfers, sunbathers and frolicking children alike. Pismo Pier amenities include public restrooms, sand showers, sand volleyball courts, benches, drinking fountains and children's play equipment. Located in nearby Pier Plaza, Whale Surfing Playground offers up exciting opportunities for kids to swing, play and explore. Inspired by local marine life and culture, Whale Surfing Playground boasts several imaginative play structures, including a massive Humpback Whale, Clam slide, and surfboards perfect for climbing. Designed by Danish architect Monstrum and directly overlooking the beach from the base of Pismo Pier, this joyful attraction is the perfect place for tots to romp while parents enjoy the fresh sea air. Visible from the playground at Pier Plaza is Pier & Promenade's new photo opp: an illuminated, seven-foot-tall installation spelling out "Pismo Beach." Snap a selfie while your child glides through the plaza slide and is deposited safely on the sandy beach below.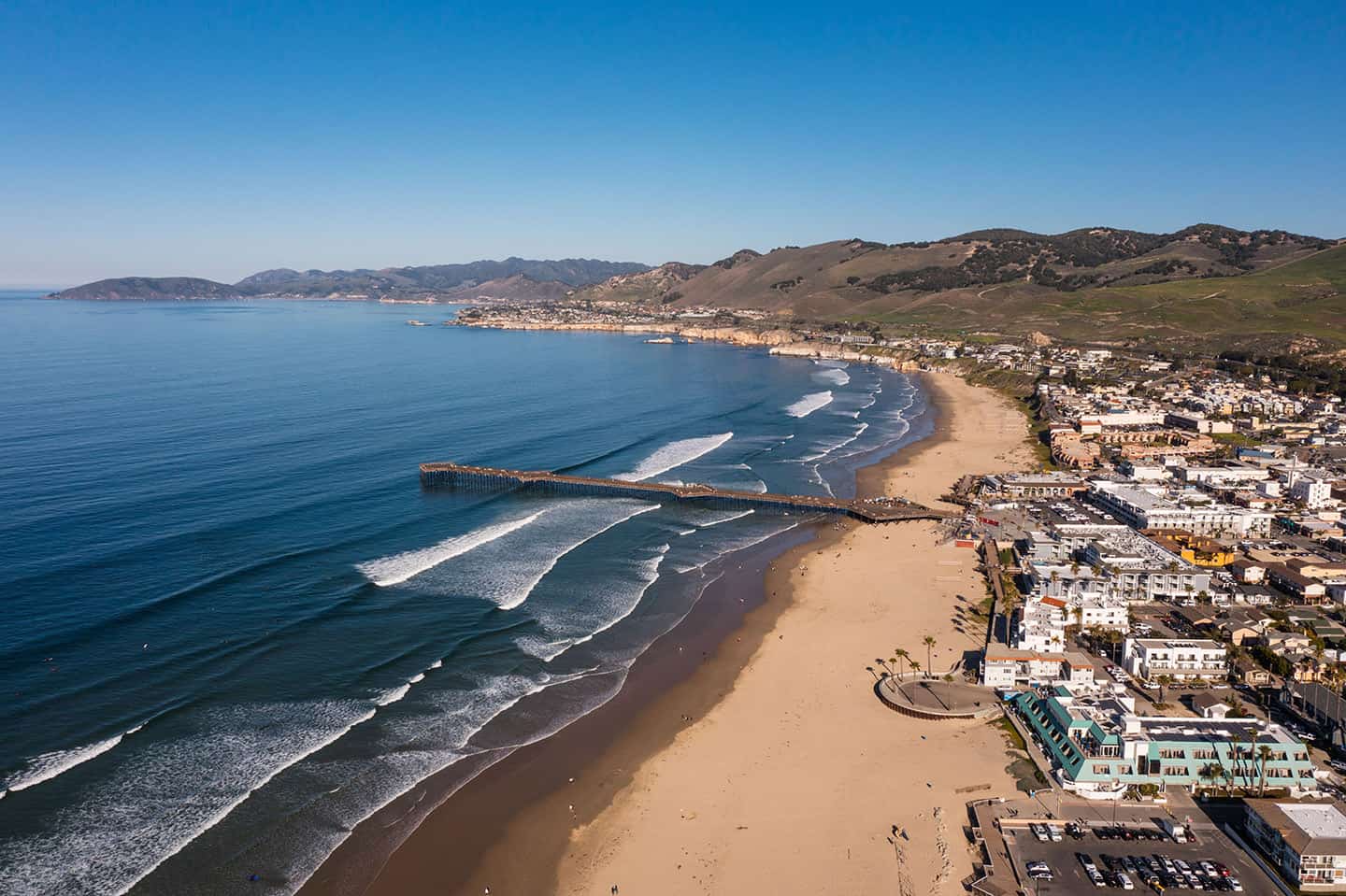 Northbound on Highway 101: Take the Price Street Exit (190), take a left on Pomeroy Avenue. The street ends in the pier parking lot. Southbound on Highway 101: Take the Hinds Avenue Exit (190B), take a right on Hinds Ave, a right on Price Street and a left on Pomeroy. The street ends at the pier parking lot.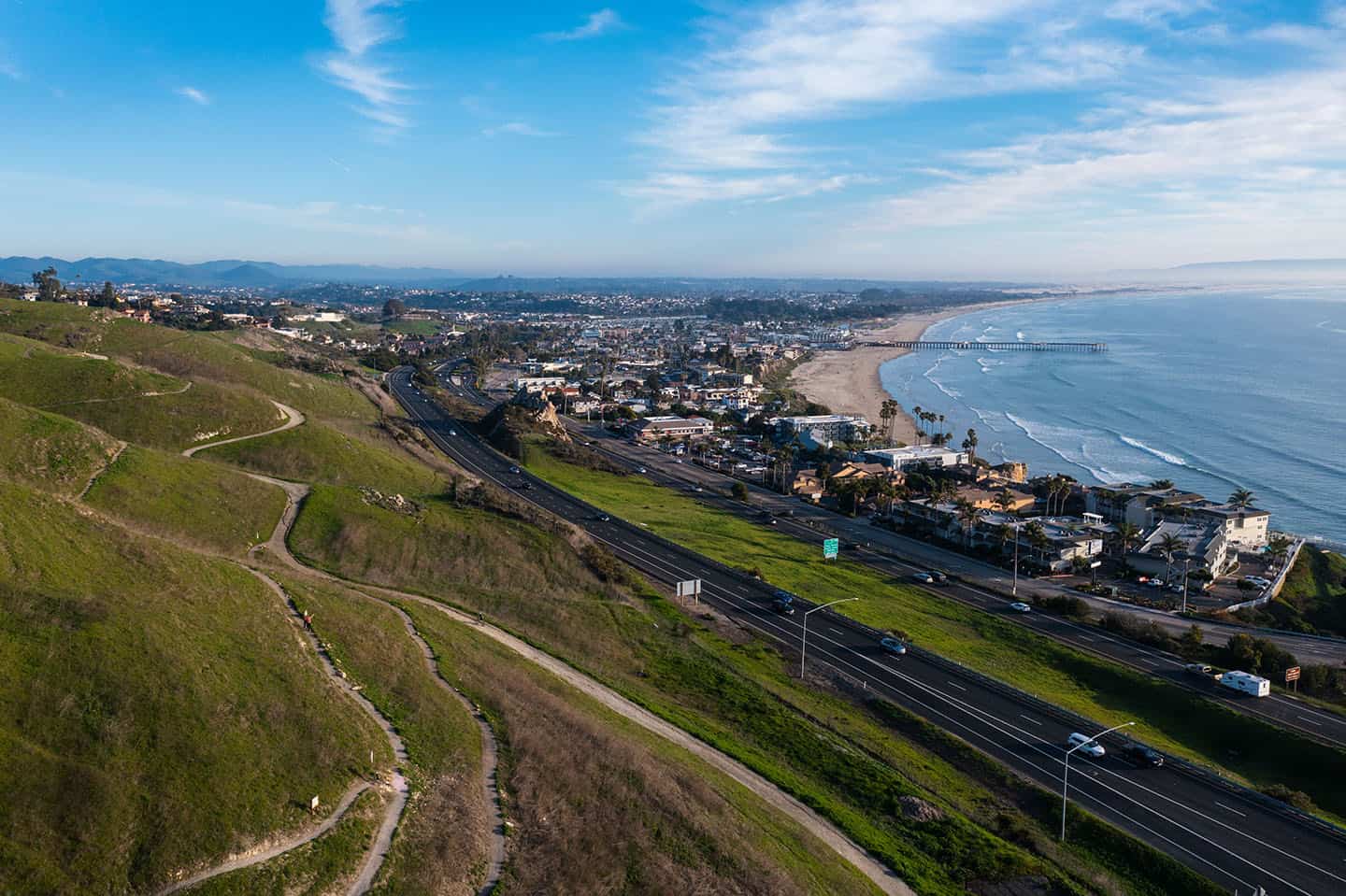 Parking at Pismo Pier & Promenade is convenient, allowing for easy access to the beach and myriad outdoor activities. While street parking can be found, visitors should note that paid parking lots are available with parking enforced between the hours are 10 a.m. to 6 p.m. Handicapped parking is available at posted locations. The paid parking lot at the base of the pier between Pomeroy and Hinds Avenues runs $3-$5 per hour. Two other options, the paid parking lot at the corner of Main and Dolliver as well as the paid parking lot located on Pomeroy Avenue (between Price and Dolliver Streets) both run $2-4 per hour. Visitors looking for street parking should cruise the areas of Pomeroy Avenue, Hinds Avenue, Stimson Avenue and Price Street.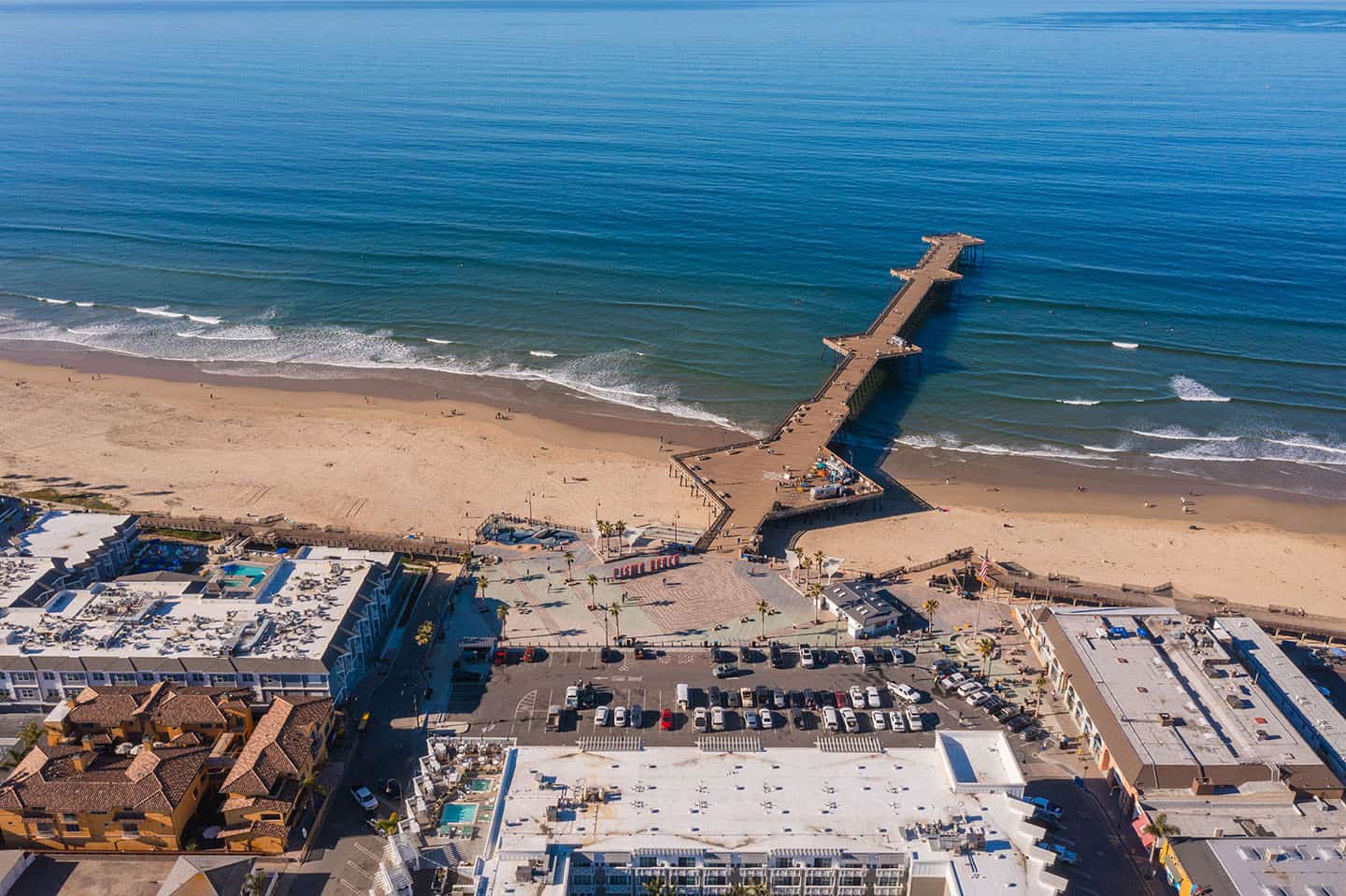 Visitor Information Center
Get more out of your visit to the Pismo Pier & Promenade when you access The Visitor Information Center, operating out of a vintage Airstream trailer at the first diamond of the Pismo Pier. Friendly staff are on-hand to answer all your questions seven days a week from 10 a.m. to 5 p.m. each winter and from 7 a.m. to 7 p.m. each summer.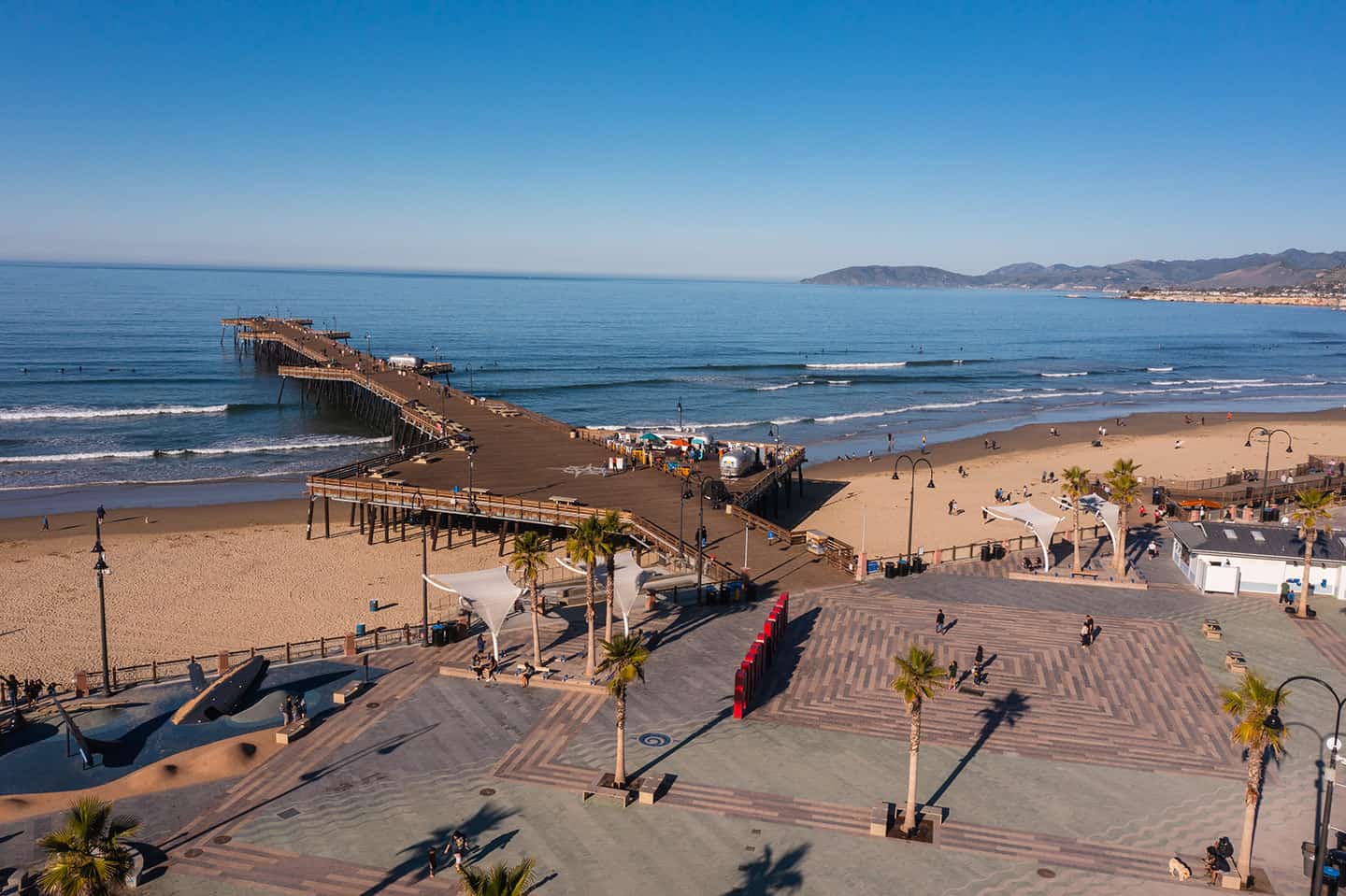 Surfing Pismo Pier is a time-honored way to enjoy the essence of Pismo Beach. Both north and south sides of the Pismo Pier offer great options for novices and skilled surfers alike. While you'll find less wind in the mornings, surfers are known to paddle out at the Pismo Pier at all times of day in search of that perfect wave. Known worldwide as a popular surf spot, the pier also hosts the World Surf League SLO CAL Open annually, attracting top surfers and spectators to the beach. Whether you plan to surf, boogie board, stand-up paddle board or skim board, you'll find convenient wetsuit and board rentals offered at a range of nearby surf shops, including Pismo Surf Shop (470 Price Street); Esteem Surf Shop (590 Cypress Street); and Pancho's Surf Shop (181 Pomeroy Avenue). Sandbar Surf School in Pismo Beach also provides board and wetsuit rentals as well as hands-on lessons.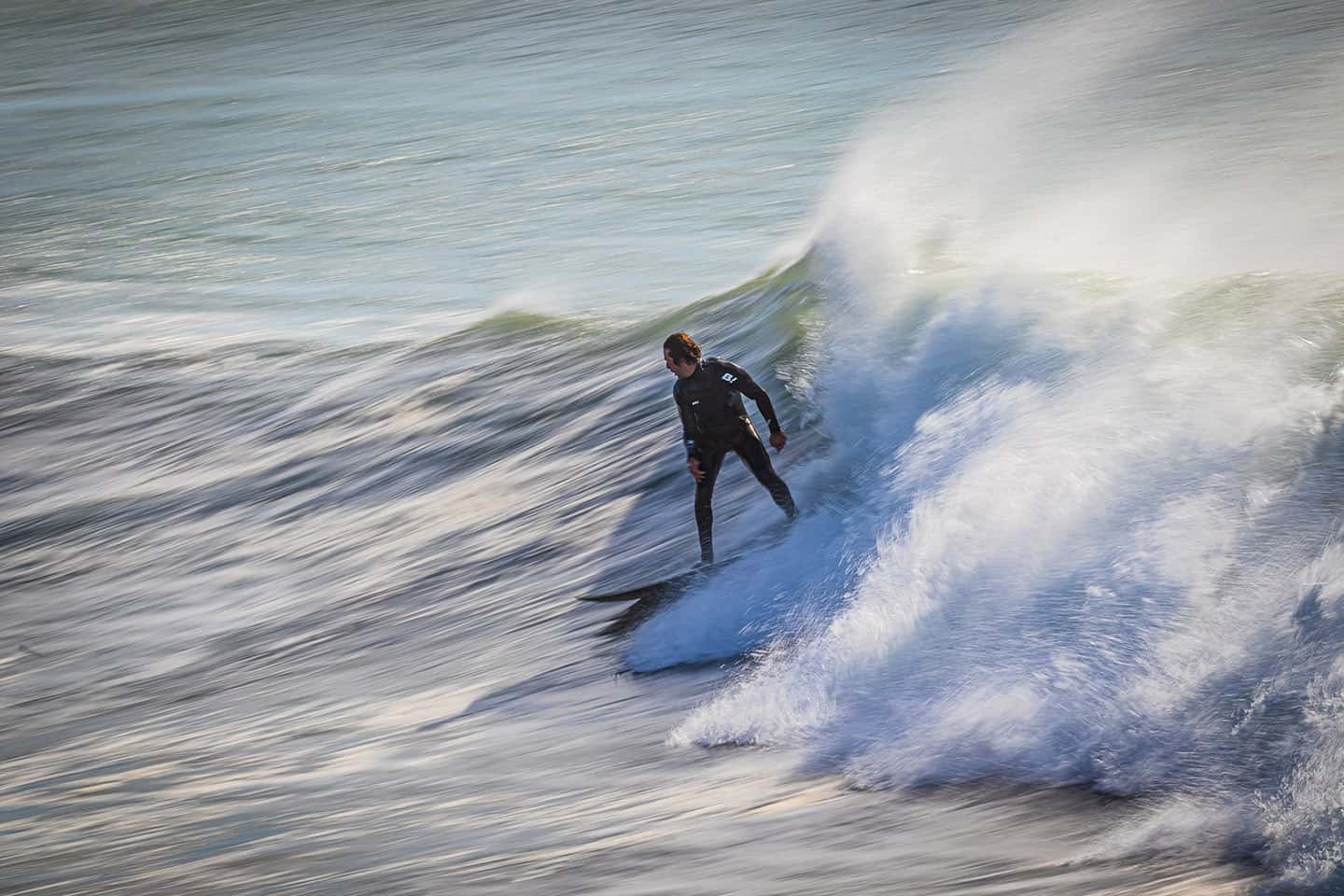 Pier fishing remains a popular activity along the Pismo Beach Pier, attracting fishing enthusiasts of all ages and backgrounds. No fishing license is required to take part in the fun and you'll find that the pier allows for all kinds of line action. In fact, the Pismo Pier's diamond-shaped decks provide a variety of angles of approach, so you can easily cast a line between the pier pilings. The first half of the Pismo Pier receives heavy waves and is a great option for perch fishing; flat fish and the occasional Halibut can be found at the end of the pier. Operating out of a vintage Airstream trailer located on the second diamond of the pier, Sheldon's Bait Shack offers up convenient rod rentals plus bait, tackle, snacks, and souvenirs.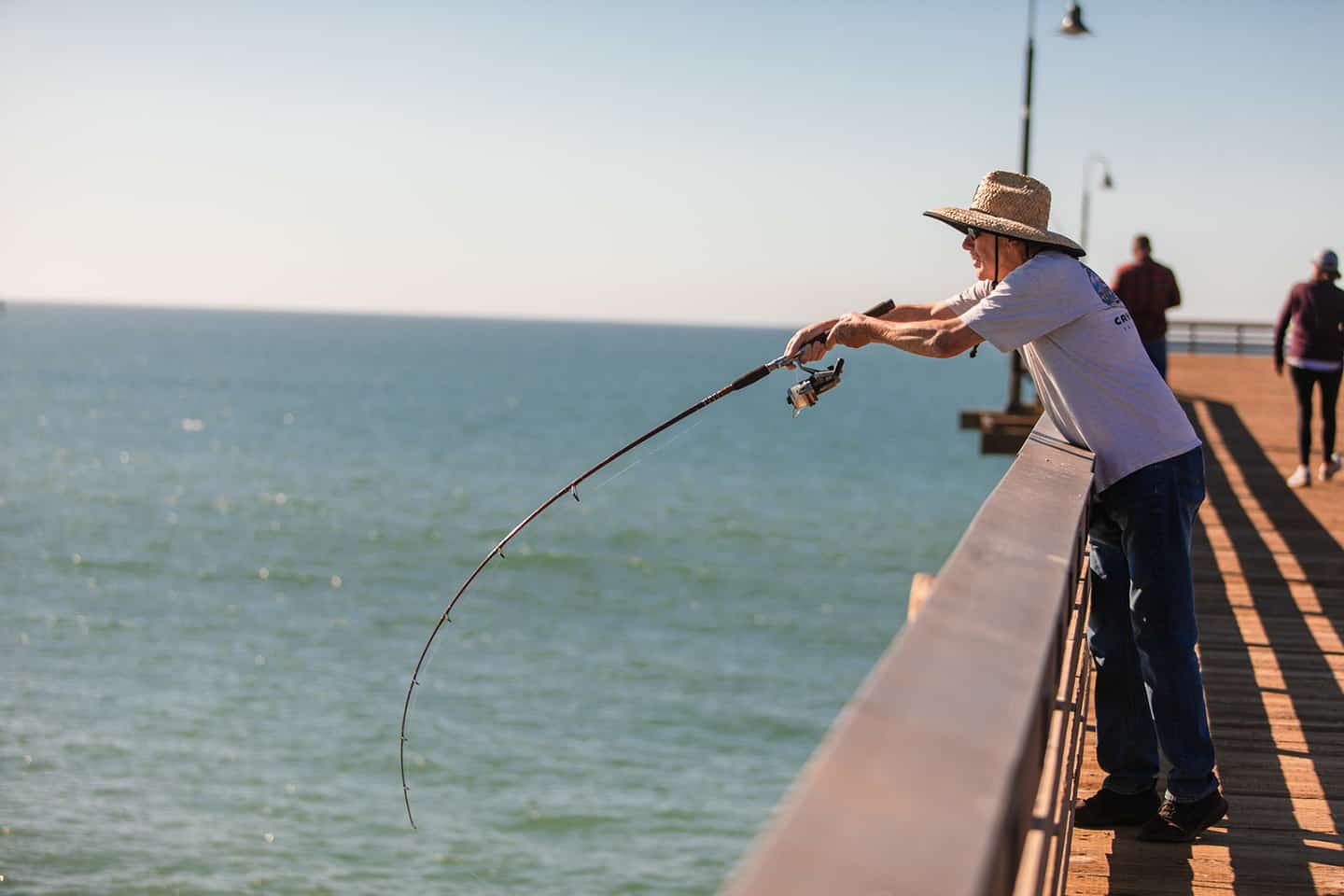 Dining on the Pismo Pier is a unique experience that combines fresh seafood and fine libations with an unbeatable ocean view. Operating out of a vintage Airstream trailer, Sunsets at Pismo serves up gourmet street food alongside local craft beer and premium wine from 7 a.m. To 7 p.m., seven days a week. From sizzling shrimp tacos and fish 'n' chips to a tender filet mignon sandwich, you'll find lunch and dinner options sure to entice all the eaters in your party. Nearby family-friendly restaurants abound in downtown Pismo Beach, where award-winning clam chowder and pizza, burgers and ice cream come together to feed your seaside cravings.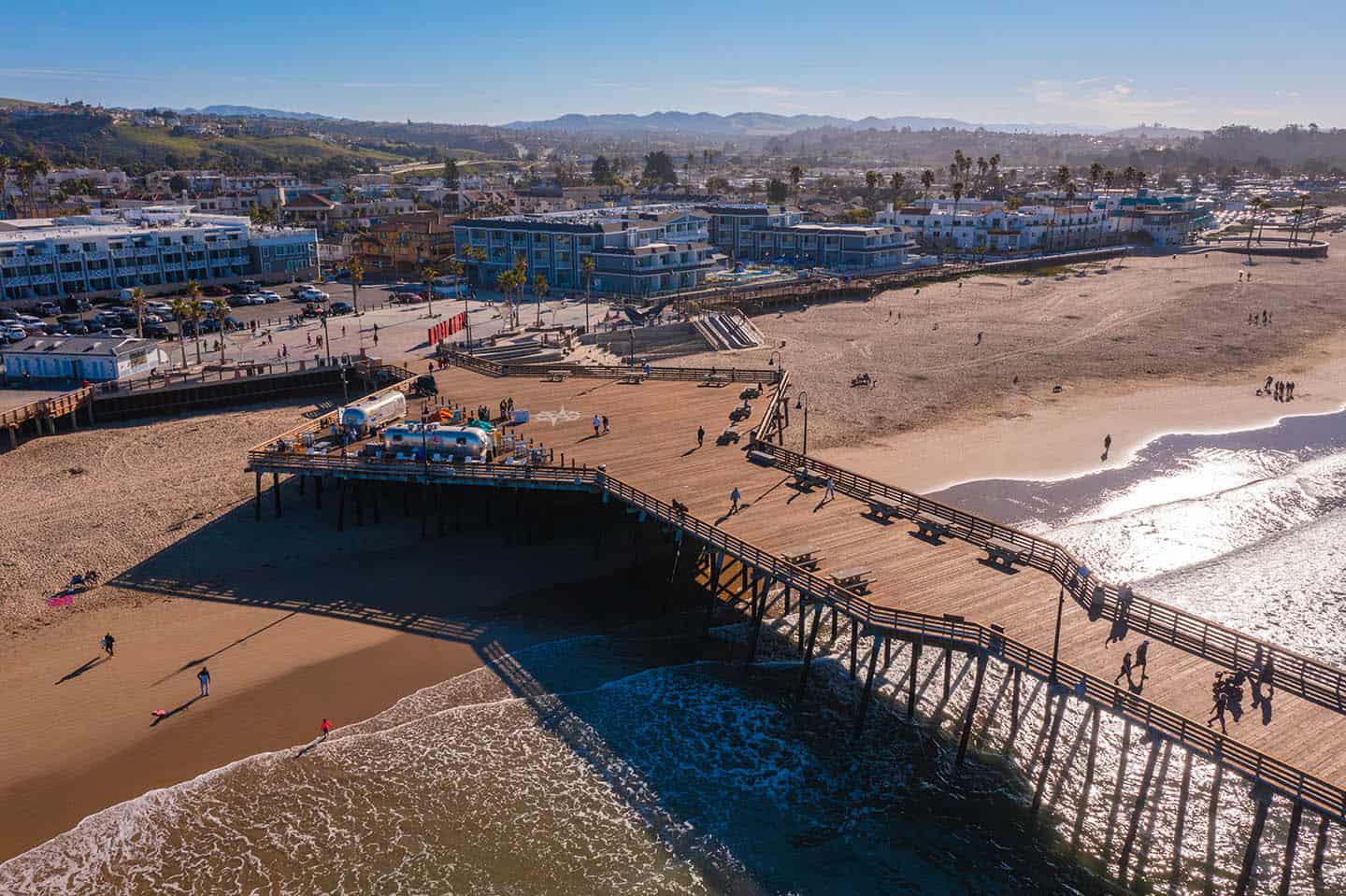 Lodging near the Pismo Pier
A popular destination for tourists spanning the globe, Pismo Beach lodging is known to book early and often. For this reason, you may want to check out nearby coastal destinations located along scenic Highway 1, many of which feature outstanding oceanfront vacation rentals. Just a short drive from Pismo Beach and home to their own unique attractions, you'll enjoy a combination of serenity, convenience and coastal charm. Be sure to consider lodging in Avila Beach (ten minute drive north), hotels in Arroyo Grande (ten minute drive east), and hotels in Oceano & Nipomo (five minutes south).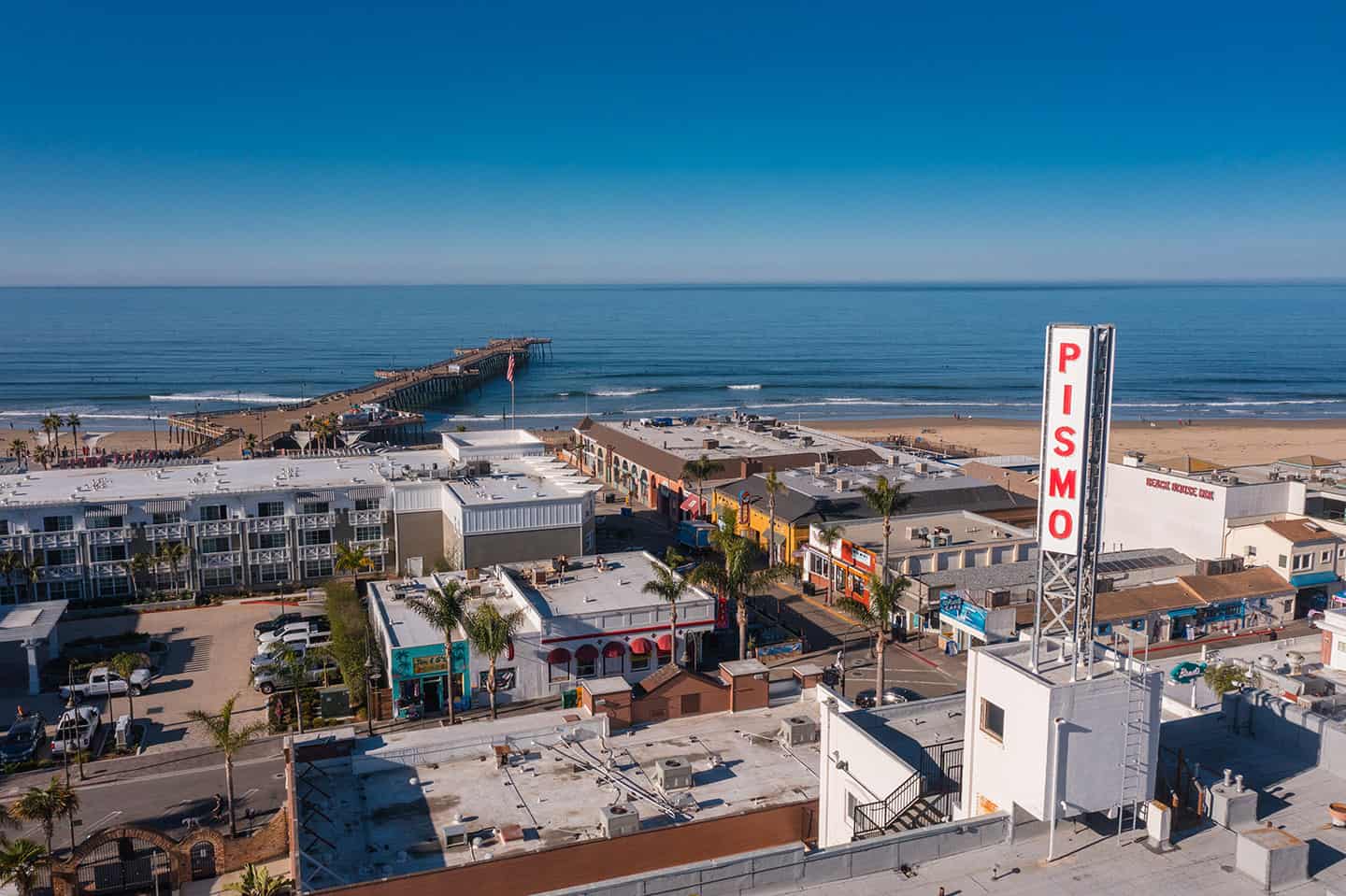 Pismo Beach remains a favorite Classic California beach town for generations of visitors. With new developments and exciting attractions, the Pismo Pier & Promenade reflects that time-honored sense of seaside wonder, reimagined for your family. With nearby attractions in Shell Beach, Avila Beach, and Oceano all within quick driving distance, this coastal wonderland offers up surf, sand and a whole lot more to discover. Explore epicurean food and wine offerings, whimsical Monarch butterflies, unique family entertainment and more all within reach of your next Pismo Beach vacation.