From Patricia Doherty at Travel + Leisure, the best West Coast road trips:
Stretching from San Diego, California, to Blaine, Washington, the West Coast of the United States encompasses over 1,370 miles from top to bottom. With so much beauty lying in between, including striking mountains, stunning national parks, and of course, the sparkling Pacific Ocean, this region is best experienced on the road, with a good number of detours to explore what lies inland, too.
But planning a West Coast road trip can be intimidating, with a variety of options, from a coastal California drive with plenty of stops at beaches along the way to a scenic journey from Seattle, Washington, to historic Astoria in Oregon.
Plus, you'll have to consider more than just your route and destinations. For example, will you rent a car or an RV? Many road trippers are looking into recreational vehicles from companies like Outdoorsy, which offers RVs in a range of sizes and amenities, depending on your travel needs. Renting an RV also allows you to save on lodging and meals, as well as experience the camaraderie at RV parks and campgrounds. Then comes the question of how long you'll drive each day, and how much time you'll spend at each stop.
To help you get started, we've compiled a list of seven amazing West Coast road trips, all departing from major cities. Gas up the car and go.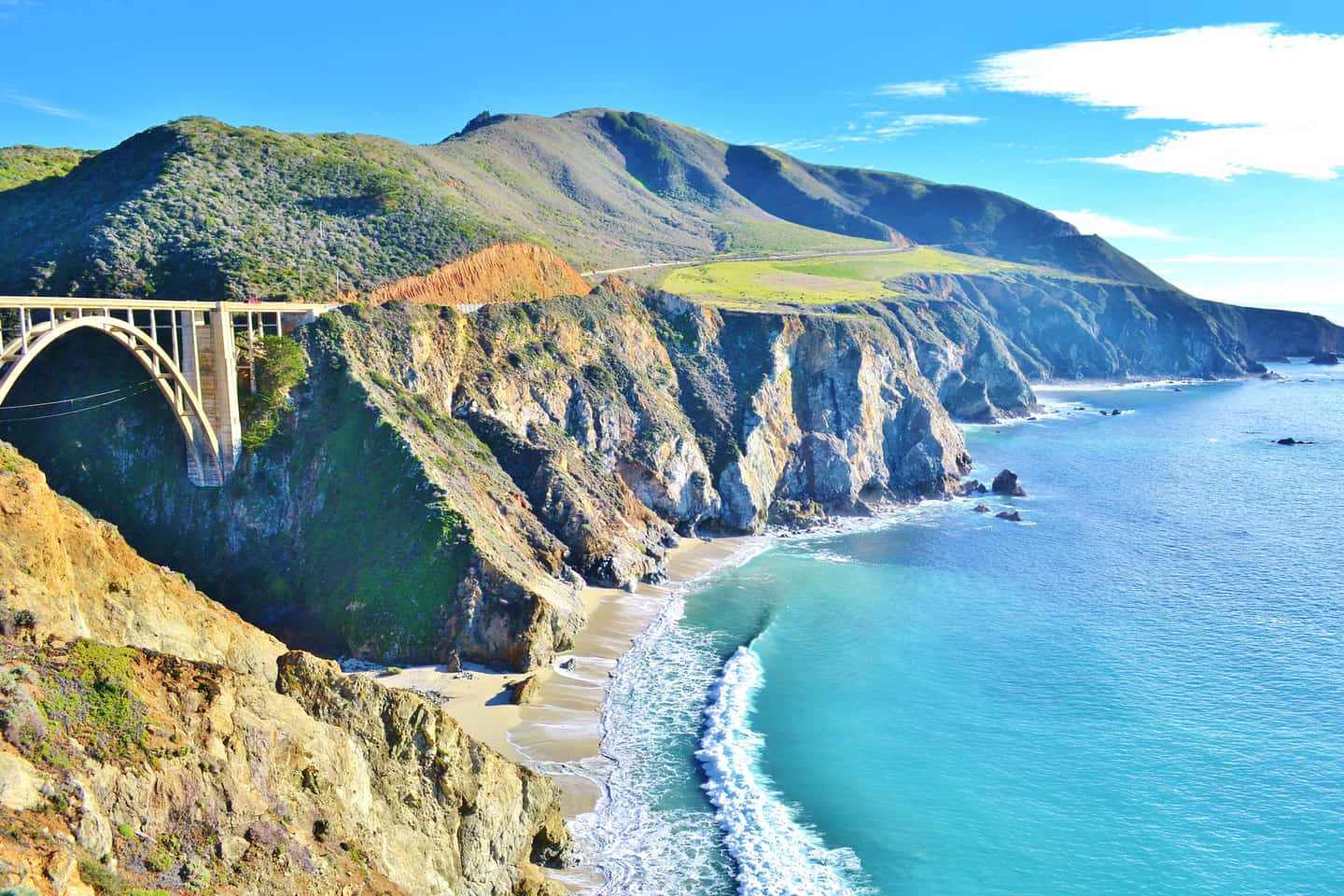 San Francisco to Los Angeles (Two-day Trip)
This classic California road trip takes drivers south on Highway 1, along the coast. (Several inland freeways are shorter and faster, but less scenic.)
Join Highway 1 near the Presidio or Golden Gate Park and head south along the coast, passing beaches and small towns. You'll arrive in Santa Cruz and then drive inland a bit until reaching the Monterey Peninsula. A side trip along the famed 17-mile Drive through forests and along the coast is well worth the time. Continue south and you'll soon come to the iconic Bixby Creek Bridge on your way to spectacular Big Sur.
You'll have driven nearly 230 miles, undoubtedly with many stops for taking in the breathtaking views, when Highway 1 (Cabrillo Highway) meets U.S. State Route 101 and swerves inland for a while around Morro Bay. Rest for the night in that town, San Luis Obispo, Avila Beach, or Pismo Beach, all excellent stops on the Highway 1 Discovery Route, a prime section of your California coast road trip.
With less than 200 miles to go, you can take your time, visiting wineries near San Luis Obispo, Edna Valley, and Santa Ynez Valley, and stopping in Santa Barbara. Continuing on the coast, you'll reach Malibu, Santa Monica, and the South Bay area. In Los Angeles, you can stay near the beach, downtown, or in one of the many towns in the City of the Angels.
Read the full article from Travel + Leisure here.