In a Pacific state of mind? Whether you choose to spend the bulk of your vacation under the water, on top of the water, or hiking, camping and exploring near the water—SLO CAL has your next coastal adventure on tap. Look no further than the seaside communities nestled along scenic Highway 1, where endless blue waves and sunny skies inspire action-packed days of family fun at any time of year. Whatever your beach vibe, we've got you covered. It's never too late to squeeze every last drop from your next SLO CAL trip. Read on to choose your own aquatic adventure (you pick your favorite activities; we'll help with the packing part).
YOU CHOOSE: OCEAN PLAY, ALL DAY.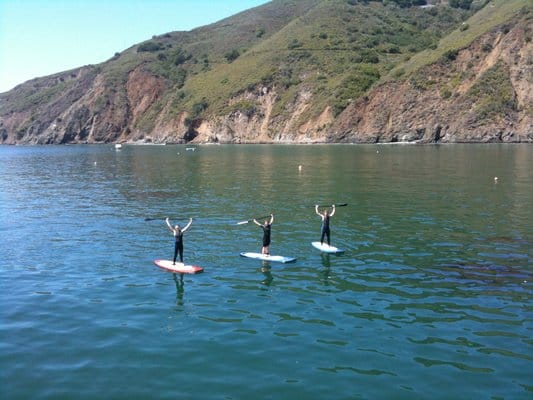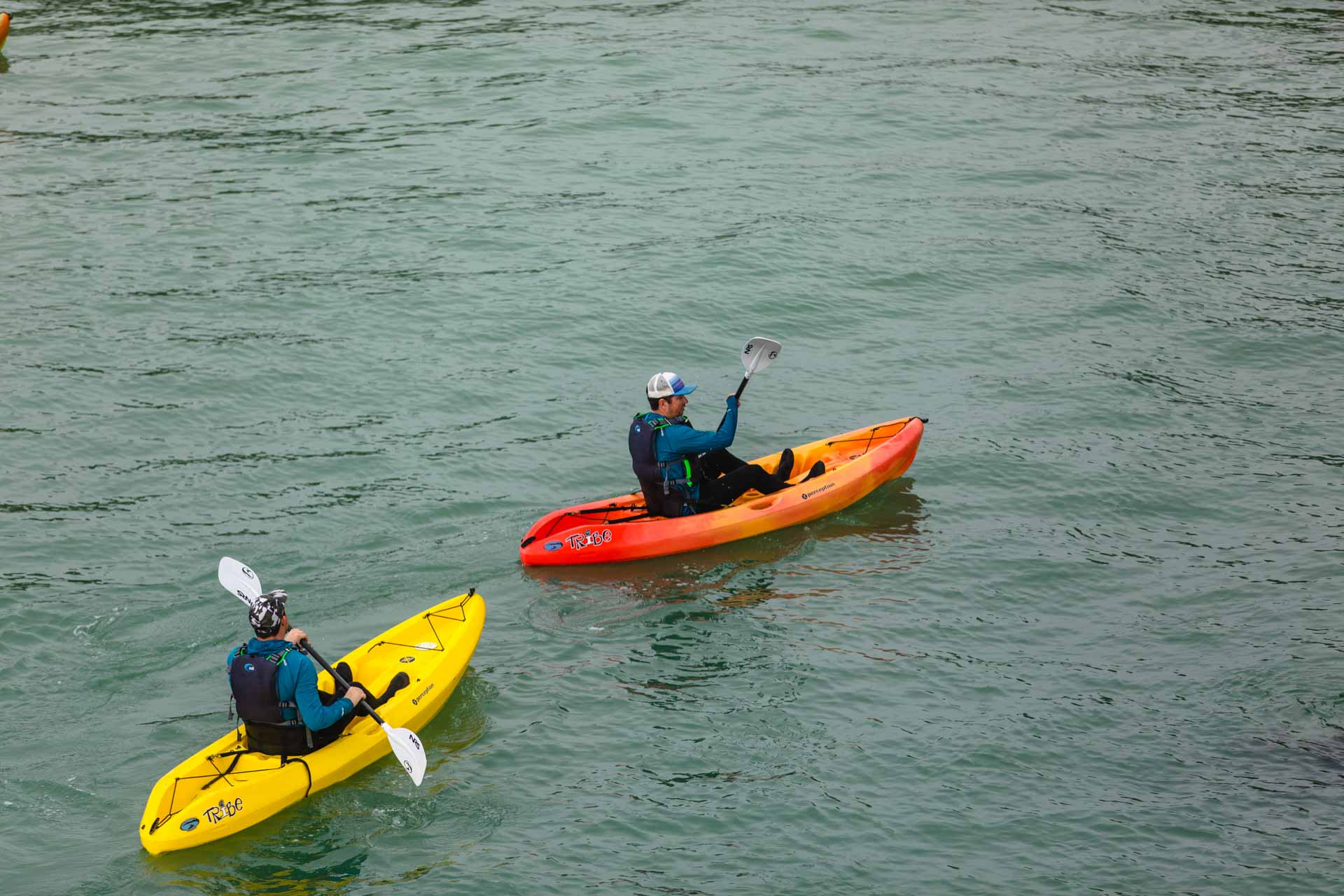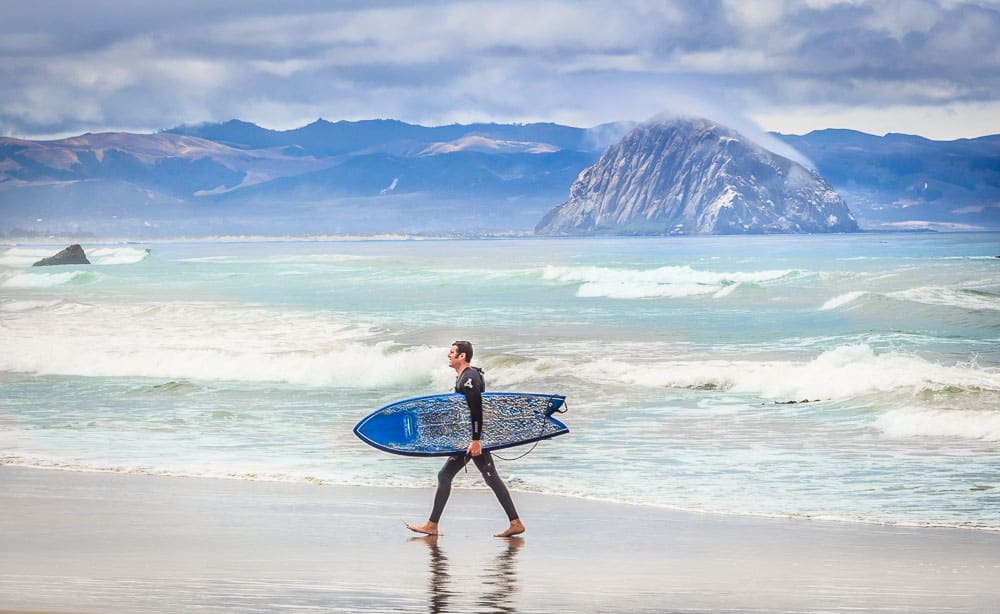 Get your fill of salt, sand and surf (while experiencing a killer core workout) as you standup paddleboard (SUP) around SLO CAL's chillest waters. All you need is a paddle, a paddleboard and a calm glassy surface to get going. Glide to your heart's content in the calm and protected bay of Avila Beach, where you'll survey an endless expanse of soft ripples disturbed only by the occasional dolphin friend. You can also get your "SUP" on in Morro Bay, where peaceful mornings in the estuary allow for a relaxed ride and views of sand spits and seabirds. Feeling ambitious? Embark on an eight-mile round trip from Morro Bay to Baywood Park, where you can stop for a Thai food lunch served alongside a unique back bay view. The whole family—especially younger kids—will get a kick out of kayaking all along the bays, coves and harbors of Highway 1. Many points along the route are well suited for this accessible seaside activity—including the fascinating Dinosaur Caves Park in Pismo Beach. Looking to learn a thing or two about California's classic summer pastime? Surf barrels near the pier in Pismo Beach or paddle out around Morro Bay's iconic Morro Rock and Morro Rock Beach. You'll find plenty of fellow surfers of all ages and skill levels to keep you company.
What to pack: In SLO CAL, you'll never need to worry about gear or even your skill level. A host of friendly rental shops are here to outfit you with wetsuits, surfboards and educational classes. Get everything from SPF and board wax to kayaks, boogie boards, standup paddleboards and encouragement all within easy access to the beach.
YOU CHOOSE: A PICNIC WITH A VIEW.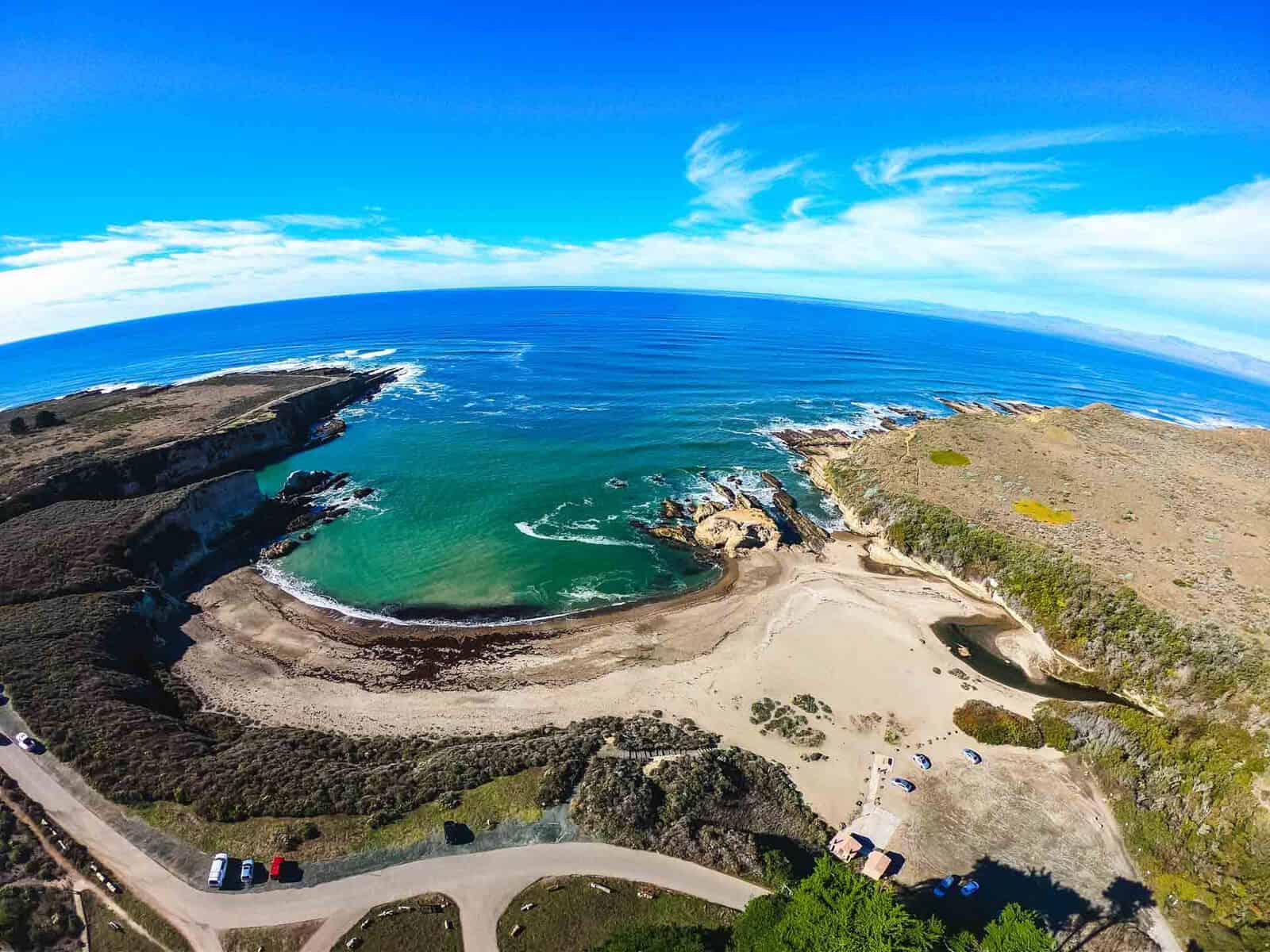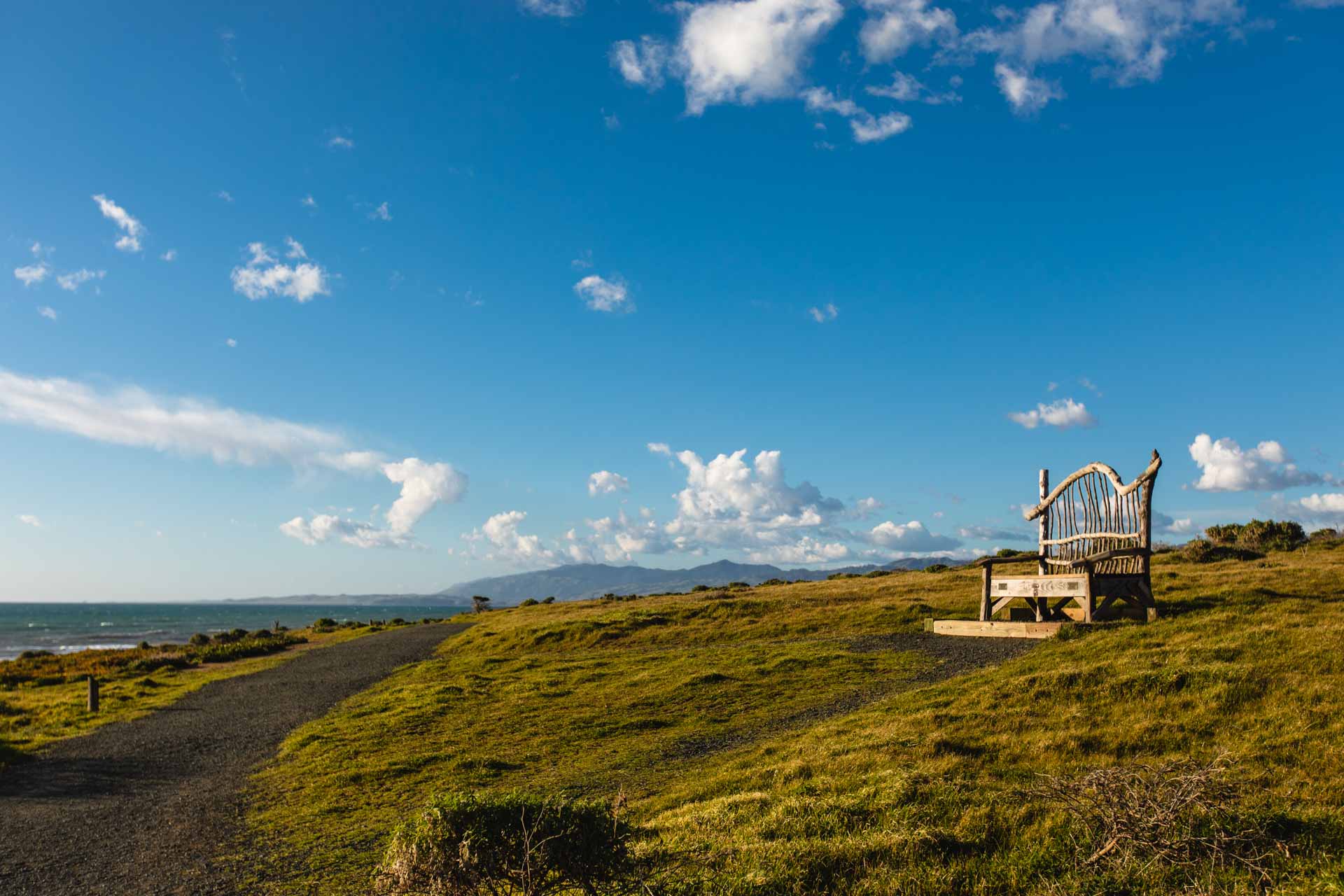 Sure, an ocean view during dinner is nice, but you prefer to work a little harder for your meal than simply asking the hostess for a table closer to the water. If you seek an exhilarating hike that ends in the kind of coastal sunset (or sunrise) you can only get when you get outside in nature—you're in luck. SLO CAL's seaside natural wonders—including popular Montana de Oro State Park—are awash in unique fauna and flora. Hike the Ragged Point Cliffside Trail, featuring breathtaking Pacific panoramas, a secluded black sand beach and even a seasonal waterfall. Equally appealing, The San Simeon Cove Hike will lead you through a magical forest perched on the bluffs above the beach, where Spanish moss hangs from eucalyptus, pine, cedar and cypress trees. Looking for a low-key stroll that gets your heart pumping but won't sap all your reserves? The Fiscalini Ranch Preserve in Cambria offers up an incredible way to appreciate Northern SLO CAL's coastal charisma.