Snap a stellar selfie along Highway 1! Whether you're a photo-happy traveler with an eye for picking the right filter or a professional shutterbug with loads of gear, you'll find incredible vistas worth breaking (braking?) for. In fact, Highway 1 tops the list as a nationally-recognized scenic byway—which means no shortage of fantastic photo opportunities to enjoy. That said, we could all use a little advice, whether it be on where to shoot or even how to pose (the eternal conundrum). With our local know-how, you'll successfully snap stunning spring scenery, awesome wildlife and unforgettable sunsets ready to be hung, shared or double-tapped. As the kids like to say, "Photos or it didn't happen!"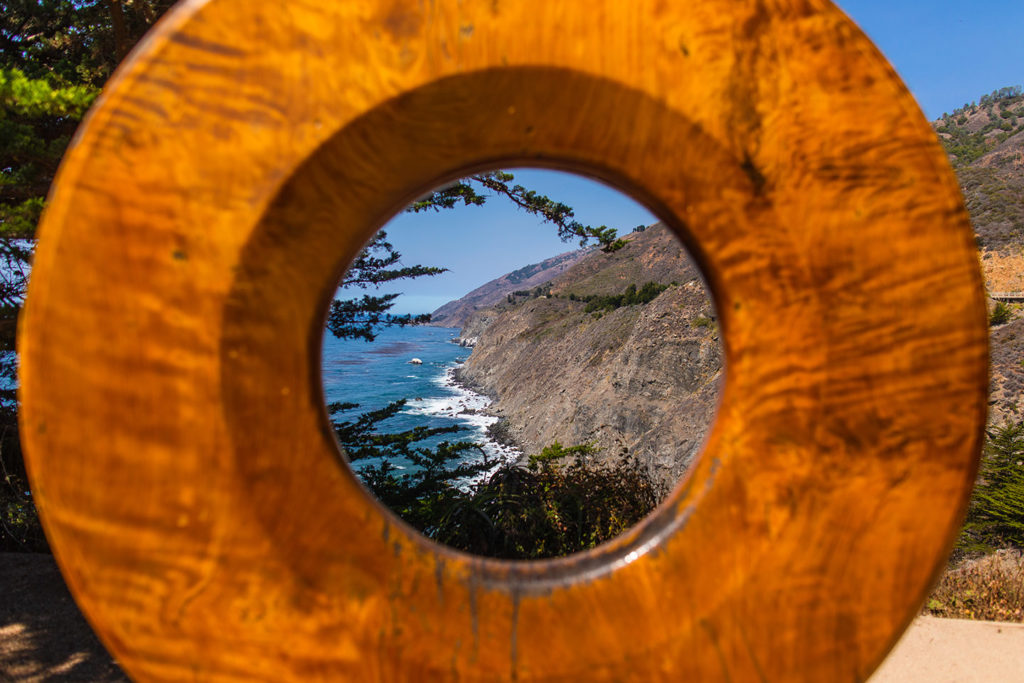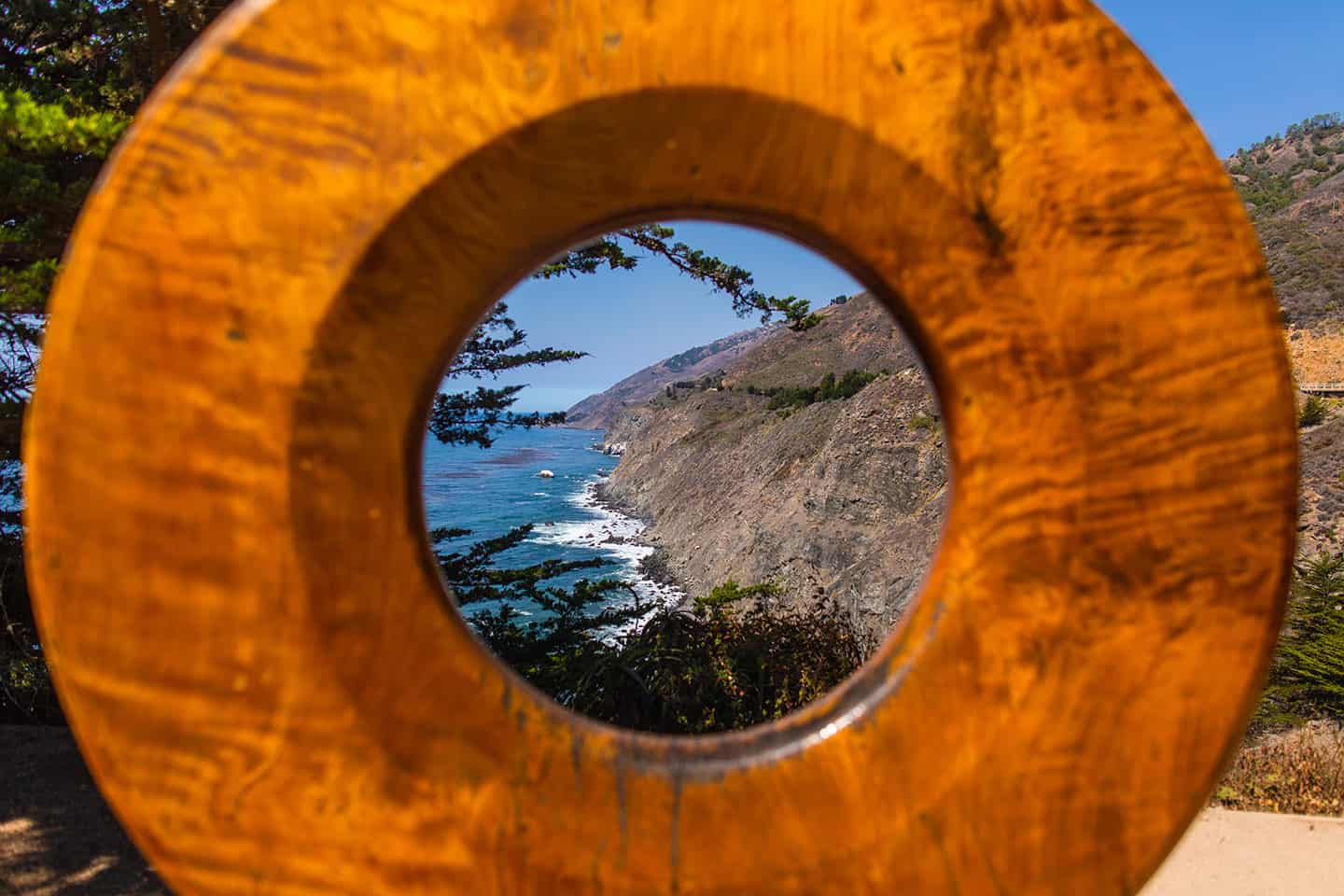 1. Photo Opp: Full Circle at Ragged Point Inn Scenic Lookout
Close to the edge: Prove that you trekked to the crumbling edge of the West itself (aka Ragged Point Inn's spectacularly scenic outlook)! Near the entrance to Ragged Point Inn, a circular wooden work of art creates the perfect frame for your face backdropped by one the most picturesque views in the country (we're not kidding). Here, wind-swept cliffs and untouched black sand beaches meet blue ocean spray and the stately Santa Lucia Mountains—which, in spring—boast colorful wildflower blooms. 
Tip: Always make sure you're facing the sun, lest you end up with a backlit bummer. Want to look positively glowing, sans filter? Shoot at golden hour, shortly after the sunrise or sunset, when the light is soft, warm and dreamy.
2. Photo Opp: Poolside at Hearst Castle
Welcome to my home: The late great publishing mogul William Randolph Hearst knew a thing or two about creating a first impression. Impress your friends (and annoy your enemies) with a plush pic at this grand San Simeon estate, home to countless works of art, lavish pools and a striking array of architectural wonders (note: Hearst Castle opens for spring tours and personal photography use May 11; reservations are recommended). Our fave spot to strike a pose on Enchanted Hill? The Neptune Pool, which evokes ancient Greece and Rome thanks to marble statues of Neptune and Nereid which stand guard over shimmering water.
Tip: If you struggle with posing casually, we've got you. Simply cross one leg over the other or put a hand on your hip and look away from the camera. By the time you look back toward the lens, your friend will have already captured the perfect "un-posed" pic. No one will be the wiser!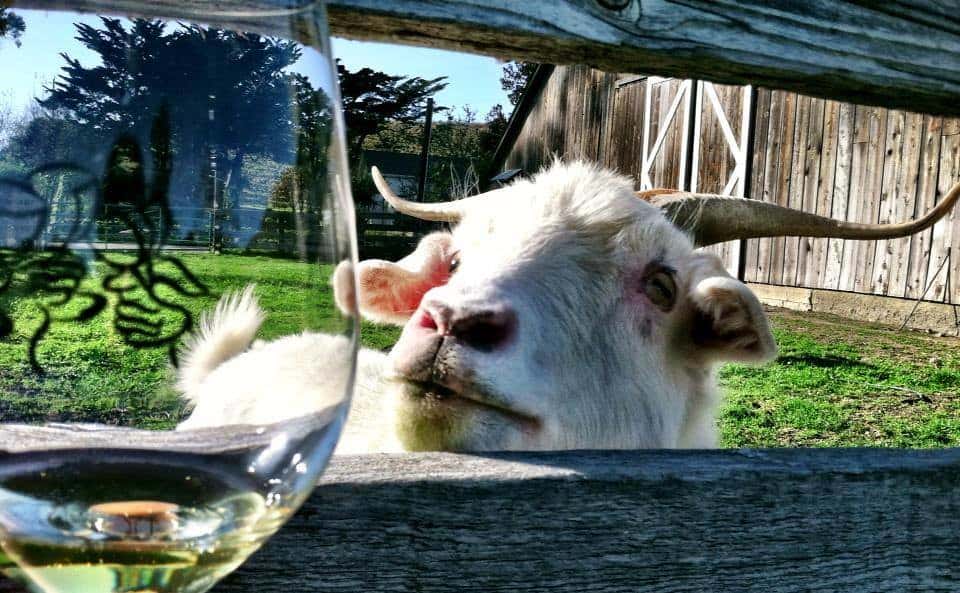 3. Photo Opp: Happy Hour on the Coast
It's wine o'clock somewhere: Enjoy happy hour, the Highway 1 way! We suggest heading to Hearst Ranch Tasting room in San Simeon, where you can toast along the azure Pacific. Surrounded by Eucalyptus trees and overlooking the historic beach where Hearst once shipped in his many treasures, you'll come away with a photo that defies the laws of wine tasting. With its lush green lawn and friendly goats, Stolo Family Vineyards in Cambria is another no-brainer for a spring picnic/photoshoot with friends. 
Tip: Need to get everyone in one shot, but don't want to carry a selfie stick (no shade to those who do, but we get it), ask a friendly wine tasting attendant to take the group photo for you. Wine tasting along Highway 1 is notoriously unstuffy!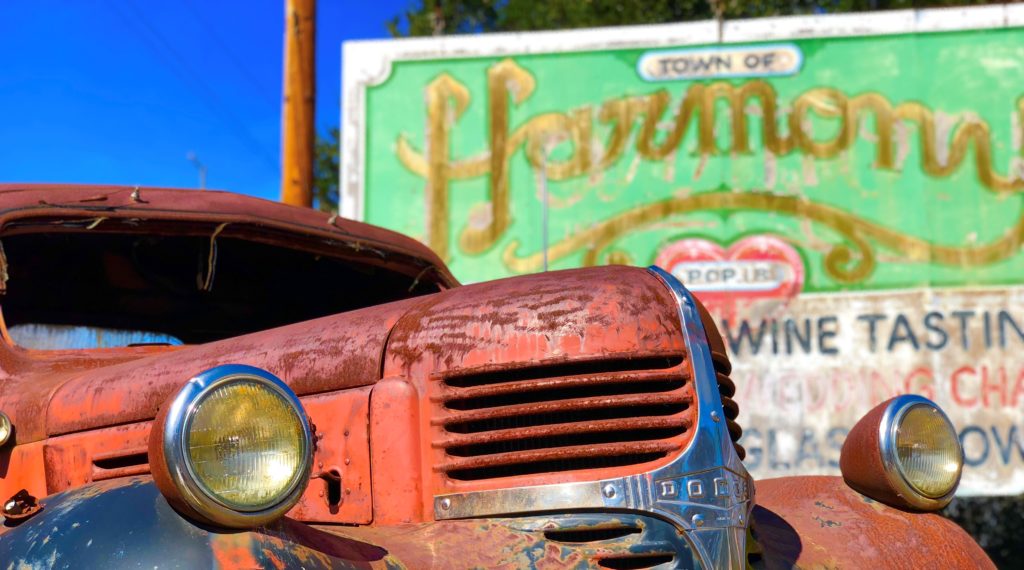 4. Photo Opp: Picture Yourself in Harmony
It's the little things: Nestled between Cambria to the north and Cayucos to the south, the dairy town-turned artist's alcove of Harmony is a fairy tale dream preserved for the modern world. Grab a whimsical photo opp at the town's tiny chapel, where couples still say "I do." This quaint hamlet isn't just known for its marvelously minuscule proportions (the population of 18 if you count the cows). You'll also discover glass blowers creating red hot wares, a local ice cream truck and nearby wine tasting, too!
Tip: Be sure to spot the "Harmony Cow," a vibrant art sculpture located near the town's iconic population sign. Nearby, you can also pose with a hanging outdoor picture frame designed to transport you inside a real life postcard.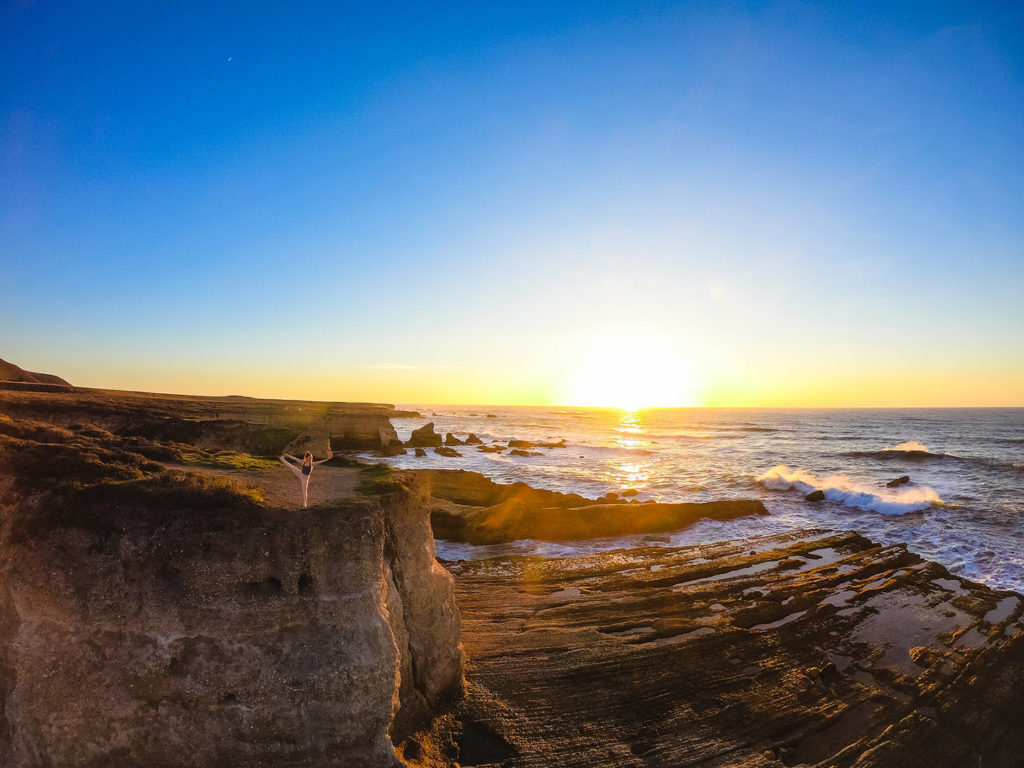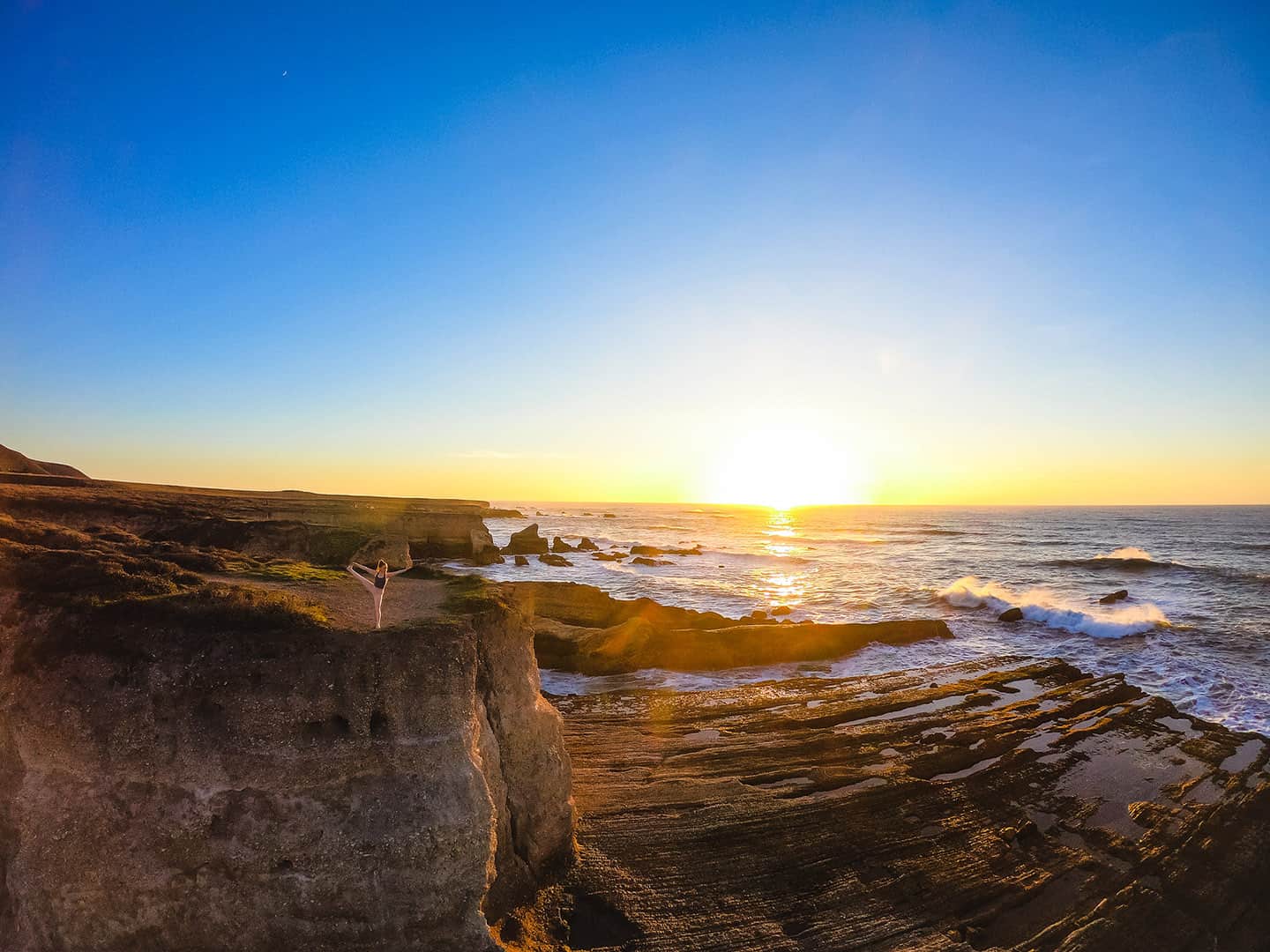 5. Photo Opp: Mountains of Gold in Montana de Oro
Flower power: "Montana de Oro," translated from Spanish, is literally "mountain of gold." Why's that? Well, each spring, golden wildflowers bloom along the hills of this iconic Los Osos State Park! Embark on one of this destination's many coastal hiking trails to capture the grooviness yourself! The Montana de Oro Bluff Trail features access to the beach and tide pools while the challenging Valencia Peak affords towering views of blooming terrain.
Tip: Hop on a horse and trot along the sand at sunset. Could there be a more dramatic action shot along Highway 1? We think not!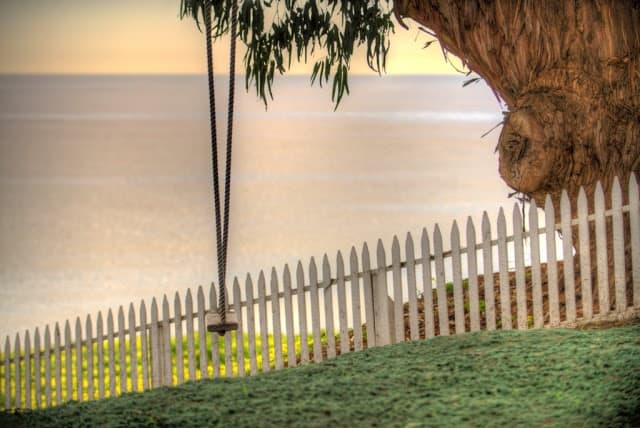 6. Photo Opp: Swing free in Avila Beach
Neverland calls: Ready for adventure? Jump into a two-seater kayak and journey from the shore in Avila Beach to the historic Point San Luis Lighthouse. Be sure to take a whirl on a rope swing located atop the hill, which will make you feel like a kid all over again. As you paddle back to shore, snap pics of seals, otters and seabirds lounging along the Harford Pier launch point. It's all in a day's fun—at any age!
Tip: On the water, be sure to observe our handy Wildlife Viewing Tips. With these rules of thumb, you'll leave our habitat happy and enjoy hang-time with some incredible animal visitors.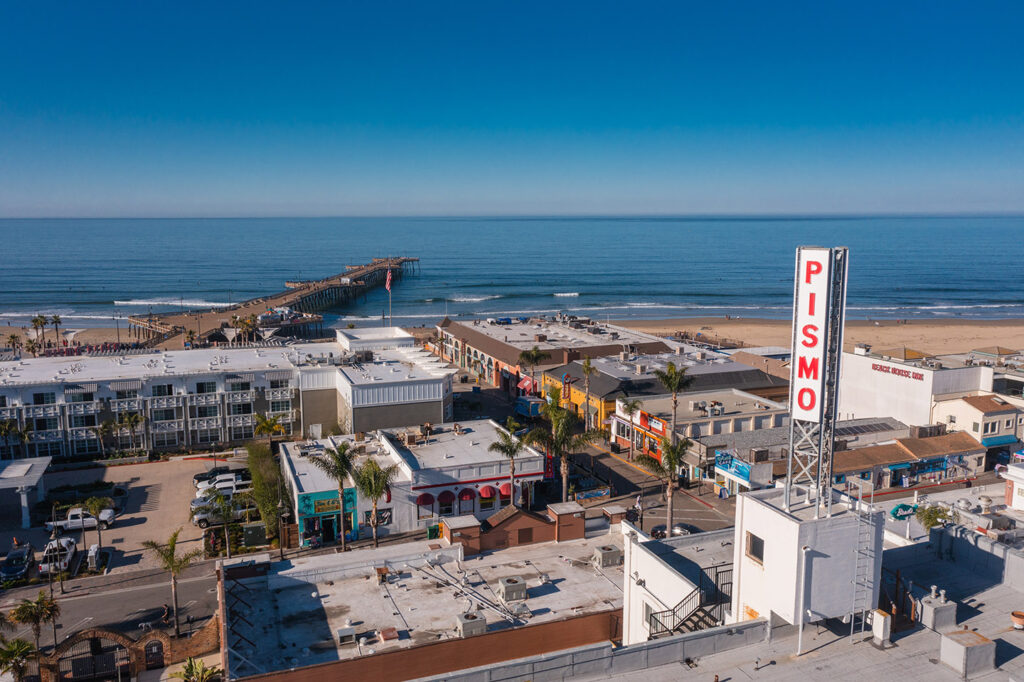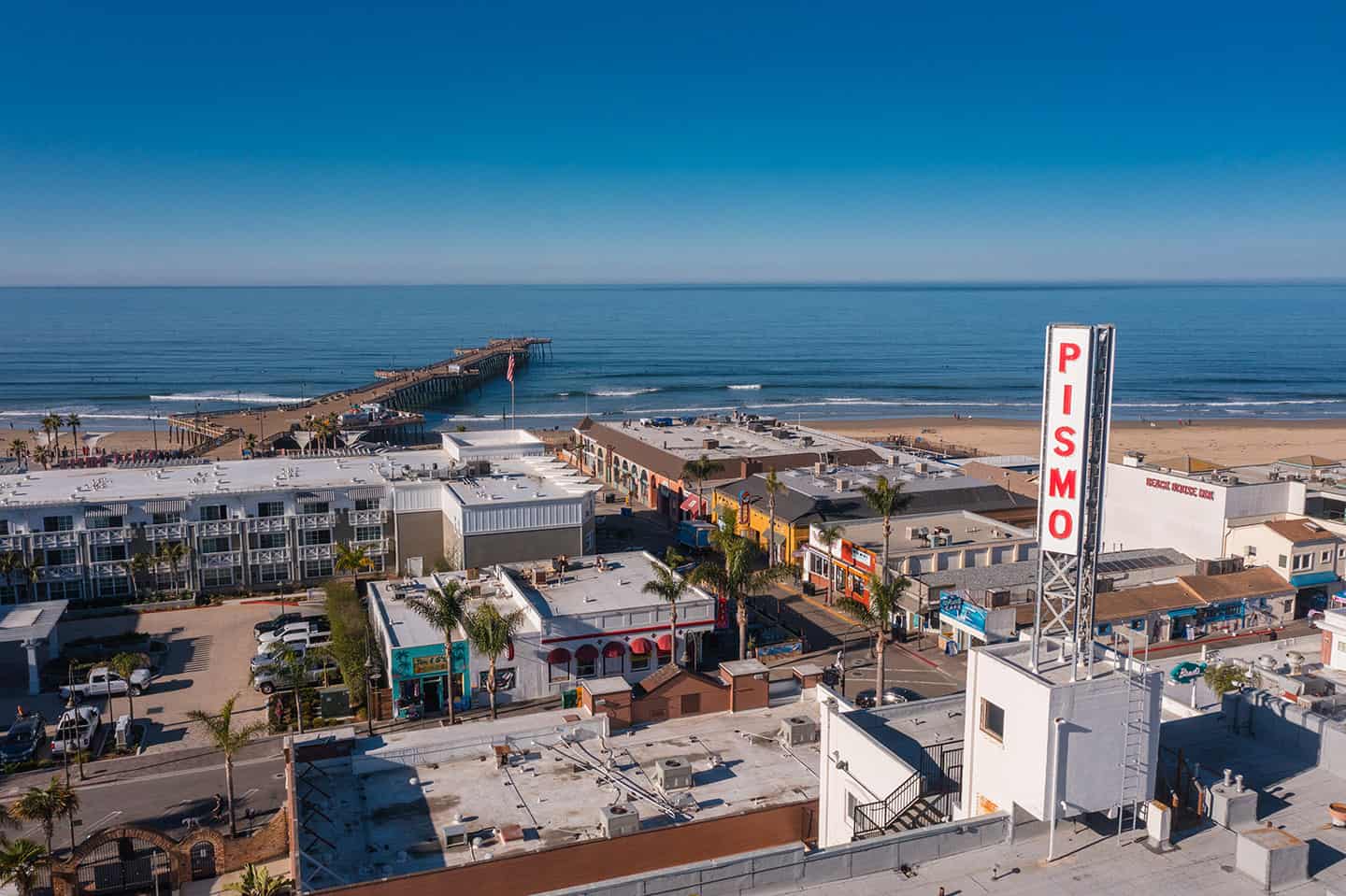 7. Photo Opp: Strike a pose at the pier
Wish you were here: The recently remodeled Pismo Beach Pier and Promenade is simply a selfie waiting to happen! Life-size electric-lit letters spelling "Pismo Beach" provide the backdrop for a top notch spring break pic your squad will cherish forever. In fact, this is a great meeting point for your gang to converge upon. From this selfie spot, you can easily enjoy boutique shopping, surf rentals and fresh seafood, too!
Tip: Everyone loves a fabulous foodie pic, but only if it looks–well–appetizing! Whether you grab a bowl of famous clam chowder or a plate of fish tacos, remember these four rules of thumb: use natural light when possible, shoot from multiple angles, minimize table clutter and (most crucial) don't let your fries get cold!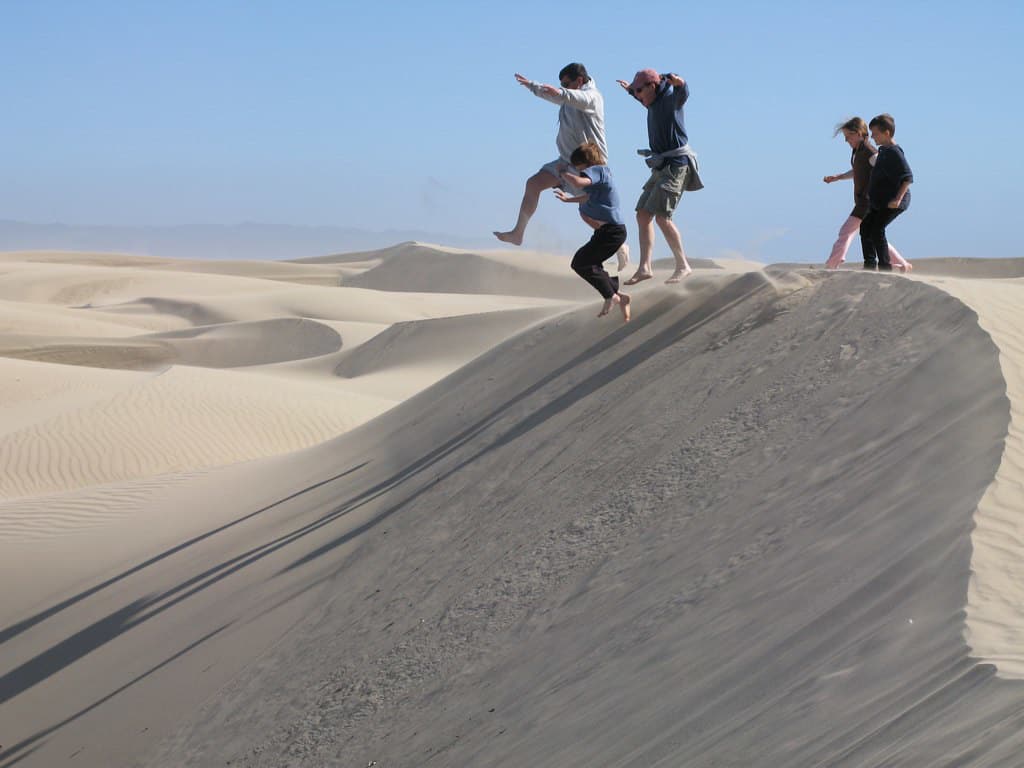 8. Photo Opp: Dunes for days
Make them wonder: Kick up sand along Nipomo/Oceano's dunes and your pals will be texting to ask if you've just landed on the moon. Grab a selfie backdropped by the Guadalupe-Nipomo Dunes, a key location for Cecil B. DeMille's 1923 film "The Ten Commandments." As the story goes, DeMille buried his mammoth City of the Pharaohs once filming wrapped. Luckily for you, plenty of these fascinating artifacts, including a giant terracotta sphinx head, are now on display at the Guadalupe-Nipomo Dunes Center.
Tip: While you should never text (or shoot) and drive, you can certainly ask your buddy to grab a rip-roaring pic (or video) when you take the wheel of an ATV or other vehicle at the Oceano Dunes State Vehicle Recreation Area, the only beach of its kind that you can actually drive on!