Reader's Digest lists 13 California Road Trips You Should Try to Take at Least Once
From Carrie Bell
The Golden State has it all, from snow-covered mountains to majestic forests to metropolises and miles and miles of ocean views—and there's no better way to see it than on a California road trip.
Dreaming of a California road trip? Of course, you are because who wouldn't want to hit the open road to explore unbeatable beaches, matchless mountains, divine deserts, national parks, bustling big cities, quaint seaside villages, lush lakes, historic sites, artist colonies, and wonderful wine countries? A number of iconic drives start or end there, including historic Route 66.
"The sheer variety of experiences in California, along with our state's diverse natural beauty, makes it the ideal destination for road trips," Caroline Beteta, Visit California president and CEO, says. "From iconic coastal drives to adventures that lead off the beaten path, there's something for everyone to discover." To wit: The state's one of the only places in the world where you can spend time at the beach, in the mountains, and in the desert in the span of a few hours. It's got road trips perfect for surfers, hikers, bikers, day drinkers, eaters, museum lovers, kayakers, history hounds, birders, beach bums, landscape photographers, and even banana enthusiasts. So what are you waiting for? Peruse the following guide to the best 13 California road trips, brush up on how to budget for a road trip, double-check your road trip essentials checklist, and give the green light to an asphalt adventure.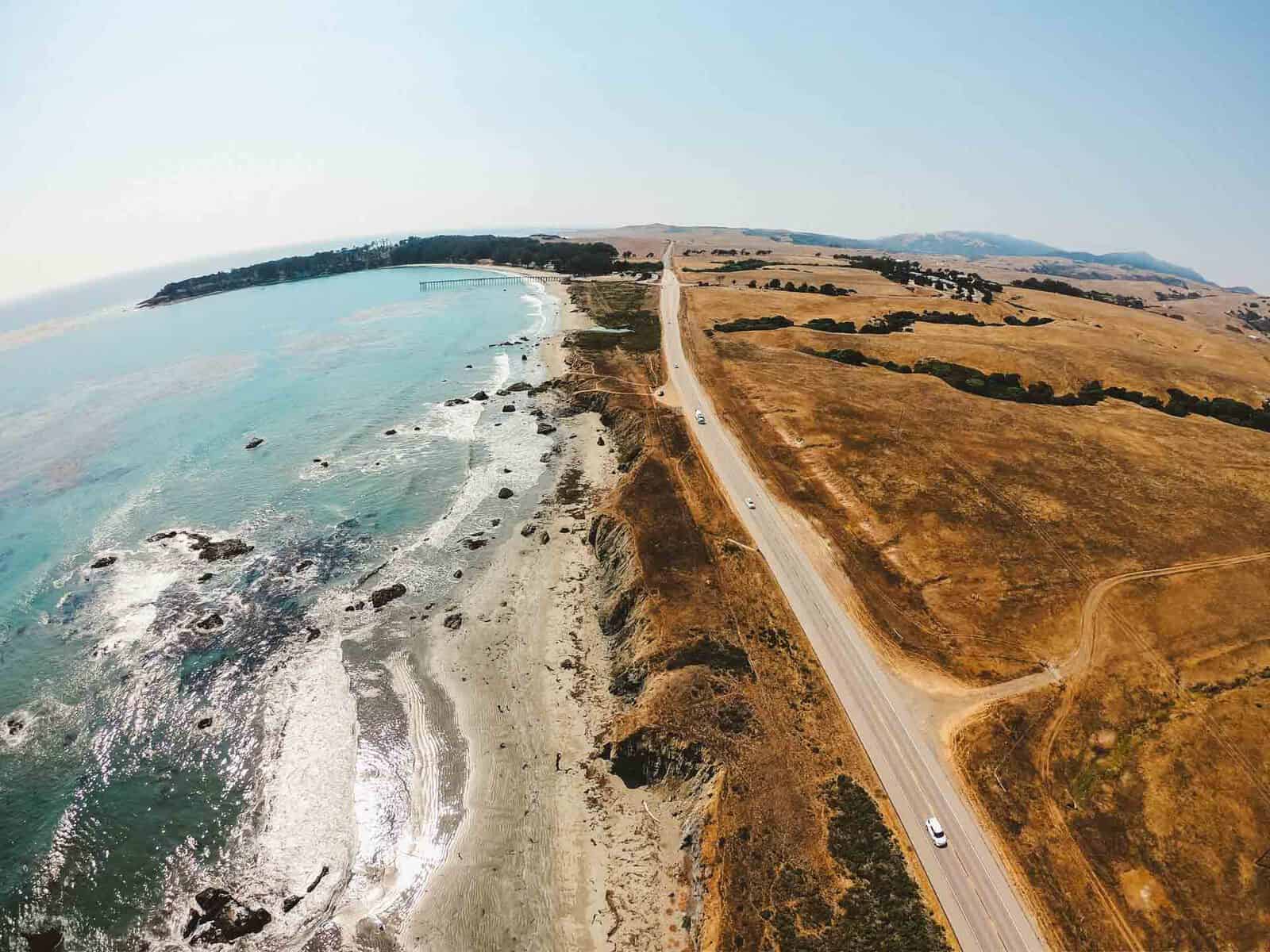 Highway 1 Discovery Route & Big Sur
Route distance: 250 miles
Suggested length of time: 2-3 days
If you don't have enough time to drive all of Highway 1, pick a section of it for your road trip or a weekend getaway. Not all parts of the PCH were created equal and San Luis Obispo County and Big Sur would argue that their sections pack the most road trip punch, partially because more than half the rocky coastline is protected here which means the majority of the scenery isn't obstructed by developments. We'd suggest spending a day in SLO city first, making stops in Bubblegum Alley, the Mission, and one of the hot springs day spas. Sleep in the one-of-a-kind Madonna Inn, one of the more unusual hotels you'll ever see. As you drive the serpentine route, take your time to admire Mother Nature's handiwork in the crashing waves, sprawling kelp forests, sculptural cypress trees, pristine miniature coves, ephemeral cascades, lush peaks, coastal forests with babbling brooks and vibrant yellow banana slugs, and snorting behemoth elephant seals alternating between fighting and loving in San Simeon (which is also home to man-made eye candy, Hearst Castle), and otters floating in Morro Bay harbor with Morro Rock (The "Gibraltar of the Pacific" formed 23 million years ago from an extinct volcano plug.) as their impressive background. Oceano Dunes State Vehicular Recreation Area, a 3,500-acre peel-out playground, encourages you to stay behind the wheel a little longer while charming towns like Cayucos and Cambria entice you to hit the brakes with shopping, small-batch cheeses at creamery tours, pier strolls, olallieberry pies, avocado farm tours where you're free to take fallen fruit, seaweed foraging classes, and soft brown butter cookies. To learn more about what to do and where to eat and sleep once you hit the Big Sur portion, read this in-depth guide to a Big Sur road trip.