Over the last 20 years as Paso Robles has become recognized as a wine destination, its culinary scene followed suit. Today, wander the downtown area, and it's easy to order cuisine from every corner of the world within just a three-block radius. With its abundance of farms, fisheries and ranches nearby, this community has all the right ingredients for a foodie's playground. Many restaurants make the most of this with farm-to-fork dishes that highlight local purveyors — and not just the white-linen spots. Check the menu at even some of the most casual eateries, and you'll see producers called out by name. Along with ambitious chefs and friendly diners, this is part of what makes Paso Robles's dining scene one of the most exciting around. Unsurprisingly, many city-centric spots have excellent wine and beer lists to accompany your meal. Conversely, many backroads wineries boast outstanding restaurants worth visiting, too. The moral of the story? You'll be hard-pressed to find a less-than-stellar meal anywhere in Paso Robles, whatever your budget or style.
Best Breakfast in Paso Robles
Andrea's On Pine
Andrea's is only open on Friday, Saturday and Sunday, but they serve enough flavor to cover the other four days of the week! With gourmet farm-to-fork dishes, this local favorite offers a leafy, dog-friendly patio that everyone loves. Pop over for Andrea's famous bagel special: always imaginative and always flavorful. Every weekend, the menu includes French toast bakes, house-made quiche, salads, tacos, panini, and killer breakfast burritos. Everything is presented with a gourmet touch and with a premium on locally-sourced ingredients. The menu offers something for everyone, whether they're gluten-free, vegetarian, or cutting back on carbs. Crepes, mimosas, patatas bravas: it's all here, and it's all delicious. Make sure to sit outside: the exposed brick wall, blossomy tree, tables and chairs are so inviting. Want to take your treats on the road? Andrea's On Pine offers picnic boxes for takeaway, which can be very handy for long wine tasting days.
Everybody loves brunch, right? This bright and cheery spot in downtown Paso Robles takes the in-between meal seriously. Located just one block off Paso Robles' City Park, Brunch serves a variety of breakfast-slash-lunch dishes worth lingering over. The menu is set up to please brunch traditionalists as well as health nuts and modern foodies alike. Tuck into a plate of creamy eggs benedict, served on tender sourdough English muffins with a side salad. Or go for something lighter, like vegetarian street tacos, served with potatoes, avocados and scrambled eggs and house-made pico de gallo. Sweet tooths should definitely try the s'mores french toast: brioche slices bathed in chocolate ganache, graham crackers and toasty marshmallows. Culinary adventurers will love the trio of breakfast pizzas on offer, from bacon and chorizo-topped pizzas to caprese-style. Whether you're vegetarian, vegan or gluten-free, Brunch has options for you. Don't forget to add a mimosa, kombucha or hard cider to your brunch feast!
Joe's Place
This local favorite is so popular, it has two locations in Paso Robles: one on Spring Street and one at the Paso Robles Airport. Owner Joe Ontiveros serves American classic breakfast (and lunch) dishes with a side of patriotism. Come in for hearty traditional comfort food, and expect to receive big servings. One of the cafe's most popular dishes is chilaquiles: sauteed corn tortilla strips tossed with eggs, cheese and ranchero sauce. (You can also order the Chilaquiles Supreme with tri-tip, ortega chiles and sour cream.) Eggs, bacon, sausages and breakfast sandwiches are on the menu as well, plus pancakes, french toast, and Joe's "World Famous" biscuits and gravy. As you eat, check out the Americana and military memorabilia that line the restaurant walls. Feeling like lunch? Joe's Place serves "satisfying sandwiches" like Philly cheesesteaks and tuna melts, as well as "greasy spoon" favorites like burgers and hot dogs. Fresh soups, chili, salads, and burritos round out the varied menu with something for everyone. When you leave, listen for Joe's famous greeting: "Thank you, fellow Americans!"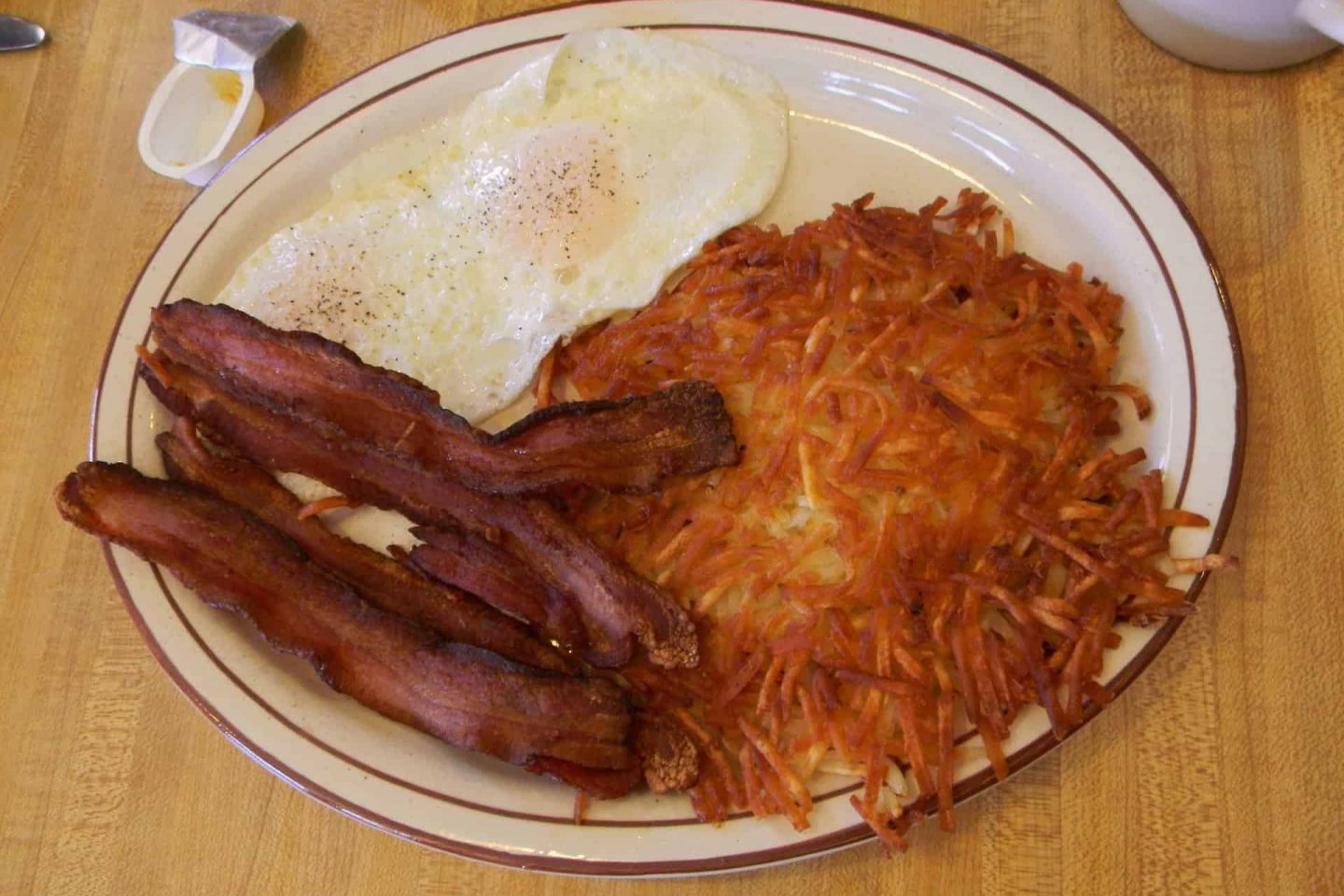 Best Lunch in Paso Robles
Red Scooter Deli
Trust the reviews and trust your belly: Red Scooter Deli is a delicious spot where sandwiches and salads are made fresh and tasty. But it's not just lunch: Red Scooter serves breakfast and dessert, as well. This pint-sized deli punches way above its weight with a varied menu that can please any palate. Enjoy options for all dietary preferences, from gluten-free, keto, and low-carb to vegetarian and vegan. (In fact, Red Scooter Deli has dozens of vegan dishes on the menu — a remarkable variety.) Popular orders include the "Rubenesque," a hot sandwich made with pastrami, swiss cheese and sauerkraut with 1000 Island dressing on handmade rye bread. Choose from hot and cold sandwiches, wraps, soups and salad for lunch, all made with fresh ingredients. At just $6, the kids' meal is a steal, offering half a sandwich, yogurt, crackers, and a drink. Going wine tasting? Grab a box lunch on your way out to the wineries. These are packed with a cold sandwich, side salad, potato chips, a cookie and an optional drink — plus cutlery and napkins. If you plan to dine at the deli, keep in mind that seating is limited to the tables outdoors; there is no indoor seating. The good news? You can easily bring your pup and sit outside, with a nice view of Paso Robles City Park.
Odyssey World Cafe
Locals have loved Odyssey World Cafe for many years for its cozy interior, eclectic menu, and delicious dishes. The restaurant is open for lunch and dinner, making it the perfect place to dine before or after a day of wine tasting and/or sightseeing. Choose from a menu of dishes inspired by flavors from across the globe. Favorites include the curried chicken salad, served on a bed of leafy greens with orange-sesame-ginger dressing. Or try something from the Stir Fry Bowls menu, like the seared ahi tuna stir-fry with seasonal veggies. Classic dishes like spaghetti and meatballs and grilled ribeye with mashed potatoes sit right alongside lamb feta burgers and ahi tacos. Customers especially love Odyssey's sandwich options, like the grilled chicken on ciabatta with mozzarella, tomato, pesto and balsamic vinegar. Gyros, fish and chips, gourmet soups and cakes round out the menu — plus beer on tap, wine, espresso drinks, and more. But whatever you order, don't miss out on Odyssey's famously fresh baked bread.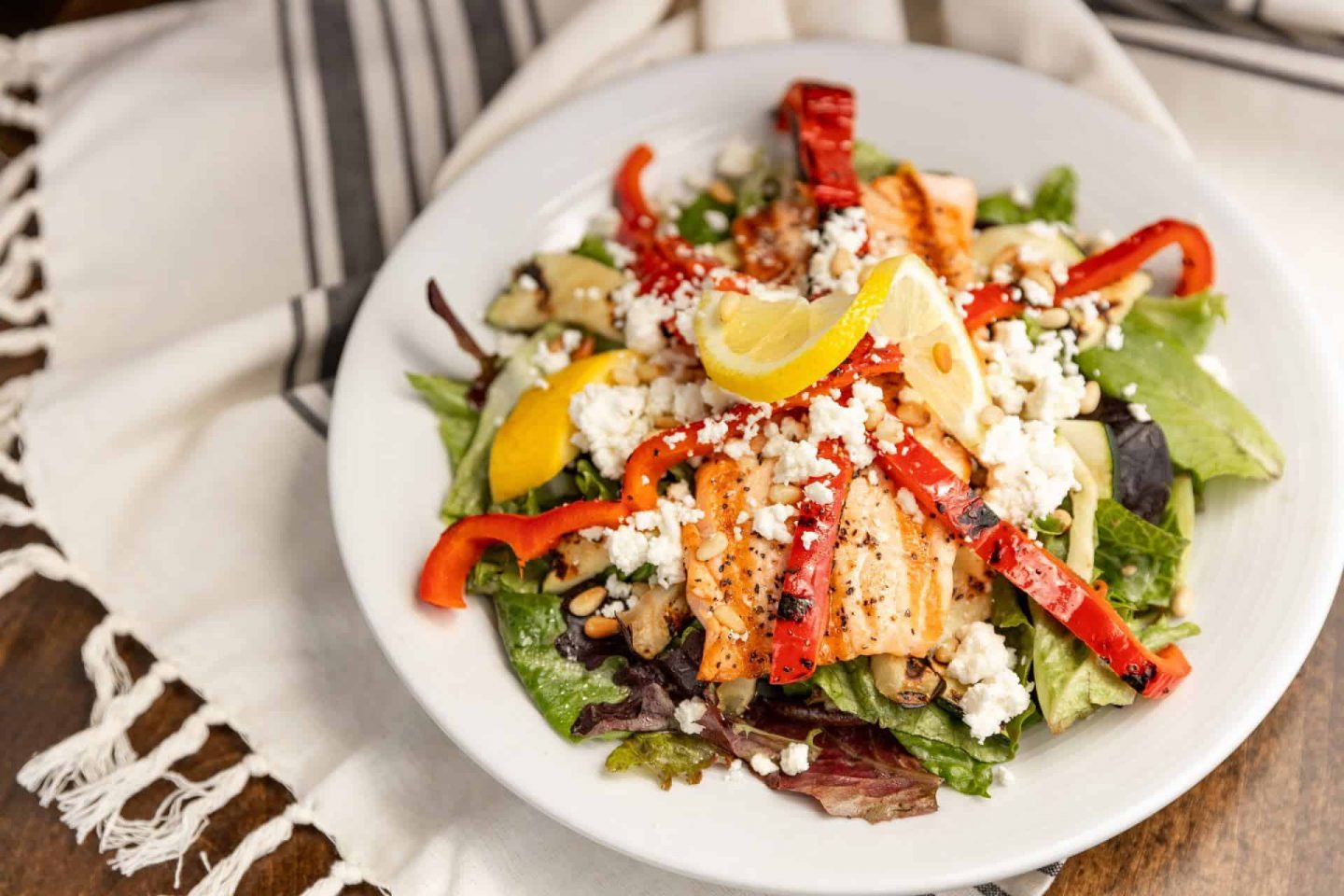 Taste! Craft Eatery
If you want big flavor and a comfortable, lux ambiance, Taste! Craft Eatery will fit the bill. Located right on Paso Robles' downtown City Park, Taste! Serves breakfast, lunch, dinner, and drinks with style. Look for California-style comfort food here, where every dish shines with fresh ingredients. Choose your own adventure: pick anything from the vast menu of sliders, mac and cheese, salads, soups and sides. Pick two, three, or four of them for a fixed price, and enjoy a meal that you customize for yourself. Beef sliders are served with inventive, non-traditional toppings like fig jam and chevre, truffled aioli, strawberry chipotle jam and more. Lamb, chicken, pork, fish and vegetarian sliders are equally foodie-friendly. Order fancy mini-macs (served in personal ramekins) with your choice of cheese and toppings. Big, hearty salads, fun brussels sprout preparations, and a long list of shareables and appetizers make the meal. For drinks, expect a nice selection of wines by the glass (and by the bottle), plus rotating taps of craft beer and seasonal cocktails. Finish with a dessert of seasonal cobbler, flourless chocolate torte, sorbet, cheesecake or crème brûlée.
Best Dinner in Paso Robles
La Cosecha
Chef Santos Macdonal established his career in Italian cuisine before returning to his roots with La Cosecha, a Latin-inspired farm-to-table restaurant. Translated from Spanish as "the harvest," La Cosecha features Spanish and South American flavors like those Macdonal grew up with in his native Honduras. These are crafted with locally-sourced ingredients at their peak of freshness for an experience that manages to be both authentic and inventive. La Cosecha's commitment to freshness appears in the menu, with several items made special daily. Try the ceviche del dia, sopa del dia, ensalada del dia, or paella del dia to witness Chef Macdonal's spontaneous talents for yourself. To have a taste of his homeland, order the pastelitos catracho: beef and potato Honduran empanadas. In addition to its flavorful Latin-influenced cuisine, La Cosecha is known for its fantastic wine list and craft cocktails. An annual recipient of the Wine Spectator Award of Excellence since 2017, La Cosecha serves thoughtfully curated wines by the glass and bottle. Expect Central Coast gems — particularly from Paso Robles — as well as robust offerings from Spain, Portugal, Argentina, Chile, and beyond. As for cocktails, don't miss signature sips that feature cachaça, pisco, mezcal, and more south-of-the-border spirits.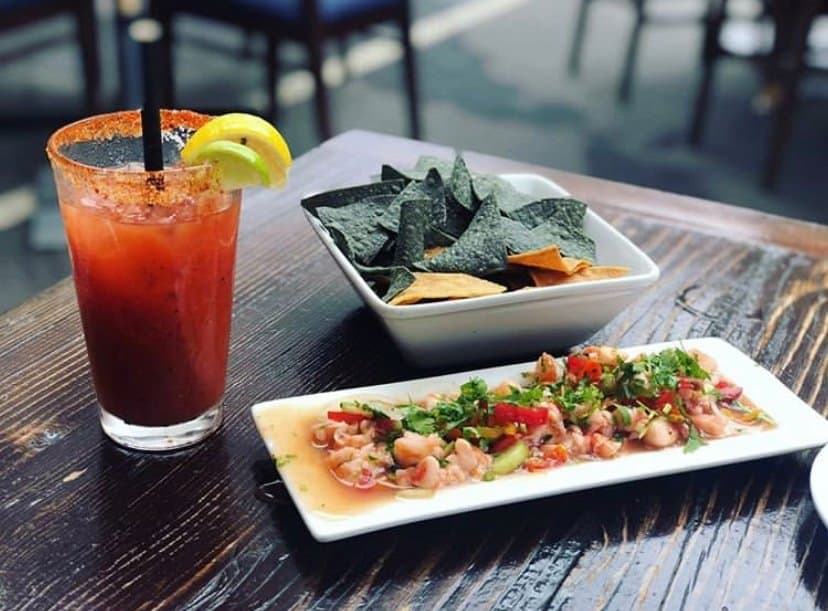 Six Test Kitchen
It's a classic rags-to-riches fable: Chef starts restaurant in his parents' garage, chef wins hearts, chef moves to new location, chef wins Michelin star. Sound improbable? This is the true story of Chef Ricky Odbert and his high-caliber tasting menu restaurant, Six Test Kitchen. What began as a scrappy attempt to build a following here became a Paso Robles dining experience that requires reservations months in advance. If you're lucky enough to nab a reservation, be prepared for dinner unlike any other. Odbert and his team serve multiple courses — sometimes as many as 20 — in small tasting menu quantities over a span of around 2.5 hours. Wine pairings are available for an additional fee, and are not open for substitution. (Corkage is also unavailable.) By dining here, you entrust your evening to the considerable talents of Chef Odbert — a privilege just 12 people get per night. The menu changes constantly, but it's likely to evoke ooooohs and aaaaaahs from even the most skeptical guest. Find Six Test Kitchen in Paso's Tin City neighborhood.
The Hatch Rotisserie & Bar
Imagine a cross between a Southern cafe, a low-lit whiskey joint, and a California farm-to-table kitchen, and you're probably picturing The Hatch. This charming neighborhood spot attracts visitors with a taste for wood-fired comfort food served with a Southern accent. Owner Maggie Cameron hails from Boston but spent her childhood summers in the south. At The Hatch, she recreates the flavors of her youth with dishes not generally found in California — but with a decidedly California twist. For starters, take an order of pimento cheese, portioned to share, with house-made salt and vinegar chips. For an entree, tuck into a helping of shrimp and grits, or go for meatloaf served with a poached egg. Dessert is impossible to pass up here, where cream pies rule the roost: chocolate, key lime, and banana. In addition to the regular menu, The Hatch runs daily specials, too. (Some folks plan their entire week around fried chicken nights, Mondays and Tuesdays.) Whatever you choose to eat, make sure to accompany your dish with a cocktail from the bar. The Hatch (as in "down the hatch!") excels at serving beautiful, produce-forward cocktails worth lingering over.
Best Sushi in Paso Robles
Goshi
This excellent Japanese restaurant is located just a few blocks south of downtown Paso Robles on Pine Street, near the train station. Here, sushi and sashimi chefs serve traditional Japanese cuisine that is beautiful and expertly prepared. The restaurant is a second location to the original in San Luis Obispo, which also goes by the name Goshi. Both locations were established by Takeshi Goshi Yamada, a Japanese chef born in Tokyo in 1941. His father owned an important restaurant there that was a favorite of politicians and dignitaries, including several Prime Ministers. Today, Goshi offers a robust menu of Japanese dishes served in the traditional style Yamada learned in Japan. Choose from an a la carte menu that includes appetizers like gyoza, edamame, and takoyaki octopus cake ball. Tempura, broiled fish, salads and grilled meat, fish and poultry offer something for everyone. But for the sushi and sashimi lovers among us, Goshi truly shines. Order from an array of rolls, from seaweed-outside to rice-outside rolls, hand rolls to specialty rolls. Vegetarians, pescatarians and gluten-free guests have several options here, making it a terrific place for the whole family.
Yanagi
One of several Yanagi locations on the Central Coast, this Japanese restaurant serves a variety of favorites, from traditional to contemporary. The atmosphere is welcoming and calm, with a direct view of the sushi chefs working behind the bar. Choose from a menu with plenty of options, including cut rolls, hand rolls, sushi, sashimi, noodle and rice bowls, and more. Sushi choices number over two dozen, with local favorites like albacore and ono taking pride of place on the menu. Yanagi also serves Teppanyaki, one of just a few local restaurants to do so. For non-seafood-eaters, the dinner combinations list offers several options, like teriyaki, tempura, and bulgogi, plus miso soup and rice. These can also be ordered a la carte, served sizzling with stir-fried vegetables, miso soup and rice. Kids love Yanagi's children's platter with teriyaki, vegetable tempura, gyoza and rice. Seat them at the teppan to watch the chefs work, and they'll be enthralled to see their dinner made before their very eyes.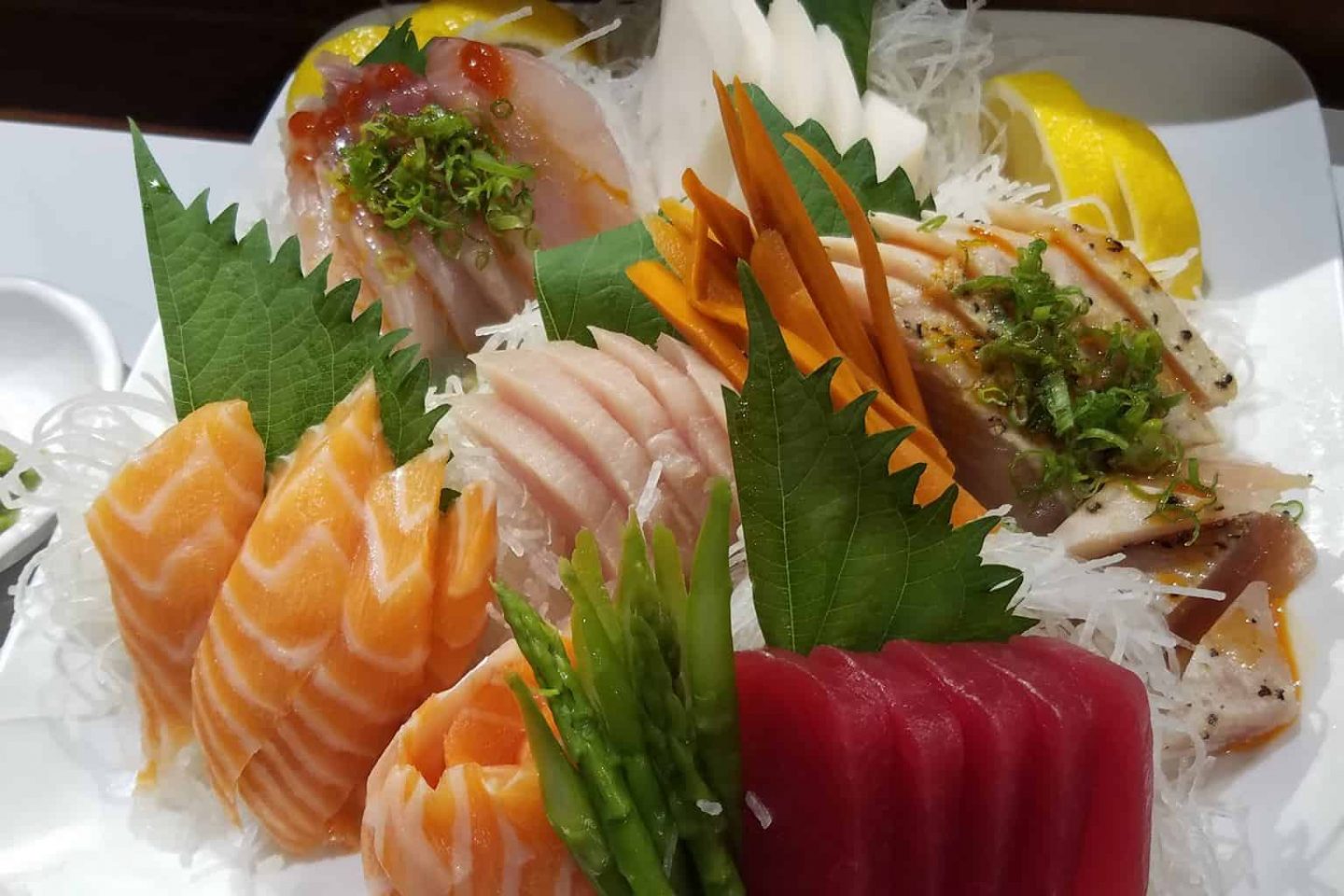 Best Italian Restaurant in Paso
Il Cortile Ristorante
Translated from Italian as "the courtyard," Il Cortile provides a tucked-away haven for some of Paso Robles's finest Italian food. This white-linen eatery serves classic Italian dishes, made with local produce, grains, meats, poultry, and more. This commitment to choosing locally-sourced ingredients means one thing for Il Cortile's guests: fresh, just-picked flavors. Chef Santos Macdonal trained in Los Angeles under some of the most prominent, respected Italian chefs in the industry. He gathered all his experience in their many kitchens and established his own style as executive chef at Il Cortile. Dishes range from a light arugula salad with portobello mushrooms, parmesan and gorgonzola, to decadent braised osso buco. Choose from a menu of grilled seafood, tender steaks, and housemade pasta dishes — and don't forget the wine. Chef Santos's wife Carole Macdonal is the restaurant's sommelier, and crafts a wine list that wins awards every year. Order wine by the glass or by the bottle, with options including Paso Robles, Italian, and some Spanish wines.
Buona Tavola Paso
Hailing from Italy's delectable Piemonte region, Chef Antonio Varia brings his talents to Paso Robles at Buona Tavola Ristorante. Meaning "the good table," Buona Tavola features northern Italian specialties in an elegant, serene and authentic atmosphere. Expect a full menu of regional specialties, made from locally-sourced and imported ingredients. Order from a variety of appetizers, housemade pastas, satisfying main courses and desserts like Chef Antonio's tiramisu and apple tart with polenta crust. To accompany your dish, choose from a list of Italian and California wines, with heavy emphasis on Paso Robles and the Central Coast. The restaurant also features a full bar, and can be a wonderful spot to stop in for drinks and appetizers. Several dishes include homemade Italian salumi and sausages from Chef Antonio's sister business, Alle-Pia fine cured meats. Don't miss the opportunity for an authentic taste of Italy, available right in the heart of Paso Robles wine country.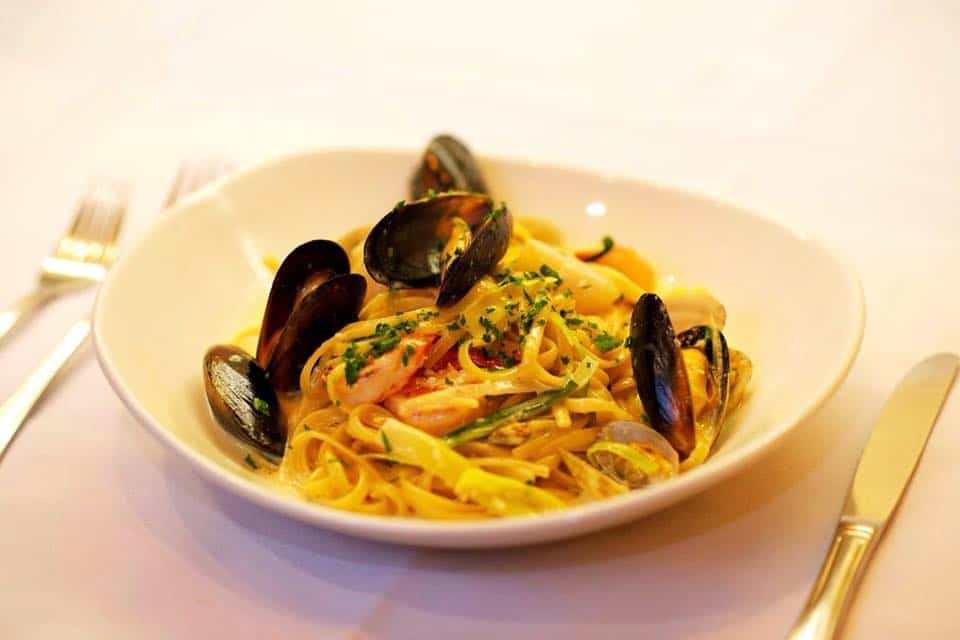 Hemingway's Steakhouse
Envision a classic 1920s-style steakhouse, and it's possible you're picturing Hemingway's Steakhouse in downtown Paso Robles. With its dark walls, gilded ceiling and on-point service, Hemingway's recalls the days in which continental cuisine signified the pinnacle of good taste. At the center of it all? Dry-aged Wagyu and prime beef, from the 10-ounce filet mignon to the 40-ounce tomahawk. You have the choice to add a traditional sauce, like horseradish cream, black peppercorn, or red wine compound butter. Other time-tested dishes include Lobster Thermidor, French onion soup, and crème brûlée — all dishes that Ernest Hemingway enjoyed. As a man who traveled the world, revered bullfighters, fished dangerous waters, and hunted the Serengeti plains, he appreciated a daring concept. Come in for a glass of Hemingway wine (made in Paso Robles wine country), a Prohibition-era cocktail, appetizers, a steak, or just dessert. Anything you order off the menu would make the restaurant's namesake proud.
The Steakhouse at Paso Robles Inn
Since 1964, the Paso Robles Inn Steakhouse has offered local and visiting cowpokes hearty dishes in a rustic and gracious setting. But the inn itself dates back to 1889 — the same year Paso Robles officially became a city. Back then, people visited from all over to indulge in the inn's soothing natural hot springs, including the outlaw Jesse James. Today, that same pioneering spirit lives on in the steakhouse, a casually elegant place to enjoy fine fare and warm hospitality. Slide into one of the restaurant's tall booths or find a cozy table by the open fireplace. Then choose from a menu of classic steakhouse favorites like an iceberg wedge salad with creamy blue cheese, fingerling potatoes and grilled artichokes. You'll find premium choice, hand-trimmed steaks, including top sirloin, New York, filet mignon and ribeye cuts, plus the restaurant's famous prime rib special. (Note that the prime rib is only available on Wednesdays and Sundays.) Buttermilk fried chicken sandwiches, fish tacos, burgers and more casual dishes can be had here, too. Pair your order with one of the steakhouse's signature cocktails, or opt for a glass or bottle of local Paso Robles wine.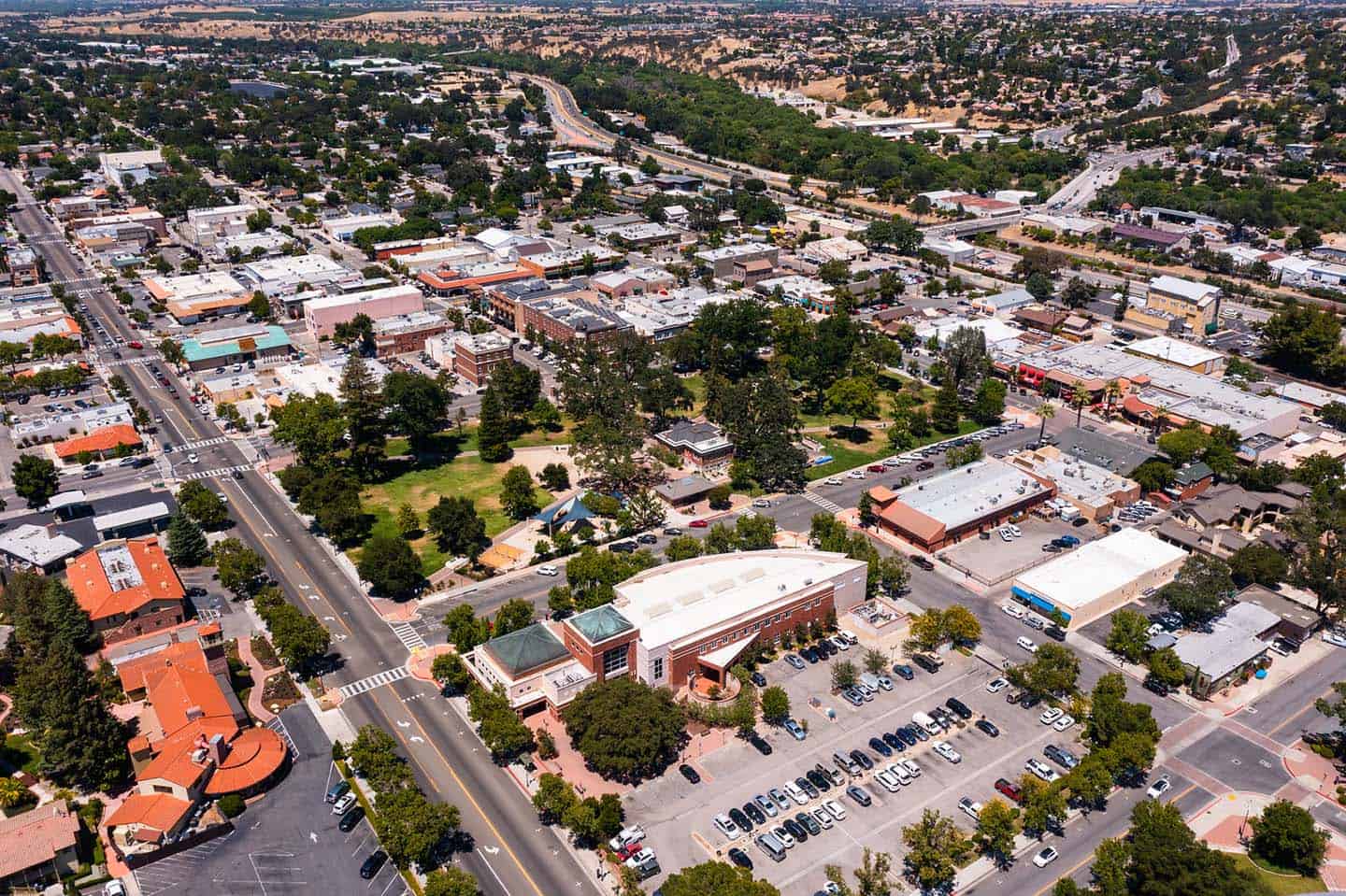 Della's
Owned by the same team behind The Hatch (which is right next door), Della's focuses on wood-fired pizza and gin cocktails. The energy here is light, bright, and modern, just like the cocktails offered at the bar. Pick from a list of signature concoctions, including a set of four gin and tonics with very different personalities. Pre-pizza treats include fried artichokes, meatballs, salads, and rock cod ceviche. But pizza is definitely the main event at Della's, whose upscale pies range from traditional to adventurous. Go for a basic sauce-mozzarella-basil combo (a safe but solid choice), or scooch into more creative territory. "Girl Crush" gets spicy with pepperoni, hot honey, and jalapeno, while "RHOPR" sizzles with creme fraiche, mozzarella, red onion, greens, feta and avocado. But if you're in the mood for something Buffalo-esque, order the "Next One Meets Your Ex One." This pie is topped with fried chicken from The Hatch (get it?), blue cheese, celery leaves and buffalo sauce.
Rustic Fire
Don't let the casual setting fool you: Rustic Fire Pizza makes serious pizza, plus flatbread sandwiches, salads and more. The restaurant is located close to the northern entrance of the Paso Robles Event Center, home of the Mid-State Fair. Cooked hot and fast in a brick oven, these pies often see temperatures above 1000 degrees F before they're served. Owners (and siblings) Jonathan Gannon and Connie Kahanu grew up in the area, and have a passion for supporting local agriculture and businesses. That's why, wherever possible, you'll find local ingredients on Rustic Fire pies. Choose from a selection of classic combos, like pepperoni, sausage and mushroom, Hawaiian, and BBQ Chicken pizzas, or pick something a little different. Rustic Fire serves innovative combos too, like chicken Caesar pizza, Greek pizza, roasted garlic shrimp pizza, and Italian bacon cheeseburger pizza. Not into pizza? Go for a flatbread sandwich, served open-faced on freshly baked Rustic Fire pizza dough. Once you're done with your meal (or instead of it!) grab a cup of locally-made Leo Leo Gelato, or even a gelato sundae.
Best Mexican Food in Paso
Fish Gaucho
Locals know that this restaurant at the corner of Park and 13th is one of the area's hottest spots for Mexican flavors. Fish Gaucho opened in 2014 with the goal to serve Baja-style Mexican cuisine as well as tequila- and mezcal-based cocktails. By all accounts, the venture is a success, with folks coming from all over to experience it — especially the seafood offerings. Fish Gaucho is a sit-down spot featuring bright and light seaside decor, rustic furnishings, and thoughtful service. It's also home to one of the most extensive collections of agave spirits anywhere. Check out the towering bar wall, which houses 250+ bottles of tequila and mezcal from all over the world. Take them for a spin, whether in one of Fish Gaucho's signature margaritas, on ice, or in a flight. For dinner, choose from appetizers, tacos, or combination plates, all of which make use of local seafood, produce, and organic meats. Whatever you order, you can expect everything on your plate to be very fresh, clean, and vibrant.
Órale Taqueria
On any given day, wander into this modern taqueria and you will be met by the smiles of owners Joel and Kristen Casillas. The two have put their hearts and souls into this family business, located right on City Park, and the results are delicious. The menu features tacos, burritos, soups, salads, combination plates, and specialties, as well as a children's menu. Vegetarians and those with gluten sensitivities will be pleased to know that Órale offers many options for meat-free and gluten-free dining. For non-vegetarian tacos and burritos, choose from adobada, carne asada, carnitas, chile verde, carnaza (shredded beef), chicken, and pastor. The Surf 'n' Turf Burrito is a local favorite, with sauteed shrimp and carne asada, rice, beans, cheese, grilled onions and bell peppers. All burritos can be served as a burrito bowl (without the tortilla) or sauced ("wet") with sour cream and cheese. Other dishes include nachos, flautas, quesadillas, tortas and tostadas — and nothing on the menu costs more than $25. Come in with the whole family, or after a day of wine tasting, for flavorful, affordable food that hits the spot.
Best Dinner and Cocktails
The Alchemist's Garden
Several mixologists and chefs got together to open this bohemian spot on Paso Robles's City Park. The result is an eatery centered on innovative botanical cocktails and shared plates, with an open-air bar overlooking the park. The menu is laid out with signature cocktails labeled within a "family" of drinks. (For instance, the cocktail named "Meetings with Faustus" is in the gin and tonic family. It's made with tarragon-infused Citadelle gin, Fever-tree classic tonic water, and butterfly pea flower ice cubes.) This helps guests choose drinks based on their preferences, but any cocktail made at The Alchemist's Garden is going to be fantastically different. Many are served with a unique sense of drama, like the "Belladonna." This cocktail comes in a stemmed balloon glass with a hollow lime floating on top. The mixologist lights the lime and the spirits inside combust for a beautiful presentation. Dishes are encouraged to be shared, with interesting options like fried cheese and Indian marinara and za'atar sesame popcorn. Come ready for a cocktail and culinary adventure.
Cane Tiki Room
If ever you've wanted to visit a real tiki bar, this spot is just the thing. Over-the-top, kitschy, fun and entertaining, the Cane Tiki Room brings tropical vacation vibes to the edge of Paso Robles's City Park. Outside the door, two massive tiki statues stand guard, while inside, another towering statue sits on the bar, breathing smoke. The restaurant serves Polynesian-inspired dishes with lots of flavor and flair. Spam Musubi, fried rice, and Hawaiian kabobs come ready to share, and pair perfectly with the bar's flamboyant cocktails. Sure, you can keep it simple with a Cane Mai Tai, or you can pick something unavailable anywhere else. Popular choices include frozen rum cocktails, pineapple-based drinks, and punch bowls that serve between 2 to 4 and 6 to 8 people. But beware: some of these drinks are high octane. When in doubt, heed the legend at the top of your menu, which defines the alcohol level on each drink.
Best Organic Dining in Paso
Thomas Hill Organics Bistro
Since 2009, this beloved local restaurant has served all-organic fare from its elegant courtyard spot on Park Street. Debbie Thomas opened Thomas Hill Organics to feature truly farm-to-table cuisine, and was one of the first to do so here. At the time, she actually had her own farm that supplied most of the produce to the restaurant, plus farmshare boxes for subscribers. Today, the farm is out of the picture, but the commitment to local, seasonal farm-fresh food remains front and center. Take a seat in the serene dining room, at the luxurious bar, or on the cozy fireplace patio. Choose from a list of dishes packed with color, texture and flavor, constantly changing with the seasons' availability. Crisp greens, sumptuous pastas, silky pumpkin curry, or delicate fruits — all are served at the height of freshness. Purveyors include Loo Loo Farms, Olea Farms, Gracious Greens, Backporch Bakery, and many more. The thoughtfully-curated wine list accompanies the menu with wines by the glass and bottle, particularly local labels.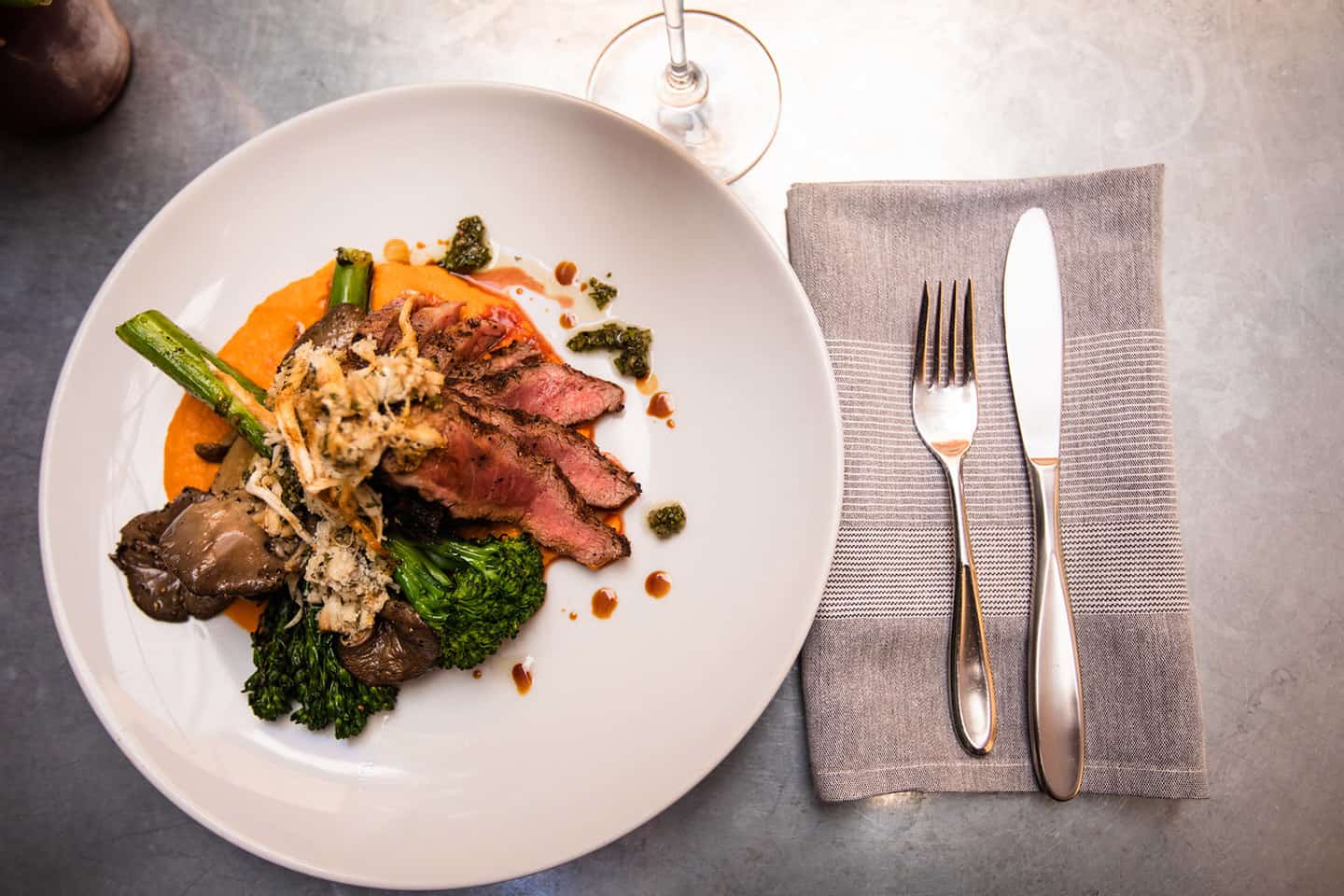 In Bloom
Looking to play with your food? This airy, modern spot is one of the anchor restaurants at the Paso Market Walk, and approaches cuisine with creativity and curiosity. Every dish offers something unexpected and fun. This might mean carrot croquettes served on a plate with lavender aioli formed in the shape of a hashtag. Or it could mean tempura shallots served with their skins unfolded like butterfly wings. Or soy-glazed octopus on a bed of chickpea salad, lemon puree, peewee potatoes and "olive soil." All dishes are plated like works of art: almost too pretty to eat! (Almost.) Even better, they're made with a commitment to local agriculture, with ingredients sourced from area farms called out by name on the menu. The playfulness doesn't stop with food: the drinks have fun here, too. Choose from a curated list of international and local wines, carefully selected to pair with In Bloom's whimsical dishes. Local beers and CBD craft cocktails make the list, too.
Jeffry's Wine Country BBQ
When you think BBQ, you may not think of wine, but that's exactly the pairing that makes Jeffry's Wine Country BBQ shine. The setting makes the whole experience that more fun, too. Wander downtown and seek out "Norma's Alley," a path that travels behind other storefronts. Here, tucked away in a brick courtyard, is Jeffry's, where the BBQ is smokin hot. Chef Jeff Weisinger does BBQ in his own personal (and very wine-friendly) style: with market-fresh ingredients, and a balance of texture and flavor. He has won the Paso Pinto and Paella Festival as well as the Mac & Cheese Fest numerous times — so you know he gets comfort food. At the restaurant, pick from a long menu of wood-fire smoked scratch-made cuisine. Order BBQ sandwiches, BBQ trays, tacos, and salads with your choice of meat, including tri-tip, pulled pork, pork loin, brisket, chicken and housemade bacon. Sides like dijon-dill potato salad and sesame-ginger slaw seal the deal. The restaurant offers gluten-free and vegetarian options, as well as craft beers and local wines on tap, as well as nonalcoholic drinks.
Les Petites Canailles
French-born Chef Julien Asseo grew up a child of Paso Robles wine country: his father, Stephan Asseo, is the winemaker behind cult Paso label L'Aventure. After training in Parisian bistros, Julien returned to the States to work for Guy Savoy in Las Vegas. Today, he and his wife Courtney own Les Petites Canailles (French for "the little rascals"), a French bistro in downtown Paso Robles. Chef Julien's style is exquisite and vibrant, turning simple farm-fresh ingredients into complex masterworks. Pick a table in the intimate dining room and see for yourself. A good example is the leeks vinaigrette: pan-seared leeks under a blanket of warm herb vinaigrette, plus pine nuts and espelette pepper. It is French peasant food, but under Julien's direction, it sings. The same goes for just about any dish on the menu, like Burgundy escargot risotto, moules-frites Hortense, and heirloom tomato salad. The beer list features a well-built selection of local bottles, but the wine list is exceptional. Go for a glass or bottle of French or California wines; in particular, don't miss the wines from L'Aventure.
BL Brasserie
Since 1997, Chef Laurent Grangien has served classic French cuisine from his intimate restaurant at the corner of Pine and 12th Street. Laurent hails from France, where he was chef and partner at two-star Michelin restaurant Le Bistrot d'à Côté in Paris. In Paso Robles, he pioneered the French food scene and elevated the overall cuisine in this emerging wine region. Visit BL Brasserie for a taste of traditional French fare that has captured the hearts of locals and visitors alike. A la carte dishes include eggs mimosa, roasted quail, crab croquettes and escargots in the shell. Entrees range from light dishes like sauteed salmon with braised lentils to heartier choices like croque monsieur with pommes frites and steak frites. Be sure to check out the always-changing wine list for the perfect glass or bottle to pair with your meal. Enjoy the white-linen, intimate dining room, where exposed brick walls and vintage wine posters evoke the pleasures of dining in France.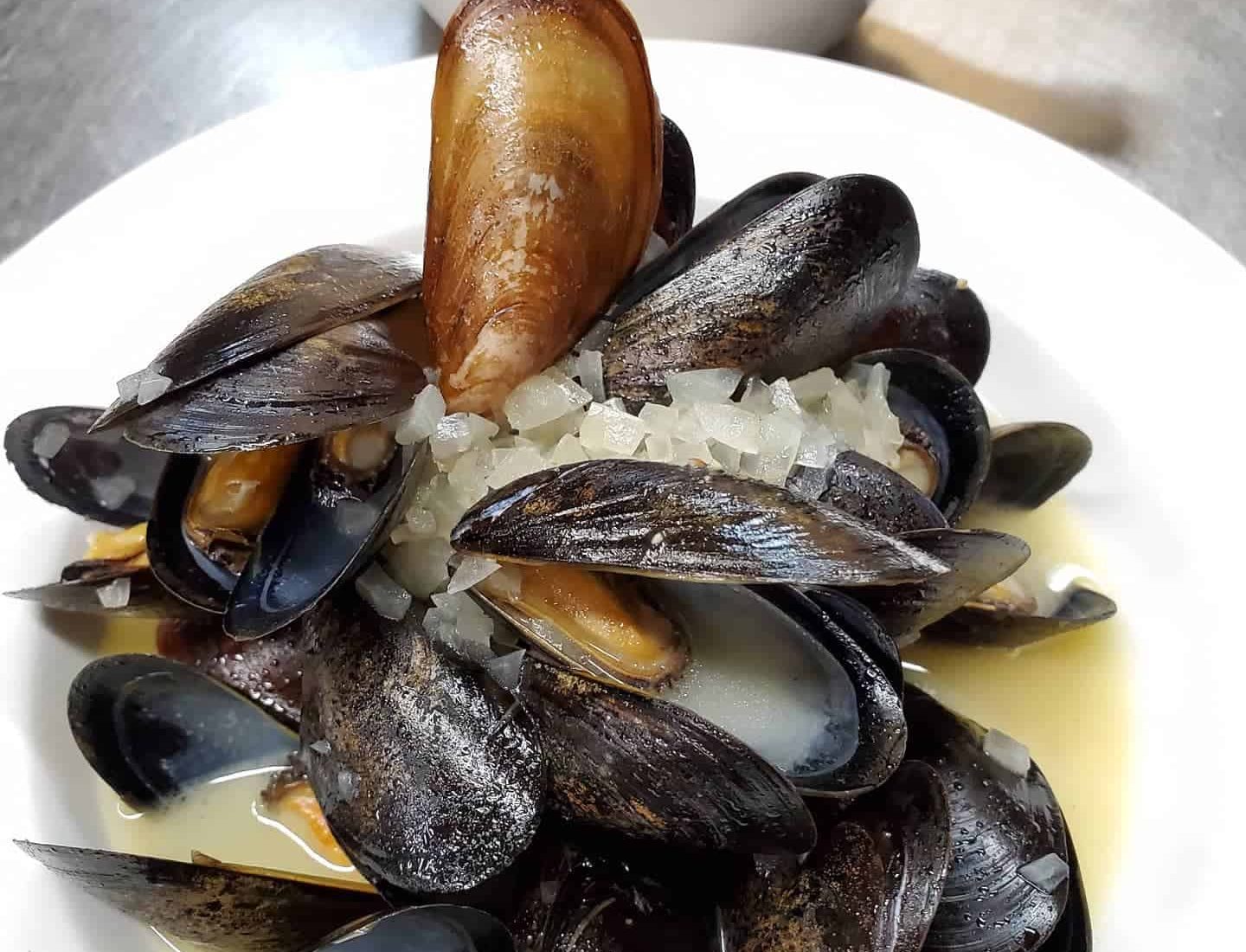 Blast & Brew
If you're looking for a wide selection of drinks and casual wood-fired fare, this is your spot. Blast & Brew lies on the corner of 13th and Park Streets in Paso Robles, just one block away from City Park. The restaurant features a selection of over 26 self-pour taps featuring craft beers, wines and ciders — no bartenders required! Featured breweries include local favorite Firestone-Walker, Modern Times, Drakes Brewing Co., and Belching Beaver Brewery. By using a personalized tap card, you can pour yourself pints or even samples to decide which beer, wine or cider to choose next. Food at Blast & Brew includes "tappetizers" like loaded nachos and pub pretzels, garlic fries and chicken wings. For mains, go for an artisan pizza (gluten-free crust available), satisfying salads, pasta bowls, burgers, sliders and sandwiches. Kids can get in on the fun, too, with a children's menu offering favorites like personal pizzas, chicken strips, and mac 'n cheese.
Much as we all love a spontaneous adventure, a little planning can go a long way. Prepare for Paso Robles to be extremely hot in summer, and quite chilly in winter, thanks to its inland position. For a more temperate climate year-round, head west to the coast. Take Highway 46 West past cult-status vineyards and wineries before climbing to a jaw-dropping vista overlooking Cambria and Cayucos coastline. Here, you'll find history and heritage sites, wildlife, farm-to-table dining, hikes, cycling routes and more. You'll also find wineries and tasting rooms in San Simeon, Cambria and Cayucos, as well as several in Avila Beach. For a much more climate-controlled wine country experience, visit Edna Valley, where coastal influences make for top-shelf chardonnay, pinot noir, albarino, and more. And when you're ready for a break? Head to the nearby white-sand beaches and dip your toes in the water.