Ready to get back in touch with what really matters? Find your center together along Highway 1 this February! Let's face it: we could all use more relaxation and romance in our daily lives. Heart-centered wellness experiences abound along our stunning slice of California coastline, and now's the best time to plan your escape! Come together for a couple's massage, spa treatments, facials, guided yoga, meditation, spa treatments, farm-fresh meals, outdoor excursions and so much more–truly, the itinerary is your fantasy. These days, the world seems to be moving faster and faster. Along Highway 1, you'll be inspired to slow down, unwind and reconnect with yourself as well as your sweetheart. Trust us: after a little rejuvenation on the coast, you'll both be feeling the love in a whole new way!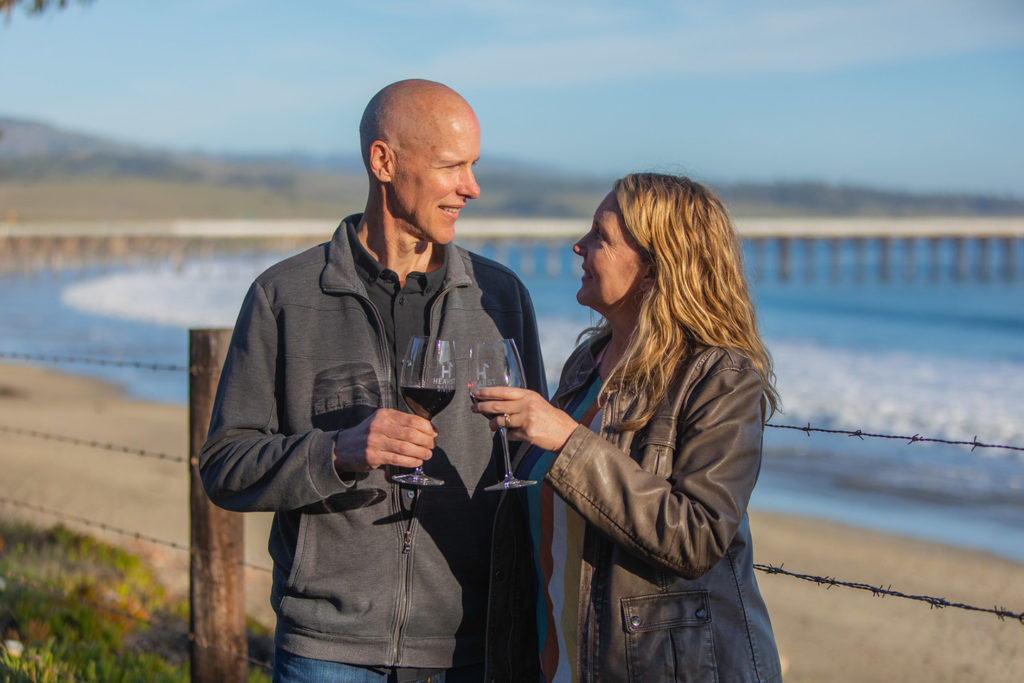 1. Drop Everything for a Million Dollar Drive
Enjoy the afternoon or get a room at wellness retreats and spas in San Simeon and Ragged Point
Kids, bills, and shopping lists—time to leave them all in the rear view mirror! A scenic drive along Highway 1 through San Simeon and Ragged Point is your ticket to instant romance along the open road. With secluded wellness retreats nestled along the lush Gateway to Big Sur, you'll rev up your passion while surrounded by some of the most breathtaking coastal scenery in the world. Whether you book a soothing couple's massage at Diva Day Spa, melt into a guided meditation at Post Ranch Spa or cozy up on a balcony overlooking 160 acres of Redwood forest and ocean views at Alila, you're sure to rekindle that spark. Stay for an afternoon or the weekend—either way, you'll experience unforgettable moments (and stunning photo ops) together. There's a reason folks call this bit of Highway 1 the "Million Dollar Highway": you're sure to feel like a million bucks by the time you depart. That is, if you two don't end up getting yourself a room!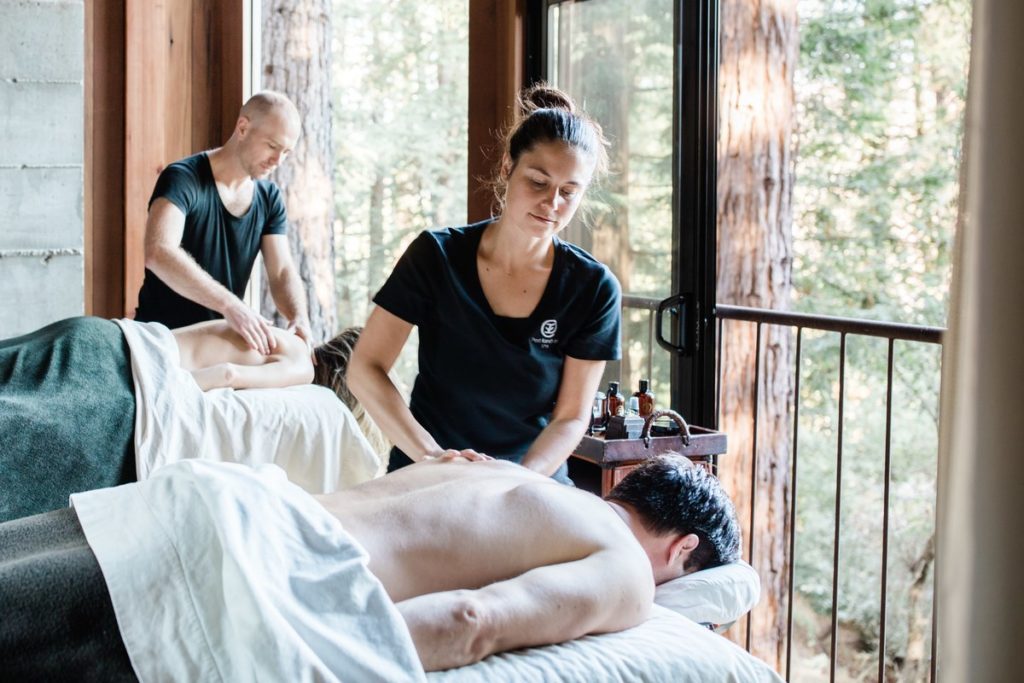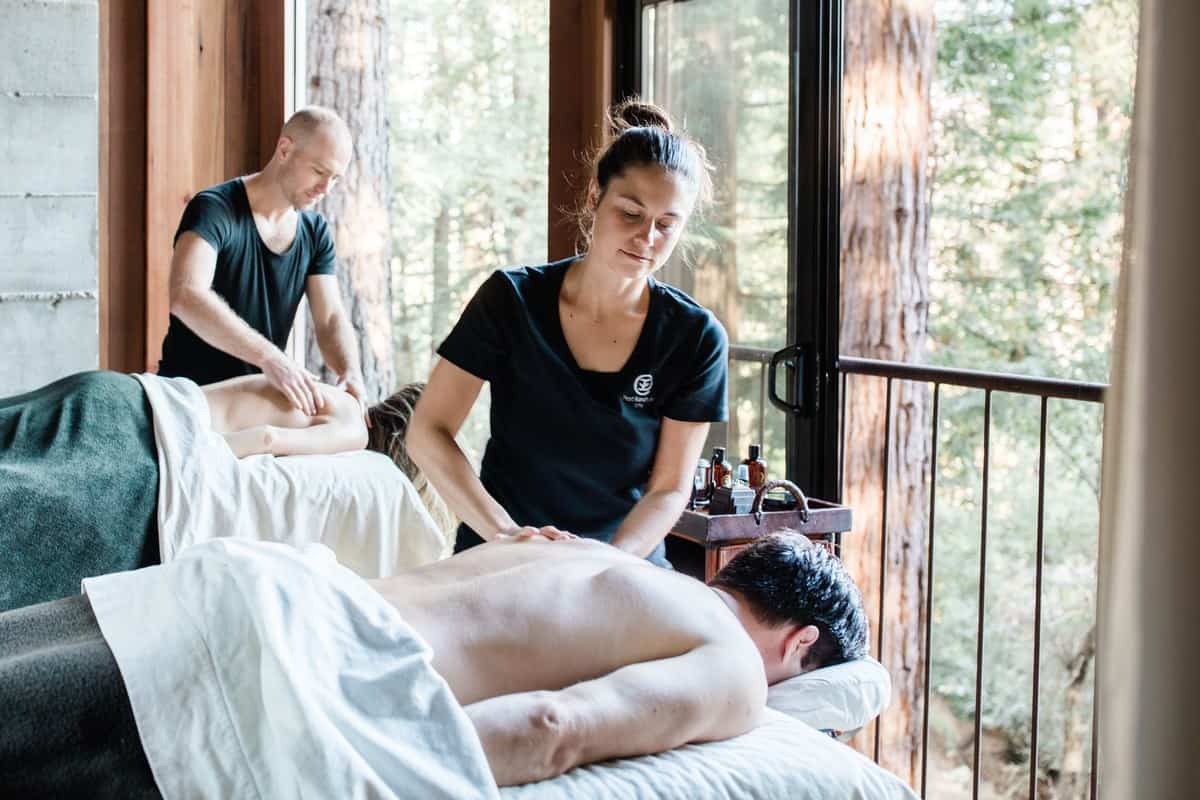 From surfside foraging to sunset picnics, take date night to a whole new level
Eat your heart out! They say that a great meal offers up a direct line to the heart, and—thanks to our year-round growing season—we tend to agree! It's no secret that wellness begins with fresh, whole foods, so why not nourish your way to a happier state of coupledom? Of course, Highway 1 does the whole "farm-to-table" thing a little bit differently. Forage the beach for nutritious edible seaweed in Cayucos, sip premium wine at a sunny, seaside tasting room shaded by Eucalyptus trees, or dig into dozens of farm-fresh restaurants serving up a bounty of wholesome grub. Whether you're planning a big anniversary trip or simply a last-minute excursion to get your groove back, be sure to savor the stellar seafood, artisanal goods and fresh produce that's made us farm-famous. Simply stroll a local farmer's market where fresh veggies, local honey and citrus are ripe for the picking. Looking to really kick up the flavor for a big date night? Book a gourmet picnic for two on a hidden beach courtesy of Cayucos Picnic Company. As the sun sets and your hearts melt, dinner is served.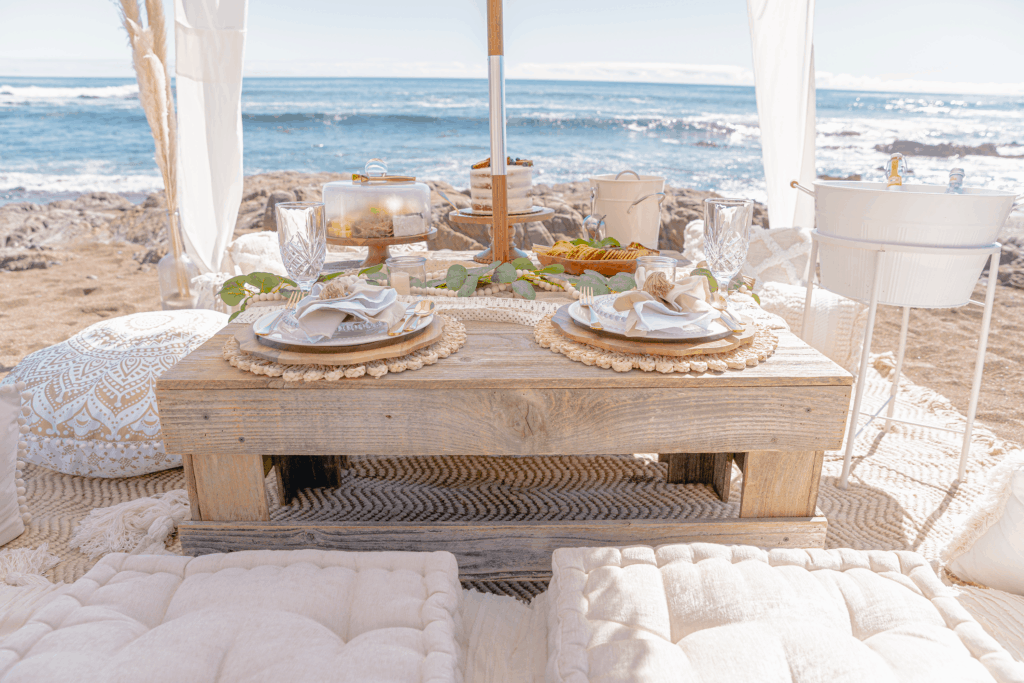 3. Get Your Glow On with a Spa Day in Cayucos
Look as great as you feel with spa treatments attuned to your love
Ready for a serious couple's glow up? Dedicate some much-needed time to pamper and prime along Highway 1's laid back coastal communities! Reveal the "you" they met years ago when you book a beautifying treatment at one of Cayucos' welcoming spas and shake off stress in the process. No need to compromise, either: you and your beloved can address anti-aging concerns with a rejuvenating facial, sink into a plush pedicure chair for an hour of zen, relax with an incredible couple's massage, or book that long-awaited appointment for laser hair removal. With so many luxurious spa treatment options to choose from, you can enjoy aromatherapy while your partner's pores get the deep clean treatment. The best part? After your double makeover, stroll Cayucos' quaint downtown, where window shopping, pier-strolling and world famous brown butter cookies await!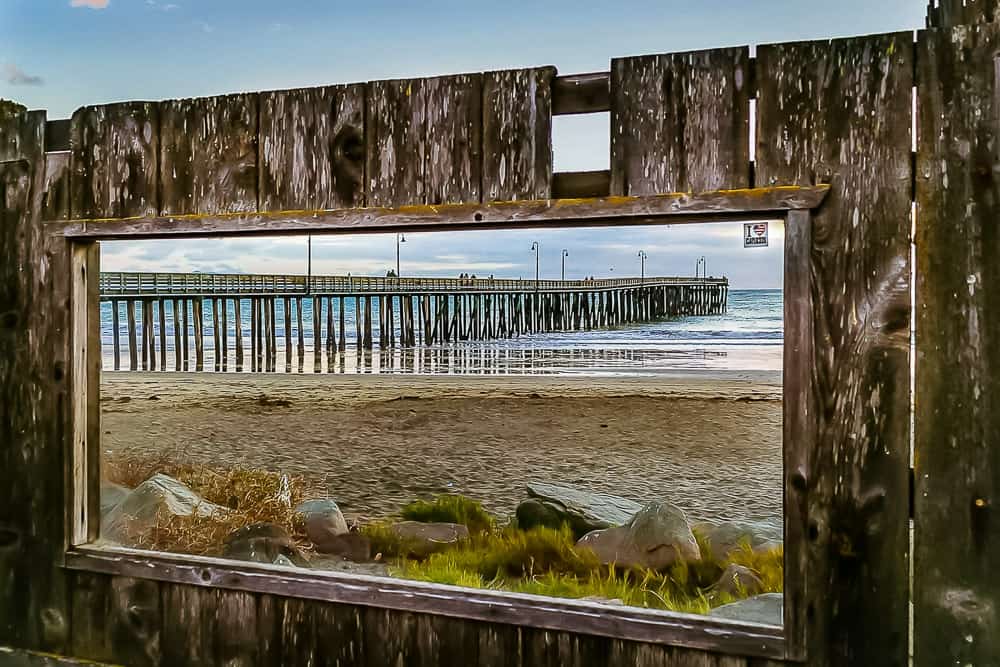 Set your "away" message and discover a world of wonder
Let go and grab onto each other: Put the phones on mute (or better yet, leave them back at the vacation rental). Now is the time to get gloriously, joyously lost! Yippee! Forget your preconceived ideas of romance and allow our dynamic landscape to be your playground: Whether you hop in a kayak and paddle to an ancient lighthouse in Avila Beach or gallop along the sand at Montana de Oro State Park in Los Osos, make it a point to focus only on the adventure unfolding before your eyes. Whether you consider yourselves the rugged type or not, we have a Coastal Discovery Route itinerary sure to boost your mood to new levels of glee and giggles. Cycle Cambria's Old Creek Road, a pastoral path that affords views of oaks and ocean, discover a mysterious shipwreck surrounded by windswept bluffs or go searching for California sea otters along the docks in Morro Bay. Truly, Highway 1 is your oyster. Kicking up your feet together after a robust day of exploration? One heck of a pearl.