It feels good to do good! Soak up the sun while diving into Stewardship Traveler for Good activities along awe-inspiring Central Coast beaches this September. From breezy beach cleanups to learning all about the area's celebrated California Sea Otter population, you too can roll up your sleeves and enjoy the view while you do. Claim your free beach tote and cleanup kit in Avila Beach and Cambria, then hunt for microplastics and litter on the sand. Along the way, enjoy seaside hikes, historic piers, family friendly events and amazing wildlife sightings. Ready to tour the Central Coast's best beaches while helping keep these precious ecosystems happy and healthy? Comb through our ultimate guide to beach cleanups and more along Highway 1 this September.
Stewardship Travel for good
Want to make a difference while on vacation? Make your travel experience more meaningful with the Stewardship Travel for Good program activities along Highway 1.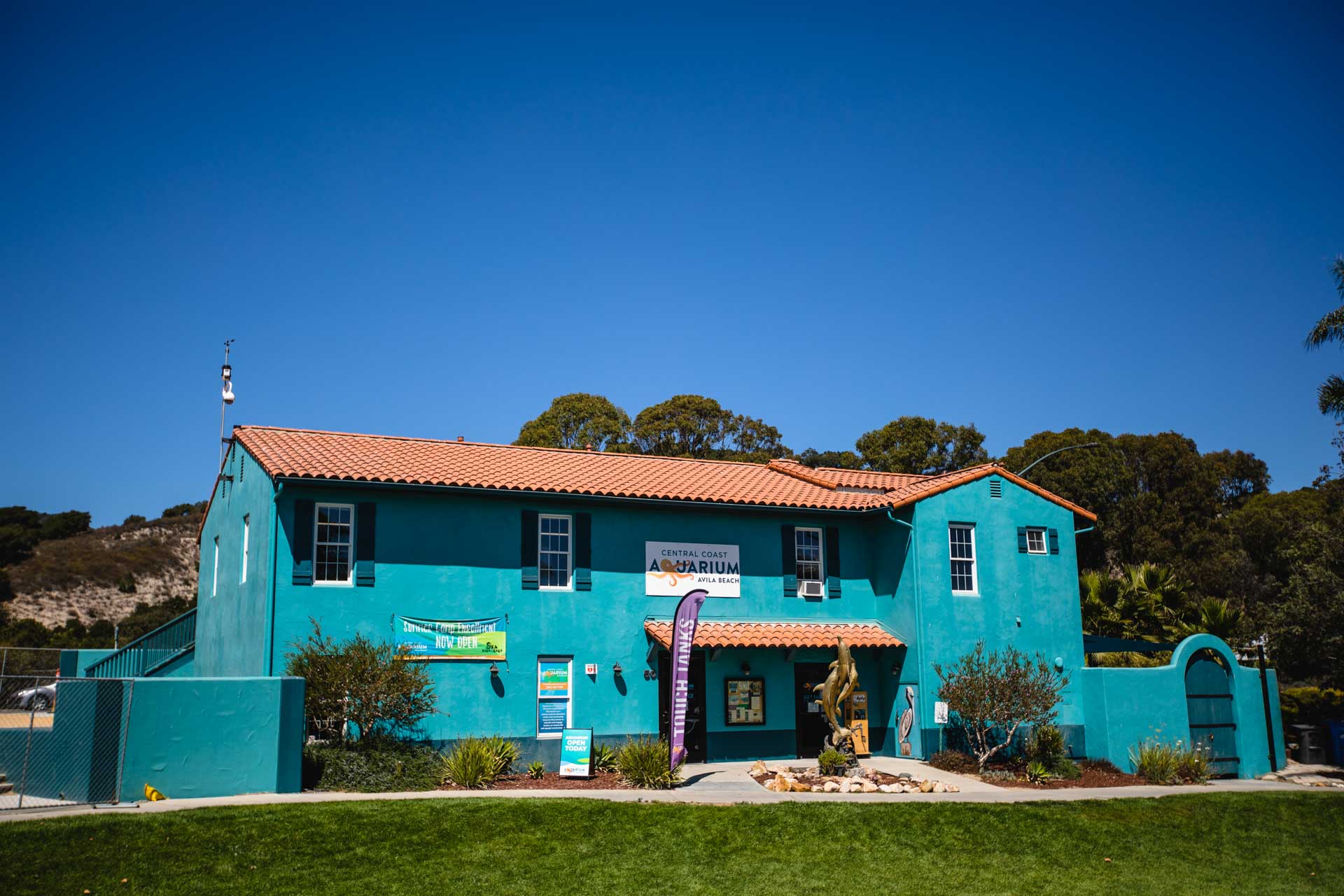 1. Avila Beach
Banks to shoreline: Help heal local waterways when you plan to partake in the Creeks to Coast Cleanup effort unfolding across the Central Coast on Saturday Sept. 23. Join representatives from the Central Coast Aquarium, locals and visitors alike at the main beach in front of the Avila Beach Promenade, Olde Port Beach or Pirate's Cove from 9 a.m. to noon. Together, we can all do our part to keep unwanted litter from mucking up Avila's sparkling shoreline. In conjunction with the 39th annual California Coastal Cleanup Day, this ECOSLO-sanctioned event represents the largest volunteer gathering in San Luis Obispo County, removing nearly 5,000 pounds of trash and recyclables from local beaches, waterways and lakes in 2022 alone! Read on for related efforts taking place across Highway 1. Truly, every helping hand makes a difference.
More to explore: Thank yourself for all your hard work cleaning up the beach. Indulge in the splendor of Avila Beach's natural mineral powers with a soothing soak at Sycamore Mineral Springs. With private hot tubs dotting a blissfully secluded hillside, relax amid coastal woodland surroundings and peaceful birdsong. Looking for more of a workout? Hop in a kayak and paddle back in time from Harford Pier to the historic San Luis Obispo Light Station. Not only will you be gifted with a rare view of the coastline, but keep your eyes peeled for seabirds and seals along the way.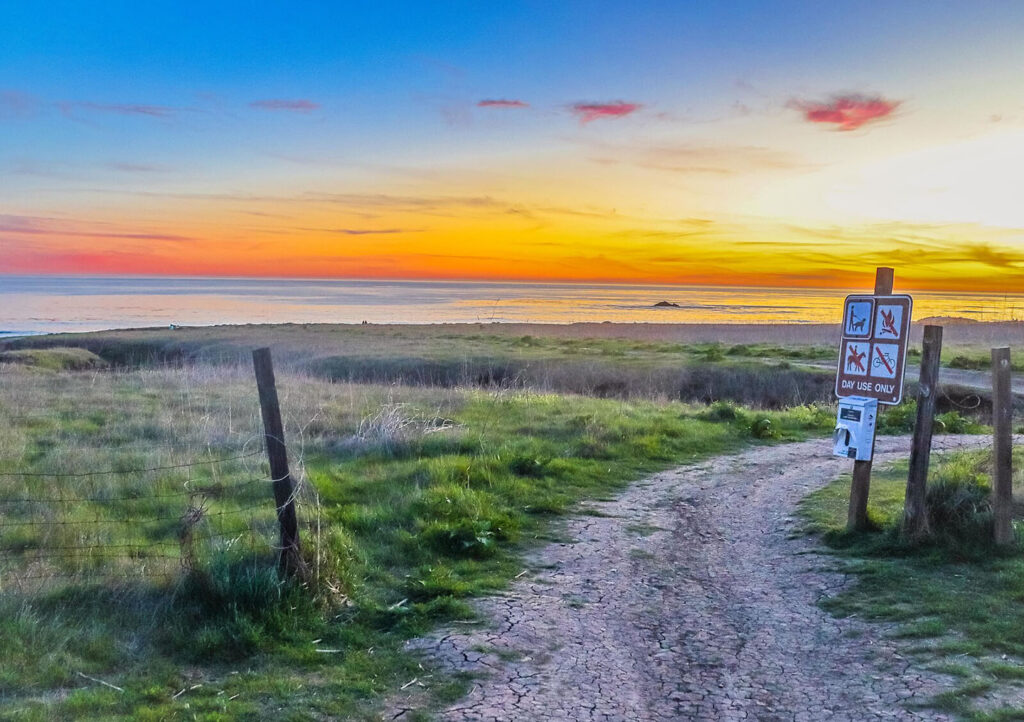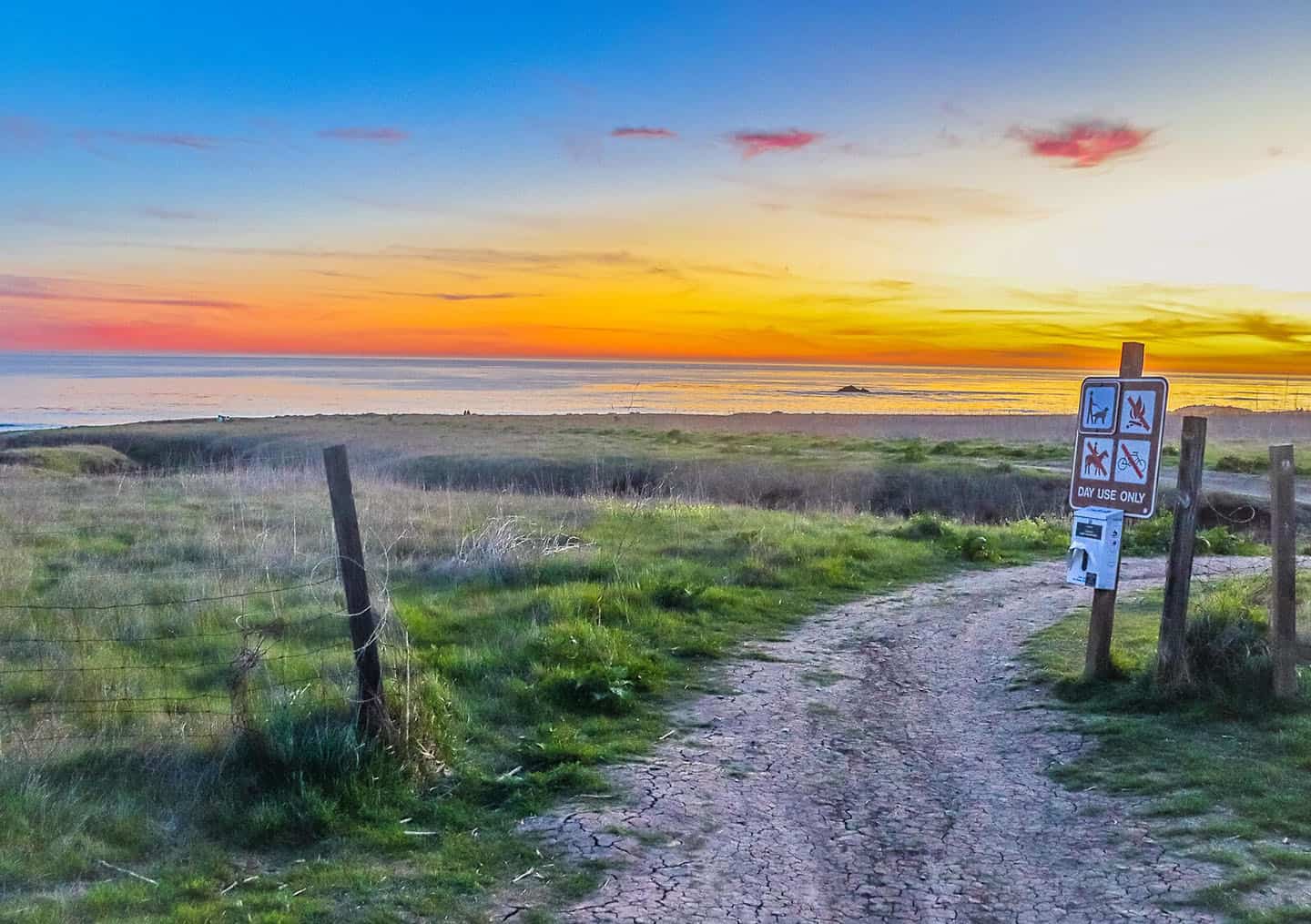 2. Cayucos
Meet up at the bluffs: Join ECOSLO and the Cayucos Land Conservancy for a volunteer cleanup of the Estero Bluffs on Saturday, Sept. 23 from 9 to 11:30 a.m. Meet up at Killer's surf spot (at the Fig Tree Parking Area) by 9 a.m. and choose or be assigned to an area for combing. The assembled group will then spread out over the scenic four-mile stretch of coastline running from North Ocean Avenue to Villa Creek. After a morning of seaside serenity and community spirit, return to the meeting point for a weigh-in of all the trash collected. Indeed, this is an eye-opening way to see just what kind of litter manages to make its way into our precious Pacific Ocean. Bring your own bucket and bags and you'll be entered into a drawing for fun prizes, too.
More to explore: Find more than you bargained for while cleaning up the Estero Bluffs in Cayucos. While combing through this scenic area, note the fascinating shipwreck lodged into the sandy beach below. Enjoy a quick photo opp before peering into nearby tidepools teeming with urchins, crabs and anemone. All that exploring is sure to jump-start your appetite: Head to one of Cayucos' many casual restaurants and cafes, all within walking distance of the community's historic pier. Hidden Kitchen offers up nourishing blue corn waffles, plant-based dishes and refreshing superfood smoothies.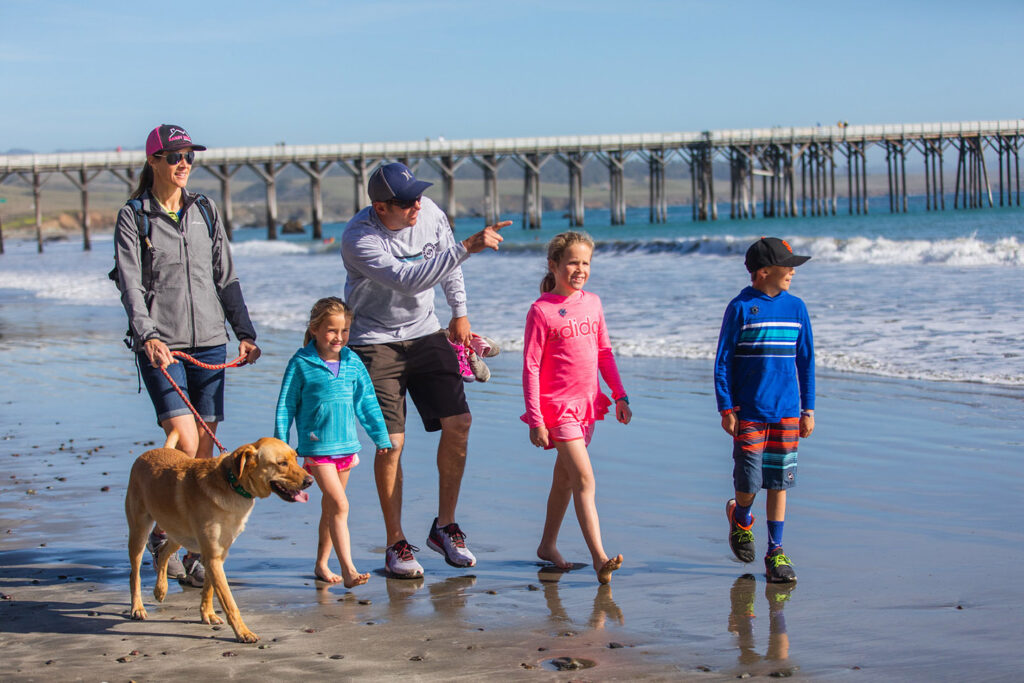 3. San Simeon
Hearst would be happy: Ready for a morning full of good clean fun just off Highway 1? Head to beautiful San Simeon State Park & W.R. Hearst Memorial Beach for a cleanup on Sept. 23 from 9 to 11:30 a.m. Hosted by ECOSLO, organizers from the Coastal Discovery Center—known for ongoing marine debris programs, education and volunteer efforts—will provide litter bags and direction for cleanup volunteers. Don't forget to check out the historic pier while you're here, a great place for whale watching along the azure horizon. Tip: Find the Coastal Discovery Center at the entrance to W.R. Hearst Memorial Beach, home to a free, public collection of interactive displays and exhibits. Happy exploring!
More to explore: You deserve a break after all that do-gooding, right? Head to the Piedras Blancas Elephant Seal Rookery in San Simeon, where you can view these majestic creatures in their natural environs. Viewing is free to the public and the path is easily accessible—plus, the nearby Friends of the Elephant Seal Visitor's Center & Gift Shop is a must-visit for anyone looking to learn more. Speaking of must-visits, if you've never explored nearby downtown Cambria, now is your golden opportunity. Take a self-guided walking tour of the historic area, stopping for art galleries and olallieberry pie along the way.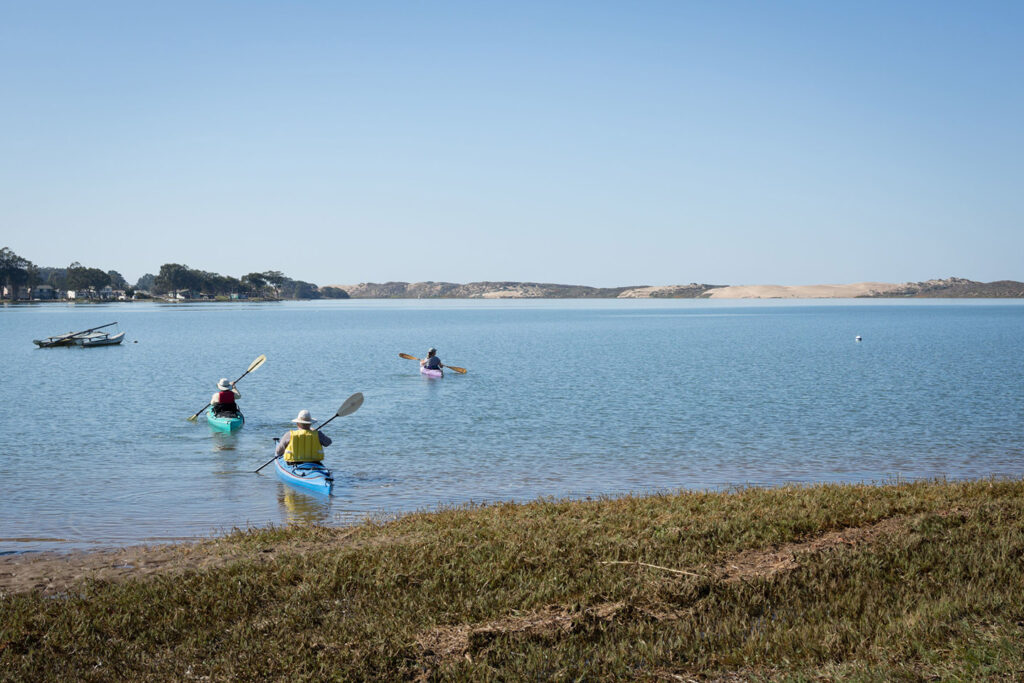 4. Central Coast State Parks
Little environmentalists welcome: Family togetherness meets ecology during a day of kid-friendly fun slated for Saturday, Sept. 23 in Morro Bay. Hosted in celebration of Coastal Cleanup efforts and Sea Otter Awareness Week, every member of the family can find a way to pitch in during this afternoon of hands-on learning. Find free parking at the Morro Bay Marina and Morro Bay History Museum—the latter of which serves as the starting point for all Central Coast State Parks cleanup volunteers. With little ones in tow, search the sand for trash from 1 to 3 p.m. and join park staff for a "Litter Getter" activity for all ages. Children are also welcome to take part in colorful sea otter crafts provided by organizers. Not only is this event free, but everyone is sure to come away with a better appreciation for cooperation and conservation in action.
More to explore: Take a load off! Kayak through the Morro Bay Estuary for a unique, up-close look at one of the Central Coast's most diverse wildlife habitats. Nearby, discover Los Osos/Baywood, a welcoming coastal community known for stunning Montaña de Oro State Park. Amid some of SLO County's most breathtaking landscape, find pebbly beaches, great hiking and biking trails and even adventurous equestrian rides along the sand.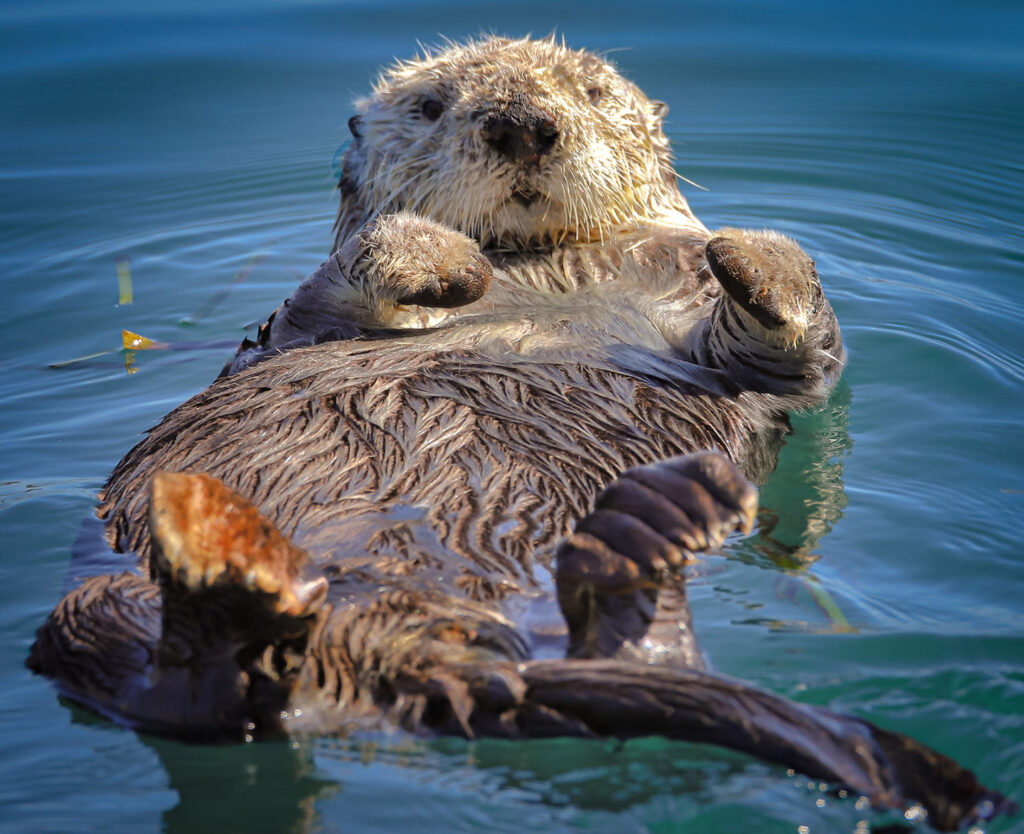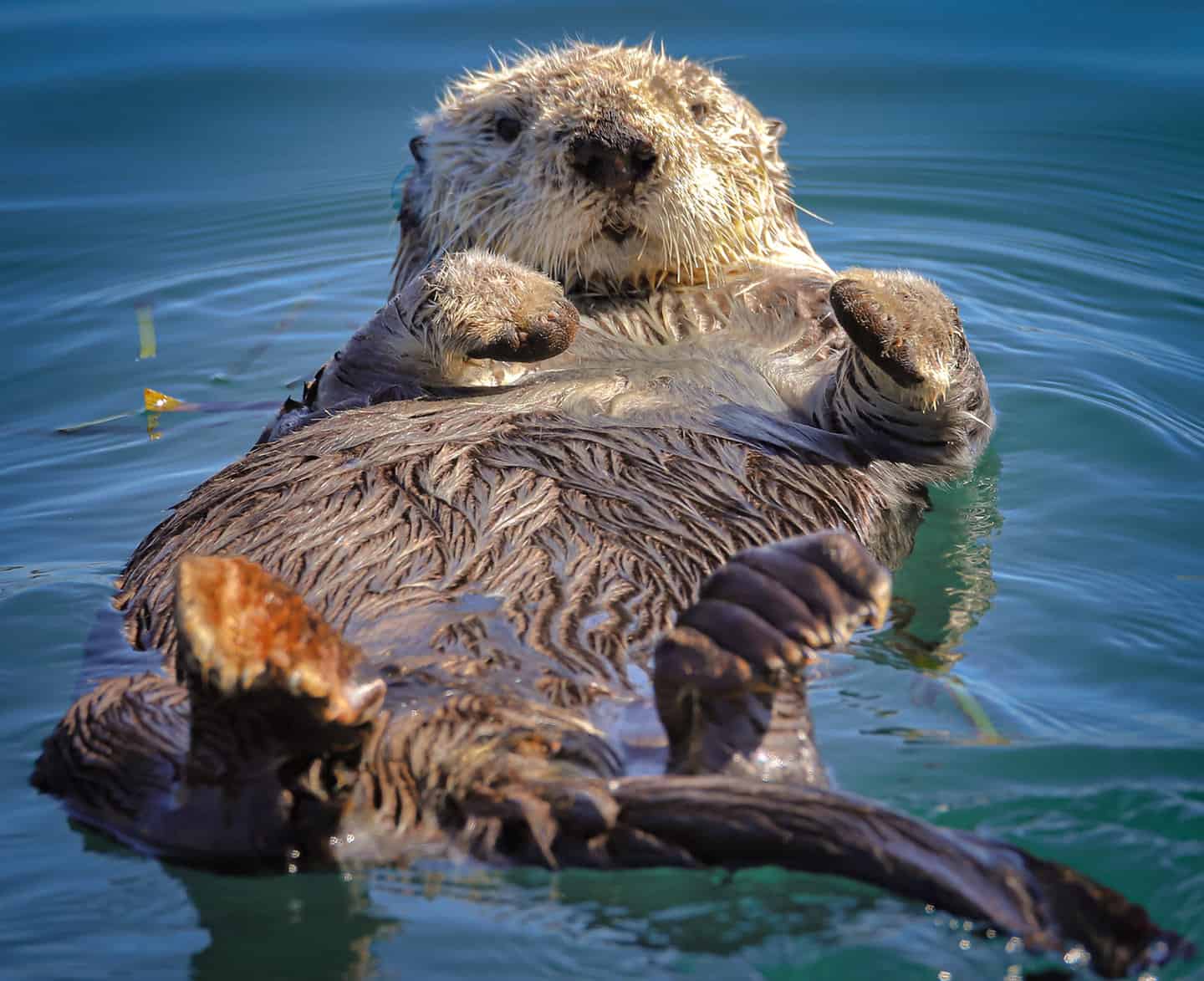 5. Sea Otter Appreciation Day & Coastal Cleanup
Otters for everyone: California's annual Sea Otter Awareness Week (Sept 24-30) celebrates the coast's most adorable residents with events hosted in the Bay Area, Central Coast and San Diego. Learn fun Sea Otter facts, witness the creatures in their natural habitat and find out how we can come together to help protect these animals through a host of official Sea Otter Awareness Week activities. In Morro Bay, Sea Otter Awareness Week begins Sept. 18, encouraging visitors to focus on the important role that these top predators play in nearshore ecosystems. Be sure to look for furry friends as you clean up local beaches all September long. Also check out a map of sea otter viewing points along the California coast, here. You can even join a cool Sea Otter live stream for even more otter fun, no matter where you roam.
More to explore: With a varied coastal landscape that spans Pygmy oak forest and beach, birdwatching and wildlife viewing is a time-honored hobby in Morro Bay. Head to Morro Rock for a true sight to behold: This ancient volcanic plug is home to avid seabirds, surfers, and, oftentimes, California Sea Otters (it goes without saying that all of these animals appreciate your beach cleanup efforts more than you know). Reward yourself for being a friend to Morro Bay's menagerie with a leisurely stroll along the town's vibrant Embarcadero. Here, oceanfront dining, fish and chips, salt water taffy and wine tasting collide.
What to bring
Come prepared: What to bring to a beach cleanup event on the Central Coast? Come prepared with a reusable water bottle, gloves and a hat to protect yourself from the elements. Be sure to wear sunscreen and good walking shoes, plus comfortable layers that you don't mind getting dirty. Although not required, trash grabbers can come in handy, too. A pair of binoculars is always nice to have on hand for whale watching and birding when the moment strikes. Our handy wildlife viewing tips are great for best practices habitat conservation. See you out there on the sand—and thanks for all you do to help keep our enchanting coastline clean!