Ten miles east of Arroyo Grande, Lopez Lake's 22 miles of shoreline and warm waters provide a hub of outdoor family fun.. The recreation area's 4,200 acres of open space encourage camping, hiking, mountain biking, and riding horseback. For thrill-seekers, the Lopez Lake Recreation Area also offers an adventure ropes course and zip lines, as well as a family waterslide park.
Background
The Chumash once hunted and fished throughout the canyons that surround Lopez Lake. Ranchers and homesteaders followed, growing and harvesting crops to support the California Mission in San Luis Obispo. In 1969, engineers built the Lopez Dam and Lopez Lake was the natural result. Today the lake holds nearly 7 million cubic meters when full, and is a destination for outdoor and wildlife enthusiasts.
Water Activities
With an average year-round temperature of 79 degrees F year-round, Lopez Lake makes an ideal spot for water play. Rent a powerboat or launch your own from the marina, then cruise out for fishing, water skiing, and wakeboarding. Visitors also come to Lopez Lake to Jet Ski, stand-up paddleboard, windsurf, sail, and kayak. Or, for the simplest way to enjoy Lopez Lake, take a dip, a dunk or a swim in its refreshing blue waters.
Lopez Lake offers a wide variety of ways to play and relax on the water. Bring your own watercraft to the boat launch, or rent one at The Marina. These include pontoons, tiki boats, aluminum fishing boats, patio boats, and waterslide boats for an extra bit of fun in the lake. The Marina also leases jet skis, wave runners, SUP boards, kayaks, and even hydrobikes. Rent your vessel of choice and set sail on a full-day lake adventure. Swimming is also popular at Lopez Lake. The site serves as open water for The March Triathlon, the longest-running collegiate triathlon on the West Coast. Whether you're an athlete who's training, an avid swimmer, or a kid wading at the beach, Lopez Lake has plenty of good swimming options for you.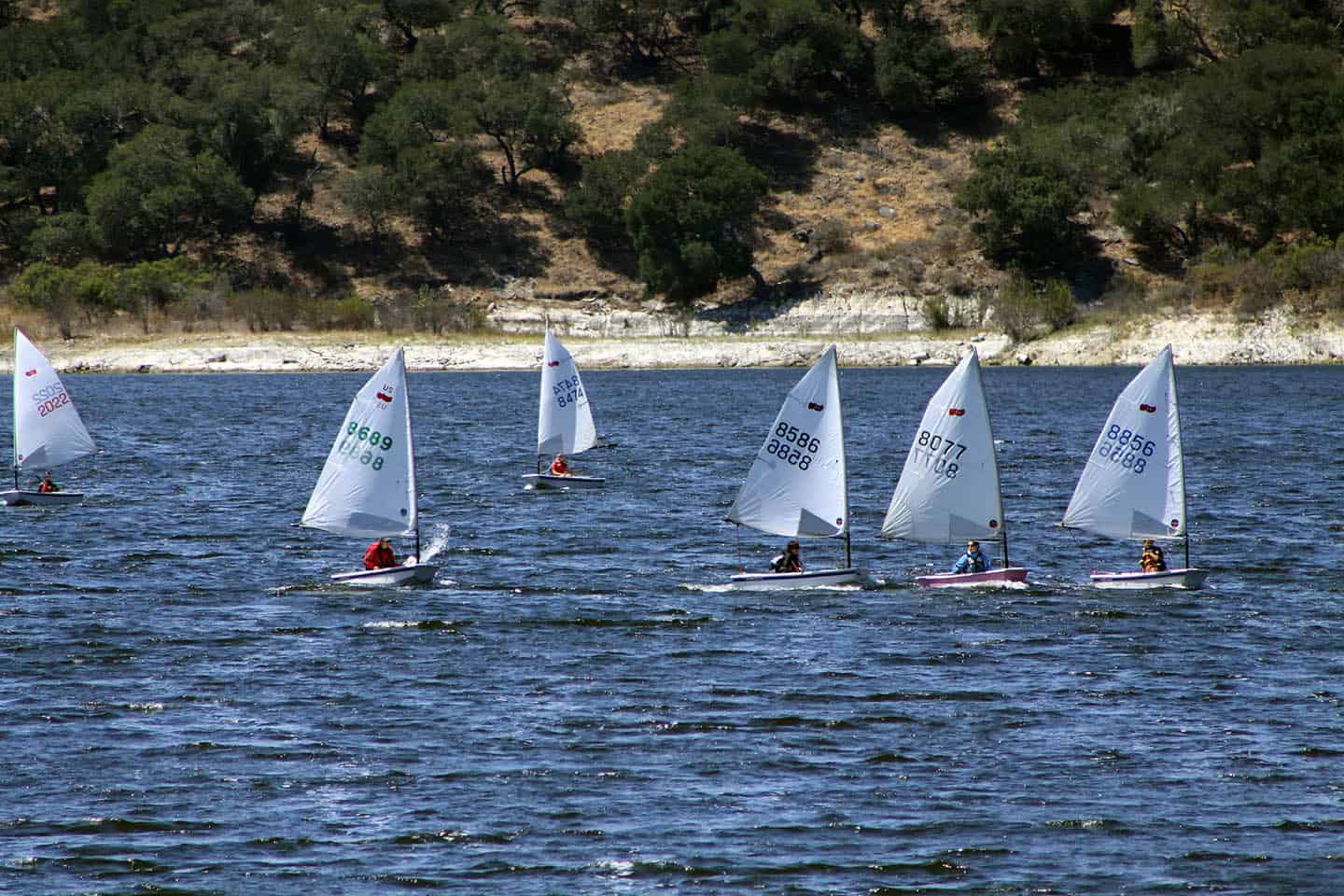 With 450 surface acres and comfortable year-round conditions, Lopez Lake makes for a great fishing destination. Find rainbow trout (stocked during winter months), as well as largemouth bass, crappie, red-eared sunfish, catfish, and bluegill in these clean waters. Note that while 12 inches is the minimum bass size, most are under 4 pounds. Cast off near coves, points and underwater structures, as these are common fish habitats. For complete fishing regulations and a planting schedule, check the California Department of Fish and Wildlife website. The F dock, beside the Lopez Lake store, is a great starting point for first-timers, as all species can be caught there. Find a fish cleaning station beside the store, too.
For a day on the water, head to the Lopez Lake Marina to rent fishing boats, fishing poles and more. The Marina also carries bait and tackle, and sells fishing licenses. For more information on fishing in this tranquil freshwater spot, visit the Fishing Lopez Lake page. There, you'll find tips, tournament info, and other local fishing options.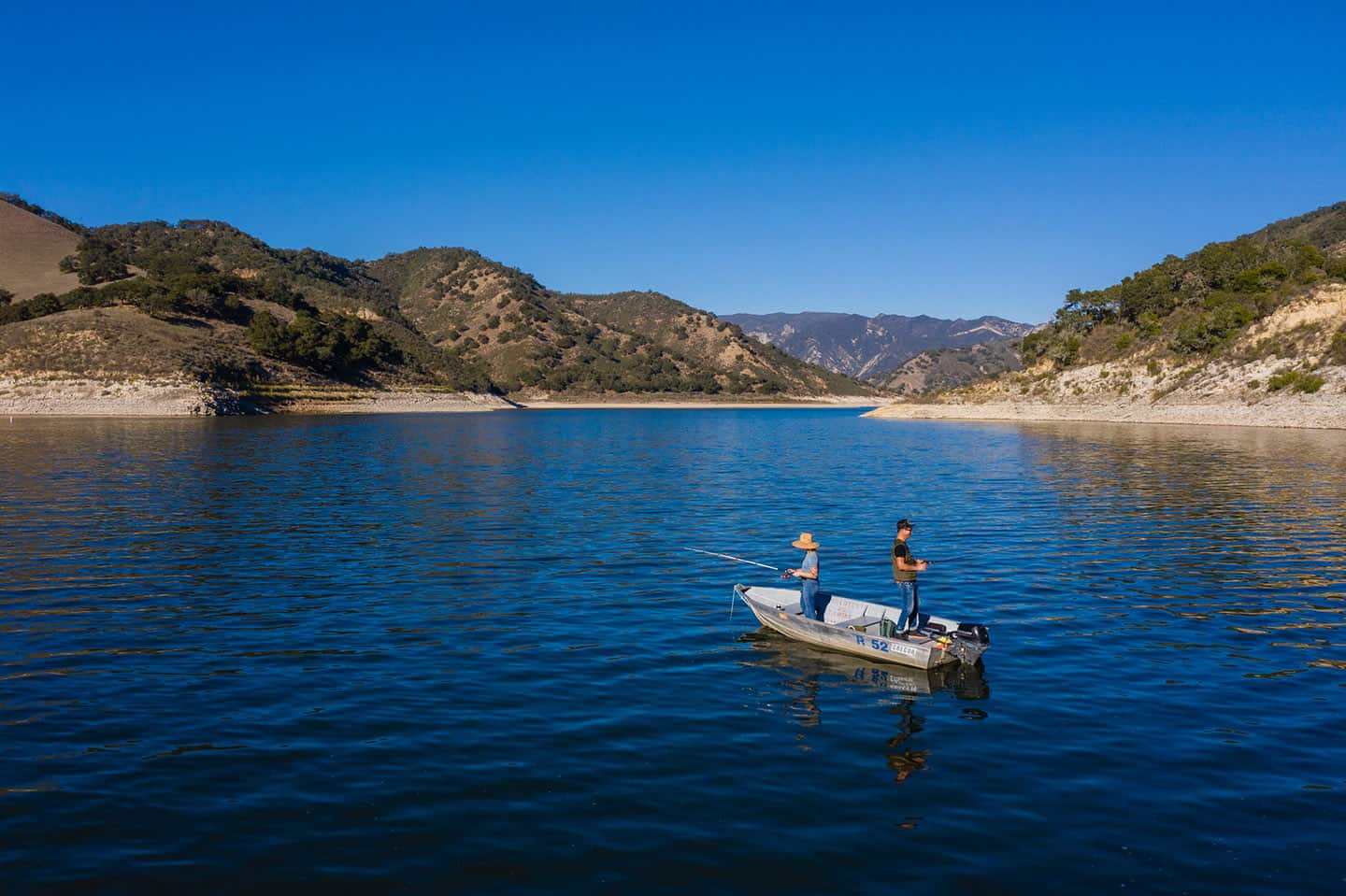 Next to the Lopez Lake launch ramp, the marina is a hub for lakeside services, equipment, refreshments and supplies.
Boat and watercraft rentals
Aluminum boats, tiki boats, patio boats, pontoons and even waterslide boats are available for rent at the Lopez Lake marina. Jet Skis, Wave Runners, kayaks, stand-up paddleboards, and hydrobikes are also available, with safety equipment provided for every option. Be sure to reserve yours early, as watercraft rentals are limited.
Tackle shop
The Lopez Lake tackle shop offers a convenience store, fuel sales, ice, phone service, restrooms, showers, bait and tackle. The tackle shop also provides information on hal-out and boat repair.
Bar & Grill
Enjoy breakfast, lunch, dinner or a snack at the Marina Bar & Grill. Specialties include breakfast burritos, sandwiches, salads and burgers. Don't miss daily beer and drink specials at Fish Tales, the marina's full bar. Adjacent to the restaurant, find the Lake View Recreation Room, an event venue overlooking the lake with billiards, air hockey tables and more.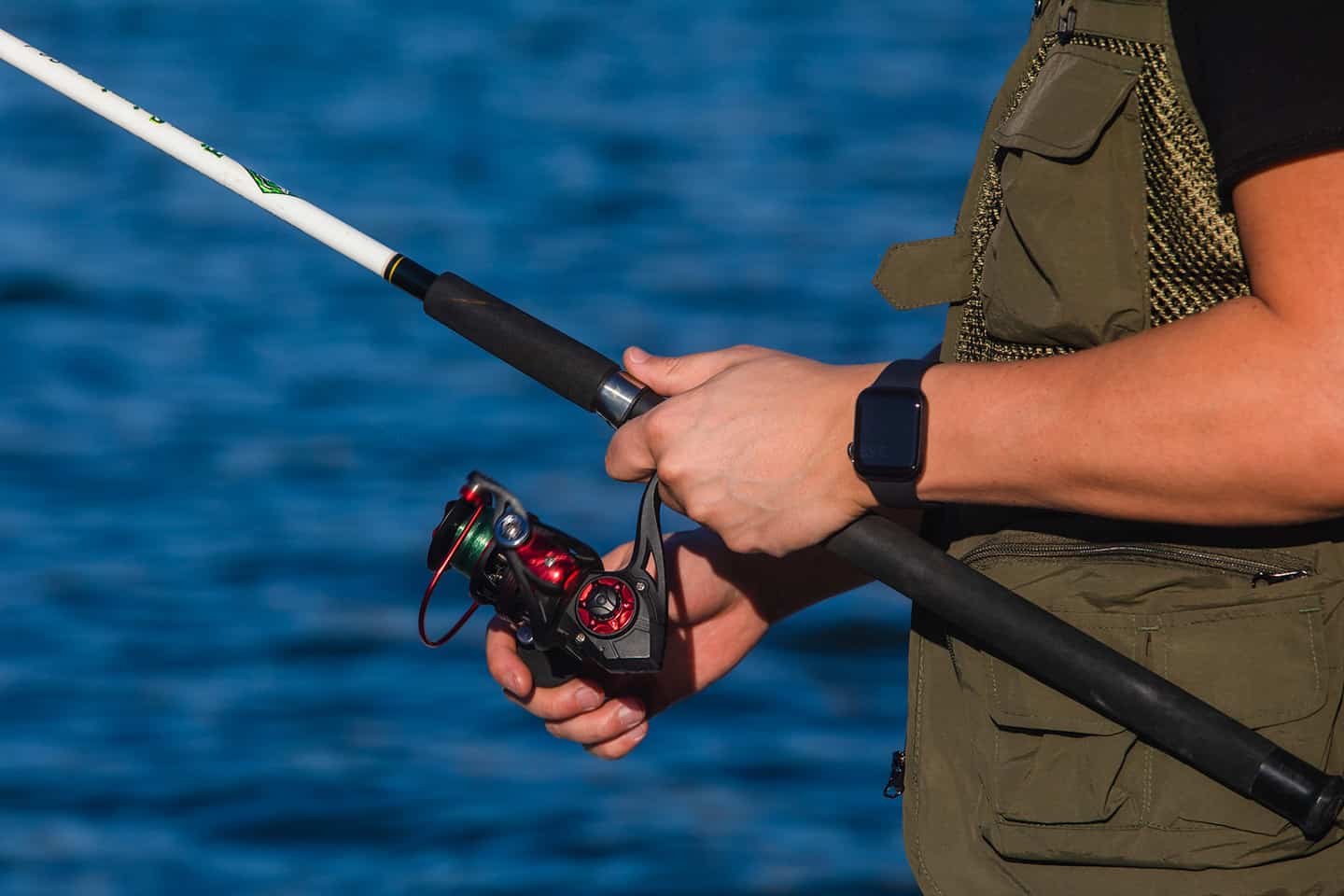 Lopez Lake boasts a variety of trails for outdoor adventure, including hiking, mountain biking and equestrian trails. Hike your pick of eight trails in the area, from the easy 0.4-mile Marina Trail to the strenuous 7-mile Hi Mountain Trail. Much of the lake shore is also walkable, with multiple picnic benches along the shoreline. These can be picturesque places for day picnics overlooking the water. Further into the hills above Lopez Lake don't miss the two stunning waterfall trails called Big Falls and Little Falls. These offer pretty hikes into lush forest and even a swimming hole or two along the way.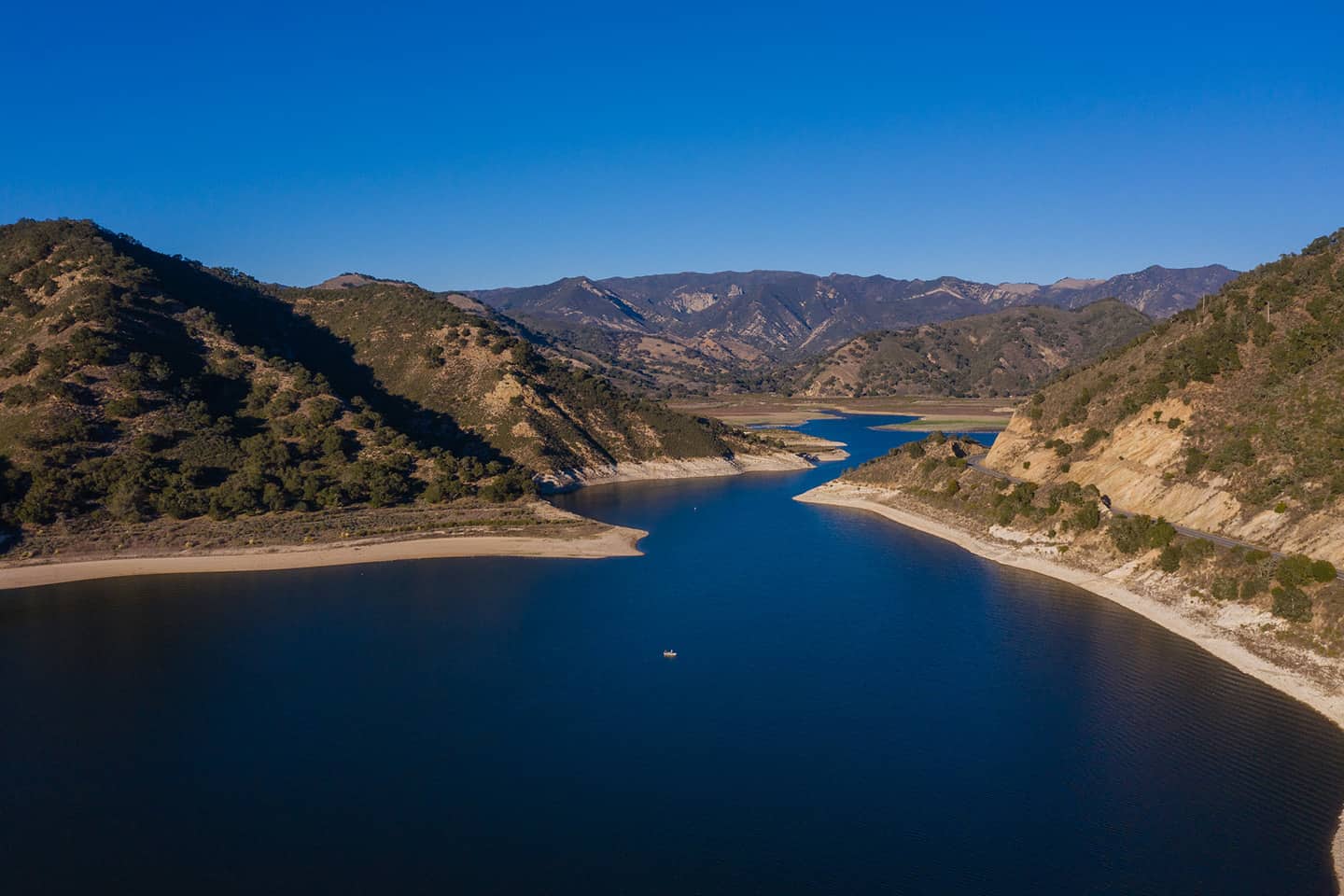 Vista Lago Adventure Park
Adventure awaits! Visit Lopez Lake's on-site adventure park for high-adrenaline thrills, including zip lines, ropes courses and more. Try four zip lines totaling over 2,100 feet of line, including two high-speed lines ending at Vista Lago Point. Or challenge yourself on high-elevation ropes, from the lower beginner course to the double black diamond option. Or lose your stomach on the 40-foot freefall, Quick Jump.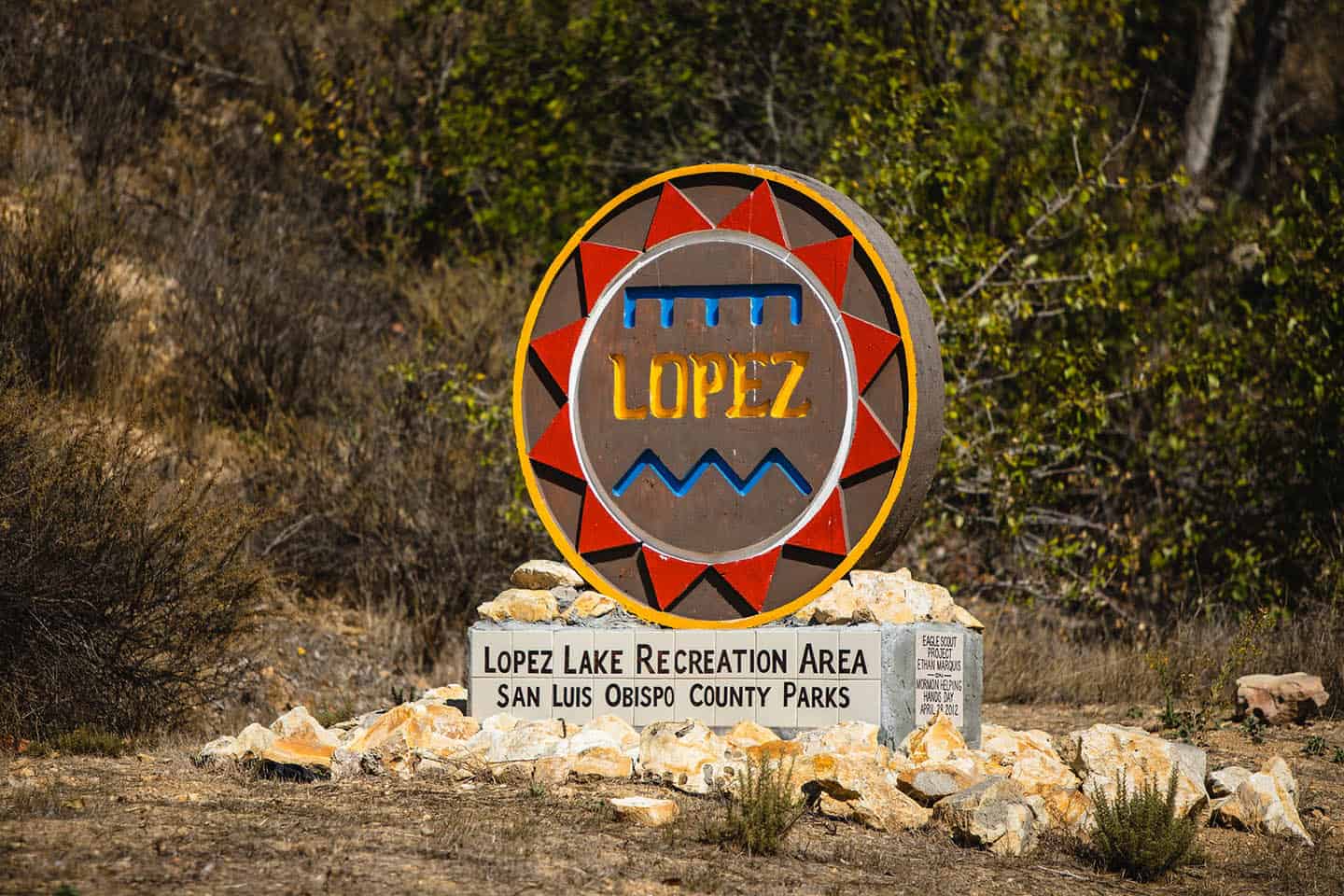 There's more water play to enjoy at the Mustang Waterpark, located inside the Lopez Lake Recreation Area. Take the whole family for attractions like Stampede, a 38-foot-drop halfpipe, or two 600-foot looping waterslides that catch views of the lake. In the kiddie zone, enjoy two wading pools, two waterfall trees and three mini slides. The waterpark provides clean, safe changing rooms, lockers and life jackets, as well as certified lifeguards around the clock. (Note that coolers, food, alcohol and beverages are not permitted inside the Mustang Waterpark.)