Ready for a festive Highway 1 road trip? This winter, the Central Coast is aglow with fun holiday events. Enjoy tree lightings, holiday parades, Christmas markets and community parades all wrapped up with a bow. Ever take a cold ocean plunge on New Year's Day or wander through thousands of twinkling lights? Now's your chance to shake up the season! Take it from those in the know: Highway 1 is an enchanted winter wonderland like no other. Who needs snow when you can have sea, sun and festive family fun?
Cambria Christmas Market November 25 - December 23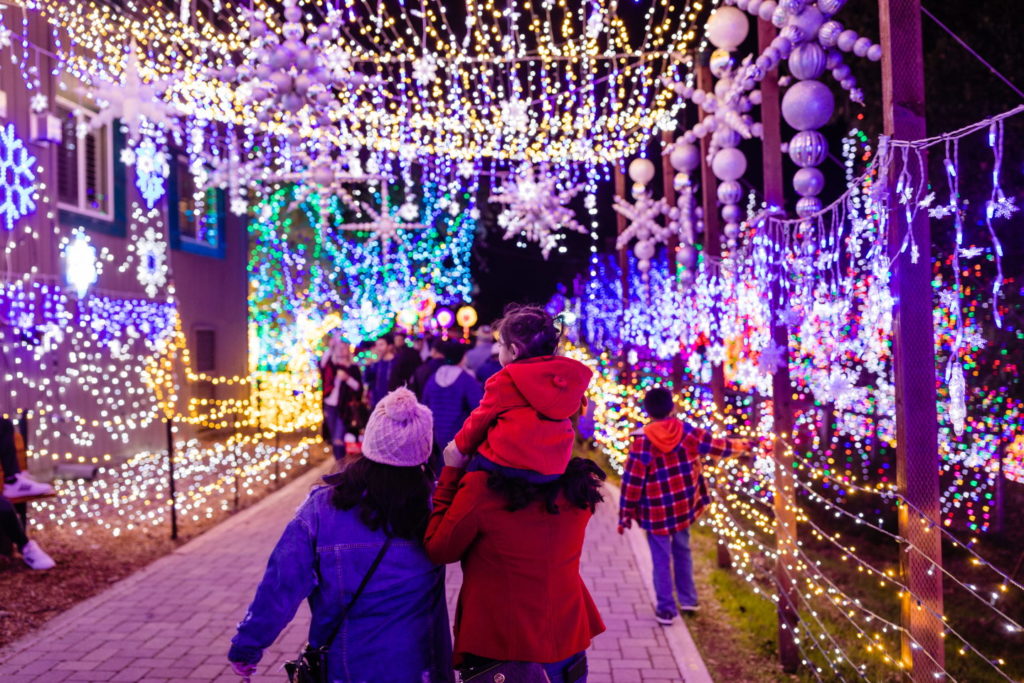 Hearst Castle Holiday Events | November 25 - December 2022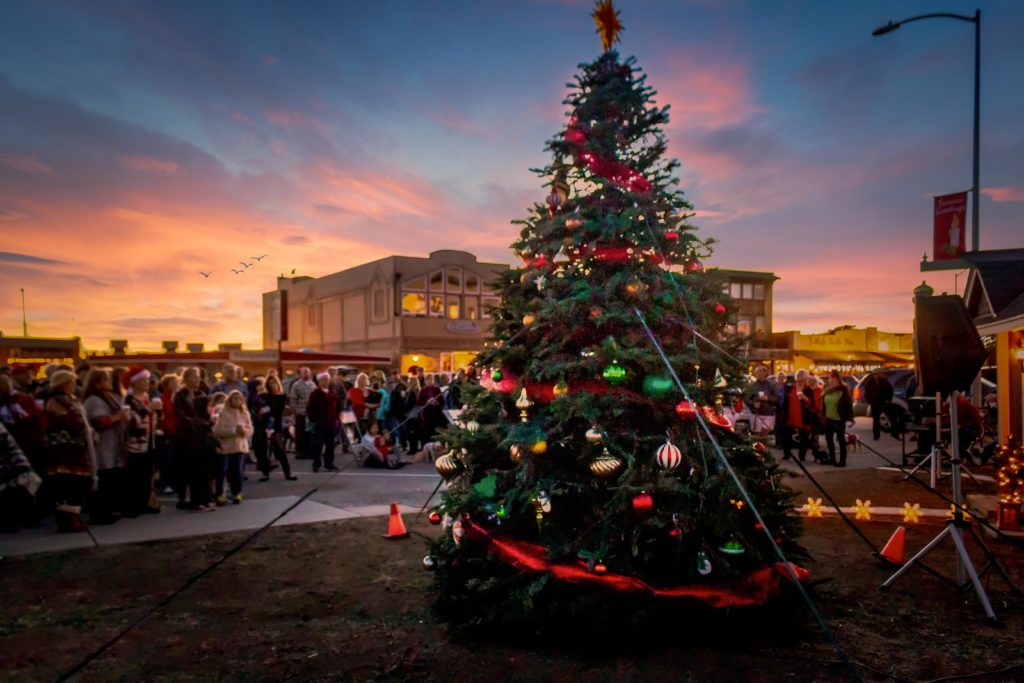 The Great American Melodrama Holiday Extravaganza | November 17 - December 30
Shop Local to Support Artisans
Stock up on even more great gifts: Get that warm and fuzzy feeling when you shop local to support a range of talented Central Coast artisans. Receive major help with your shopping list and wow your friends and family at the same time with a diverse array of goods sold along Highway 1. A bountiful wine region, the Central Coast is also home to avocado and lavender farms, creameries, craft breweries and distilleries. Honey, lavender goods, artwork, fine soaps, jewelry, candles, framed artwork and more await this holiday season! So, what are you waiting for? 
New Year's Day Polar Bear Dips
New Year's Day plans? Try an energizing polar bear dip along Highway 1! Free and open to the public, these beloved community splash-ins allow us to wash away the previous year and make way for the new one ahead. Join in as hundreds of locals and visitors take a cold morning plunge they'll never forget! Could there be a more invigorating way to ring in 2023? We think not.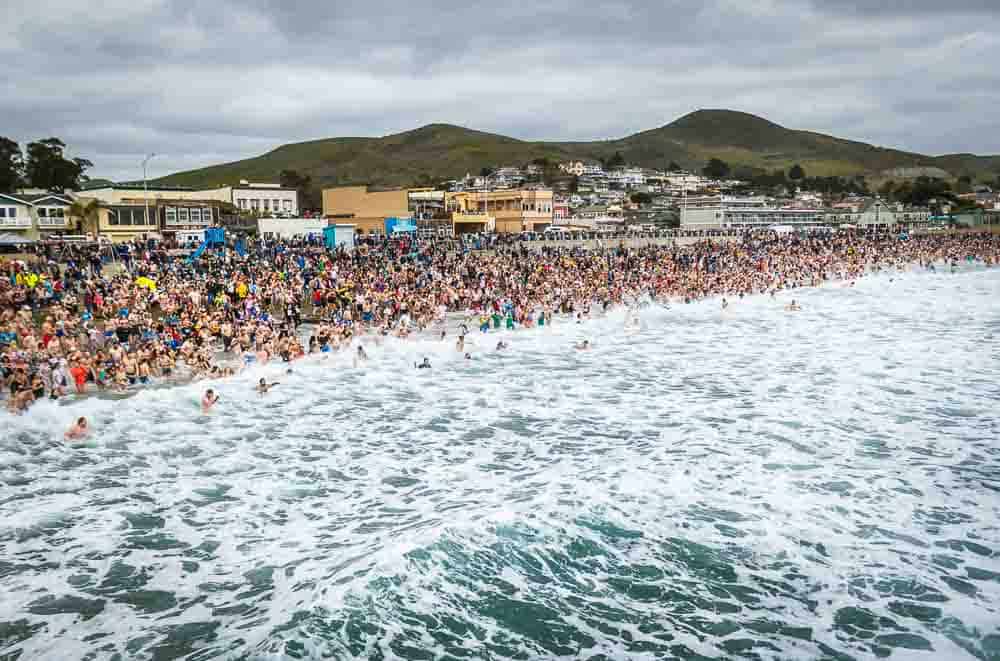 Hooray—you've experienced why Highway 1 is such a magical place during the holidays! This is your call to shake the snow globe and enjoy our diverse winter festivities perfect for all ages. While these colorful events are a precious gift we're proud to offer year after year, Highway 1 is full of unexpected surprises, too! Check out our Winter Wildlife and Season of Coastal Discovery itineraries, rife with incredible opportunities to view native wildlife and outdoor attractions along the coast. View playful sea otters in Morro Bay, peer into otherworldly tide pools in Los Osos or watch for whales and seabirds along the shore in San Simeon. Wherever you roam along Highway 1 this winter, you'll be sure to meet a few new creatures. Happy adventuring.