Anyone who visits will tell you: the Central Coast knows how to celebrate! Whether it's strawberries or avocados, beer or wine,, coastal San Luis Obispo County indulges in any excuse to throw a party. Some celebrations last over a week, some, just for a day. But no matter their length, these festivals get to the heart of what the Central Coast is all about: good food, good friends, and good vibes. Get to know the beauty and bounty of this fun, family-friendly region with special events throughout the year.
Holiday Festivals on the Central Coast
Strawberry Festival of Arroyo Grande
A Memorial Day tradition, the Arroyo Grande Strawberry Festival attracts thousands of visitors each year. Strawberries are the stars for this tasty weekend in the Village of Arroyo Grande. Join in the Strawberry Stampede Walk/Run, then renew your energy with a strawberry pancake breakfast. A Strawberry Blonde contest, kiddie carnival, and arts and crafts booths make for a fun day in the sun. Enjoy plenty of live music, from folk and blues to jazz and rock 'n roll ― and don't forget the strawberries! Ripe, juicy berries are available in baskets, ice cream, shortcake and jams, as well as in BBQ sauce, cole slaw, and even tamales. Admission to the festival is free, and food and drink are available for purchase. Bring your cash and your appetite!
Wine, Beer, and Spirits Festivals on the Central Coast
Harmony Beer & Wine Festival
Spend an afternoon "in perfect Harmony" with this small but mighty beer and wine festival. Famous for its population of 18 people, Harmony provides the picturesque backdrop for a relaxed day of flavor and fun. Enjoy snacks from food trucks, live music from area bands, and unlimited wine and beer tasting with purchase of your ticket. Open to adults 21 and over.
BlendFest on the Coast in San Simeon and Cambria
The Central Coast's only event dedicated to blended wines, BlendFest celebrates the classic and unconventional blended wines of Paso Robles in a coastal setting. Blended wines are a passion for many winemakers, and over 30 producers head to the coast to participate in this popular event. Spread over three days in February, BlendFest includes a winemaker dinner, Grand Tasting on Hearst Ranch, and a blending seminar led by venerated winemakers. A portion of the proceeds from each ticket purchase benefits a local charity.
Avila Beach Tequila Festival
Sip small-batch tequila while enjoying live music and a panoramic ocean view at Avila Beach Golf Resort's annual Tequila Festival. Held in May, this 21 and older event includes six tastings and a shot glass. Food is available for purchase.
Cambria Art & Wine Festival
Every January, the seaside hamlet of Cambria welcomes visitors and locals to indulge in two of life's greatest pleasures. The Art & Wine Festival features artist demonstrations and plein air painting, wine tasting, a silent auction, a five-course paired dinner and an artists' faire. This popular three-day event sells out every year, so get your tickets early.
Oktoberfest on the Central Coast
Avila Beach Oktoberfest
Prost! Avila Beach honors the great German tradition of Oktoberfest each year with live music, German food, and, of course, an authentic biergarten. The Avila Beach Resort hosts this rolicking event In partnership with the Hofbräuhaus and Beda's Biergarten. Prepare your lederhosen for the costume contest, and practice your knockerball for lawn games on the green. This event is open to adults 21 and older.
Cambria
Oktoberfest
Bring the whole family for a day to celebrate the season and wrap-up the annual Cambria Scarecrow Festival. Listed on the Travel Channel's "Don't Miss List," the Scarecrow Festival is a month-long celebration of creativity and community. Throughout Cambria's East and West Villages, shops and individuals display handmade scarecrows that run the gamut, from cute and quirky to creepy-crawley. Oktoberfest at the Pinedorado Stage is the culmination of it all, with live music, games, arts and crafts, food, beer and wine for purchase.
Baywood Oktoberfest
Since 1977, this free event celebrates the season with festive fun. Start with a fun run, followed by a pancake breakfast. Then wander Baywood's 2nd Street where a car show, beer garden, food booths, arts and crafts and activities for kids await. Don't forget a costume for you and Fido: the pet and people costume contest is a highlight every year.
Nipomo Oktoberfest
Get in on the fun with Nipomo's family-friendly rendition of Oktoberfest! Head to Nipomo Regional Park for a fun run, live music, food, a beer garden, and kids activities. And don't miss the annual pie baking contest: time to bring out grandma's recipe for pumpkin pie.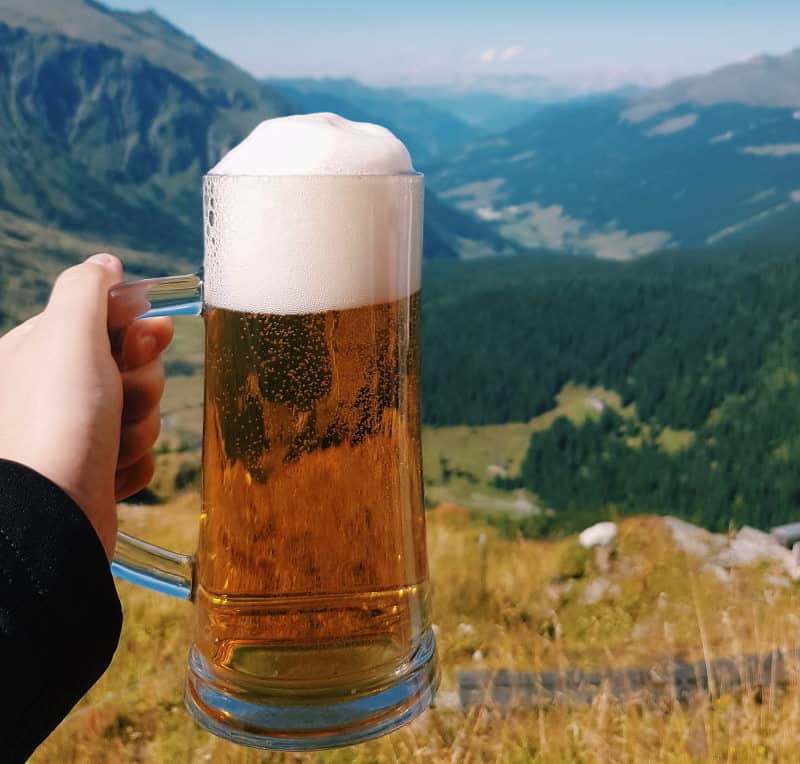 Food Festivals on the Central Coast
Avila Beach Apple Festival
This annual event celebrates the #1 natural resource in and around Avila Beach: apples! Tucked behind Avila Beach in a leafy natural corridor, See Canyon was planted with apples in the late 1800's by a man named James Brown. Today, See Canyon is home to multiple apple growers and over 75 types of apples, including common and heirloom varieties. Festivities include a photography contest, gala dinner and silent auction, plus plenty of apple and apple cider tastings.
Avila Beach Mac and Cheese Festival
Get cheesy in Avila Beach with the annual Mac and Cheese Festival! Spend an afternoon at the Avila Beach Golf Resort taking in the seaside scenery and tasting various renditions of mac and cheese. Local chefs riff on the beloved dish, offering samples of their creations to attendees, along with sips of local wines, beer and spirits. A portion of the proceeds from this 21 and older event benefit charity.
Cambria Olallieberry Festival
Cambria's favorite berry provides the centerpiece for this family-friendly annual event. Championed by farmers in Cambria, the olallieberry is a cross between a "Black Logan" blackberry and a youngberry. The Olallieberry Festival features olallieberry cuisine, as well as other foods plus local wine and beer. Kids' activities, jewelry, art and craft booths, and live entertainment make this a must-attend event.
Harvest Festivals on the Central Coast
Arroyo Grande Harvest Festival
A citywide celebration of the season, the Harvest Festival brings old fashioned fun to the Village of Arroyo Grande. Kick it off Friday night with the annual Rotary Fish Fry, scarecrow contest and free movie night. On Saturday, take in a hometown parade, agriculture demonstrations, live music and entertainment. And don't miss the Harvest Festival's famous lineup of contests! Take part in a pie-eating contest, wheelbarrow races, diaper derby, and baking contest, to name just a few. Delicious food and drinks available, as well as arts and crafts booths.
Cambria Harvest Festival
An annual tradition, Cambria's Harvest Festival brings crafts, food, activities, and music together for an afternoon of fun at the Cambria Historical Museum. As part of the Cambria Scarecrow Festival, this family-friendly event also features scarecrows in art, history, and literature. Admission is free, and proceeds from food and activity purchases benefit the museum and Historical Society projects.
Harvest on the Coast in Avila Beach
Experience the best of coastal wine country with this favorite annual celebration. Start with a dinner accompanied by wine pairings from SLO Coast Wine Collective member winemakers. The next day, indulge in an outdoor Grand Tasting and Wine Auction that benefits local charities. On the final day, head to SLO Coast Wine Collective member wineries for wine tasting, wine specials, live music and more. All of the festivities are complimentary with the purchase of a Grand Tasting ticket.
Other Central Coast Wine Festival Events
Roll Out The Barrels in San Luis Obispo
Hosted by the SLO Coast Wine Collective, this summer kick-off brings SLO Coast wine country to life. Barrels in the Plaza pairs over 30 local wines with fresh cuisine, plus live music, in San Luis Obispo's Mission Plaza. Then, SLO Coast wineries make it a special weekend, offering tours, barrel samples, tastings and festivities to Roll Out The Barrels passport holders. Pick up a wristband, wine glass and passport at your first winery and travel through vineyards to visit more. For more information, visit slocoastwine.com.
Paso Robles Wine Festival
This legendary wine festival has attracted locals and visitors to Paso Robles wine country for decades. The festival kicks off with a series of winemaker dinners held in fine restaurants throughout the region. On the following day, wineries premier their wine futures, and offer tastes of reserve and library wines. The next morning, an educational wine seminar precedes the Grand Tasting event, featuring 70 area wineries in City Park. These producers are organized by style, from Rhône-style wines to Italian varieties, to provide for comparative tasting and enjoyment. For more information, visit pasowine.com.