Looking for fun, fresh, family-style adventures? Our unique stretch of Highway 1 has you covered. From wildlife viewing and outdoor activities to comedy, castles and white sand beaches, coastal San Luis Obispo County knows how to play. Ready for family bonding? Check out these ideas for sharing quality time.
Discover Family-Friendly Activities
Tour Hearst Castle in San Simeon
In 1919, newspaper publisher William Randolph Hearst spent much of his fortune to build a home unlike any other. The sprawling hilltop estate covered over 68,000 square feet and included 100+ bedrooms, a movie theater, and two incredible swimming pools. Populated with art and antiquities from Hearst's world travels, Hearst Castle was as much a museum as it was a home. Celebrities like Greta Garbo and Charlie Chaplin frolicked here, as did Winston Churchill and Calvin Coolidge. After Hearst's death in 1951, the estate became a California State Park, open to the public for a wide range of tours. Kids love seeing zebras on the ranch, along with the Neptune Pool, site of Hearst's epic parties (and a Lady Gaga video!). 
Extra fun: Don't miss the nearby Elephant Seal Rookery where migrating elephant seals mate, molt and nurse their young, just steps from public viewing areas.
Whale Watching and Beachcombing in Cambria
On Cambria's pretty Moonstone Beach, kids and parents love searching for treasure, both on- and offshore! Bring binoculars and use the Whale Trail sign to learn how to identify gray whales migrating north in spring, and south in winter. Then walk Moonstone Beach, named for its smooth, wave-worn "moonstones" and seaglass. Search for shells, driftwood and other treasures as a family, listening to the call of seabirds and the pounding waves.
Extra fun: The Whale Trail organization's interpretive signs stand at 10 different whale watching outposts along the San Luis Obispo County coastline. (That's more than any other county in California!) Travel this stretch of Highway 1 to discover ideal viewing points for whales, as well as seals, dolphins, otters and other sea life.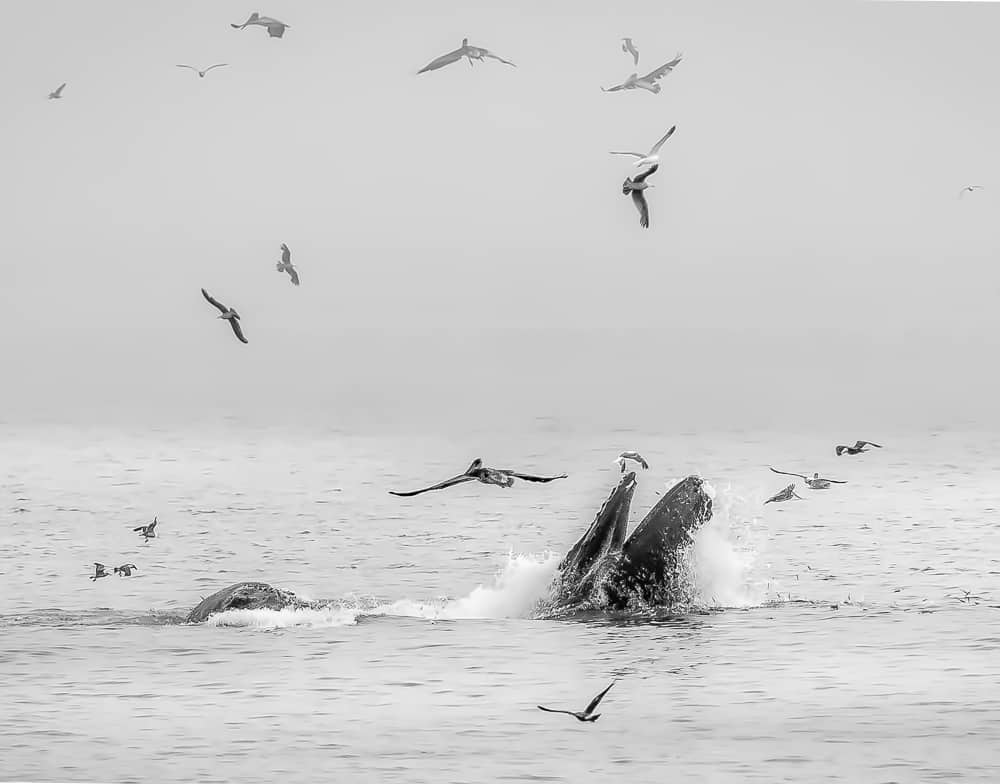 Stroll the Quaint Beach Town of Cayucos
Cayucos offers something for everyone. For a fun, easy walk through town, park on Ocean Avenue and enjoy antique stores, surf shops, cafes and dining. Then stroll down the historic pier and watch surfers tackle picture-perfect waves below. Head down to the beach and wiggle your toes in the sand. Of course, you could always catch a few waves yourself! Pull on a wetsuit and take a surfing class, or paddle your SUP board to glassy waters further out. The long white sand beach includes a beloved play structure, safe wading, and tide pools at its southern end.
Extra fun: Nobody can resist the aroma of cookies baking at the Brown Butter Cookie Factory in downtown Cayucos. The cookie bakery offers samples of their famous cookies in several flavors, and sells packages of the tasty treats to bring home.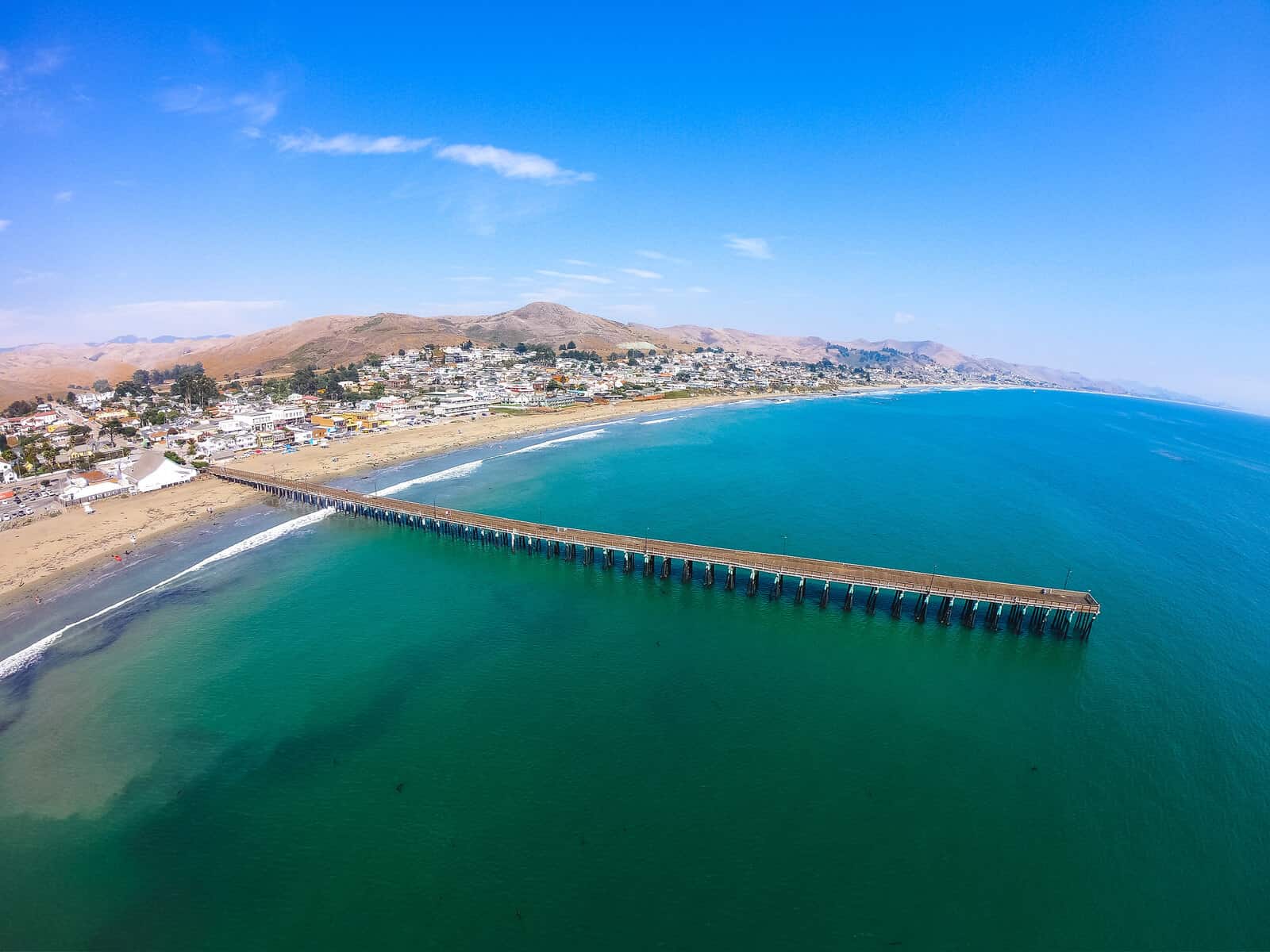 Kayak the Estuary
With ideal waters for first-time kayakers and experienced paddlers alike, the Morro Bay Estuary offers a special protected cove that hosts as many as 20,000 migrating sea birds annually. Some species include birds like the Marbled Godwit and Long-billed Curlew, and animals like the Western Pond Turtle, Swell Sharks and sea lions. As the meeting point of saltwater and freshwater, the estuary supports a vast population of wildlife, from sea birds and mud crabs to seals and sea otters. Rent gear from a local outfitter, or reserve your spot for a tour with an experienced guide.
Extra fun: Some tour operators offer private sunset paddles, complete with a grilled dinner cooked on the dunes. Turn a simple kayak tour into a night your family will never forget.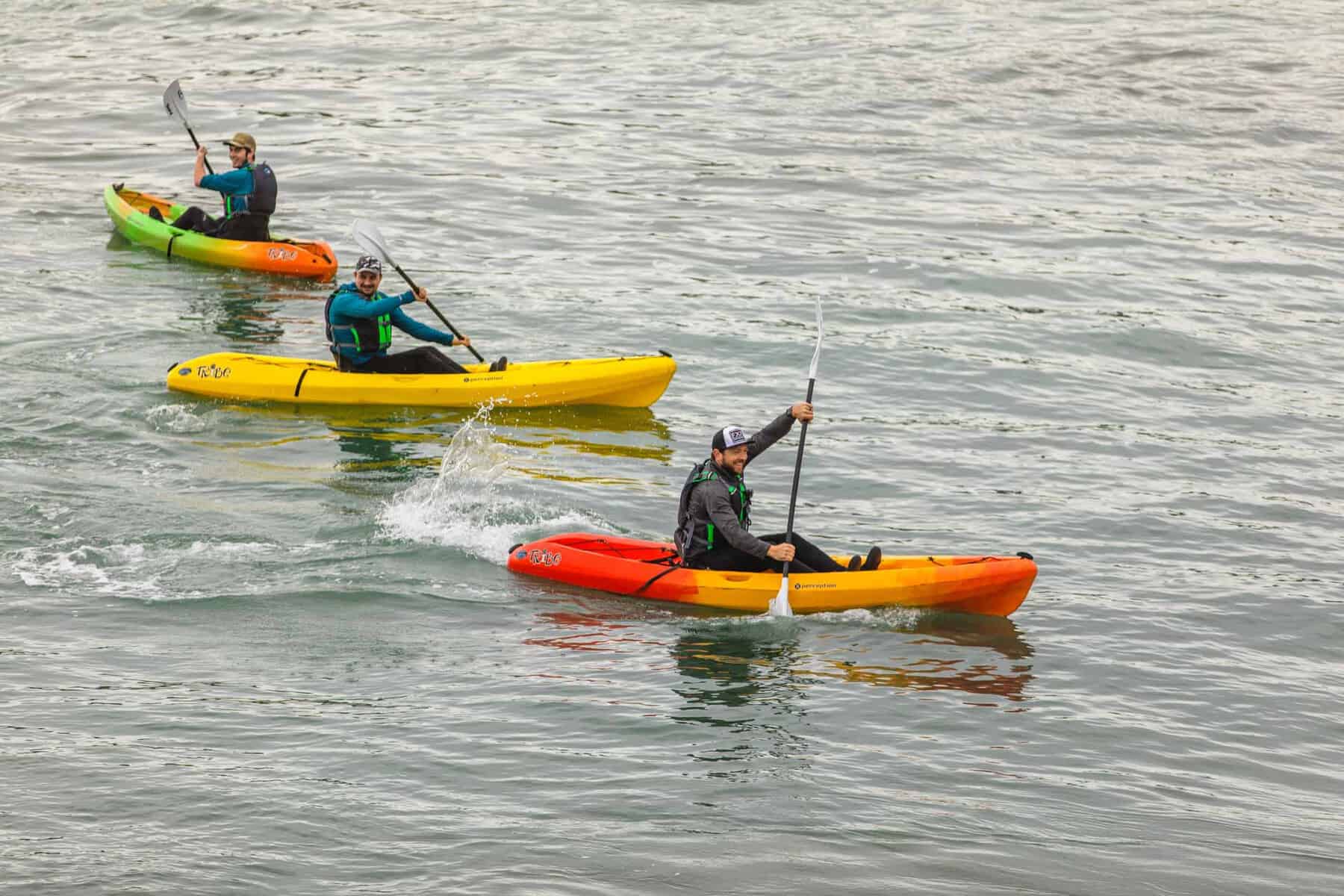 Explore the Tide Pools in Los Osos
In Montana de Oro State Park, family-friendly Spooner's Cove attracts kids of all ages with its protected beach, pretty freshwater stream, and vast tidepools. Find limpets, snails, barnacles, anemones, crabs and sea stars in the rocks along the shore. Visit at low tide to see even more sea life along the rocky channels.
Extra fun: Just across Pecho Valley Road from Spooner's Cove, the Spooner Ranch House acts as headquarters for Montaña de Oro State Park. Take a tour of the house, built in 1892, and visit the gift shop for old fashioned candies and souvenirs to support state parks.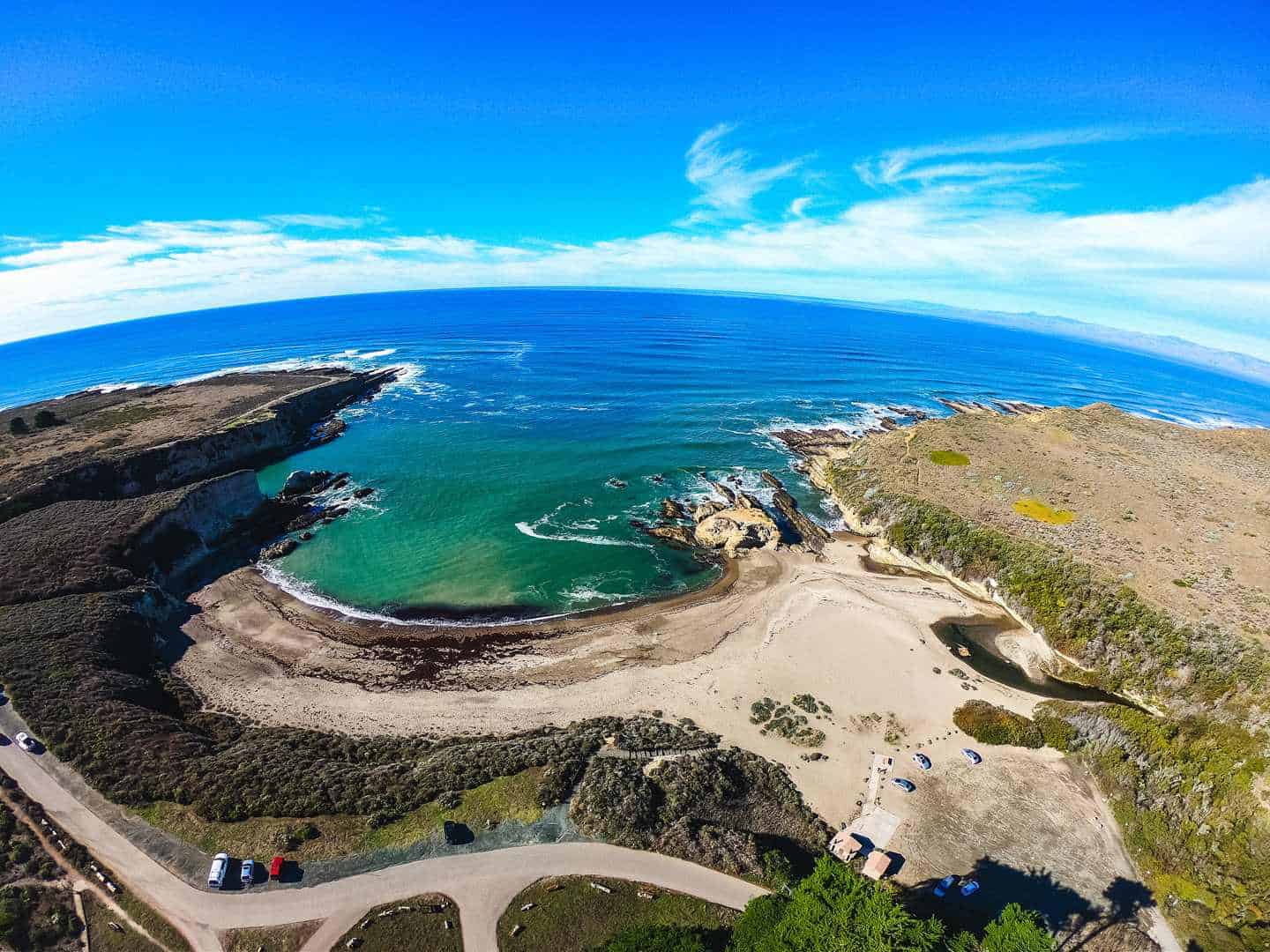 Taste the sweet life at the Avila Valley Barn in Avila Beach
Known for its fresh-baked pies, fruits, veggies, and petting zoo, the Avila Valley Barn welcomes families to enjoy country fun in Avila Beach. Check out the deli and fudge shop, or poke around the curated children's gift shop for old fashioned toys, books and gadgets. When pumpkin or berry season arrive, grab a spot on the hayride that wanders through farm fields.
Extra fun: Make a day of it and walk or ride the nearby Bob Jones Bike Trail, a paved path that ends at the beach.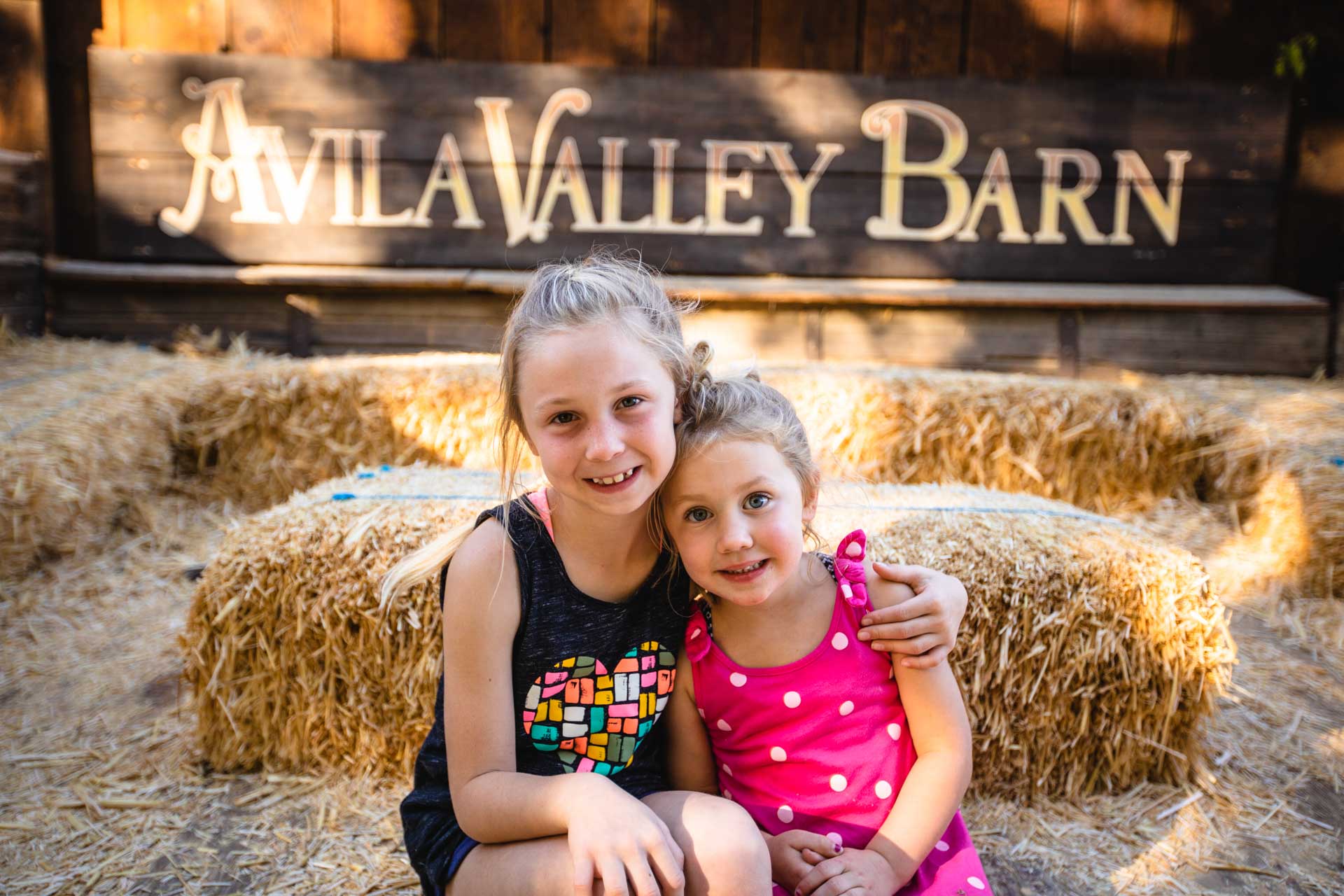 Jeer the villains in Oceano
Get the most out of the coast! In authentic Oceano, the Great American Melodrama and Vaudeville has produced professional theater since 1975, and has developed a massive following. Plays at the Melodrama are unlike anywhere else: here, old timey storylines include heroes to cheer and villains to boo. Audience participation is encouraged! Performances are family-friendly so everyone from little ones to grandparents can get in on the action.
Extra fun: Train enthusiasts must check out the Oceano Train Depot & Museum, to see a 1940s vintage Southern Pacific boxcar and 1907 wooden caboose.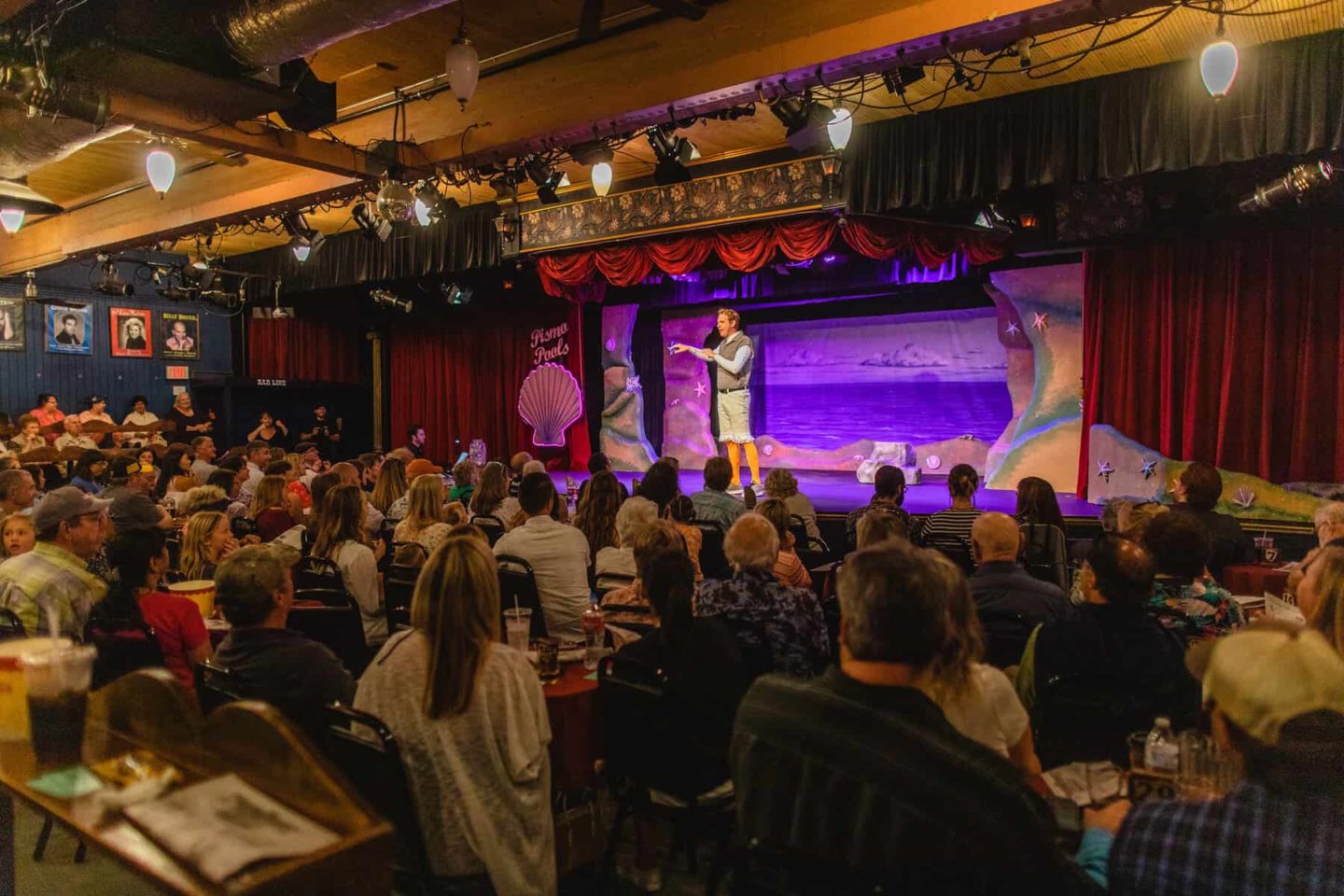 Lake Adventure in Arroyo Grande
Lopez Lake Recreation Area has delighted families for decades with swimming, water skiing and fishing. Today, it also offers the Mustang Water Park, with slides, kiddie pools and cabanas for lounging. And right at the lake's edge, the Vista Lago Adventure Park thrills visitors with a ropes challenge course and zipline park.
Extra fun: For a thrill from a bygone era, visit the historic Swinging Bridge in the Village of Arroyo Grande, which swings 40 feet above the Arroyo Grande Creek.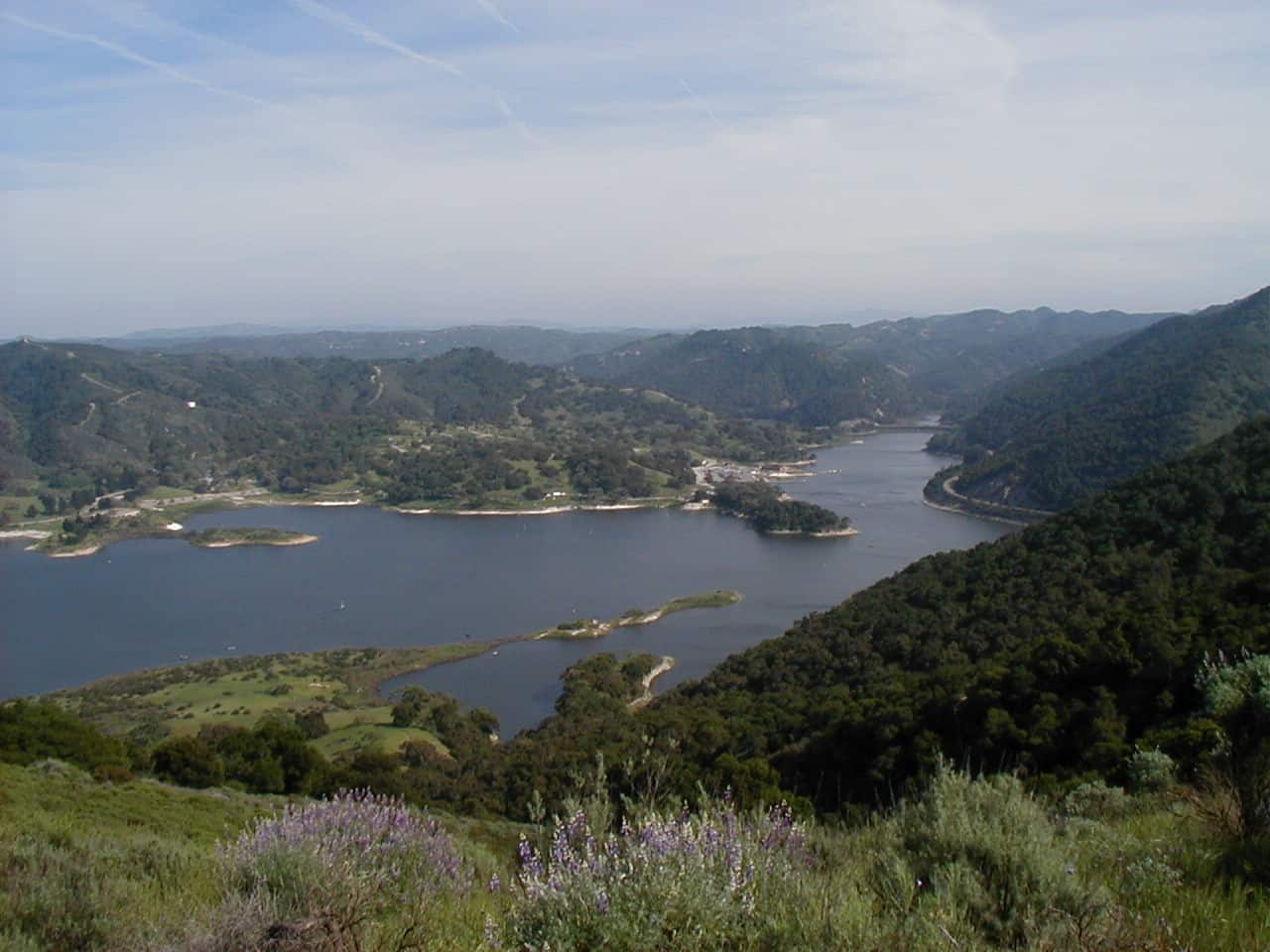 Beaches on the Central Coast
With white sands, blue skies, and perfect surf, the legendary beaches of San Luis Obispo attract visitors from far and wide. Kids love wading on the shoreline, building sand castles, and exploring tidepools. Teens and parents love swimming, bodyboarding, surfing, kayaking and fishing.
Extra fun: Don't forget Fido! Most Central Coast beaches allow dogs on leash, but some even allow them off-leash. Watch your pup roam freely over the sand and into the waves on one of SLO CAL's dog beaches.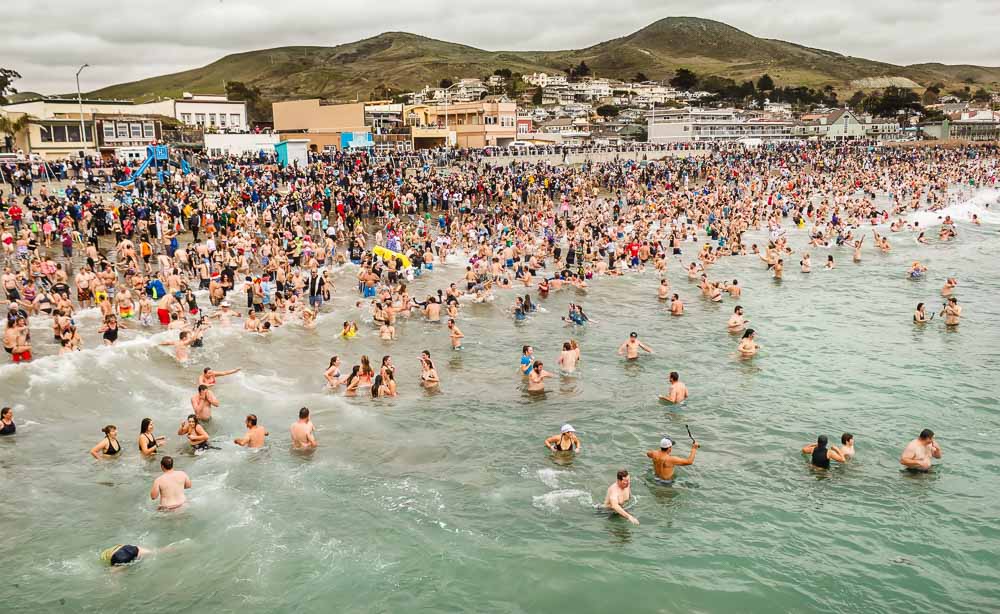 Elephant Seals in San Simeon
Get up close and personal with wildlife like you've never done before. The Great Northern Elephant Seal migrates to a rookery just north of San Simeon, and visitors can watch them just a few feet away. Depending on the season, the elephant seals might be mating, molting, birthing or nursing their pups, all visible from the nearby viewing area.
Extra fun: Built in 1875, the nearby Piedras Blancas Light Station offers tours of its 100-foot-tall lighthouse and grounds.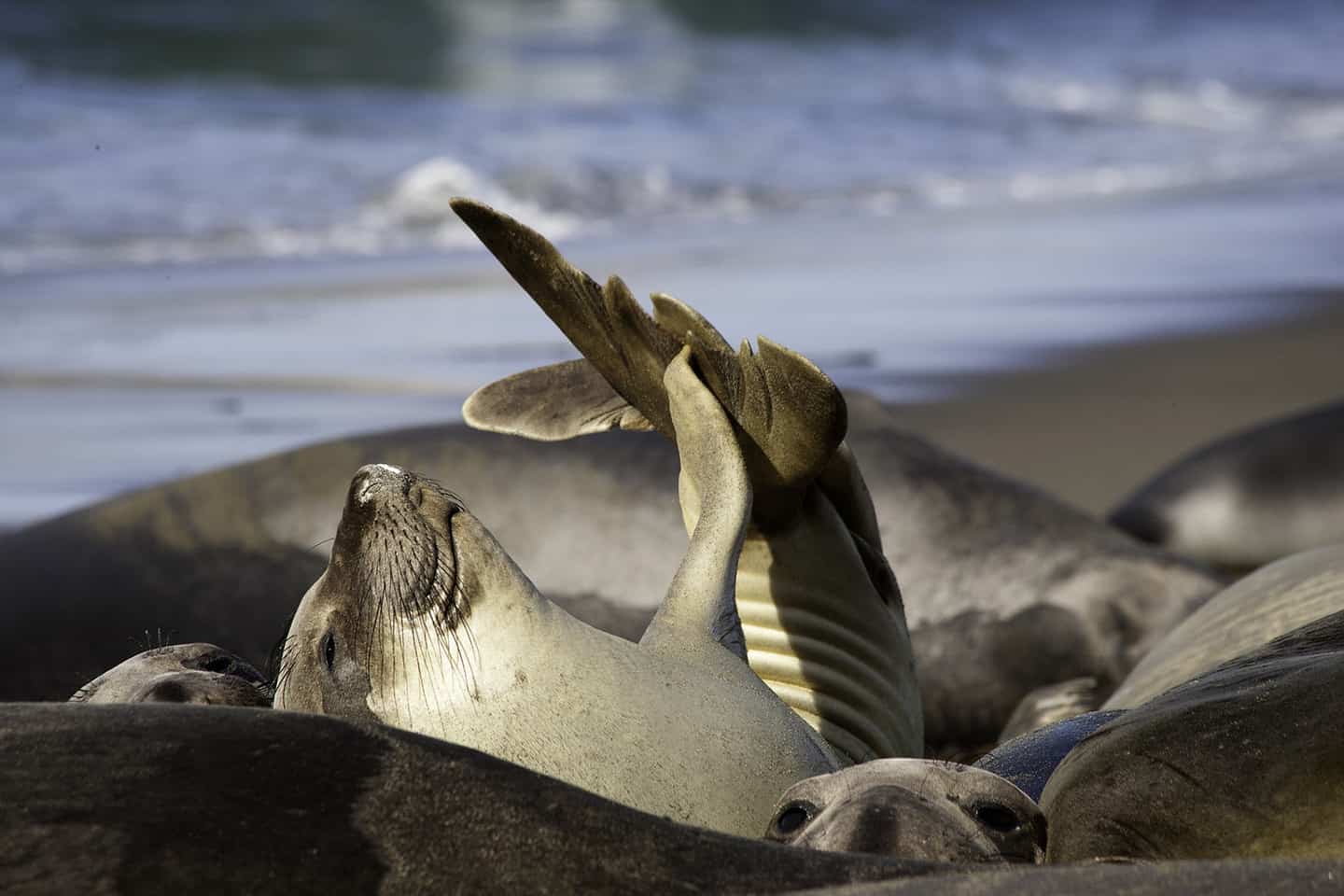 Flutter among Butterfly Groves across the Central Coast
Coastal San Luis Obispo County boasts several Monarch Butterfly groves that teem with life in the winter and early spring. Witness thousands of Monarchs clustered on the leaves of local eucalyptus trees, their orange and black wings opening and closing in the sun. Docents and tours are often available for this
Extra fun: From the Monarch Butterfly Grove in Pismo Beach, rent horses at the Pacific Dunes Riding Ranch in Oceano and head to the beach for a guided ride on the sand.
Protect and Respect Our Wildlife
The Central Coast owes much of its allure to the incredible diversity of wildlife available to see here. Still, the ecosystems for clams, whales, Elephant seals and Monarch butterflies are fragile and should be treated as such. To respect these species and preserve them for generations to come, please take the time to read our Wildlife Viewing & Stewardship Tips.
Go deeper with Highway 1 History and Heritage
Want to get the backstory on coastal San Luis Obispo County, it's beauty and bounty? Take the family on our History and Heritage Trail, a compilation of museums, historic homes, and other significant sites along Highway 1.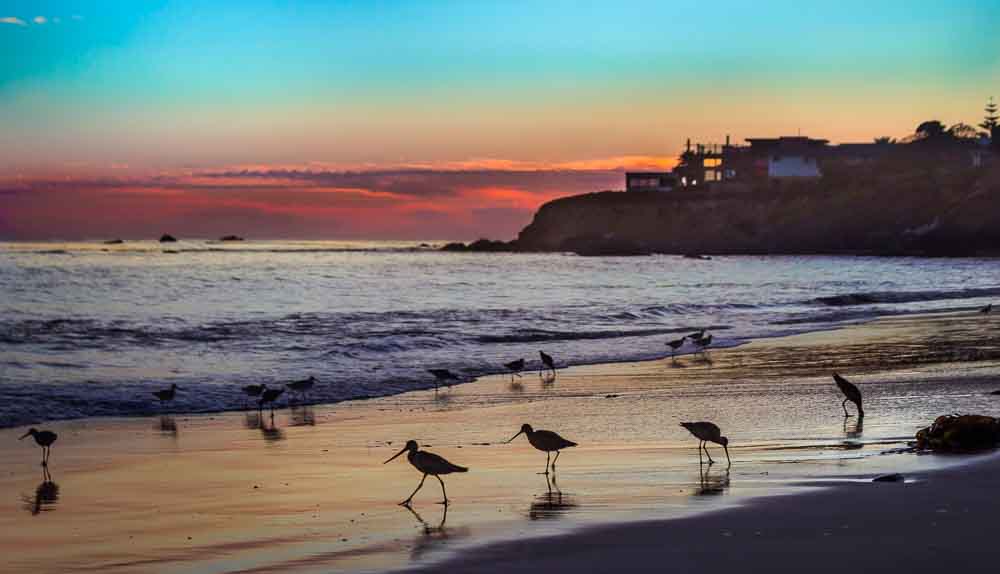 Get off-road with Hikes Along Highway 1
For easy-breezy family fun, nothing beats a hike. Lace up your walking shoes, grab a hat and a water bottle, and head out any of coastal San Luis Obispo County's hundreds of hiking trails. You'll find options for all sorts of ability levels and terrains, from easy to challenging.