Whale watching along Highway 1 and Morro Bay is a popular pastime for the whole family to enjoy along San Luis Obispo County's scenic coastline. Although whales aren't known to enter the Morro Bay Estuary, you can easily catch a glimpse of these majestic creatures from both onshore and offshore vantage points in and around Morro Bay as well as all along scenic Highway 1. Find a fresh outlook atop elevated viewing areas perfect for relaxing with a pair of binoculars, or embark on a chartered vessel designed to whisk whale watchers out to sea. Where to start? Make the most of your adventure by stopping along San Luis Obispo County's ten designated Whale Trail viewing points—the most of its kind in a single county along the California coast. Thanks to these designated lookout areas and helpful educational signage, you can be sure to enhance your chances of spotting a whale fluke, spout or breech along the vast blue horizon. Just what can you expect to spot along the water? Depending on the season, California Gray Whales and Central Coast Humpbacks; plus Blue WhalesFinback Whales and even Orca (not to mention lots of seals, sea lions, otters, dolphins and a rich variety of bird life). Although whales are spotted year-round along Highway 1, the southbound migratory period typically runs from December through mid-February with northbound migration late February through April (Humpbacks are often viewed late March through April into May; Blue Whales from April into summer; and Orcas are seen any time). Of course, you'll also want to bring a pair of binoculars, a warm jacket and sturdy, no-slip shoes before you go chasing these incredible animals. Ready to experience a magnificent display of power and grace for yourself? Just look to the water!
Whale Watching Vantage Points
The neighboring coastal community of Los Osos to the south offers up whale watching opportunities galore amidst the pristine backdrop of stunning Montana de Oro State Park. Located a quick, ten minute drive from Morro Bay, you'll experience dramatic cliffside views affording the best whale watching vistas on the entire bay. Hikers may prefer to explore the unique terrain—which ranges from pastoral trails and tide pools to wildflower-studded hillsides—by foot. However, you can just as easily watch for whales from the side of the road (we recommend pulling over along Spooner's Cove for a staggering view of the horizon that you won't soon forget). Whether you simply roll down your window or challenge your family to trek the Bluff or Hazard Reef Trails, you're sure to appreciate the journey, whale or no whale.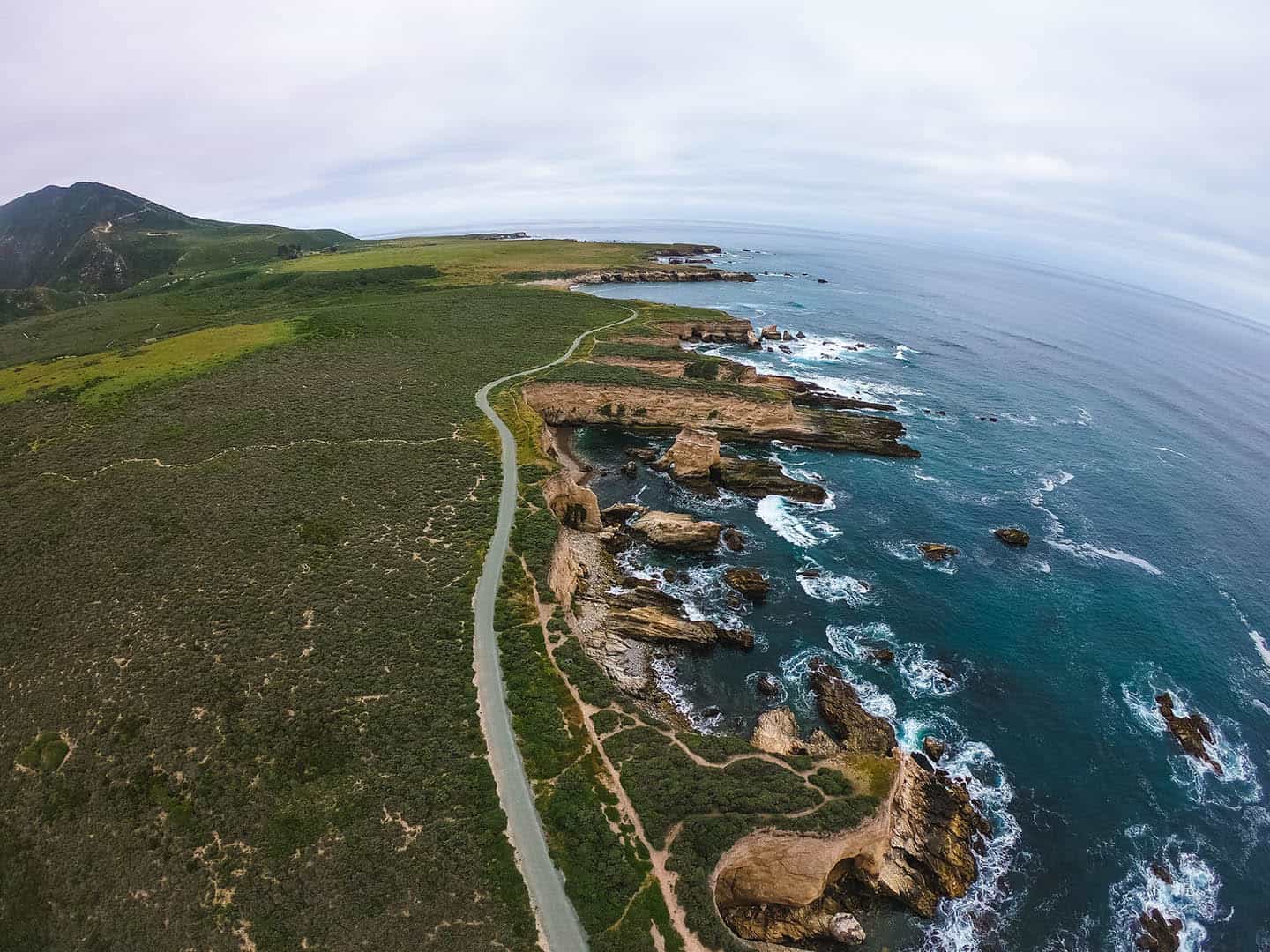 Just north of Morro Bay, Cayucos' peaceful Estero Bluffs beckons with a vast, breezy outpost perfect for spotting whales on the calm horizon. While the entire Estero Bay stretches south from Montana de Oro to just northwest of Cayucos, the protected, scenic area known as the Estero Bluffs offers up an easily accessible elevated vantage point for whale watchers of all ages and physical ability. Just a ten minute drive north from Morro Bay, Estero Bluffs' many access points conveniently dot Highway 1 with trails that are short and sweet (yes, even grandpa can handle this outing). Plus, you can easily bring lawn chairs, blankets, and a picnic for a no-fuss whale watching experience that affords big rewards with minimal effort.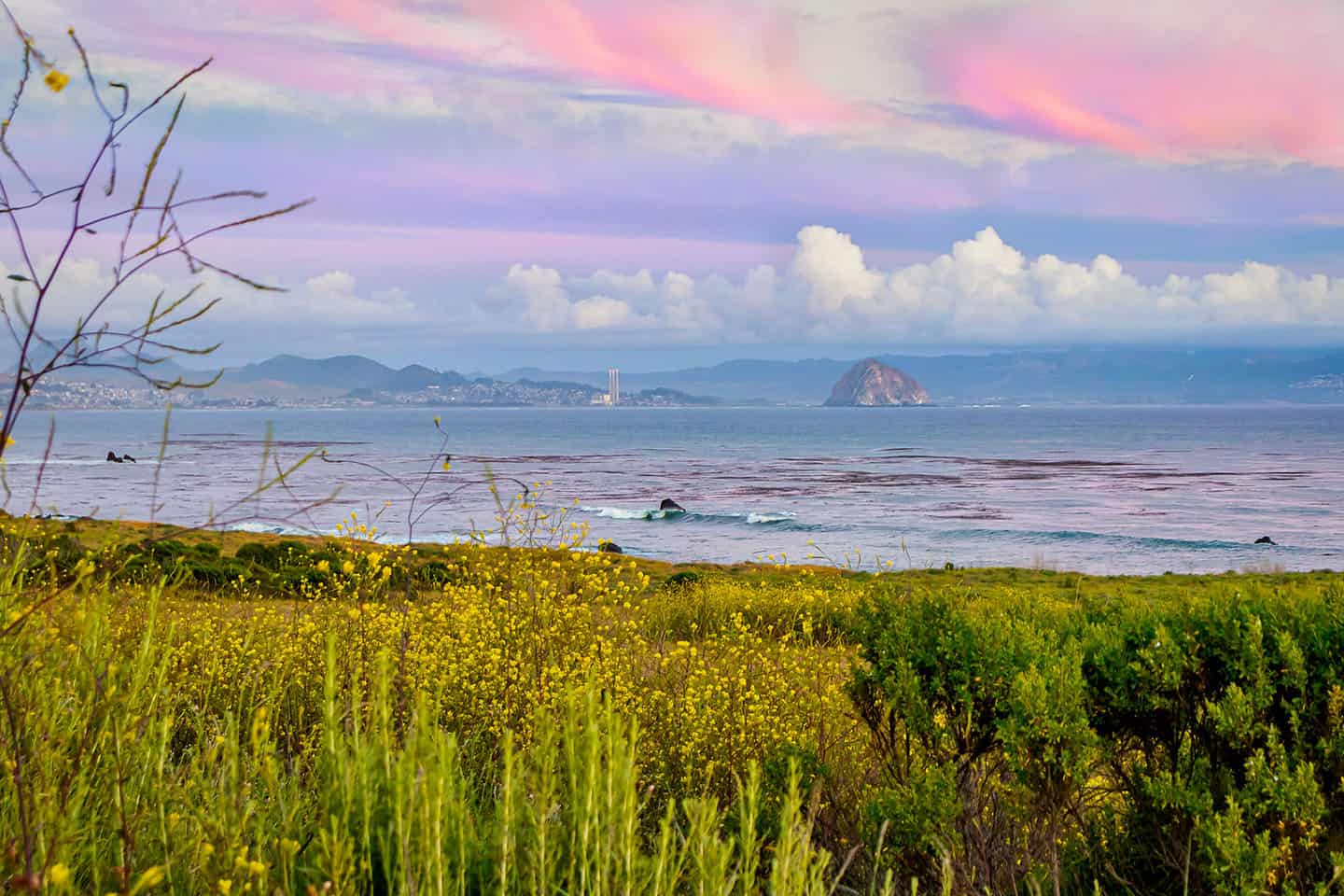 With ten miles (out and back) of pristine sand dunes and unobstructed whale watching opportunities up and down the coast, Sandspit Beach is a natural—albeit secluded—playground for chasing your whale in Cayucos, just a short drive north from Morro Bay. The only catch? Getting there can be a bit of a trek—unless, of course, you relish an adventure off the beaten path! To hike to this unique viewing spot, park at the Sandspit Beach day use parking area from the Los Osos side (at the end of "Sand Spit Road," which allows access to Sandspit Beach). To paddle out, simply launch your kayak from the dock outside of the Kayak Shack on the Estuary and paddle across to the sand spit. Sure, it's a bit of a journey to get there, but the toil is well worth the view. With nothing to block your view of the Pacific ocean and its great mysteries, you're free to grab a pair of binoculars and scan the sea to your heart's content.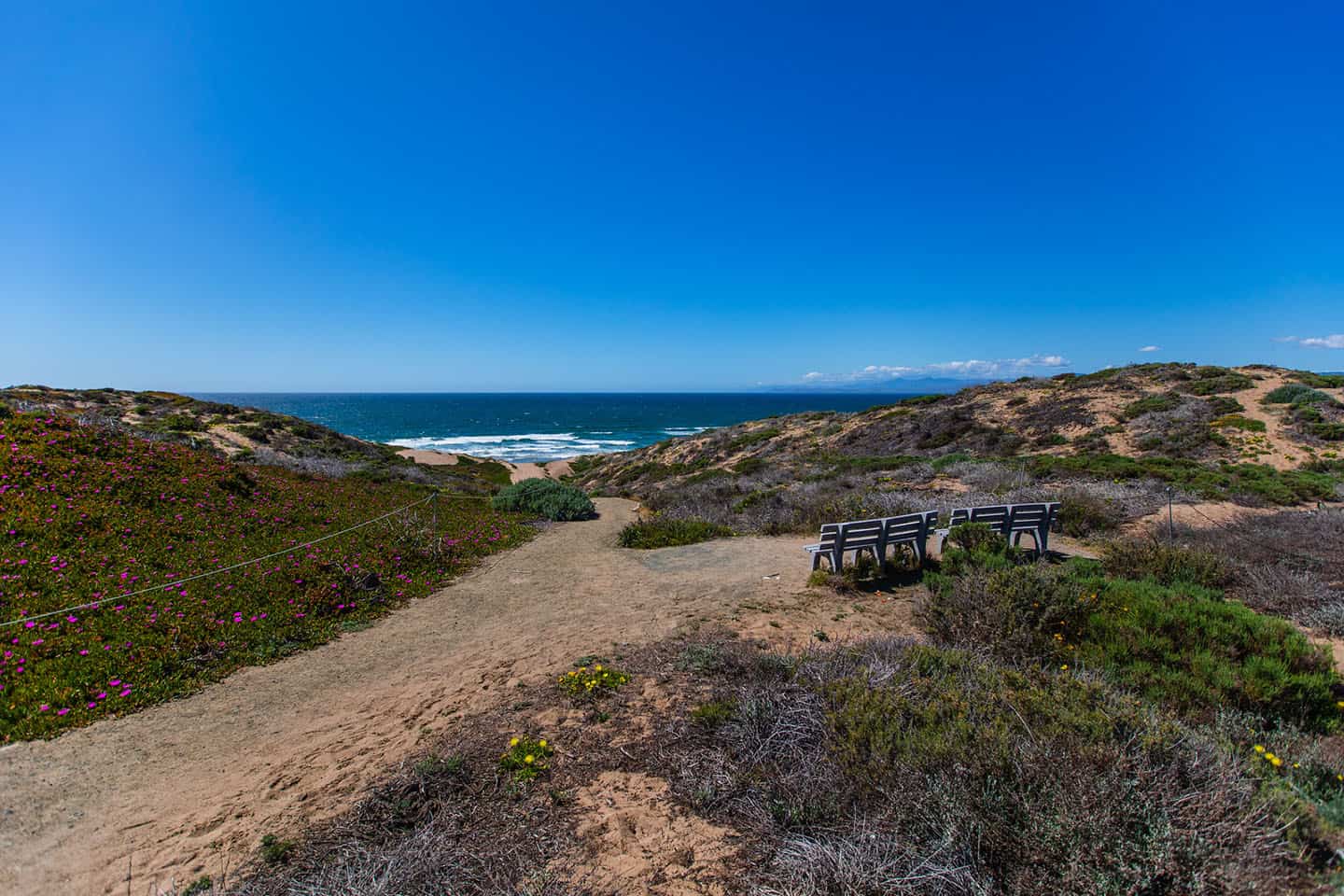 With the call of seabirds in the air and iconic Morro Rock prominently featured in your sightline, Morro Strand Beach is a lovely locale for a leisurely stroll along the surf. This sea-level vantage point makes spotting whales more of a challenge, but with a bit of patience, focus and good luck, you can still spy the gentle giants from shore (let's just say it's unlikely, but not entirely impossible). While the thought of gaining higher ground by climbing Morro Rock may sound tempting for visitors, folks are encouraged to behold the natural wonder from the sand only. That said, the south-west side of Morro Rock does feature a break water that runs the base of the outcropping. This unique coastal hideaway provides a seldom seen back bay view and miles of open ocean beyond. Ready to earn your sea legs? Morro Bay's exciting Whale Watching Charters are a great way to get up-close-and-personal with traveling whales as they breach the surface. In fact, boat-goers can expect a spectacular show that rivals anything you'd see from shore. Truly, it's as close to the whales as you can get without throwing on some scuba gear!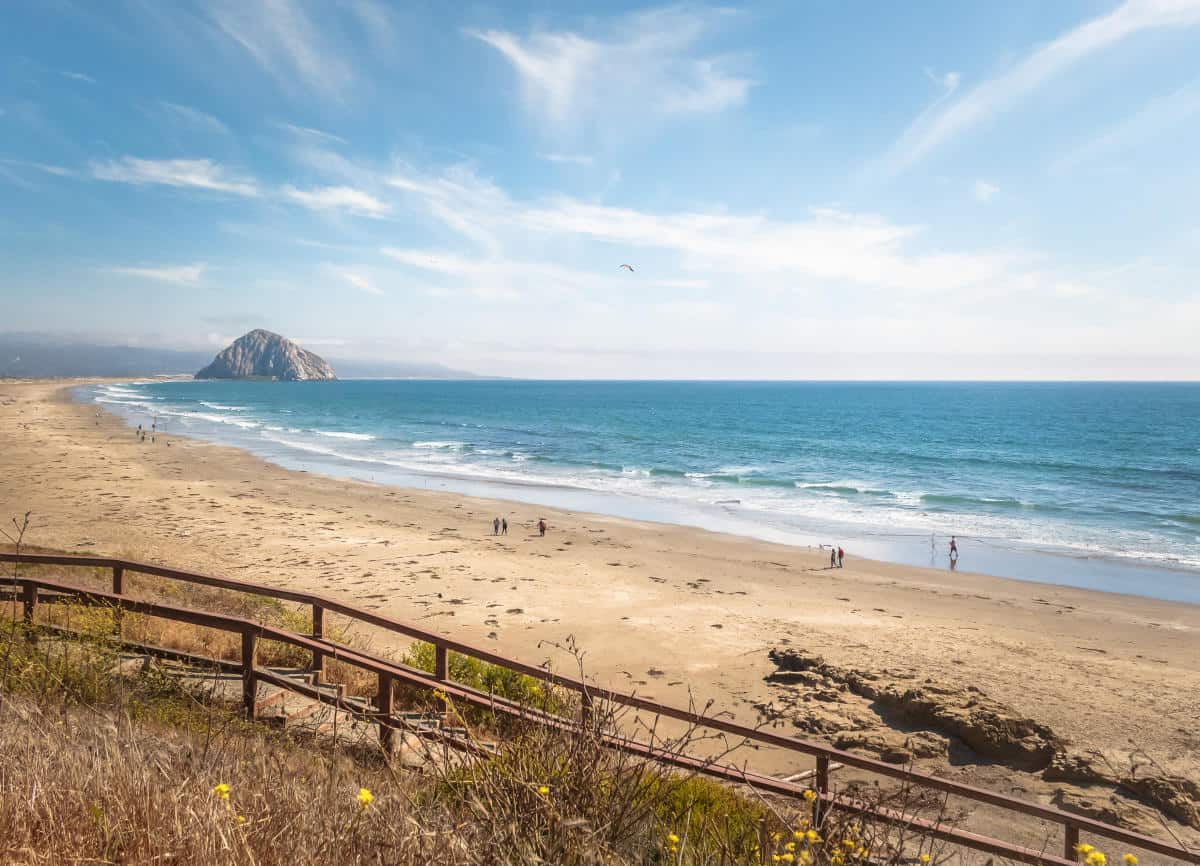 Get closer than you ever thought possible to the world of whales when you hop aboard the deck docked at Sub Sea Tours in Morro Bay. Here, you'll enjoy a totally unobstructed view from the open water, regardless of which vessel you charter: The Dos Osos, a 33-foot, outboard powered, 22-passenger open deck catamaran; or The Freedom, a 53-foot, twin engine, 45-passenger vessel with heated cabin, restrooms and a viewing area. Although the thrill of the day is always a whale sighting or two, there's always more to explore just below the surface. Get an all access pass to Morro Bay wildlife above and below the water from Sub Sea Tour's popular semi-submersible vessel. From inside the boat, you'll say hello to schools of colorful fish, jellyfish and kelp. An above-deck experience boasts frequent visits from friendly sea otter, harbor seal and sea lion populations.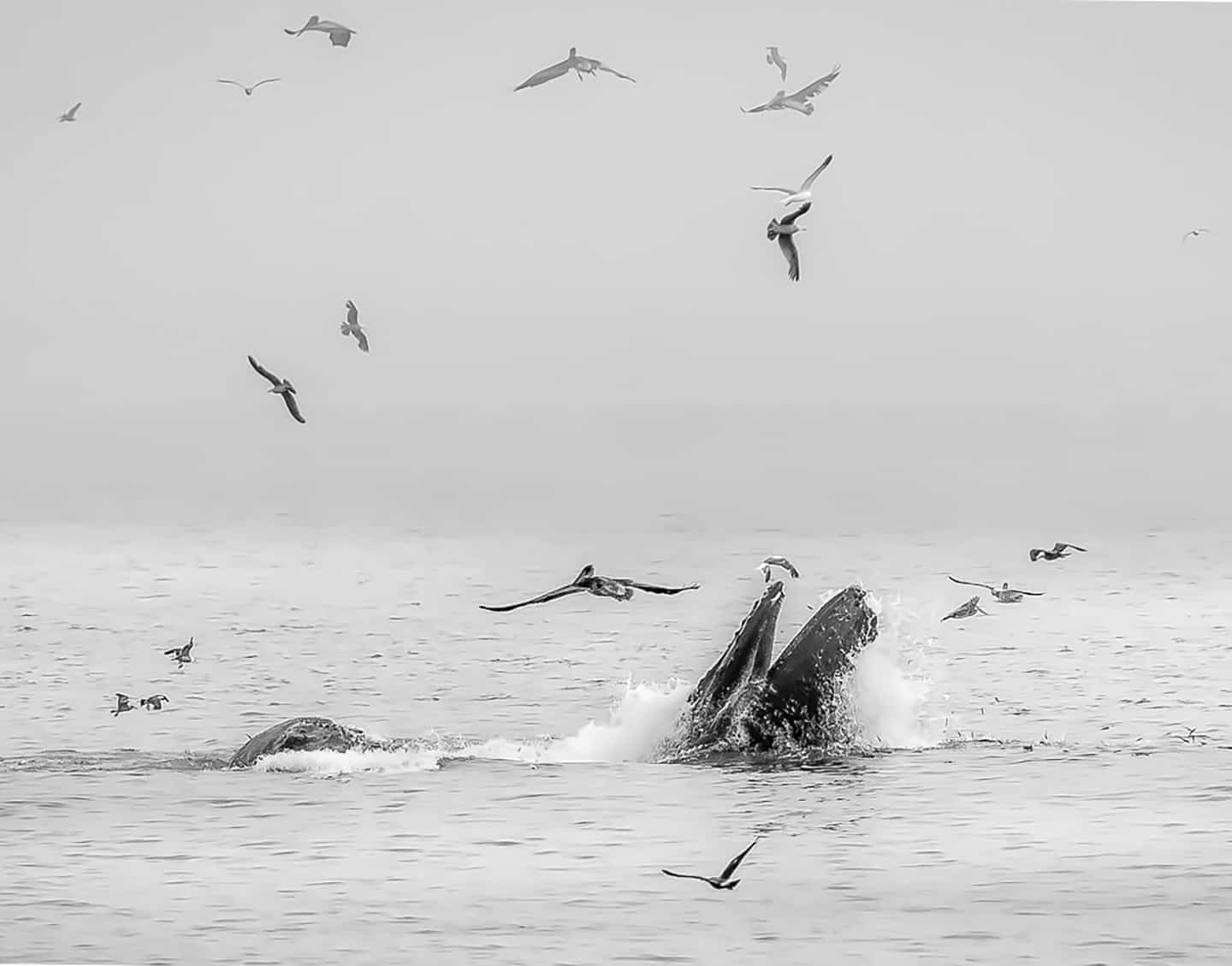 Breathe in the fresh sea air as you embark on an educational whale watching tour courtesy of Morro Bay Landing. Offering seafaring excursions year round, these boats are helmed by knowledgable skippers famous for their ability to spot Gray Whales, Orca, and dolphins. Find a unique vantage point from their luxury yacht Papagallo II; 43-foot sailboat, The Maya; or charter a private boat ready to sail into the sunset. Whichever you choose, it's good to know you'll be in skilled hands from deck to dock.
Want to maximize your whale watching adventure? Check out our helpful Whale Trail, which lists the best whale watching locations along the coast (luckily for you, there's ten across the Central Coast and six located dotting Highway 1 alone). Simply stop at designated Whale Trail viewing stations in San Simeon, Cambria, Cayucos, Avila Beach, Los Osos and Oceano/Nipomo and know that you're in the right place for optimum viewing. Always free and accessible to the public, you'll also enjoy educational Whale Trail signage boasting fun facts to heighten your experience (San Simeon's stop even offers a telescope for easy viewing). From historic piers to wind-swept vistas, we've done the searching for you—all you need to do is show up. See ya on the trail!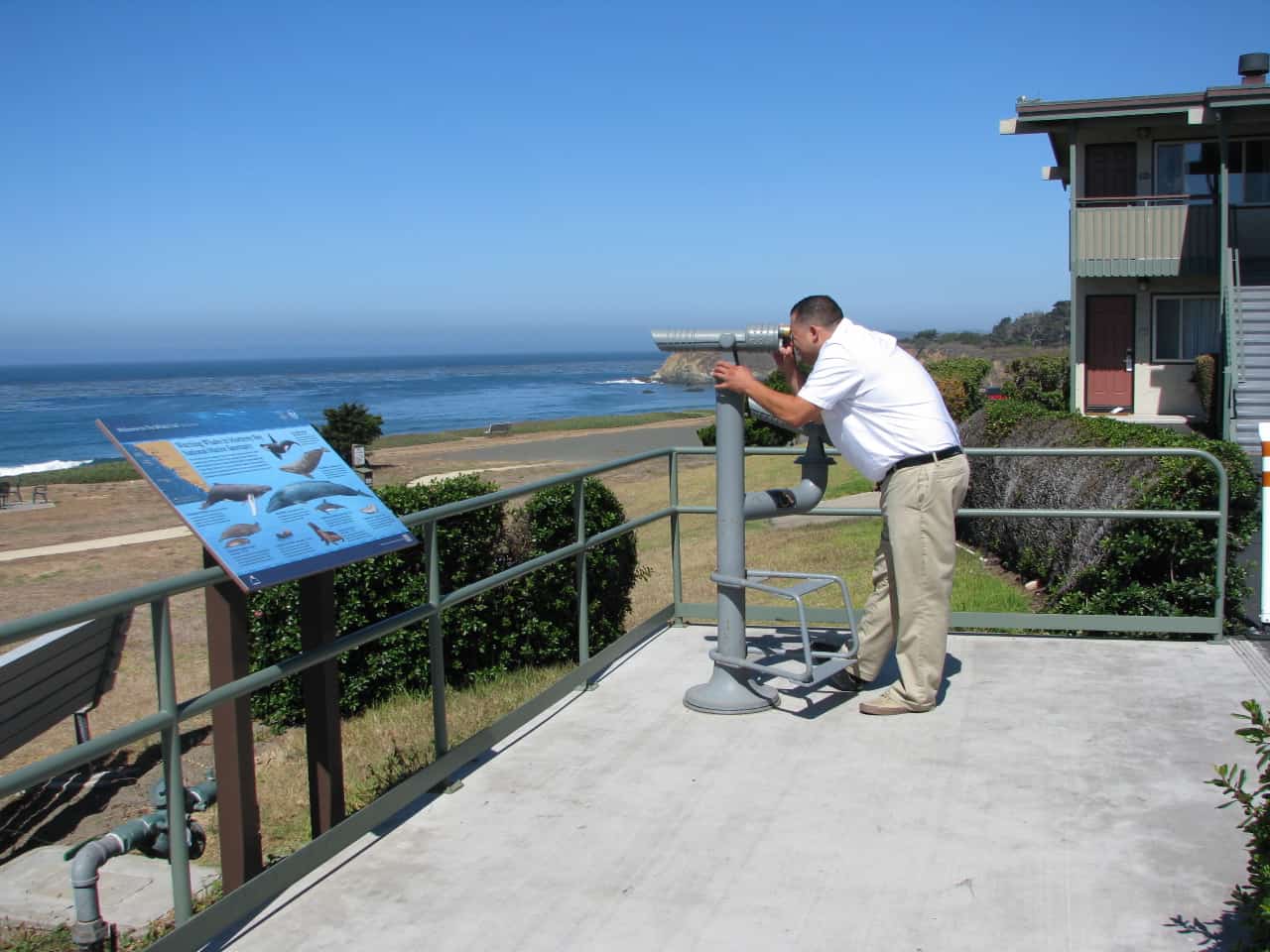 Morro Bay and Highway 1's miles of Pacific coastline are a sight to behold all year round. Here, whales, otters, dolphins, herons, anemones and starfish enjoy a peaceful life just as nature intended. Follow these handy Wildlife Viewing Tips to ensure that you give our protected wild spaces—and their occupants—the love they deserve.
Keep a healthy distance from wildlife when walking on the shore and boating. Use binoculars for observation.
There's no knowing when your whale will appear! Look for whale spouts or blows, tail flukes and dorsal fins. Big splashes may indicate a whale has just breached. If you're in the water, stay 100 yards away from whales, allowing them the space they need. It goes without saying: do not approach or disturb whales in the water. Enjoy from a distance!
Good dogs (and owners) always welcomed:
We adore your pup! However, be sure to check all signage and don't allow your dogs to chase birds and wildlife.
Take any trash with you and dispose of it properly when enjoying our pristine coastline.
Be sure you understand and adhere to all fishing regulations before you plan to drop a line.
Be a Stewardship Traveler for Good visitor when you take part in hands-on activities that leave our habitats happier than they were before.
Pack smart for an awesome day under the Morro Bay sun! We recommend you bring a hat, sunglasses, sunscreen, water, snacks, sturdy shoes and a handy pair of binoculars along on your journey. Of course, a camera is always a good idea, especially if you fancy yourself an amateur nature photographer! Our Whale Trail stops located along Highway 1 are positioned along historic piers and lighthouses, rugged outposts and cozy coastal communities. That means no matter where you roam, you should be ready to hike, picnic, stroll or simply enjoy the seabirds and refreshing ocean breezes. It's all in a day's fun!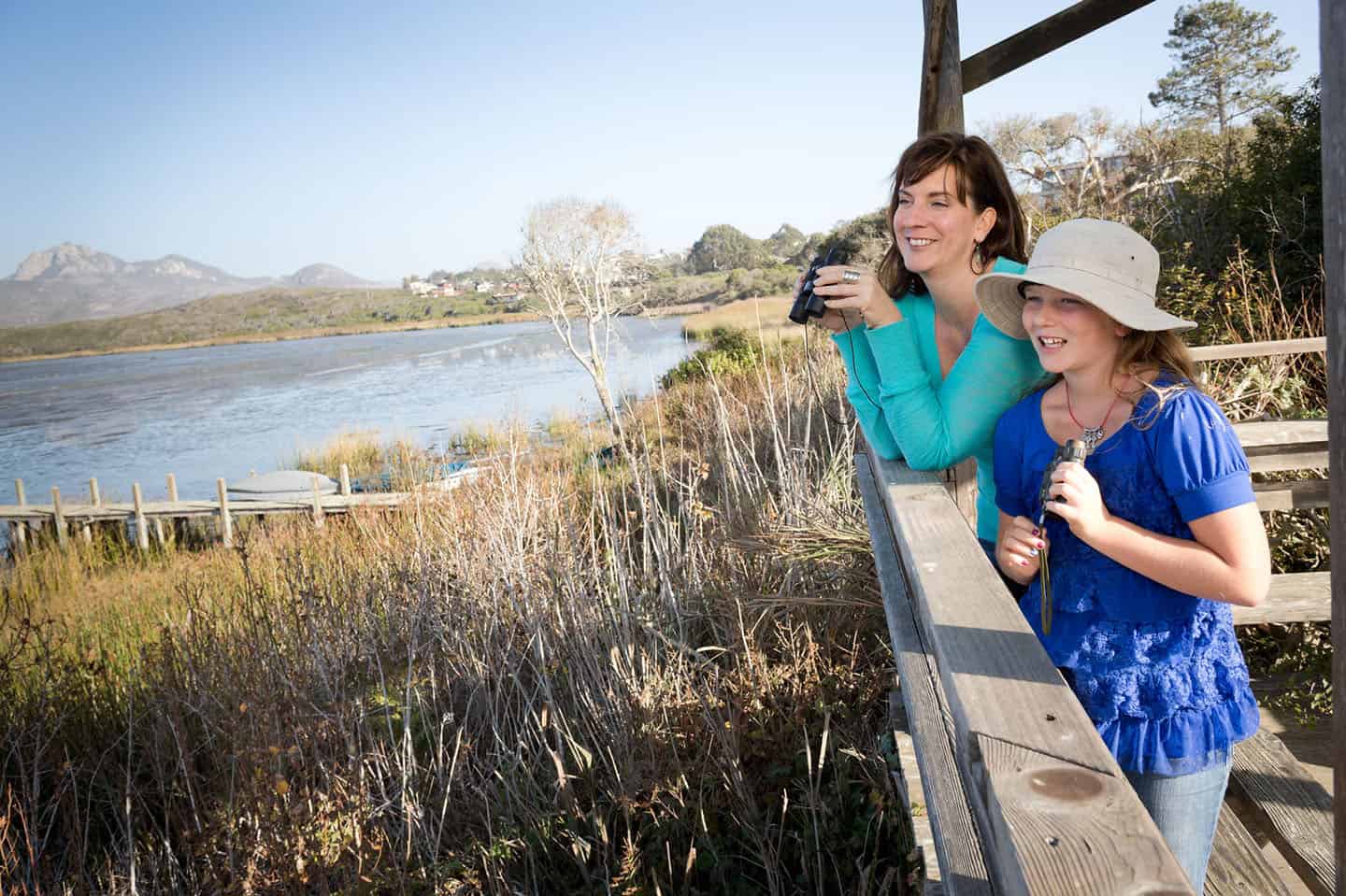 Ready for even more wildlife viewing opportunities? Morro Bay is one of the best places to steal an up-close-and-personal glimpse of furry California Sea Otters thriving in their natural habitat. The calm, protected waters of the bay and are often home to families of otters, which can be found floating on their backs. A particularly good spot to see Morro Bay's cutest occupants? Stroll down to the T-dock located behind The Great American Fish Company in Morro Bay (simply park in the restaurant's ample public parking lot and head toward the water). Once on the boardwalk, you'll likely see otters lounging in the sun. Love bird watching along the coast? Plan to explore Morro Bay's diverse estuary, where an impressive array of seabirds take flight. In nearby Cayucos to the south, you'll also find tidepools teeming with sea life, including starfish, urchin, crabs, and sea slugs. Finally, the Monarch Butterfly Grove in Pismo Beach to the north is a must-see spectacle that you might be surprised to find tucked away along Highway 1. If you've never seen these black-and-orange beauties flutter in unison, plan to do so October through February, when populations are at their peak. Truly, it's always a matter of "when" not "if" you'll spot local wildlife along Highway 1. Happy viewing!