Hearst Castle is calling—won't you come in? After a two year closure, this world famous San Simeon estate is open to the public and ready to wow. Boasting a world class art collection, more than 100 plush rooms, opulent pools, manicured gardens, sunny terraces and glittering pools, there is no place on Earth quite like the house on Enchanted Hill. Here's 5 crazy cool reasons to embark on a tour today and experience this masterpiece for yourself!
"Old School" is taken to a whole new level
The lavish playground of late publishing mogul William Randolph Hearst is part museum, part fantasy. A stunning showplace for Hearst's unrivaled art and antiques collection, the castle is home to centuries-old sculptures, paintings, tapestries—even an ancient Roman sarcophagus dating back to about 320 A.D.! (Actually there is more than one sarcophagus at HC) Discover dazzling gold leaf ceilings dating back centuries, marble Greek and Roman statues and lovely furniture ranging from the Renaissance to Art Deco. Must see: Hearst's Gothic study takes "home office" to new heights. There is also a second library provided for his guests that houses thousands of antique books in addition to an impressive collection of ancient Greek vases, all dating back more than 2,000 years. Now that's what we call vintage!
It's unfinished (seriously)!
A work of art from any angle, the 3.5 acre estate remains "unfinished," despite its 165 rooms and 123 acres of gardens, plus terraces, pools and walkways—all built to Hearst's specifications. What can we say? The man loved a good home improvement project. Consider yourself an architecture buff? Get ready to be blown away. Erected between 1919 and 1947 by architect Julia Morgan, Hearst Castle reflects a mix of architectural influences from countries surrounding the Mediterranean Sea. Fun fact: Hearst Castle cost Hearst approximately $10 million bucks to build (that's more than $700 million in today's money). Kind of puts your own around-the-house improvements into a new light, doesn't it?
Need we say more? You can't talk about Hearst Castle without mentioning the pools, which are just as opulent as the residence itself. The outdoor Neptune Pool (featuring a then-modern oil-burning heating system), evokes ancient Greece and Rome, with marble statues of Neptune and Sea Nereids guarding over a serene aquatic paradise. The indoor Roman Pool features its own Roman inspired statues, but with a glitzy twist. Styled after ancient Roman bath houses, the striking glass, multi-colored tile featured throughout the pool area gleam with real gold. Talk about bling! Must see: Beyond the indoor portion of your tour, explore the expansive garden grounds surrounding "La Cuesta Encantada." You'll spy native plants, rare flowers and lush foliage similar to what was planted back in Hearst's day.
You'll feel like a celebrity
Classic Hollywood glamor, eat your heart out! Film stars from silent movies to the "talkies" were all known to relish an invite to Hearst Castle, the ultimate party pad, regardless of era. Some say Hearst collected people like he collected art; meticulously crafting his dinner parties with the help of starlet Marion Davies (who played a double role as Hearst's companion). As you stroll through the castle's on-site guest rooms, sitting rooms, grand dining halls and personal movie theater, it's easy to imagine a mix of high society, entertainers, politicians, intellectuals and comedians rubbing elbows and clinking glasses. Fun fact: Hearst Castle's guest list included George Bernard Shaw, Calvin Coolidge, Winston Churchill, Charlie Chaplin, Gary Cooper and Joan Crawford, just to name a few. If these walls could talk! A list of guests may be savored at https://hearstcastle.org/history-
behind-hearst-castle/historic-people/guests-of-the-castle/
Hearst did the impossible
For the ultra-wealthy, building an over-the-top home for your fancy art collection is not a new concept. But what about building that masterpiece far, far away from civilization? Perched atop a scenic hill overlooking the wind-swept and rural coastal outpost of San Simeon, all building materials had to be transported by ship and hauled in via the nearest port: today known as William Randolph Hearst Memorial Beach. Can you imagine the toil expended by the hundreds of men who were tasked with moving all that ceramic tile, stone slabs and plasterwork—not to mention antique furniture and priceless artifacts—up Hearst's teetering hilltop? Must see: Today, you can enjoy a glass of wine while looking out over Hearst's famous beach when you stop by Hearst Ranch Winery in San Simeon. Afterward, explore the sand, where wildlife sightings include gray whales, humpback whales, bottlenose dolphins, sea lions, harbor seals, elephant seals, sea otters, and northern fur seals.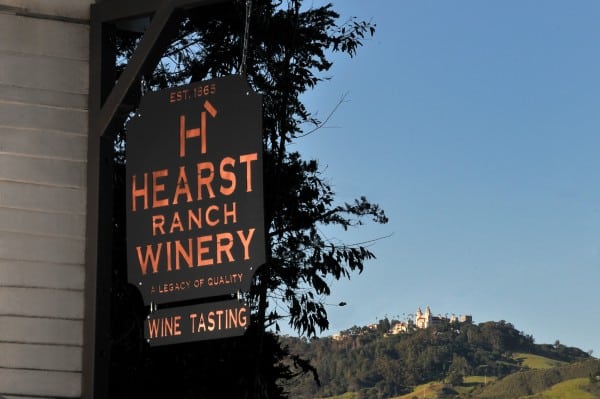 We aren't joking. Descendants of William Randolph Hearst's original herd, these animals represent a time when Hearst owned the largest private zoo in America. While not exactly something many of us would champion today (America has come a long way in zoo development in the past hundred plus years), it was quite a spectacle in Hearst's time. Formally known as "The Hearst Garden of Comparative Zoology," the zoo emulated a real-life safari, where guests could observe exotic animals roaming hillsides and habitats. What kind of animals did Hearst collect? Well, antelope, camels, exotic white deer, kangaroos, ostriches, giraffes to start—all the usual suspects! Must see: your eyes peeled as you cruise along Hearst's ample property along Highway 1. You might just see a relative of one of Hearst's famous zebras!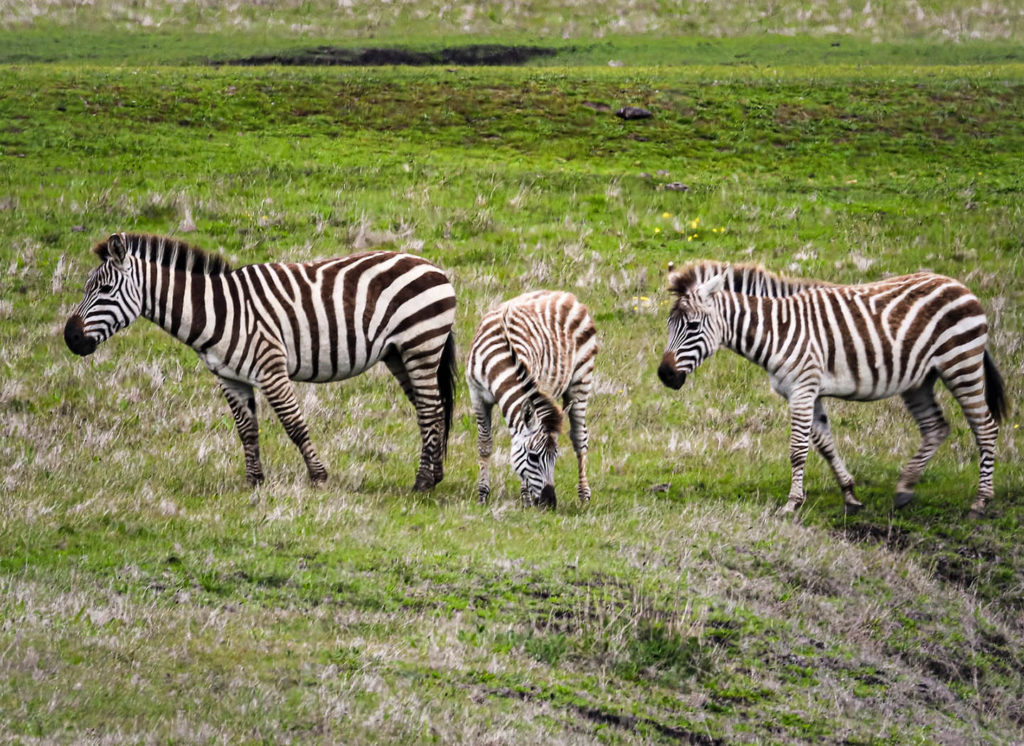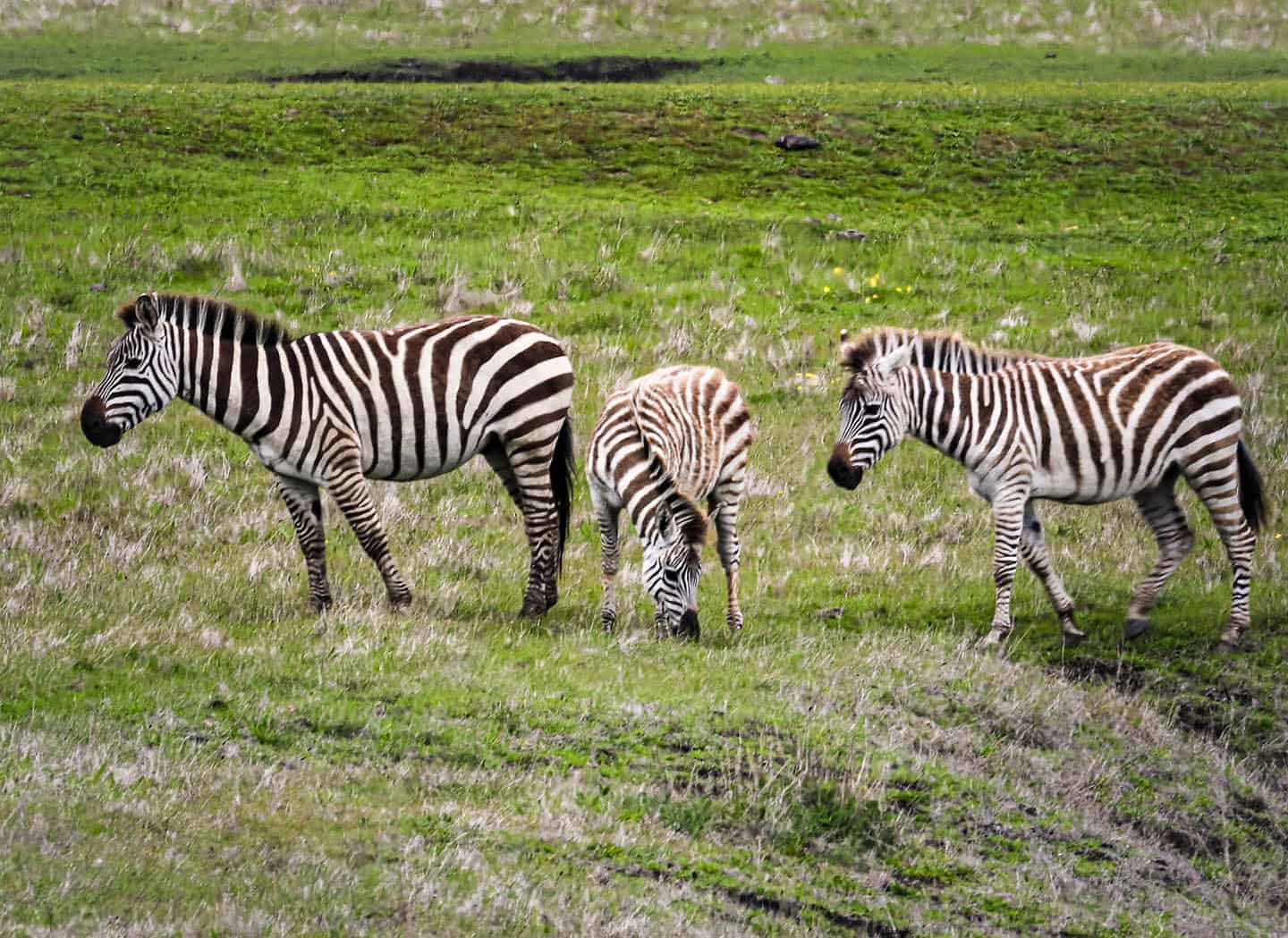 Ready to head to Hearst Castle this spring? The destination opens for spring tours and personal photography use May 11 (reservations are recommended, and can be made up to 60 days in advance). There are plenty of tours to choose from—including private tours, seasonal Twilight tours, Holiday tours and specially designed Accessibility tours—so you can tailor your Hearst Castle experience to your interests. Choose the Hearst Castle experience that thrills you most:
The Grand Rooms Tour centers around the social rooms of Casa Grande—the largest house at Hearst Castle—to experience what it was like to be a guest at Hearst's hilltop retreat. Recommended for first-time visitors, this tour also has the fewest stairs to climb. 

The Upstairs Suites Tour allows you to explore the upper floors of Casa Grande—the formal name for the main house—and ascend its winding staircases to see how media mogul William Randolph Hearst and his esteemed guests lived at the Castle. 

Book the Cottages and Kitchens Tour for a peek at two very different parts of this fascinating historic attraction: some of the most personal rooms of the property and some of its most practical ones, including Hearst's beloved Casa del Mar and the industrial-sized kitchen. 

The Julia Morgan Tour takes an in-depth look at the life and career of this extraordinary woman. View rarely seen areas of Hearst Castle that highlight her gift for design, and photographic displays of architectural drawings, family photos, and personal items that reveal the person she was.

For anyone who is passionate about architecture and interior design, the 75-minute Designing the Dream tour offers a comprehensive itinerary to explore how Hearst's astounding idea was realized. Collaborating for decades with Julia Morgan, the first woman to hold an architect's license in California, Hearst created an environment that is unique in the USA.

The Art of San Simeon Tour is offered seasonally (please look for the return of this tour in the fall). Hearst Castle is the only art museum operated by California State Parks and is accredited by the American Alliance of Museums. In conceiving his San Simeon estate, William Randolph Hearst and architect Julia Morgan created a unique showplace where old and new works of art commingled.

In its heyday, San Simeon was the destination of choice for Hollywood's elite. The Hearst and Hollywood Tour, also coming this fall, delves into how Hearst Castle and pop culture continue to collide. From Hollywood's Golden Age to the new era of international rock stars and computer-generated imagery, Hearst Castle and its charismatic creator have exerted an irresistible magnetism.