Explore Fishing in San Simeon & Ragged Point
With dramatic coastline, mild weather and rugged scenery, San Simeon and Ragged Point offer a beautiful backdrop for your fishing trip. Look for a wide variety of fishing opportunities here, including pier fishing, rock fishing, surf fishing, deep sea fishing and kayak fishing. Yet for all the variety this stretch of coastline has to offer, it remains one of the least crowded locations on Highway 1. It's easy to find yourself the only angler for miles of coastline, whether on the pier, on the beach, or in a kayak. Depending on where you choose to fish, expect to pull in a number of different species. Expect to pull in barred surfperch, rockfish, and lingcod, among others. Plan to pick up bait and tackle at San Simeon Liquors on Pico Avenue in San Simeon. And get ready for success: this can be a wildly abundant area for anglers who know where to look.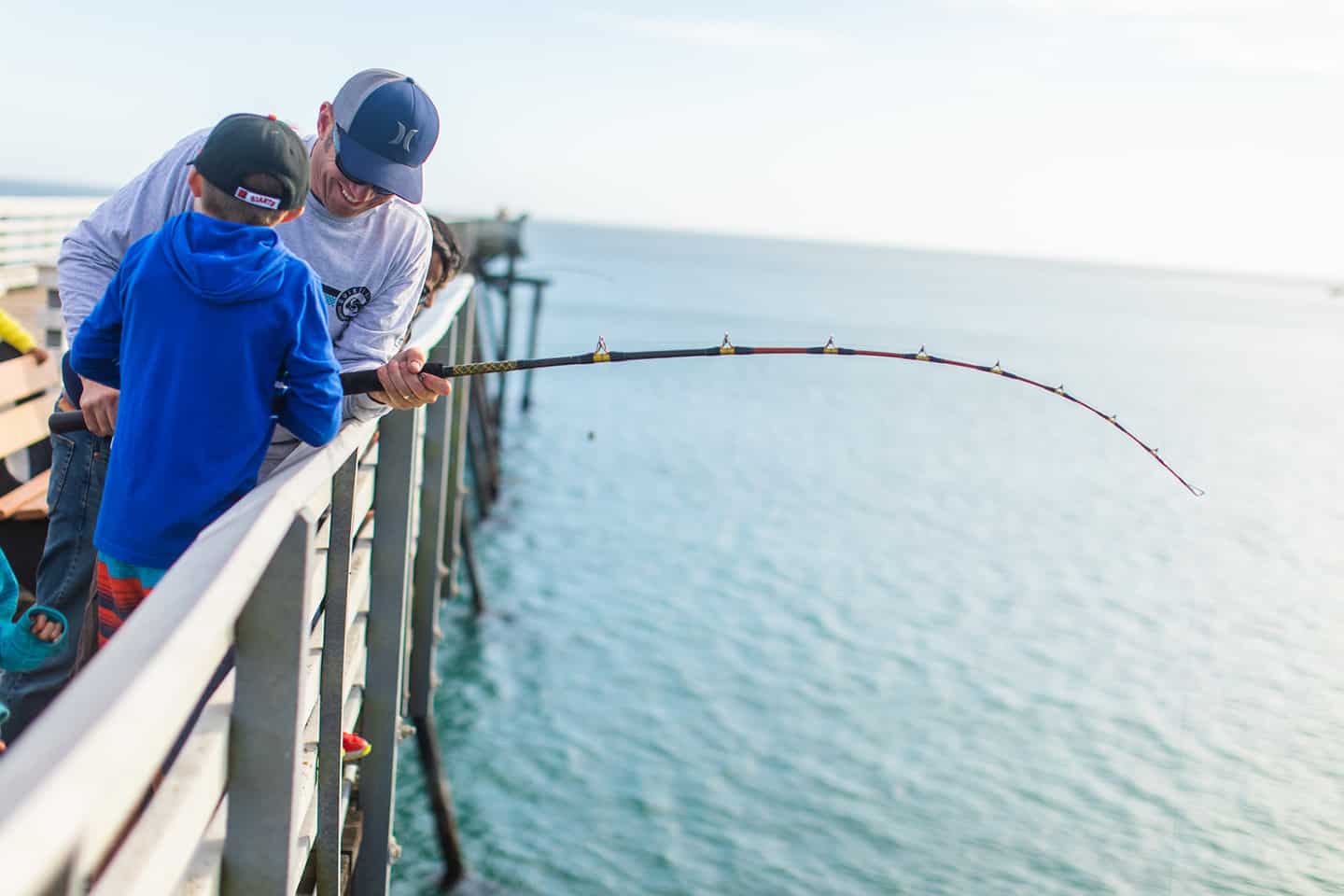 The beauty of fishing on public piers here is the ease of access, as fishing licenses are not required. Bring out your gear, and plan for an easygoing day in this magical setting, within view of Hearst Castle. The San Simeon Pier has a rich history in this former whaling town, and remains a popular place for pier fishing. At 850 feet long and 12 feet wide, it's a small pier over shallow water and a sandy bottom. Kelp grows in and around the pilings, which sustains a number of species in the water beneath the pier. The pier's position in a protected cove also keeps surf to a minimum along this stretch of shoreline. Year-round, you might reel in barred surfperch, white croaker, and calico surfperch. The peak season, however, is generally late spring to fall. Many locals recommend live sand crabs as bait for barred surfperch and calico surfperch. Otherwise, go with bloodworms, mussels, clams and ghost shrimps on your hook.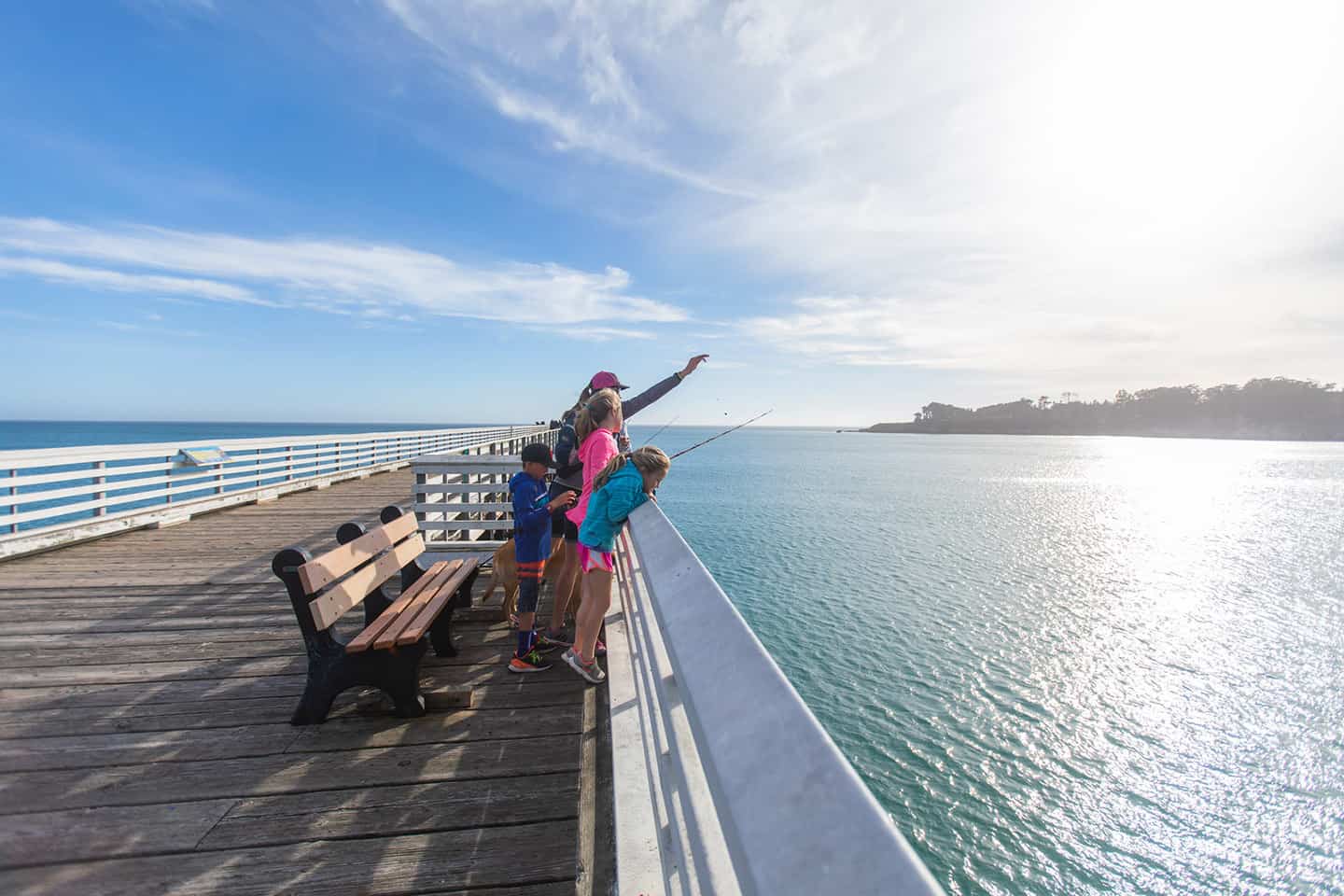 Like most rock fishing spots along Highway 1, San Simeon boasts scenic terrain that makes for a beautiful day of fishing. Boccacio, rock cod, and cabezon have been caught in these waters using sand dabs (which can be caught from the San Simeon Pier). One reliable area lies at the end of San Simeon Cove Trail, through a eucalyptus forest to the water's edge. Another area, the Vista Point south of Piedras Blancas lies directly accessible just off Highway 1 about 4 miles north. And while Point Sierra Nevada Beach is known more for its excellent surf fishing, the point offers a variety of rock outcroppings, too. Travel Highway 1 driving north from Piedras Blancas for 4.5 miles. Park on the west shoulder of the highway, and head southwest, toward Point Sierra Nevada. Continue along the trail to the beach, following it all the way down to the rocky point.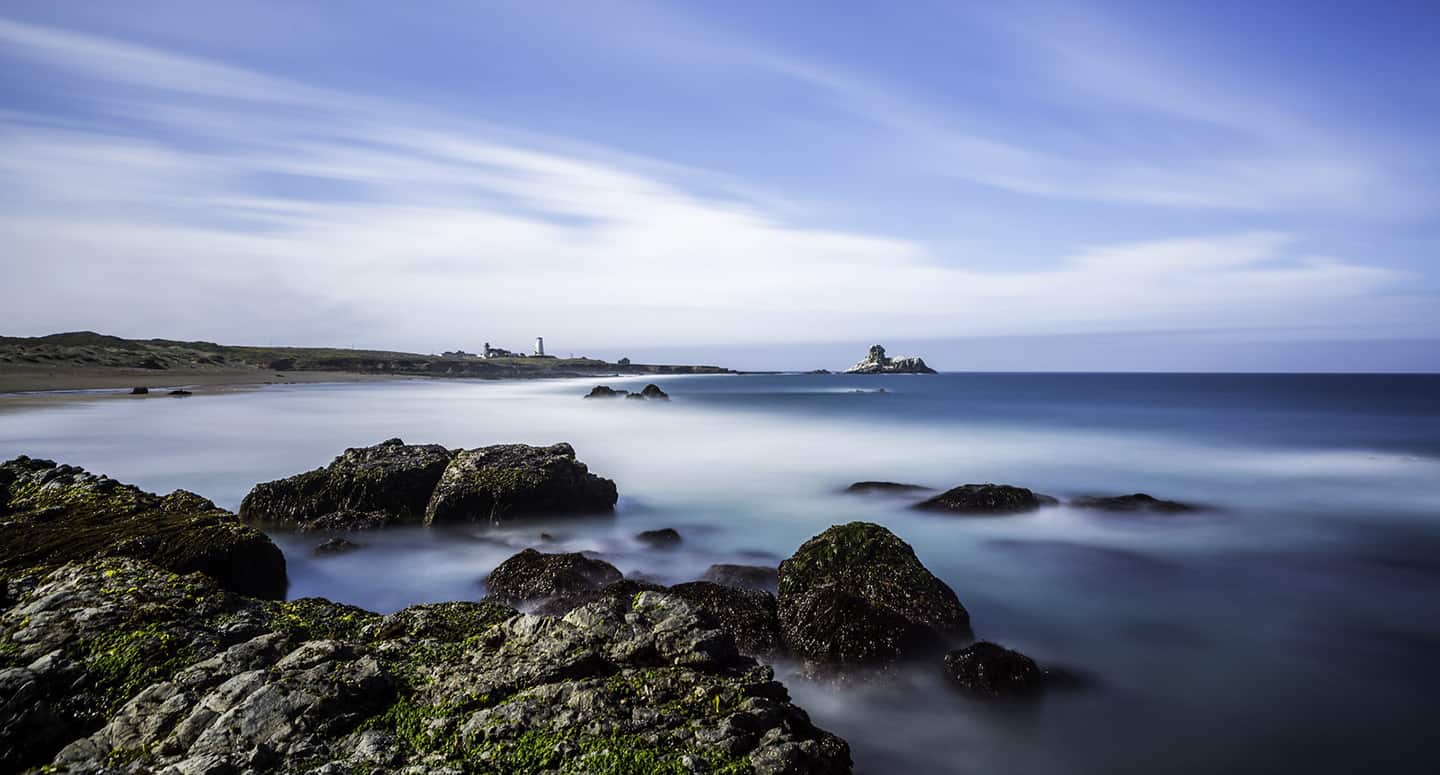 Surf Fishing San Simeon & Ragged Point
San Simeon and Ragged Point offer a wide array of locations and conditions for surf fishing. But one quality remains the same in each of these: the scenery is unmatched.
Check out William Randolph Hearst Memorial Beach, where San Simeon Creek enters the Pacific Ocean. This is one of the best locations for fishing the steelhead trout that pass through from their freshwater phase to their saltwater phase. (Steelhead, much like their salmon cousins, are born in freshwater, then spend years in the ocean's saltwater. Eventually, they swim upstream in freshwater to return to their birthplace for spawning.) This generally happens in fall, as steelhead pass through hoping to be flushed out to sea by heavy winter rains. Adult steelhead can reach 2 feet in length, but don't expect to put any fish on the grill. By California regulations, fishing for steelhead is strictly catch-and-release.
Other great surf fishing points include Pico Creek at the north side of the town of San Simeon. Find beach access via the Pico Avenue parking lot cul-de-sac, which gives access to significant coastline adjacent to the hotels in town. At San Simeon Cove, find calm waters and minimal wind along the beach both north and south of the San Simeon Pier. The Point Sierra Nevada southern trailhead gives access to quiet, uncrowded Arroyo De Laguna Beach, accessible from a small turnout off Highway 1. Further north, surf fish Arroyo Del Corral Beach, reachable from the old Piedras Blancas Motel site. (Just be careful, as the beach can sometimes be covered in elephant seals!) Also near Piedras Blancas, the Boucher trailhead offers access to the beach just north of the lighthouse — another often overlooked spot. And just south of Ragged Point, San Carpoforo Creek meets the Pacific where steelhead trout pass through to the ocean. Once again, this happens only in years with substantial rain; watch for steelhead to flow through during a very wet fall and early winter.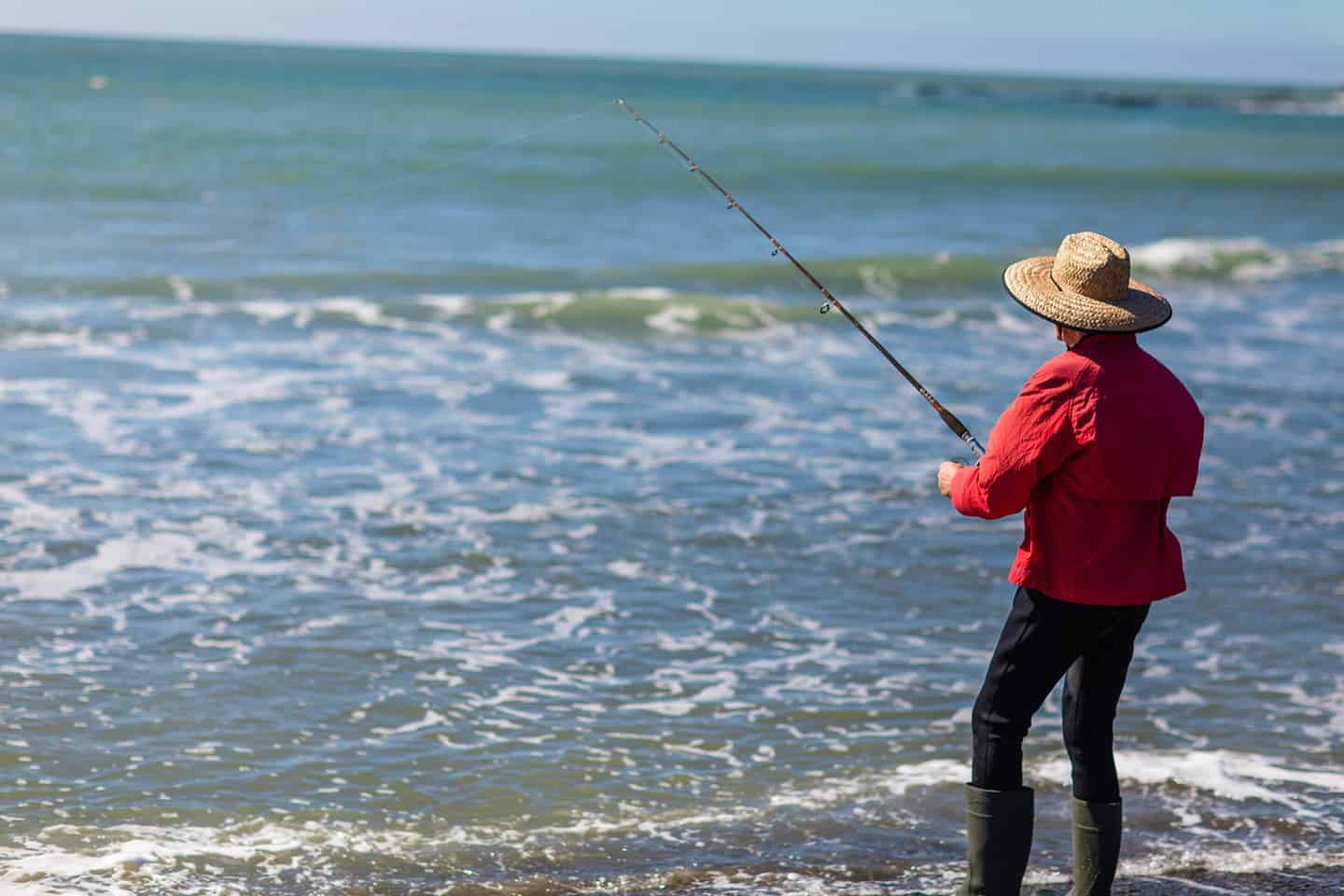 Deep Sea Fishing San Simeon & Ragged Point
If you have your own watercraft, you'll definitely want to explore options for deep sea fishing off the shore of San SImeon and Ragged Point. Look for Calico Bass, Lobster, Halibut, White Seabass, Pacific Barracuda, Rainbow Trout, Steelhead and Yellowfin Tuna. The best place to launch for San Simeon deep sea fishing is via the Morro Bay public boat ramp at the south end of the Embarcadero. Launching from here is free, but note that parking a vessel or vehicle is not. Even if you don't own a boat, thanks to the services of two sportfishing outfits, you can experience deep sea fishing here, too. Charter a boat or book a fishing tour at Virg's Landing or Patriot Sportfishing, based out of Morro Bay. These businesses have been deep sea fishing along the California coast for many years, and have all the local knowledge you'll need. They also sell fishing licenses, tackle, and bait. Look for tours that offer rockcod, albacore, and salmon fishing when in season.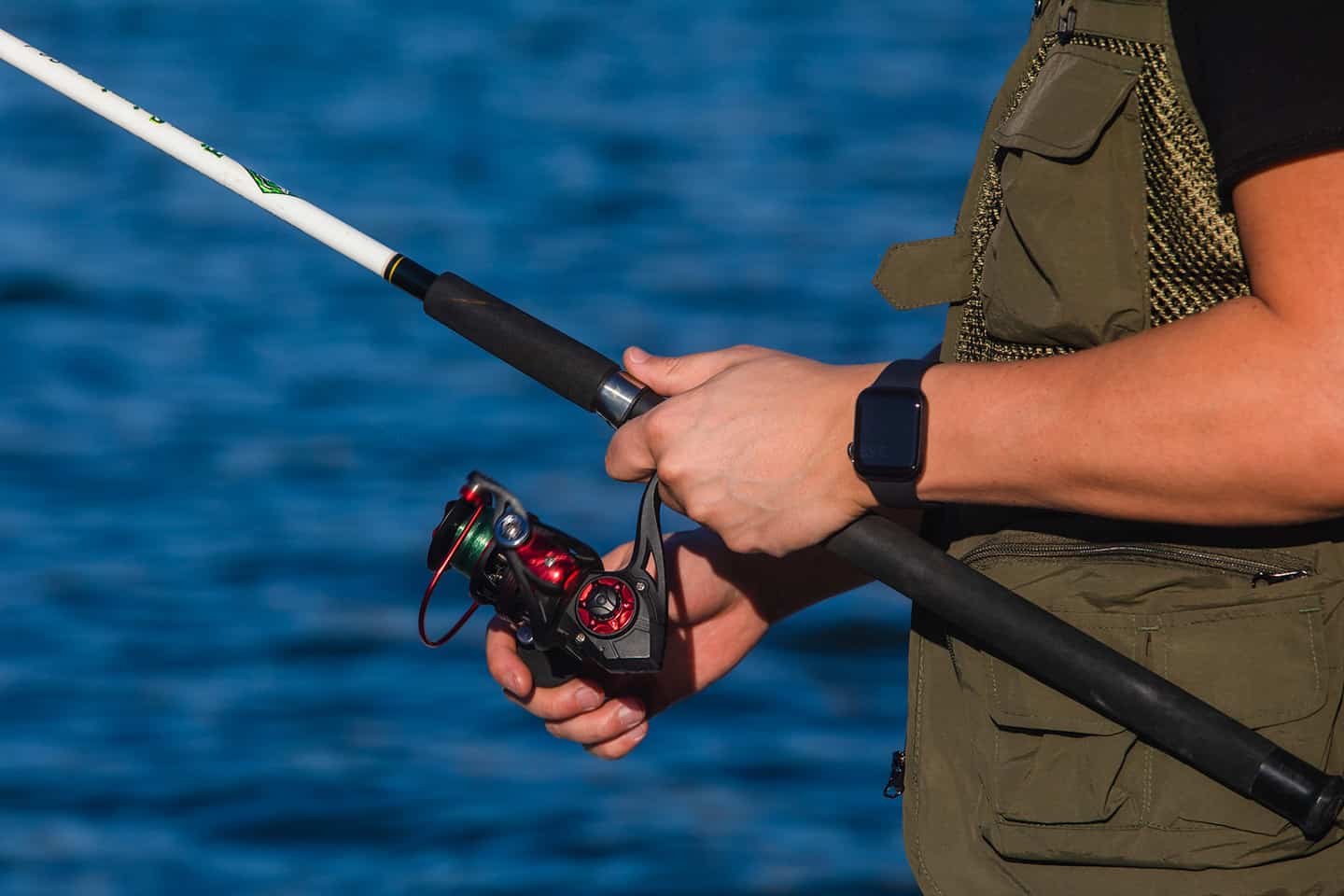 Kayak fishing San Simeon and Ragged Point
Thanks to the low surf and calm waters of San Simeon Cove, this area provides a comfortable place for kayak fishing. It's also a simple and easy launch site, with the sand just steps away from the parking lot.
Arroyo Laguna Beach is often recognized for its favorable kiteboarding and windsurfing conditions, but it's equally popular with kayak anglers. Big lingcod and vermillion rockfish rule the waters here, and the beach is an easy, sandy launch. Again, though, be aware that these beaches are the migratory home of elephant seals at times throughout the year. The beach is actually closed from mid-December through the end of April, while elephant seals visit. But that doesn't mean you can't go in the water: all water activities are still allowed so long as you don't disturb the seals. To get to Arroyo Laguna Beach, find parking just north of Oak Knoll Creek in a little pullover on the west side of Highway 1.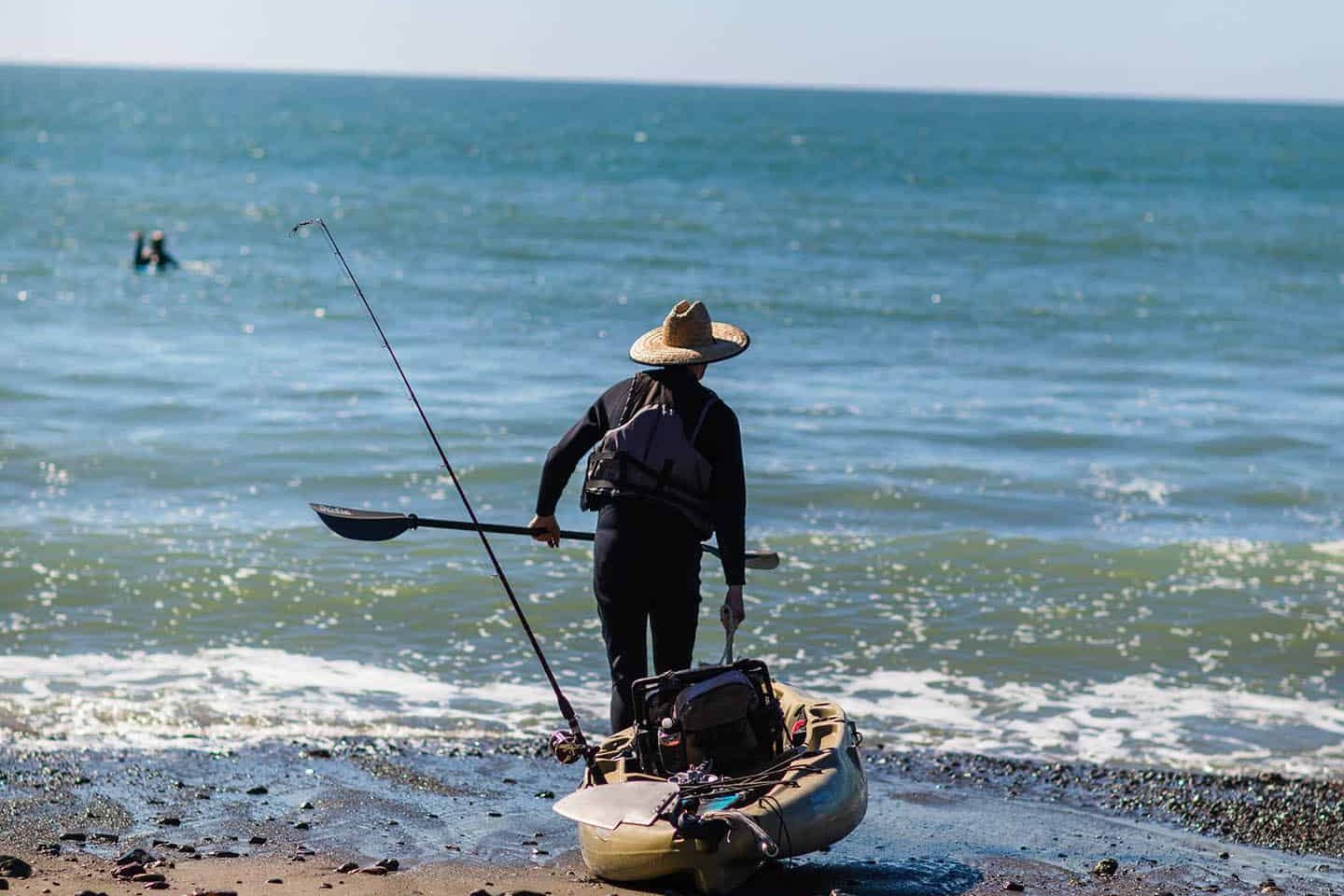 Tide Times for Highway 1
Friday, Sep 22, 2023
| Tide | Time (PST/PDT) | Height |
| --- | --- | --- |
| High Tide | 3:23 PM | 5.14 ft |
| Low Tide | 11:51 PM | 0.37 ft |
Tides measured at Port San Luis Harbor. Data provided by
noaa.gov.