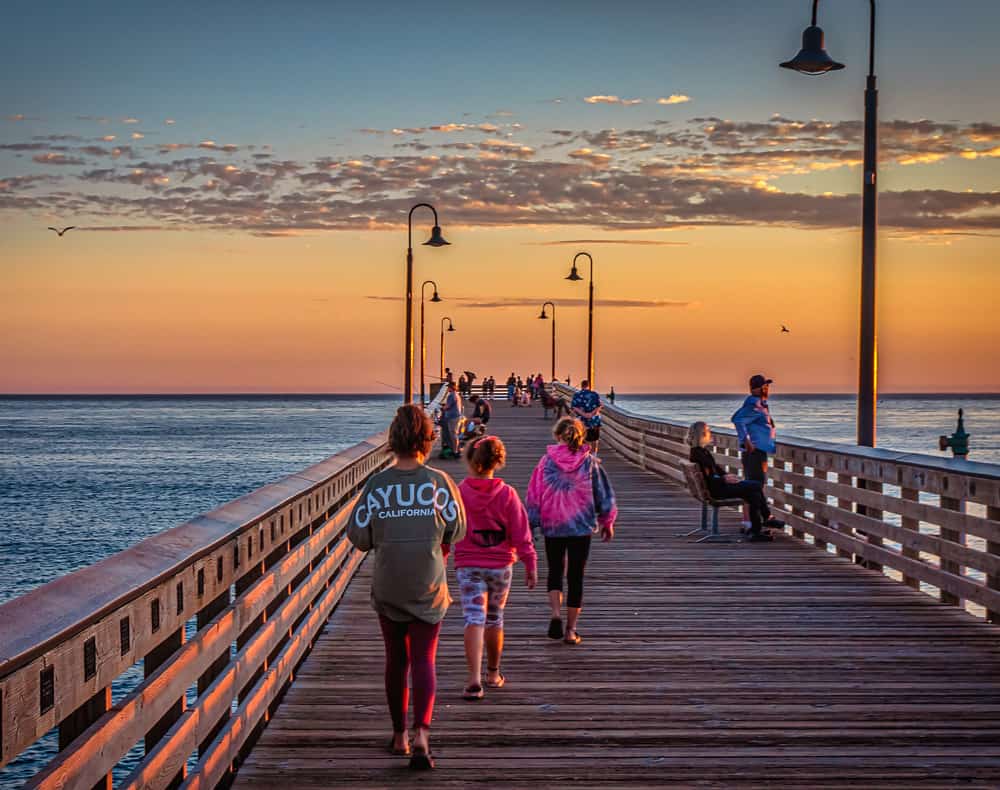 The Highway 1 Discovery Route is an unforgettable road trip following more than 100 miles of shoreline in San Luis Obispo County on California's Central Coast. It's a great place to take a scenic drive, but to really experience the magic there, you'll want to get out of your car. Expect elephant seals and monarch butterfly preserves, white sandy beaches and wineries, a world-famous castle, and some of the freshest food in the state. Along the way, you'll be met with views so stunning you'll find yourself gasping out loud.
To help you make the most of your time there, these are the best things to do along California's Highway 1 Discovery Route.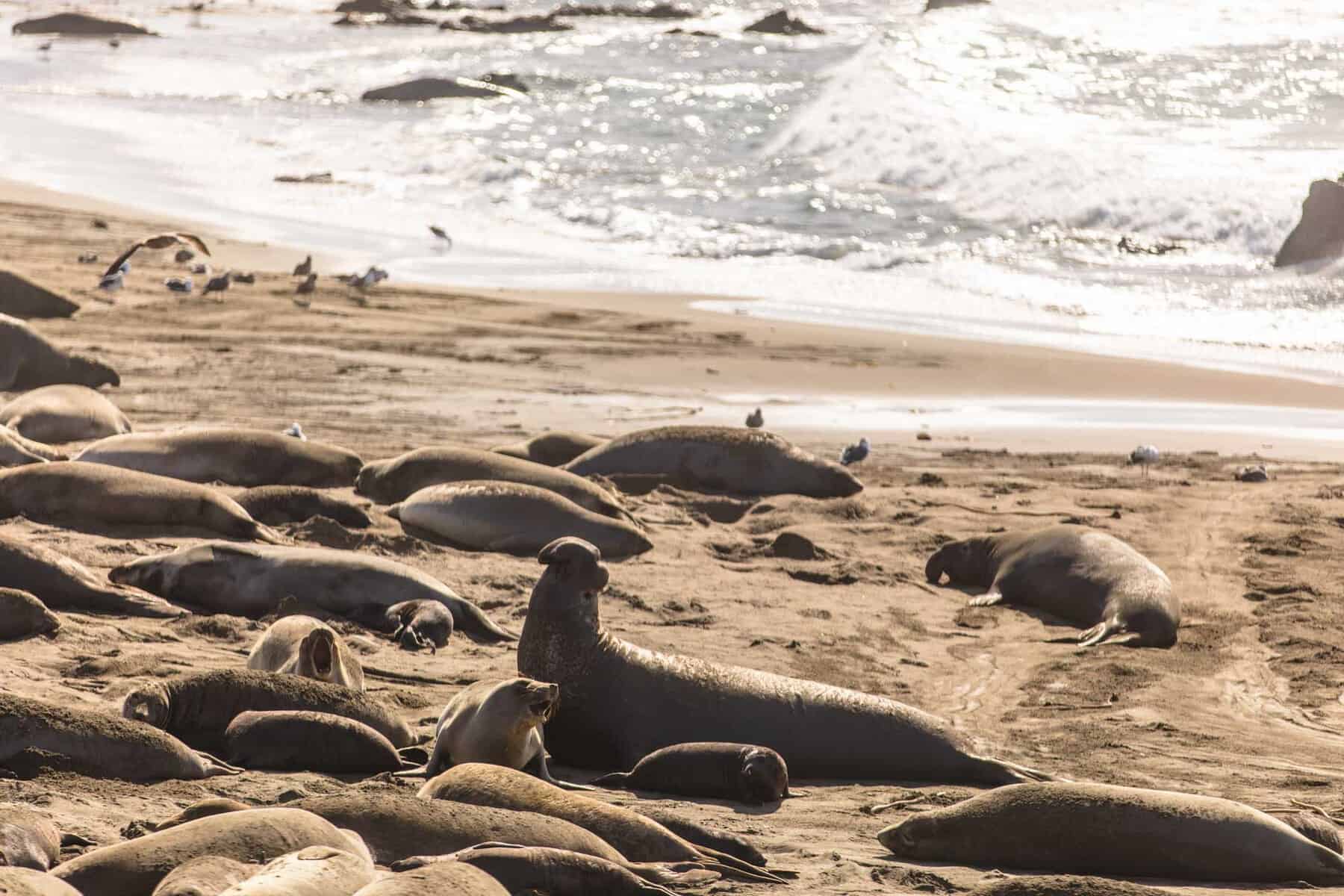 #1 Visit the Piedras Blancas Elephant Seal Rookery
It won't cost you a dime to visit one of the most unique spots along the Highway 1 Discovery Route. The Piedras Blancas Elephant Seal Rookery in San Simeon is home to more than 25,000 elephant seals; although you'll never see them at the beach all at once, it is possible to find up to 17,000 of the massive creatures basking in the sun. There's plenty of free parking and a flat, wheelchair-accessible path above the beach to observe the seals. The marine mammals are on the beach year-round, cycling through stages like mating, giving birth, and molting—so it's worth coming back each time you're lucky enough to be in the area.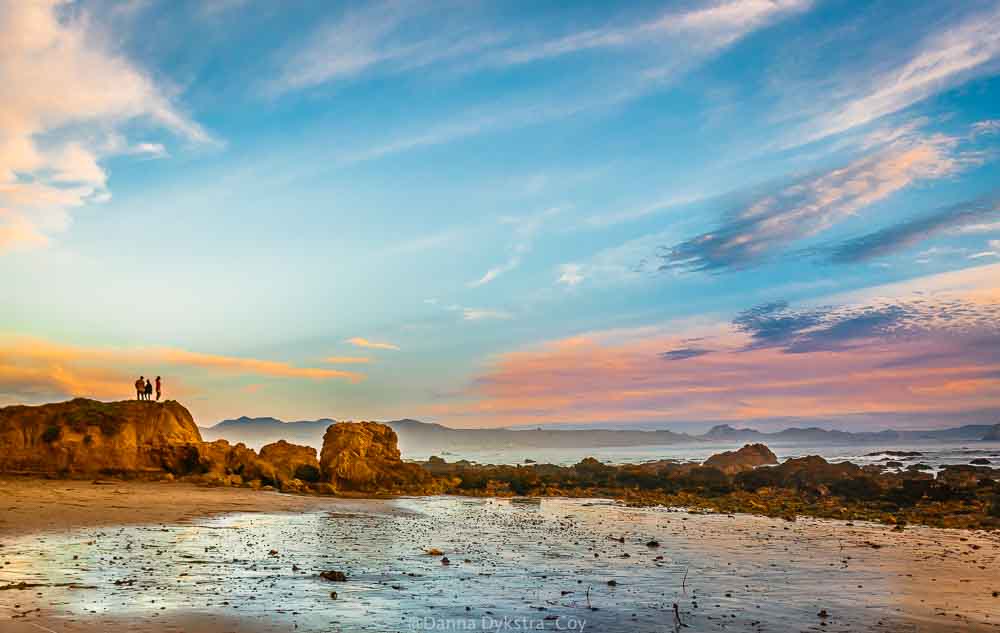 #2 Relax at the Beach
The best San Luis Obispo County beaches are not only beautiful, they're rarely overcrowded. Avila Beach in San Luis Bay is flanked by tall bluffs and breaks to temper the wind, generally resulting in temperatures warmer than what you'd experience on the rest of the Central Coast. The beach itself features white sand and piers for strolling, whale watching, and fishing, while San Luis Bay's small town square is full of boutiques and restaurants to explore.
Meanwhile, Moonstone Beach in Cambria is rugged and renowned for its tide pools. Due to the smooth colorful stones that wash up on the sand, it's one of the best places in the area for beachcombing. Also not to be missed is Cayucos State Beach, located right in the heart of the sleepy town of Cayucos. It's a popular place for swimming, surfing, and fishing off the pier. There's also a playground located right on the sand for families.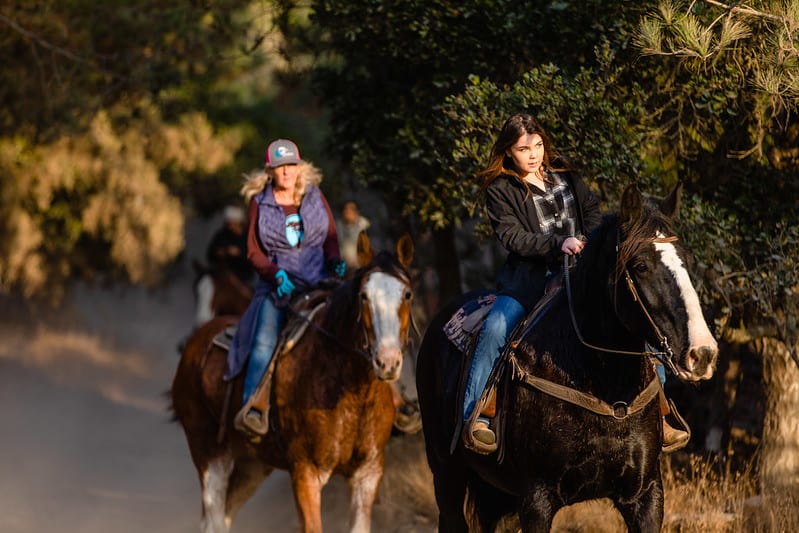 #3
Ride a Clydesdale Horse at Covell Ranch
Located above the seaside village of Cambria, Covell Ranch is one of the most picturesque places along the Highway 1 Discovery Route. The property features 2,000 unspoiled acres of rolling hills, cattle herds, roaming Clydesdale horses, and, when you get high enough, sweeping views of the Pacific Ocean. Although you can book vehicle tours of the property, the best way to soak in the magic is atop a Clydesdale. These well-trained giants give rides gentle enough for beginners, but the trail is unique enough to appeal to experienced riders, too. Be sure to bring your camera for all the incredible photo opportunities along the way.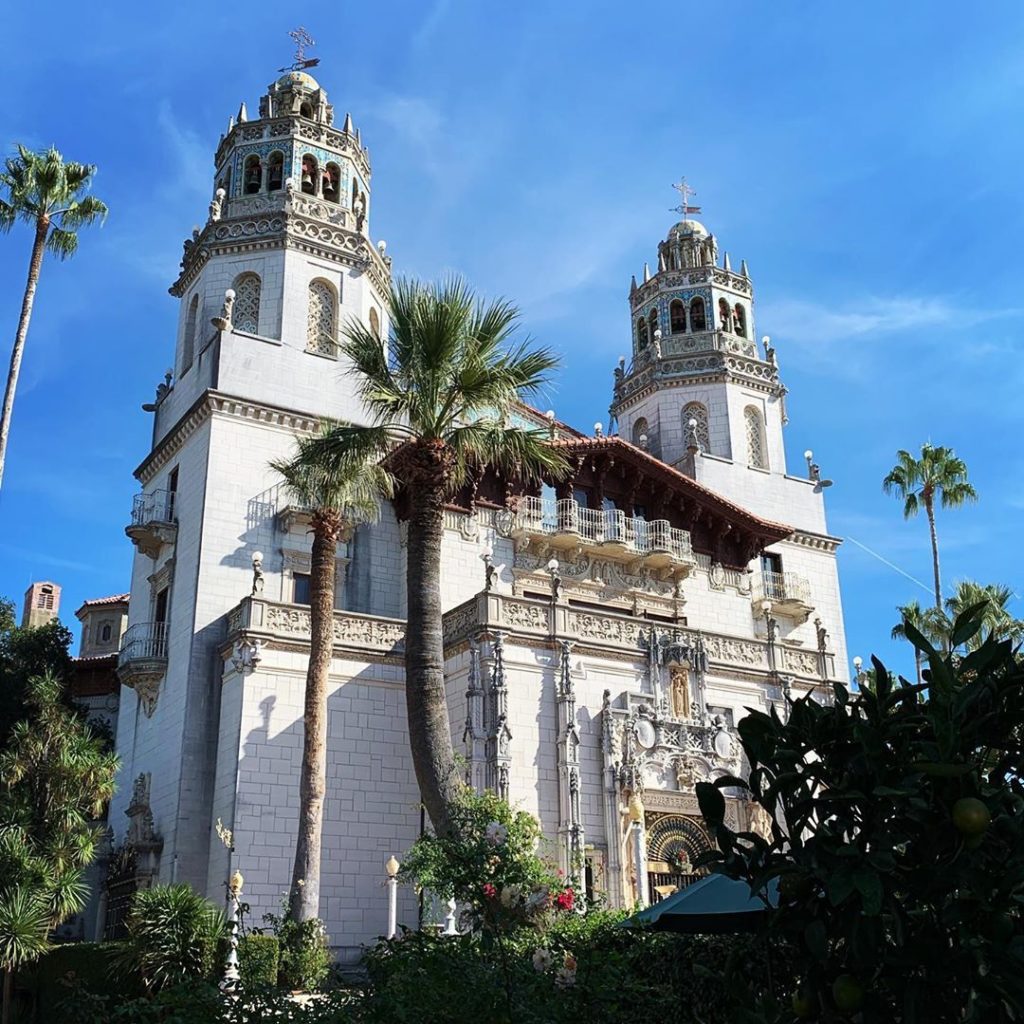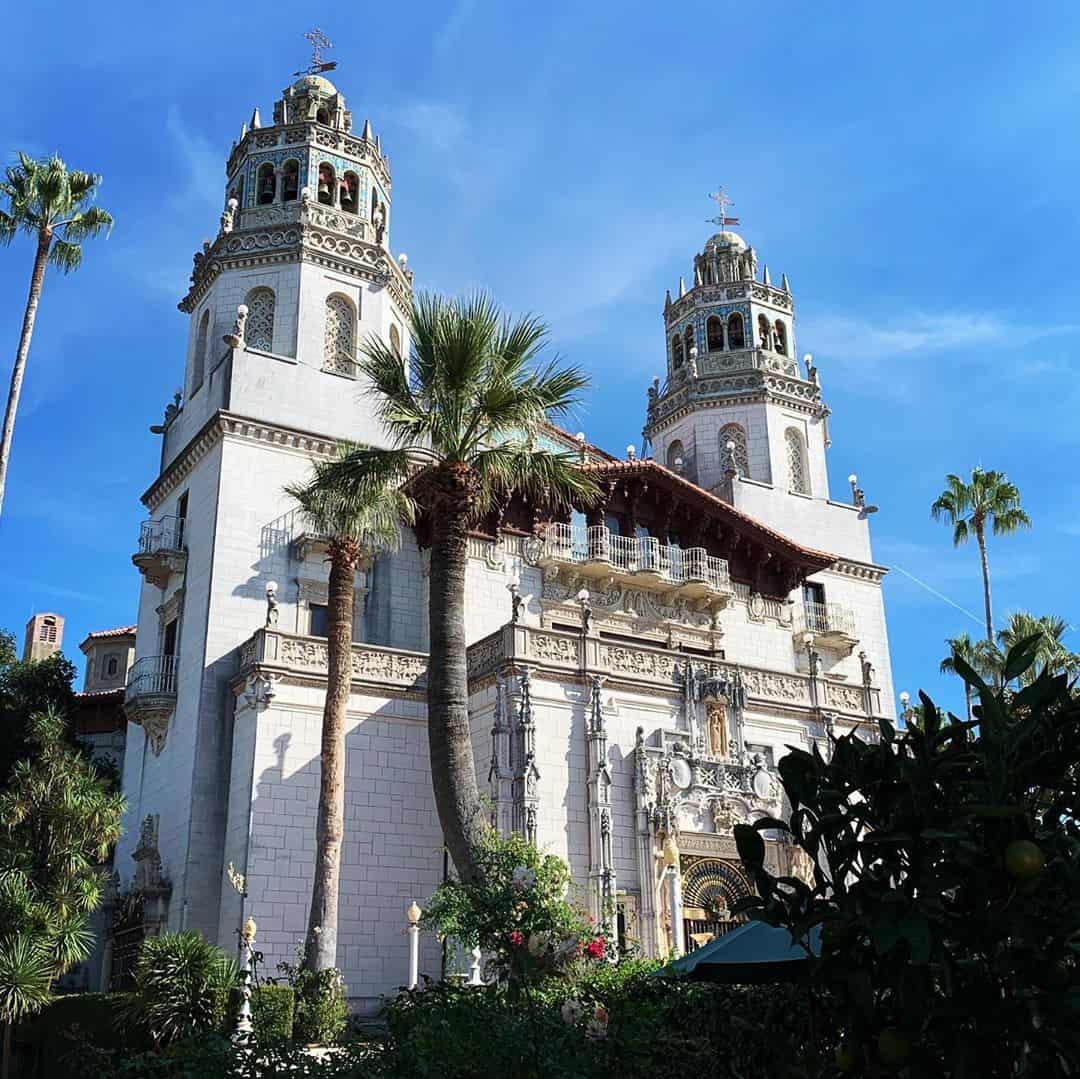 #4 Explore Hearst Castle
Hearst Castle is the best-known landmark on the Highway 1 Discovery Route. Once the residence of newspaper publisher William Randolph Hearst, the estate is now a California State Park with 127 acres of gardens, lavish swimming pools, and sculpted walkways. The real showstopper here, however, is the opulent Moorish-style mansion featuring 167 rooms filled with stunning art and antique furnishings. The castle is perched on top of a bluff with jaw-dropping views of the California coast. Tours can be booked up to 60 days in advance. Be sure to allow two to three hours to make the most of your visit.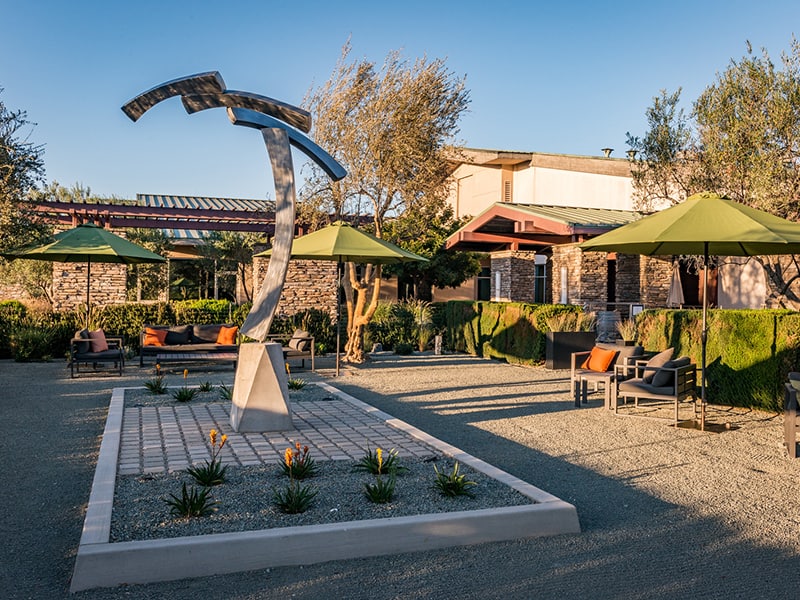 #5 Sip Local Wine in Edna Valley
There are wineries dotted all along the Highway 1 Discovery Route, but for a full day of wine tasting, you can't go wrong basing yourself in Edna Valley. This American Viticultural Area has a winemaking tradition dating back to the 1800s, and is home to some of the oldest vineyards on the Central Coast. The area is particularly renowned for its pinot noirs and chardonnays, but you'll find plenty of other varieties, including a growing number of wonderful syrahs and viogniers. Standout wineries in the area include Clairborne and Churchill Winery (known for their dry white wine) and Biddle Ranch Vineyard (try one of their outstanding pinots). When it's time for lunch, head over to Sextant Wines, located at the historic Old Edna townsite. The wine is superb and there's a deli on-site offering fresh gourmet sandwiches and salads.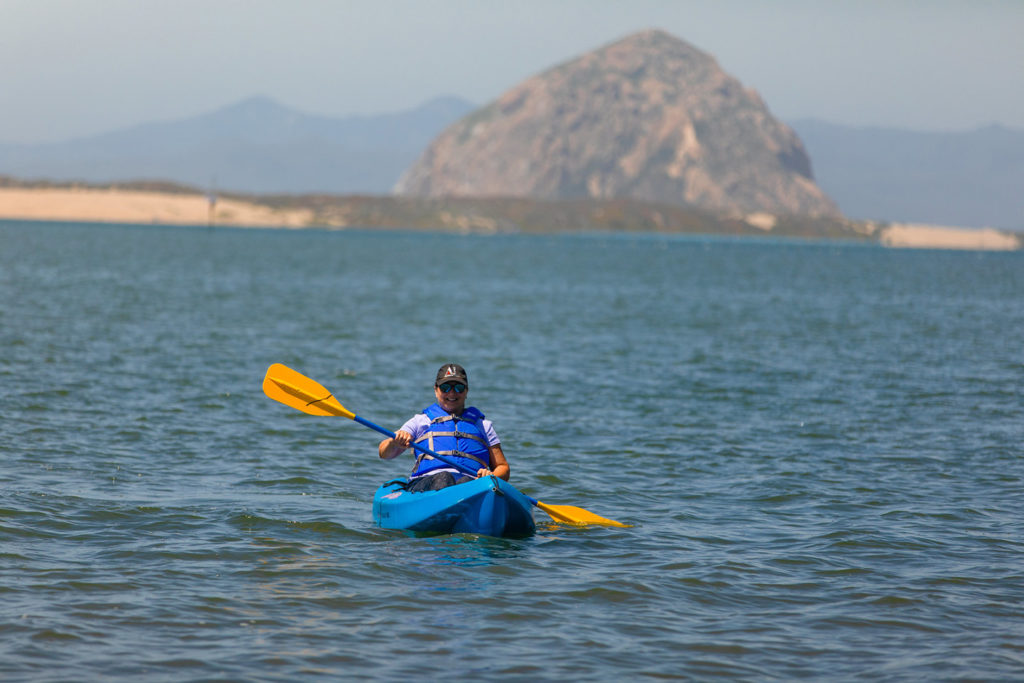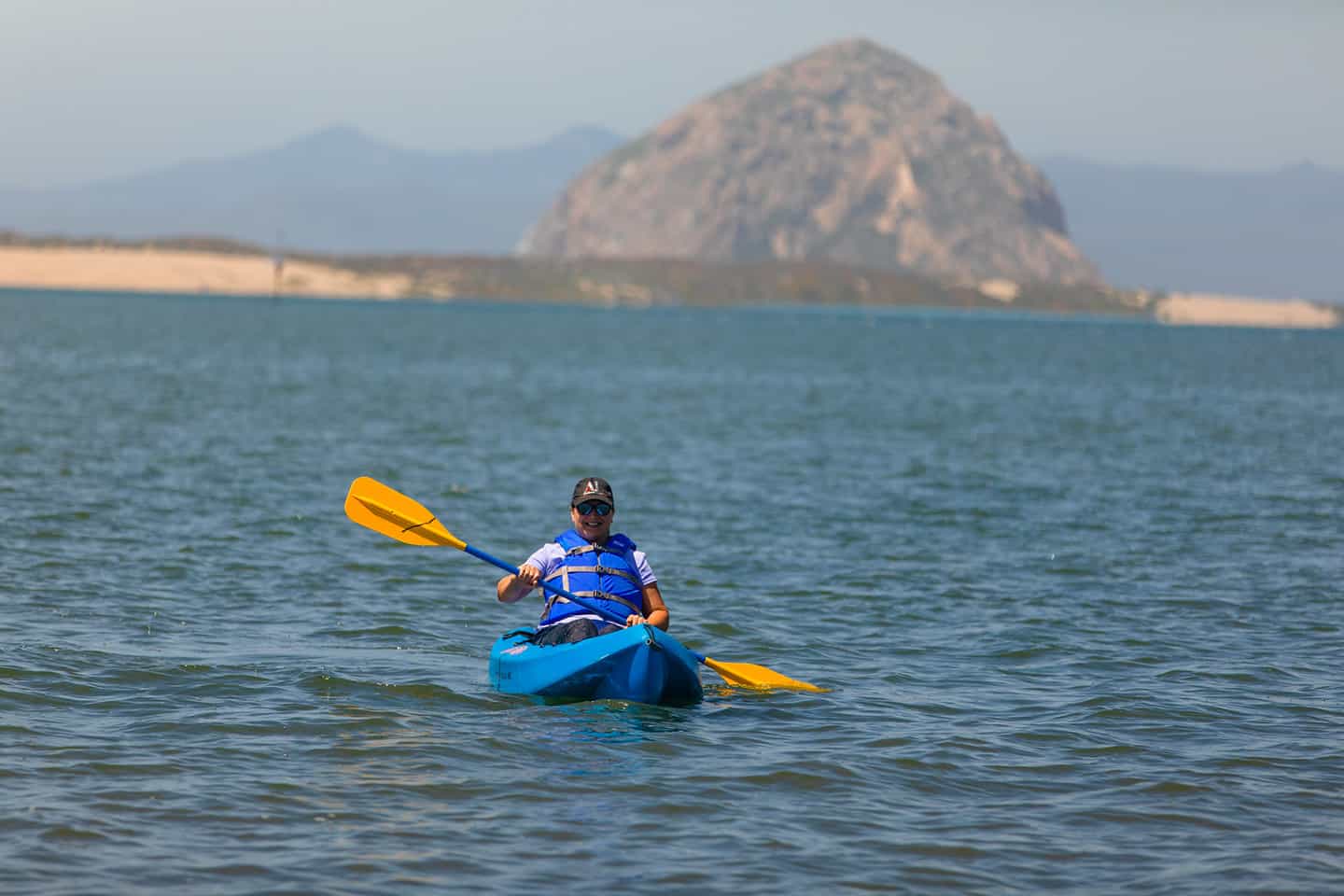 #6 Kayak Morro Bay
In Morro Bay, an ancient volcanic plug rises 576 feet from the placid blue waters to remind us that we are but a tiny part of the natural world. The best place to view the geographical formation, called Morro Rock, is via kayak. You'll want to paddle slowly so you can get close enough to view the sea otters, seals, and over two dozen species of endangered birds without disturbing them. Kayaks can be rented from Central Coast Kayaks. If you've never been to the area before, be sure to sign up for one of their guided tours, as the knowledgeable guides know all the best places to spot wildlife.
Afterwards, check out Morro Bay Oyster Company or Grassy Bar Oyster Company, Morro Bay's two working oyster farms. Watching the harvest is a unique experience.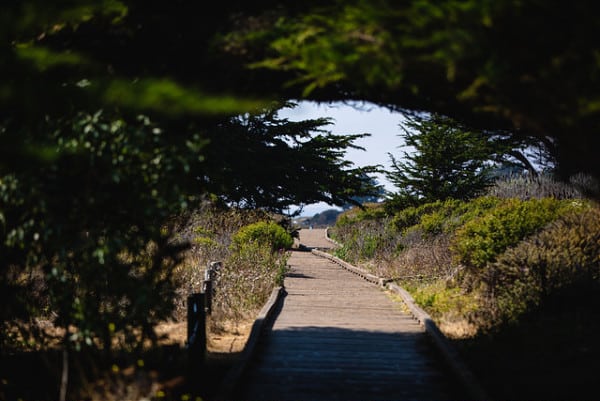 #7 Hit the Trails
The hiking trails along the Highway 1 Discovery Route are saturated with wildlife, unique fauna, and breathtaking views. The Bob Jones City to the Sea Bike Trail is just over 5 miles of smooth pavement suitable for strollers, bicycles, wheelchair users, or pedestrians. The path is lined with trees and at the end, you can reward yourself with a stroll along Avila Beach. This popular trail can get crowded at times, but at 6 feet wide, there's still plenty of room for everybody.
In Cambria, the Fiscalini Ranch Preserve features hiking trails that wind through forests groves, a monarch butterfly preserve, stunning bluffs, and more than a mile of shoreline. To make the experience even more special, book a nature bathing experience or outdoor yoga class with local Tula Yoga while you're there. If you're looking for a quick stroll, the Moonstone Beach boardwalk in Cambria features a mile-long, wheelchair-accessible boardwalk with gorgeous views of the water.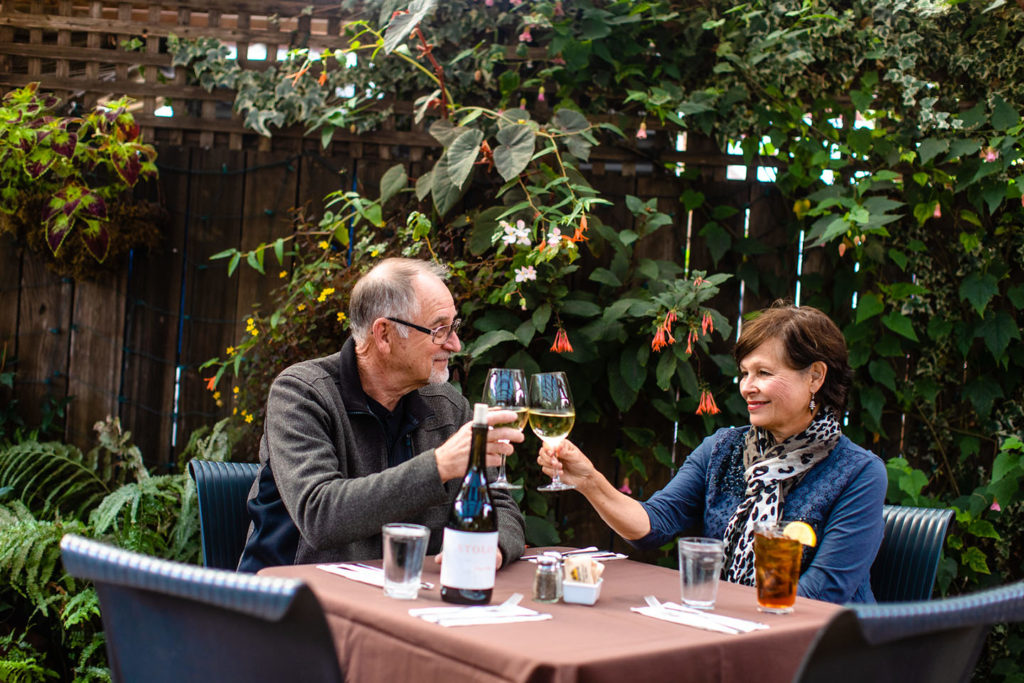 #8 Eat Fresh Seafood and Farm-to-Table Fare
The Central Coast is as famous for its farms as it is for its seafood, so meals here are naturally as fresh as they come. Although there is no shortage of fine restaurants, highlights include Robin's Restaurant, set in a historic adobe home in Cambria and featuring a courtyard full of lush plants and twinkling lights. The menu features local fare influenced by cuisine from countries like Vietnam, India, and Mexico. For a casual meal, don't miss the hearty portions and craft cocktails at Mersea's Restaurant, located at the end of Avila Beach's pier. Or, check out Hidden Kitchen in Cayucos, which has a patio overlooking the beach and some of the best smoothies and tacos in California.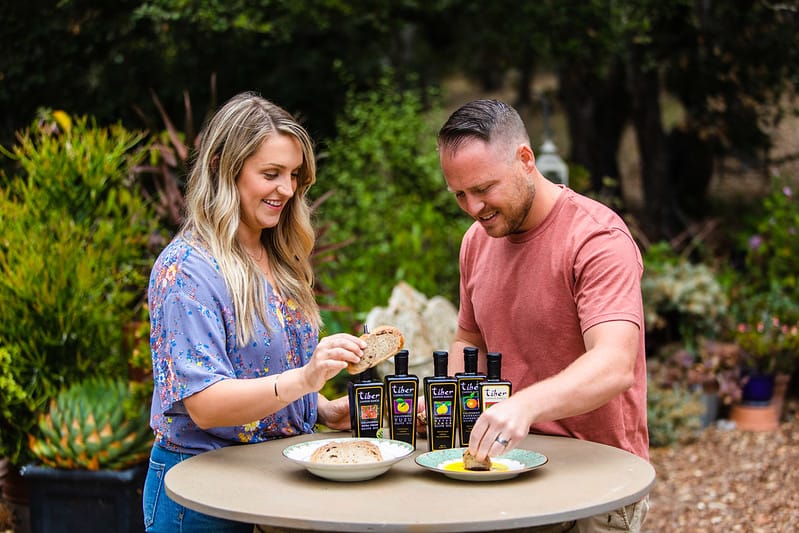 #9 Taste California Olive Oil
The Highway 1 Discovery Route is sprinkled with lovely olive groves. They're pretty to look at, but more importantly, they produce some of the finest olive oil in the world. Standout tasting rooms in the San Louis Obispo area include the beautiful 50-acre Tiber Canyon Ranch, downtown's We Olive, and the lovely Olea Farm in nearby Templeton. Some tasting rooms require appointments, so be sure to check their websites in advance of your visit.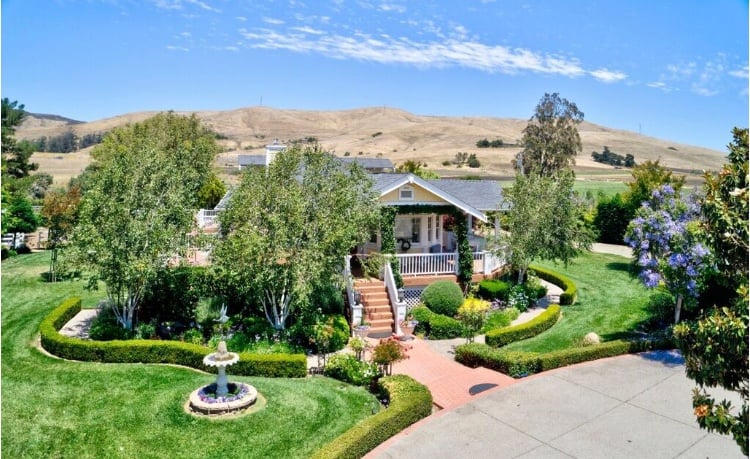 #10 Stay the Night, or Even Longer, in a Boutique Hotel
If it weren't already obvious, the Highway 1 Discovery Route warrants more than a day trip. Luckily the lodging options are as incredible as the destination itself. Nestled among vegetable gardens and fruit trees, the Bees Knees Fruit Farm in San Luis Obispo is a farmhouse that combines a gourmet kitchen and modern amenities with luxurious furnishings and antique décor. Also in San Luis Obispo is Sycamore Mineral Springs Resort and Spa, where each room and suite features a private mineral water hot tub. The Bob Jones Trail is just steps away, and rental bikes are available should you want to peddle to Avila Beach. Near Moonstone Beach in Cambria, Oceanpoint Ranch has transformed a classic bungalow-style motel into a trendy getaway with chic amenities like clawfoot tubs, wood-burning fireplaces, and ranch-style décor.
Read the full article from TripSavvy.