Highway 1 just so happens to be one of planet Earth's most incredible destinations. This Earth Day, why not celebrate this natural wonder with an eco-conscious road trip along the coast? The worldwide holiday—which takes place each year on April 22—is all about raising awareness surrounding important environmental issues as well as taking action to protect the planet (after all, there is no "Planet B"). This Earth Day, discover Highway 1, a shining beacon of conservation and biodiversity. From wildlife viewing to breathtaking hikes, our incredible Highway 1 weekend itinerary is chock full of ways to travel for good along our blissful slice of California coastline. Enjoy cultural sights, beach cleanup activities and educational outdoor fun—all while celebrating our one and only Earth!
1. Be a Stewardship Traveler
Travel Highway 1 as a Stewardship Traveler. Your sustainable travel choices help to minimize environmental impact, one road trip at a time. Minimize waste by bringing along reusable water bottles, utensils and containers for food. You'll also find plenty of restaurants offering recyclable and compostable options. Heading outside for a hike or beach day? Pack a trash bag to collect any waste you find along your travels or participate in a beach cleanup. Conserving energy is another important step to traveling sustainably. Carpool with friends and be sure to turn off the car engine when stopped. We have plenty of roadside accommodations for electric and hybrid vehicles and the Amtrak train conveniently stops all along the coast. Better yet—rent a bicycle while you're here! Finally, support Highway 1's many eco-friendly businesses along your journey. There's many great shops, restaurants, and stays to choose from. By making these small sustainable choices, you can enjoy an epic Highway 1 road trip while preserving the scenery for future generations to come. It's a win-win!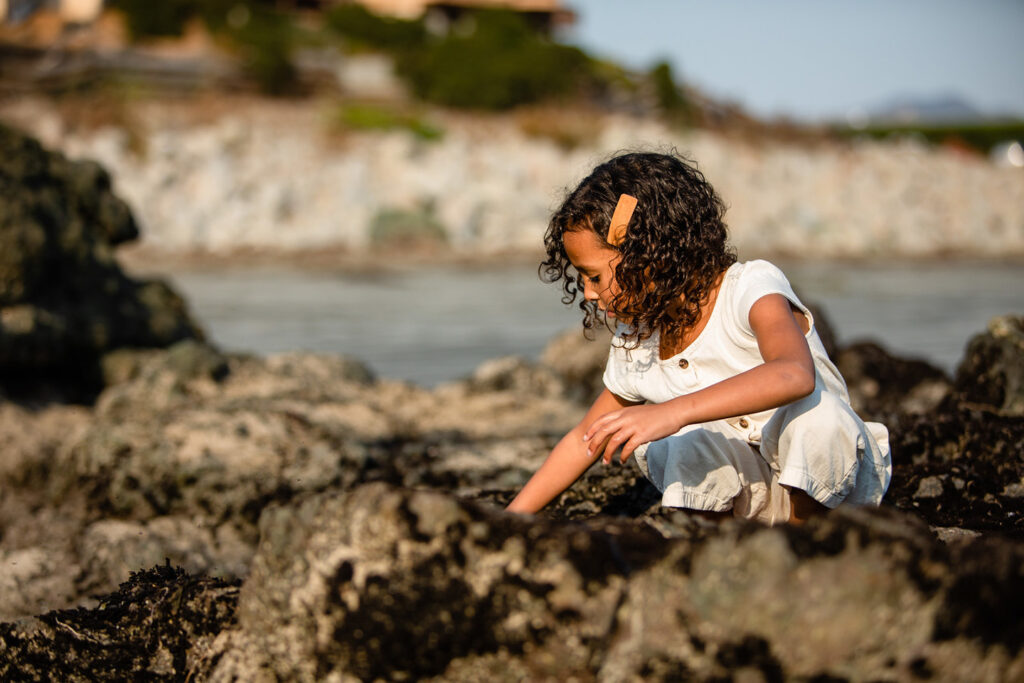 Show some love to our local wildlife. This Earth Day, celebrate natural ecosystems thriving all along Highway 1. A good place to start on your coastal safari? The Piedras Blancas Elephant Seal Rookery in San Simeon, home to thousands of majestic elephant seals. Visitors can witness these giants in person and learn all about their biology and conservation. The best part? This excursion is free and open to the public, a great way for everyone in your family to stretch their legs and learn. The nearby Coastal Discovery Center also offers a range of educational exhibits and programs that explore healthy marine environments, from tide pools to kelp forests. But wait, there's more! Highway 1 is home to a wide array of surprising critters. From fluttering wings at the Monarch Butterfly Grove to soaring seabirds at Oso Flaco Lake in Nipomo, keep your eyes peeled at all times. Otters, whales, dolphins, deer and even zebras can be found along our unique coastline. We think you'll agree that these habitats are well worth fighting for.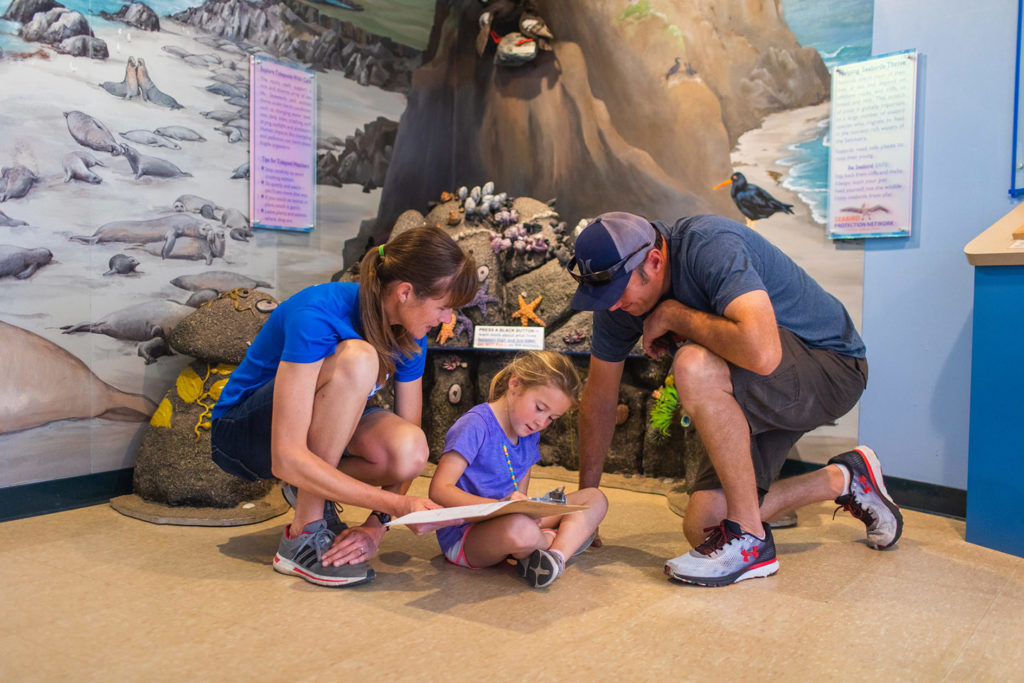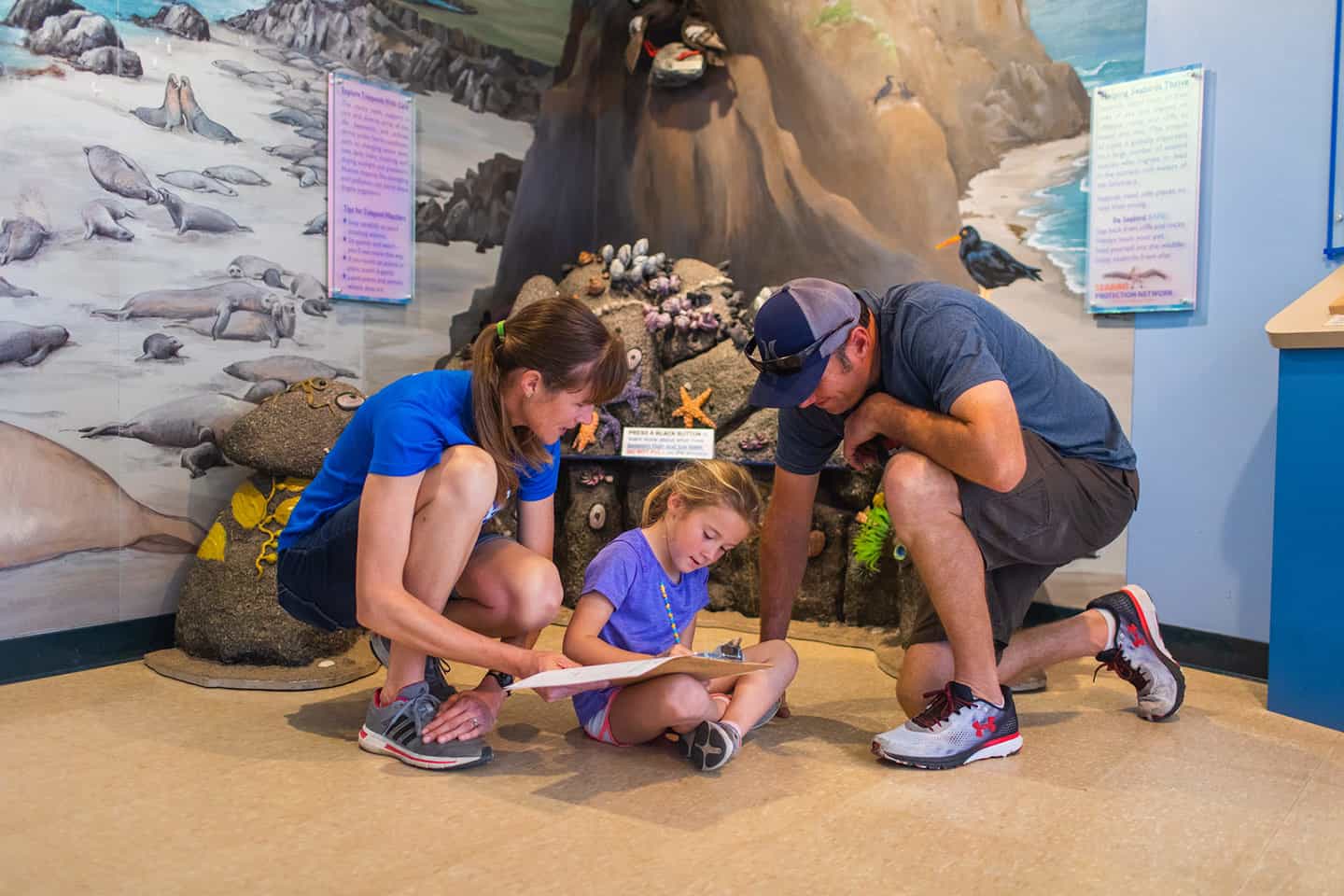 "Local" just tastes better! Of all the ways to celebrate Earth Day along Highway 1, enjoying the famous food and wine might be the most fun. Toast to Mother Earth and enjoy a farm-fresh lunch and wine tasting at Hearst Ranch Winery, situated on the breathtaking San Simeon coast. More ocean views await at Blue Moon Over Avila, a popular culinary destination with a French twist in mind. For a historic meal amidst the waves, the Sea Chest Oyster Bar and Restaurant in Cambria cannot be beat. Of course, you can also grab a locally sourced beer and a bite at Baywood's Beerwood, a community hangout with a casual feel. Want to clink glasses knowing you're doing a barrel of good for Highway 1's four-legged friends? Over Earth Day weekend, the local Wine4Paws event invites visitors to check out dozens of wine, cider and olive oil producers in support of cats and dogs in need. Oh, and be sure to start each day with local coffee. Family-owned roasters like Oceano's Deltina Coffee are ready to brew you the perfect cup. With all this deliciousness in store, need we say more?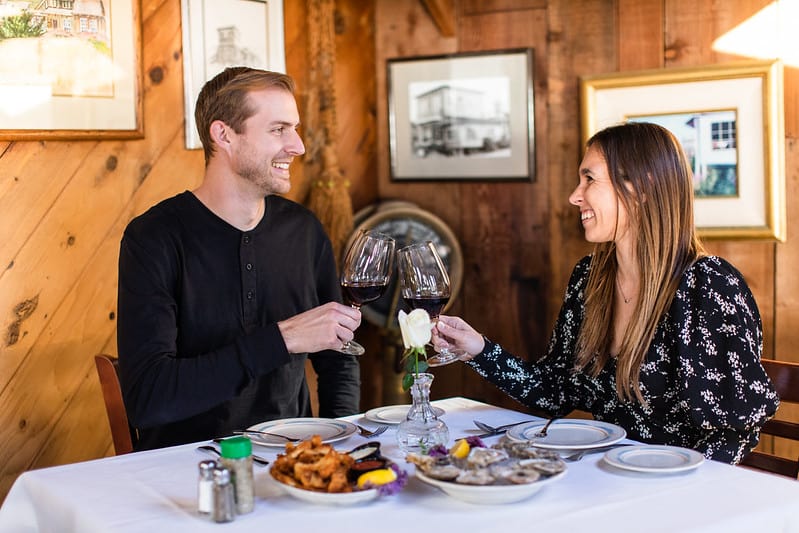 4. Participate in a Beach Clean-up
Ready for an unforgettable day at the beach? Combine sun, fun and feel-good vibes when you travel for good along Highway 1. Volunteering your time with a Highway 1 beach cleanup helps to keep our coastline sparkling clean (and it's much easier than you think). Simply enjoy breakfast at the Avila Beach Golf Resort and pick up your free clean-up kit and complimentary tote bag. In Cambria, a souvenir tote bag also awaits folks ready to roll up their sleeves and join the effort. While our pristine stretch of coastline is undeniably beautiful, litter is not. Plastic bags and straws can be ingested by marine animals, causing injury or even death. We thank you for keeping an eye out for pesky microplastics known to harm local bird populations. Not only will you be a hero to our local wildlife—you'll also experience a scenic day along the sand. Whether you choose to clean up the tidepools of Cayucos or the rolling dunes of Nipomo, you'll know that your individual efforts have made a lasting difference. The locals thank you!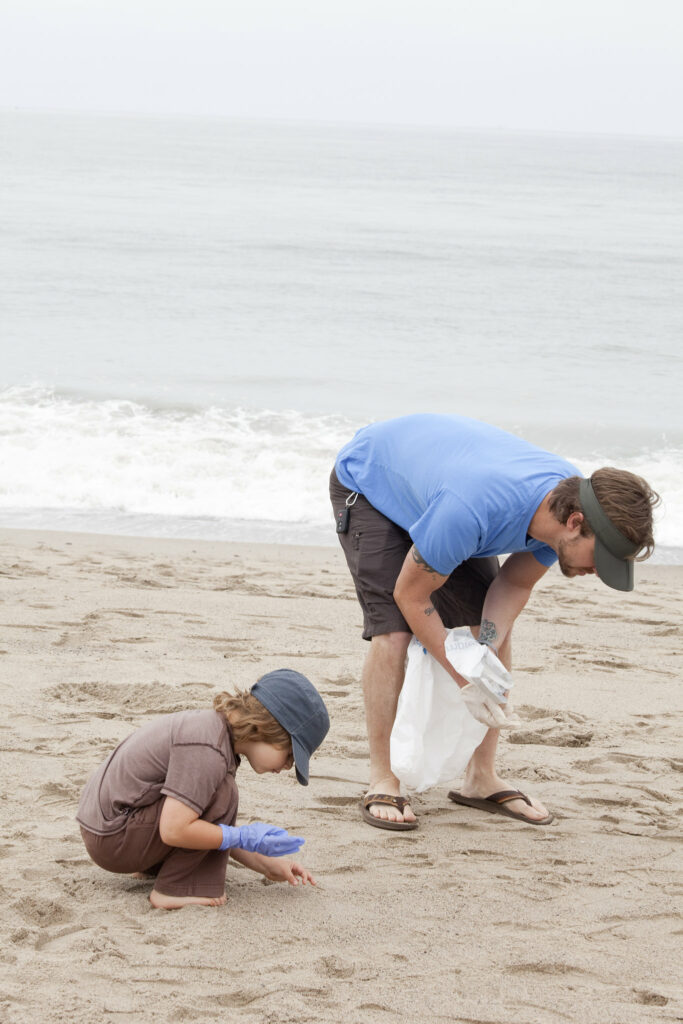 5. Forage for Seaweed (and more)
If you've never hunted for seaweed in the wild along Highway 1, Earth Day is a great time to start. Seaweed foraging is a unique way to connect with nature and learn about sustainable food sources (plus, it's a tasty snack). A tour at Marley Family Seaweeds in Cayucos offers the opportunity to learn about sustainable foraging, sample delicious seaweed products and support a local eco-friendly business. Visitors can soak up a day at the beach while learning all about the health benefits and culinary uses of seaweed. Our special agritourism experiences are sure to deepen your appreciation for this landscape: A tour of the Luffa Farm in Nipomo showcases the natural growing process of luffa sponges (bet you didn't know they grew on land!). Visitors can expect to learn about the history and uses of luffa sponges as well as observe the different stages of growth and production. You'll also want to browse the farm's gift shop for handmade luffa products, including bath and body items, home decor and more. Perhaps you're interested in sustainable farming under the sea's surface. In that case, head to Avila Beach's Sinor-LaVallee for an educational wine tasting and shucking event featuring locally raised Morro Bay oysters.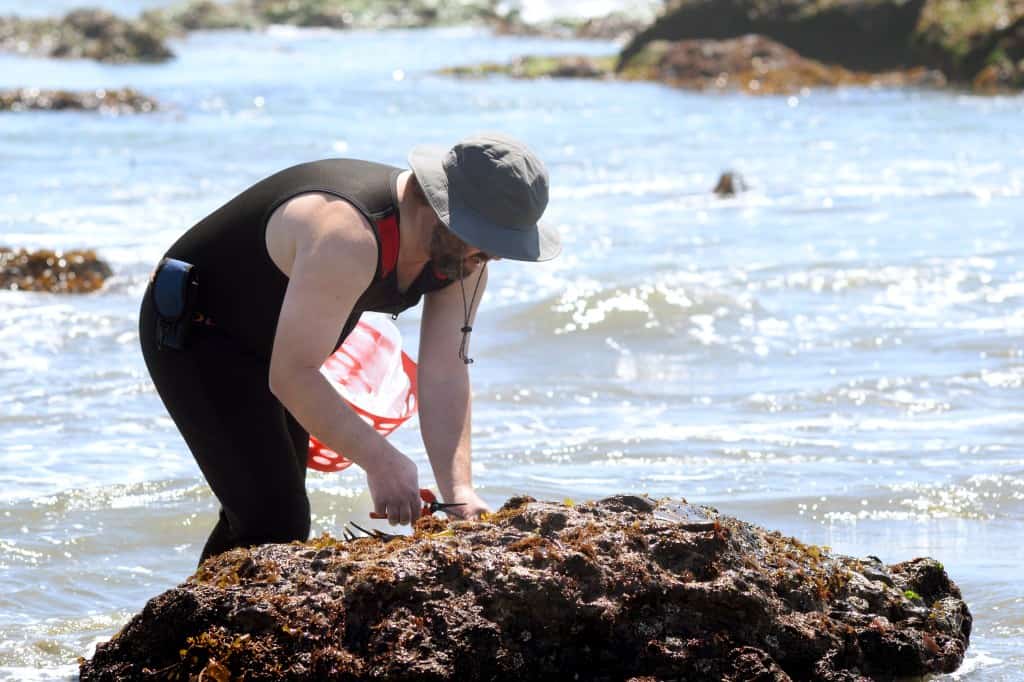 Reduce your carbon footprint and go for a hike! Savor the natural beauty of Highway 1 while enjoying some invigorating exercise on foot. Montaña de Oro State Park's Bluff Trail offers stunning coastal views, rocky cliffs, sandy beaches and fields of wildflowers. Check the horizon for sea lions, pelicans and perhaps even a migrating whale. Plus, the trail is relatively easy, making it accessible for hikers of all skill levels. Easier still is the family-friendly Bob Jones Trail, which famously leads from SLO forest to Avila Beach sand. This flat pedestrian and bicycle route follows a meandering creek and habitat home to a variety of wildlife, including birds, squirrels and deer. End your journey in gorgeous Avila Beach, where kayaking and paddleboarding adventures await. Hiking the Estero Bluffs Trail in Cayucos offers another opportunity to explore the beauty and diversity of Highway 1. This wind-swept trail follows the bluffs overlooking the Pacific, providing stunning coastal views and opportunities for wildlife watching (and even an old shipwreck site). Wherever you roam, you're sure to admire Highway 1's many hikeable habitats. They are precious, indeed.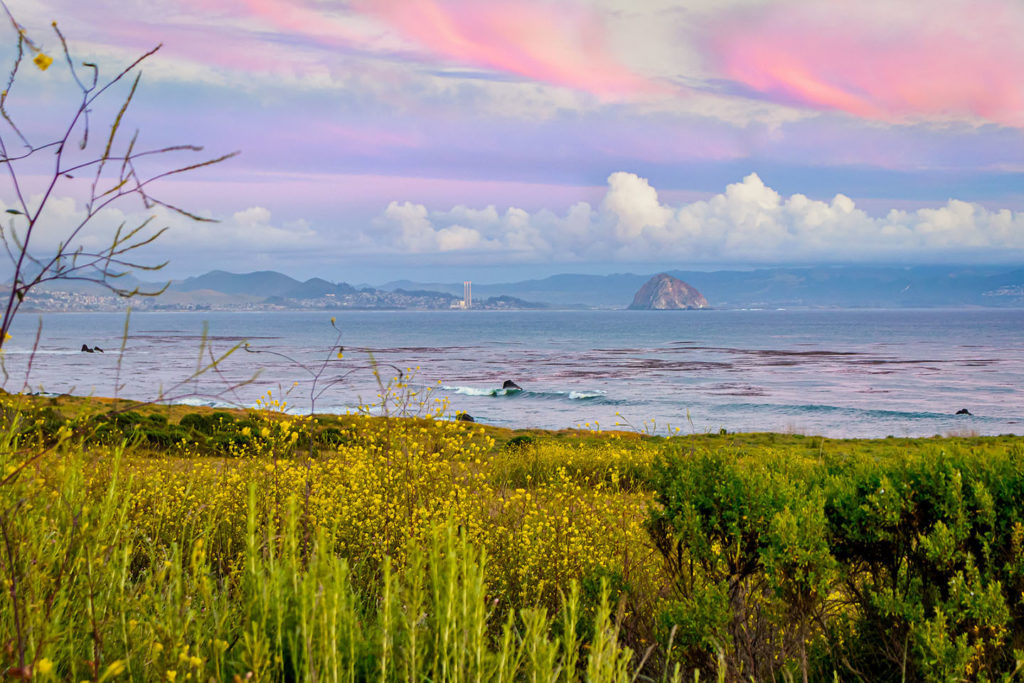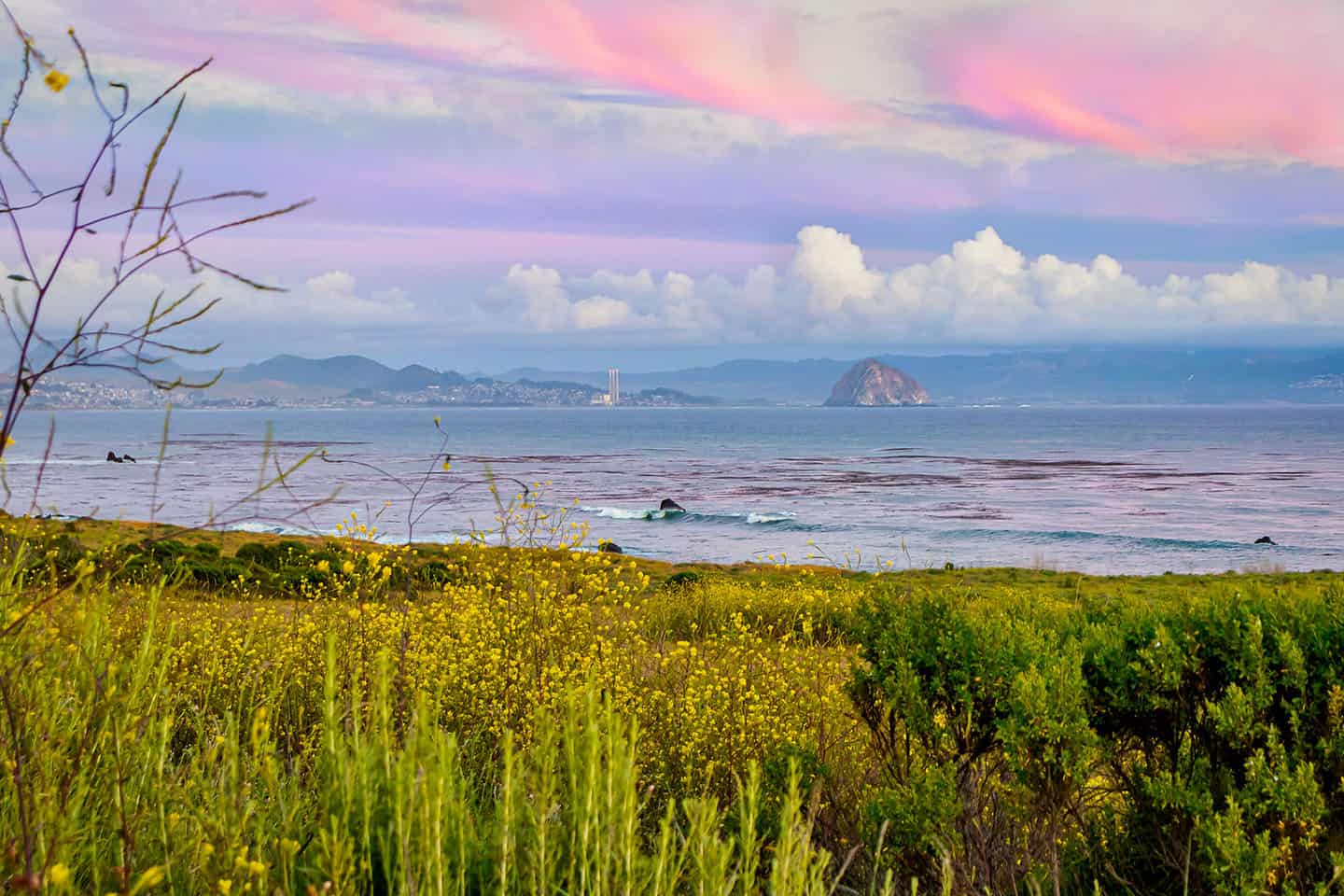 Learn about Highway 1's past to understand how to preserve its future. This Earth Day, step back in time and immerse yourself in coastal history. The Dana Adobe & Cultural Center in Nipomo is a unique historical site that offers a vivid glimpse into the cultural heritage of the region. The Adobe itself is a beautifully restored, two-story, 180-year-old home that once belonged to the prominent Dana family, early settlers in the area. Visitors can take a guided tour of the Adobe, which includes exhibits and interactive displays that showcase the history and culture of the area. Additionally, the Cultural Center offers a variety of educational programs and workshops that provide a hands-on experience of the traditional skills and practices of the Chumash and other Native American cultures. The Center is also a hub for community events and celebrations, such as the annual Chumash Day Festival. Overall, the Dana Adobe & Cultural Center is a must-visit destination for anyone interested in the conservation of Highway 1's fascinating history.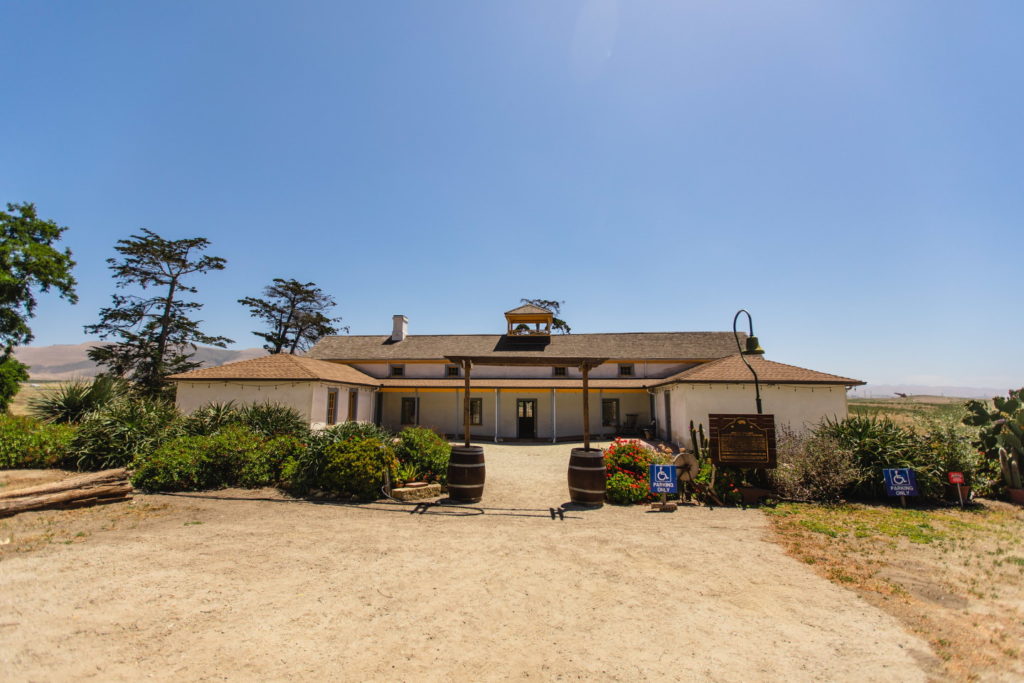 More Tips for Responsible Travel
Earth Day is a perfect opportunity to stop and celebrate the natural world around us. Here are a few tips for responsible travel along Highway 1 that you'll want to remember: Be sure to stick to designated trails while hiking, biking or exploring. This helps prevent damage to sensitive habitats and minimizes the impact on wildlife. Additionally, avoiding littering is an easy way to show respect for the environment and keep our natural spaces clean. When enjoying outdoor activities, it's important to respect wildlife by keeping a safe distance and avoiding feeding or disturbing our animal friends. Finally, choosing sustainable transportation options, such as biking or hiking, can help reduce your carbon footprint and minimize impact on the environment. By incorporating these practices into your travel plans, we can all help protect the future of this precious landscape.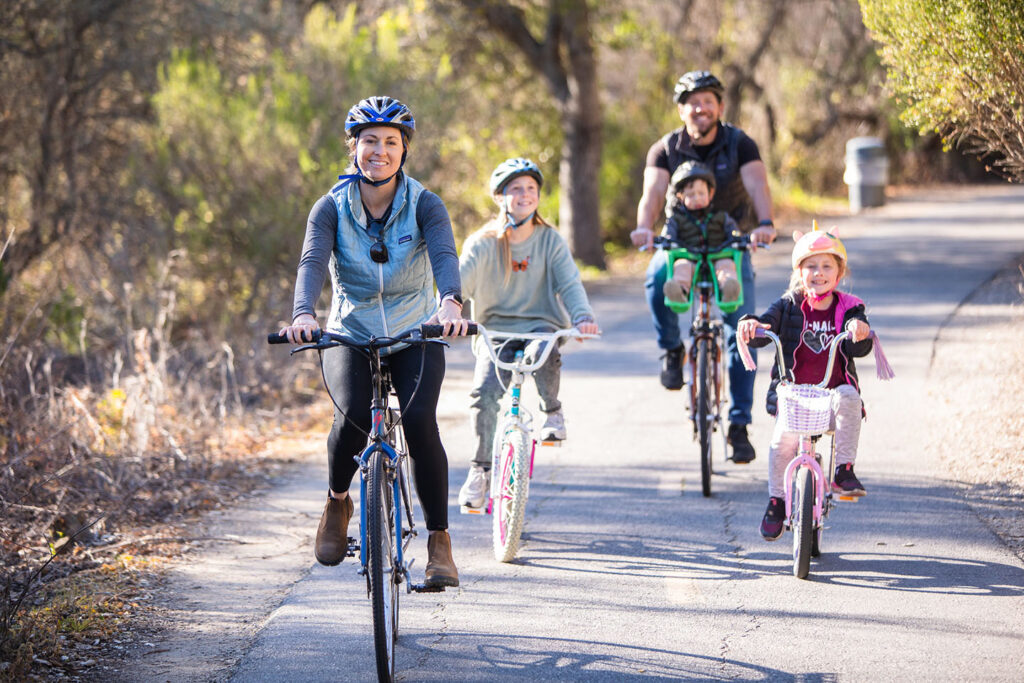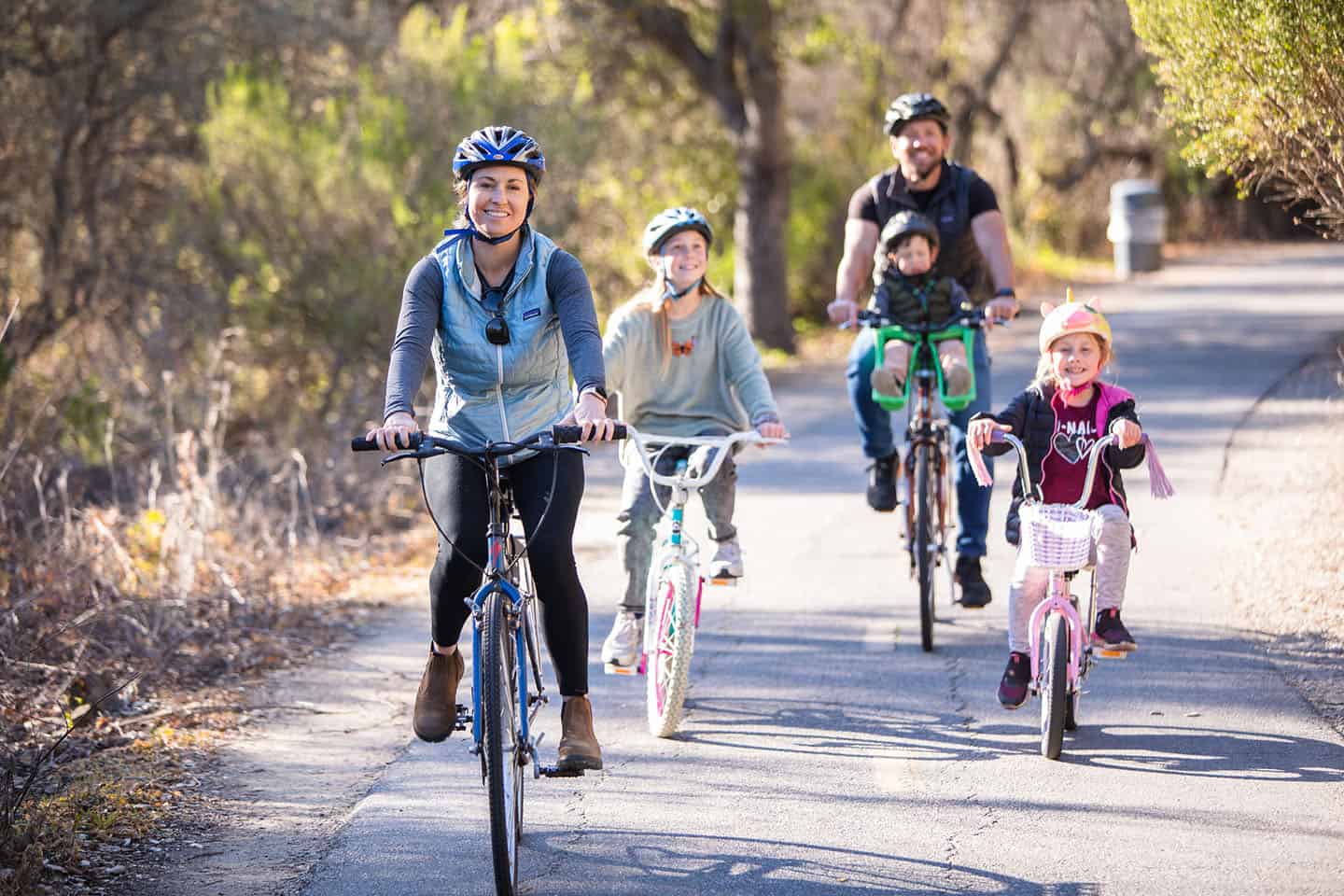 Earth Day along Highway 1 awaits!
Earth Day, April 22, provides an important reminder of why sustainability matters. In short, our future on Earth depends on it! By being mindful of how we treat our shared environment, we can all enjoy the beauty of Highway 1 for generations to come. Thank you for celebrating Earth Day along Highway 1 in an environmentally conscious way. Get this incredible Highway 1 weekend travel itinerary for more ways  to celebrate and conserve this magical landscape. Life might be fast paced, but the charm of Highway 1 invites us to slow down and take a good look around. What a wonderful world it is!