Discover Fishing Along Highway 1
Traveling Highway 1, it's easy to see why fishing is so popular here along the Central California coastline. With miles of shoreline, both rocky and sandy, there's always a new spot to drop your line. At the southern end of our special stretch of Highway 1, the sister towns of Oceano and Nipomo offer a variety of fishing opportunities. Here, you'll find pier fishing, surf fishing, kayak fishing — even lake fishing. Decide which kind of fishing you want to do and choose your destination accordingly. For those wanting to try Highway 1 fishing for the first time, the conditions are mild and simple to navigate. Bring your own gear or show up to be outfitted. Find fishing licenses, bait, tackle, rod, reel and kayak rentals at Central Coast Kayaks in Pismo Beach or the Pismo Beach Surf Shop. Sheldon's Clamstand on the Pismo Pier also carries rods, bait and tackle for your fishing adventure.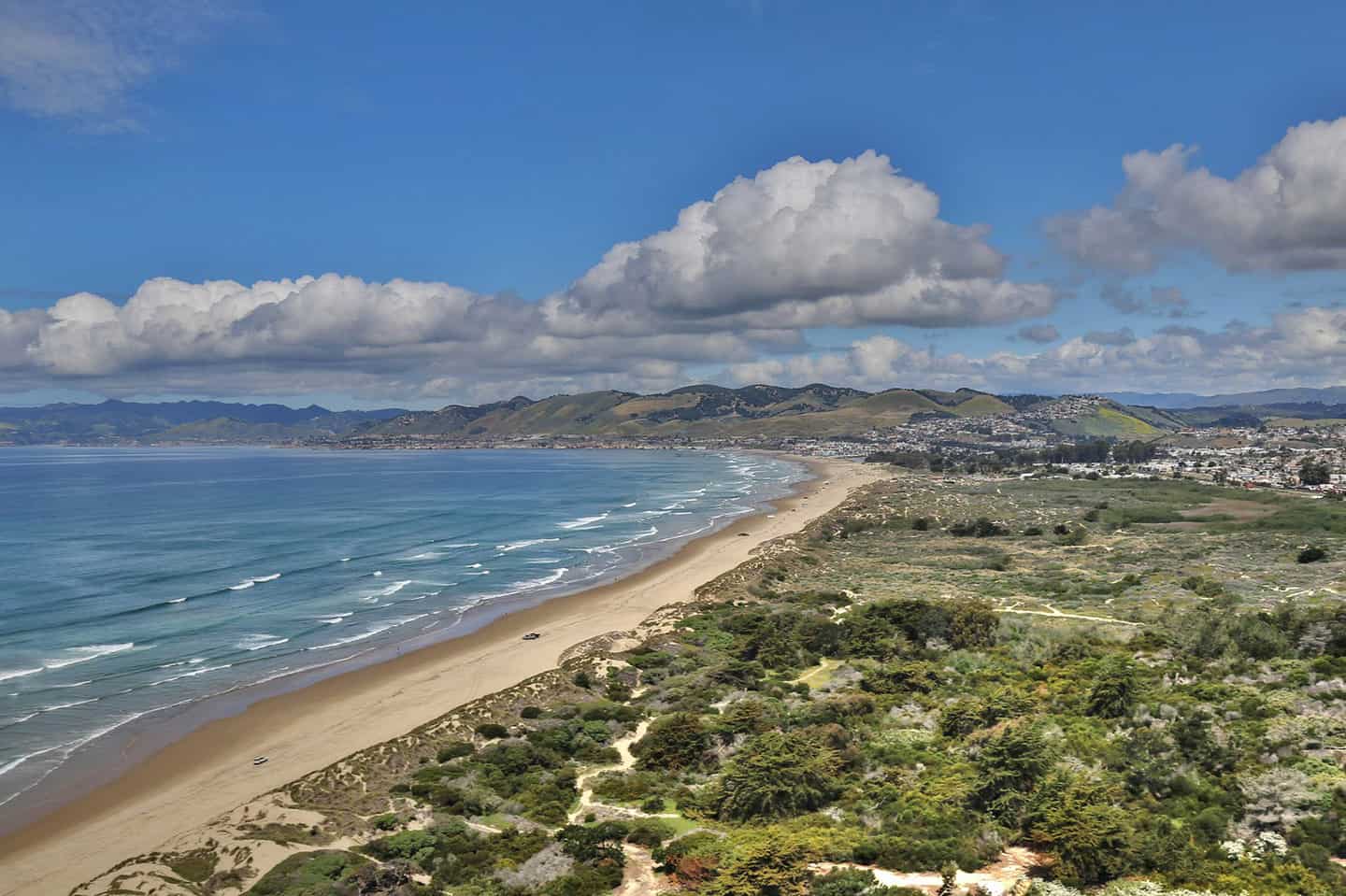 Pismo Beach Surf Fishing
As appealing as it might be to surf fish in Pismo Beach, it's generally too crowded to be worthwhile. The conditions are favorable for surf fishing, but with surfing, swimming, and other water sports in high demand, space to fish becomes less available. Usually when people talk about "surf fishing Pismo," they're referring to the area south of Pismo Beach. This stretches for many miles along the Oceano Dunes, with plenty of room for fishing and very favorable conditions, as well. Follow direction for surf fishing in Oceano, whether by driving your car directly onto the beach, or by parking and walking there. The locals generally park and walk in, but driving opens possibilities for more spots to try, further downshore. Alternatively, head to the Nipomo-Guadalupe Dunes via Oso Flaco Lake for excellent surf fishing even further south. There, especially, the beach is empty of people and the water is full of fish. Avoid the hassle and disappointment of trying to go surf fishing in Pismo Beach, and choose one of these beaches instead.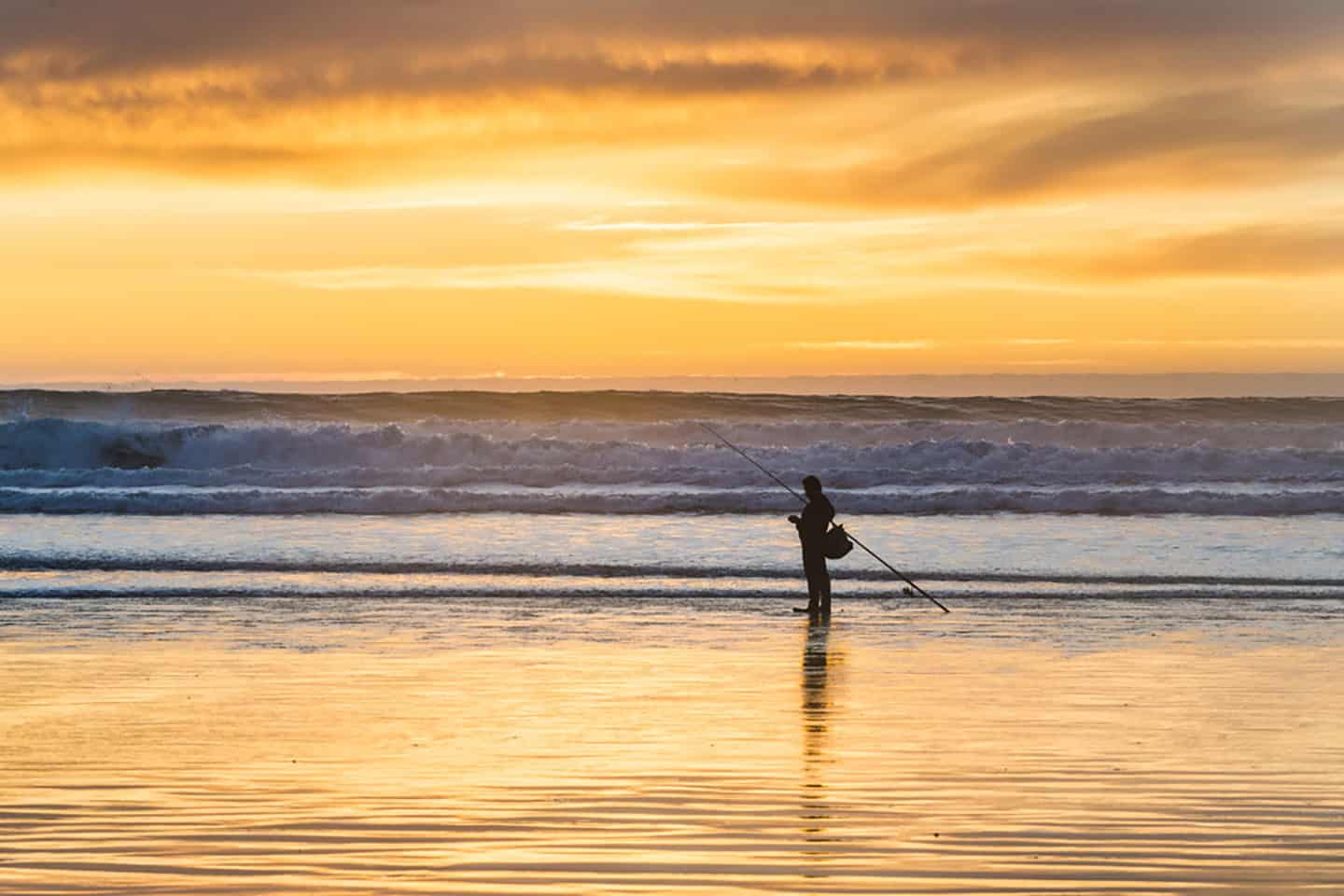 Oceano Dunes Surf Fishing
The Oceano Dunes make a dramatic backdrop for surf fishing along the Central California coastline and Highway 1. These are part of the largest dune system on the West Coast and offer a beautiful setting for peaceful surf fishing. Look for surf perch here, one of the more common fish in this area. Sand worms are great bait for surf perch. Experts and experienced anglers recommend heading out to the Oceano Dunes at high tide in the morning or before dusk for surf fishing. Folks often take the opportunity to drive on the beach to get to hard-to-reach fishing spots. Four-wheel drive is obviously the best bet when driving in dune sand, but it's not the only option. Surf fishers who don't have 4-wheel drive vehicles can drive in and out at low tide, when the wet sand is hard-packed. This is the most reliable way a two-wheel drive vehicle can manage getting across the beach. (If you have to bring a two-wheel drive vehicle at high tide, deflating the tires a bit reduces the likelihood of becoming stuck.) Also remember that if you decide to set up your rod in PVC pipe in the sand, it's tough for vehicles to see while traveling the coast. Stay close by to avoid having your gear run over.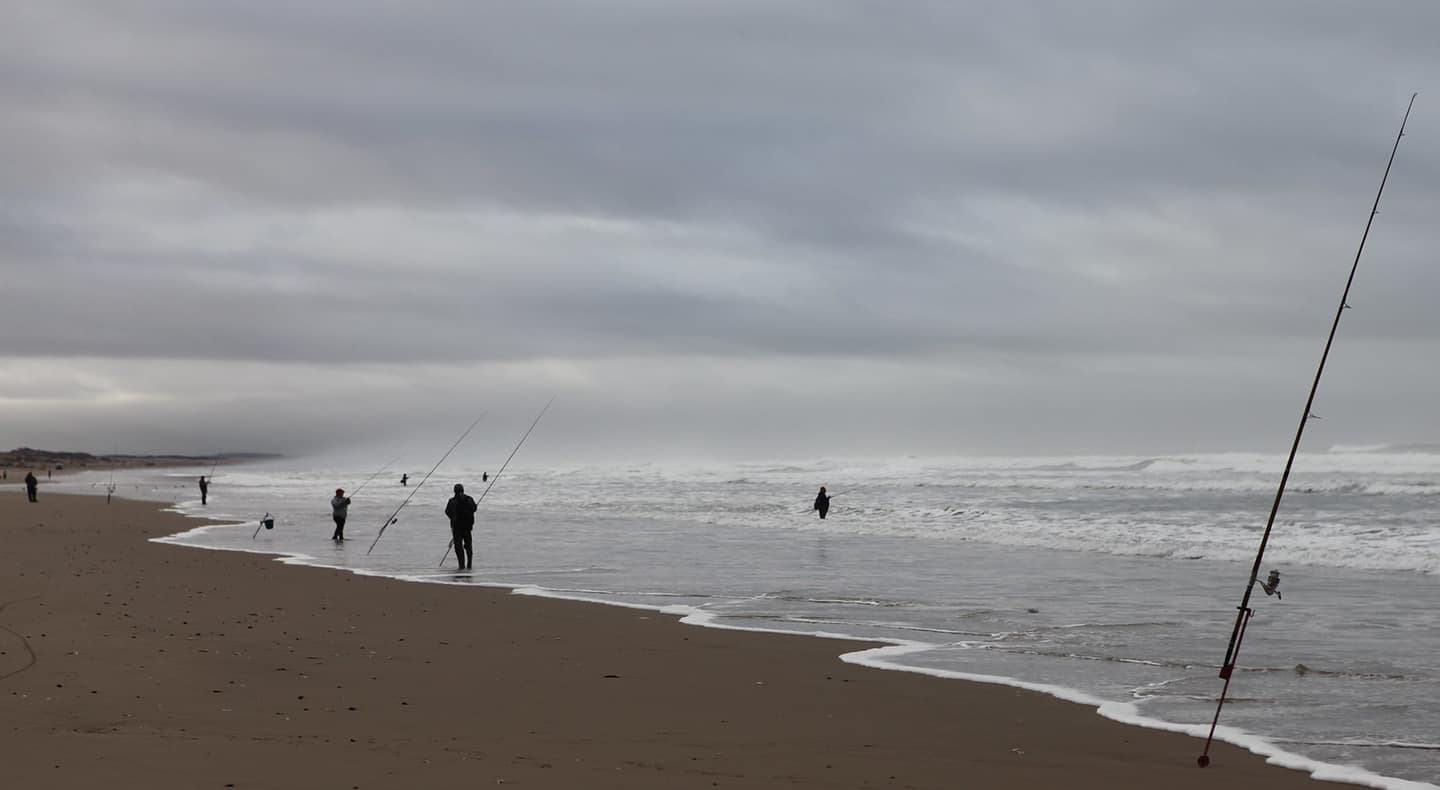 Fishing off the Pismo Pier is one of the great joys of spending time on Highway 1. As with all fishing on public piers, no license is required. This makes it an especially good spot for novice anglers like children and first-timers. Keep in mind, however: the Pismo Pier is perhaps the most heavily-fished and popular of all the Central Coast's many public piers. Fortunately, the Pismo Pier has several cantilevered fishing decks along the sides and the end. This makes the most of the available space, and makes it much easier to fish down among the pilings. Cast your line out and you may come up with surf perch, kingfish, flatfish, or blackperch. These species are all commonly caught off the Pismo Pier. Frequently caught in the area but less common are mackerel and even halibut and salmon. Head out in the early morning or at dusk for your best chance to get a tug on your line.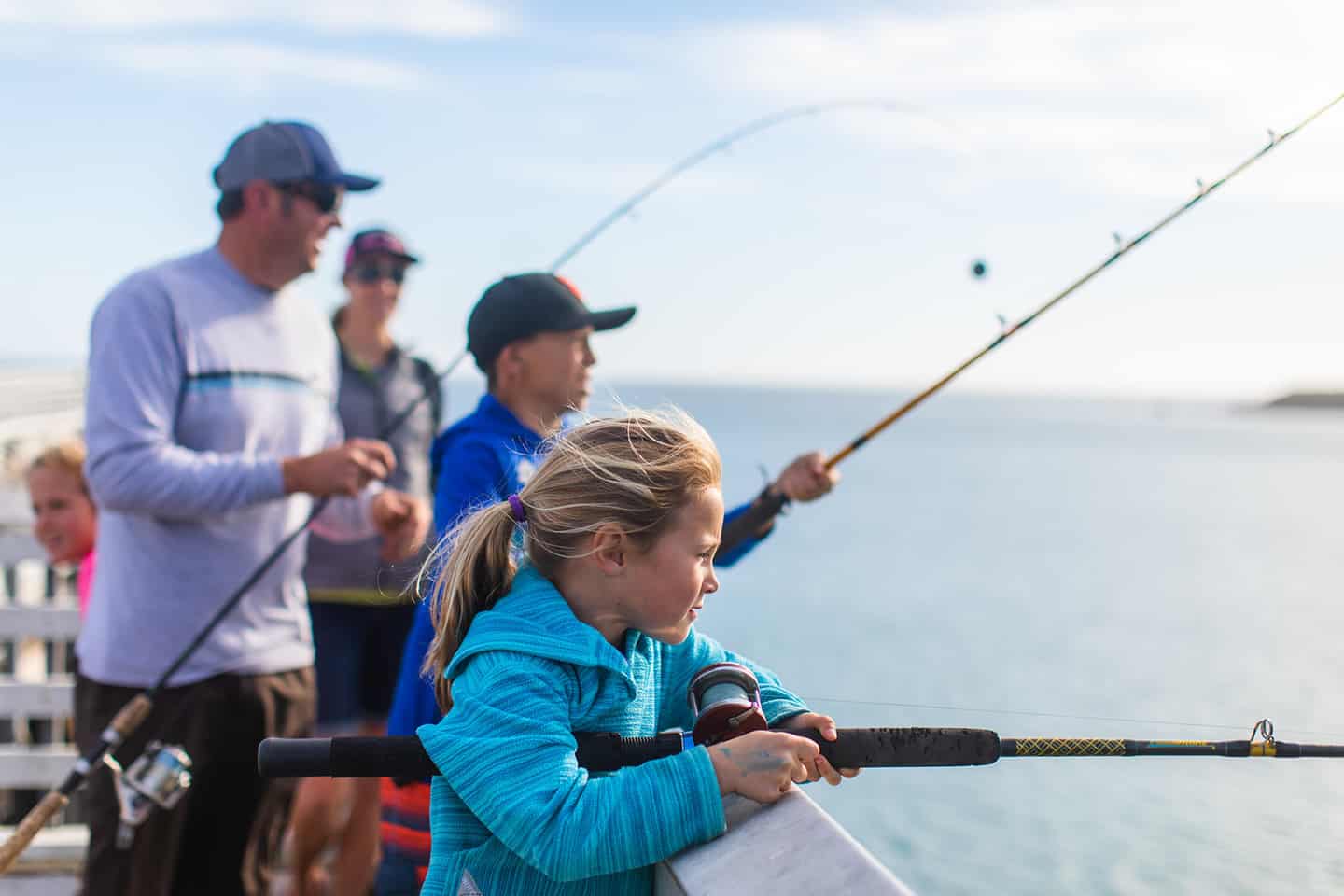 If you've never tried kayak fishing, the areas just north of Oceano and Pismo Beach can be great places to try it. Head to the caves on the rocky shoreline between Shell Beach and Avila Beach, about 7 or 8 miles from Oceano. This is one of the more popular areas for kayak fishing (and thus, one of the best places to find kayak outfitters.) The key to kayak fishing in this area is paddling above the abundant kelp beds. Fish are most often caught among the thick tendrils of this type of seaweed. In this area, popular targets for kayak anglers are rockfish, lingcod, and cabezon. To find wide open kelp beds for fishing, launch from the sandy beaches in either Avila Beach or Shell Beach. Once you've paddled out from shore a bit, you'll find that the coastline to the north and south are generally empty and clear.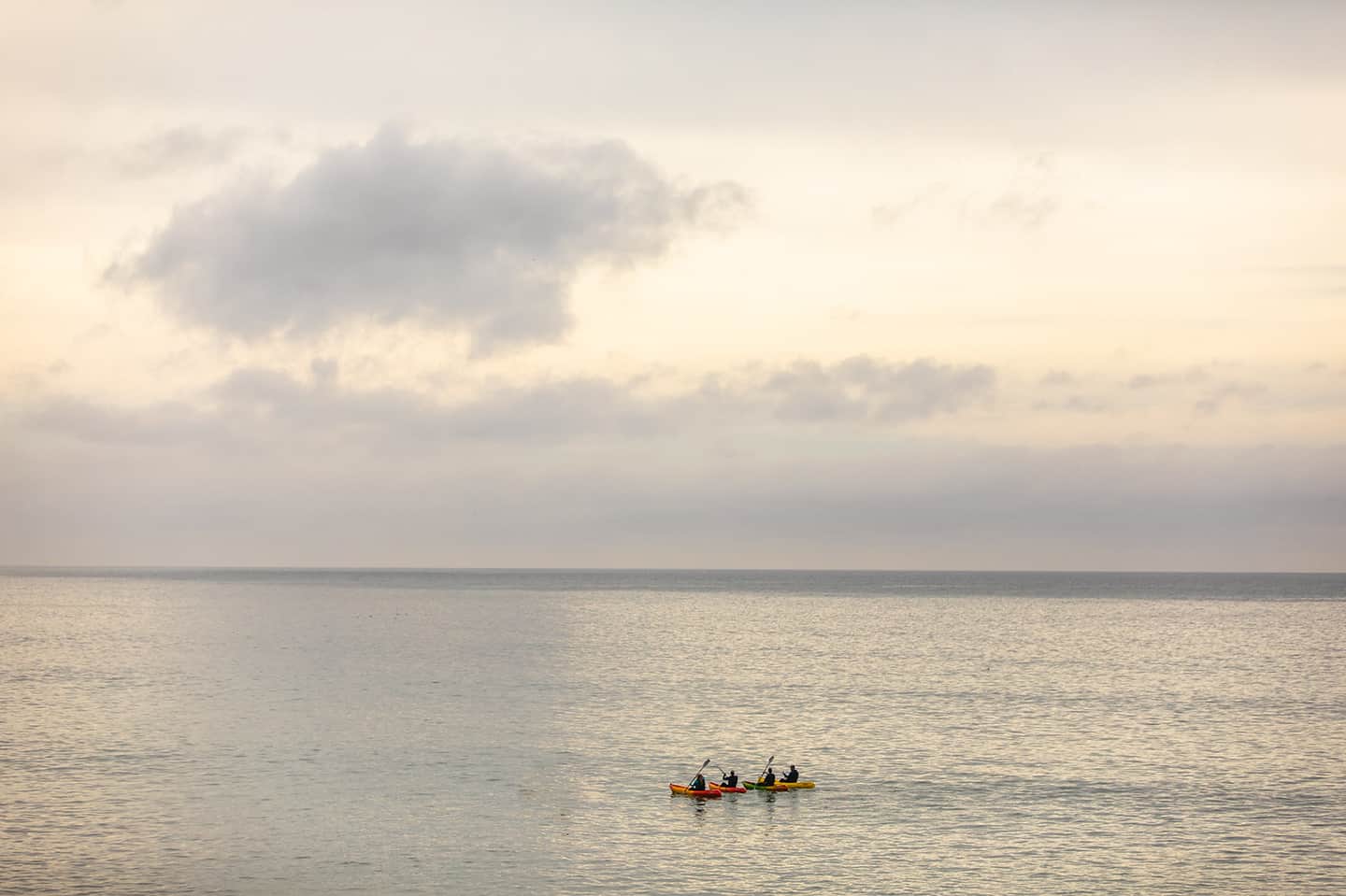 Pismo Beach has been a clamming hub since as far back as 25,000 years ago with the indigenous Chumash Indians. The term "pismo" refers to the Chumash word for tar, pismu, which can sometimes be found deposited across the beach. Centuries later, in the early 1900s the Pismo Clam became an important commercial product used for animal feed. (Horse-drawn plows could be seen raking the beaches for clams.) Even as commercial interests clammed Pismo Beach, recreational clammers also got in on the action. It became one of the best places in California for clam digging, and people from far and wide came to clam on the beach. Unfortunately, until very recently, the clams had been missing from the beach for two decades. Scientists and marine biologists aren't sure what kept the clams away, but reports indicate that the clams have finally started to return to the area. When trying your hand at clamming, be aware that the state enforces very strict rules. Be sure to have a fishing license (and have it with you) when you head to the beach to clam. Clams must be a minimum of 4 1/2 inches in diameter; all undersized clams must be reburied immediately. The take limit is 10 legal-sized clams, and clamming is only permitted from one half-hour before sunrise to one half-hour after sunset.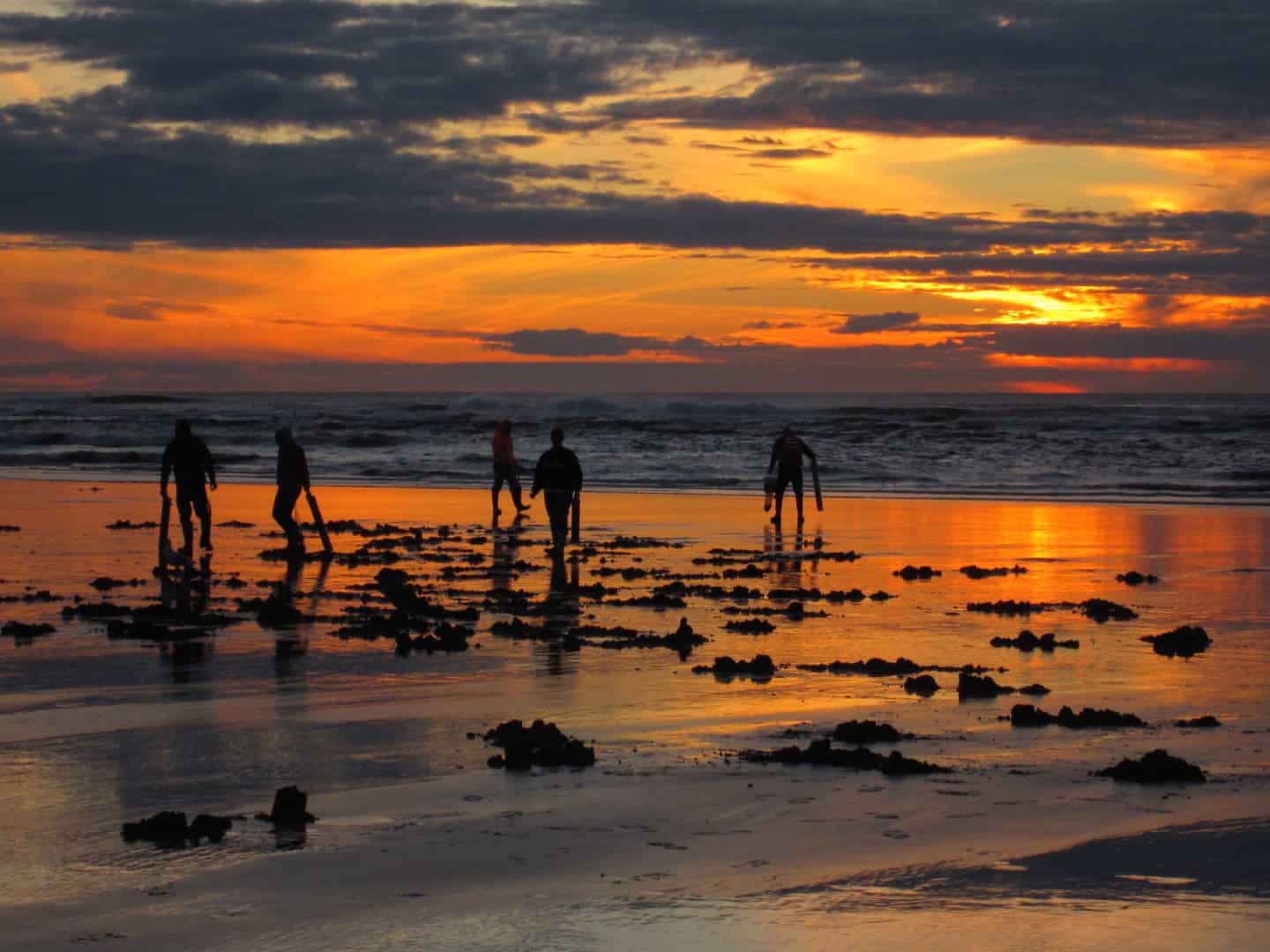 Oso Flaco Lake
This picturesque, quiet area off Highway 1 feels like a world away from the hustle-bustle of workaday life. Walk among the trees draped with Spanish moss before coming to the wheelchair-accessible boardwalk that crosses directly through Oso Flaco Lake. This boardwalk allows anglers of all ages and abilities to get in on the fun of fishing the California coast. Fishing is permitted the entire length of the boardwalk — the same boardwalk that travels to the dunes and ocean for surf fishing. Set up on one of the benches along the boardwalk and catch bluegill, hitch, and/or largemouth bass, all species commonly seen here. Note that the state advises against eating any goldfish caught at Oso Flaco Lake due to high levels of legacy pesticides. Goldfish are more susceptible to carrying pesticide contamination than other species, like bluegill and hitch. These fish are very safe to eat and are commonly caught at Oso Flaco Lake.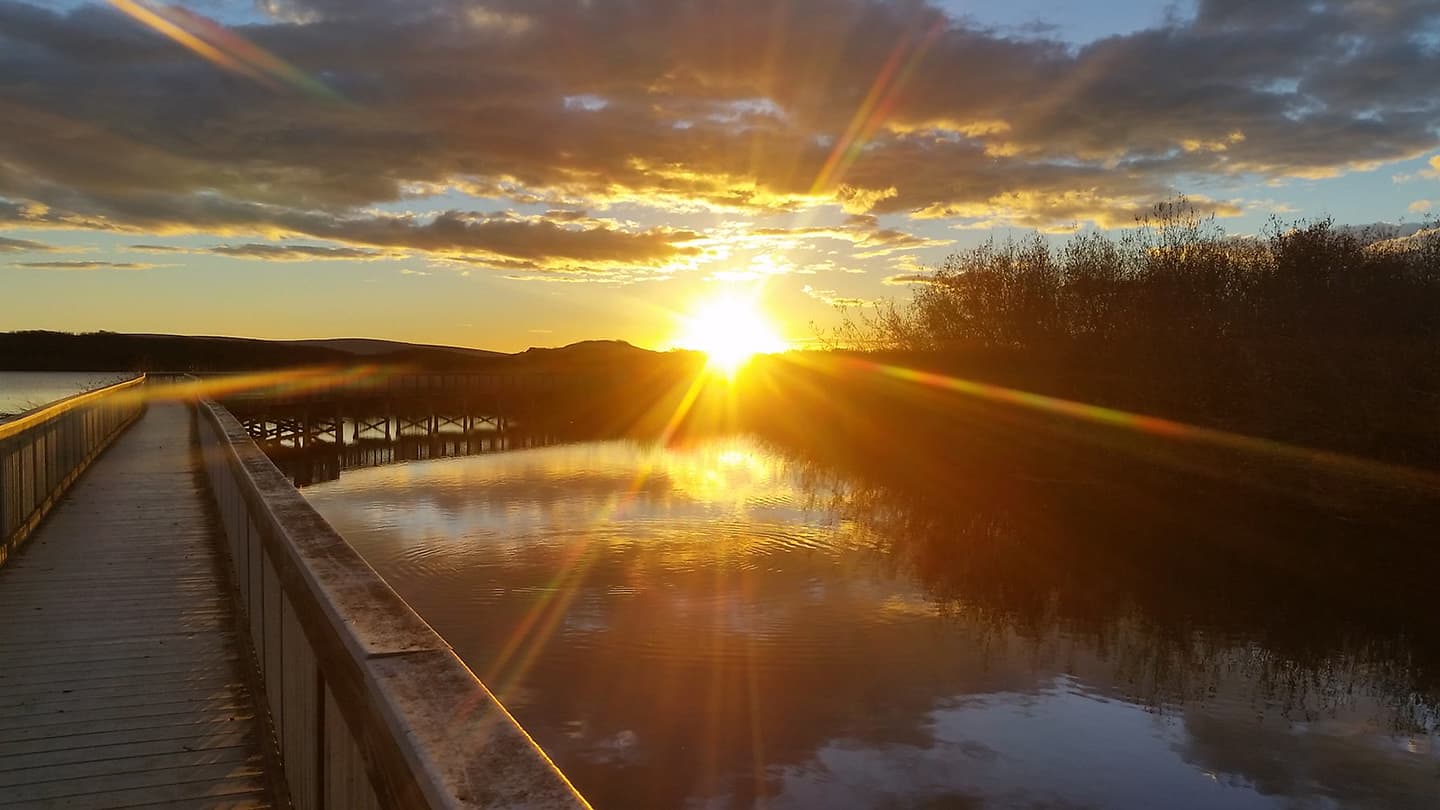 Oceano Lagoon
The Oceano Lagoon provides a sweet, quiet place to fish in freshwater, even within sight of the Pacific Ocean. The Oceano Lagoon is small — the Guiton Trail that runs the perimeter of the lagoon is just 1.3 miles long. It's also somewhat tucked away and easy to miss, a treasure hidden amongst the dunes. Look for the Oceano Lagoon directly adjacent to the Oceano Campground, behind Old Juan's Cantina on Highway 1. A special fishing platform stands within the campground, offering safe and easy access to the lagoon for those with limited mobility. Here, you'll find that bass and bluegill are both quite common. Note that the bright green film that sometimes forms on the lagoon's surface is not algae but duckweed. Duckweed provides food for ducks and other water birds, as well as some fish. It can also provide cover for young fish from predators. In other words: duckweed makes for good fishing at the Oceano Lagoon.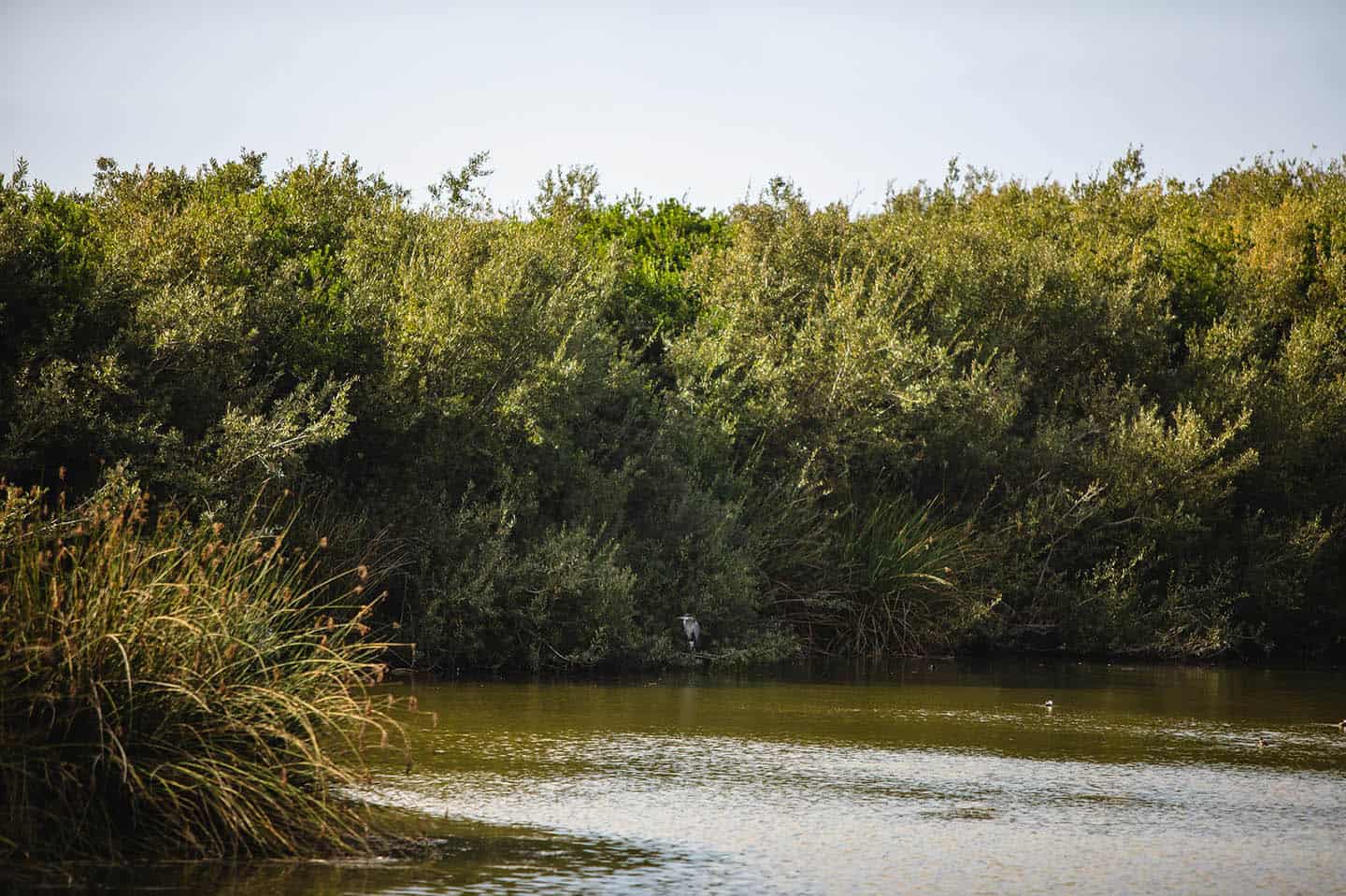 Tide Times for Highway 1
Friday, Dec 8, 2023
| Tide | Time (PST/PDT) | Height |
| --- | --- | --- |
| High Tide | 6:29 AM | 5.24 ft |
| Low Tide | 1:30 PM | 0.88 ft |
| High Tide | 7:27 PM | 3.4 ft |
Tides measured at Port San Luis Harbor. Data provided by
noaa.gov.