Historic Cass House
Cass House – In 1875, Cayucos was composed of Captain Cass' store, warehouse, private dwelling, and wharf, and in the distance stood a lone ranch house.  Captain Cass' house was built approximately between the time of his arrival in San Luis Obispo in 1867 and 1875. All of the building materials were transported by ship along the coast from San Francisco. Several fixtures and materials were purchased from Europe and England.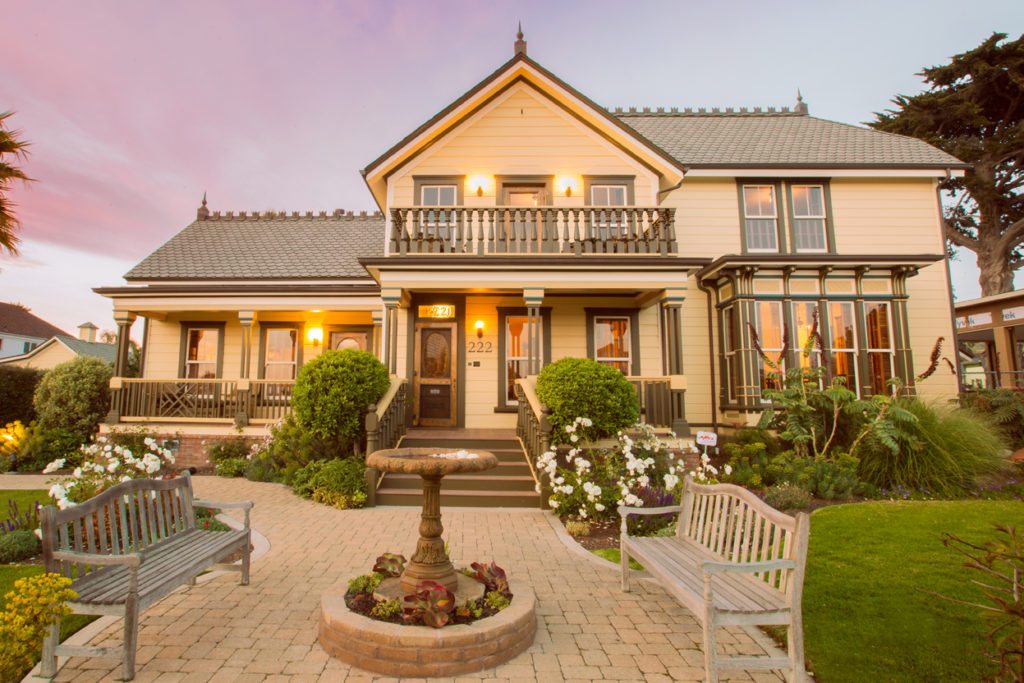 Captain Cass, born in England, made California his home in 1849, in Sacramento, as a merchant and miner. Upon his arrival at Cayucos Landing, he was soon engaged in trade and in landing and shipping merchandise.  Through his enterprise and exertions the commodious wharf, warehouse and house were built.
The house is a two-story wood structure with a jerkinhead style roof.  It was painted a light buff with brown trim, surrounding the house were very-well-kept imposing lawns and gardens.  There was an elaborate picket fence and hedge located approximately one hundred feet around the house. The interior was just as impressive with four etched glass doors imported from England and located between the music room and living room.  There were beautiful kerosene light fixtures throughout the house.