Cayucos' history begins with the Chumash and Salinan people who first settled here, thousands of years before Europeans arrived. The word cayucos comes from the Spanish for the canoes those first residents used, as named by early explorers. The famed Portola expedition camped near Cayucos in the mid-18th century, and many other explorers passed through as well.
In 1867, Captain James Cass made the founding of Cayucos official, as we know it today. With the local dairy industry growing, he took advantage of Cayucos' ideal position and built a port from which to ship goods. He established a warehouse and built the Cayucos Pier for steamers to collect and dispatch shipments across California. Many of Cayucos' dairy farms ― and descendents from those ranching families ― remain in the area today. Captain Cass' home also stands downtown, restored into a charming restaurant, inn and event venue called Cass House Cayucos.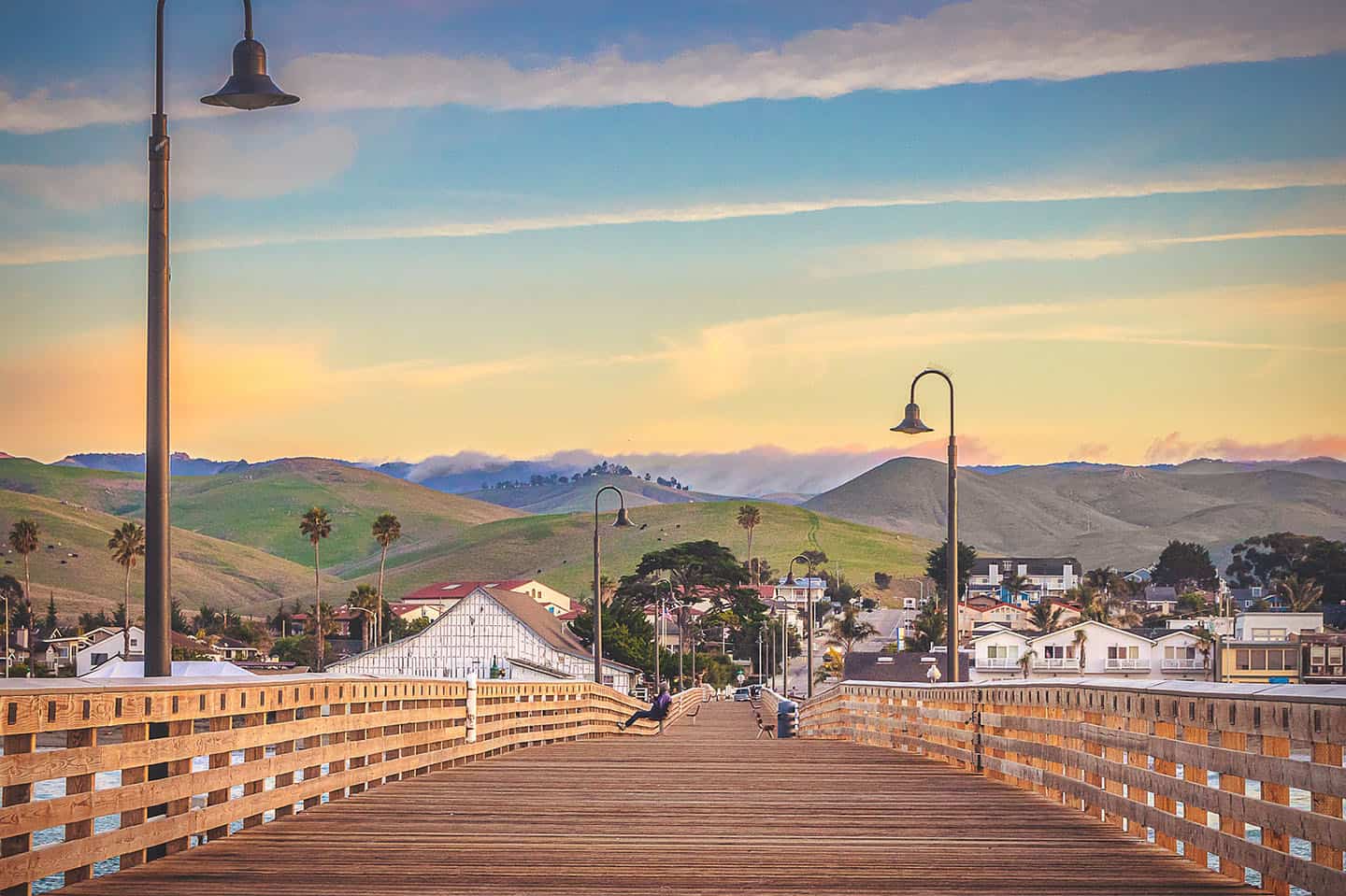 Events in Downtown Cayucos
Ready to travel beyond the boundaries of downtown Cayucos? This community extends past downtown, from the ocean to the hills, and offers something for everyone. Bring the whole family out to experience the best parks in Cayucos, including Hardie Park and the 3rd Street Pocket Park. Along the shoreline, explore Cayucos's fascinating and abundant tidepools—tiny worlds available right at the water's edge, begging to be discovered. We can guide you to the locals' favorite secret fishing spots for lake fishing, surf fishing, rock fishing and kayak fishing. You'll also find the very best waves along Highway 1, for everyone from beginners to advanced surfers. For cyclists, check out our long list of cycling routes that travel the backroads and coastal byways around Cayucos. And when you're happily exhausted from it all? Find our authoritative guide to day spas in the area that will bring you to a state of bliss and relaxation.