Air Sports abound in Oceano and Nipomo, the perfect place to take to the skies. Whether you're looking to land your plane at an airport that claims the coveted title of "closest to the Pacific" or dream of taking to the skies in a vintage WW2 era biplane, you'll find that fun soars to new heights in Oceano and Nipomo.
Explore Oceano & Nipomo Air Sports
The Oceano County Airport
If the Oceano County Airport were any closer to the Oceano Dunes, you'd have to fly a seaplane to arrive. Built in the '50s to serve the communities of Pismo Beach, Oceano and Grover Beach, the airport is situated closer to the Pacific Ocean than any other on the West Coast. Offering on-field beach camping and fire-pits when you fly in, as well as free use of airport bicycles, you can easily enjoy all the coast has to offer. Transitioning from sky to sand has never been so rewarding: In fact, "Friends of the Oceano Airport" regularly hold events welcome to anyone who'd like to attend. Enjoy movie nights, barbecues, Toys for Tots benefits and more all kicking off at this welcoming, publicly owned airport. Plus, ACI Jet offers concierge services for high fliers, including 24-hour fuel, aircraft detailing, rental car referrals, weather and flight planning and WiFi. If you're looking for high flying fun, plenty of beach activities nearby and convenient service, the Oceano County Airport should be your first stop.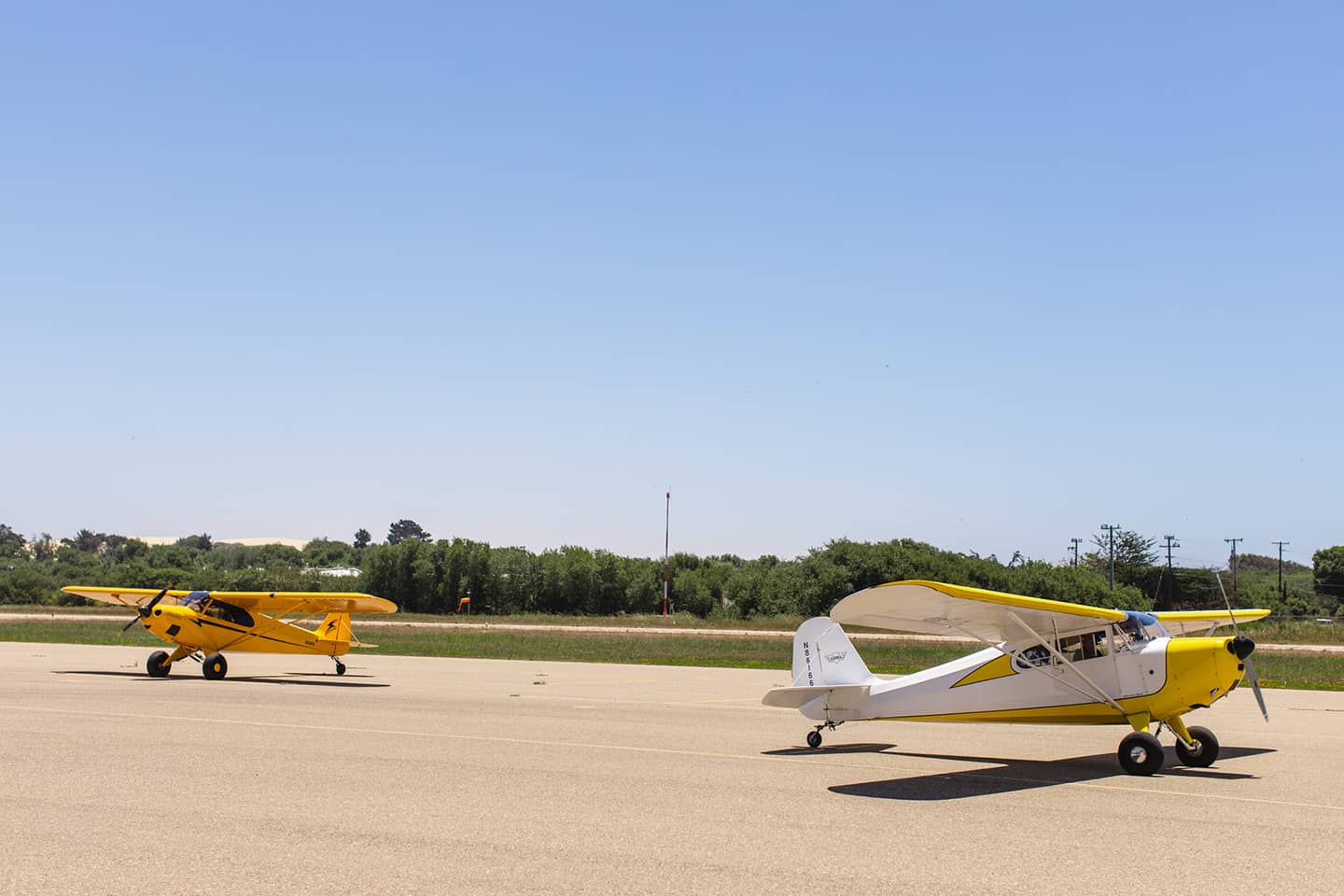 Ride high in a vintage biplane in Oceano and Nipomo and see the coast from a whole new perspective. Banner Airways offers a unique biplane flight that has become a beloved tradition for visitors and locals alike. In fact, many folks can spot this iconic WW2 era 1942 Boeing Super Stearman motoring against the sky thanks to its bright yellow open cockpit. Enjoy a scenic flight for two over the Oceano Dunes—or even whale watch from above! Seeking something a little more exhilarating? Book one of Banner Airways' exciting thrill rides and feel the roar of a 450 horsepower Pratt & Whitney radial engine in action. Offered to just one passenger at a time, these blood-pumping aerial adventures zip along the pier and dunes with speed and agility thanks to keen maneuvering in the cockpit. Of course, this famous yellow plane also tows banners (hence the Banner Airways name). Have a marriage proposal, baby announcement or personal ad you can't wait for the whole world to see? Say it in style when you book a custom banner to be proudly flown across the big blue horizon.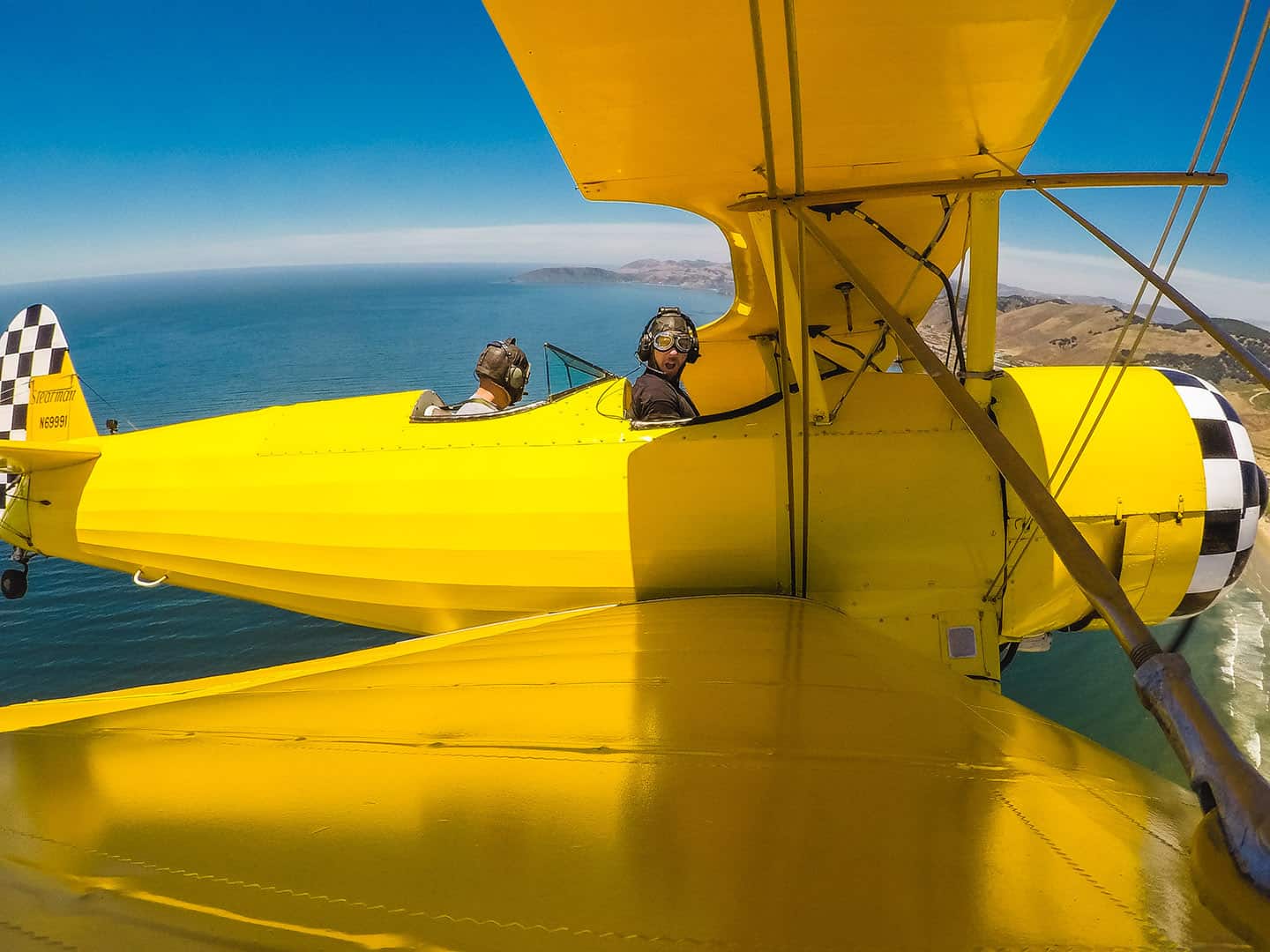 Soaring amongst the clouds has its perks, but it's also lovely being grounded in Oceano and Nipomo. Enjoy a plethora of coastal activities, including kitesurfing, board sports, golf courses and diverse dining options. Whether you play on the dunes immediately following your flight or book the perfect coastal hotel or vacation rental to help you unwind, the coast's best-kept secrets are at your fingertips. Home to incredible ocean views, enchanting wildlife and the only beach in the world you can drive onto, you'll enjoy every moment exploring this laid-back coastal region, whether by air or foot.