#StaySafe and be amazed along SLO CAL's secluded coast
#StaySafe while you take in SLO CAL's spectacular sights. Discover untouched sanctuaries, secluded beaches and surprising wildlife as you venture safely along Highway 1, one of the most dynamic coastal driving routes in the world. It's easy to keep your distance in SLO CAL, where the slower pace of life encourages a sense of well being and quiet solitude. Whether you cycle along pastoral backroads, surf uncrowded coves or go for a solo hike to the top of a towering peak, you'll cultivate both inner calm and peace of mind. Yes, SLO CAL is home to wide open spaces and #OpenandSafe communities, too. Happy trails and safe travels to you!
Roam Responsibly
We're all wowed by the beauty of SLO CAL and California as a whole. Let's continue to #RespectCalifornia at this time, ensuring we honor the natural environment as well as the safety of fellow travelers and local residents. Here's a handy guide that'll get you up to date on the latest information.
#Open&Safe in SLO CAL
What does #Open&Safe mean? In SLO CAL, we're working with travelers to help slow the spread of COVID-19. Here's a few important safety guidelines for all travelers on the road to SLO CAL:
Use hand sanitizer when hand washing is not available (many businesses will have public hand sanitizer available)

Please be patient, as many businesses are limiting the number of guests or customers admitted at one time.

Strive to keep a six-foot distance between yourself and other folks, especially when inside an enclosed space.

We advise that you wear a face covering to protect yourself and others.  For details on the California Public Health Official's guidance, click here.

Enjoy outdoor dining and shopping while complying to all posted guidelines at each establishment.

Please stay home if you're feeling sick. We promise to still be here when you're healthy again!
Explore #SLOCALsafely: Businesses across SLO CAL are working hard to help keep you safe with additional precautions. Help show respect for one another while moving throughout San Luis Obispo County by wearing a mask and social distancing.
If you have any questions or need assistance in planning your visit, click here for more information on what's open and any current closures.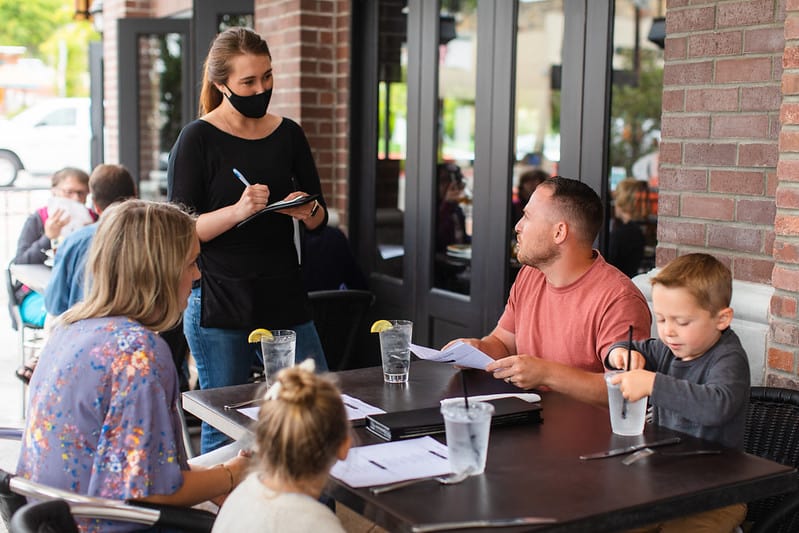 What to expect? #StaySafe and come prepared
Yes, SLO CAL is waiting, enticing your natural sense of adventure. Before you head out, there's a few things you should pack. Along with a pair of sunglasses, SPF, comfortable outdoor shoes and binoculars, be sure to pack a face mask that covers your nose and mouth. Hand sanitizer is offered at many locations around the area, but it never hurts to have your own on hand. Beyond that, consider packing your own snacks and be sure to research all stops along your route ahead of your trip.
Many of SLO CAL's 250+ wineries and tasting rooms are welcoming guests with new measures to help keep everyone safe. Find out what you can expect when tasting in SLO CAL Wine Country. Supporting SLO CAL's restaurants while enjoying fresh air has never been easier. Find out how SLO CAL has expanded outdoor dining experiences with your safety in mind.
ReadySLO updates for the road: We're all in this together. Learn more about the impact of COVID-19 along Highway 1 in SLO County
Rule the road in Ragged Point
Cruise some of the most stunning coastline in the world
Ride of your life: If life is a highway, we can only hope it measures up to the grander of Highway 1's stunning scenic route. Known as the gateway to Big Sir, Ragged Point is awash in lush greenery, dramatic cliffs and black sand beaches. Break away from the pack and cycle along the coast between Ragged Point to the north and San Simeon to the south, where you'll enjoy world famous coastal views. First time solo cycling in SLO CAL? With the help of Cycle Central Coast, you'll be privy to all the best bike route info in the palm of your hand. If biking isn't your thing, no worries. Hop in your car and cruise into the sunset: Highway 1 Discovery Route features 87 miles of coastal wonders equally enjoyable from the safety and comfort of your driver's seat.
Dreamy detour: The Ragged Point Cliffside Trail is a tucked-away gem perfect for solo adventuring. Take this trek and you'll be treated to a black sand beach and the base of the 300-foot Black Swift Falls seasonal waterfall. At a distance of about one mile, this moderately strenuous trail is best for experienced hikers wearing good shoes. Don't be shocked if it's just you, your pup and one outstanding sunset!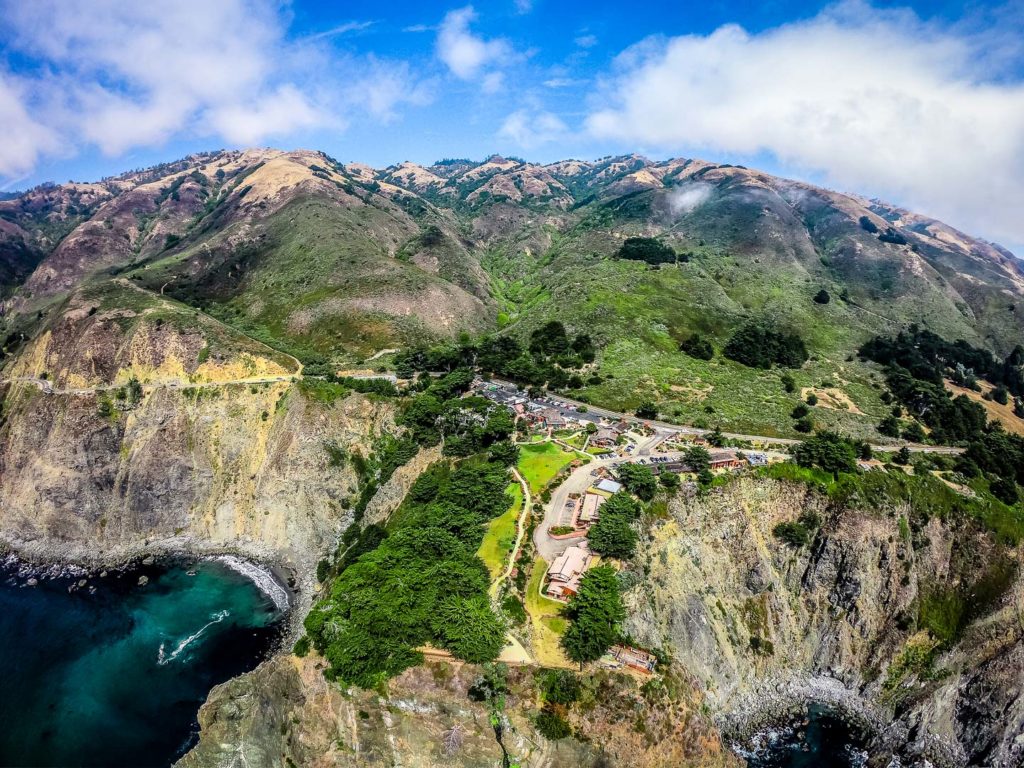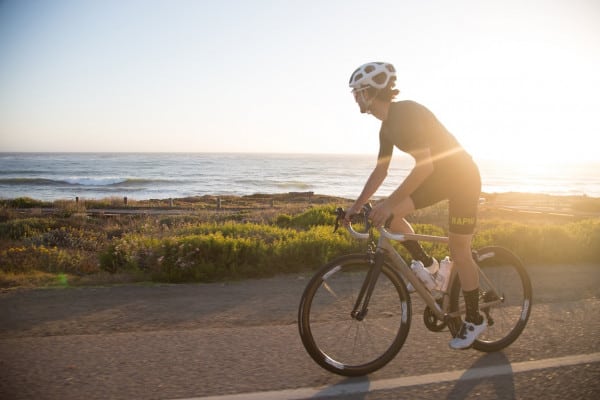 Wild encounters in San Simeon
Wave to Elephant Seals, whales and zebras all in a single afternoon
Seal of approval: The breezy, open air viewing point at San Simeon's Piedras Blancas Elephant Seal Rookery allows for maximum Elephant Seal viewing without any danger of overcrowding. Join other socially distant bystanders as you observe the fascinating world of these blubbery creatures. Nearby, the restored Piedras Blancas Lighthouse provides a stellar long-distance photo opp along the way. Keep your eyes peeled as you drive along Highway 1: You might just catch a glimpse of zebras descended from William Randolph Hearst's herd, or whales breaching beyond the Old San Simeon Bay Pier. Looking to spot more of these gentle giants? Check out our way cool Whale Trail and get ready to find your true pod.
#SafeTravels in Cambria
Hunt for moonstones and try a trail
Make room for magic: In Cambria, the houses rise on stilts to meet stoic pines. Spend the day hunting for moonstones along Moonstone Beach, where gnarled remnants of sun-bleached driftwood add to the ethereal atmosphere. Whether you cruise uncrowded backroads dotted with ancient farmhouses or explore the nearby artist's hamlet of Harmony, you'll hit the "re-set" button in Cambria without encountering too many people. Want even more safe traveling ideas? Cambria's Safe Travel Guide is chock full of helpful tips, including lodging information, dining options and beach and trail information.
Get lost: Cambria's Fern Canyon Henry Kluck Memorial Trail is as easy as it is unforgettable. This short trail leads through Fern Canyon Preserve and features majestic Monterey pines, oaks, ferns and a seasonal creek. Want more ocean views and calming birdsong? Explore a bevy of enticing Cambria area trails here.
Picnic by the sea in Cayucos
Whether you've got your dog in tow or just seek a stretch, press "pause" in Cayucos
Brake for beauty: Want to park the day and savor that fresh, salty sea air? Stop along Highway 1 in Cayucos and experience a beachy moment of pure chill. The dog can let out his wiggles at Cayucos State Beach while you stake out a picnic spot along the sand (to-go fish tacos, anyone?). Tip: When you bring your own snacks, you can be prepared when hunger hits (without having to come into contact with anyone but your own appetite).
No bluffing: Located just north of Cayucos and west of Highway One, the secluded Estero Bluffs offer up approximately 355 acres of unspoiled grassland along the Pacific. Hike from Cayucos Pier to Villa Creek for a nine-mile round trip rife with tide pools and seabirds.
Standup and paddle in Los Osos/Baywood Park
Try your hand at SUPing along the calm back bay waters
Glide with the best of them: Are they surfing, kayaking or just magically walking on water? The answer is a mix of all three! Standup paddle boarding—or SUPing, as the locals call it—offers up a unique way to explore SLO CAL's watery wonders without coming into contact with another soul (unless you count the curious otters and seals). Embark on a glassy ride in and around Baywood Park, where the water is protected and calm.
Forest of lore: The El Moro Elfin Forest in Los Osos offers up a 90-acre preserve full of diverse plant and animal life to explore. The most exciting vegetation, at least in our book? The pygmy oak woodland, as ancient as it is otherworldly.

Command a kayak in Avila Beach
Embark on a solo trip to a historic lighthouse
Captain of your own kayak: Sink into a kayak and paddle into sun, salt and sea-life. The one mile kayak trip from the base of Harford Pier in Avila Beach to the Port San Luis Lighthouse will get your heart pumping and imagination soaring. Enjoy the serene horizon and vibrant ocean life (otters and seals are known to pop up for a visit). Once you arrive at Whaler's Beach, drag your kayak onto the sand and explore a shallow lagoon perfect for wading (wetsuit encouraged, but not necessary). Follow the pelicans up the hill to the Port San Luis Lighthouse, a sweet reward for your morning sweat.
Swinging good time: Adjacent to the lighthouse, a secret rope swing juts out over the pacific, providing the illusion of soaring above crashing blue waves. This little-known local treasure is a must-swing, to be sure!
Splash into Arroyo Grande and Edna Valleys
Hit the lake for a rugged escape
Explorers wanted: The dusty, oak-studded hiking trails surrounding Lopez Lake in Arroyo Grande are home to a surprising number of animals, including deer, turkey, eagles, bears and foxes, just to name a few. One thing we can promise? You won't be in danger of coming too close to any other human being! Lose yourself in the breathtaking expanse of nature, where you can stroll or mountain bike along earthen corridors peppered with wildflowers. The main attraction—Lopez Lake—is a favorite among kite-boarders and windsurfers alike. You, too, can "ride the wind" along the water. Looks exhilarating, doesn't it?
Wine on time: The SLO Coast Wine Region, a mere six miles from the Pacific (as the Seagull flies) is your oyster. Cruise along Edna Valley's verdant vineyards, famous for fantastic cool climate chardonnay and pinot noir. You can easily drive through this scenic area or enjoy the view from the bike lane.
Savor simple pleasures in Nipomo and Oceano
A majestic lake and make for a relaxing day trip
Back to basics: Widely known as "The Southern Gateway to SLO CAL," Nipomo has retained much of its early California Rancho charm. Birding enthusiasts should head to Oso Flaco Lake Natural Area, where a rainbow of wildlife flits from branch to branch. With a river, freshwater lake, dunes, and unmatched ocean views, a day at this local watering hole is filled with natural wonder—and zero crowds to compete with.
Map wisely:
Have fun and #StaySafe: There's plenty of amazing sights to see in SLO CAL, but we want to ensure you enjoy them with safety in mind. That's why we've created a slew of virtual activity maps to keep you educated along the way! Start here for a bird's eye view of Highway 1 and beyond, then branch off to explore maps pertaining to different coastal regions, including San Simeon, Cambria, Cayucos, Los Osos, the Arroyo Grande and Edna Valley, and Oceano and Nipomo. It's always best to plan before you go.
Socially distant exploration:
Never stop seeking out new experiences, but always do so safely. Check out socially distant wild encounters, local lore and hidden gems with The Coastal Discovery Trail. You'll also want to check out our Stewardship Travel for Good, which allows us all to become stewards of this special slice of coast. History buff? Get acquainted with our History & Heritage Trail, rife with off-the-beaten-path discoveries.