Want to step back into California history? The historic Dana Adobe in Nipomo transports visitors back to the time of vaqueros, ranchos and Mexican land grants. This special event center, art gallery and park provides a unique window into life on the California frontier.
History of the Dana Adobe
Like so many families that settled in California, the Dana family blended East Coast roots with those of Mexico and Spain. In 1828, William Dana, a sea captain from Boston, married the daughter of Carlos Antonio Carrillo, Governor of Alta California. Dana and his wife, Maria Josefa Carrillo, accepted a Mexican land grant called Rancho Nipomo, which comprised 38,000 acres.
In 1851, construction finished on the Dana Adobe, which the captain designed and built for his wife and 16 children. The house is the oldest in San Luis Obispo County, and was the first stopping place for travelers south of Mission San Luis Obispo de Tolosa. (Both stood along El Camino Real, or "the royal way," which connected the state's 21 missions.) Visitors could buy or sell a variety of goods at the adobe, including livestock, textiles, soap, candles, and more. The Dana Adobe was also an important waypoint along the mail route between Los Angeles and San Francisco.
For many years after Captain Dana's death, the Dana Adobe stood abandoned and dilapidated. But a non-profit organization formed in 1999 to care for the aging residence and open it to the public as an event center. Today, the Dana Adobe is restored to its former state. The Dana Adobe is recognized on the National Register of Historic Places, as well as a California Historical Landmark in 2001. Visitors to the adobe enjoy panoramic views of the Nipomo Foothills, art installations, classes, special events, and more. For first-timers, a docent-led house tour offers a fun, educational way to jump into its history. Tours are available on weekends with expert guides, by appointment The Dana Adobe Visitor Center is open daily from 11am to 3pm.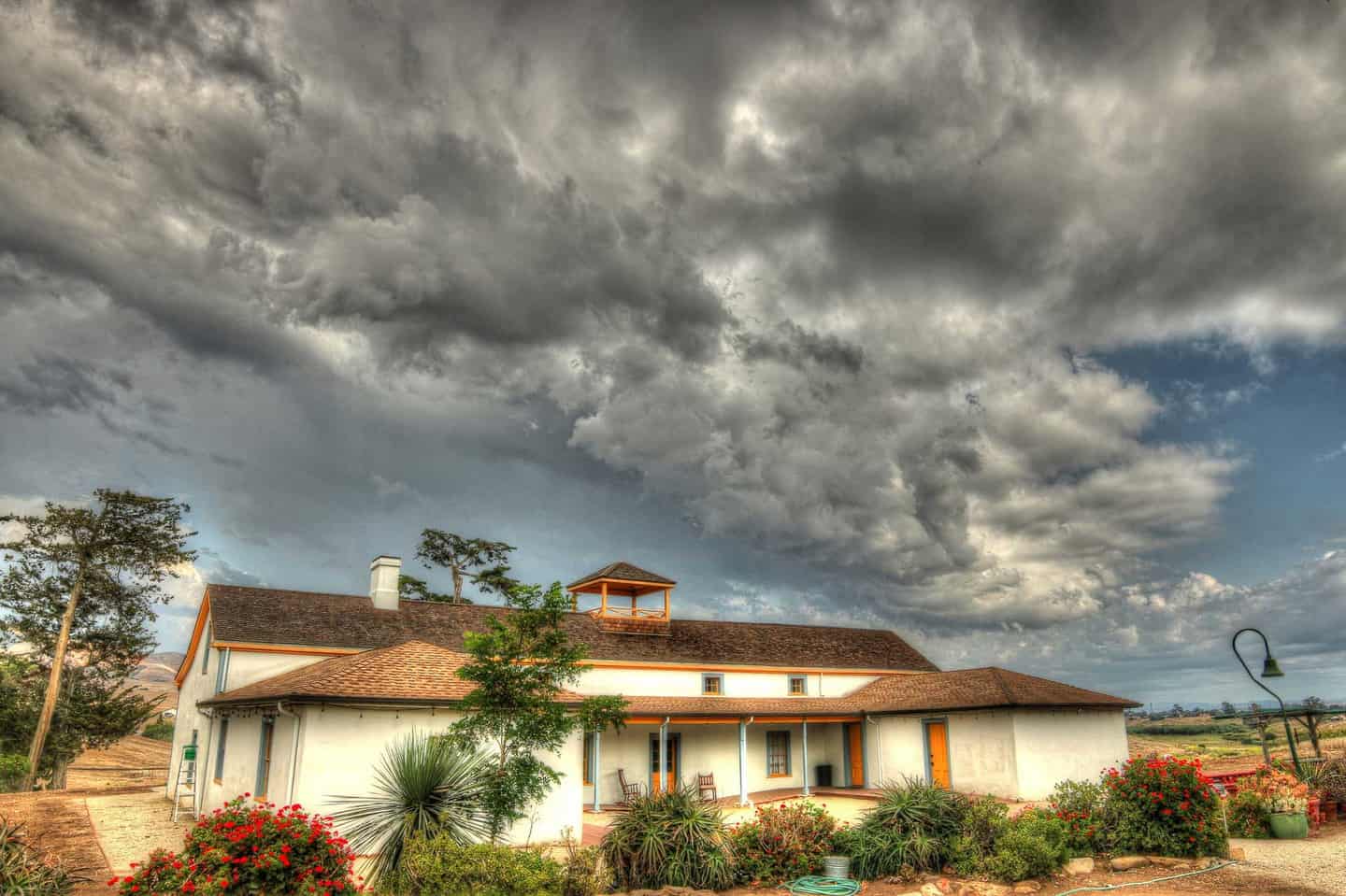 Dana Cultural Center
The Dana Adobe is available for rent as a rustic outdoor wedding and/or special event venue. The 130 acres of grounds can accommodate small to large groups.
The Dana Adobe also hosts its own special events throughout the year. October is a popular month with Halloween themed events for the young and old alike. There is also a tamale make-and-take class held each November. Check their event calendar for up-to-date listings.
As a non-profit historical organization, the Dana Adobe relies on volunteers and docents to maintain and improve the building, tours and programs. Dana Adobe volunteer opportunities include leading tours, maintaining the grounds, outreach and support for school field trips, and working special events. (This can range from setting up chairs and selling tickets to cleaning up and even playing a role in a historical reenactment.)
To learn more about becoming a Dana Adobe Volunteer, visit the Dana Adobe website for ways to donate your time or money for conserving and preserving the Dana Adobe.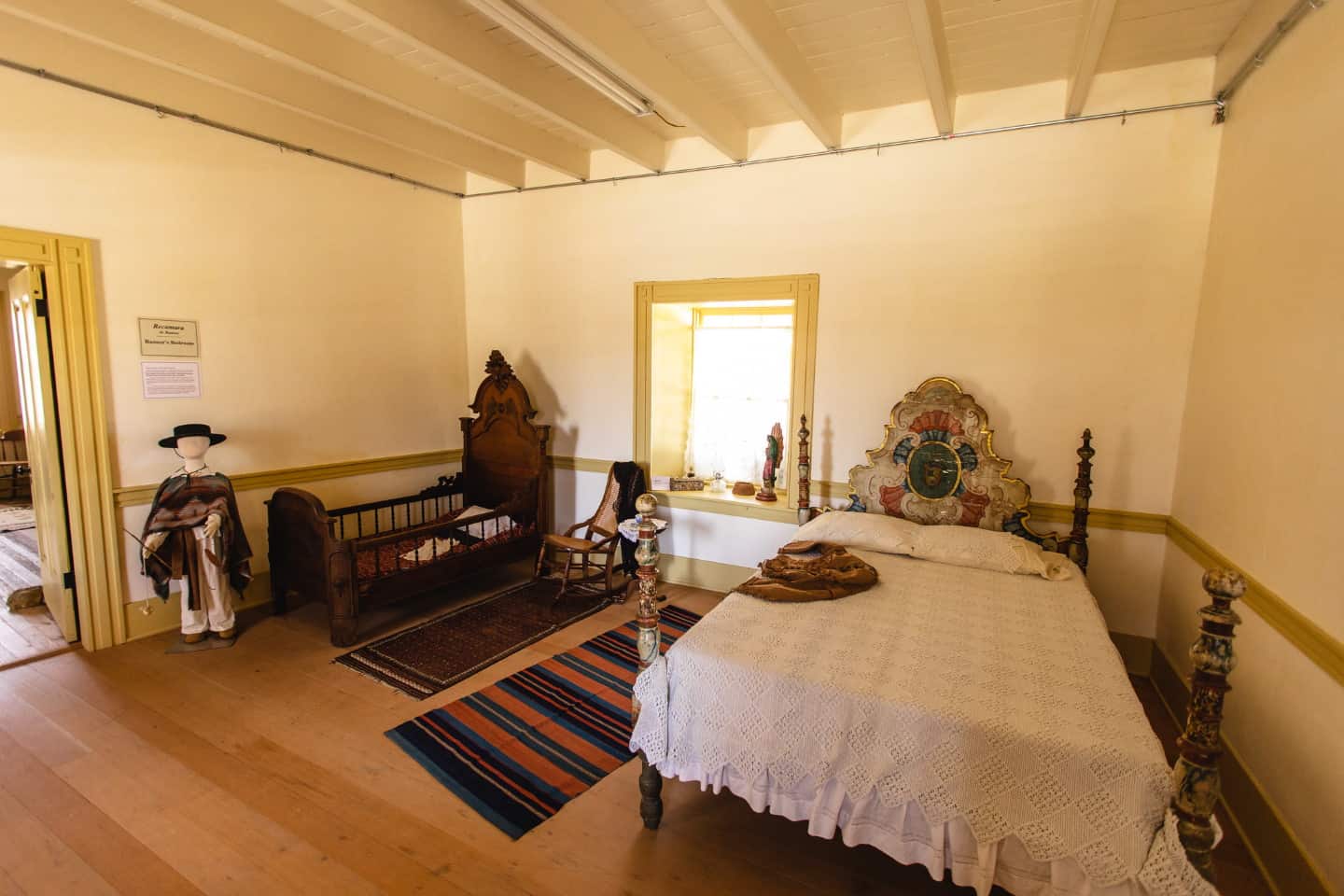 Other Activities Near the Dana Adobe
Before or after exploring California's early rancho days, why not enjoy another local attraction? Try one of these to complement your Dana Adobe experience.
The Luffa Farm
Tucked back on the Nipomo Mesa, the Luffa Farm grows luffas ― those scrubby, porous sponges we use in the bath or shower to soap up and exfoliate our skin. Many believe luffas grow in the ocean like coral or seaweed, but they actually grow from gourds in greenhouses. At the Luffah Farm in Nipomo, visitors can learn about how luffas grow, the process for harvesting them, and tour the ranch.
Oceano Train Depot
A relic of bygone days, the Oceano Train Depot is now a museum displaying vintage train cars, tools, historic photos and model railroads. Walk inside a Southern Pacific Railroad train car, see artifacts from the bohemian Dunite community that once lived in Oceano, and more.
Great American Melodrama
This old-timey melodrama theater specializes in fun and guffaws for the whole family. Everyone from kids to great-grandparents will enjoy booing the villain, cheering the hero, and giggling at plenty of uproarious silliness. Between acts, cast members sling food and drink behind the snack bar. Be sure to bring a few extra dollars for tips, and enjoy the way they thank you: with melodious singing.
Monarch Butterfly Grove
A wonder of natural beauty, the Monarch Butterfly Preserve on Highway 1 in Oceano sees up to 230,000 Monarchs in a single season. These large orange and black butterflies migrate up and down the West Coast, from Canada to an Diego. Along the way, they stop at a point on Highway 1 where the eucalyptus trees hang heavy with butterflies, especially in the winter. Come see for yourself: admission and docent talks are free.