The Village of Arroyo Grande shines with bakeries, boutiques, bistros, and historic sites — a place that's as relaxed as it is friendly. The strong culture of wellness and rejuvenation in Arroyo Grande may have something to do with that. Here, you'll find plenty of stimulating and engaging activities, from walking the historic Swinging Bridge to listening to the player piano and throwing peanut shells on the floor at the Klondike Cafe. For a break from all the excitement, Arroyo Grande also offers bodywork like massage and aromatherapy. Licensed aestheticians perform facials, microdermabrasions, peels and more. Craniosacral therapy tackles deep-seated tension and injuries, and massage therapists soothe tired muscles in a multitude of modalities. These include Swedish and Thai massage, hot stone therapy, acupressure, trigger point therapy and lymphatic drainage. Book an appointment to conclude a day of shopping and dining with a restful, revitalizing massage, facial, or other spa treatment.
Discover Relaxation in Arroyo Grande
This spa is tucked away into a quiet corner of the Arroyo Grande Village, beneath a canopy of trees. This is a locals' haven, where folks come to shed their worries and take good care of themselves. Owned by Linda Ruberto, Ritual Skin & Body Care features craniosacral therapy. This style of bodywork focuses on the central nervous system more than the body's musculature, relieving pain and tension, and promoting immunity. (In fact, many devoted craniosacral clients believe that the therapy increases the body's natural ability to heal itself.) Craniosacral therapy is part of most treatments at Ritual Skin & Body Care, including all massage, including prenatal massage. While all massage treatments can include a 20-minute mini-facial, all facials can add on a craniosacral massage. Look for a variety of facial treatments, from 60 minutes for maintenance facials to 90 minutes for total bliss. Ritual Skin & Body Care also offers brow, Brazilian, and full-leg waxing. Make it a ritual, and let the relaxation begin.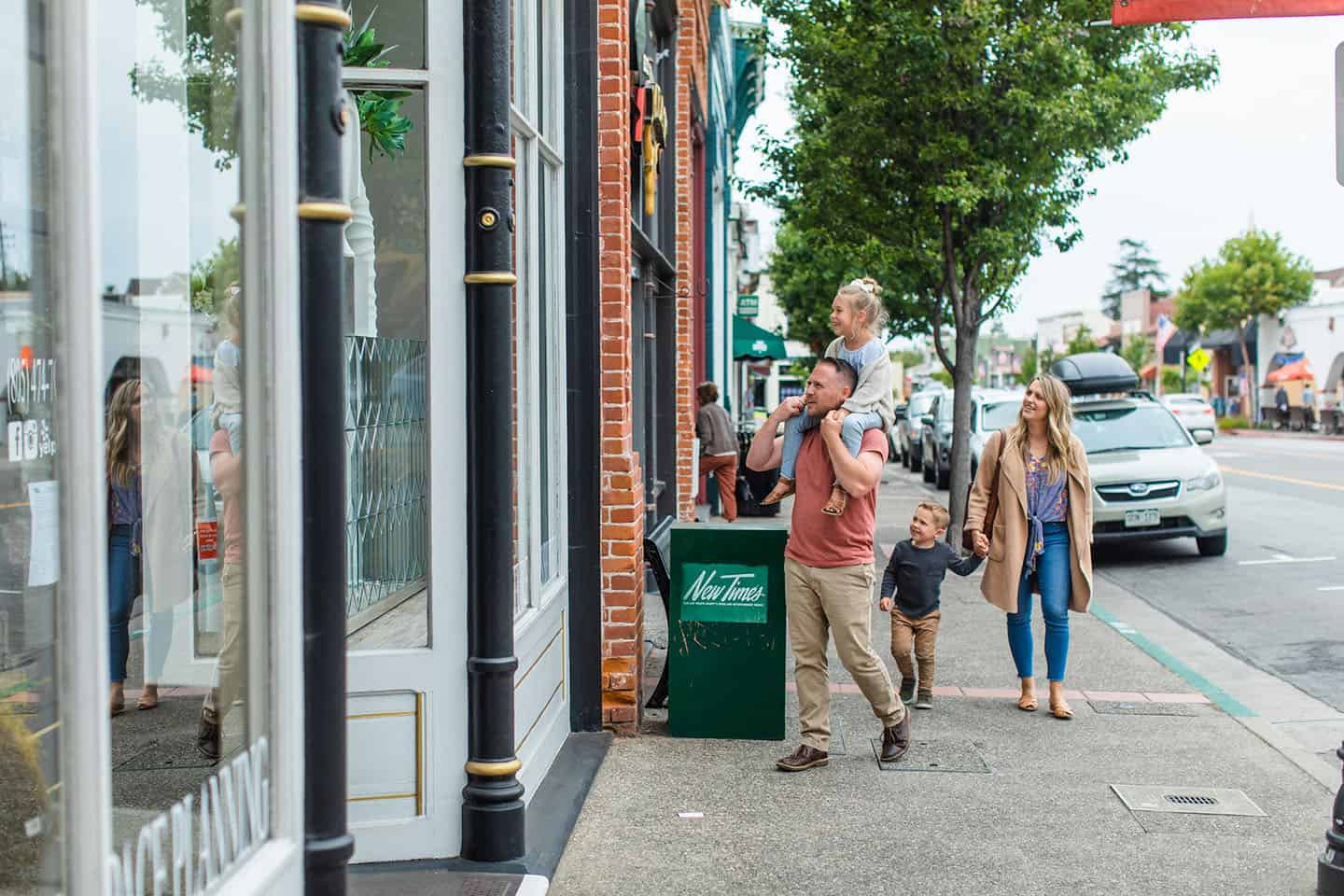 Fielding Steen-Larsen is a massage therapist and Holistic Health Practitioner (HHP) in Arroyo Grande. He practices a variety of massage modalities from his cozy studio within The Cutting Edge Salon on Station Way, just steps from the Village of Arroyo Grande. Fielding specializes in therapeutic relaxation and the reduction of chronic pain. His modalities include deep tissue massage, including the Chinese deep tissue massage called Tui Na. For injuries and recurring pain, he offers trigger point therapy for specific issues like headaches, carpal tunnel, sciatica, plantar fasciitis, and more. And for traditional relaxing massage, he provides Swedish massage. Every massage can add an herbal scrub with essential oils or hot stones for an extra charge. In addition, Fielding practices Thai stretching and PNF stretching, which teach muscles the correct resting length; for both therapies, clients are fully clothed. Come for a quick 30-minute treatment, or stay up to two hours for the ultimate relaxation experience.
Located in the Village of Arroyo Grande, Angels MedSpa began in Los Angeles when owner Elise Layzell R.N. brought "the war against wrinkles" to a large celebrity clientele. Today, Angels MedSpa operates in both locations, offering a menu of skin rejuvenation techniques and treatments. Angels MedSpa specializes in providing FDA-approved injectables, including Restylane, Restylane Lyft, Restylane Kysse, Restylane Silk, Radiesse, Latisse, Dysport and Botox. Other treatments include keratin lash lifts, peels, facials, fibroblast skin-tightening and microdermabrasion. The spa also offers microneedling, a style of treatment that forms tiny pinpricks across the face to induce the production of collagen. The process can improve skin tone, decreasing acne, large pores, scars, stretch marks, sun damage, and fine lines and wrinkles. Red light therapy can boost healing and collagen production in the skin, while blue light therapy fights acne by reducing facial bacteria. Hand treatments, foot treatments and even a specialty organic juice elixir can augment the MedSpa experience
Tenli VanRozeboom Massage
Tenli VanRozenboom is a massage therapist with a long history of healing and attention to those with tension and sore muscles. But above and beyond her mastery of massage therapy, Tenli is a registered physical therapist, as well as a certified lymphedema therapist. She brings this expertise and background into every one of her sessions as an added benefit to her clients. She focuses on providing relief from the effects of low back pain, carpal tunnel, hypertension, migraines, anxiety, heart bypass surgery, and breast cancer. The treatment menu at Tenli's studio includes integrative massage and lymphatic drainage sessions for 60 or 90-minutes. She also performs cupping, an ancient technique used in China and Egypt that stimulates circulation and draws out toxins. Benefits include relaxation, increased blood flow, loosened fascia and muscles, and stimulation of the sensory nerves. For those dealing with chronic injuries, pain, and fatigue, Tenli VanRozenboom's treatments can be a game-changer.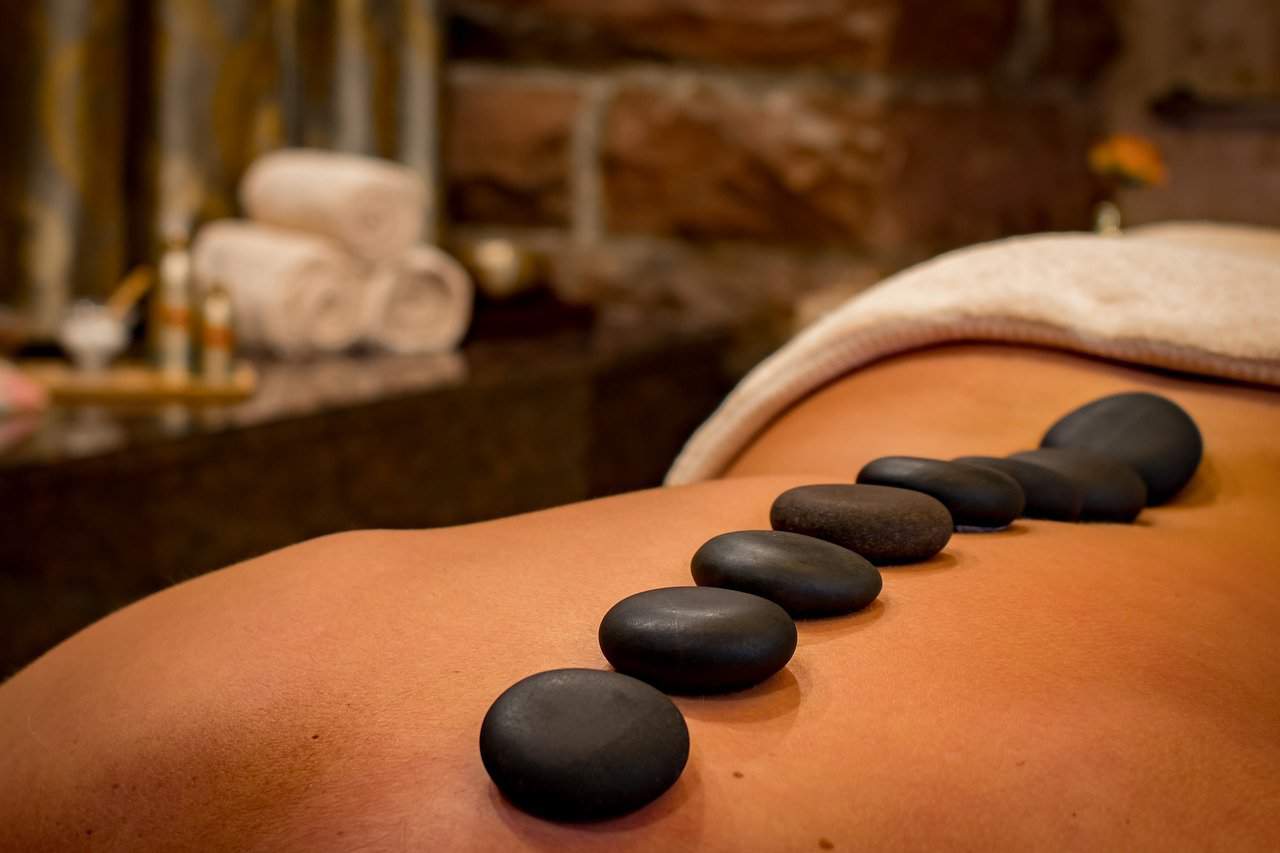 Bridge Street Massage Therapy
From her light and bright studio on Bridge Street in Arroyo Grande, Tiana L. Corcuera (also known as "TLC") performs massage treatments in a variety of modalities. As a licensed massage therapist, Tiana has an intuitive touch that her clients rave about. Treatments include medical massage for injuries and chronic pain, trigger point therapy, relaxing Swedish massage, and deep tissue therapy for renewal and regeneration. She also offers Ashiatsu Bar Therapy, also known as "back walking." For eligible clients without existing injuries, this method can provide deep tissue therapy in a way that works with gravity, not against it. Tiana holds two parallel bars positioned above the client's body, and manages her weight to "walk" on the client's back. Safe and comfortable, Ashiatsu Bar Therapy is one of Tiana's most requested services. Every massage at Bridge Street Massage Therapy includes aromatherapy, which is infused throughout the room before the client arrives. The massage table is comfortable, and a warm neck roll is provided for the ultimate relaxation.
Located on Rancho Grande Parkway in Arroyo Grande, this location of Massage Envy has a number of treatments to soothe, heal, and reinvigorate. For massage, Massage Envy offers several modalities, including trigger point, Swedish, deep tissue and sports massage. Additionally, you can include enhancements like aromatherapy, skin serums, exfoliating hand and foot treatments, and hot stones. A comprehensive menu of facial treatments covers microderm infusion treatments, chemical peels, back facials, and acne facials. Licensed aestheticians perform an intake and skin analysis, followed by customized skincare and recommendations for bringing the beauty home with the right products. Massage Envy also provides total body stretch sessions according to the "Streto Method." Pair a stretch session with Rapid Tension Relief, a rapid percussion technology that relieves muscle tension and minor aches and pains. Rapid Tension Relief can be paired with a massage or facial as well, and all facials can include massage, too.