Experience the Edna Valley Wine Region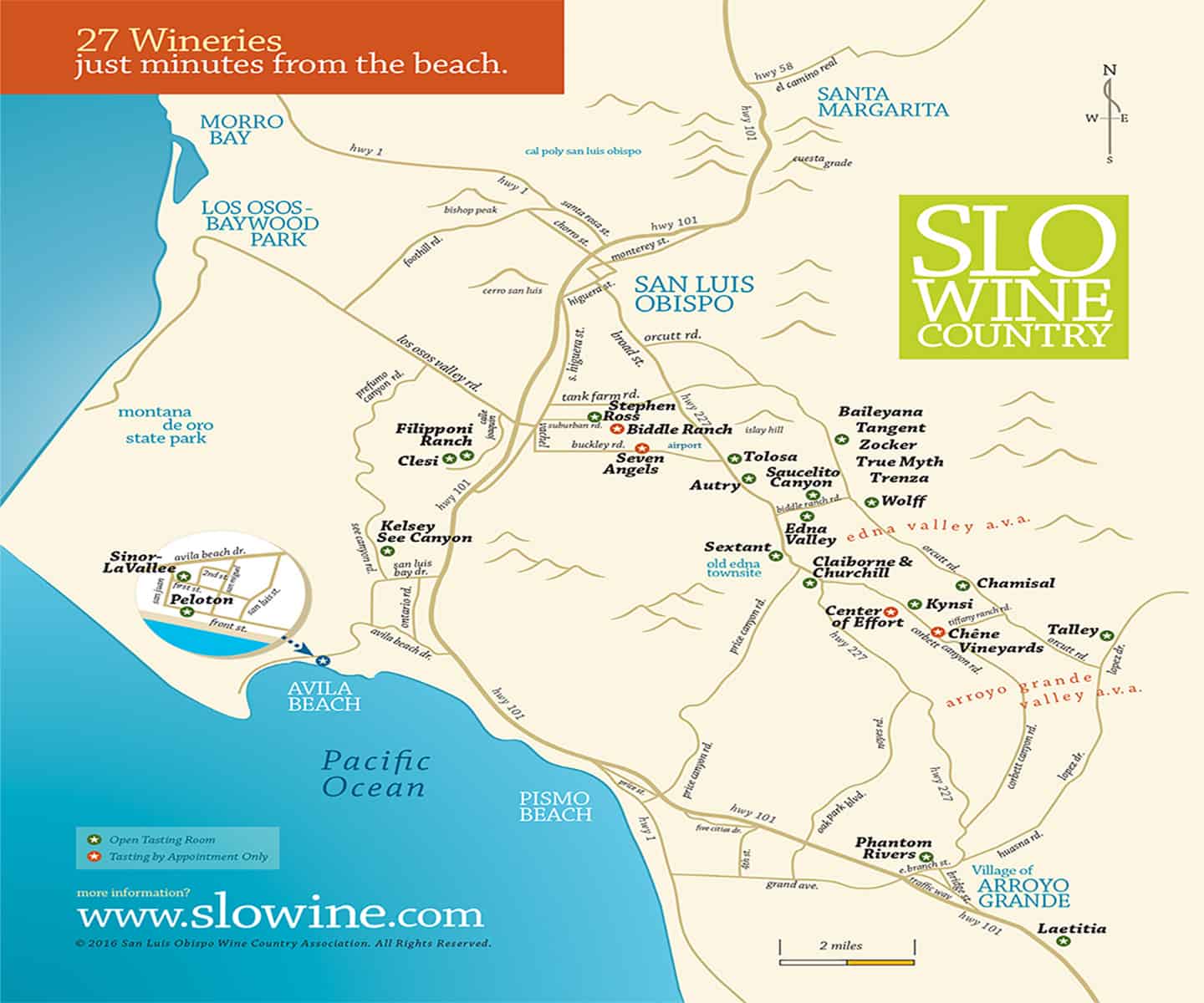 Arroyo Grande Valley Wineries
Thanks to the Edna Valley's long hang time and coastal climate, this is an area that's also home to several sparkling wine producers. In addition to elegant still pinot noir and chardonnay, bubbles have become a favorite of both locals and visitors. To help you plan, sip, and enjoy, SLO Coast Wine has designed a Sparkling Wine Trail that takes travelers to ten spots where sparkling wine really sparkles. Taste wines where they're made, like at Laetitia Vineyard & Winery, where winemakers make several styles, from Blanc de Blanc and Blanc de Noir to a non-vintage selection. Get ready to unwrap the gold foil and pop the cork all up and down the coast — and take bottles home with you. There's no special occasion required for enjoying a glass of bubbles. Niner Wine Estates, Cutruzzola, Stephen Ross, Baileyana, Wolff, Biddle Ranch, Piedra Creek, Center of Effort and Sinor-LaVallee each have their own style. Enjoy one or all of them on the SLO Coast Sparkling Wine Trail.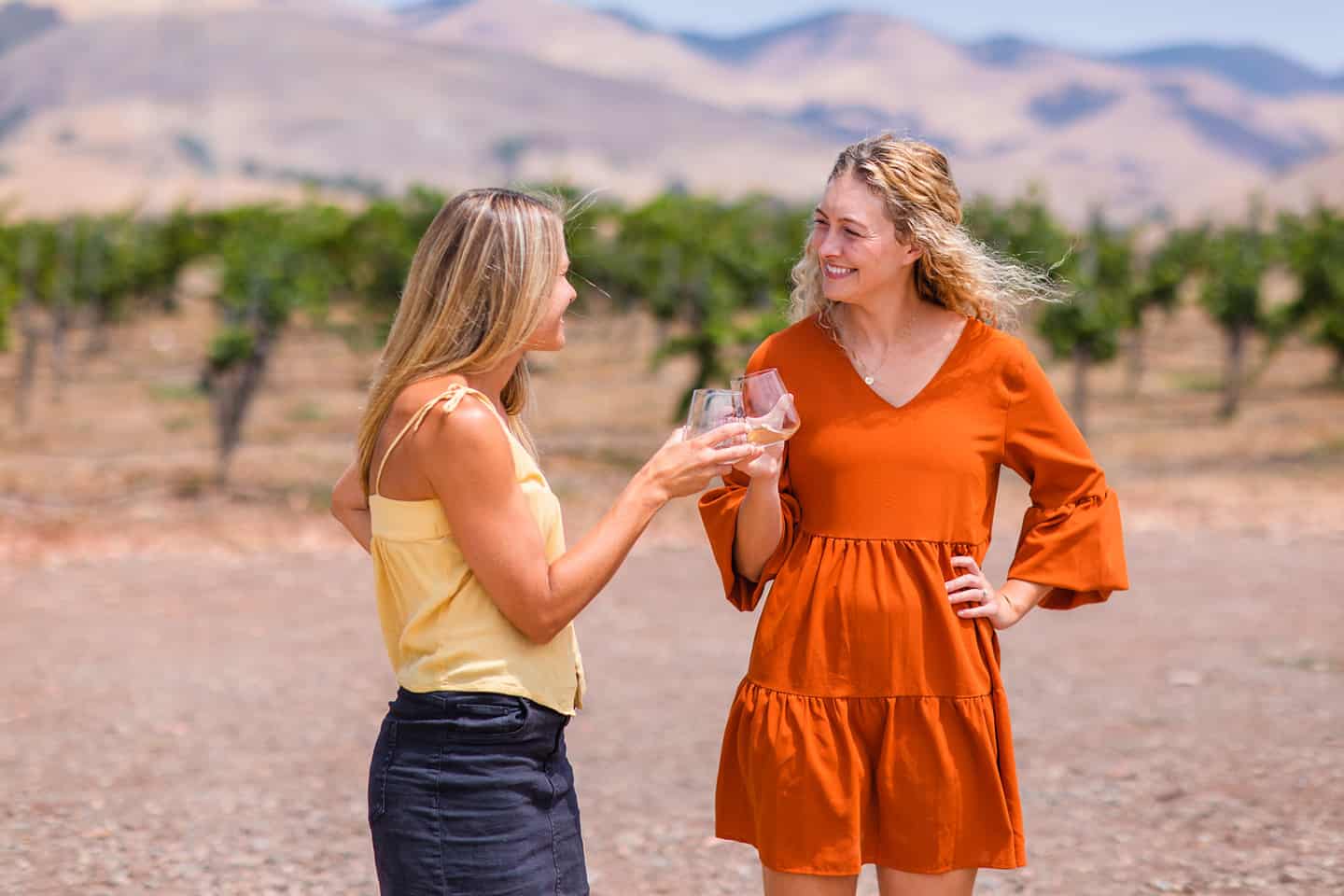 Edna Valley is served by a number of tour and transportation companies to keep wine tasting educational, fun and safe for all.
101 Wine Tours
This tour company prides itself on designing custom itineraries tailored to the needs and preferences of their clients. Tours are conducted with knowledgeable guides and Mercedes vans for comfort and a bit of luxury. Whether you have a vision for where you'd like to taste or you're completely open to recommendations, 101 Wine Tours strives to make the experience memorable and fun.
Uncorked Wine Tours
Open to your itinerary or able to design one for you, Uncorked Wine Tours caters to the taste of its guests. Local experts share their experiences, secret spots and knowledge, making for a fun and delicious day tasting wine in Edna Valley.
Breakaway Tours
Since 1995, Breakaway Tours has been bringing local expertise to Edna Valley wine tasting. Choose to join a group tour to 4 wineries, plus door-to-door service and a picnic lunch, or design a private tour, just for your party. Enjoy specialized options like dog-friendly wine tours and tours to small-scale wineries. And don't forget celebrations! Breakaway Tours welcomes groups for guy and girl getaway trips, bachelor and bachelorette parties, family reunions and more.
SLO Safe Ride
This local specialist provides safe and fun transportation for your wine tasting adventure. Each trip includes a knowledgeable driver, a luxury bus, limousine or large-group vehicle, door-to-door pick-up and drop-off, and bottled water. For an all-inclusive wine tour, SLO Safe Ride covers all tasting fees, provides box lunches, and offers concierge service upon request.
Sidecar Wine Tours
Experience the freedom of riding a motorcycle on the backroads of wine country—without having to get your motorcycle license. Sidecar Wine Tours has the world's only fleet of tandem sidecars, and invites folks to pair up and hop in. Their safety-first, knowledgeable drivers will squire you through Edna Valley, starting with Wolff Vineyards on Orcutt Road. Feel the wind through your hair and the sun on your face as you ride between three total wineries. The tour lasts 2.5 hours, and all tasting fees are included.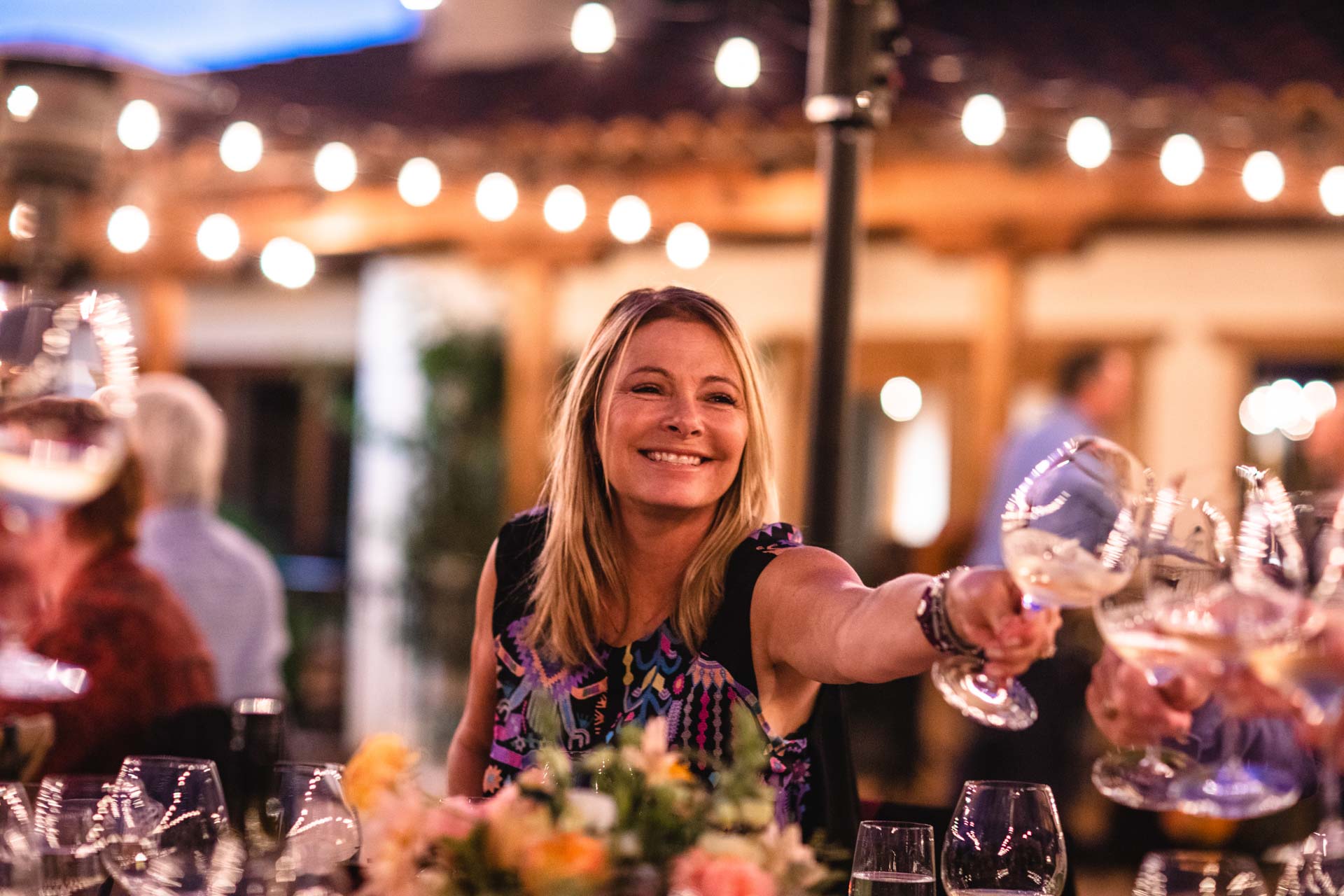 The earliest known vineyards in Edna Valley were planted as experiments in the 1960s by agricultural researchers. The high quality of wines made from these grapes convinced pioneers Norman Goss and Jack Niven to plant the first commercial vineyards here in 1973—specifically pinot noir and chardonnay, which were well-suited to the cool coastal climate. Several local growers followed suit, and wineries from across California started purchasing Edna Valley fruit. In 1980, the growers organized a petition for American Viticultural Appellation (AVA) status from the U.S. government. The application was approved, and the Edna Valley AVA became the tenth in the U.S. and the first within San Luis Obispo County.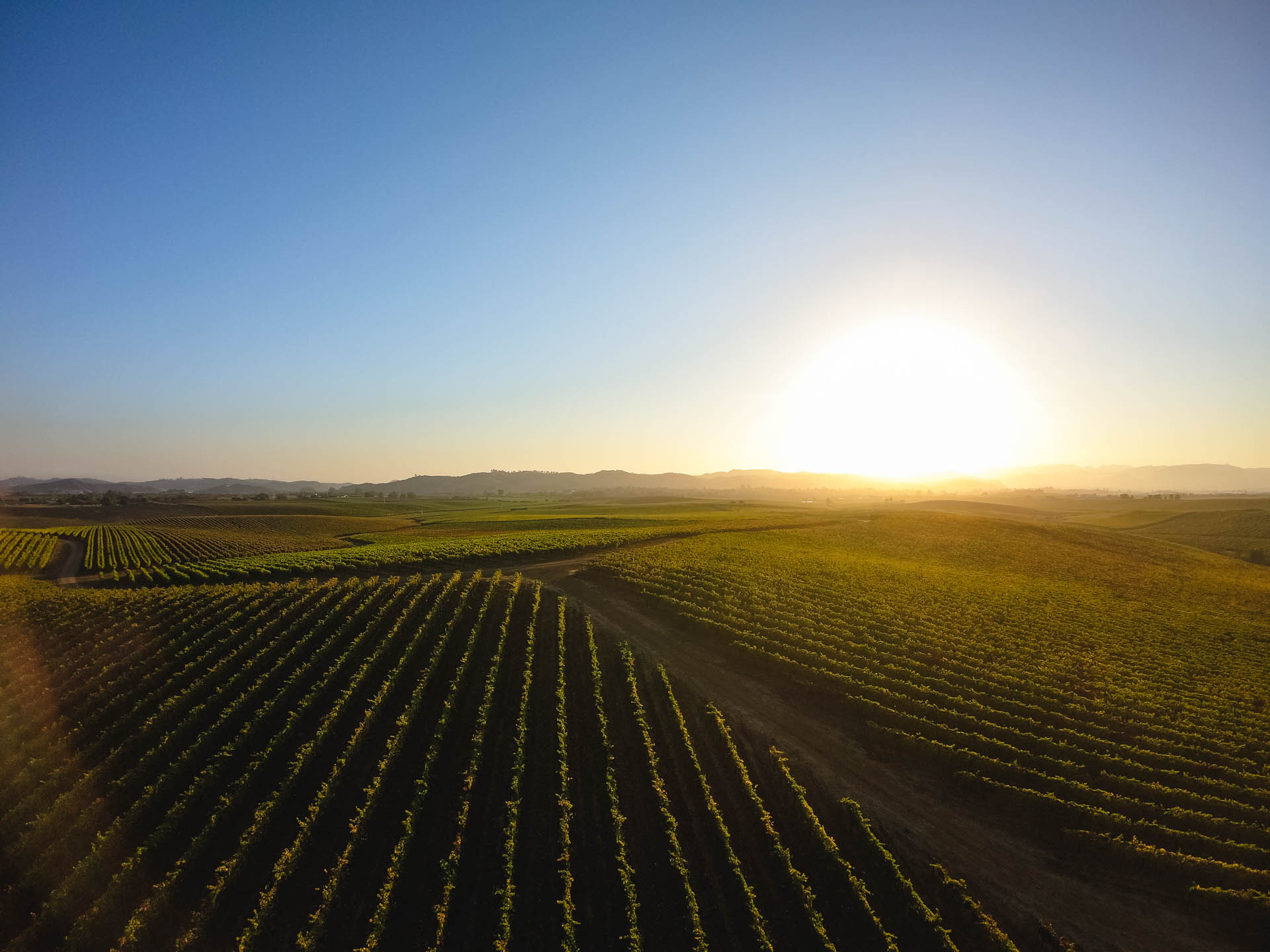 This landmark townsite circa 1880 sits at the center of the Edna Valley wine region. A quirky historic village, Old Edna also acts as a hub of information about the region. The historic Edna Hall houses one of Sextant Winery's tasting rooms, as well as a gourmet delicatessen. For a one-of-a-kind experience, visitors can also schedule a private seated tasting of Sextant Wines in the Old Edna Blacksmith Shop. (Look for one of the Sextant Winery sources, MacGregor Vineyard, just behind the townsite.) Two vacation rentals, Desolina Cottage and Suite Edna, sit 100 feet away from each other. Explore, grab a bite to eat, do a little wine tasting, and unwind after a long day of wine country fun.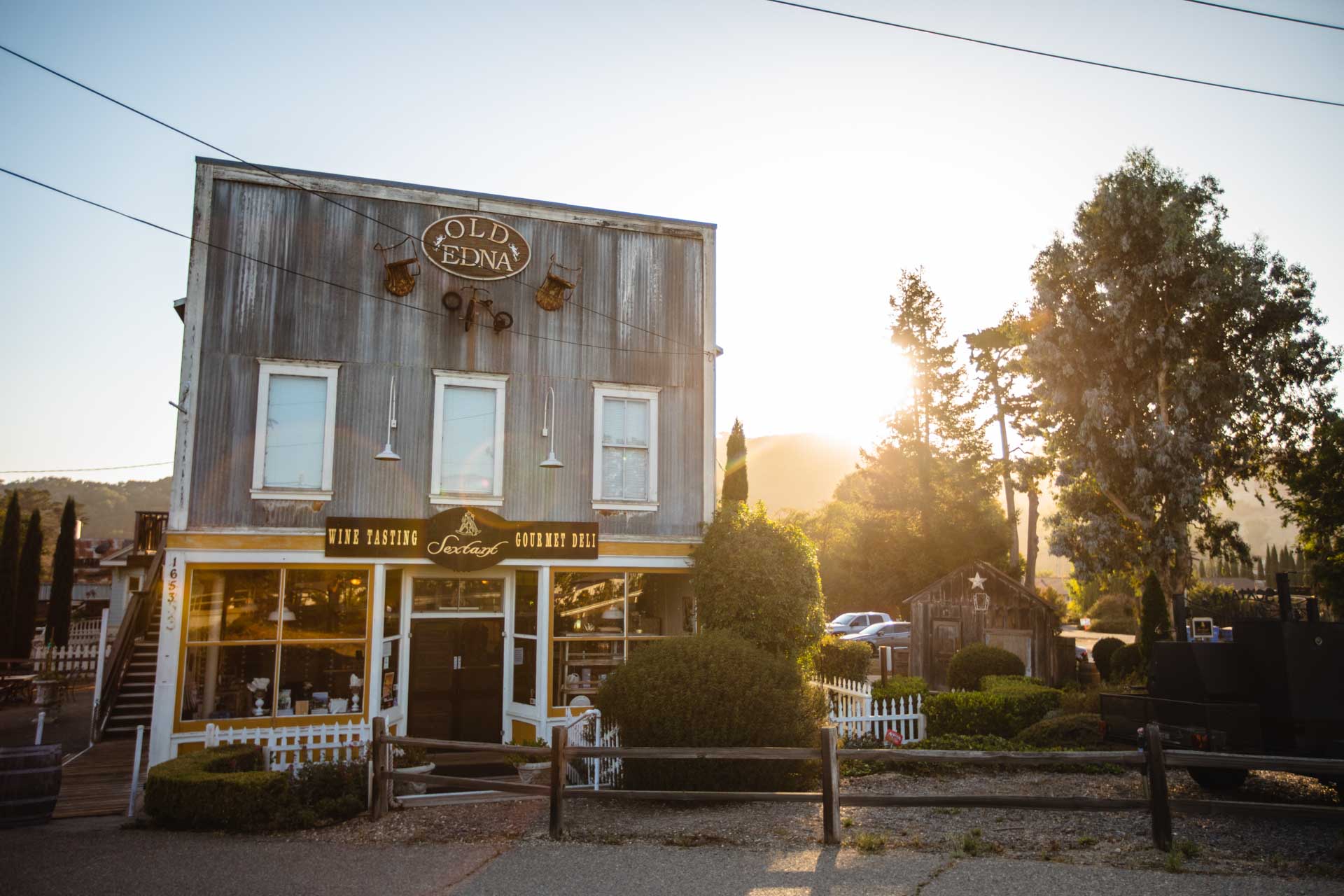 Fortunately for those who love a good ride and fine wine, Edna Valley is an easily cruise-able wine region—and oh-so-beautiful. For the peace and pleasure of riding in Edna Valley wine country, a multitude of routes await. Try the 20-mile Tiffany Ranch Road Loop, which breezes past Baileyana, Chamisal, Wolff, Claiborne & Churchill, Sextant, Biddle Ranch and Tolosa. On the 30-mile Corbett Canyon Loop, you'll take in Talley Vineyards, Kynsi Winery, and others. And on the 23-mile Tour d'Avila, cyclists visit downtown tasting rooms Sinor-LaVallee, Alapay, and Peloton as well as Kelsey See Canyon Winery.  Of course, if you'd prefer an in-person guide, that's a terrific option. Ask for a full- or half-day trip through Edna Valley with Central Coast Outdoors—you can even request a picnic lunch.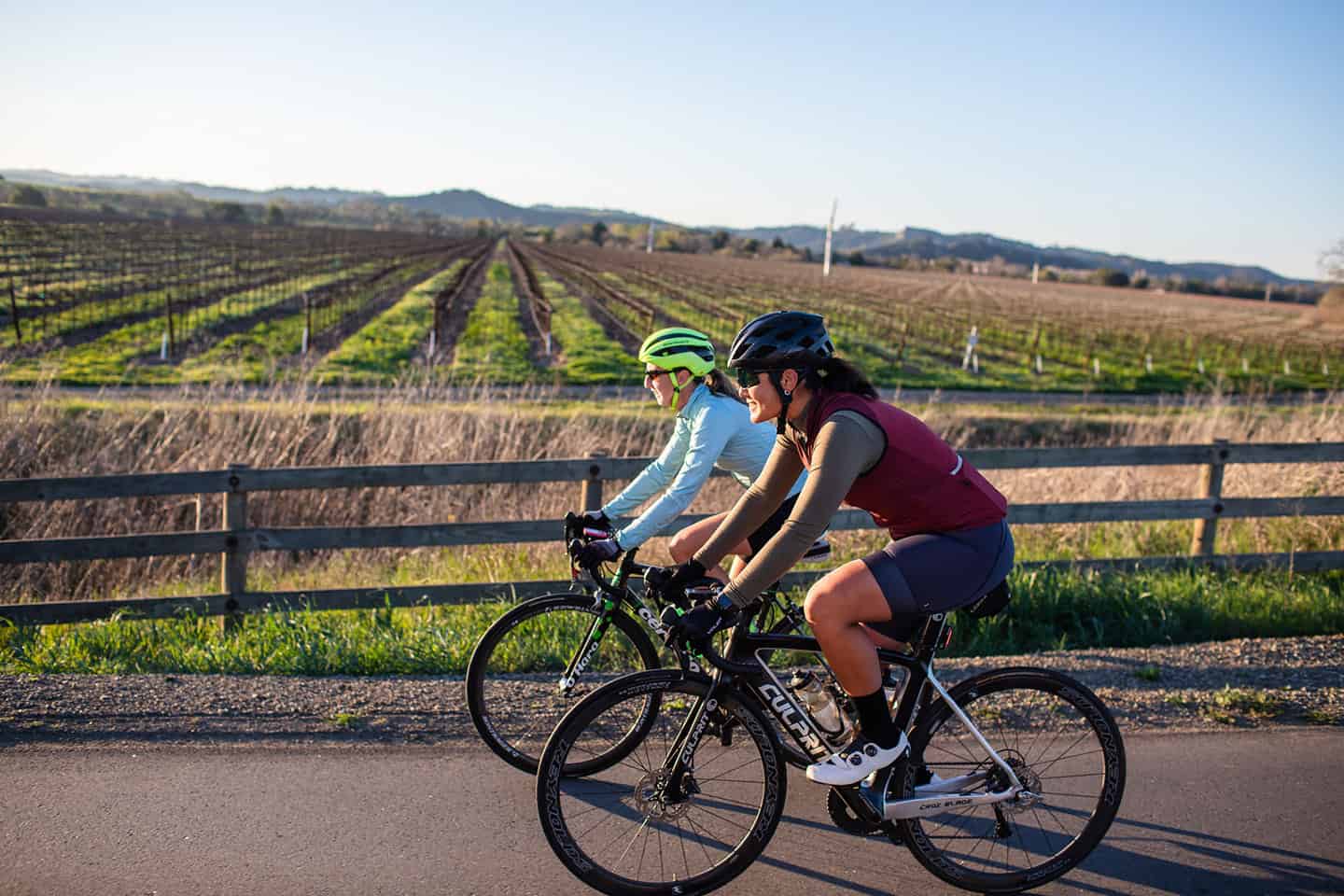 With rambling vineyard views and venues from intimate to large-scale, wineries in Edna Valley can be an excellent choice for a wine country wedding. Venues run from rustic to refined, elegant to down-home. Most have lots of space for guests to dine and dance the night away—and it never hurts to have award-winning wine at your fingertips. The area is home to hundreds of experienced florists, cake artists, caterers, officiants, musicians, DJs and more. Not sure you want to say "I do" among the vines? Edna Valley wine country also makes a terrific place to plan a bachelorette party, take a honeymoon, or celebrate an anniversary.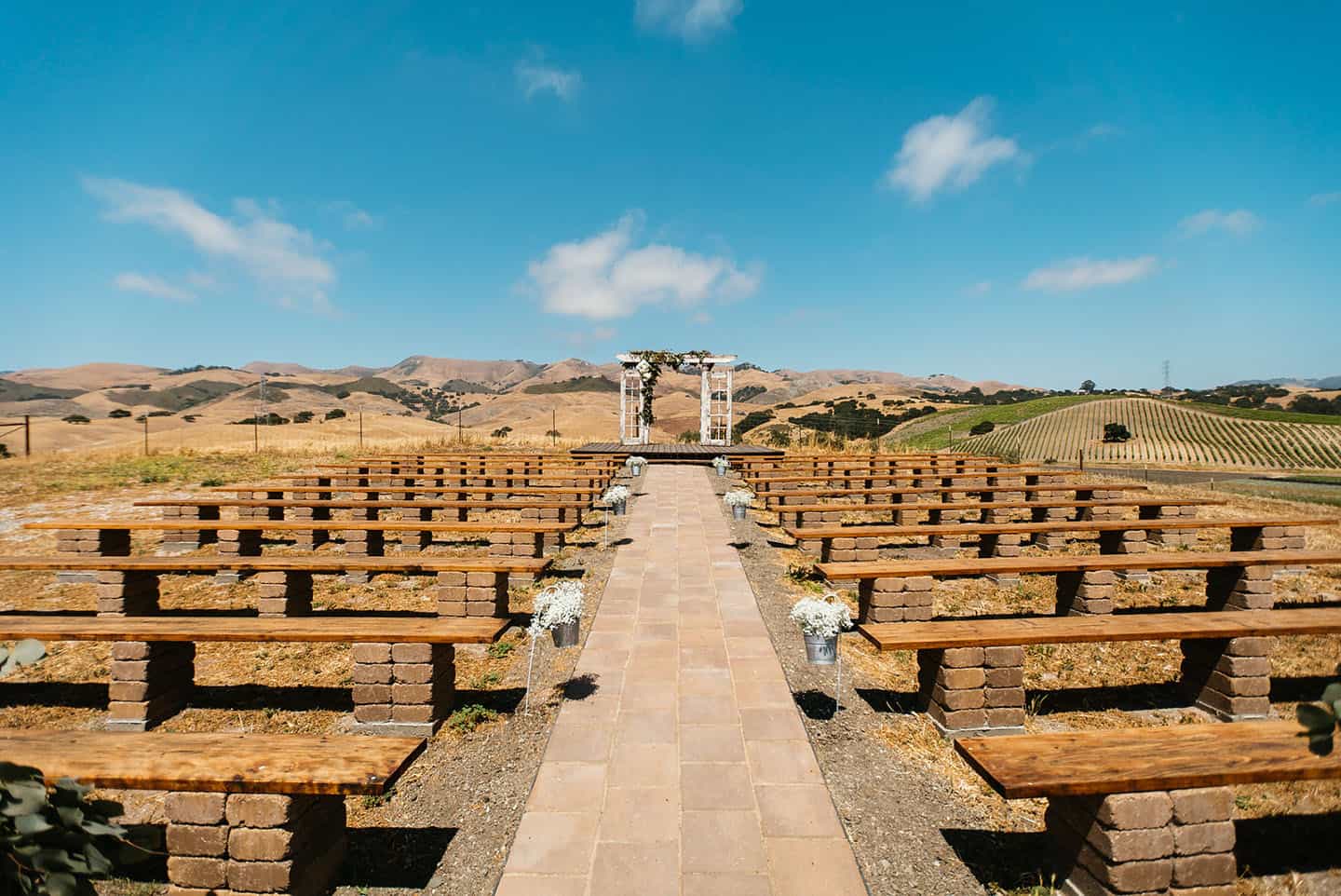 Wine tasting is a must in the Edna Valley, but stick around and you'll see: there's much more to discover. Find your next favorite producer along one of several California Coastal Wine Trails, including the Sparkling Wine Trail and the Pacific Coast Wine Trail. Done with wine? Craft beer is having a major moment here, too, lifting the bar and pioneering new styles and signatures. Try visiting one of the many beer gardens, craft breweries and taverns along our stretch of Highway 1 to experience the movement for yourself. Not to be outdone, the coastal distillery scene is moving and shaking, too, with award-winning gins, whiskies, grappas, vodka, and more. Visiting all of the hot spots could take weeks, but plan it right and you can experience one of the many beer, wine and food festivals that bring multiple producers to one location. These celebrations really showcase the flavor and hospitality at the heart of Highway 1—an experience you don't want to miss.