Avila Wine Trail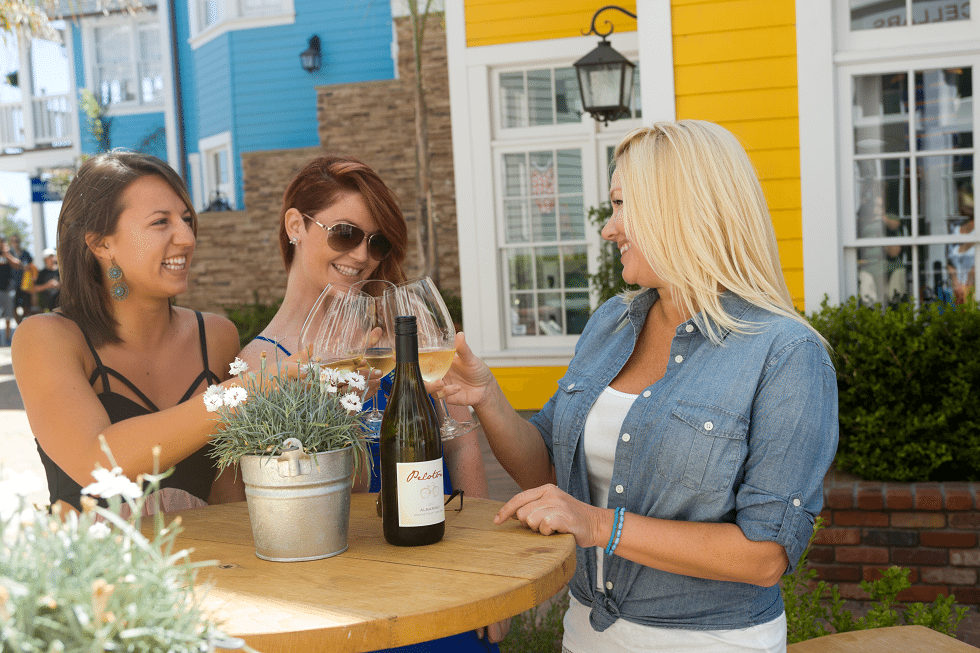 Nestled beneath the sheltering hills of Point San Luis and the Avila lighthouse, the Avila Wine Trail features family-owned and operated wine venues offering award-winning vintages that capture the essence of wine making on the Central Coast. From downtown beachfront wine tasting rooms to the See Canyon and Avila Valley wineries just five minutes from the beach, one thing is consistent – the focus on making your Central Coast wine tasting tour fun and enjoyable.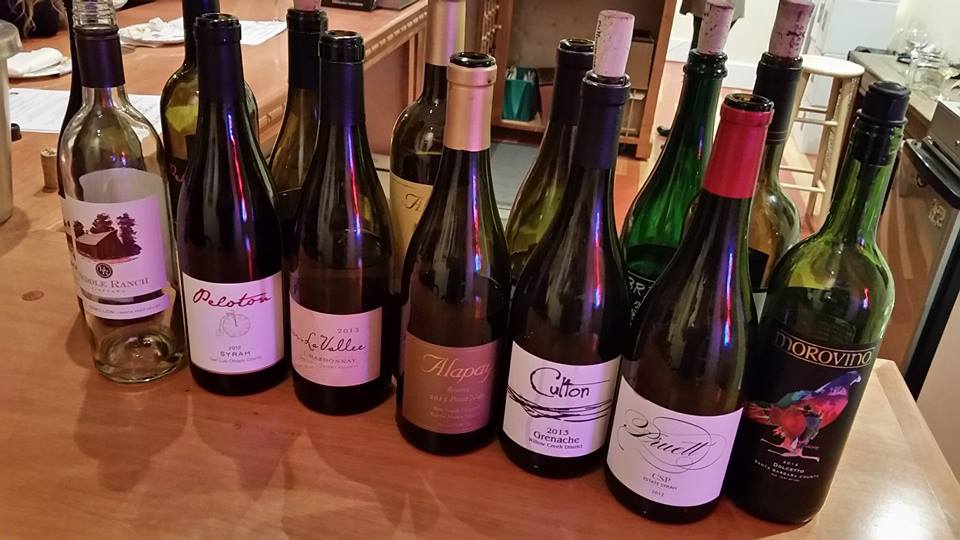 The beauty of the Avila Wine Trail is in the diversity of wines and tasting room experiences. On any given day there is an excellent chance that if you visit one of the tasting rooms, you will be chatting with the winemaker or one of his/her family members!  From Italian-style Barberas to robust Rhones, Spanish-influenced Tempranillos and beautiful Burgundies and Bordeaux, there is a wine for every palate on the Avila Wine Trail.
Morovino Winery, just steps from Avila's beachfront promenade, features award-winning, Italian-style wines and a relaxed setting. Their wines are approachable and easy-drinking, using premium grapes from N. Santa Barbara County.
WINES TO TRY:  Morovino's light and lively Sangiovese is bright
with cranberry and pomegranate notes with a spicy finish.  The off-dry Pinot Grigio is so smooth and easy-to-drink they sometimes refer to it as "beach juice" in the tasting room.  (Morovino.com)
Peloton Cellars focuses on high quality, very small lot wines. The wines are a result of their own detail-focused wine making and high-quality farming practices – the proprietors own one of the Central Coast's premier vineyard management companies. The tasting room brings together their love of wine and cycling in the décor and accessories.
WINES TO TRY: Peloton's Criterium Bordeaux Blend is bold and rich with smooth tannins and a lingering finish.  The bright Albarino is a great summertime (or anytime) sipper.  (PelotonCellars.com)
Alapay Cellars has been serving Avila Beach wine tasters for over 14 years.  Their multiple award-winning selections include Sparkling, White, Red, and Dessert wines. Winemaker/owners Scott and Rebecca Remmenga make distinctive French Oak aged wines and pride themselves on offering something perfect for every palate.
WINES TO TRY: Their Rebekah reserve red blend is velvety with the perfect hint of fruit.  Alapay's beautiful viognier is hypnotic with flavors of white peach and honey.  (AlapayCellars.com)
Avila Wine Company offers a selection of personally curated wines from the Central Coast, N. California, and select international wines. Whether you are wine tasting or enjoying wines by the glass or bottle, the environment is relaxed, fun and informative. Avila Wine Company also offers craft beers and small bites.
WINES TO TRY: Avila Wine Company has an incredible array of 200+ wines available, including allocated and hard-to-find vintages. (AvilaWineCompany.com)
Croma Vera, loosely translated from Latin, means true colors. And the goal of the winemakers is to allow each vineyard to reveal its true and unique colors.  Croma Vera specializes in Spanish varietals such as Tempranillo and Albariño and also offers Grenache, Cabernet Sauvignon and blends.  The Croma Vera tasting room is spacious with several seating areas ideal for small groups.
WINES TO TRY:  Croma Vera's Tempranillo Joven is fresh and luscious.  They also offer a crisp and beautiful Tempranillo Rose.(Cromavera.com)
Sinor-Lavallee was founded in 1997 by Mike Sinor (self-avowed "Pinot Guy") and Cheri La Vallee-Sinor.  Sinor-Lavalle wines are produced from the grapes of their estate vineyard near Avila Beach. Their focus is on the terroir of their estate vineyard and showcasing those unique influences in the wines they produce.
WINES TO TRY: Sinor-Lavallee's White Label Pinot Noir from their Bassi Ranch estate is a taut, focused expression of the Pinot Noir grape.  The Bassi Ranch Chardonnay offers a smooth mouthful of peach, citrus and minerals.  (SinorLavallee.com)
The quaint Kelsey See Canyon Vineyards is nestled in the See Canyon just a few minutes drive from downtown Avila Beach. In addition to Kelsey's award-winning wines, their unique apple-grape blends and hard ciders pay homage to See Canyon's apple-growing heritage. Kelsey offers both indoor and outdoor wine tasting and a bevy of peacocks to serenade you while you taste.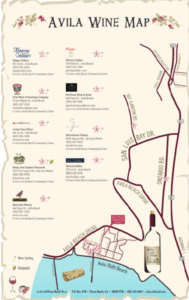 WINES TO TRY: Kelsey's Merlot is filled with ripe cherry and spice notes.   The unique Golden Delicious apple-grape blend is light, crisp and refreshing.  (Kelseywine.com)
For more info on winery and other events in Avila Beach, click here.  Photos and tasting notes courtesy California Winery Advisor.