Imagine a seaside community surrounded by a wealth of wildlife in its own habitat, and you've probably imagined a place like Avila Beach. The sound of waves crashing, birds singing, and seals barking is the soundtrack to any day spent here. All creatures great and small inhabit and travel through Avila Beach, from tiny hermit crabs to whales. Seeing some of these animals requires a little planning, while others are easily accessible any time and may even surprise you. Whether you're adding species to your shorebird list, bringing your children to the tidepools, or swooning at the cuteness of sea otters, Avila Beach delivers. Just remember: this is their home. Particularly when it comes to tidepools, take care, as disturbing them is illegal. (For more ideas for how to tread lightly, see our Wildlife Viewing Tips.) Tidepools in Avila Beach are mostly in areas not easily accessible from shore, but kayaks can help. At low tide, bring your kayak or rent one to explore the harder-to-reach tidepools, as well as rock formations and caves. And if a more contained experience is more your speed, check out the Central Coast Aquarium, right downtown in Avila Beach. This boutique aquarium gives up-close access to jellyfish, small sharks, an octopus and more. Afterward, continue the adventure at the Pirate Park next door, the beach, and the pier.
Explore Tide Pools & Sea Life Along Highway 1
Tide Times for Highway 1
Thursday, Sep 21, 2023
| Tide | Time (PST/PDT) | Height |
| --- | --- | --- |
| High Tide | 4:14 AM | 3.2 ft |
| Low Tide | 7:01 AM | 3.03 ft |
| High Tide | 2:08 PM | 5.16 ft |
| Low Tide | 10:34 PM | 0.72 ft |
Tides measured at Port San Luis Harbor. Data provided by
noaa.gov.
Tucked-away Pirate's Cove was once the stomping grounds of Chumash Native Americans and, later, midnight moonshine smugglers. Today, it is the site of a clothing-optional beach — as well as an excellent variety of tidepools. (Consider these conditions before visiting, especially with children.) Anemones, crabs, sea stars and more can be found in the tide pools between the south shore of Avila Beach and Pirate's Cove. Pirate's Cove is also home to a number of interesting rock formations and caves. Many are not accessible from either Avila Beach or Pirate's Cove, so you'll need to get creative to see them. It's possible to kayak from Avila Beach south to Pirate's Cove, either with your own rig or a rental. Alternatively, hike down from the Pirate's Cove parking lot (accessible from Cave Landing Road, just off Avila Beach Drive). Also, just slightly further south, in Shell Beach, there are huge expanses of tide pools accessible by stairs to the beach.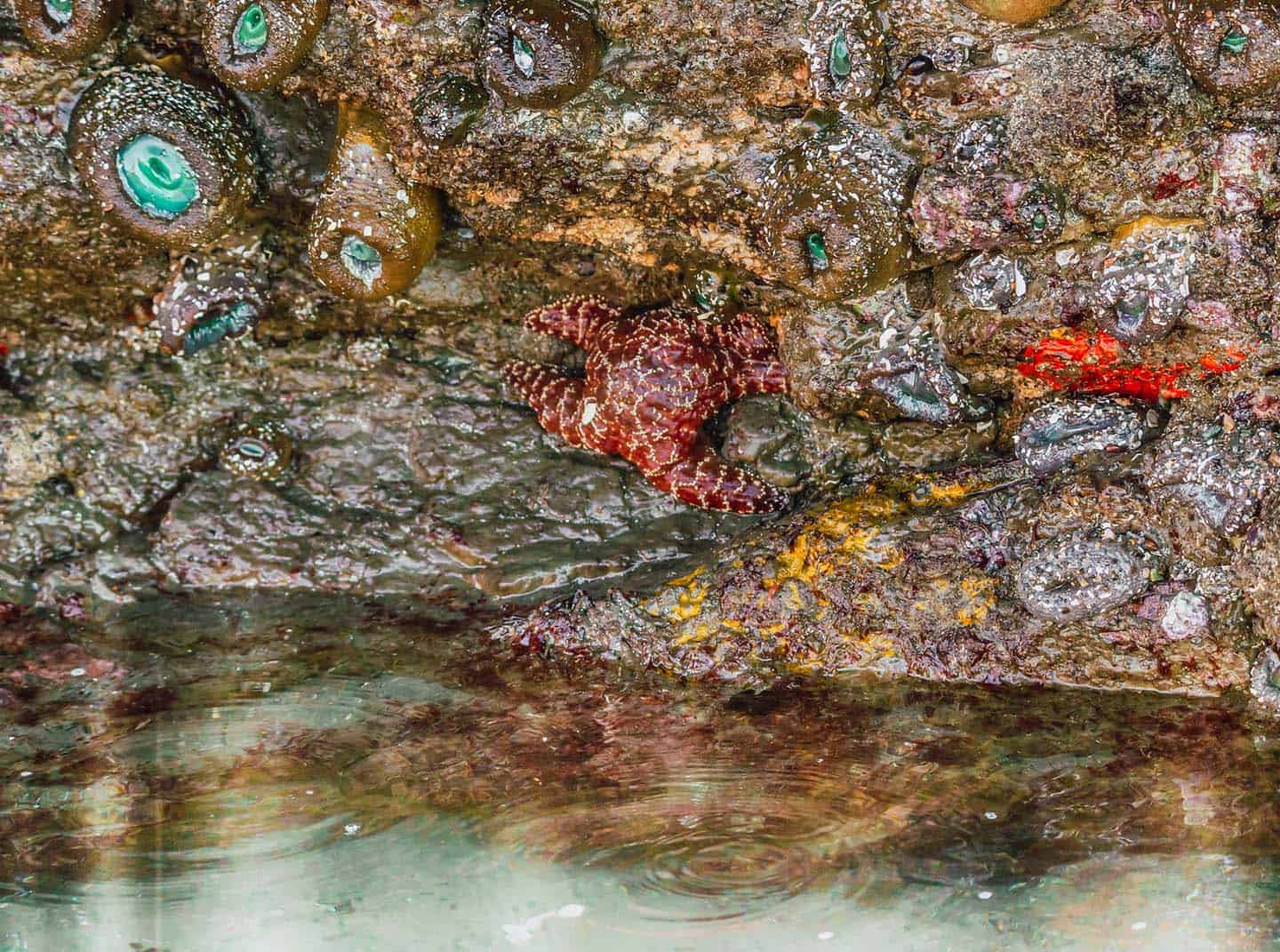 The Cal Poly Pier was originally built in 1914 by the Pacific Coast Railway Company for shipping. In time, Unocal bought the pier and contributed to Avila Beach becoming the most active and productive crude oil shipping port in the world. Today, the pier no longer ships oil, having been gifted to local Cal Poly State University for marine research. The site is ideal for the study of marine life, though it is not open to the public. Fortunately, anyone wanting to observe tide pools in the vicinity can do so without being a Cal Poly student, staff or faculty. Find a small outcropping of active tide pools and interesting rock formations on the south side of the Cal Poly Pier. This can be accessed via the parking lot for the Cal Poly Pier. Keep an eye out for sea anemones, urchins, sea stars, crabs, mussels, and other tiny tidepool residents.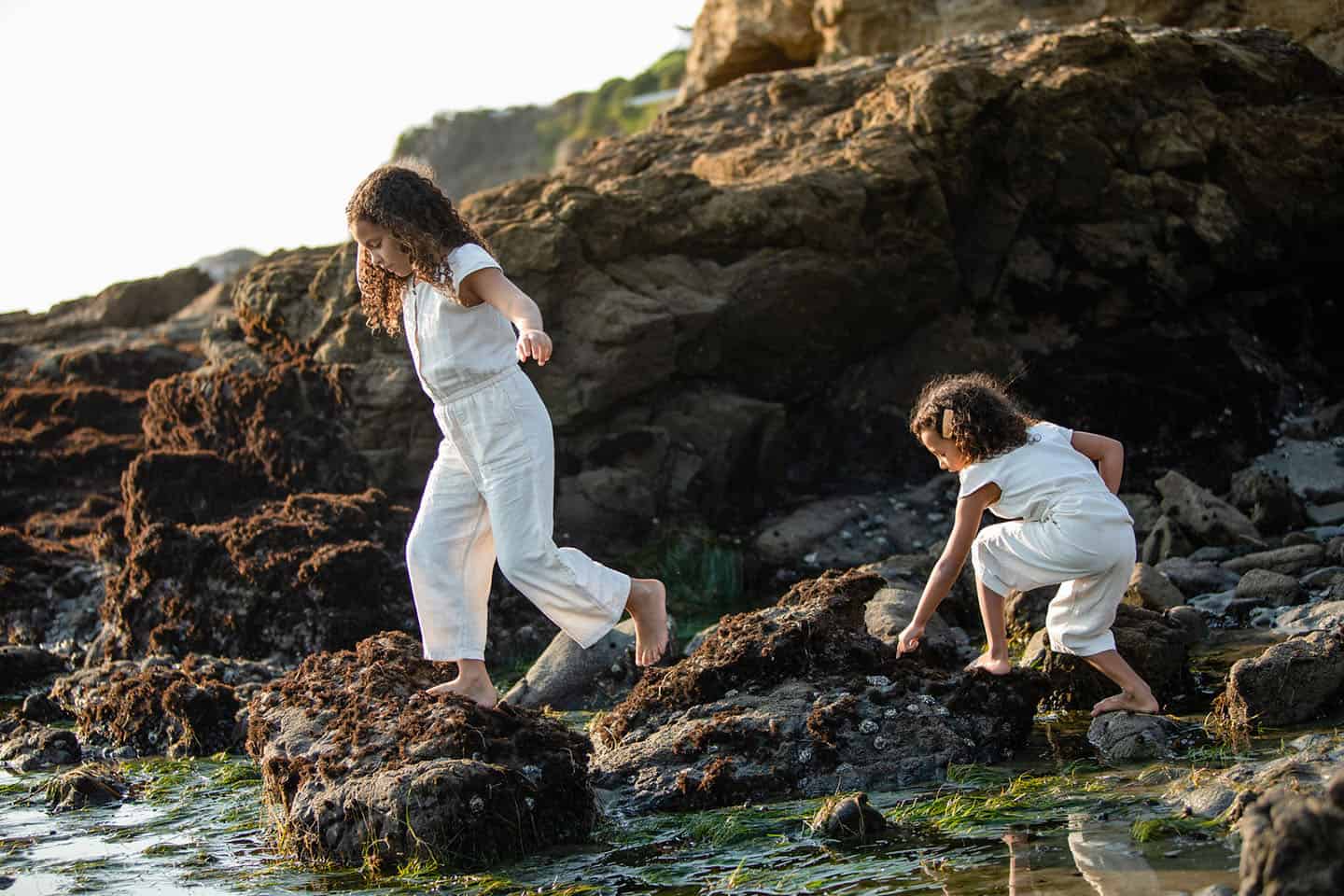 Point San Luis Lighthouse Tide Pools
The picturesque Port San Luis Lighthouse lies tucked around a mountain, not visible from anywhere in Avila Beach. The fact that it is so unspoiled and untouched makes this area especially appealing for tide pool enthusiasts. Built in 1889 to help nearby ships navigate the shoreline, the Port San Luis Lighthouse lies on the northernmost edge of Avila Beach. The lighthouse stands above a small cove that includes many abundant tidepools, all of which are accessible by kayak only. Of course, it's possible to visit the Port San Luis Lighthouse itself, but only via a docent-led tour. (The path to reach the lighthouse is called the Pecho Coast Trail, which travels over land owned by PG&E. But while private hiking is not permitted on the Pecho Coast Trail, kayaking to the cove is very much allowed. It's also very quiet and rewarding: look for mussels, urchins, sea stars, hermit crabs, anemones, and more.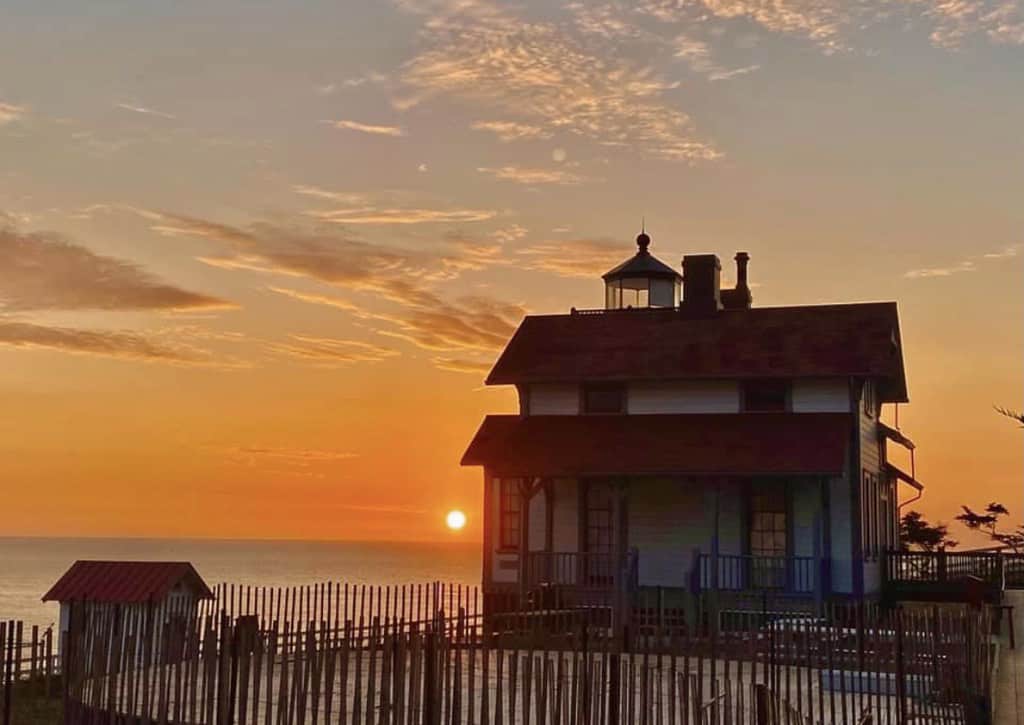 Off-Shore Sea Life of Avila Beach
The world of Avila Beach sea life extends far beyond the border of its tidepools. Avila's historic Harford Pier is an ideal spot for spotting California Sea Otters. These furry, precious marine mammals often hunt, dine, and care for their babies within full view of the pier. Harford Pier is also a popular lookout point for whale watching, as is the main pier in Avila Beach. Certain whale species travel through Avila Beach at different times throughout the year, and sometimes even make an extended pit stop in the bay here. Standing on one of these piers at the right time of year, you're very likely to see a whale fin, tail, spout or even a breech. For more information and tips on how to identify the different species, look for the Whale Trail sign on the main Avila Beach Pier. And, thanks to its position along the Pacific Flyway, Avila Beach is also a terrific place for bird watching. Migratory species and year-round residents can be found throughout the area. This includes the sycamore groves that canopy over the Bob Jones Bike Trail, San Luis Creek Estuary, seaside rock formations, and open ocean. Bonus bird-watching: Don't miss the opportunity to watch sea birds diving into bait balls near the Harford Pier.