Avila Beach feels like paradise, and not only for its white sand beaches and other natural wonders — it's a shopper's paradise as well. Though downtown Avila Beach comprises just a few square blocks near the Avila Pier, these contain a wide assortment of storefronts. Deep into the sycamore forest of the Avila Valley, a rural and rustic selection of shops delights customers of all ages and interests. These two areas make for diverse shopping opportunities, from designer swimwear and fine wine to pies and vintage-style toys. Best of all, every storefront in Avila Beach is privately and/or family owned. You won't find any chain stores here — just boutique, mom-and-pop shops with unique products and excellent service. Near the pier, businesses especially cater to beach bums, offering a wide variety of sunglasses, sandals, and swim suits. Beach towels, goggles, umbrellas and sand toys can also be found easily here.
Love the beach, the water, and coastal living? Under the Sea Gallery features all things ocean for you and the sea creatures in your life. The gallery's goal for customers is that they would "find what you love, love what you find." The shop carries a wide variety of products to enhance your home, garden, and self-care routine. Choose from a selection of scented soaps and lotions like products from Finchberry and Mermaid Rock, a local soapmaker in Cayucos. Polished crystals shine throughout the gallery; some crystals are even inside the body products, as is the case with Essential Elements essential oils. Other products like sage smudges, Celtic Harmony candles, and The Naked Bee lip balms can be the perfect little treat to bring home. Under the Sea Gallery specializes in fantasy and fun, with specialty pool floaties, whimsical home goods, and items for the kids. They even carry clothing, sandals, and jewelry. Don't miss the wide selection of garden art as well, featuring mermaids, pelicans, and more.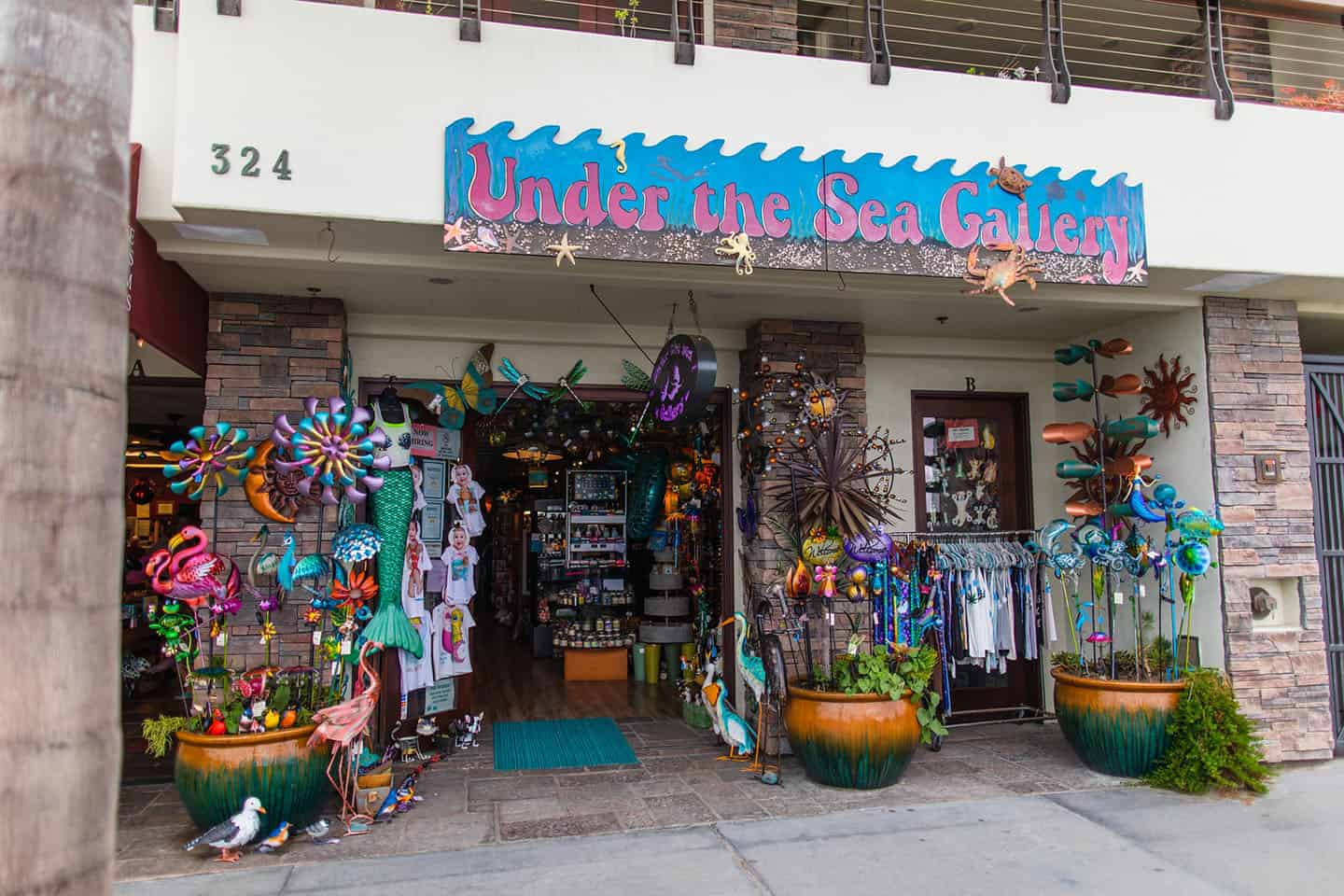 This popular spot carries over 10,000 hats in a multitude of styles at its Avila Beach location. Started in 1994, Hats Unlimited is a family-owned business specializing in all different sorts of hats. Find cowboy hats, trendy hats, beanies and cold weather hats, fedoras and more. Hard-to-size head? Bring it down to Hats Unlimited, where experienced salespeople know how to take your measurements correctly. Men, women and children can get excited about bucket hats, newsboy styles, visors, outdoor hats, straw hats, baseball caps, and many other styles. This is especially helpful during a vacation to Avila Beach, where the sun and its reflection in the waves can cause sun damage. The shop even carries fancy Kentucky Derby hats and fascinators for your next fun, formal occasion. Pick up a new hat (or a few) with help from the people at Hats Unlimited, and leave with a brand new look.
Reimer's Candies, Gifts & Ice Cream
Sun, sand, and surf have a way of making people crave ice cream and sweets, and the conditions in Avila Beach are no exception. Before, during or after a fun day at the beach, head to Reimer's Candies, Gifts & Ice Cream to satisfy that sweet tooth. If you're nervous about finding the shop, just follow your nose: the scent of freshly made waffle cones is a dead giveaway. Choose from an array of ice creams made right there at Reimer's, with flavors like Salted Chocolate, Birthday Cake, and The California Turtle. The shop also offers candies, fudge and chocolates made the old fashioned way, with high quality ingredients and tried-and-true methods. Choose from over 80 varieties of chocolates as well as licorice, sours, peanut brittle, and chews. Cotton candy, lollipops and seasonal candies for Easter, Valentine's Day, Halloween and the winter holidays make the perfect treat for someone special. And don't miss the games, toys, gifts and other items that make Reimer's such a special spot on the coast.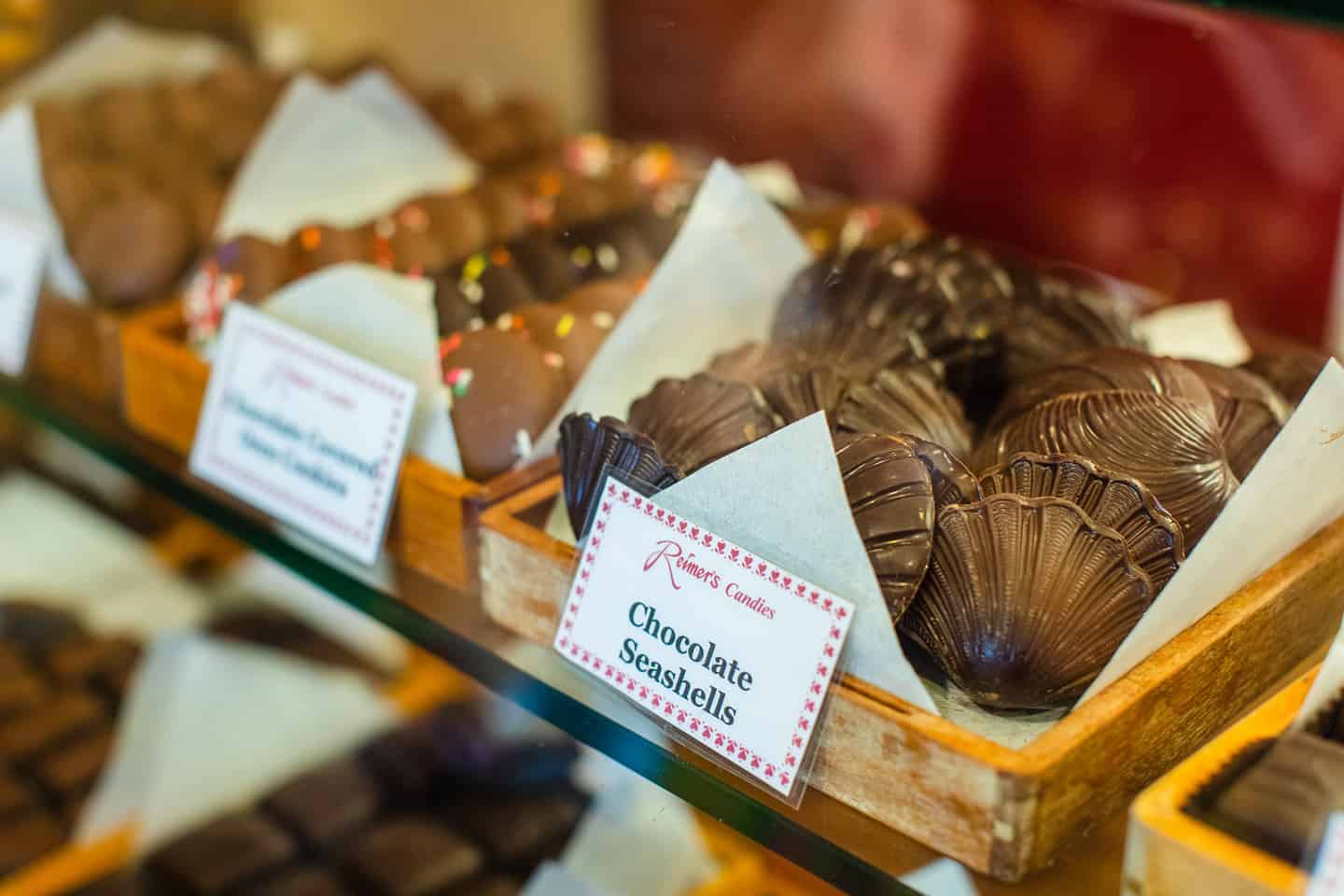 Everybody loves to ride a bike — especially along the sun-soaked coastline of Avila Beach. And Bolt About Bikes makes it easier than ever to enjoy a bike ride with their rentable e-bikes and scooters for the whole family. If you've never tried an e-bike before, you will be pleasantly surprised by its gentle assistance and smooth ride. Electric scooters make for a zippy, safe way to explore Avila Beach, from the seaside to the beautiful Bob Jones Trail. E-bikes for adults and kids, scooters, and bike trailers for carrying children can be rented by the day or by the hour. And if you love your experience on a Bolt About rental, you may even decide to buy one. Talk to your Bolt About sales person to explore purchasing e-bike and e-scooter brands like iZip, Bird, Segway, Bulls and Electric Bike Company. In the meantime, book your rental online or in the store; walk-ins are welcome but reservations ensure availability.
The fun, brightly-painted shop on the downtown promenade in Avila Beach is none other than Footseas, an apparel outlet right on the beach. Footseas specializes in sandals for the whole family. Look for hundreds of flip flop varieties, with surf brands like O'Neill, Flojos, Reef, Scott Hawaii and Ocean Minded. Others include comfort-forward, stylish sandal brands Oka'b, Fit Flops, Switch Flops, and Bernardo. For chillier weather and winter days, Footseas even carries Aussie Dogs, flip flops made with Australian Sheepskin to warm your tootsies. Other styles of sandals and accessories can also be found here for men, women and children, as well as apparel. Treat yourself to a new outfit that's comfortable, stylish and ready for the beach. Pick up jewelry, scarves, hats, tops and jeans by favorite brand Fresh Produce. Of course, no ensemble is complete without just the right handbag; Footseas has you covered there, too. Peruse their extensive purse selection to find yourself just the right finishing touch.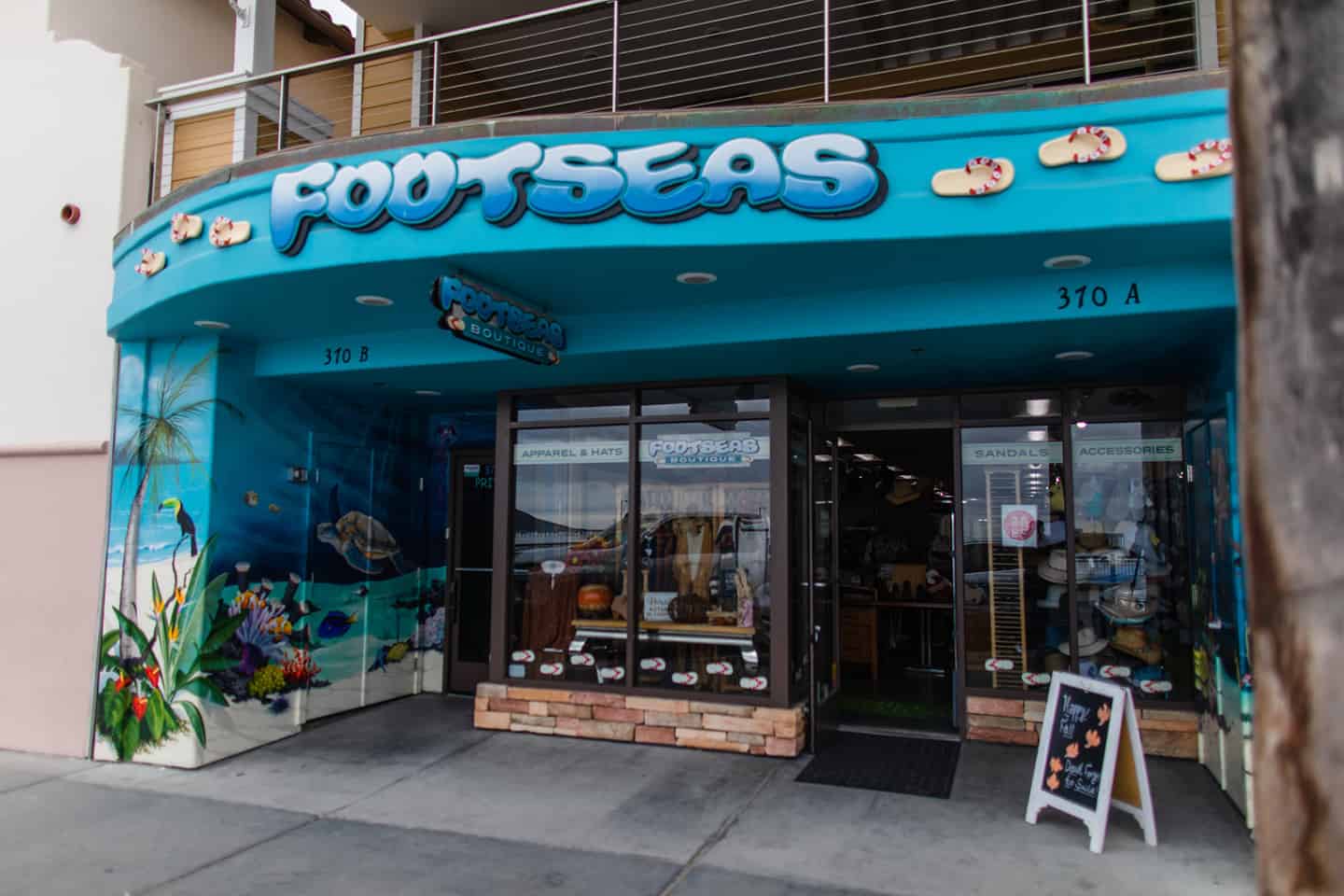 Finding quality, durable and well-fitted swimwear can be a tough task, but The Sea Barn in Avila Beach makes it a real pleasure. The Sea Barn has spent decades outfitting men, women and children in expertly-made swimwear from the industry's best brands. Whether you're looking for a designer suit for your vacation, board shorts for your kids or  trunks for Dad, the Sea Barn can help. For women, the well-organized, clean boutique carries swimsuit brands like Becca, Roxy, De La Mar, Vix, Billabong, Speedo, and Point Conception. For men, year-round options include O'Neill, Quiksilver and Billabong. But swimwear isn't the only perk of visiting The Sea Barn. Fill all your beachy needs with sandals from Cobian, Reef, Ocean Minded, O'Neill, Flojos, and Roxy. Towels, sand toys, floaties, beach chairs, sunscreen and more can be picked up for your day in the waves. The Sea Barn also offers an array of designer brand sunglasses like Maui Jim, Ray Ban, Spy, Hoven, Arnette, Von Zipper, and Kaenon. This sister store to Beachcomber Bill's also rents bodyboards and wetsuits.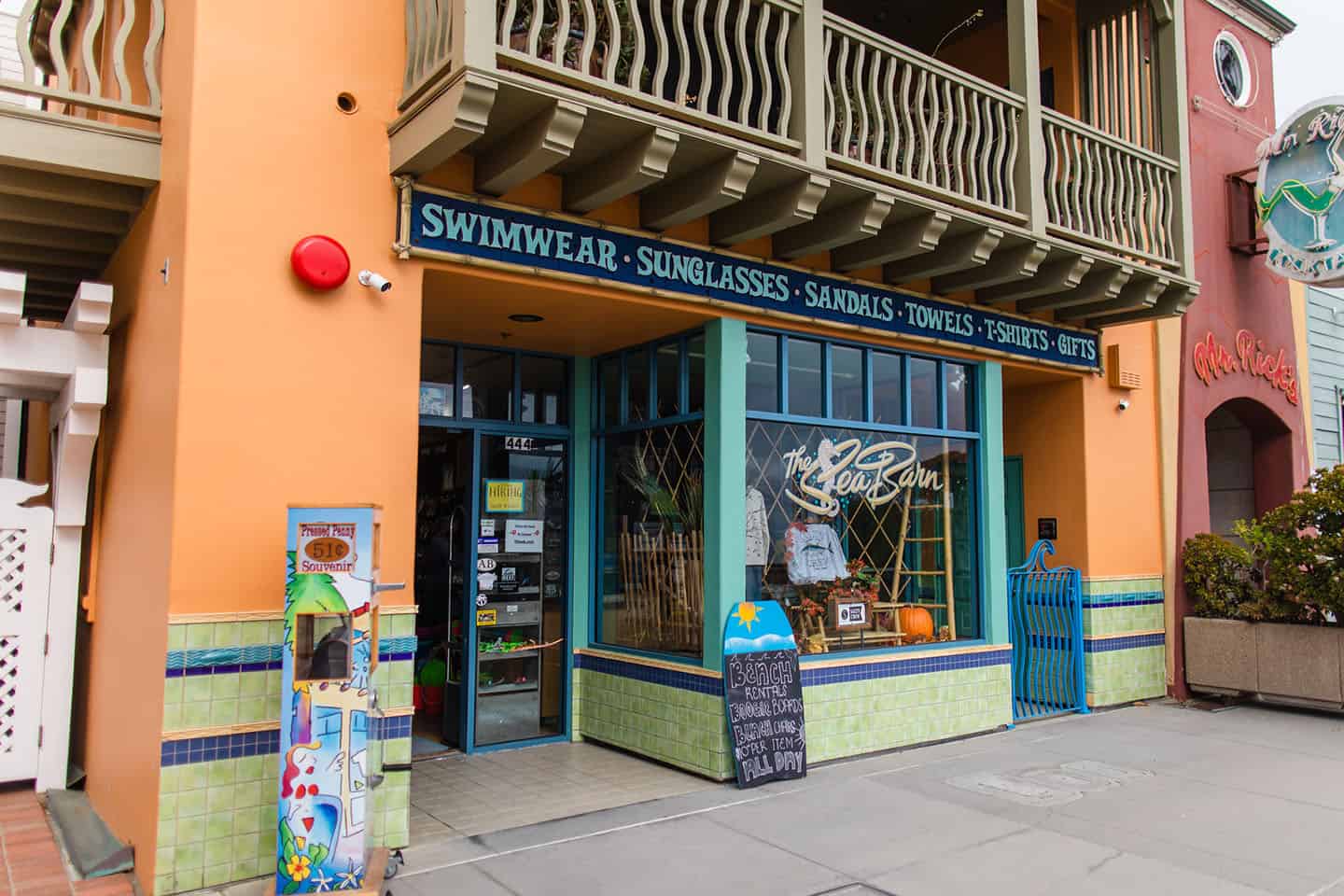 In the early 1970s, a local craftsman began making flip flops with neoprene soles called Beachcomber Bills. The sandals became hugely popular and the brand was eventually sold, but the name remains on the building where they were made in Avila Beach. Today, the storefront carries everything a beach traveler needs. Pick from all the best souvenirs, like Avila Beach tees, sweatshirts, caps, picture frames, shot glasses, magnets, keychains, postcards and tote bags. Kids will love the assortment of fun trinkets to peruse, and parents will appreciate having access to much-needed beach gear. Pick up flip flops and sandals, sunglasses, sunscreen, googles, boogie boards and skimboards, beach towels, sand toys and buckets for sandcastles. The shop also features the brand Life is Good, which highlights good vibes and extreme comfort. Pop in for something specific or just come to browse. There's always something at Beachcomber Bills to enhance your stay in Avila Beach.
Located at the corner of San Miguel Street and 1st Street, Avila Wine and Roasting is a well-stocked wine store and wine tasting bar. Whether you're a wine expert, casual drinker or complete beginner, Avila Wine and Roasting offers a fun, educational experience. Stop in after a day at the beach to taste this shop's selection of quality, small production wines from across the Central Coast. Avila Wine and Roasting also carries hard-to-find wines from across the west, like Washington, Oregon and Northern California. Taste through a flight or buy a glass or a bottle to enjoy on the stone laid patio, just steps from the seashore. Or take that bottle of red, white or dessert wine to go to give as a gift or bring to a party. The helpful, knowledgeable staff can help find the right style for you, at the right price point. And don't miss wine-related merchandise and local artwork, as well as Avila Wine and Roasting's proprietary coffee beans, roasted locally.
In 2001, winemaker Scott Remmenga opened Alapay Cellars, a winery that specializes in quality red, white and sparkling wine, aged in French oak barrels. Alapay, which means heavenly in the language of the Central Coast's earliest inhabitants, produces wine from small lots in nearby vineyards. These premium locations span from the Santa Ynez Valley at the south to Paso Robles wine country at the north. Remmenga, a former graphic designer, once printed wine labels for winery clients throughout the region. Eventually, he became a winemaker himself, producing white wines like Chardonnay and Sauvignon Blanc, and reds like Pinot Noir, Zinfandel, and Syrah. Alapay draws about 5000 cases per year, the majority of which is sold through the Avila Beach tasting room. There, visitors can experience tasting flights for a fee, just a few steps away from the sand and surf. Scott and his wife Rebecca pride themselves on offering "wine tasting without the attitude" in their spacious, ocean-themed tasting room. Don't miss the tasting room's curated gift shop that offers locally made goods and branded apparel.
Given the presence of the picturesque Bob Jones Bike Trail and so many cycling opportunities in and around Avila Beach, a cycling-themed winery makes sense. This boutique producer specializes in lean, elegant wines — much like the bicycles featured on each bottles' label. The French word "peloton" refers to a pack of cyclists in a race, and is a fitting name for a winery started by four longtime friends who love cycling. Whether it's Chardonnay or Pinot Noir, Albarino or Cabernet Sauvignon, Peloton's wines originate in cool climate Central Coast vineyards. The resulting wines maintain acids that make each bottle perfect for pairing with food. The tasting room, opened in 2010, offers tasting flights of these food-friendly wines, as well as wine by the glass. Enjoy the relaxed vibe, enjoy local wines, and hang with your very own "peloton" here in Avila Beach.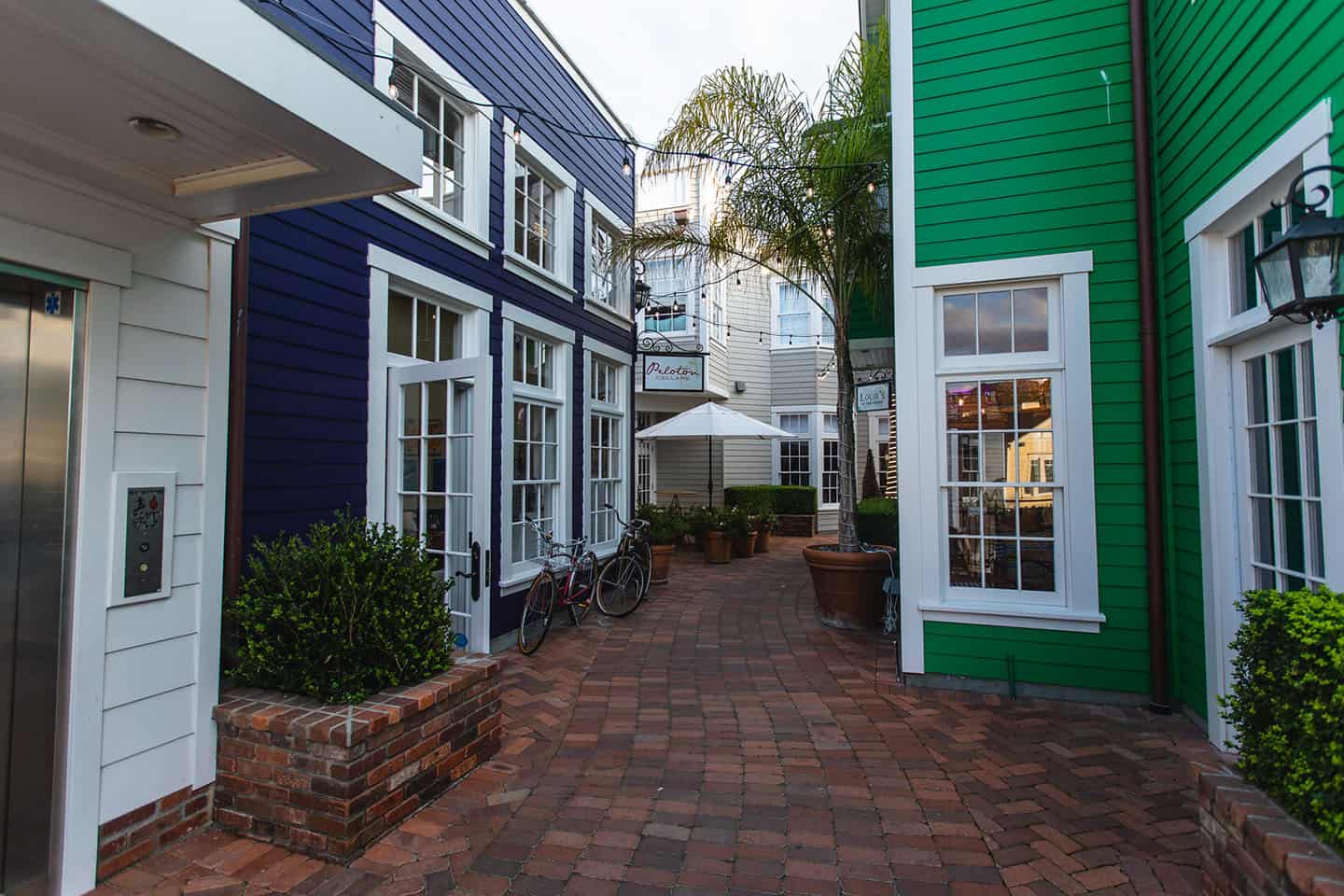 While this "boutique aquarium" is reason enough to pay a visit to Avila Beach, its gift shop offers a wealth of fun buys, especially for budding marine biologists. After viewing the octopus and tiny jellyfish, and perhaps feeding (and touching!) the sharks, head to the gift shop. Here, you'll find merchandise curated specifically for the Central Coast Aquarium experience that goes above and beyond. The helpful, knowledgeable staff can assist you in finding just the right gift for someone who loves undersea adventures. Choose ocean-themed stickers from an entire rack of fin, flipper and fish stickers. Check out the educational puzzles and ocean-centered games and books. Little ones will love stuffies like California sea otters, angel fish and turtles enough to open their own stuffy aquarium at home. Branded tote bags, magnets, umbrellas, toys and more complete the experience of a visit to this sweet spot on Avila Beach's main drag.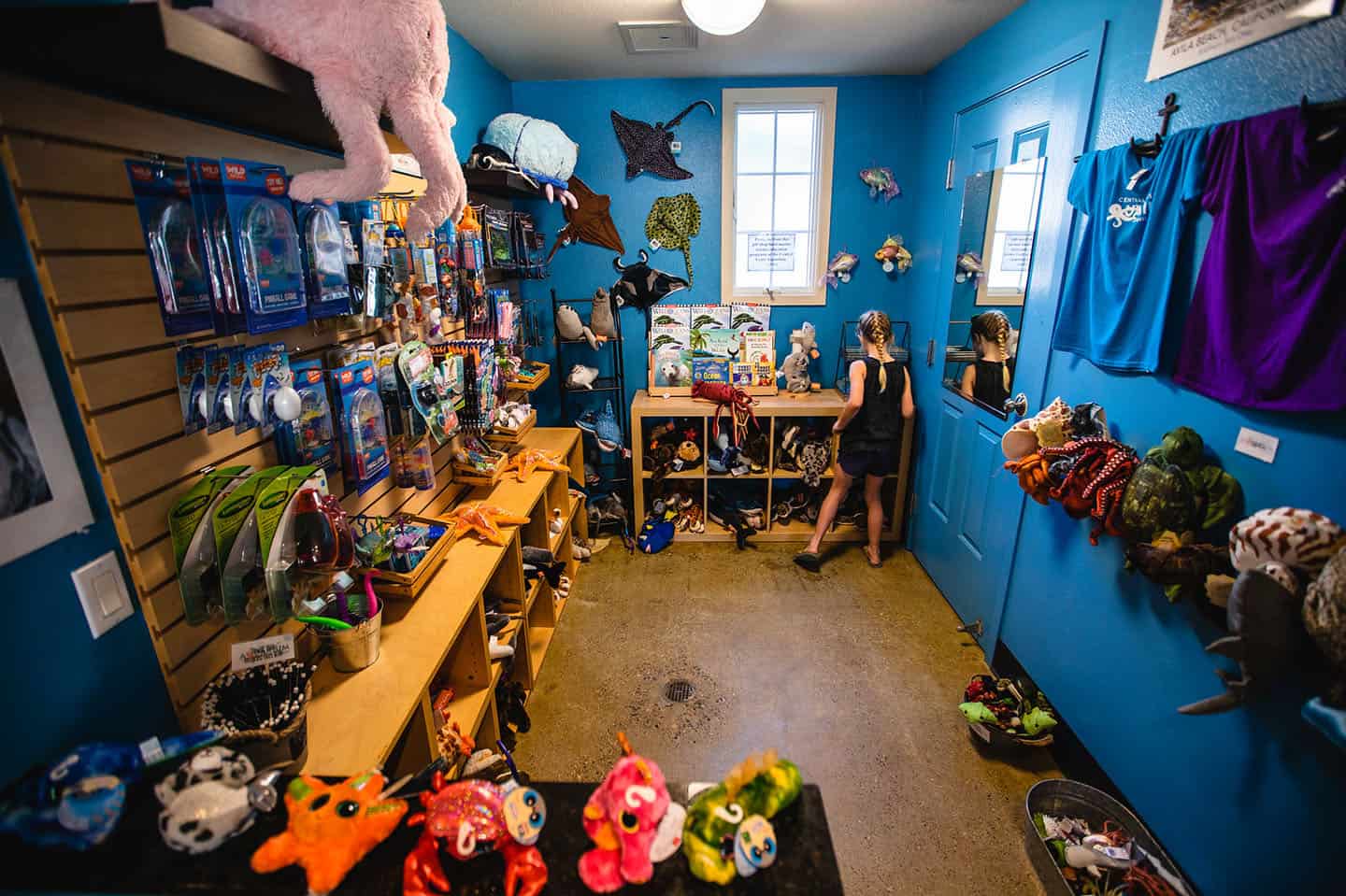 Locals shop this rustic spot for everything from fresh produce and just-baked pies to children's books and toys, kitchenware, cookbooks, and preserves. Located in the Avila Valley, near Sycamore Hot Springs and the Bob Jones Bike Trail, the Avila Valley Barn is an institution. Kids have come here to pet and feed the goats, take a hayride, and pick pumpkins for a generation. Open year-round, the Avila Valley Barn specializes in seasonal merchandise, including a wide variety of kitchen items and childrens' toys. In addition to fresh peaches, apples, berries, cherries and other produce, the Barn offers a selection of dried fruits, nuts and snacks. These are extremely gift-able, along with vintage candies, fudge, chocolates and more in the "sweet shoppe." Aprons, candles, soap, lotions, baking mixes and more make this a favorite stop for the whole family along Highway 1. Be sure to try the roasted corn, stare into the emu's eyes, and take home a bundle of sunflowers.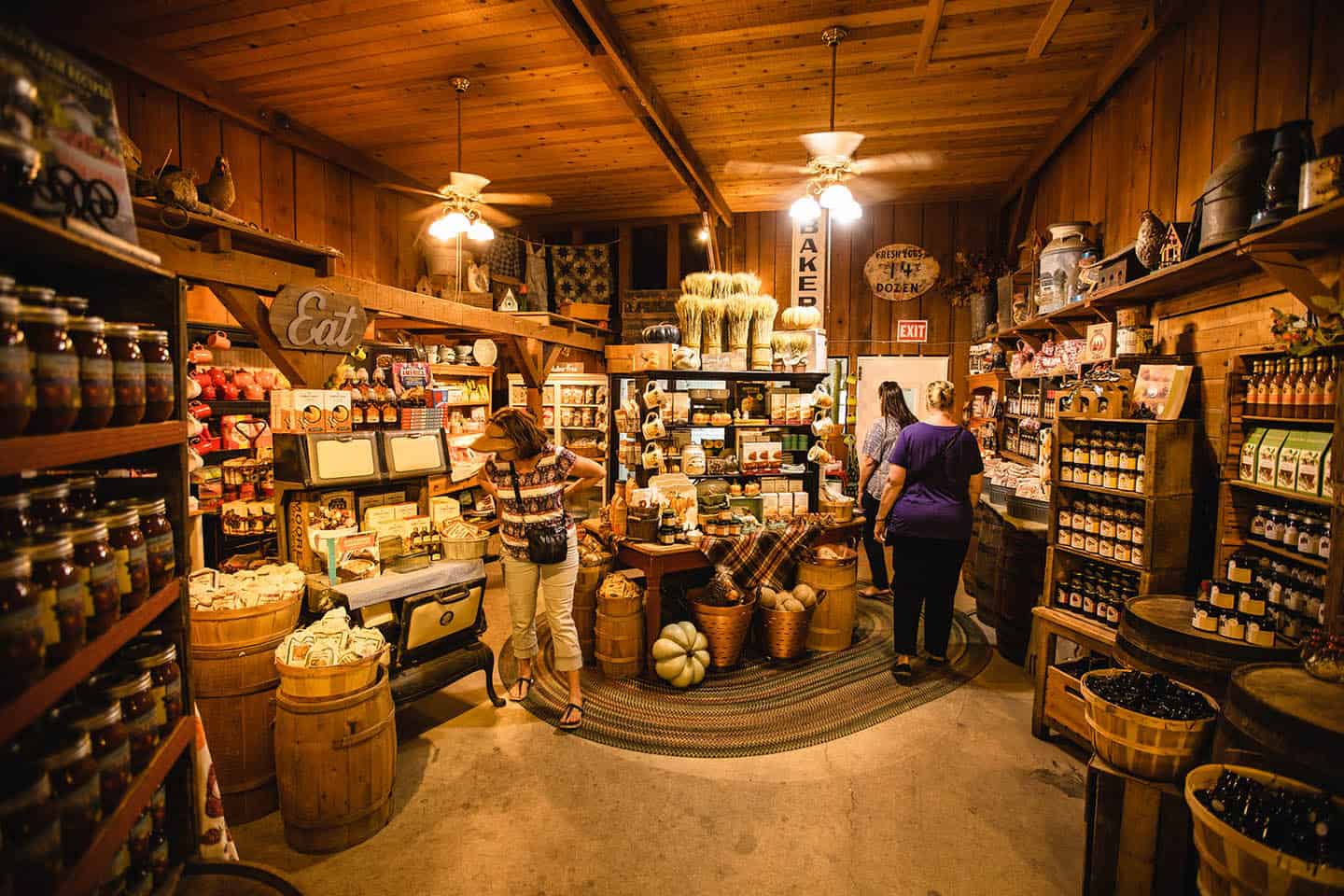 Note: this event is currently on hold until 2022 due to COVID precautions.
Some of the best shopping available in Avila Beach occurs on Friday nights on the Avila Beach promenade. In the warmer months, the Avila Beach Farmers' Market gathers farmers, artisans, restaurants, and live music beneath the moon near the Avila Beach Pier. Enjoy a weekly street party, just a few feet from the warm white sand of the beach, complete with good food, good tunes, and good vibes. This is a favorite event worth planning your visit around. Pick up jewelry, artwork, soaps and lotions, olive oils and vinegars, knitted caps and more — all locally produced and sold at the Friday Farmers' Market. This is also a great opportunity to pick up dinner from specialty food booths, or the makings of a picnic. Come early, tap your toes to live music, shop the market, and end with a picnic on the beach by the pier.