Sand, sun, and serious fun: these are the components of any visit to Avila Beach. But did you know that Avila Beach is one of the best places for beginning surfers and boogie boarders to get their feet wet? The main beach surrounding the Avila Pier, specifically, offers near-perfect conditions for newbies and kids to build confidence on a board. Thanks to its protected position on the coastline, Avila Beach is widely considered one of the safest beaches in California. Except in rare cases, expect mild surf and zero undertows or rip currents. One great way for little ones to get their surf legs is by starting on a boogie board. And Avila Beach makes that new experience of riding waves fun and safe. Check the conditions before you head to the beach with the Avila Beach Live Webcam. If you don't have your own gear, no worries! Pick up surfboard, wetsuit and boogie board rentals at Under the Pier (during summer) or The Sea Barn on Avila Promenade. And if you decide you want to level up, the Van Curaza Surf School provides lessons for all ages and skill levels.
Explore Avila Beach Water Activities
Directly located on the Avila Beach Promenade, this is the most beginner-friendly spot on all of Highway 1. Choose anywhere to paddle out and you're bound to be safe and have a good time learning. (This spot is also rather conveniently located just steps from board and wetsuit rentals.) One of the greatest benefits of surfing Avila Beach Pier is the wind protection provided by the bay and surrounding hillsides. To really start working for more intermediate and advanced surfers, Avila Beach needs a real groundswell — it's rare, but it does happen. Shoot for late summer into fall and winter to discover the SW and W swells necessary to keep a more advanced surfer interested. Otherwise, do as the locals do and leave the inconsistent surf and waist-high closeout waves to those just starting to get their feet wet. As such, competition for waves is minimal, and the vibe is very mellow and inclusive for beginners.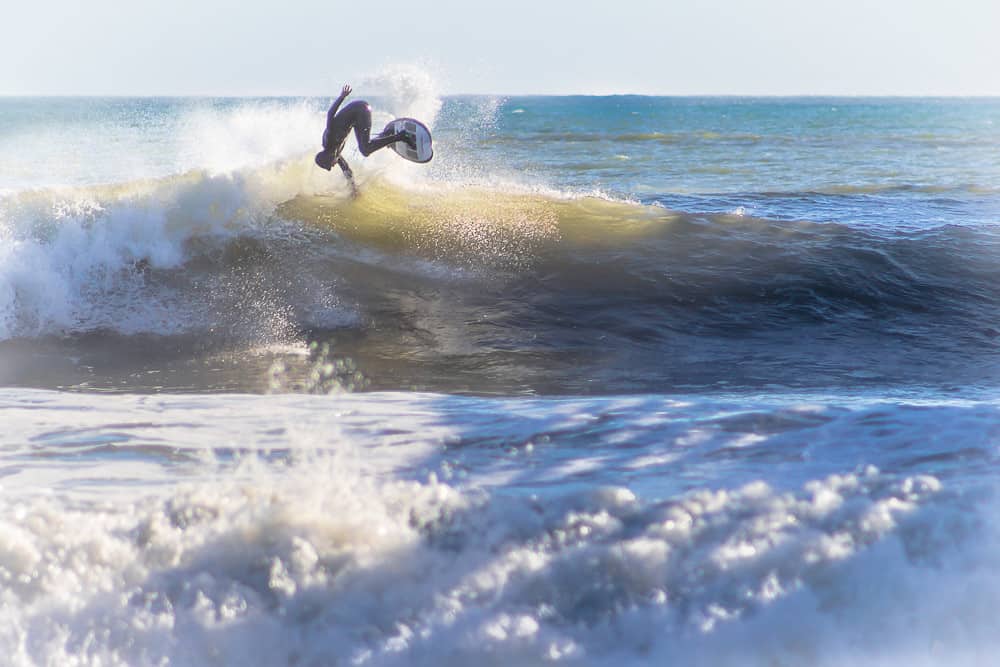 Harford Pier at Port San Luis
The area just south of Harford Pier, sometimes called "Harbors," is a surf spot that rarely offers a surf-able wave. But on rare occasions, when a big swell arrives, Harbors becomes a sweet point break. Check the Avila Beach surf report for one of those special days when the conditions align perfectly for Harbors to shine. One of the great benefits of riding a wave at the Harford Pier is accessibility to free, close parking. Pull into a spot at the base of the pier and walk just a few steps down to the beach. And if the surf isn't great? Try a standup paddleboard or kayak tour of the bay. Or, if you don't feel like getting wet, catch breakfast, lunch or dinner at Fat Cats Cafe or have a cocktail at Mersea's. Walk or drive the Harford Pier — one of the only drive-able piers in California — and watch the fishers haul in their catch. This is also a great spot to watch for migrating whales, harbor seals, and even California Sea Otters.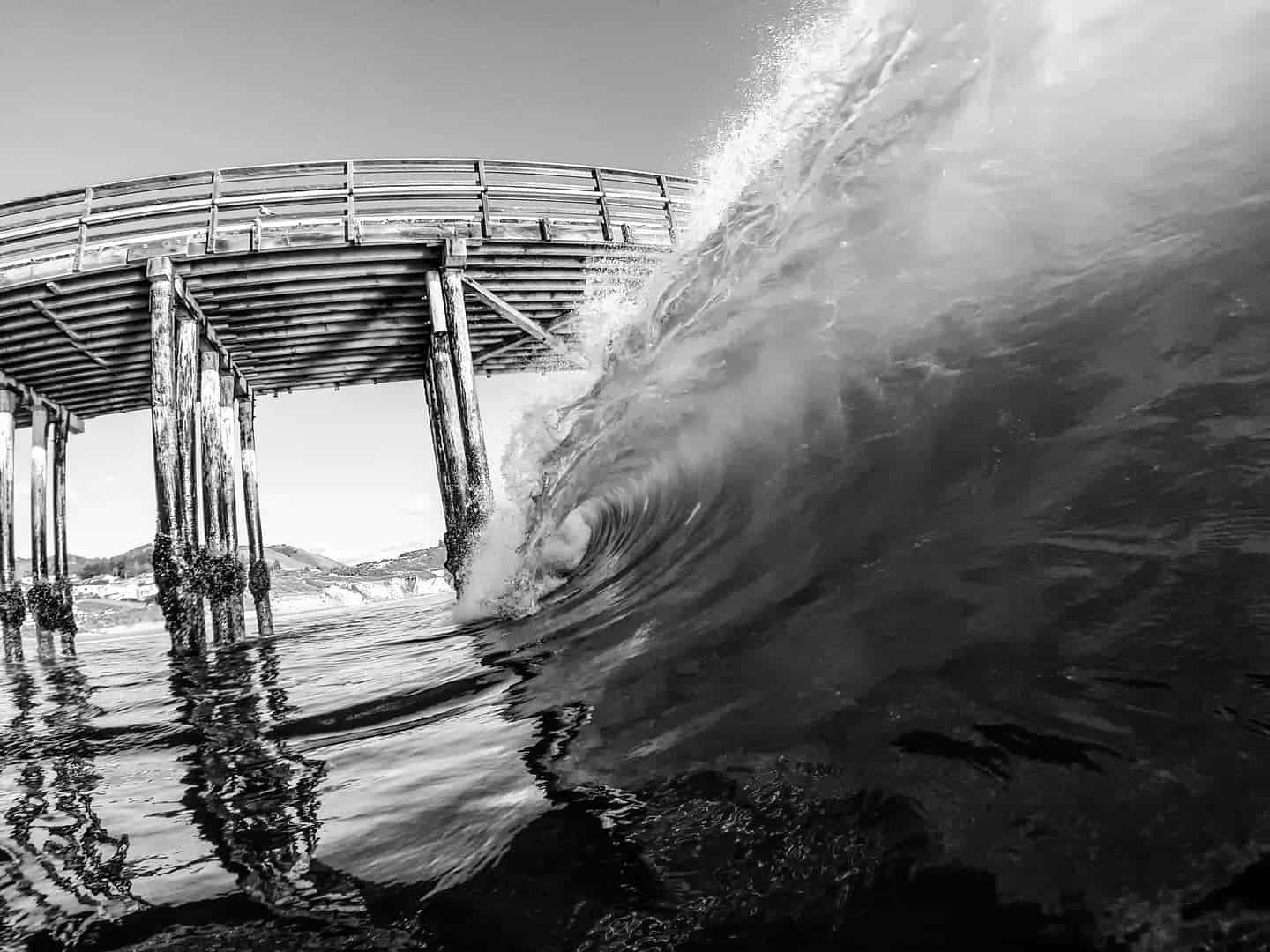 While the main beach in Avila generally provides gentle waves for beginner surfers, just around the corner, "Caves" presents more challenging conditions. Located between Avila Beach and Pirate's Cove, this is a tucked away spot that only the locals and veteran visitors know about. To access Caves, park near the Avila Pier and look south. A foot passage might be available at low tide; otherwise, get on your board and start paddling out around the corner. (You know you've gone too far if you see easy-to-spot Pirate's Cove, a clothing optional beach.) This spot offers left breaks that peel off a protruding reef, and can be a great find on a big south swell. Enjoy the quiet conditions and lack of competition for waves. Again, only a select few people know about this fun, secret spot. Tip: while the bottom is sandy here, always beware of reefs and rocks that seem to come out of nowhere. Also, sharks have been spotted here, but only very rarely.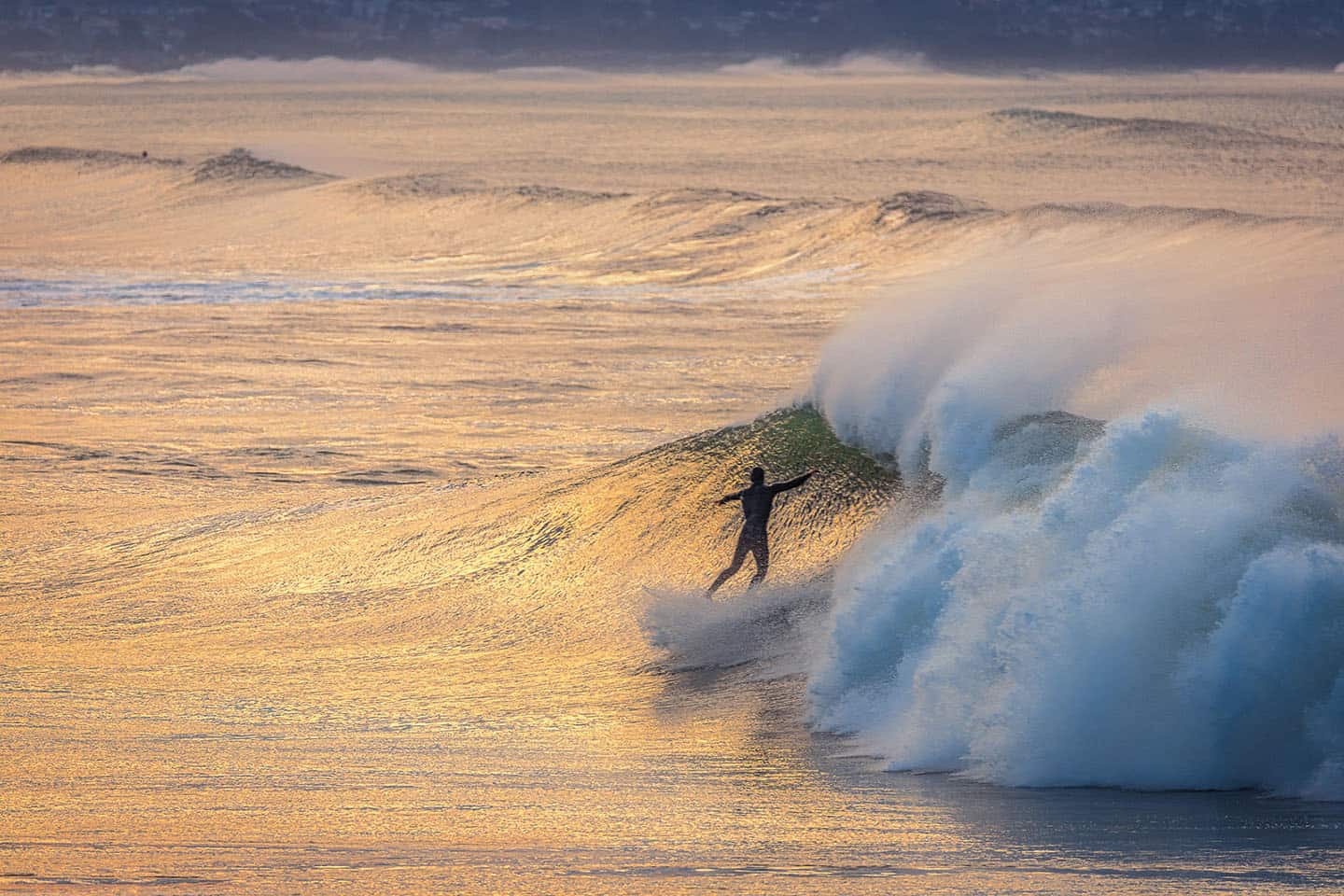 Other Water Sport Activities at Avila
Looking for more water fun in Avila Beach? Start with an invigorating swim to the end of the pier or buoys along the main beach. The bay is protected from much of the wind, undertows and rip currents that affect other Highway 1 beaches. Take advantage of these conditions, whether you're training for an open water race event or you just love to swim in salty waters. Avila Beach is also a haven for standup paddleboarding (SUP) and kayaking. Take a spin around Port San Luis Harbor, or out past Harford Pier for plenty of wildlife viewing. Or have an easy paddle over to the beach below the Port San Luis Lighthouse, around the northern bend of the bay. (Contact Avila Beach Paddlesports for directions or for a guided tour.) Or do as the locals do, and enjoy paddling along the shoreline of Avila's Olde Port Beach, also known as Dog Beach. You can even bring Fido along!