From Laura Kiniry at Smithsonian Magazine
From the alleged birthplace of Paul Bunyan to the original gateway to Yellowstone, these towns are buzzing with activity
Celebrating America's small towns has become one of Smithsonian magazine's favorite traditions: an opportunity to get lost in the slower pace of walkable streets, minor league baseball games and waters brimming with wildlife. These communities are gateways to vast national parks, Native American heritage and Underground Railroad history, where qualities such as preservation, pride and perseverance often go hand in hand.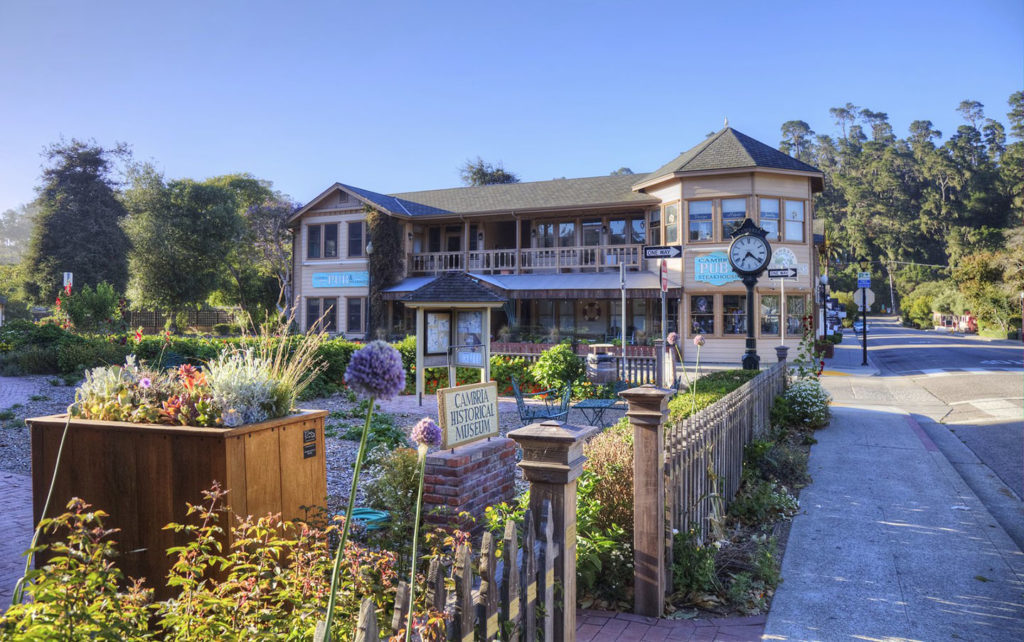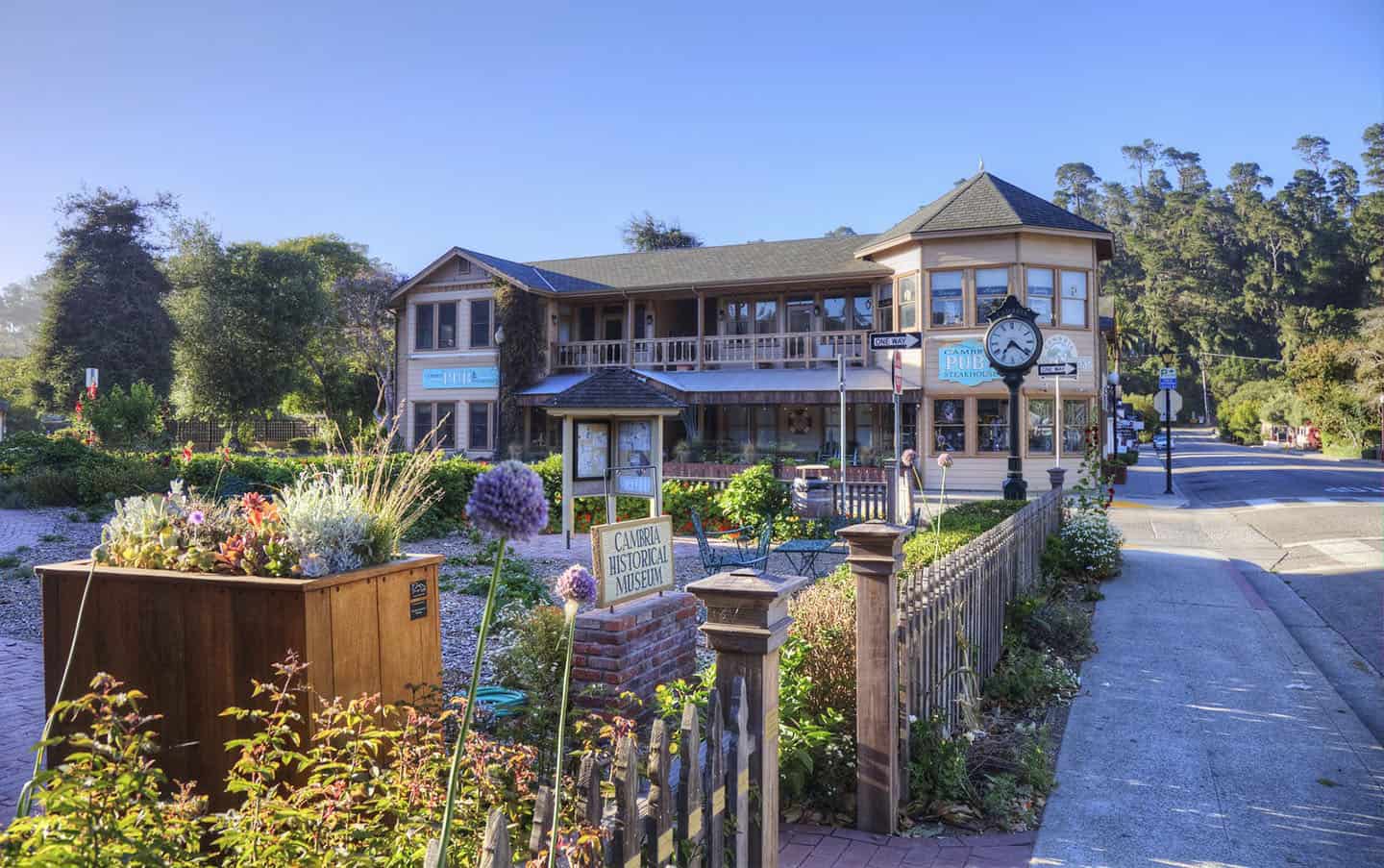 Our picks for the 15 best small towns to visit this year all have a population of 25,000 or under, a high density of cultural offerings and natural beauty, and a compelling reason to visit in 2022. They include Africatown, Alabama, a community just outside of downtown Mobile with a new museum that finally gives its formerly enslaved founders and their descendants a place to tell their stories, and Winslow, Arizona, where people have now been "standin' on the corner" thanks to the Eagles' chart-topping hit for a solid 50 years. It's also said that 80 percent of all Native American jewelry sold worldwide comes from within 100 miles of Gallup, New Mexico, while Bemidji, Minnesota, surprised us with a series of fully immersive "language villages" where both adults and kids can learn Italian, Korean, Danish and more.
This year's 15 small towns inspire our hearts and minds, and encourage us to get out and explore. (All population figures are from the 2020 census.)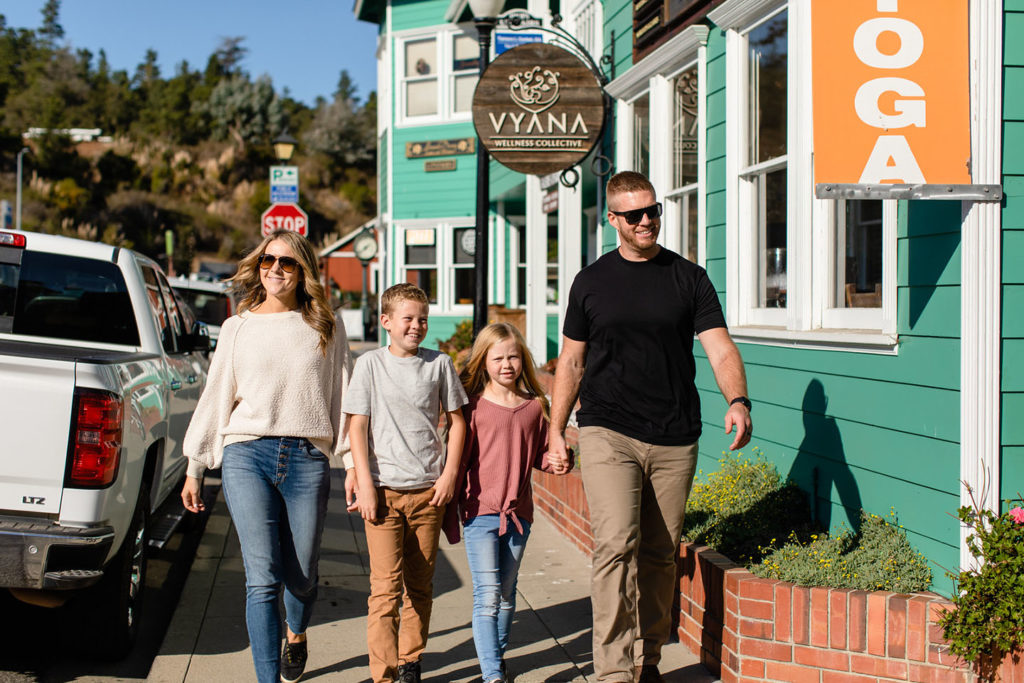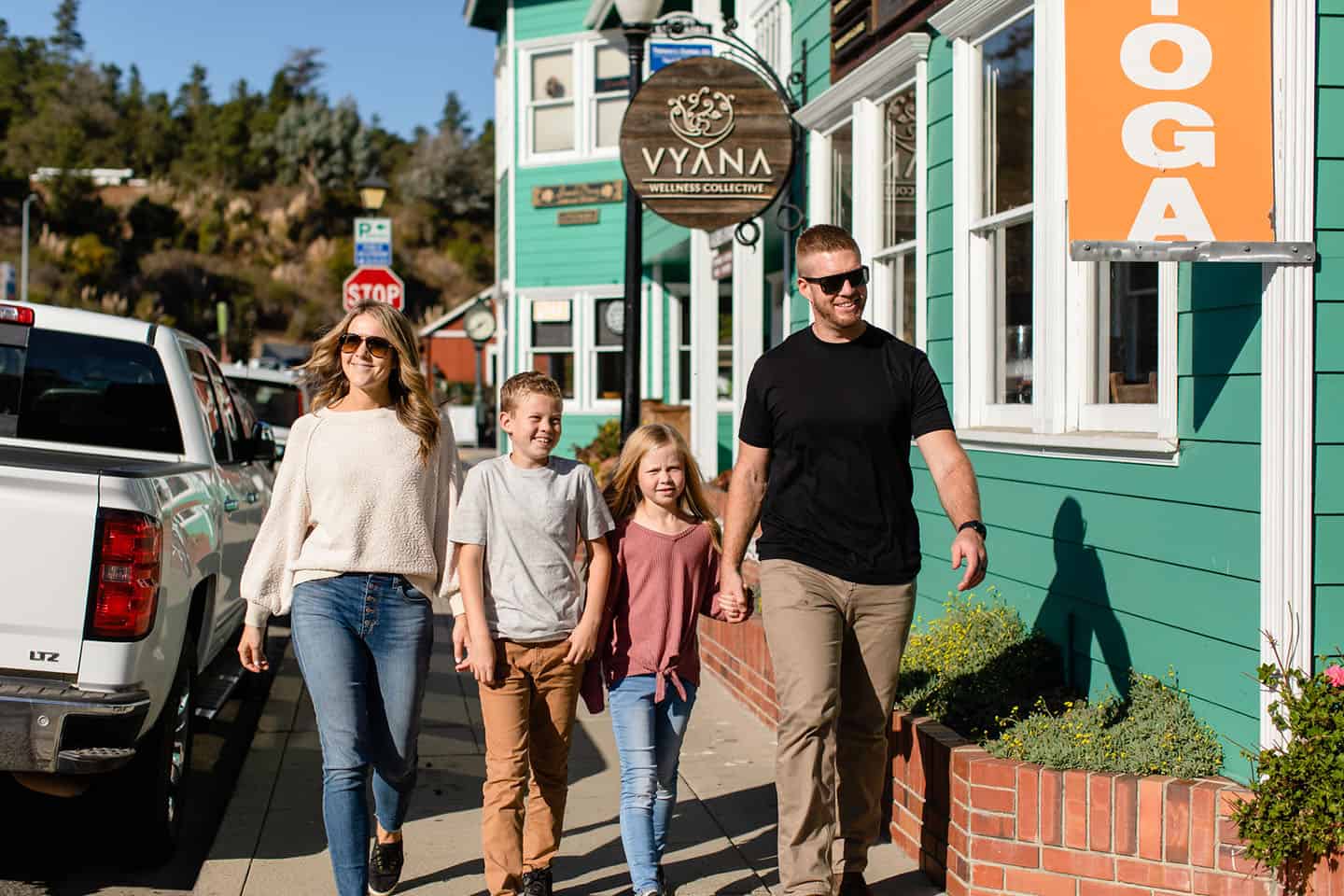 Seaside Small Town: Cambria, California (pop. 5,678)
When media tycoon William Randolph Hearst first purchased 40,000 acres of ranchland in 1865 to build his now-famous hilltop compound, nearby Cambria was largely unknown. Not anymore. Today, this picturesque seaside village is buzzing with boutique shops, art galleries and antiques stores. It's also an ideal base for visiting Hearst Castle. Located just six miles north, the world-renowned site finally reopened in May after a long, two-year closure caused both by storm damage and the pandemic. It's wonderful timing, as 2022 also happens to be the 150th anniversary of the birth of its architect, Julia Morgan. Along with restored access to the estate's opulent artworks, dazzling pools and grand rooms, the castle is celebrating its reopening with a new tour delving into Morgan's incredible life and career, and featuring rarely seen pockets of the castle that highlight her design expertise. Noteworthy elements include the castle's multitude of architectural styles, such as Gothic and neo-Classical, and Morgan's seamless integration of Hearst's personal art collection. The property once had a private zoo housing leopards, bears, kangaroos and zebras. Today, some descendants of the original zebras still roam the surrounding hillsides.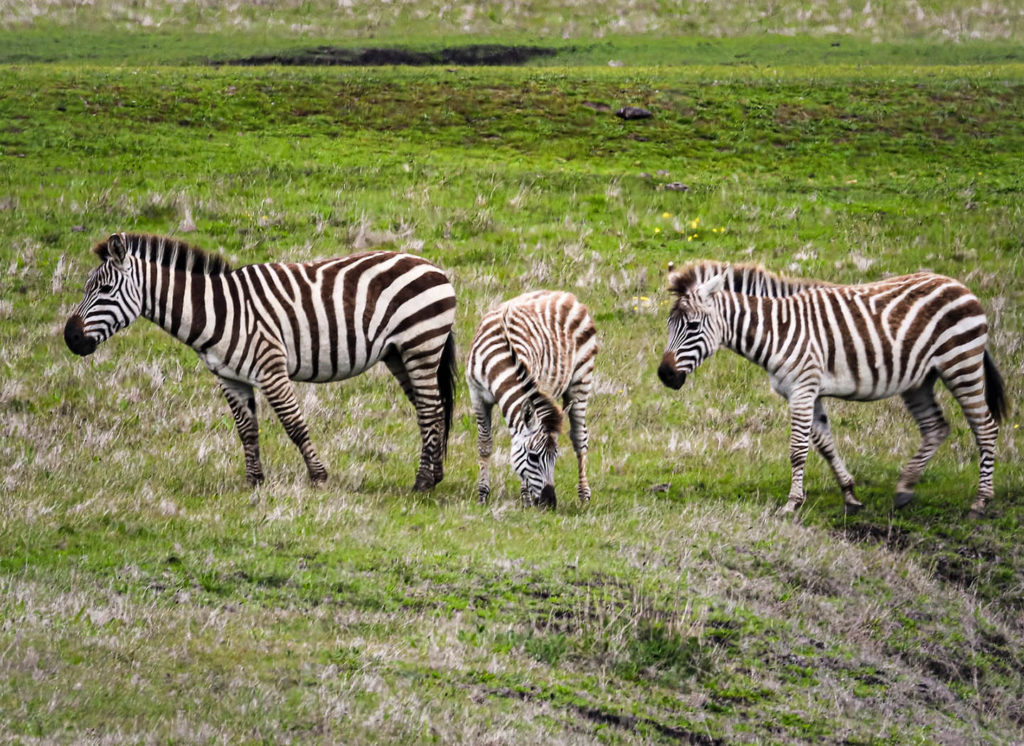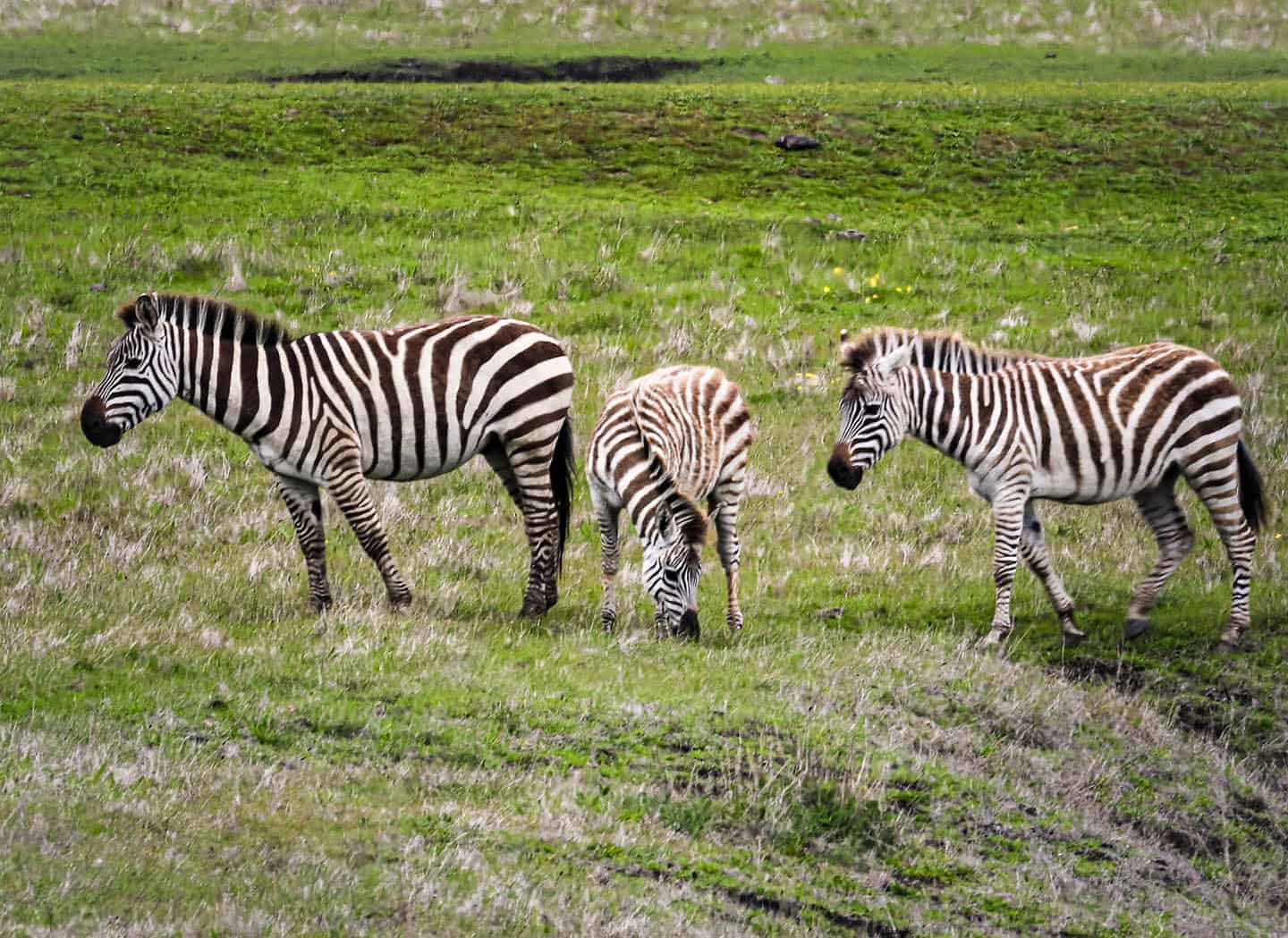 Along with its close proximity to the castle, Cambria also occupies a prime location along Highway 1 and California's Central Coast, just south of the Piedras Blancas Elephant Seal Rookery, where thousands of these marine mammals mate, molt, give birth and rest each year. It's also only 24 miles south of Ragged Point—the gateway to California's rugged Big Sur coastline, with its hiking trails, campgrounds and awe-inspiring natural views. Approximately 100 Clydesdale horses roam freely on the grounds of Cambria's 2,000-acre Covell Ranch. Tours of the property—with its pristine Monterey pine forest and ocean views—are offered both on the ranch's open-air trailer and horseback.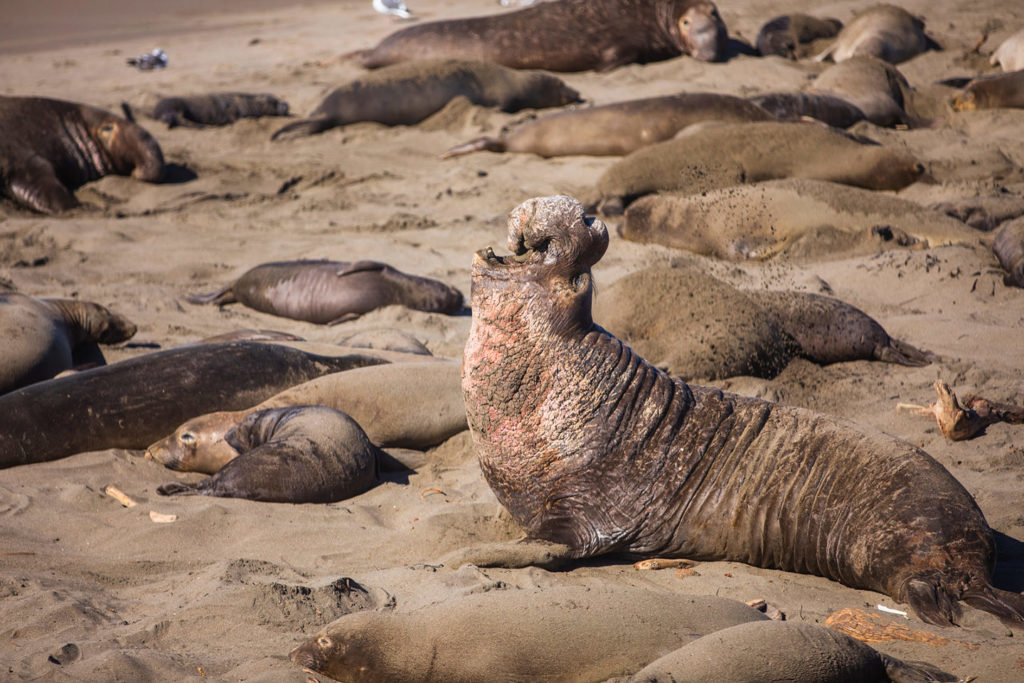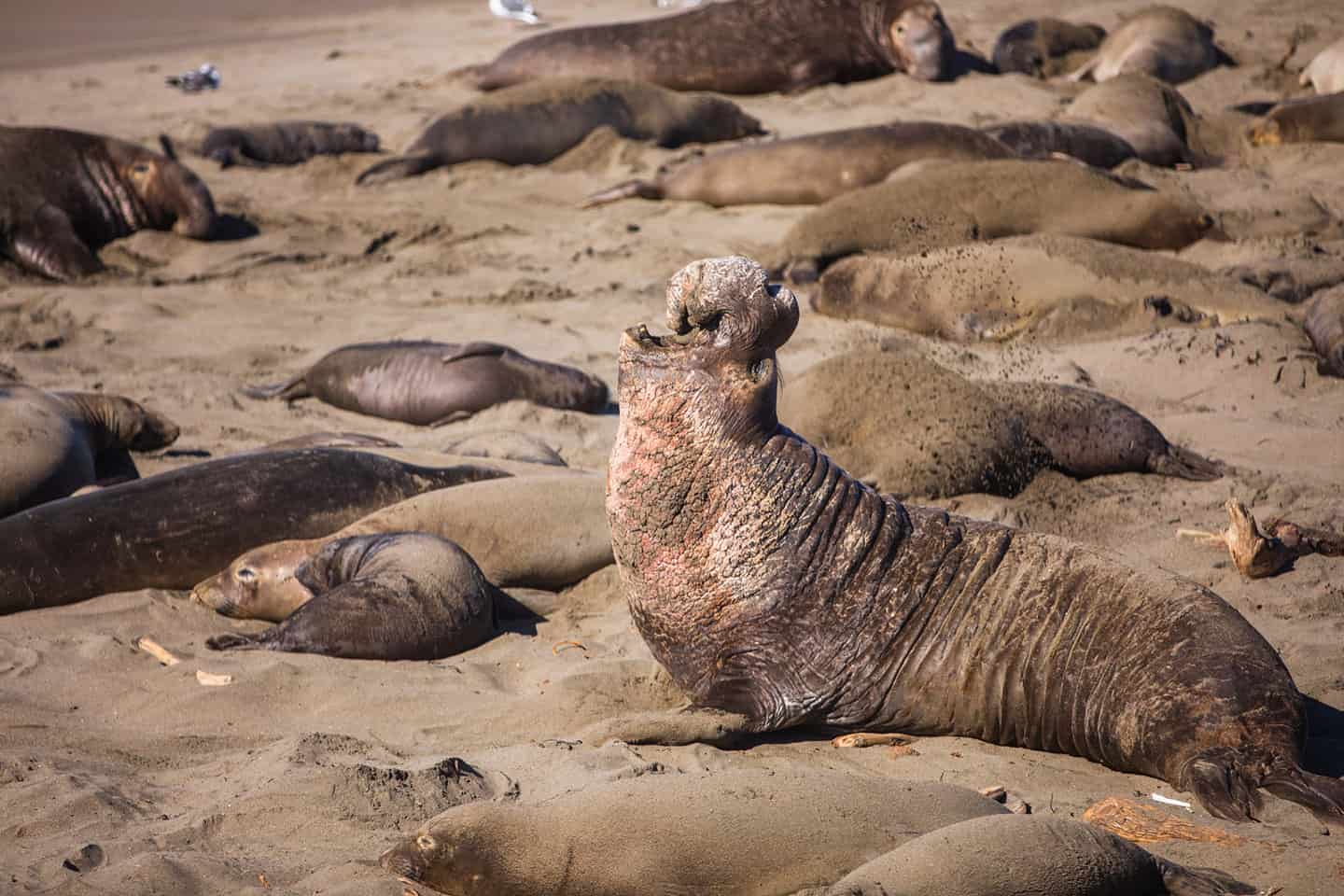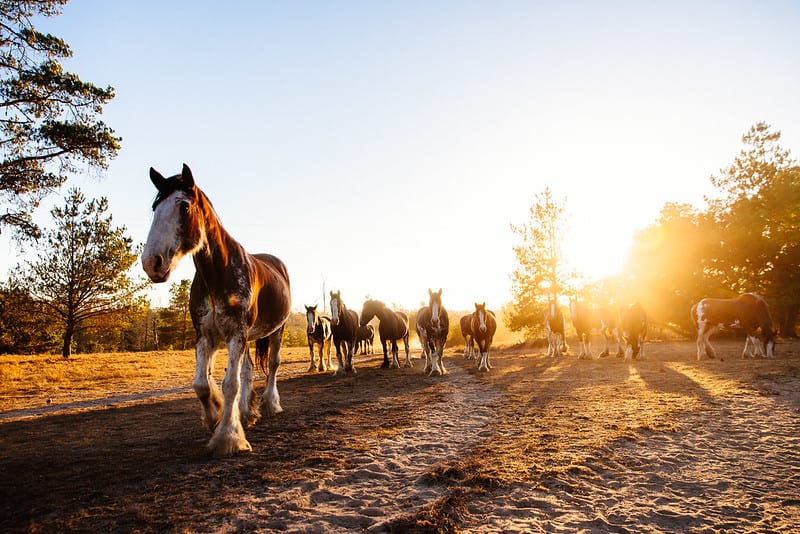 Cambria's many cafés, tasting rooms and restaurants include Linn's Restaurant, known for its "world-famous" olallieberry pie, and Indigo Moon, a modern American eatery with its own cheese and wine shop that hosts a live jazz brunch on Sundays.
Weekenders can stay at Cambria's oh-so-romantic White Water lodge, featuring custom furnishings and designs influenced by 1970s Scandinavian and California bohemian culture. The boutique property is ideally perched along Moonstone Beach, so named for the bevy of wave-worn sea glass—including moonstone agates—scattered across its sands. Be on the lookout for migrating whales, including grays (December through April) and humpbacks (May through October).