Cambria is a great destination for so many reasons: a bustling downtown, delicious dining, history, hiking and more. But one of Cambria's best-loved features is its access to sea life and tidepools. Along Cambria's craggy, dramatic shoreline, witness the lives of thousands of tiny creatures in their watery habitat. These tide pools offer the opportunity for curious minds to discover a whole world of life at the ocean's surface. Better yet, they're easily accessed from an ocean-front boardwalk along Moonstone Beach, one of the most unique beaches on all of Highway 1. In addition to the sea stars, urchins, crabs and anemones in tide pools here, whales, dolphins, otters, seals and shorebirds can be found on Cambria's bluffs and beaches. All of this is available within just a few square miles, ready to be explored and discovered. If you'd like to become better acquainted with this corner of Highway 1, look into our Stewardship Travel for Good activities. These include opportunities to support and engage with Cambria's abundant tidepools and sea life in deeply meaningful ways.
Explore Sea Life and Tidepools along Highway 1
Tide Times for Highway 1
Monday, Sep 25, 2023
| Tide | Time (PST/PDT) | Height |
| --- | --- | --- |
| Low Tide | 1:43 AM | -0.33 ft |
| High Tide | 8:34 AM | 4.21 ft |
| Low Tide | 1:18 PM | 2.69 ft |
| High Tide | 7:16 PM | 5.78 ft |
Tides measured at Port San Luis Harbor. Data provided by
noaa.gov.
Moonstone Beach
Few beaches offer as many tide pooling experiences as Moonstone Beach, which runs parallel to Cambria's Moonstone Drive. Here, miles of sandy and stony shore provide shelter for creatures of all shapes and sizes among the tidepools. Especially look for tide pools along the northern shore of the beach, and always visit at low tide for the best viewing. Among the rock outcroppings, find periwinkle snails, mussels, limpets, anemones and gooseneck barnacles — as well as many other species. Sometimes, you'll be lucky enough to spot a seal sunning itself on the rocks in the tidepools, too! And don't forget the extraordinary beachcombing available on the sand: driftwood, moonstones and sea glass abound here. Just remember to tread lightly: it's illegal to disturb the tide pools. (There are no laws against removing moonstones from the beach, though.) For more tips on how best to enjoy wildlife with respect, see our Wildlife Viewing Tips page.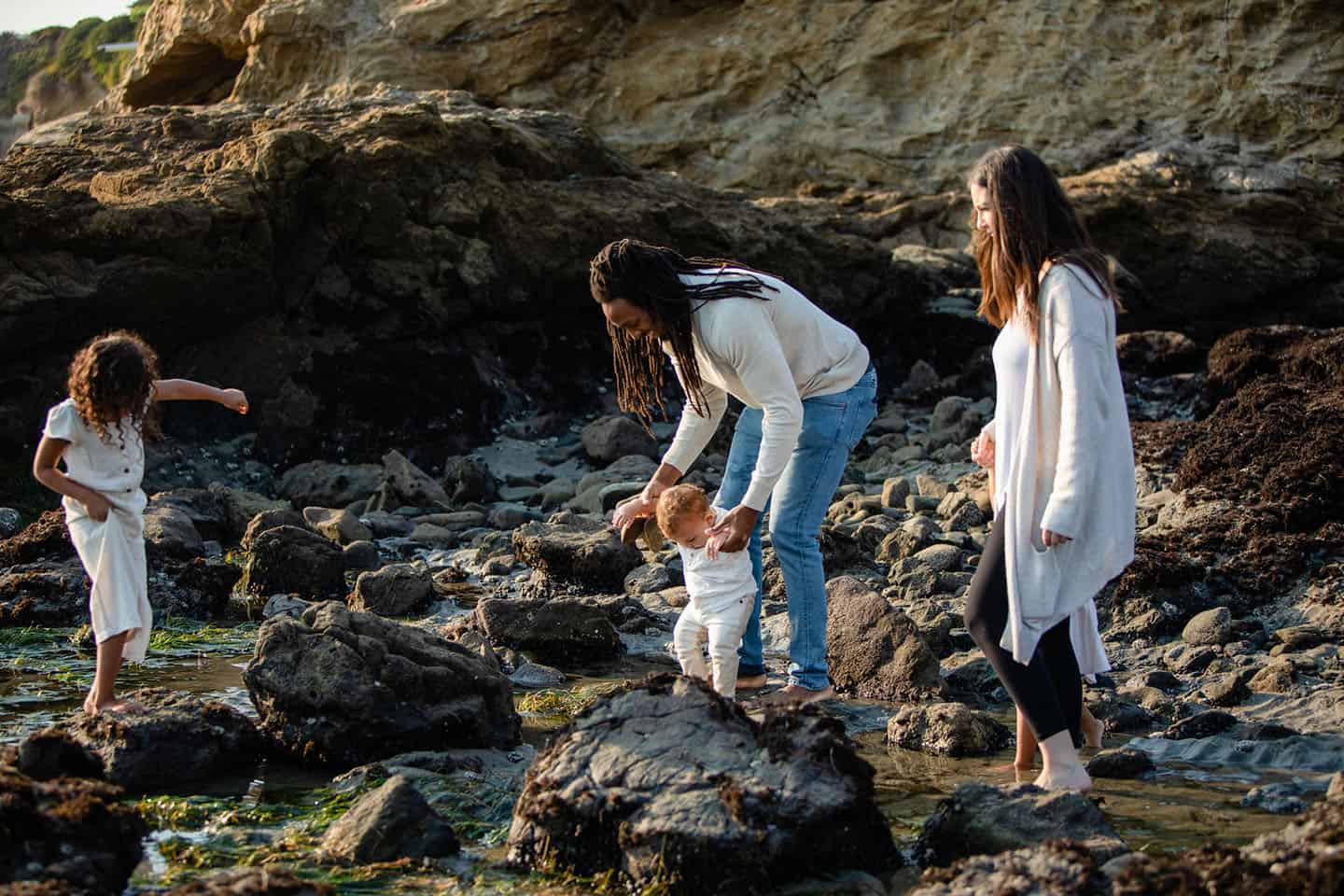 Otter, Bird and Whale Watching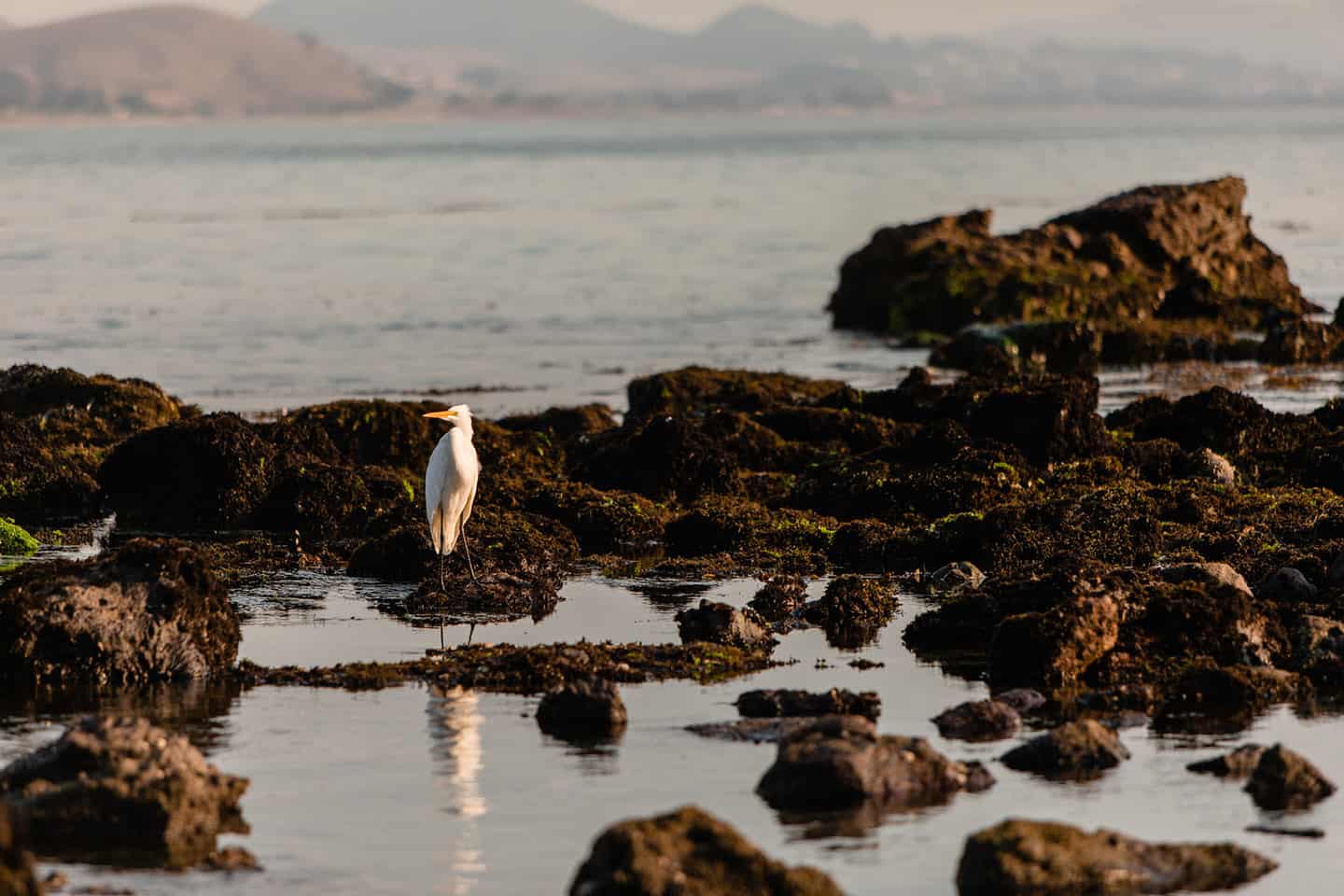 This poetic, wild place puts the undeveloped countryside of Highway 1 front-and-center. Wander the 1-mile Fiscalini Ranch Bluff Trail for clear views of the shoreline and the ocean itself. The path is comfortable to walk and wheelchair-accessible, with benches made of driftwood throughout. These face out on the sea, welcoming passersby to sit and watch for a whale's spout, dolphin fin, seal's snout or fuzzy otter's head. Parents of very young children can bring a stroller out to the boardwalk for fresh air and the chance to see wildlife relatively close by. There are also opportunities to scramble a little ways down to the water's edge, where lively tidepools await, as well. Limpets, hermit crabs, barnacles, urchins, anemones, and other tiny critters roam the underwater world of the Fiscalini Ranch tide pools. Check out the rocks just past shore, as well, where cormorants pack it in, call to each other, and sun themselves.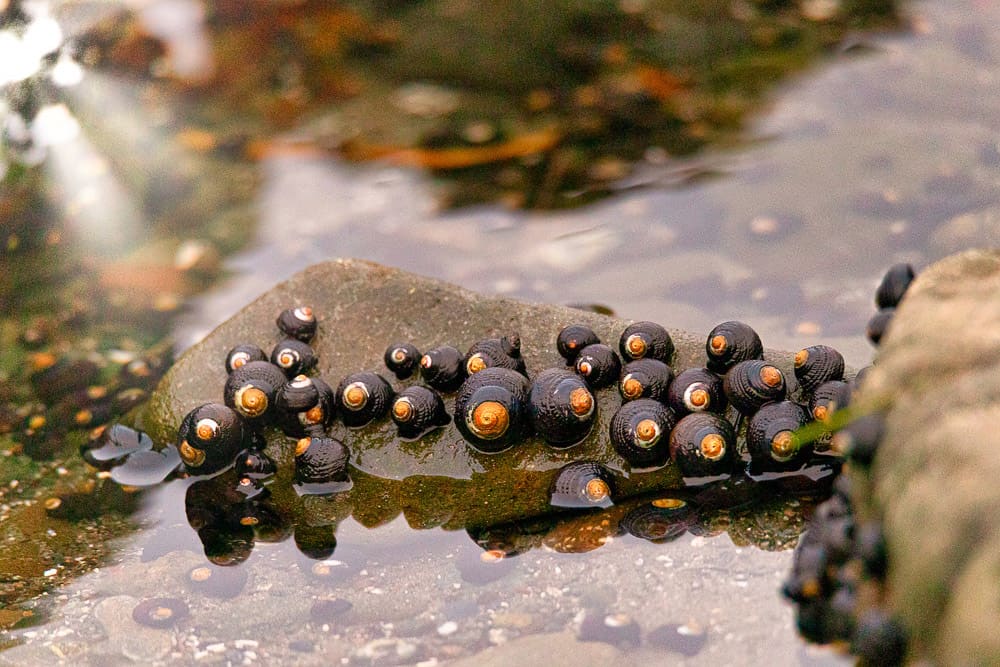 Moonstone Beach Boardwalk
This is another wonderful wheelchair-accessible (and stroller accessible) trail with elevated viewpoints for opportunities to view local birds, whales and otters. At just one mile long, the boardwalk is a flat, manageable walk that affords wildlife viewing galore. In fact, the Whale Trail organization has identified Moonstone Beach as one of the best destinations on the West Coast for viewing whales. Take a moment to sit on one of the boardwalk's numerous benches and look for whale spouts or fins on the horizon. (For more information on what to look for, see the Whale Trail interpretive sign at the Shamel Park entrance to Moonstone Beach.) You may also spy a raft of otters floating, playing and hunting offshore. Gulls, ducks, and wintering warblers make their home where Santa Rosa Creek meets Moonstone Beach, too. And at the boardwalk's northern end, at Leffingwell Landing, enjoy even more tide pools, otter-spotting opportunities, and whale watching.