With its mild, sunny weather, rugged beauty and beachside location, Los Osos-Baywood has all the right conditions for a day at the park. Bring the whole family to one of the area's public open spaces, each with its own unique character, offerings, attractions and amenities. Or pack up your leash and a water bowl to take your four-legged friend out to burn off some steam while on vacation. (After being such a good boy/girl at any of the dog-friendly restaurants on Highway 1, your pup deserves some fun!) Los Osos-Baywood is a family-friendly destination, with beaches, historic landmarks, nature preserves, shopping, entertainment and dining that's just right for all ages. Visit Los Osos-Baywood's parks between moments, with play structures, a skate park, barbecue pits, natural wonders, and opportunities to satisfy your curiosity. When you need a good spot to relax, get fresh air, and soak up the Central Coast, these parks will fit the bill. Looking to go deeper with these local spots? Several Los Osos-Baywood parks offer opportunities to discover, grow, and fall deeper in love with the Central Coast. To learn more, check out our Stewardship Travel For Good page, where you'll find ways to take advantage.
Los Osos Community Park
There's a good reason this community park is so popular: it has something for everyone. Pack a lunch (or grab takeout from one of Los Osos-Baywood's many popular restaurants) and picnic on one of two well-kept turf areas. If games are your thing, enjoy the two full-size tennis courts, plus horseshoe pits available on the premises. Let the kids run, climb and play on one of the two children's play structures while Fido enjoys frolicking, too (on leash). Look in the windows of the restored one-room school once known as the Sunny Side School, built in 1875.(Fun fact: Sunny Side School was once called Sand Hill School for its location on a sandy hill. Today, it's one of the two remaining one-room schoolhouses in the area of the original five.) Or check out the Red Barn and Grizzly group picnic area, capable of accommodating 150 guests, and available for rent. Restrooms and picnic facilities can make this park a whole-day destination.
Los Osos Skate Park
Located within the Community Park, the Los Osos Skate Park draws skateboarders and scooter enthusiasts from across the local area and beyond. This sprawling 17,000 square foot skater's playground is one of the best skate parks on the Central Coast. Best of all, it provides something for every skill level, from beginner to pro, and will keep kids, teens, and even adults busy. The park includes two big kidney-shaped bowls as well as one smaller bowl areas. Look for a huge expanse of transitions and street options, too. Bring your own safety equipment like helmets and pads, as well as your own skateboard, rollerblades or scooter, as no rentals are available. Family tip: If you have little ones who want to try skating or scootering, come to the skate park early. This is when you have the best chance of finding the park uncrowded and free to explore at your own pace.
Montana de Oro State Park
The majesty of Montana de Oro State Park can't be absorbed in just one trip. A rugged coastal park — one of the largest in the state park system — Montana de Oro offers continuous ocean views. Summit mountains, skirt the cliffs or explore quiet valleys along one of many hiking, biking and equestrian trails. These 10,000+ acres are also home to Spooner's Cove and the historic and quaint Spooner Ranch House. Wildlife enthusiasts will appreciate the excellent birdwatching and tidepooling. And advanced surfers will want to drop in on some of the best surf spots available on the Central Coast.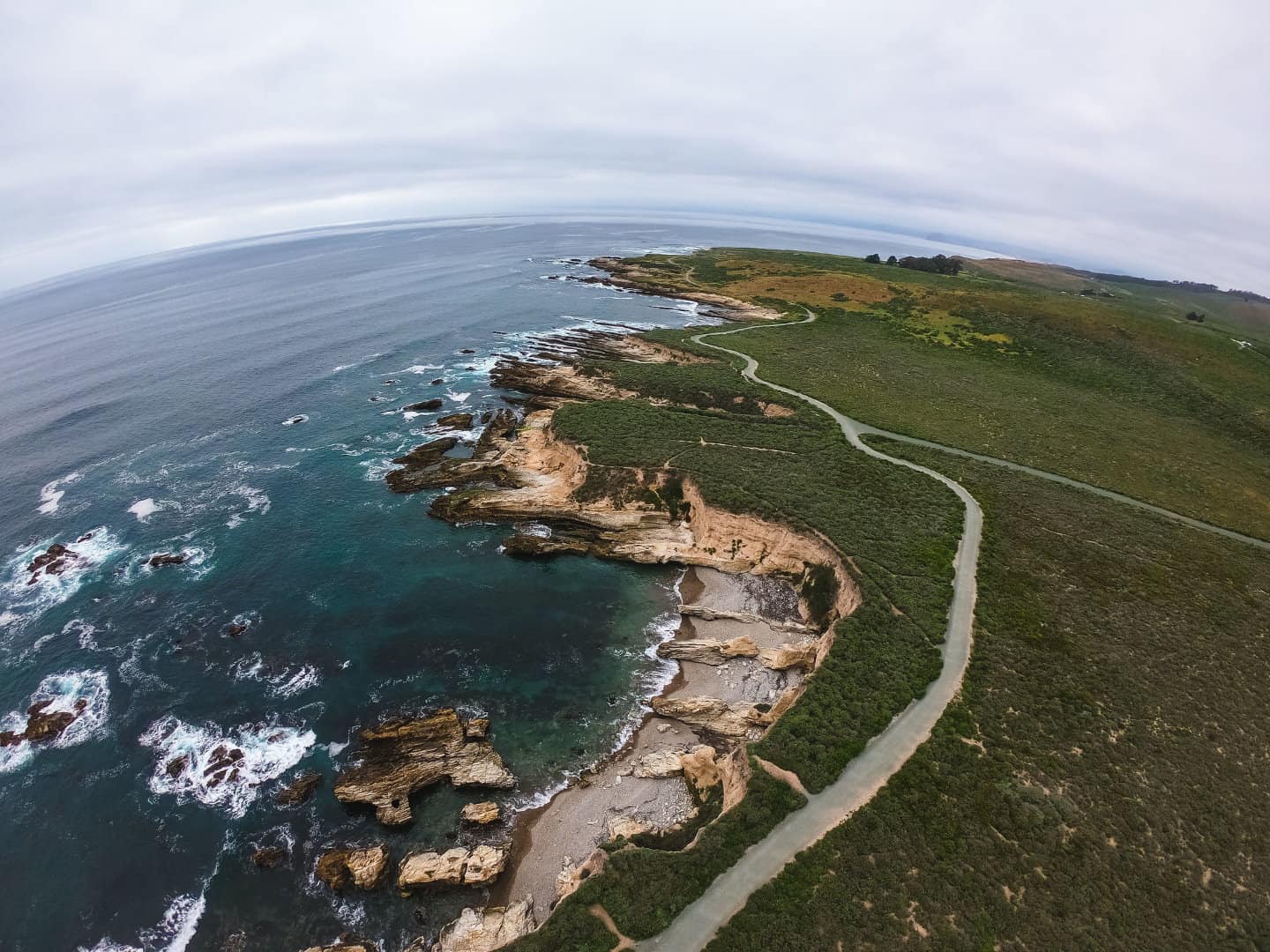 El Moro Elfin Forest
Have you ever seen dwarf oak trees? At the El Moro Elfin Forest, you'll find 90 acres of tiny oak trees that stand just 4 to 20 feet tall. Stroll the one-mile boardwalk (which is also wheelchair-accessible) through the Elfin Forest to discover native plants and shrubs. Indulge your curiosity with interpretive signs about the native American peoples who once called this land home. The path leads to two viewpoints along the way, Bush Lupine Point and Sienna's View. Here are great spots for birdwatchers, as these platforms provide excellent access to the many species that visit and live around the estuary. In the meantime, enjoy the panorama of Morro Rock and the back bay.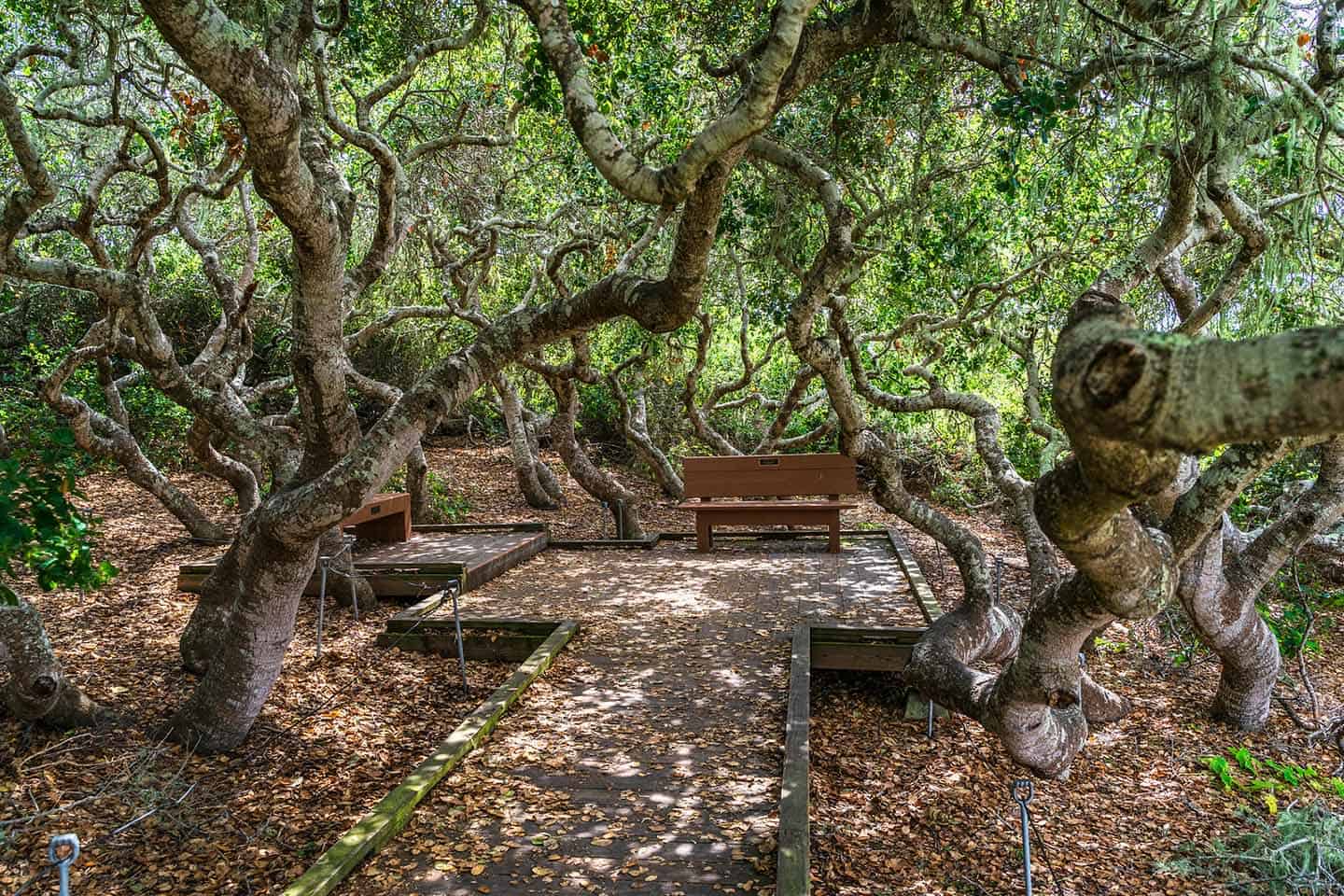 Monarch Butterfly Groves
Los Osos-Baywood Park attracts the attention of migrating Monarch butterflies each year, with their multiple nesting areas throughout the area. Each winter, the winged beauties gather at the Monarch Grove Natural Area, an 18-acre habitat near the Sea Pines Golf Resort. (Park in the Sea Pines parking lot and follow signs to the Monarch Grove Natural Area.) Another popular Monarch spot is the Sweet Springs Nature Preserve. This unspoiled 24-acre space hosts clusters of butterflies from October to March. Walk the path along the back bay and enjoy the opportunity to spy these peaceful, striking creatures in their native environment.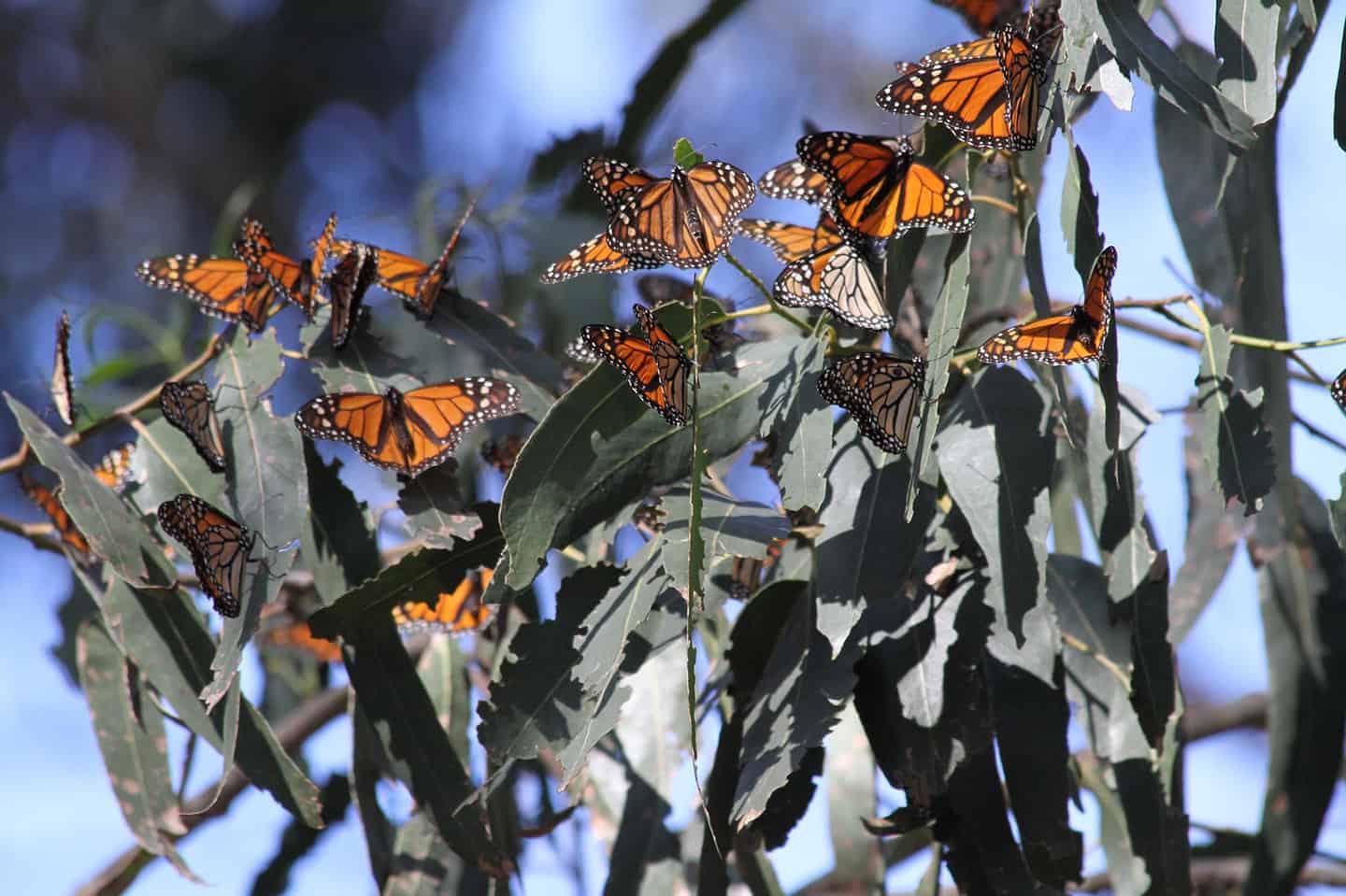 Morro Bay State Park & The Museum of Natural History
The natural setting of Morro Bay State Park is already ideal, with a protected cove and Monterey cypress trees shading the hillside. Add to that all the benefits of a beloved state park, and it becomes a destination to keep visitors constantly curious. Notably, the park includes the Museum of Natural History, a remarkable pint-sized institution overlooking Morro Bay. Here you'll find fun and educational interactive exhibits, for all ages, covering the area's natural habitats, climate, and oceanography. You'll also find wide views of the sand dunes, Morro Rock and the bay. The museum often offers nature walks, lectures, puppet shows, tours, and videos.
The Natural History Museum of Morro Bay
The Estuary
Though it's not technically a park, the Morro Bay National Estuary features the same public access, beauty and freedom of a park. What's more, its waters are glassy enough for anyone to kayak — in fact, the estuary is one of the few ocean destinations calm enough to entertain the whole family. Rent or bring your own kayak, then paddle through the shallow estuary, enjoying the sight of shorebirds and perhaps even sea otters. Then head for the sandspit across the back bay, hopping out of your kayaks for a picnic on the sand, or a few epic cartwheels down the dunes. However you choose to spend your time at the Morro Bay National Estuary, you will be charmed by its untouched beauty.