Discover Fishing along Highway 1
As one of the most secluded and unspoiled areas on the California coast, Los Osos offers terrific opportunities for fishing. Whether you prefer to fish from a kayak, from shore, or from the rocks, you're likely to feel a tug on your line. But even if not, the vast views of rugged coastline and white sand beaches make the trip worthwhile. This is a world away, and fishing the coastline is a fast-track to seeing and enjoying it all.
Anglers will want to prepare by visiting a nearby bait and tackle shop for supplies, gear, and advice. Check Valley Liquor in Los Osos for lugworms. Virg's Landing in Morro Bay also offers bait and tackle, fish counts and a lot of local knowledge. You can also buy fishing licenses here, or via the Department of Fish and Wildlife website. Be clear on where you need a license to fish. It's always a good idea to review California Beach Fishing guidelines and current regulations before you head out.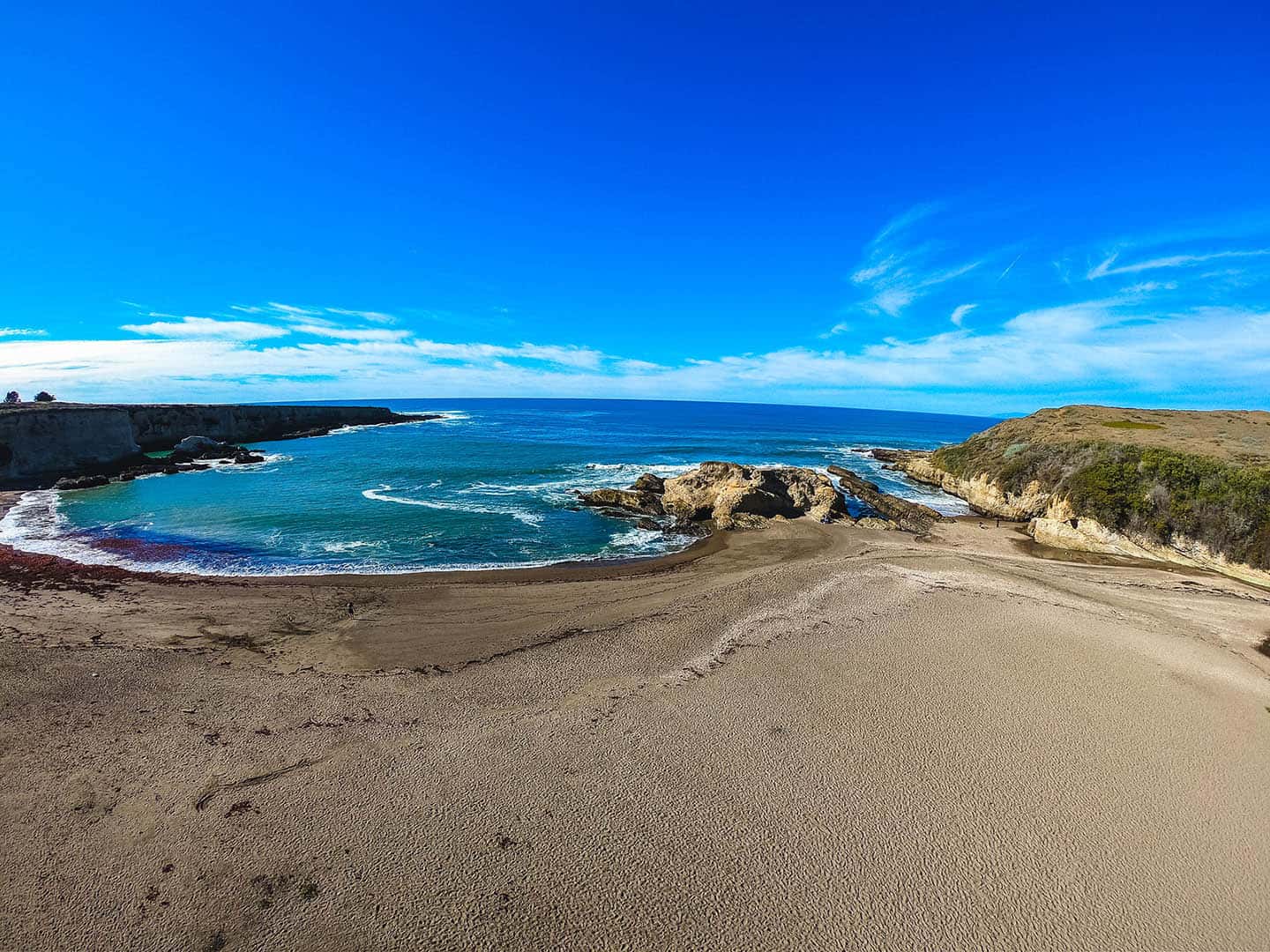 Fishing the Morro Bay National Estuary
A key word of warning before you leave to fish Montana de Oro: fishing is illegal in the Morro Bay National Estuary. This is part of the Morro Bay State Marine Reserve (SMR), and a highly protected place for conservation. The SMR covers the line of high tide east of Morro Bay along longitude 120° 50.34′ W. Here, hundreds of bird species live in or migrate to this rich marine protected area — birds that depend on a rehabilitated wetland. In the mud, species like crabs, clams, and worms are critical to the diverse web of ecological elements at the SMR. The California Marine Life Protection Act of 1999 began an area of vigilant care and conservation of threatened ocean wildlife and habitats. Instead of protecting a single species, this act ensures that whole ecosystems are protected in marine protected areas. An, as such, the Morro Bay National Estuary strictly prohibits fishing or any take, of any kind.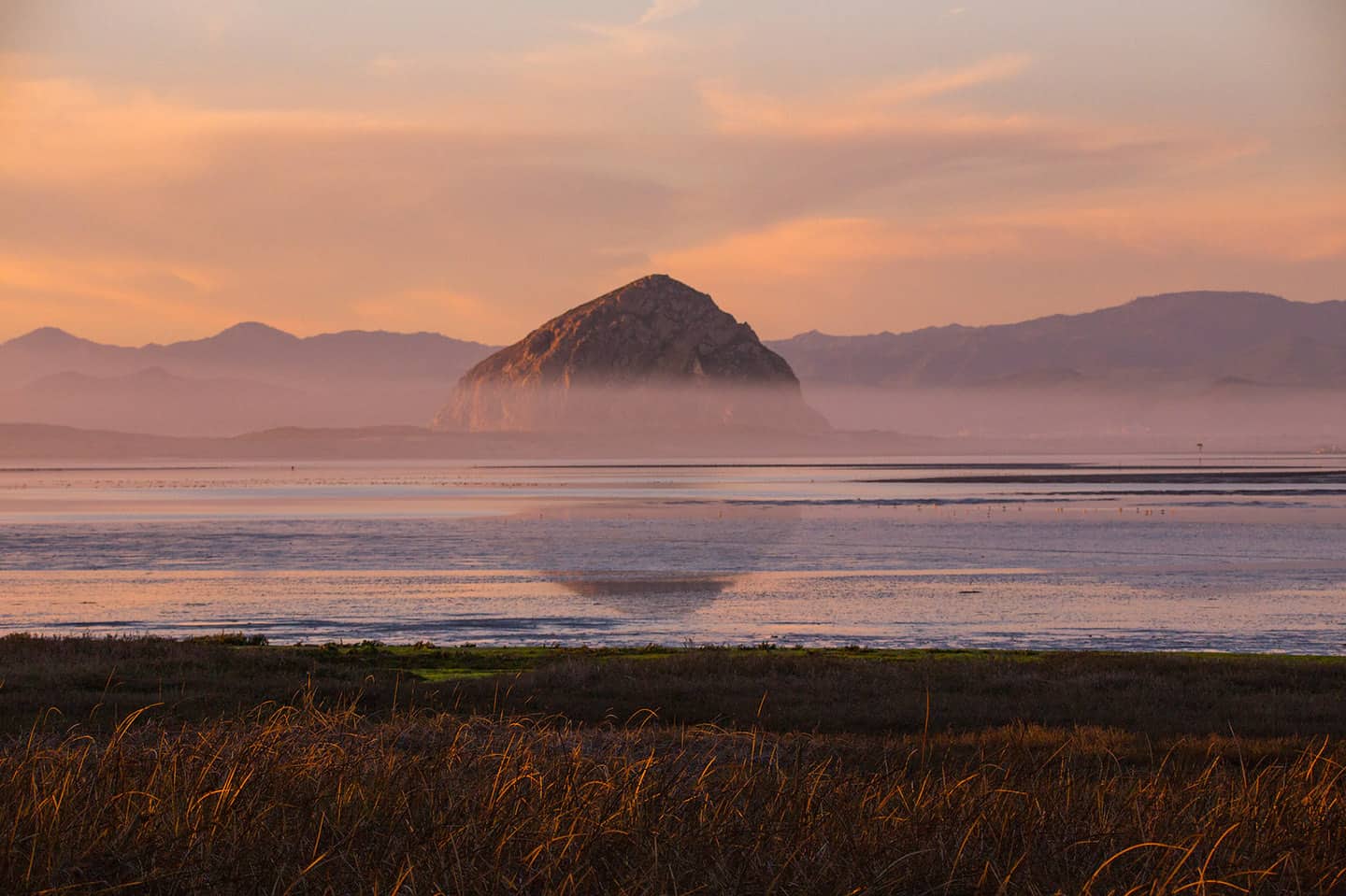 The coastline around Los Osos and Montana de Oro State Park is well-known and respected by kayak anglers. Most consider Spooners Cove the finest spot for launching and fishing. Due to its protected position, the cove helps keep surf down for easier launching. In fact, several kayak fishing tournaments launch from here, including the Central Coast Slamdown and Estero Kayak Fishing Challenge. These tournaments generally target rockfish, lingcod, and cabezon, and are held annually in September and June, respectively. Bring your kayak or rent one from A Kayak Shack at the Morro Bay State Park Marina. And plan to bring lunch or snacks to Spooner's Cove for before, during, or after your paddle. To reach Spooner's Cove, take Los Osos Valley Road west until it bends south and becomes Pecho Valley Road. Drive another 3.5 miles on Pecho Valley Road, past the entrance to Montana de Oro State Park. Look for the Spooner Ranch House on the left, and follow signs to park in the Spooner's Cove parking lot.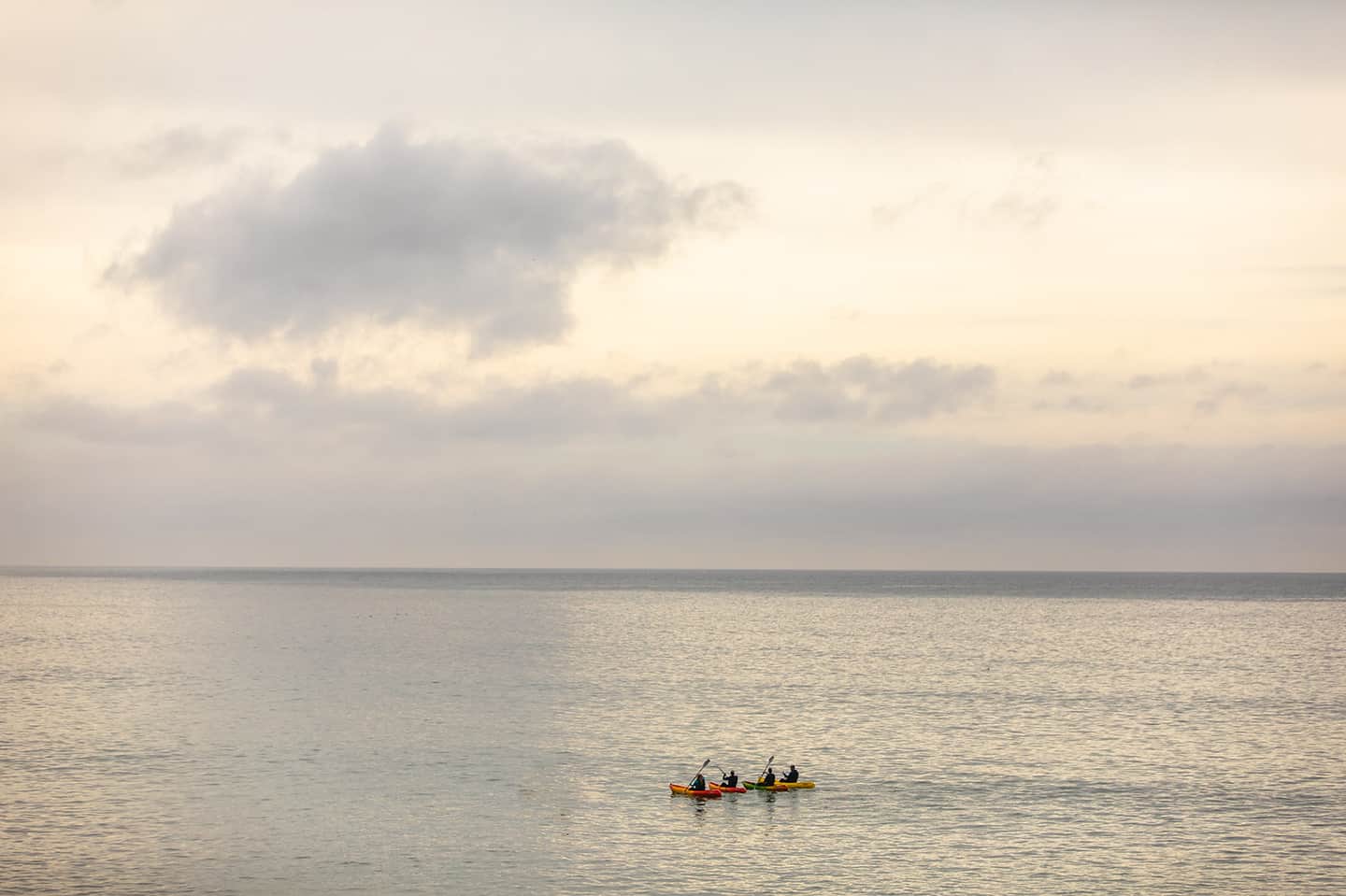 For those who like to get their feet wet, surf fishing at Montana de Oro can be very rewarding. Bring out your bucket, rod, reel and knife, and explore two of the best surf fishing spots on the Central Coast. Access to Sand Spit Beach lies closest to the entrance to Montana de Oro State Park, before the first gate. Turn right onto Sand Spit Road and follow it to its end, at the parking lot. Head down the trail to a long, wide, sandy beach that goes on and on. In fact, from this point, the beach is five miles long, and stretches through Morro Bay State Park right up to Morro Rock. This is a very low-traffic area, with plenty of space to fish, and wide views of the Pacific and of majestic Morro Rock. Plan on catching dink perch, surf perch and jacksmelt, which are regularly hauled in here. Further south, Spooner's Cove also offers a protected, pretty cove and easy parking. Just keep in mind that Spooner's often sees many more beach-goers than does Sand Spit. Both Sand Spit Beach and Spooner's Cove offer ideal conditions if you arrive at high tide in the morning or before dusk. Check the tides and the sunrise/sunset times for the day you want to fish before heading out.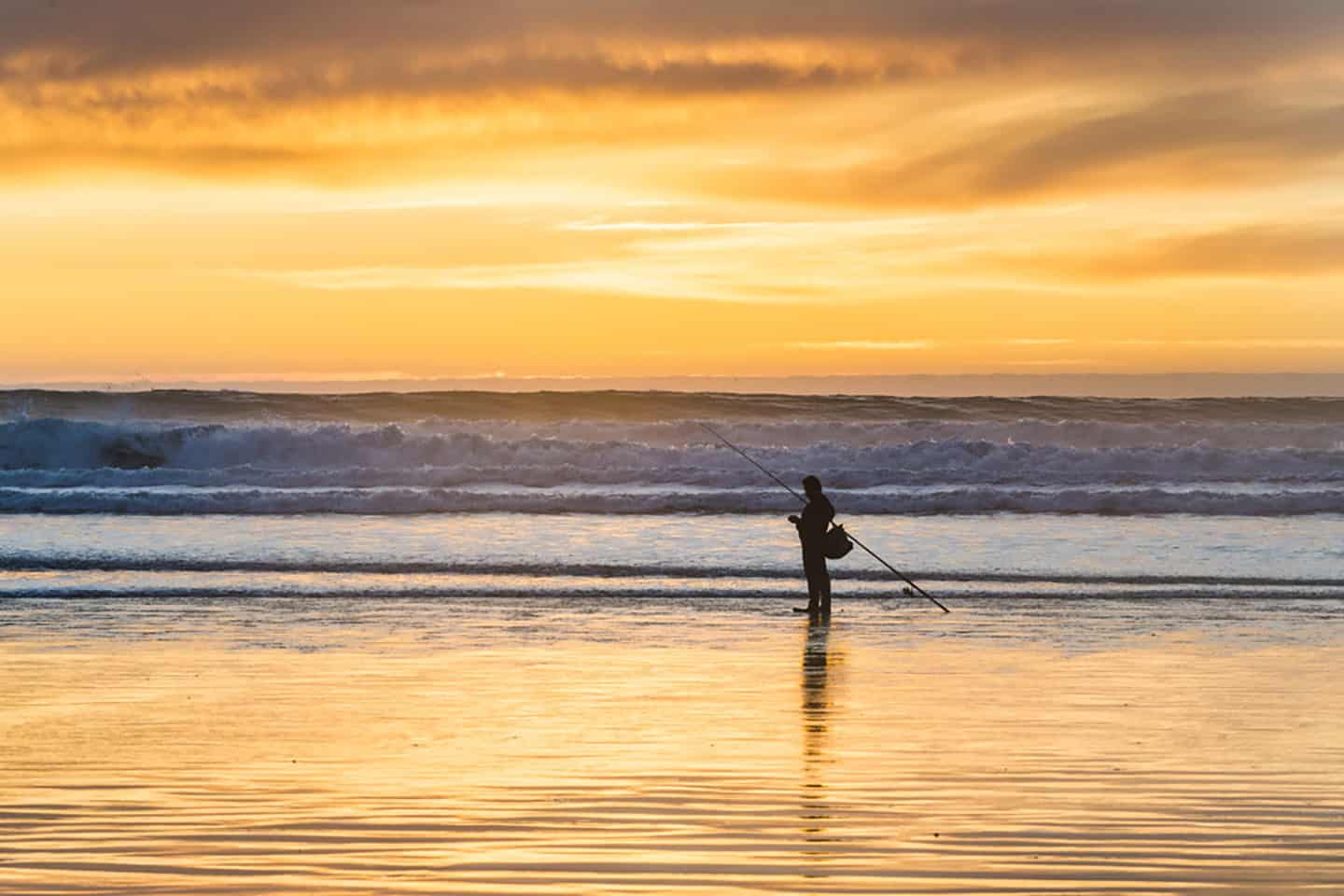 To find the best rock fishing at Montana de Oro, you'll need to do a little extra, but the effort is worth it. For this kind of fishing, you'll want to try one spot close to the entrance of the state park, and one deeper inside. These can be some of the most secluded rock fishing locations around. Again, check the tides before heading out, as early morning and low tide are ideal conditions. At Hazard Canyon Reef, you'll find craggy rocks and powerful waves — be careful and stay safe when attempting to fish here. Anglers routinely haul in ling cod, rockfish and cabezon here. To reach the reef, look for the Hazard Canyon sign and park at the trailhead. Take the 1-mile trail to the bluff and scramble down to the beach. (Don't miss the tidepools here, too.) For miles of exposed rock faces, you'll definitely want to check out Corallina Cove, just south of Spooner's Cove. At low tide, this low-traffic hot spot offers great opportunities for rock jumping and fishing. To get there, park at the Spooner's Cove parking lot and hike the Bluff Trail to access Corallina Cove.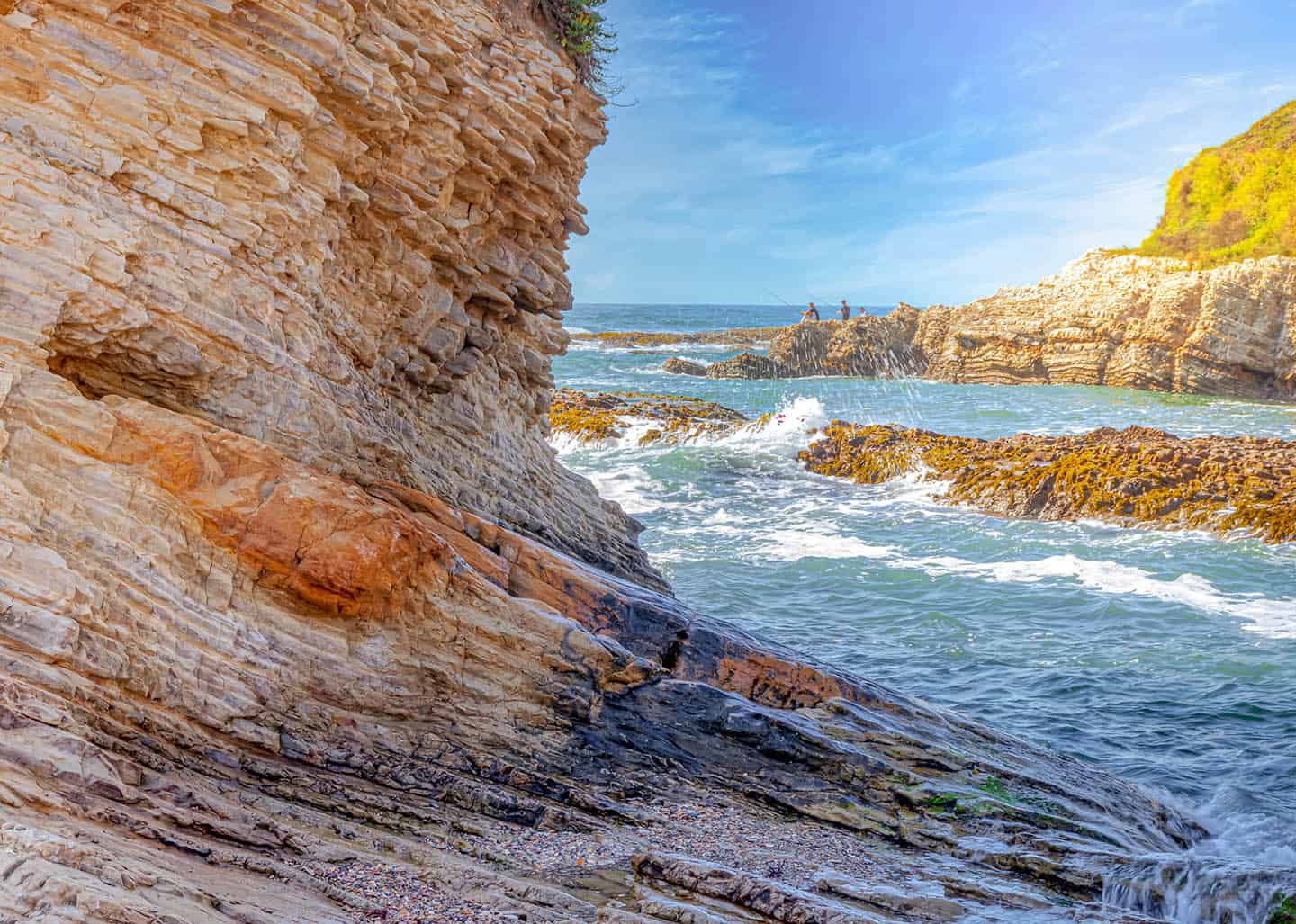 Tide Times for Highway 1
Monday, Dec 4, 2023
| Tide | Time (PST/PDT) | Height |
| --- | --- | --- |
| High Tide | 4:42 AM | 4.11 ft |
| Low Tide | 9:51 AM | 3.16 ft |
| High Tide | 2:26 PM | 3.88 ft |
| Low Tide | 9:52 PM | 0.78 ft |
Tides measured at Port San Luis Harbor. Data provided by
noaa.gov.